The owners of this typically small 880 square foot Hong Kong apartment were book lovers, and their brief to award-winning homegrown design studio WALL was for a 'book-friendly space' that would also encourage greater family interactions.
WALL have capitalised on the corridor space – an often-overlooked area in tiny Hong Kong homes – and have built a series of concealed storage as well as open shelving to house their clients' sizeable book collection.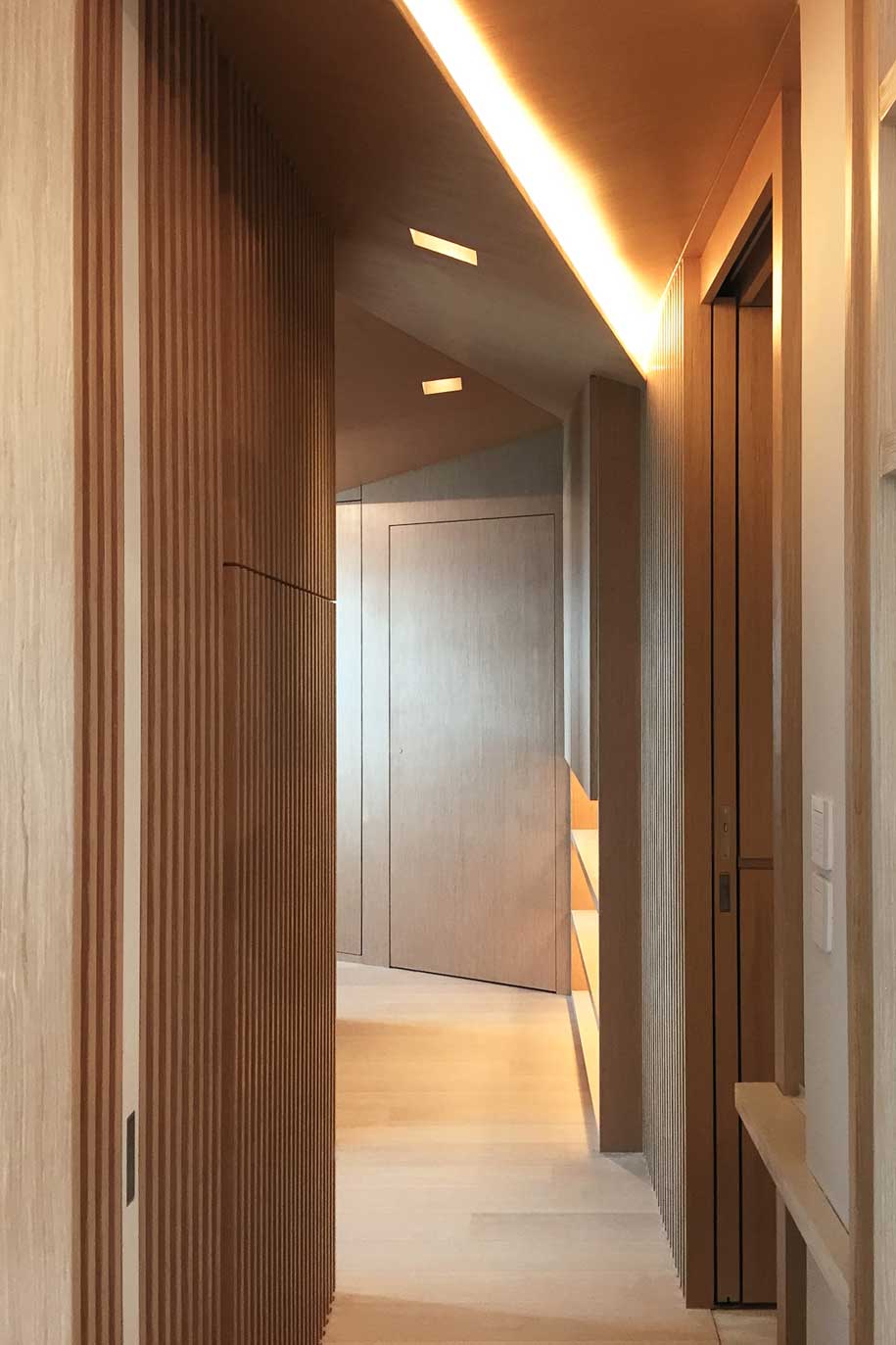 The corridor is wrapped entirely in white oak finish, with all rooms leading out into this space where the family can gather to read and spend time with one another.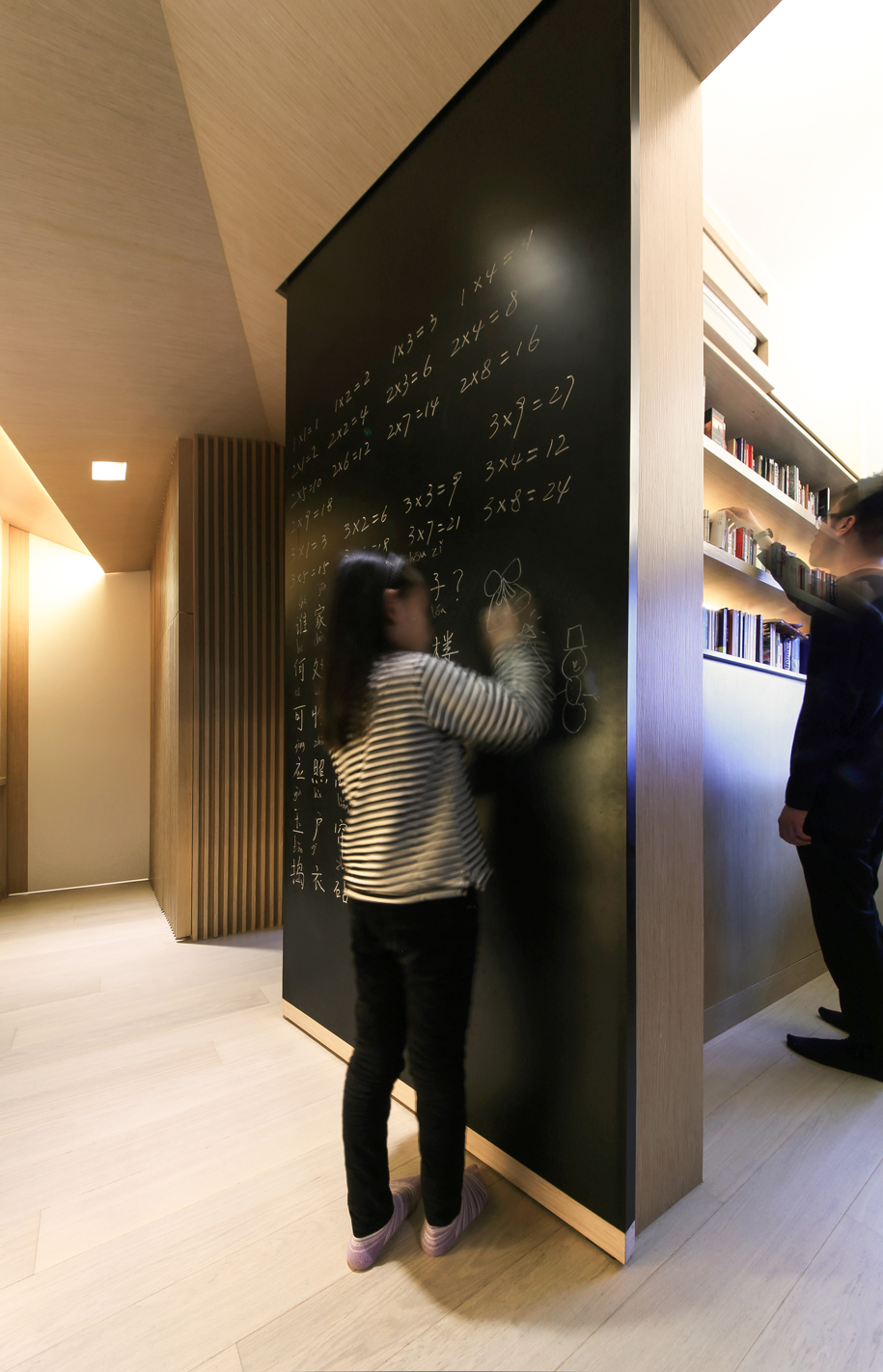 A large floor to ceiling blackboard allows family members to scribble messages or express their creativity through drawings and sketches. It also serves to subtly demarcate the study from the common corridor.
The white oak paneling continues right through into the master bedroom, where is takes the form of a feature wall.
WALL
wall.com.hk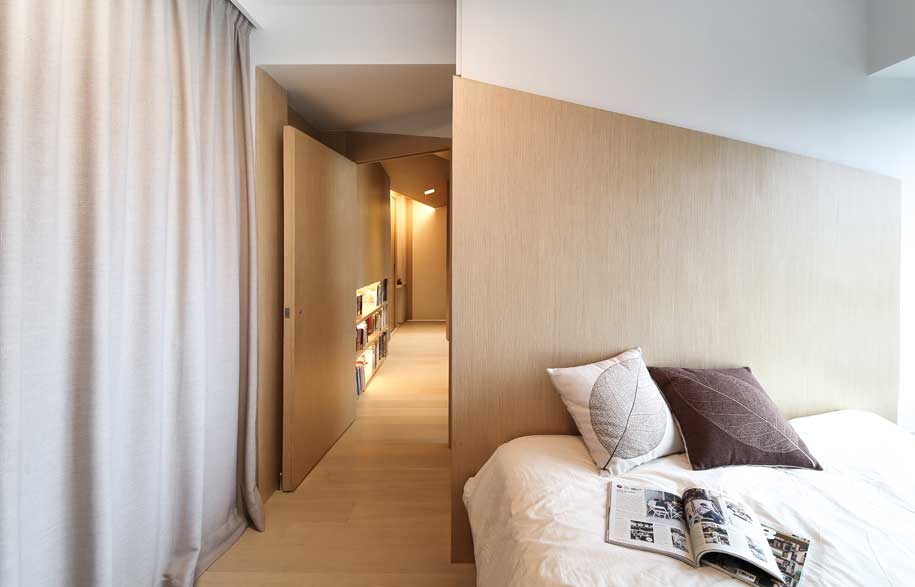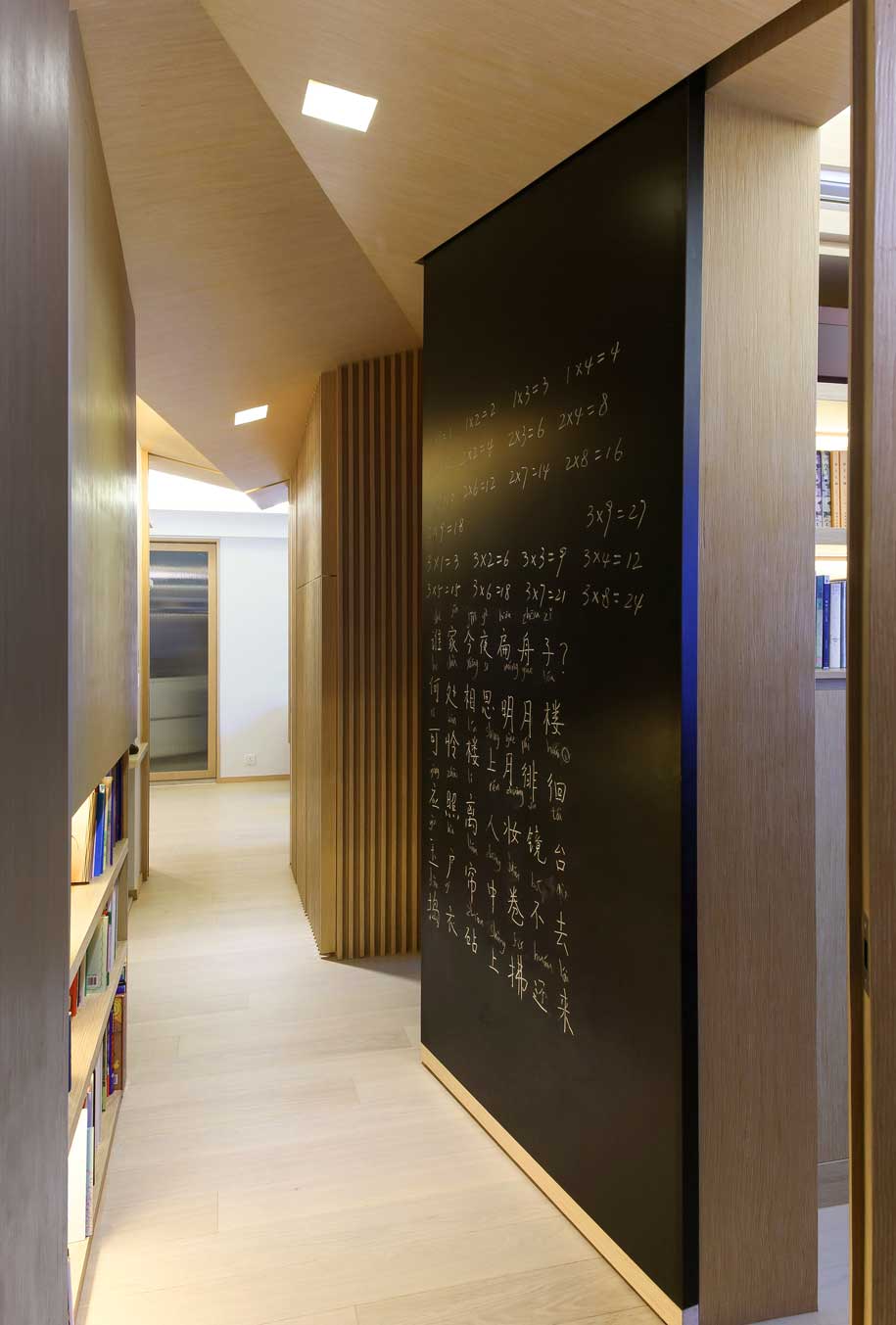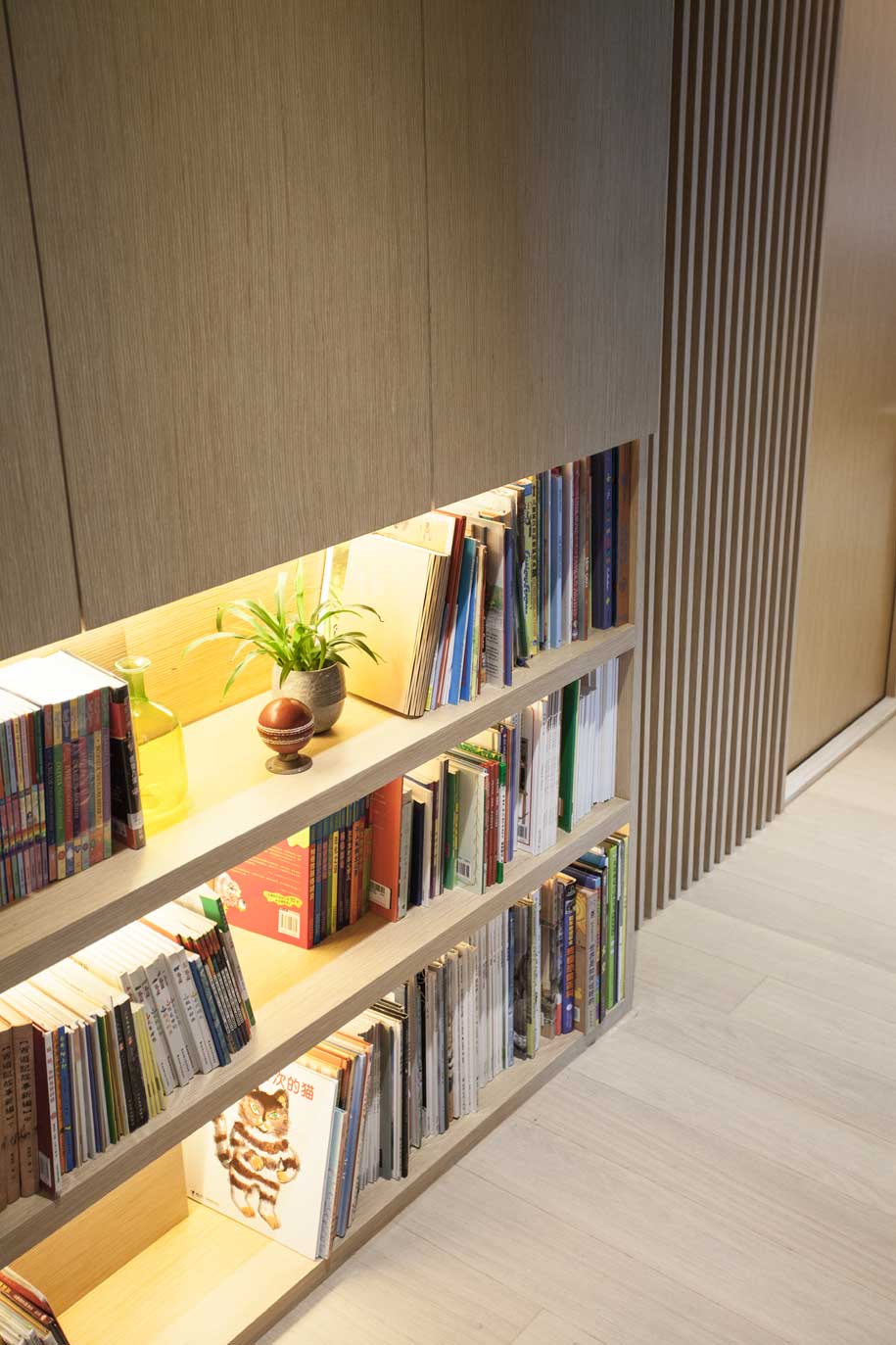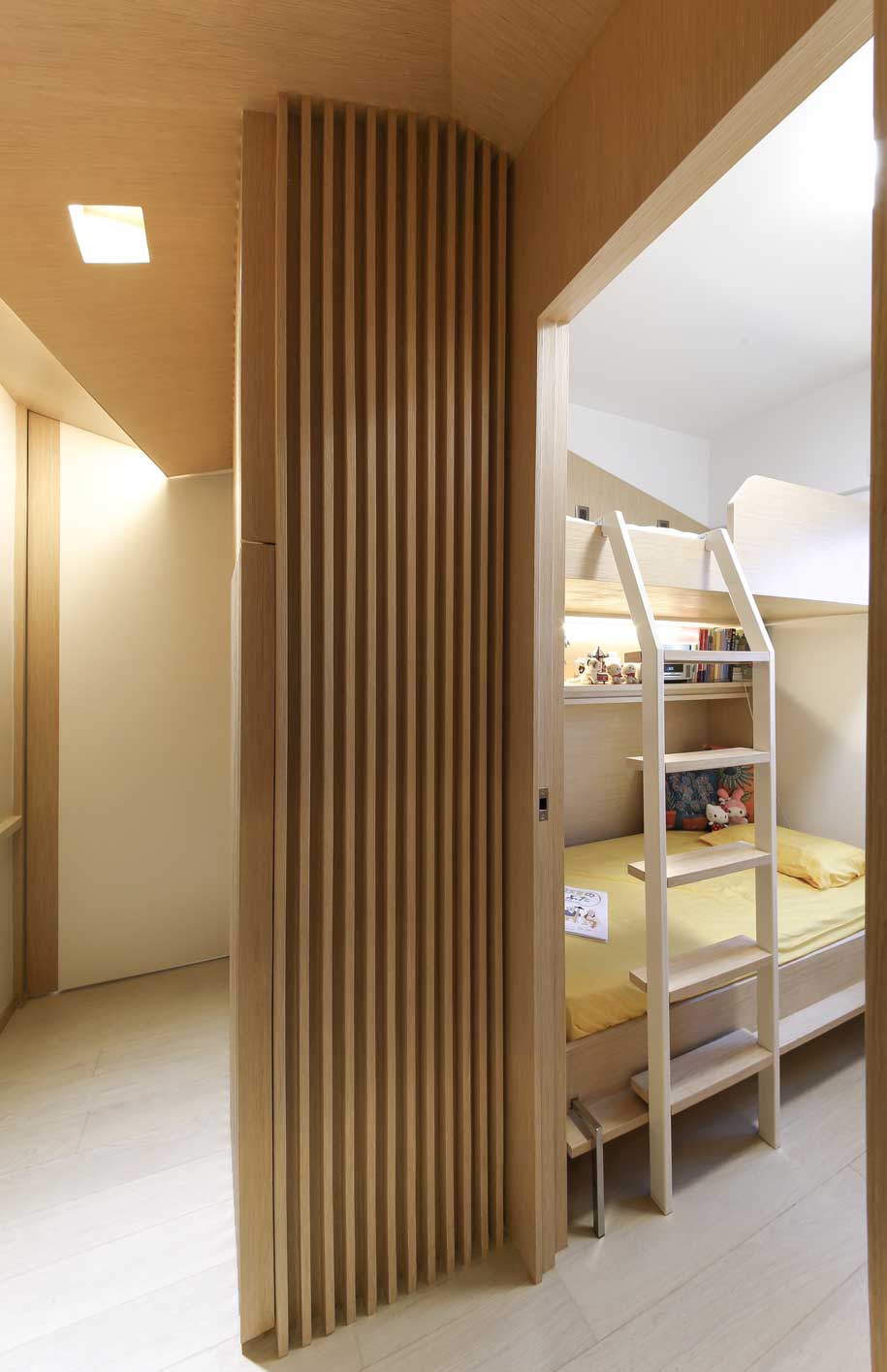 Tags: Architecture, Home Architecture, hong kong, House Architecture, Residential Architecture, wall design studio
---