"Our client had spent their childhood summers at this spot, as had her own two (now 20-something) children, and the brief to us was to build a welcoming, barefoot beach house with room for everyone" explains Katherine Charlton, Senior Interior Designer at the firm. This nostalgia, however, was contrasted with a plan to completely demolish the previous structure and replace it with a brand new one. As such the issue of continuity was a central one throughout the project.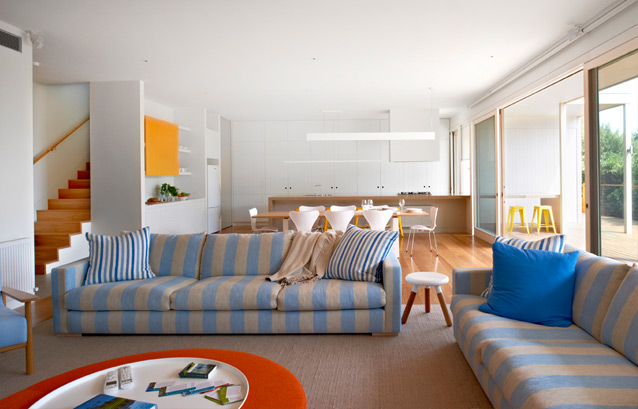 Most importantly, the bright and welcoming character of the dwelling needed to be maintained. The openness and centrality of the main living/dining area makes communal space the focus of the home, with sliding doors allowing circulation to flow seamlessly onto the adjoining deck. Internally, the colour palette of light timber flooring and white/neutral surfaces is punctuated by pops of pastel in furnishings, joinery and feature doors. The net result is simultaneously clean, airy and playful, resonating with the client's character and the vernacular of Australian beachside dwellings.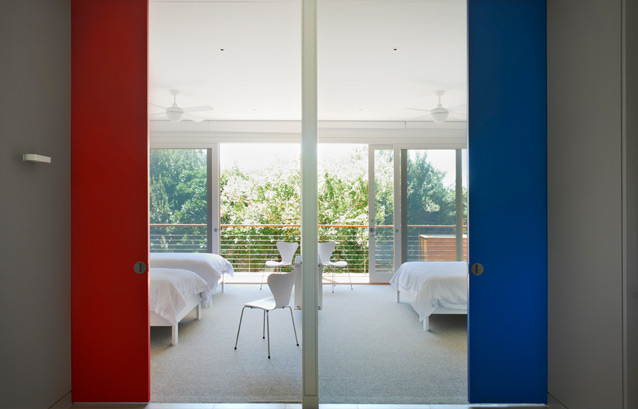 Private spaces are tucked into a lateral corridor, and a second storey master bedroom and ensuite provides sanctuary, with a private deck and effective acoustic insulation from below. 
A request from the client that required particular attention was that of having a kitchen that was both accessible and convenient for guests while including a preparation and cooking space designed for one person; as Charlton comments, "our client did not want anyone underfoot". Nexus' response to this was to create a kitchen in three parts: a primary kitchen zone allowing one person to access all necessary equipment, a slightly removed breakfast bar containing all necessary appliances, crockery and utensils, and an outdoor barbecue area that can be connected to the principal island bench by means of a clever vertical sliding window.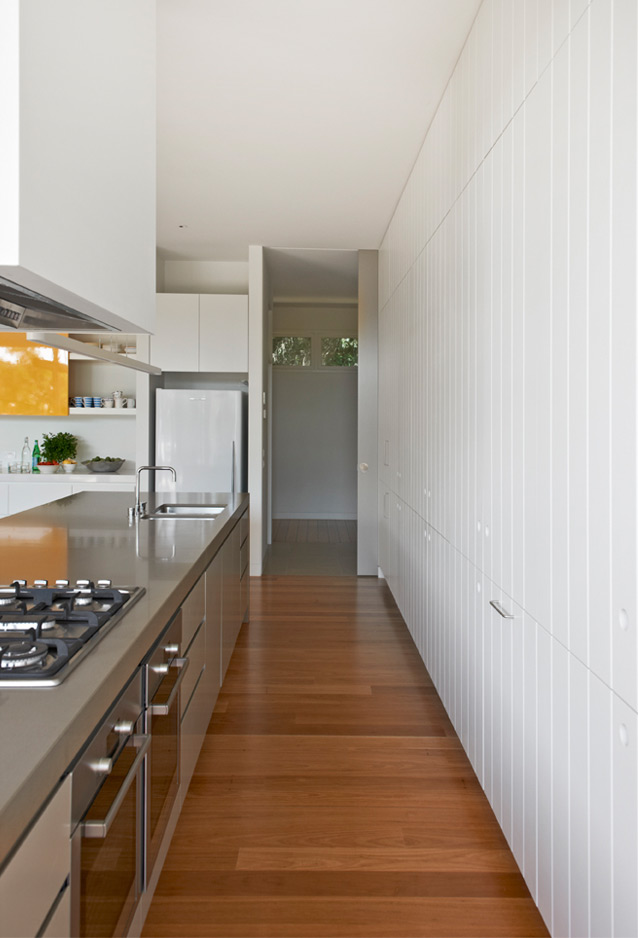 Externally the structure is unassuming, with grey Australian hardwood shiplap cladding blending into the surrounding flora. In consideration of sustainability the home features wide eaves and strategically placed louvered windows to allow for optimal cross ventilation, drought tolerant plants and four underground tanks to reduce water use, and primarily locally made and eco-friendly furniture.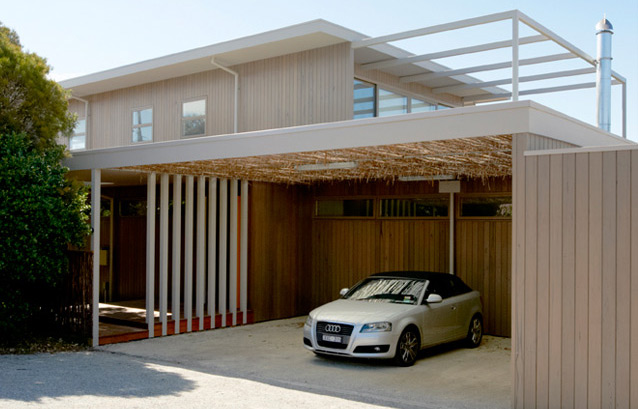 Overall the project demonstrates Nexus Designs' maturity and expertise, showing a sensitivity towards both the desires of the client and the best elements of modern residential architecture.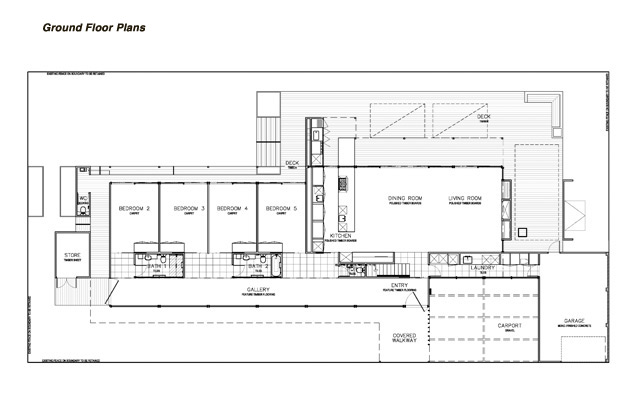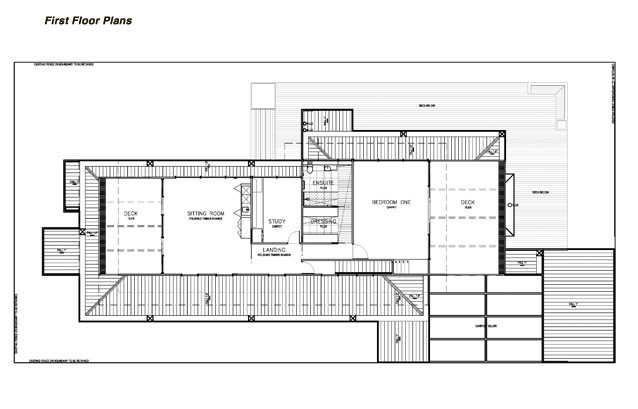 Photography: Earl Carter
Tags: Home Architecture, House Architecture, Nexus Designs, Residential Architecture
---