Located 90 minutes north west of Melbourne, the Warr Ferrington residence sits within to the Barfold countryside. In renovating and redesigning the 1950s timber cottage-style farmhouse, Layan Architects was able to both revitalise the existing distressed weatherboard structure and expand its functionality to meet their clients' off-grid priorities. The inviting home comprises three bedrooms and two bathrooms with an expansive high-ceilinged kitchen and living space.
The design approach takes a respectful simplicity that favours reuse over renewal. Where possible, humble farmhouse foundations have been retained with only a small south-west extension incorporated to house the main bedroom and study.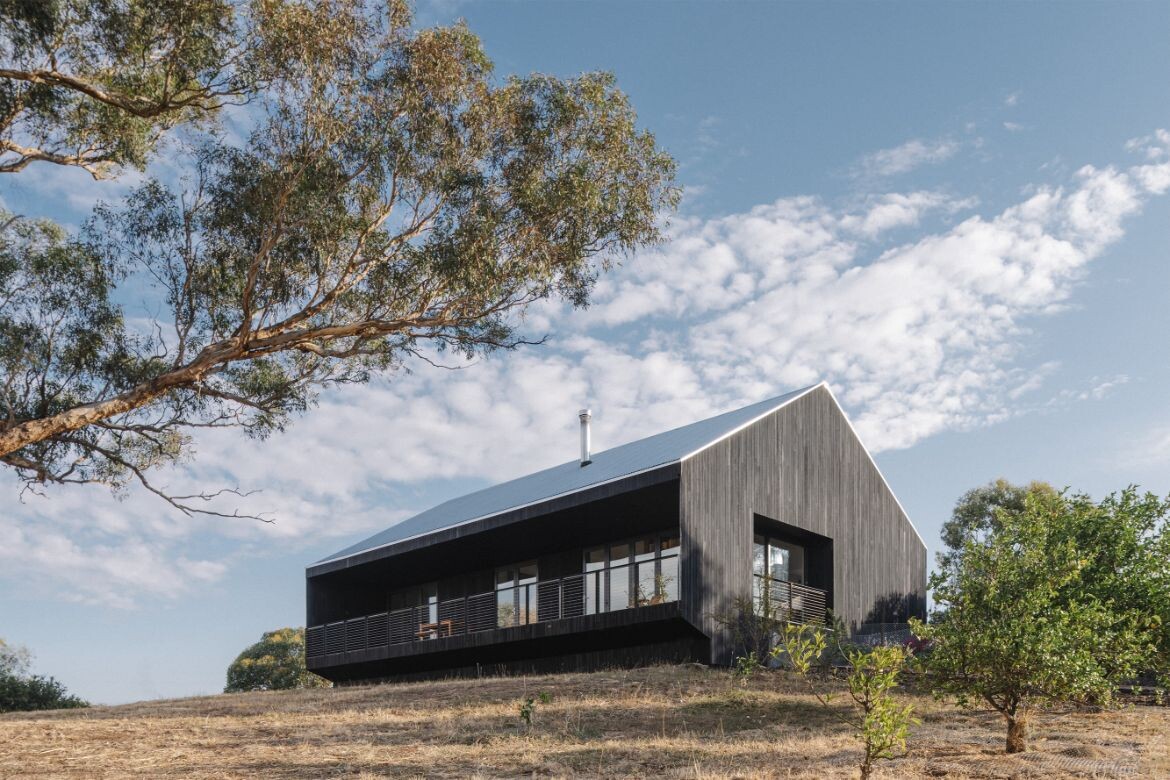 With a light touch on the landscape, the building cantilevers slightly, its conventional form punctuated by an elegant outdoor loggia. Catching zephyrs, it embraces extensive views and serves more so as a lookout, going beyond simple outdoor living by providing genuine interaction with the habitat. Cloaking the exterior is recycled iron bark cladding, which has been charred using the traditional Japanese Shou Sugi Ban technique, a material that will welcome local weather patterns, only bettering with time.
Flora has been conserved where possible and in places the building has been designed around it. An established native eucalypt tree is celebrated as a central feature of the outdoor semi-courtyard, onto which large glazed sliding doors open to foster peaceful indoor/outdoor living. The eucalypt, with its extensive reach, acts as a sundial for the home, integrating the building into the rhythm of its surrounds.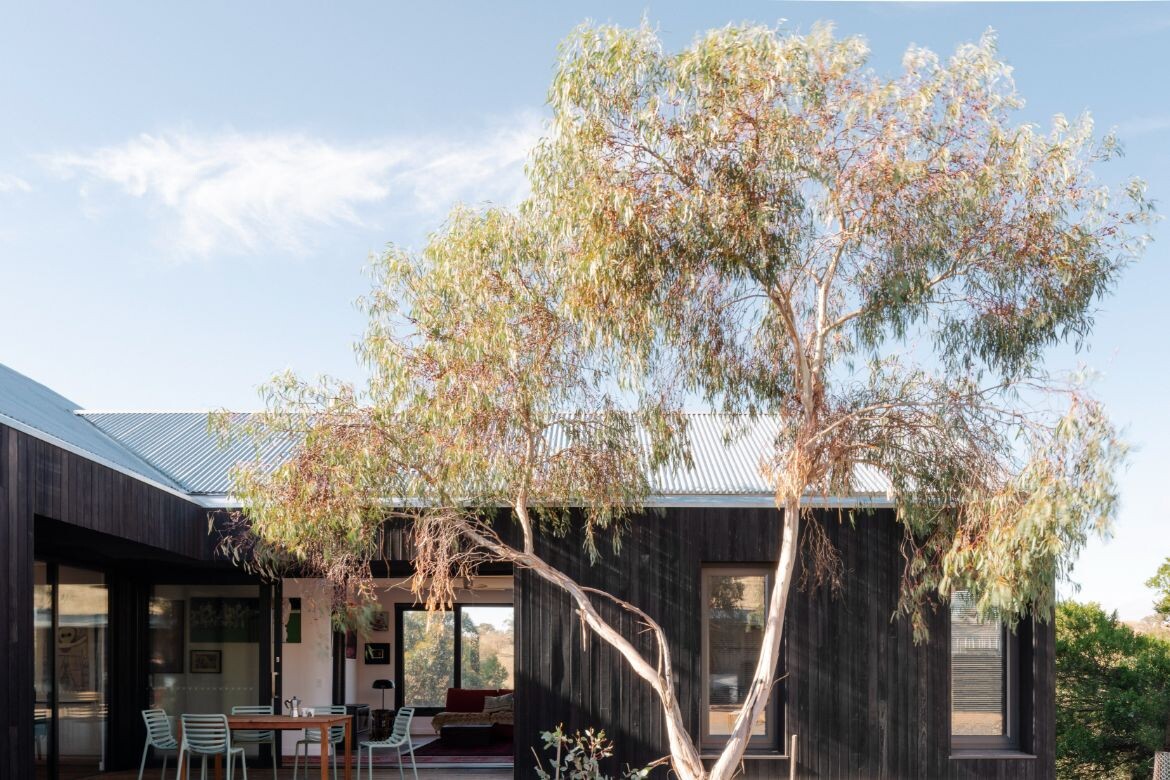 A north-easterly orientation sees the home filled with sunlight. The interior design distinguishes spaces subtly. A bookshelf houses the client's personal literature collection, surrounding the residents with something deeply personal and warm, while also acting as a divider. Similarly, a double-sided fireplace delineates the dining from the sitting area.
The refined interior palette echoes the exterior sentiment with timber gliding up from flooring to cabinetry and finishes. Inside and out, the home is steeped in elements of the natural landscape, retaining materiality alongside the essence of its farmhouse history in a contemporary context.
Warr Ferrington is a home that not only ensures views are undisrupted, but adds to them, naturally.
Project details
Traditional Custodians – Dja Dja Wurrung People
Architecture and interiors – Layan Architects
Project team – Johannes Hart, Nick Murray and Alexandra Willis
Builder – CUTLACK Builders
Photography – Victor Vieaux
We think you might like this barn-like residence in New Zealand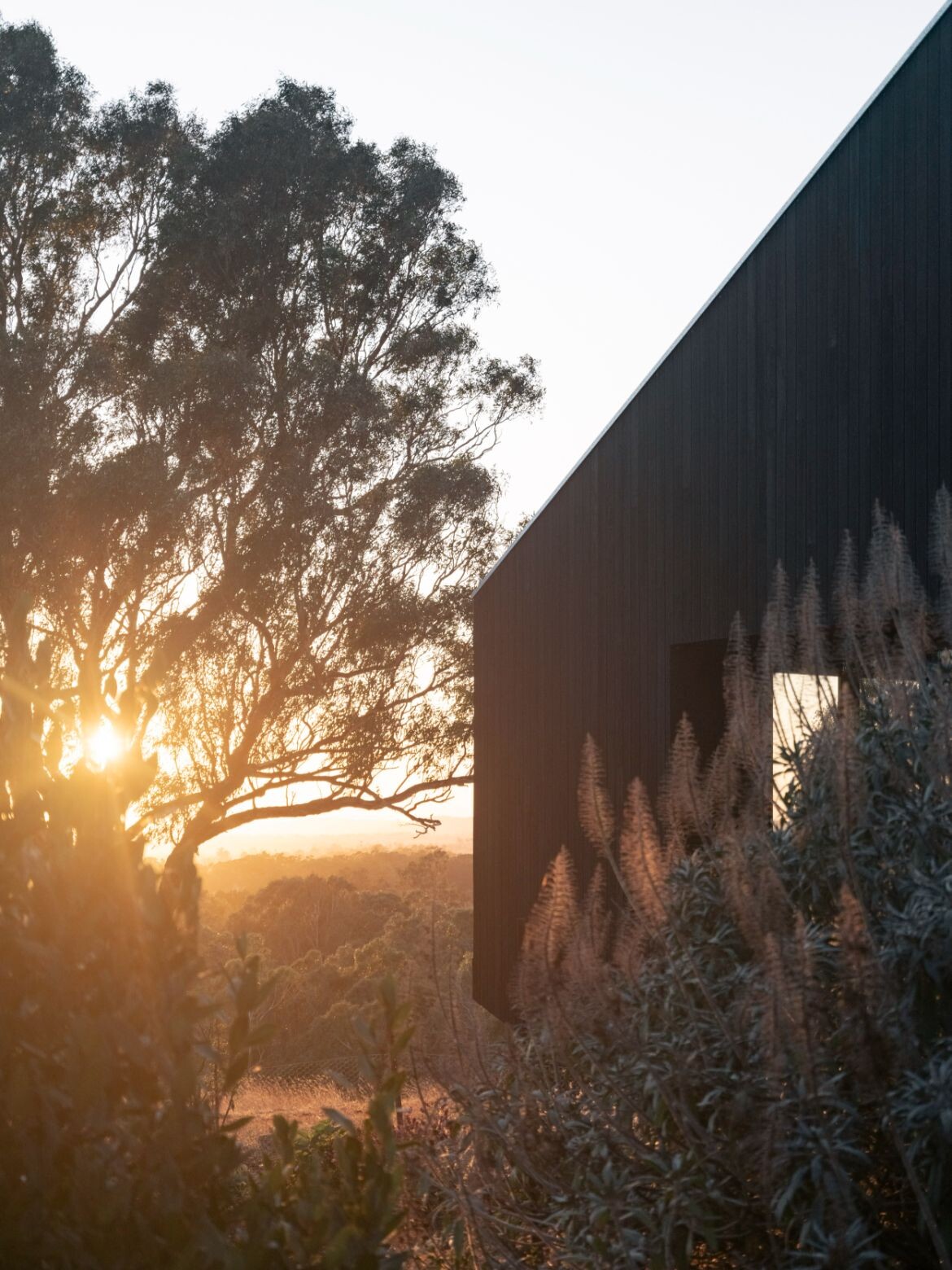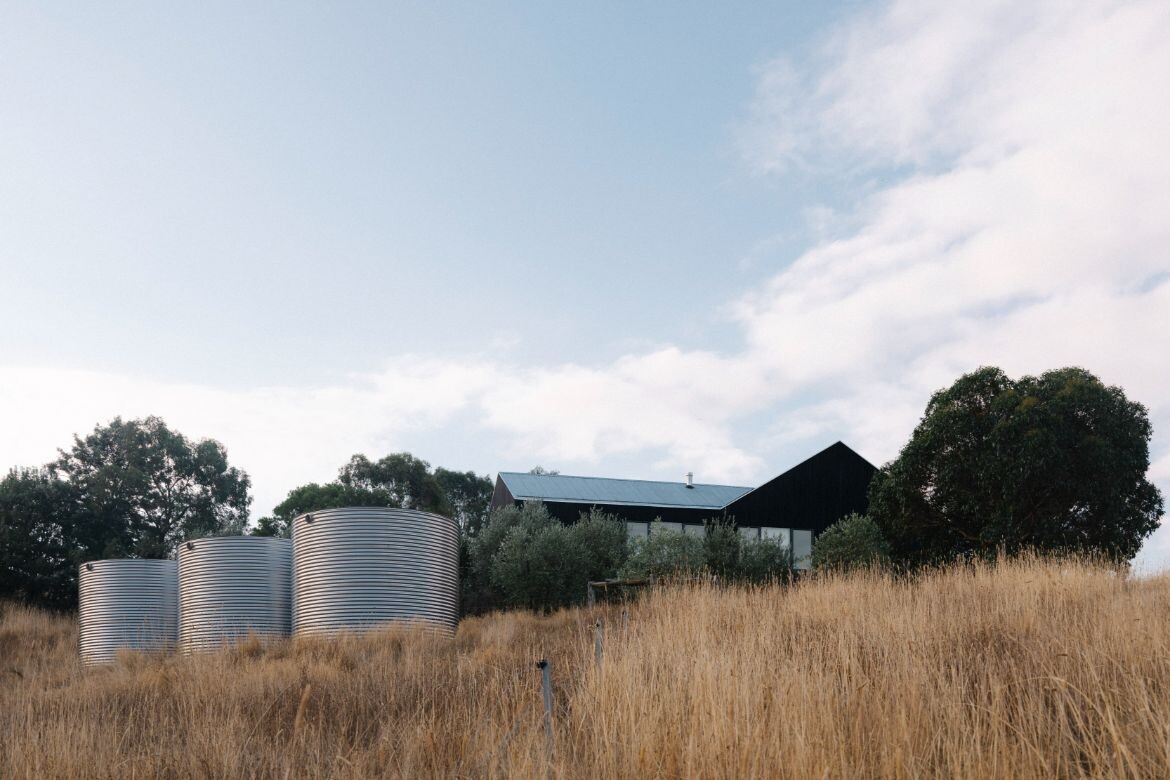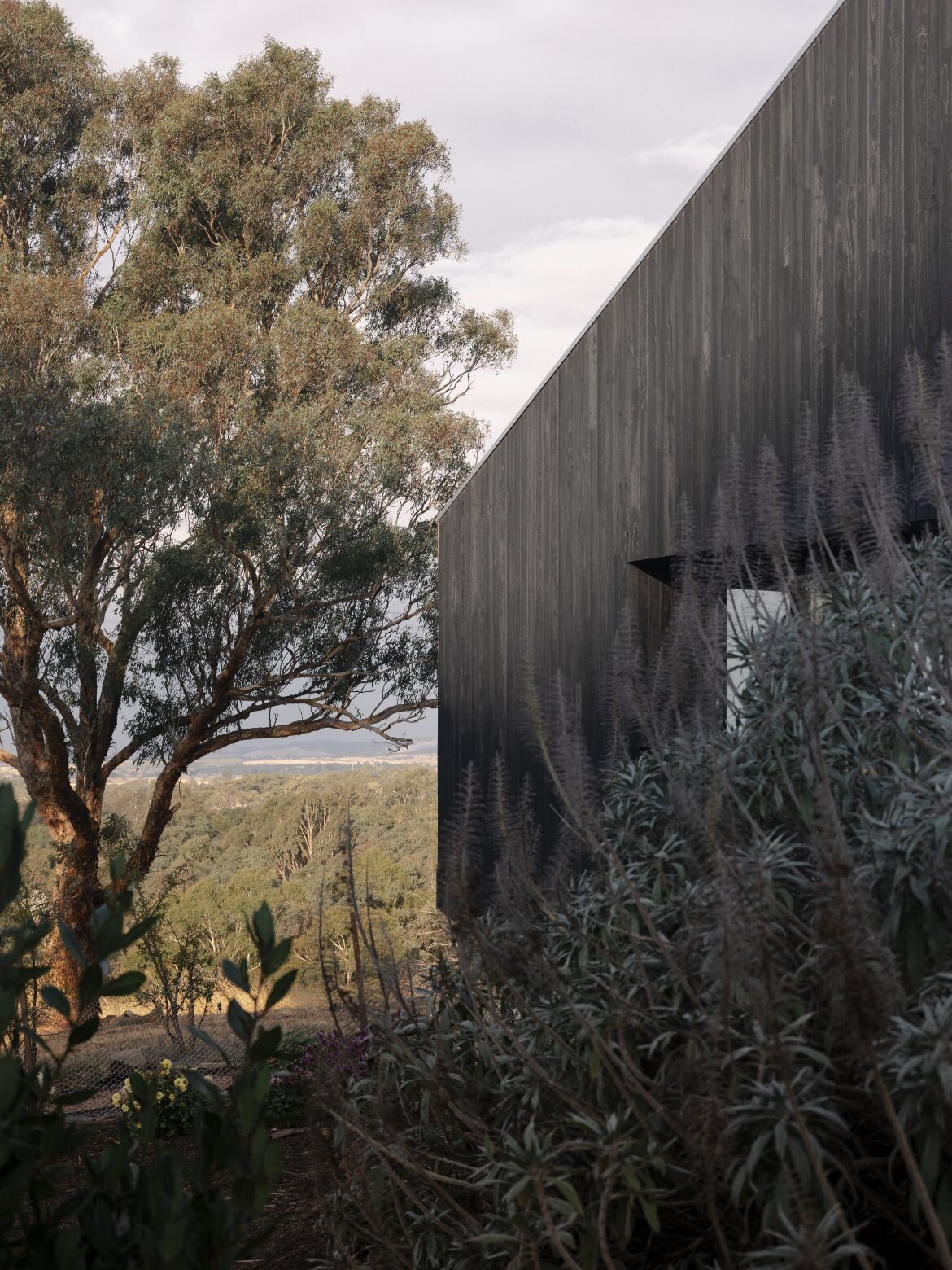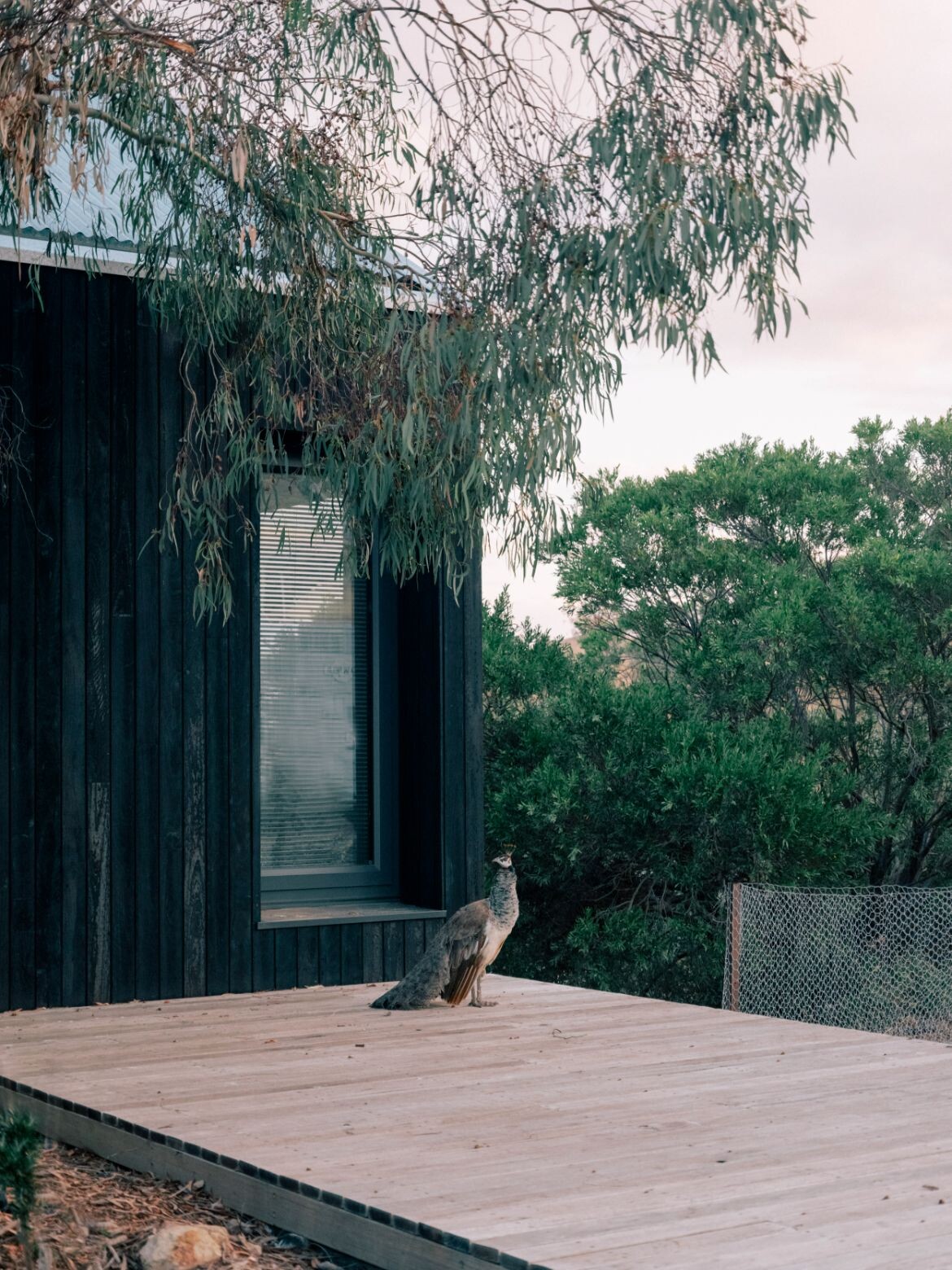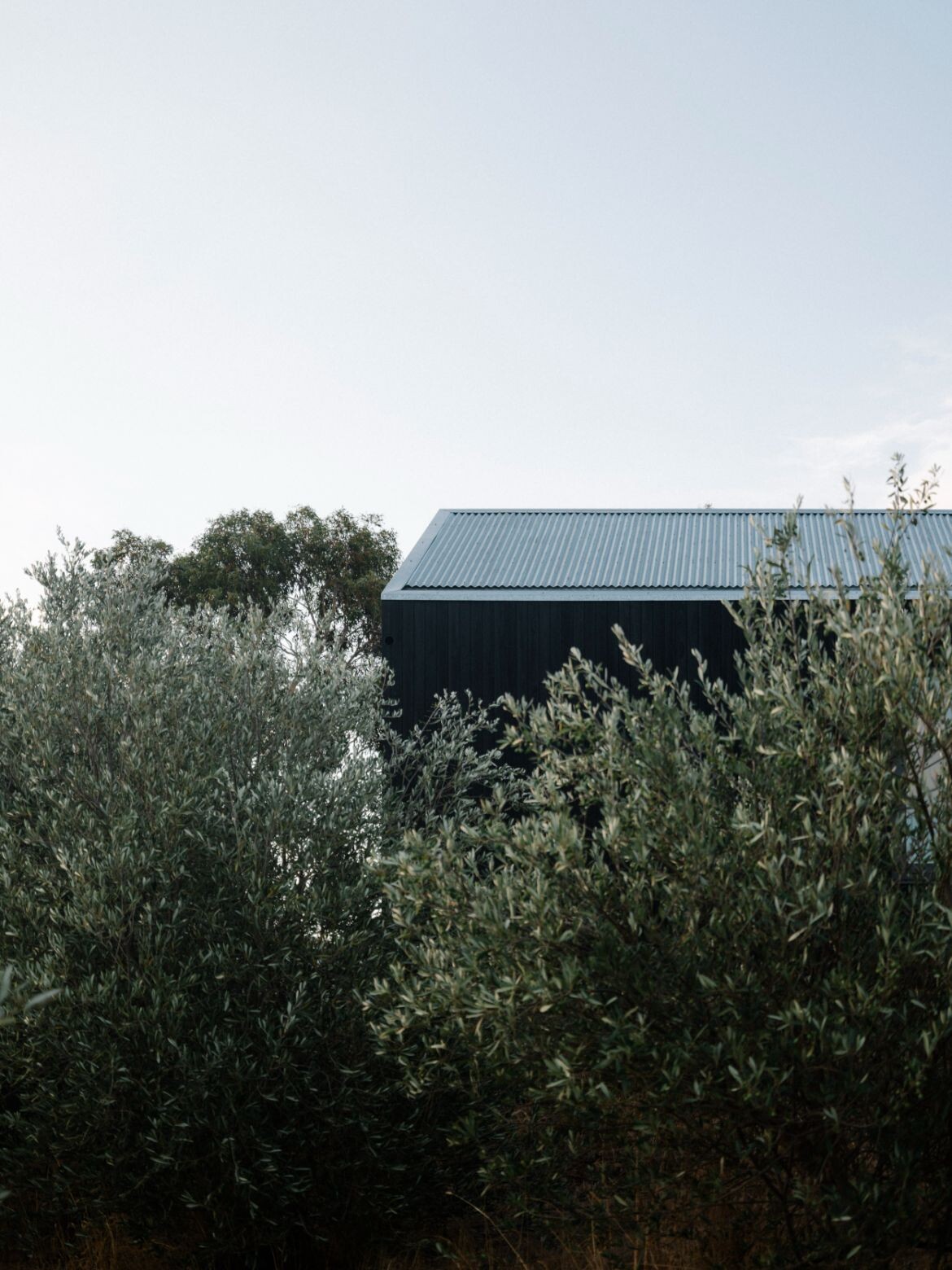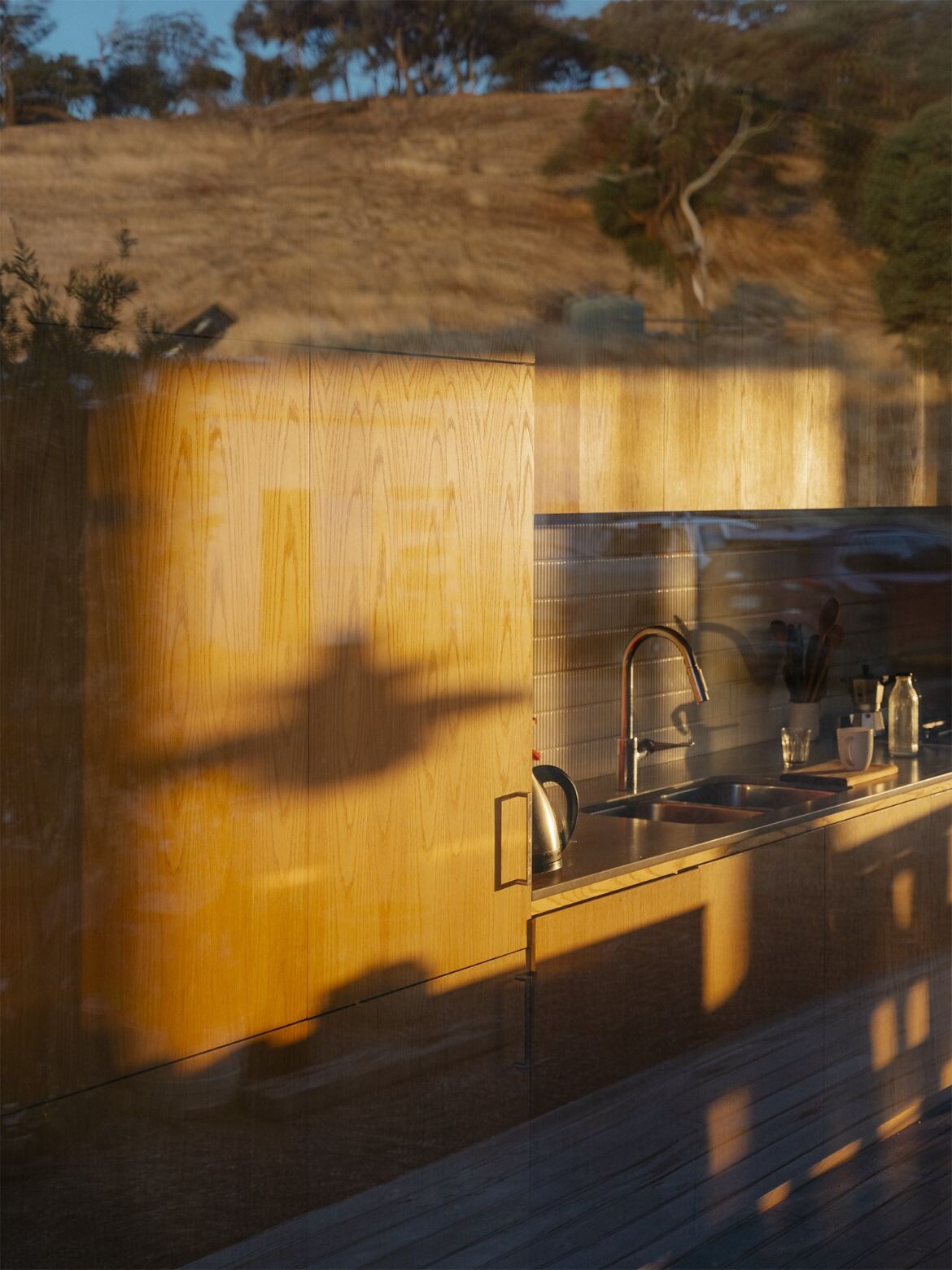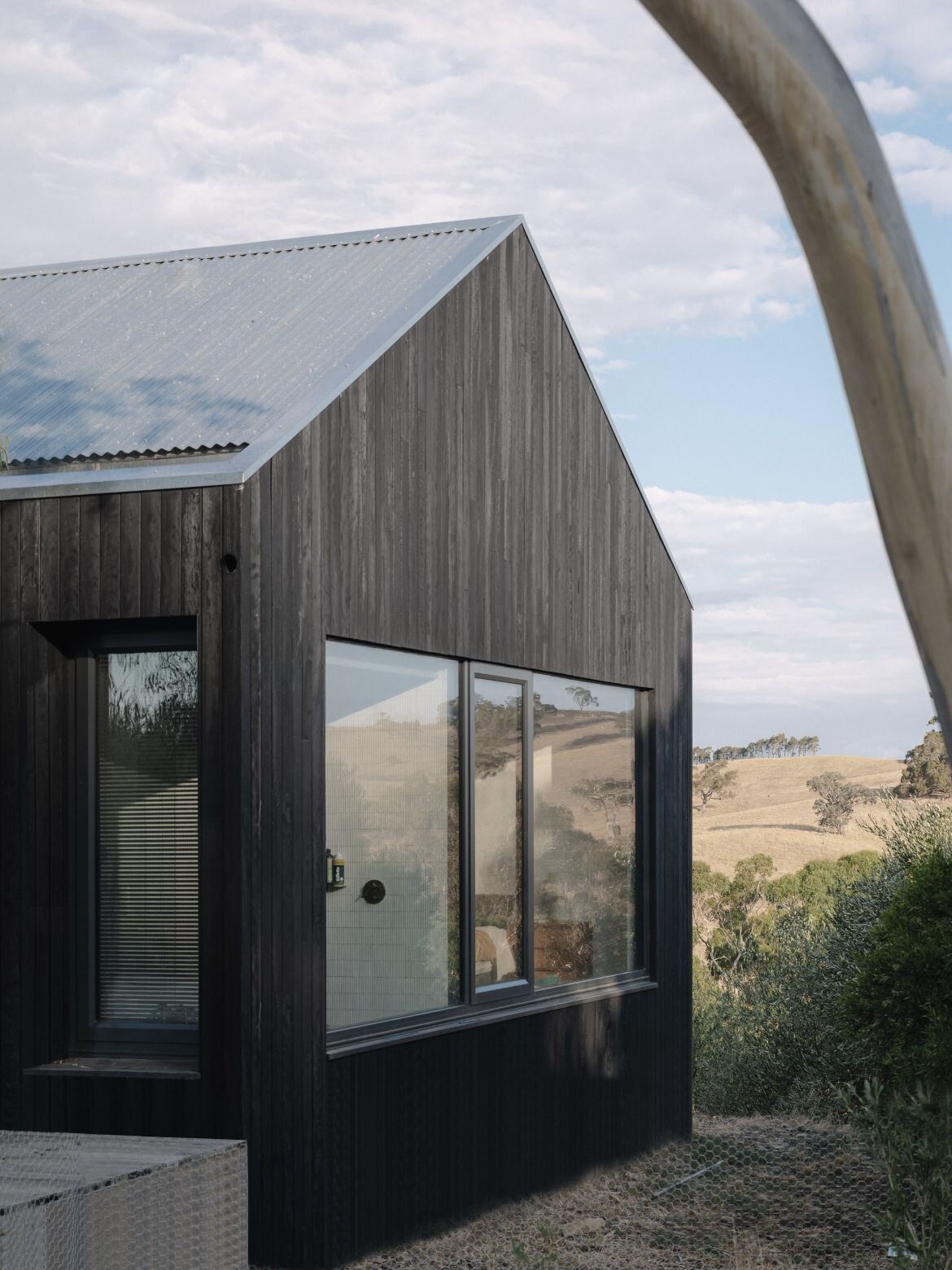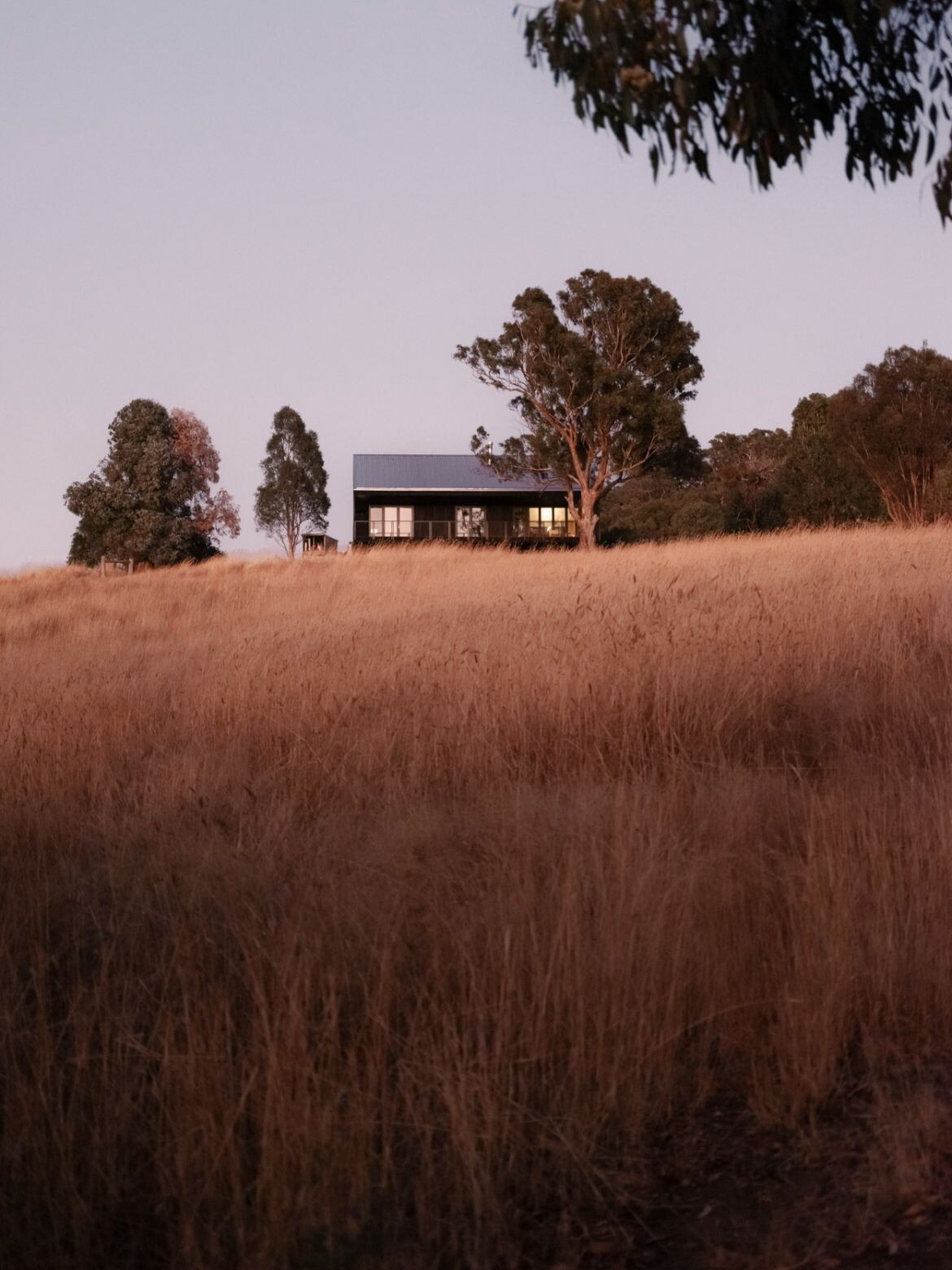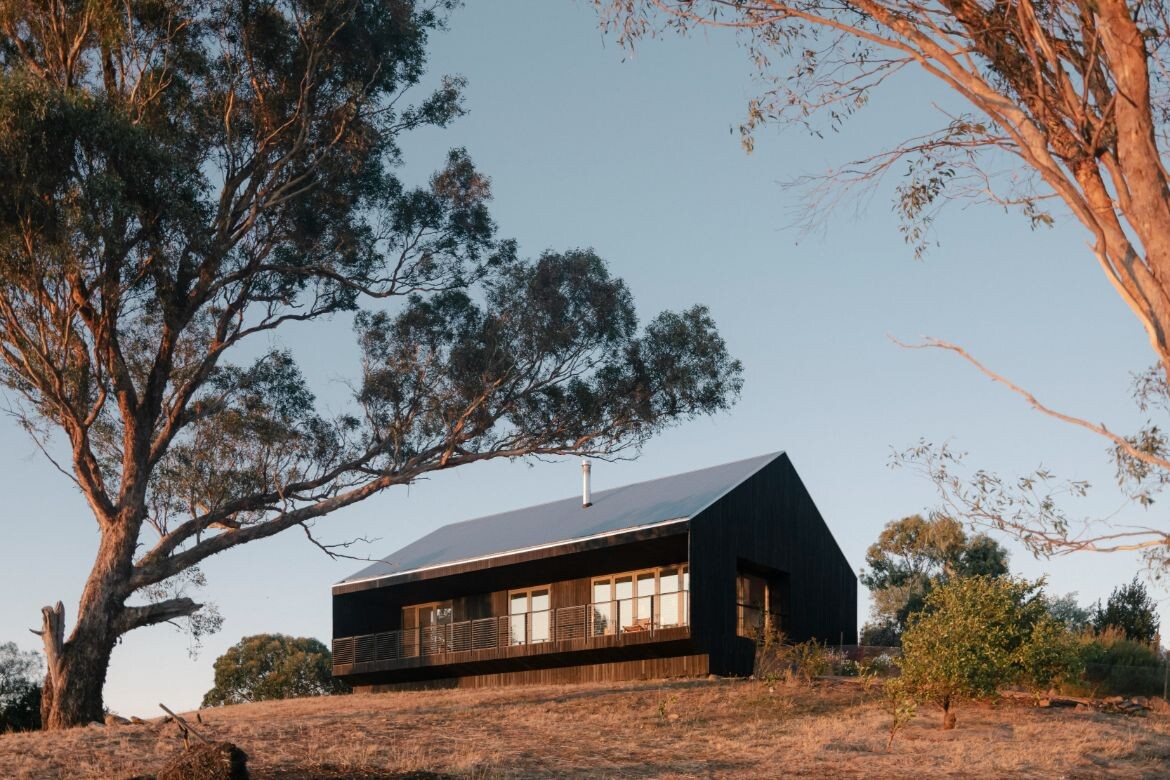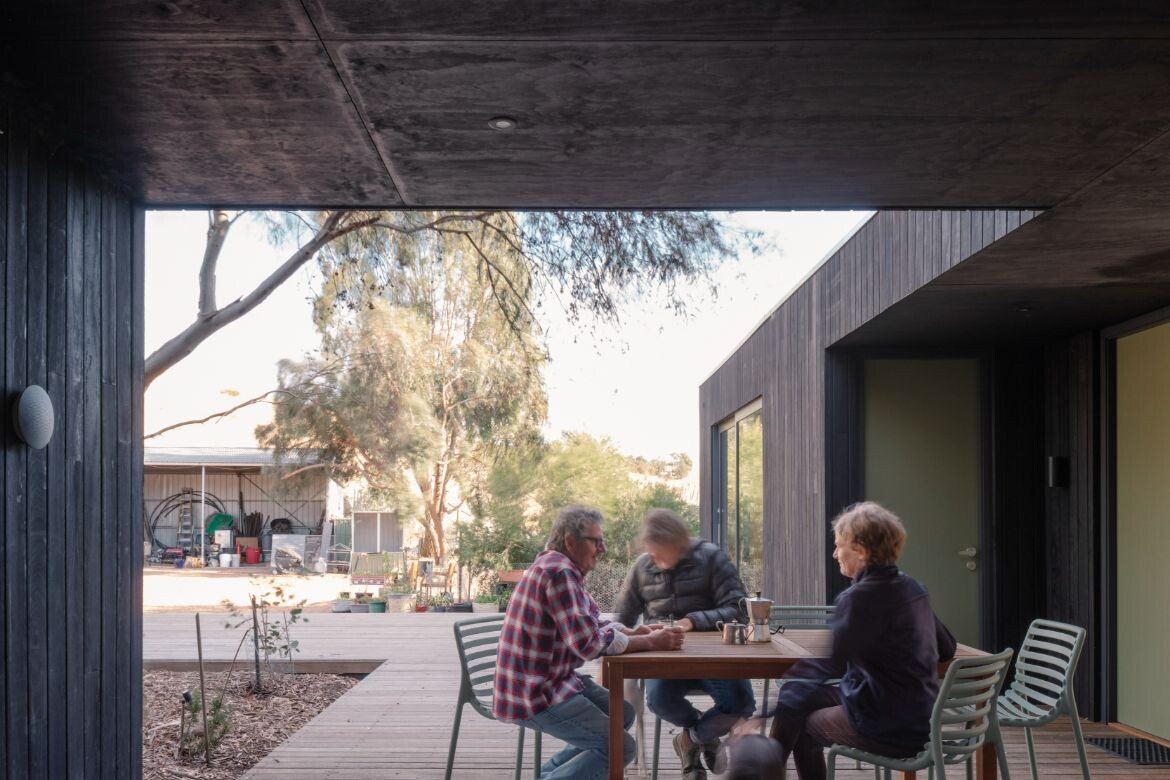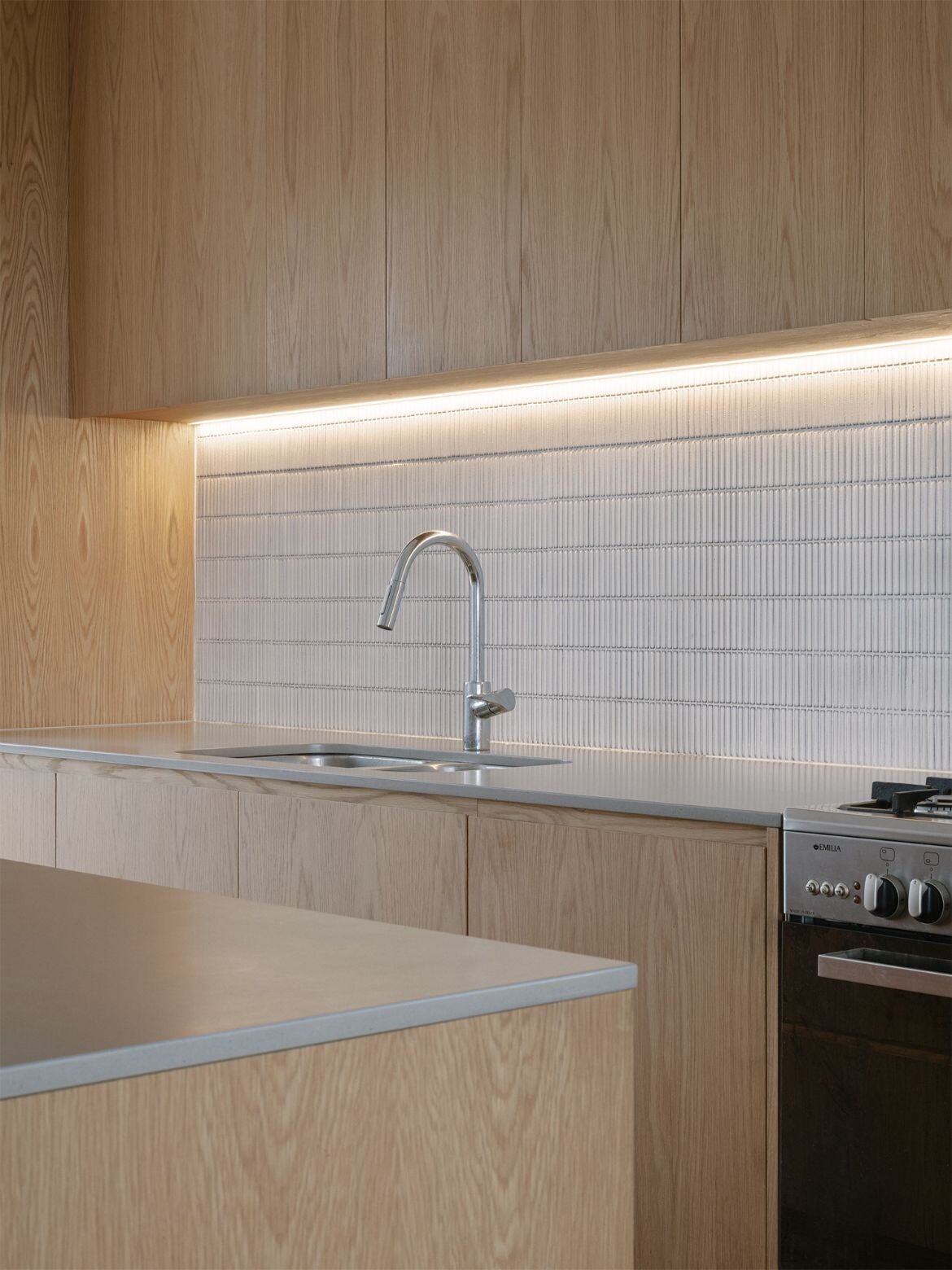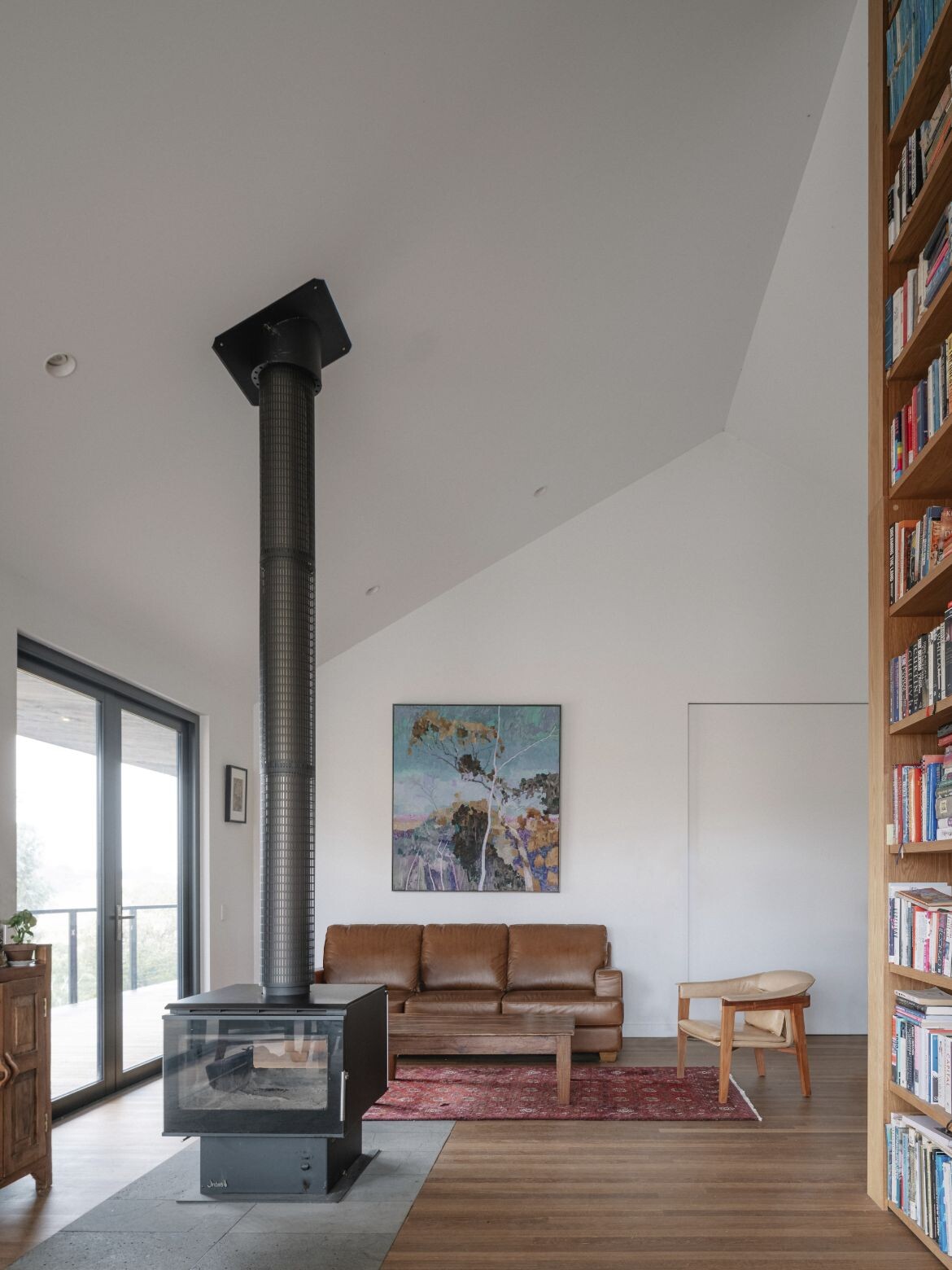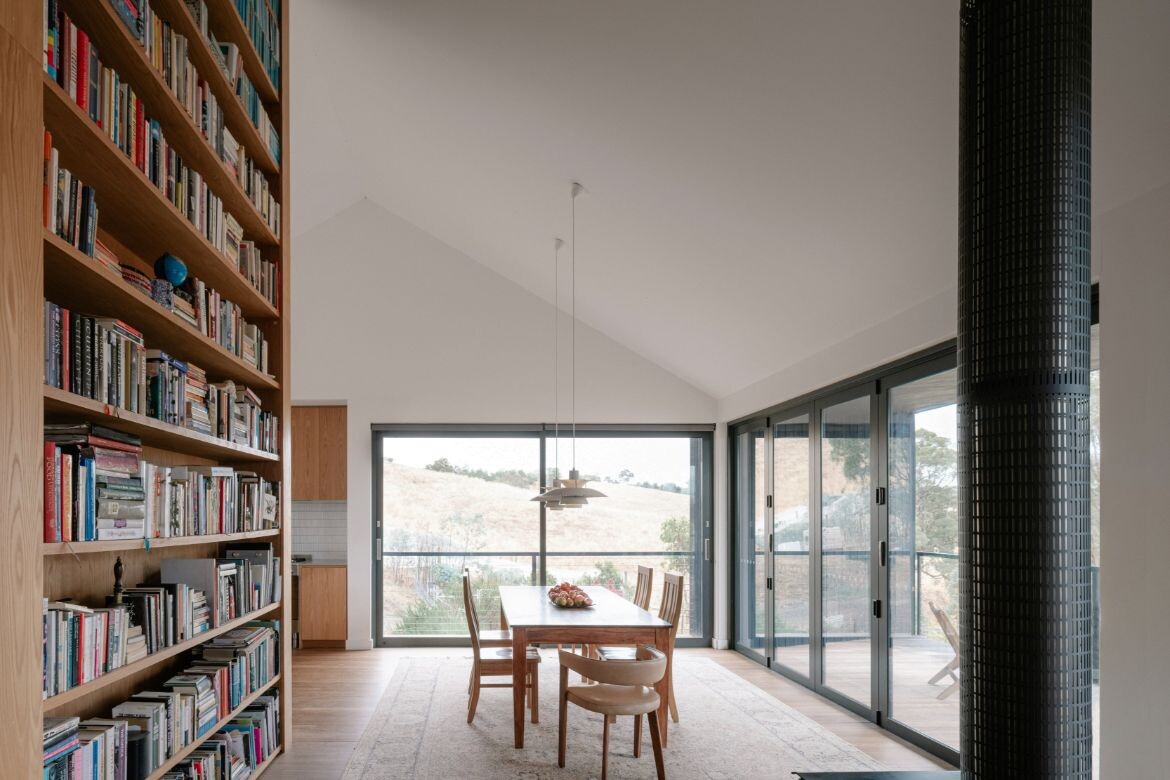 ---