The design of the new home was built on the architects' formal design approach, which seeks a harmony between the client's brief, historic references, sustainability and function.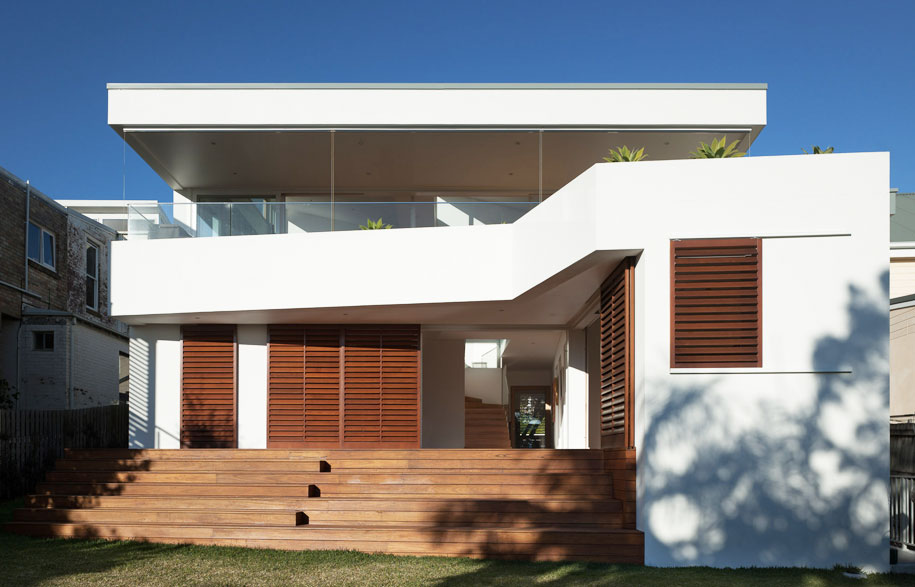 "We believe these design elements are the fundamentals of sustainable architecture that should be implemented if we need to continue to build responsible houses in the future. It must also be supported and promoted by Councils and Governments alike," says Marco Volpato, company partner and architect.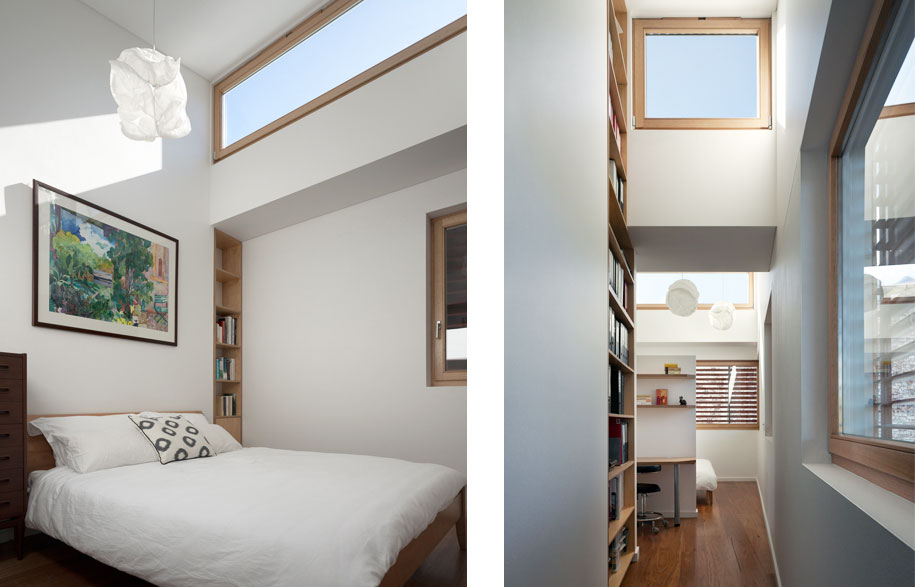 The client required a new 360m2 residence to replace their existing house from the forties. The client lived on the property; therefore orientation and layout of all rooms were to follow a specific site based brief.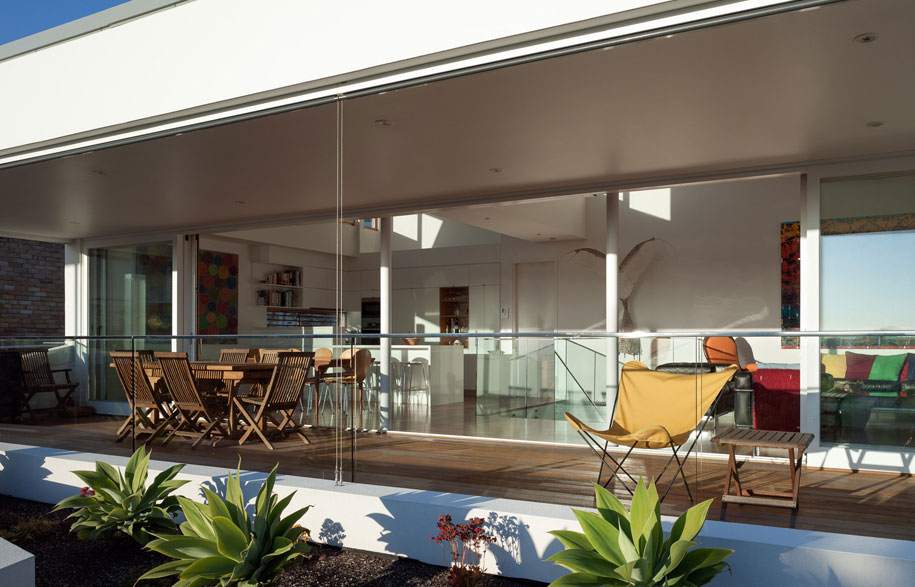 Historical references were made to the local landscape and building vernacular in the roof form and colour scheme. The roof form is clearly driven by sustainable requirements, as per the client's desire, and opposes the architectural philosophy that "form follows function". The practicality of having the north facing highlight windows was to protect from strong winds and rain. The northern exposure with structural overhang cuts out high summer sun, and allows cool north-easterly breezes to cross ventilate the house.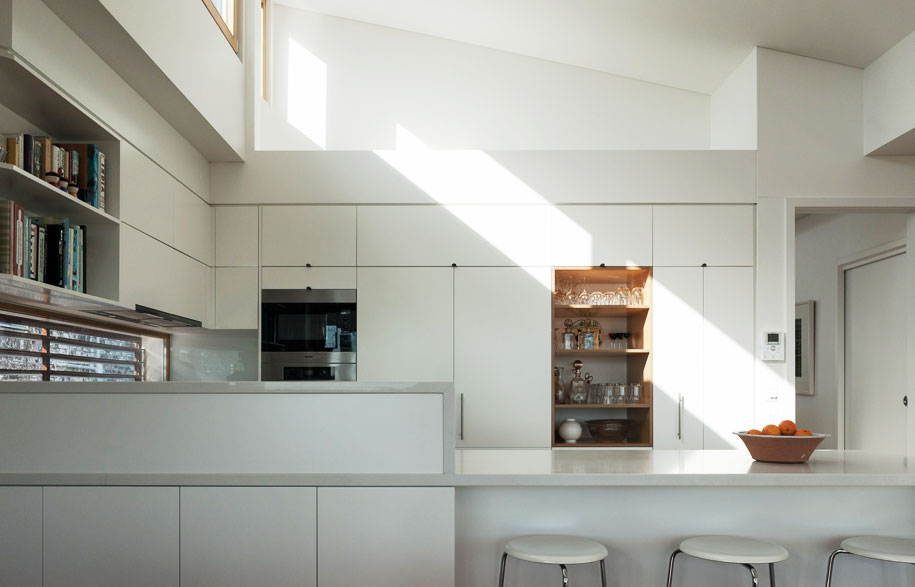 Both internally and externally, the design is white-washed to achieve a simple, minimalistic atmosphere and become a backdrop that offsets the rich timber floors, natural lighting through the highlight windows and sliding doors.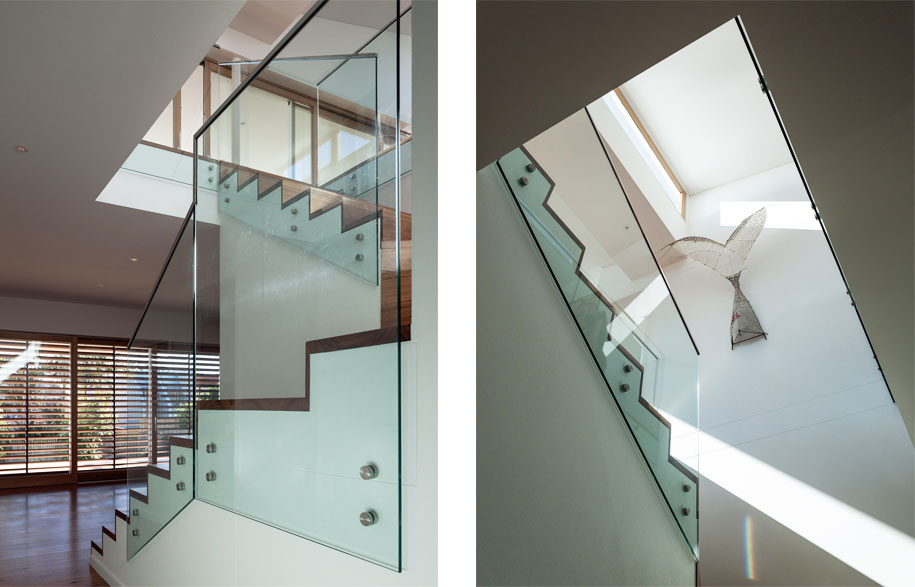 After research, the use of rendered double brick was chosen for both the aesthetic quality and ease of construction (in high availability of materials and labour skills). The use of brick enabled the design to be low maintenance whilst remaining a good source of thermal mass.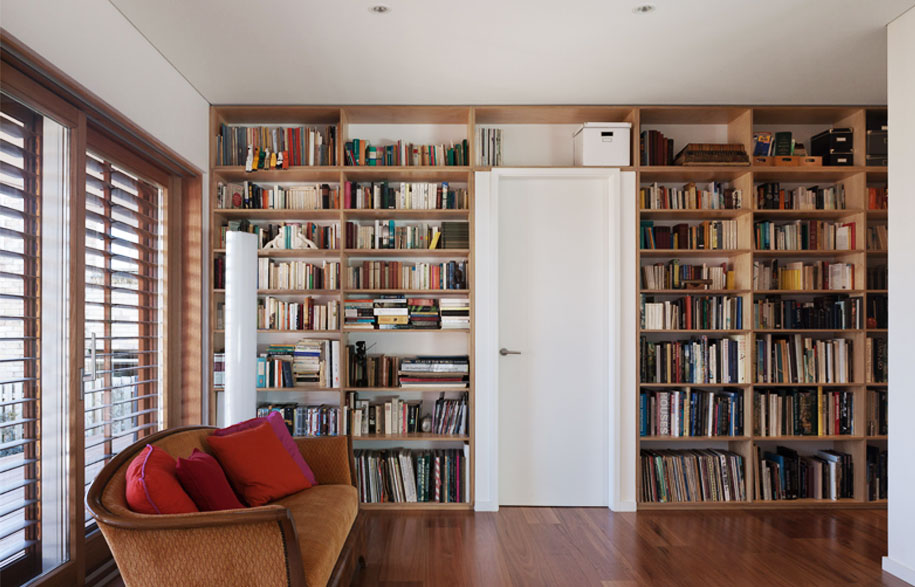 Volpatohatz architects have incorporated modern techniques of sustainable living into the design solution. A central staircase connects the upper level to the ground floor family room with access to a large deck and garden. A bespoke rainwater tank below the deck and solar evacuated tubing panels provide hot water to the living spaces. Double brick walls offer optimal insulation while concrete slabs with recycled timber floors and concrete tiles in the wet spaces thermally insulate the home. There is no need air-conditioning as cross-ventilation is achieved via the upper level highlight windows.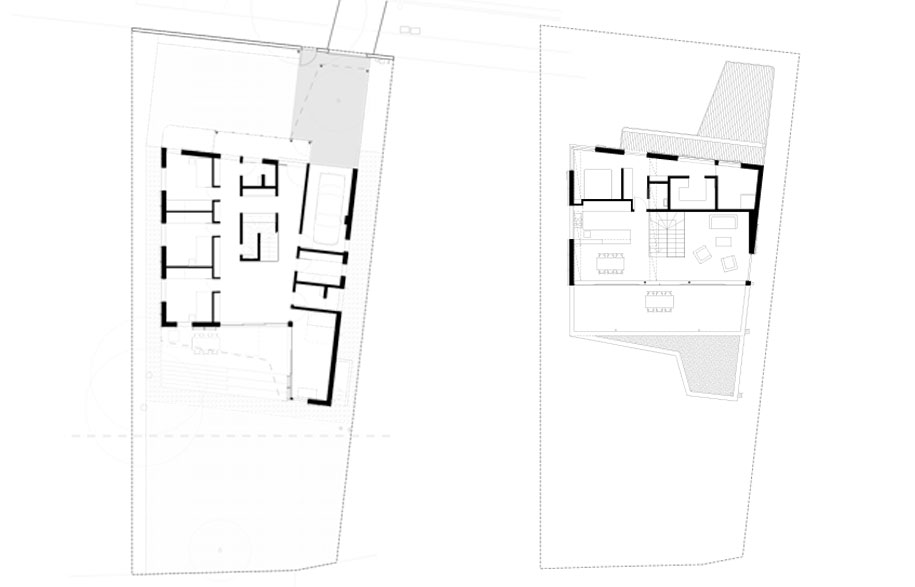 (Left) Ground Floor plan
(Right) First Floor plan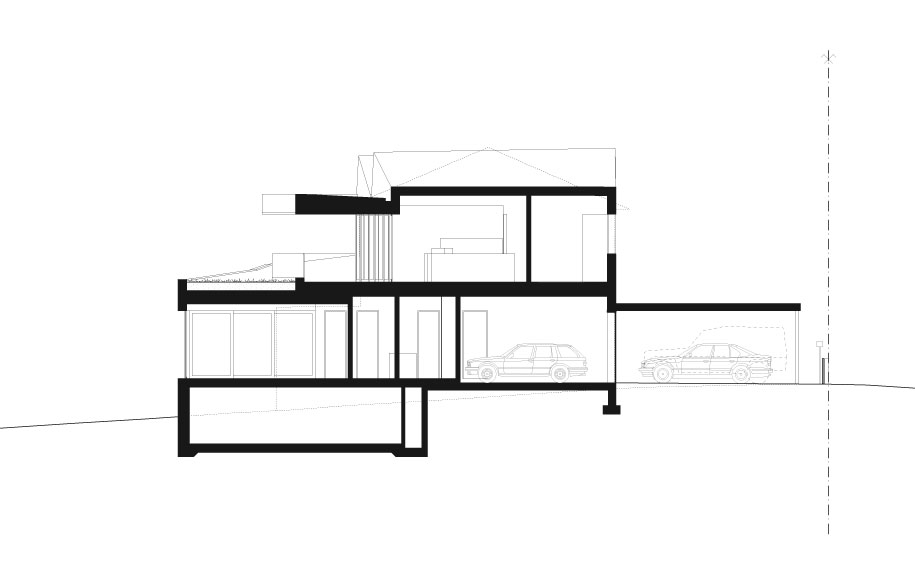 Longitudinal Section 
"Quite simply, Marco Volpato and Nicole Hatz believes that good architecture will have a positive impact on each one of us, at home, in the office and within our cities," say Volpato Architects.
Volpatohatz Architects
volpatohatz.com
Richard Glover Photography
richardglover.com
Tags: Home Architecture, House Architecture, Residential Architecture
---