Responding to its challenging topography and site context in Singapore's undulating Caldecott Hills, DP Architects has broken the house down into layers of terraces or "pavilions".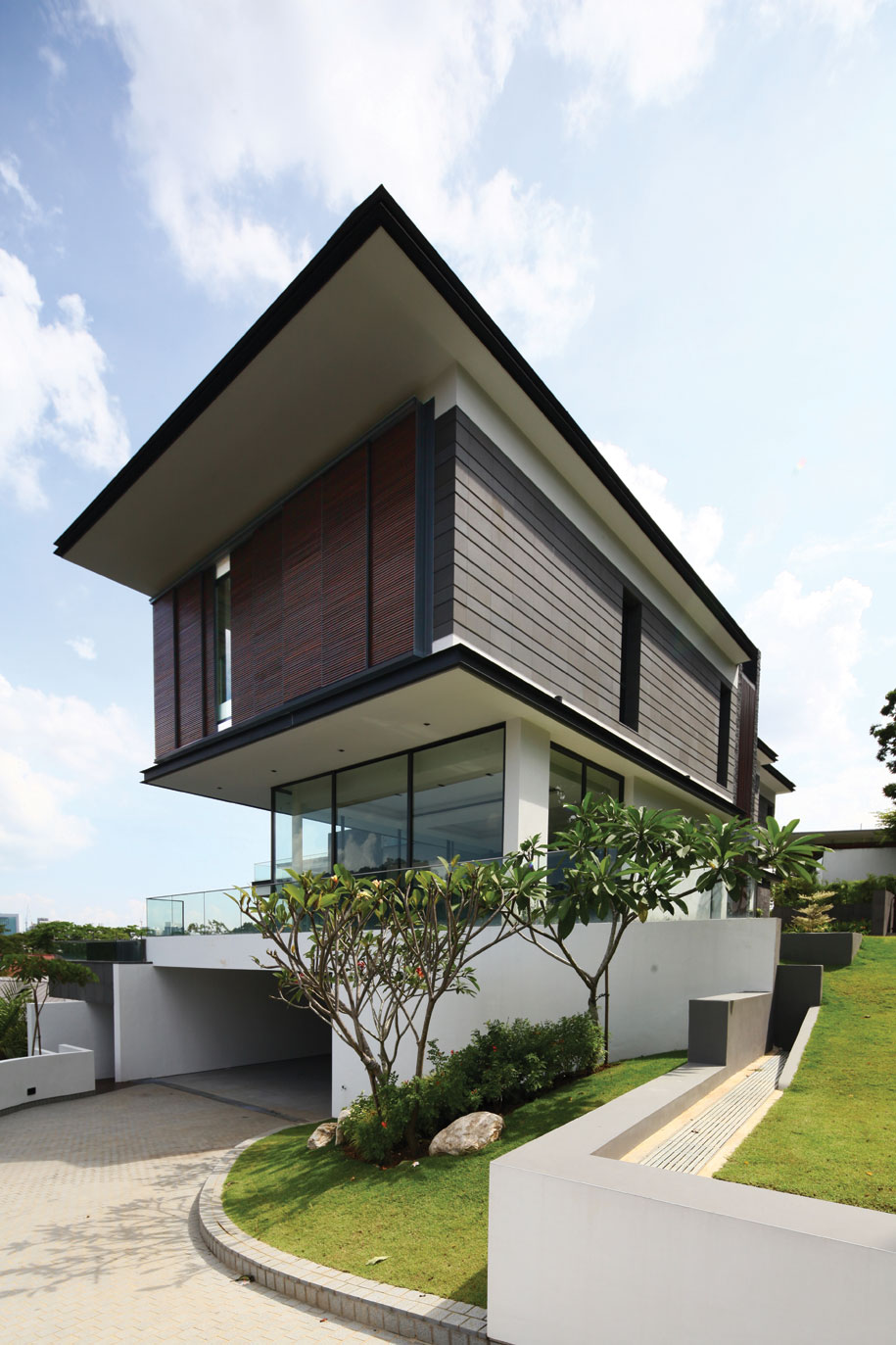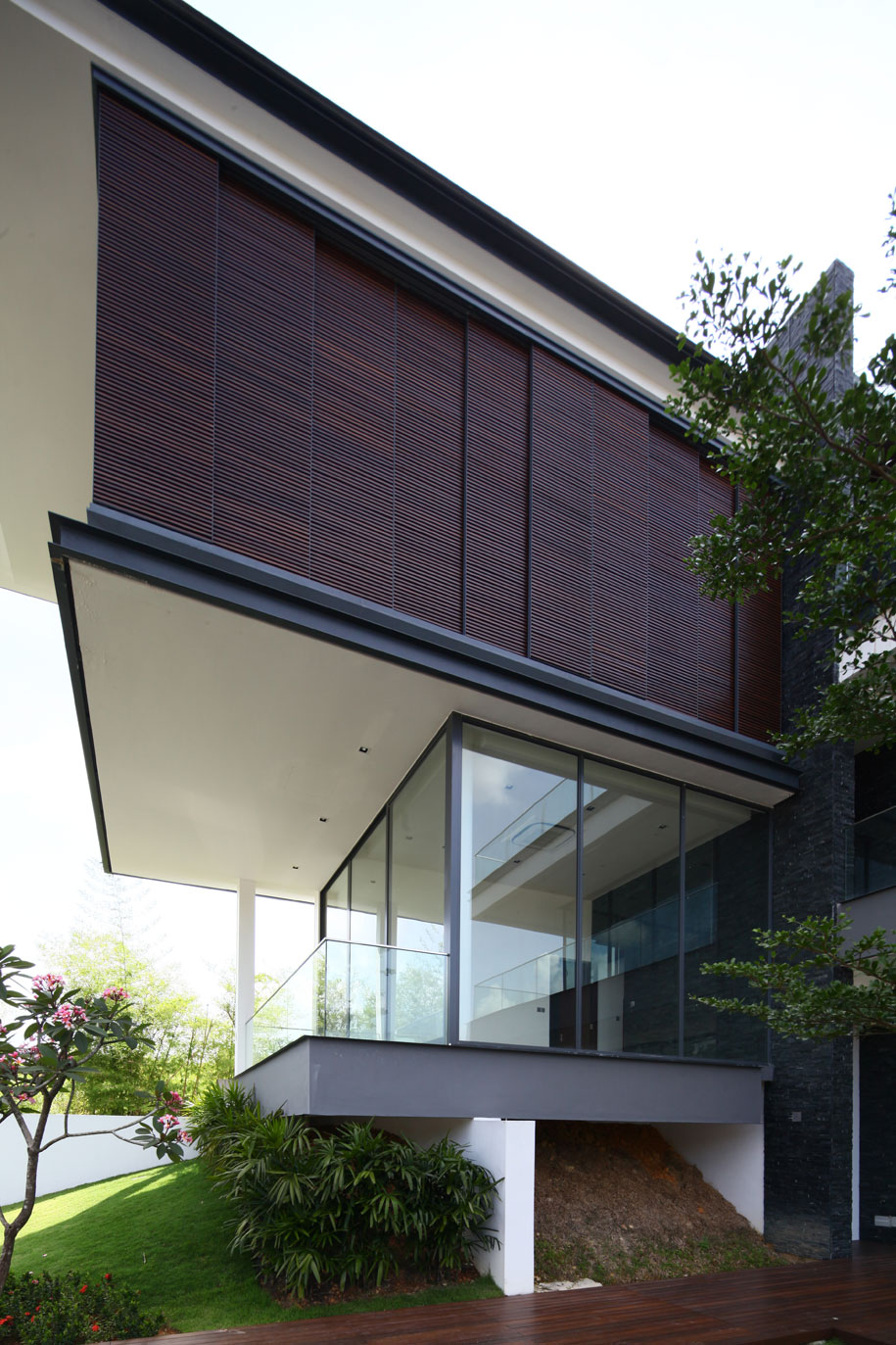 In order to retain a clear reading of the pavilions, distinctive, tall blade walls, clad in quartz tiles, define the changes in functional spaces and varying physical heights within the building. The tall blade walls are now robust structures which give the house its unique identity in the neighbourhood. They help to form interstitial spaces, while the use of skylights and full height glazing flood the spaces with natural light.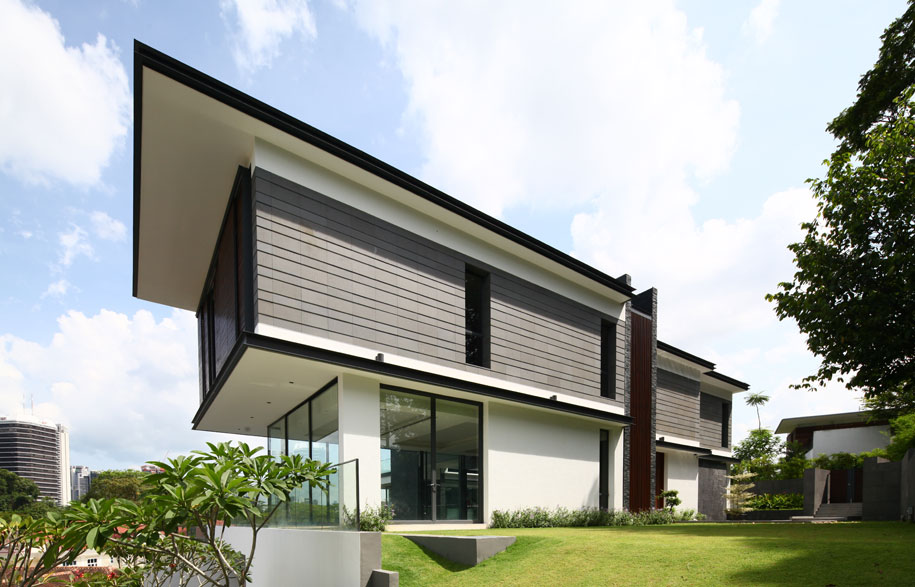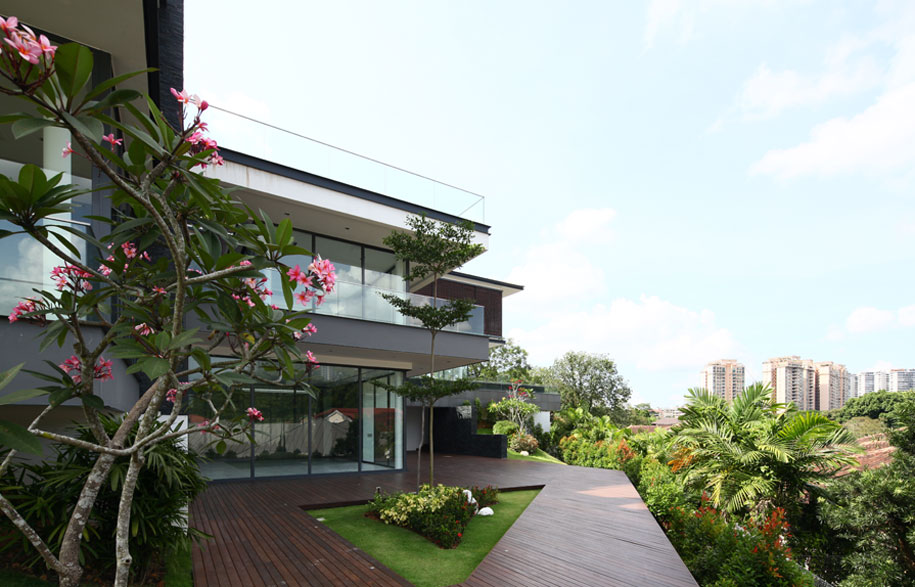 The house is L-shaped plan, opening up to embrace the garden, take advantage of the surrounding vistas and benefit from natural cross ventilation – a must for tropical living.
Given Singapore's warm and humid weather conditions , the use of alternating sliding timber screens not only enhance the façade aesthetic but allow the house to be configured for shade enabling interior and outdoor spaces to comfortably and naturally flow into each other without compromising occupant comfort.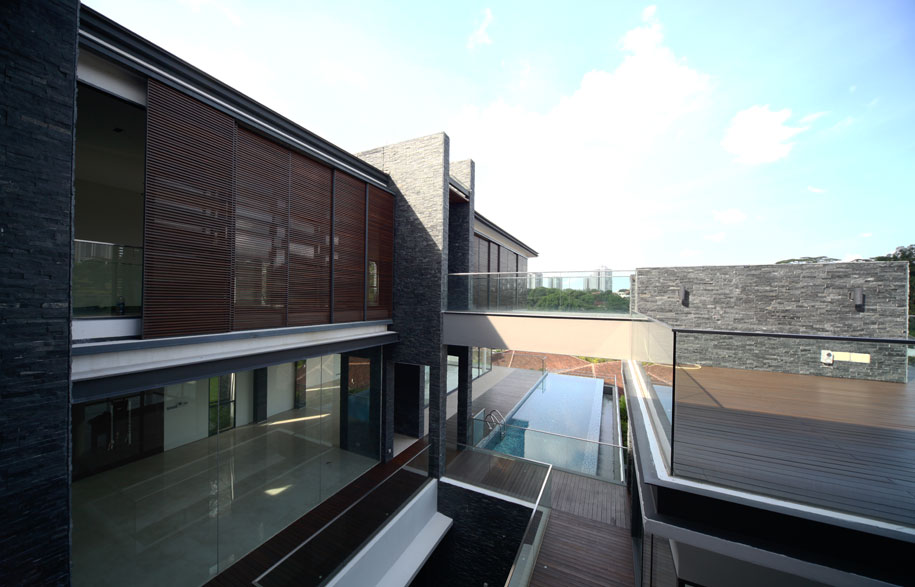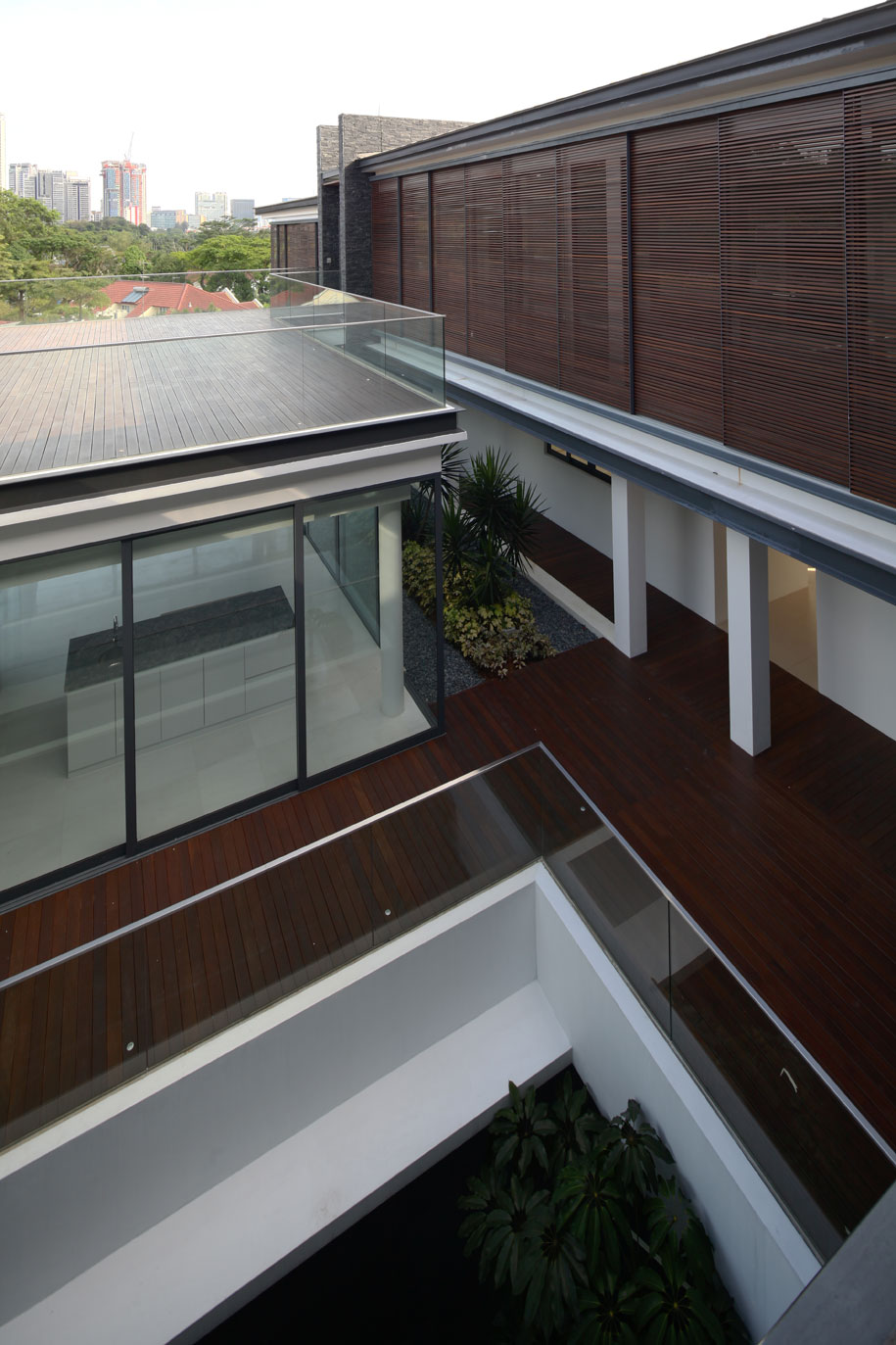 These screens also introduce filtered light into the bedrooms and bathroom, creating a complex play of light and shadow whilst acting importantly as privacy screens given the house's presence and position within the neighbourhood.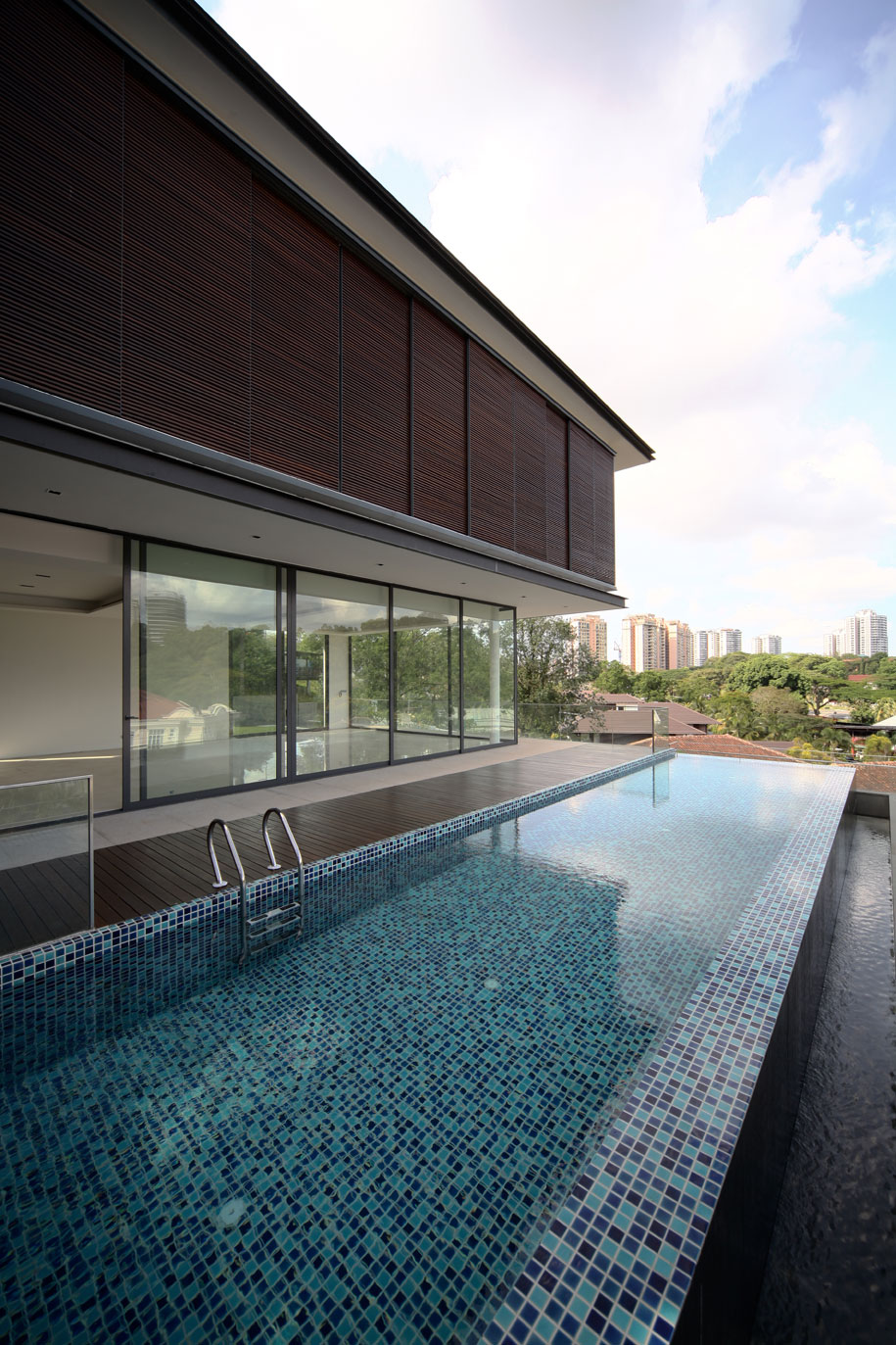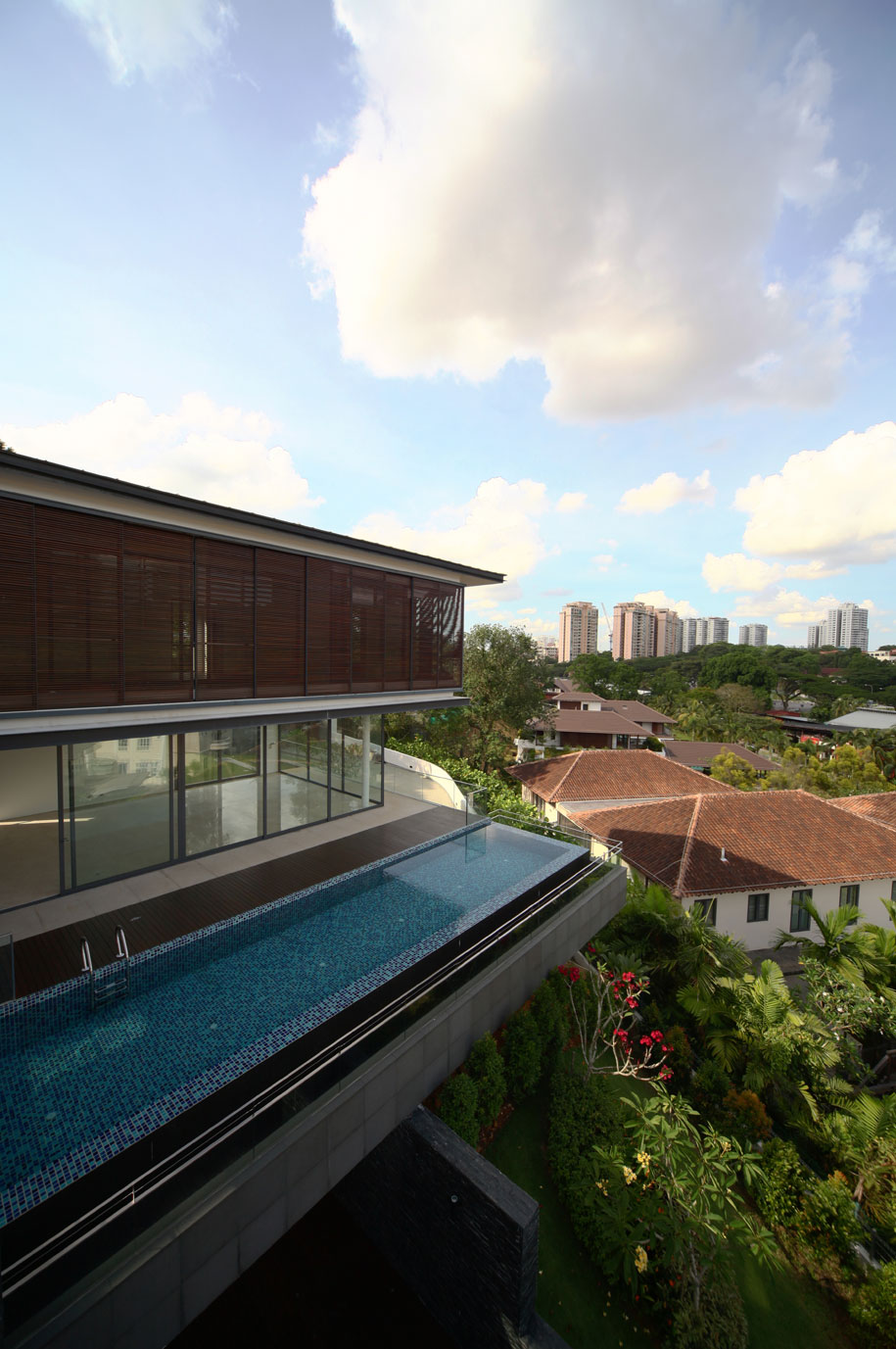 The development commands a stately presence. The expansive views of greenery, screens and layout of pavilions help orchestrate subtle changes to the house at different times of the day, maximising the natural conditions of the tropical climate and creating a private, exclusive and unique home.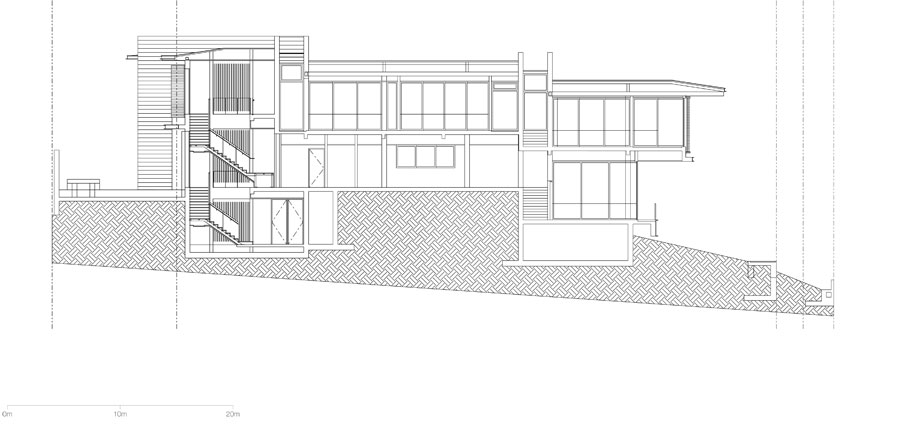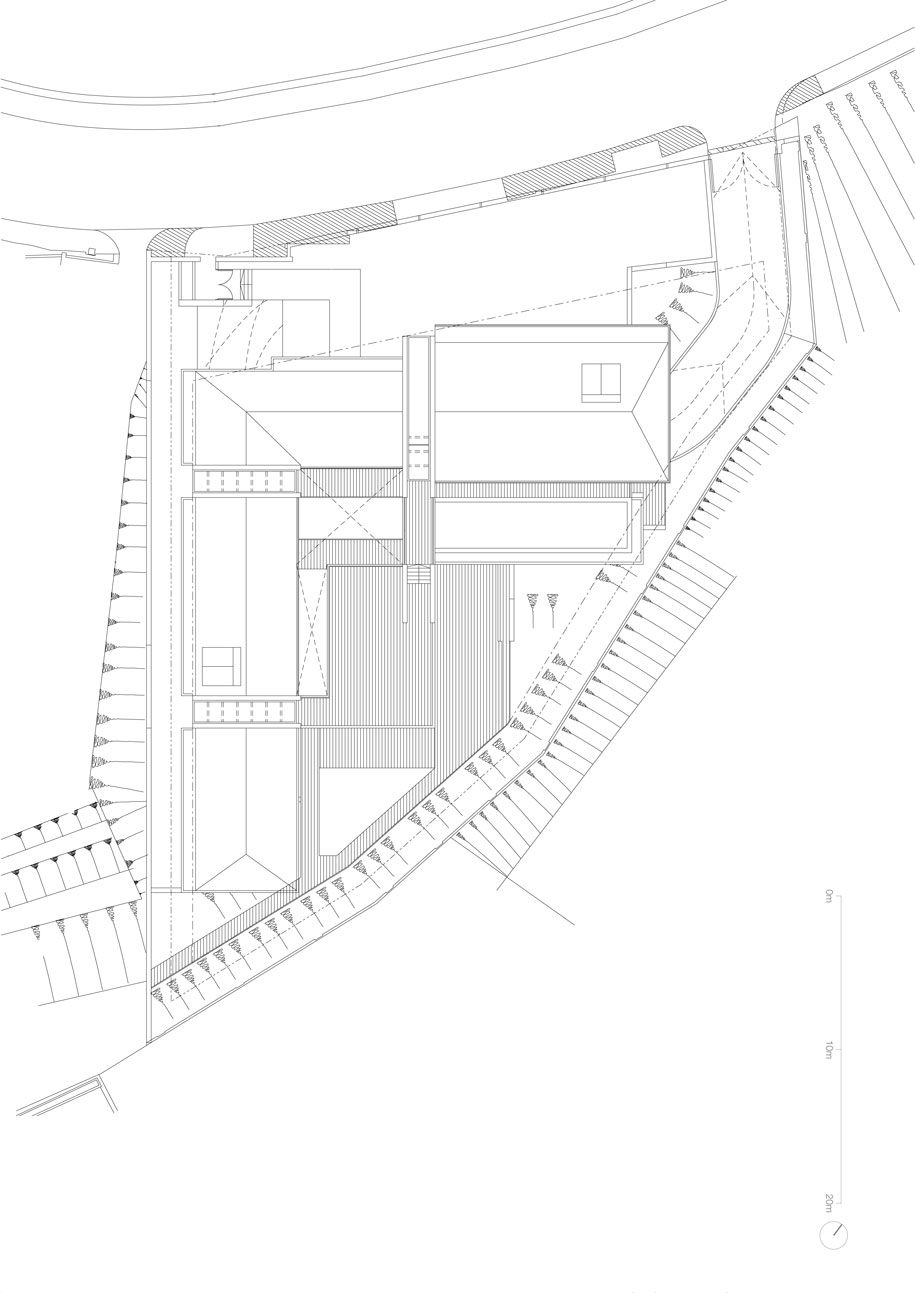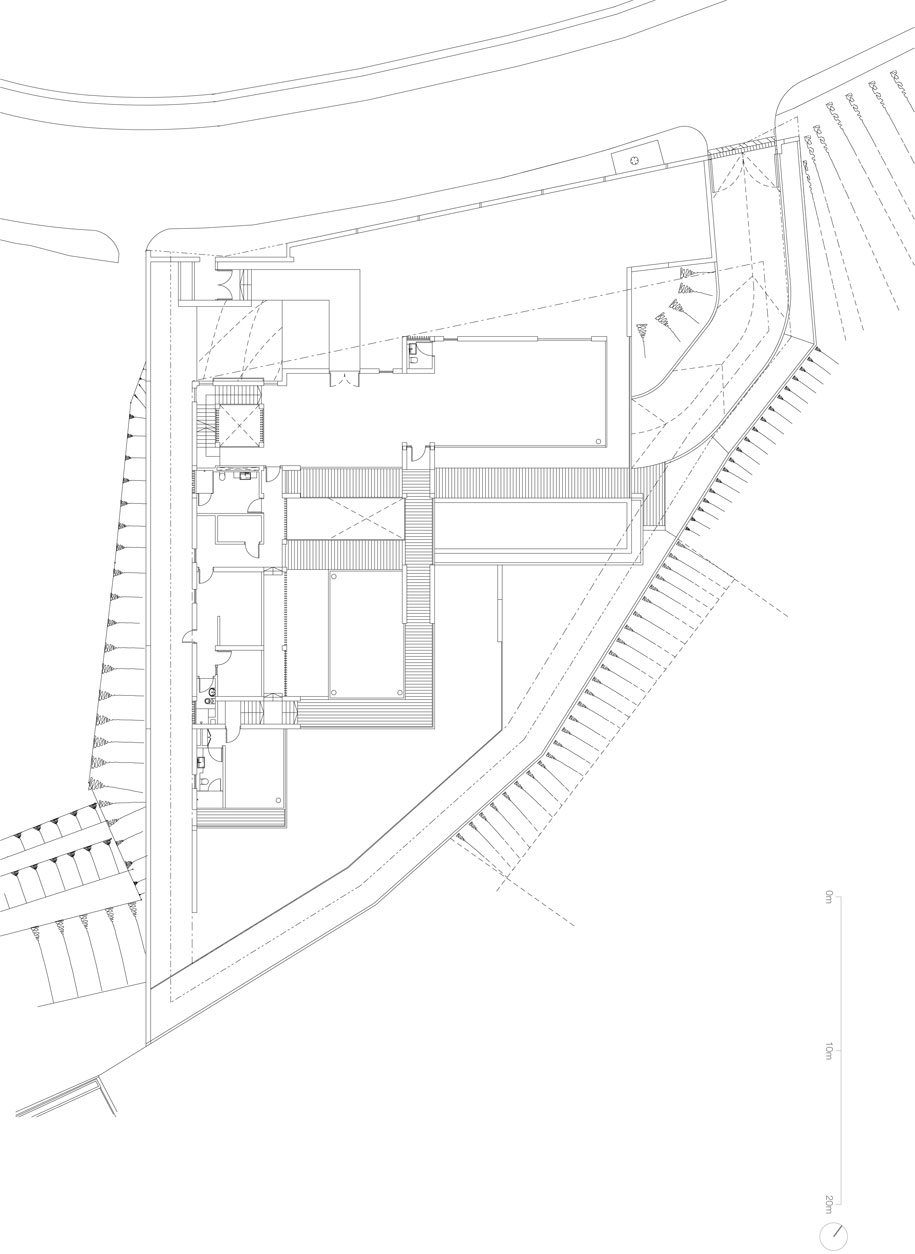 ---
Photo/Image Credits: DP Architects Pte Ltd
DROPBOX
Architect: DP Architects
Civil and Structural Engineer: Alan Yap Engineers & Associates
Contractor: Exclusive Design Construction Pte Ltd
DP Architects
dpa.com.sg/profile
Tags: Architecture, Home Architecture, homes, House Architecture, residential, Residential Architecture, Singapore, tropical, Tropical climate
---