The new architectural structure for Wild Rocket restaurant in Singapore is affectionately referred to as the 'nest'. From afar the intricate timber impression is complex and strikingly modern, yet it's inspiration draws heavily from traditional Japan.
When looking for an inciting concept for the restaurant, PRODUCE design firm only had to look close to home. The creative team were inspired by the story of chef Willin Low's career, which was sparked hosting and cooking for his homesick friends while studying law overseas. The physical structure that PRODUCE constructed is modelled off chashitsu, a traditional Japanese teahouse that is designed for hosting others.
Thus, Wild Rocket extends this, merging traditional and contemporary experiences of hosting and catering to guests in a space that benefits from centuries of gained knowledge in hospitality.
When entering Wild Rocket, one is met with a visually arresting entryway formed from compressed layers of fabric. This element visually refers to the more traditional roji garden path, and constructs a physical and psychological transition from the exterior into PRODUCE's intricate inner world.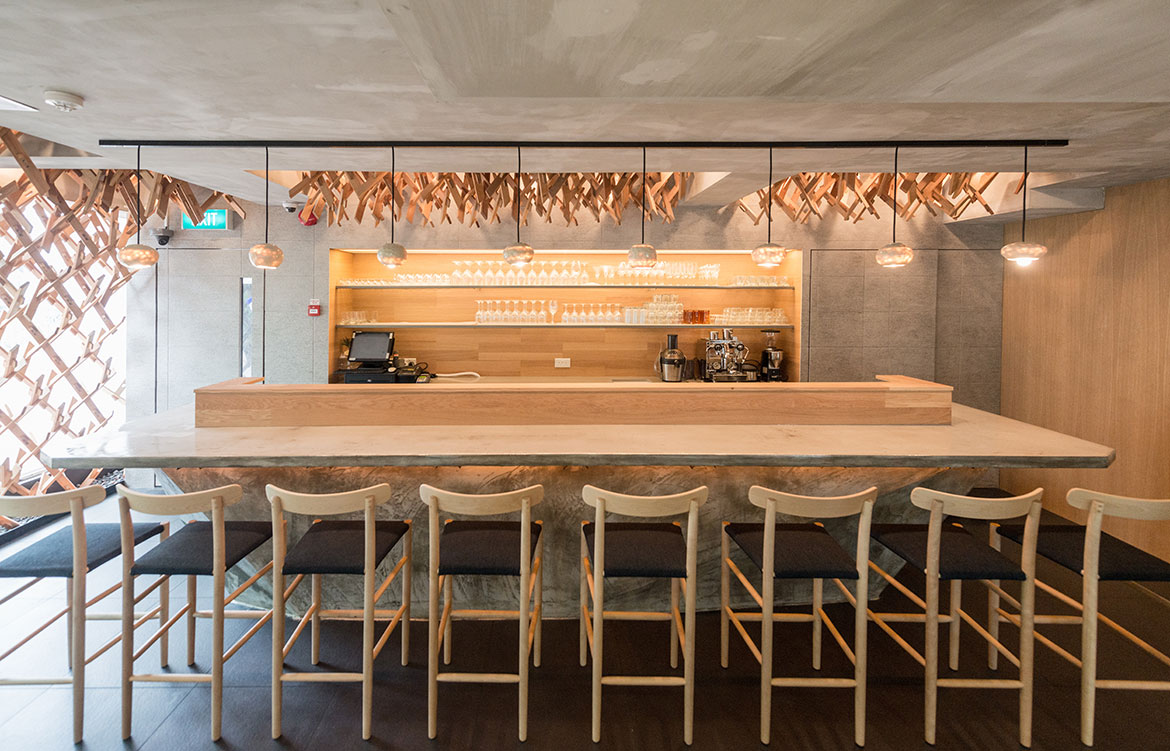 Inside, the design team have constructed a unique, custom timber lattice, which is a modern interpretation on the traditional structure of the chashitsu. The lattice is comprised of 15,000 individual pieces of wood and took six dedicated workers four weeks to complete.
This structure, although rigid up close, creates an interwoven and delicate looking cascade of spiralling timber batten. The open web of this allows for light to transfer through the space, all the while offering a sense of protection and intimacy from the building's exterior.
Wild Rocket restaurant, once a local neighbourhood favourite, has evolved into a beacon of modern Singapore cuisine. The lattice exterior and interior visually delineate the restaurant from the outside streetscape, giving it its own deserved identity. And further, the formulaic appeal of the building visually appeals to the experimental flavour combinations of chef Willin. Yet, stepping a little closer, the menu's grounding in ancient Japanese cuisine and the handiwork behind the contemporary interior, fuse cultures, flavours and architecture to construct a space that is incredibly rich and dynamic.
PRODUCE
produce.com.sg
Photography by Derrick Lim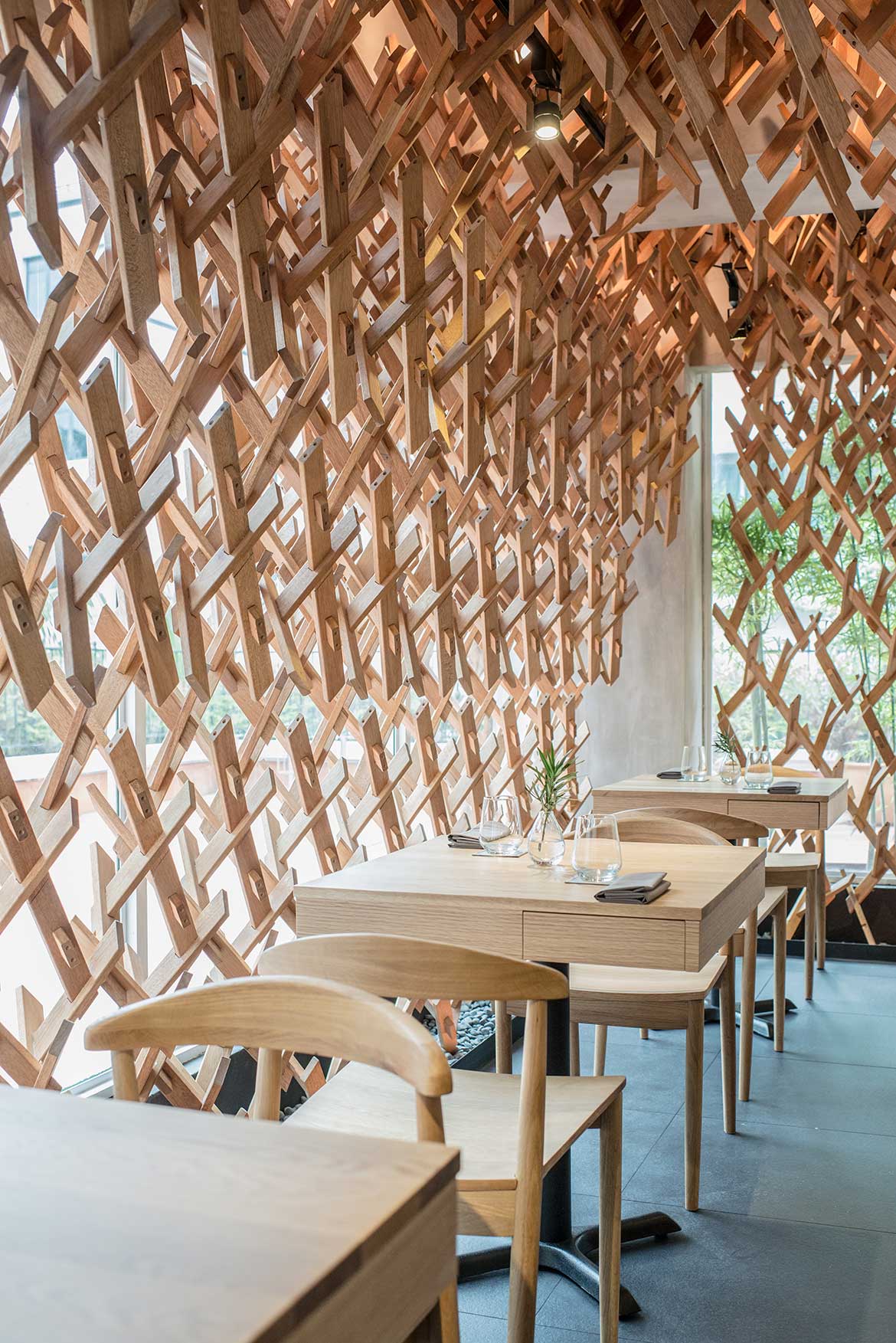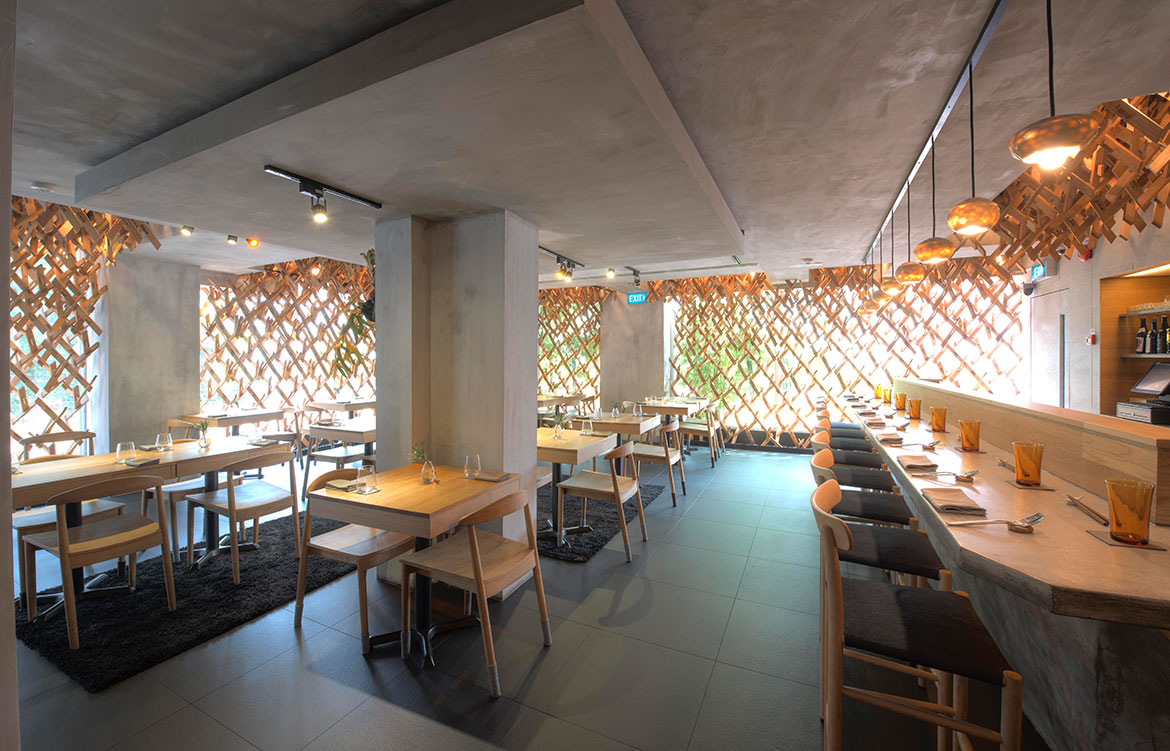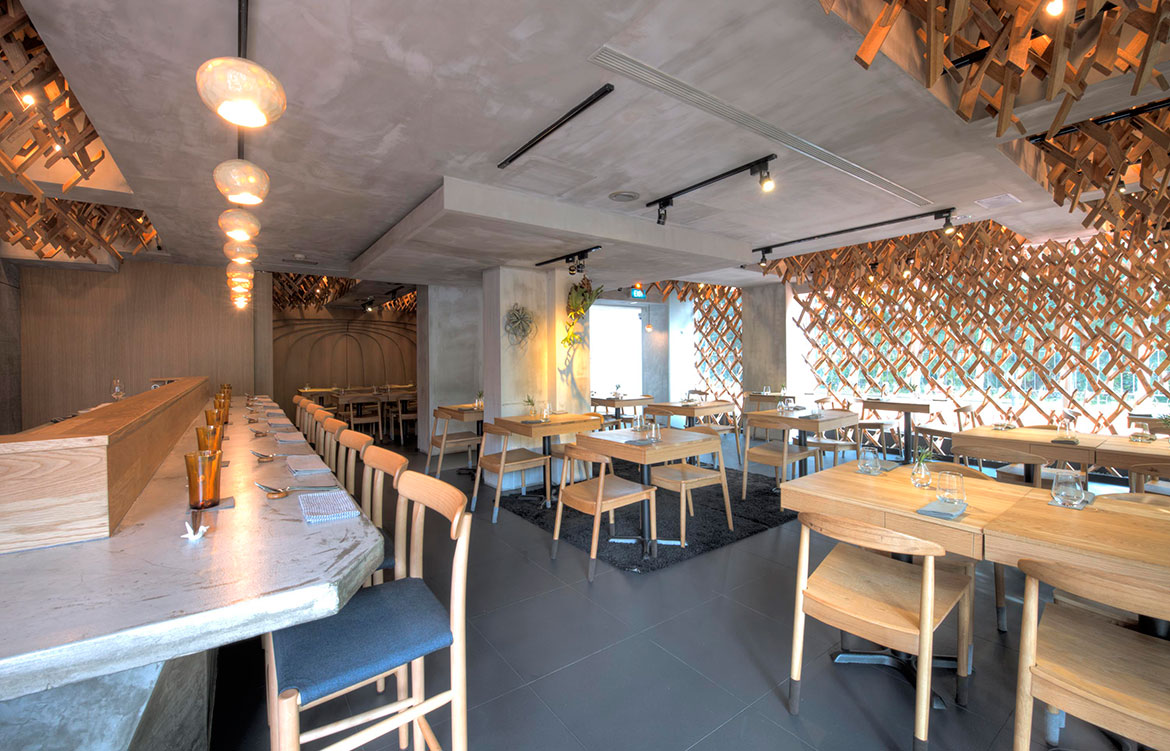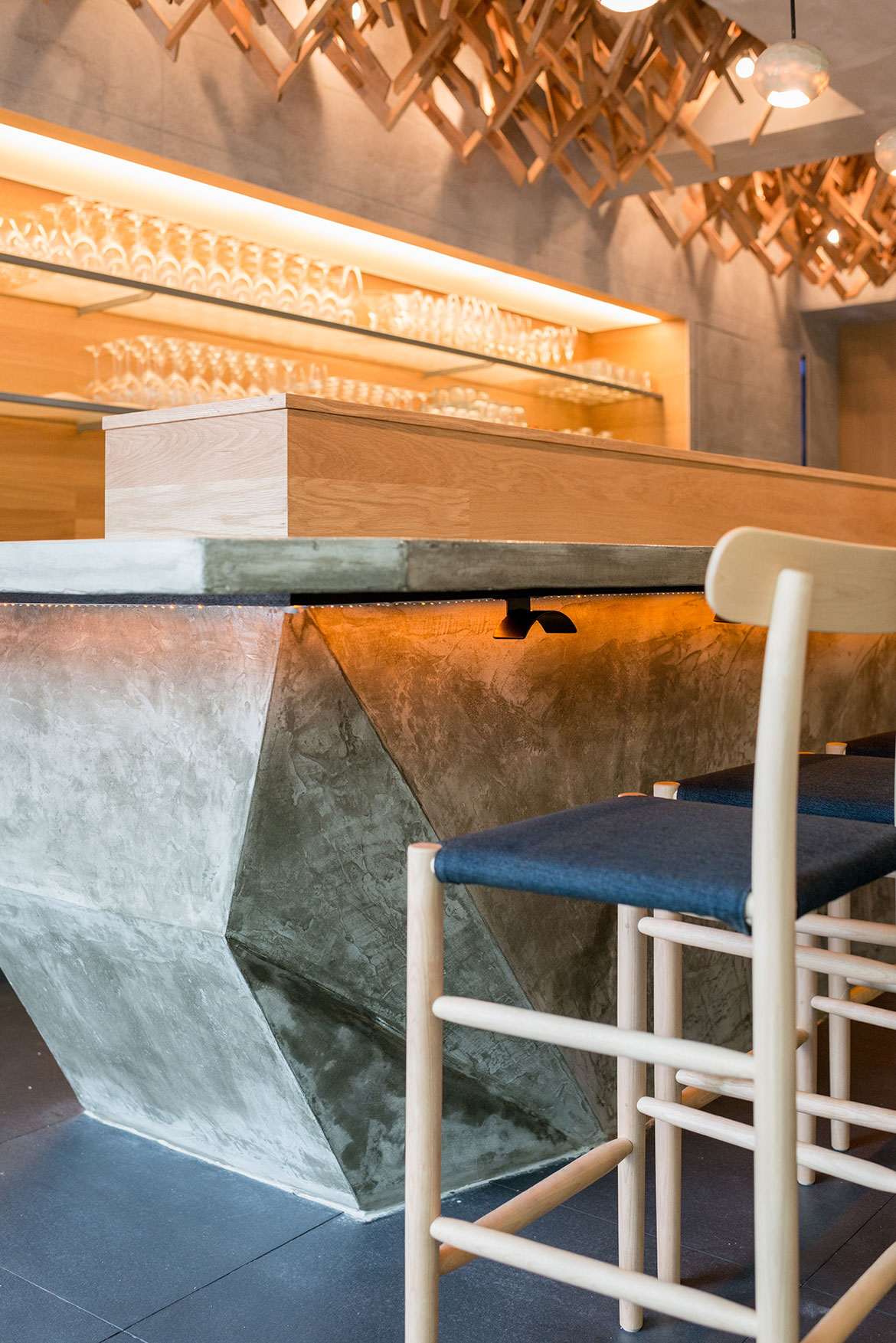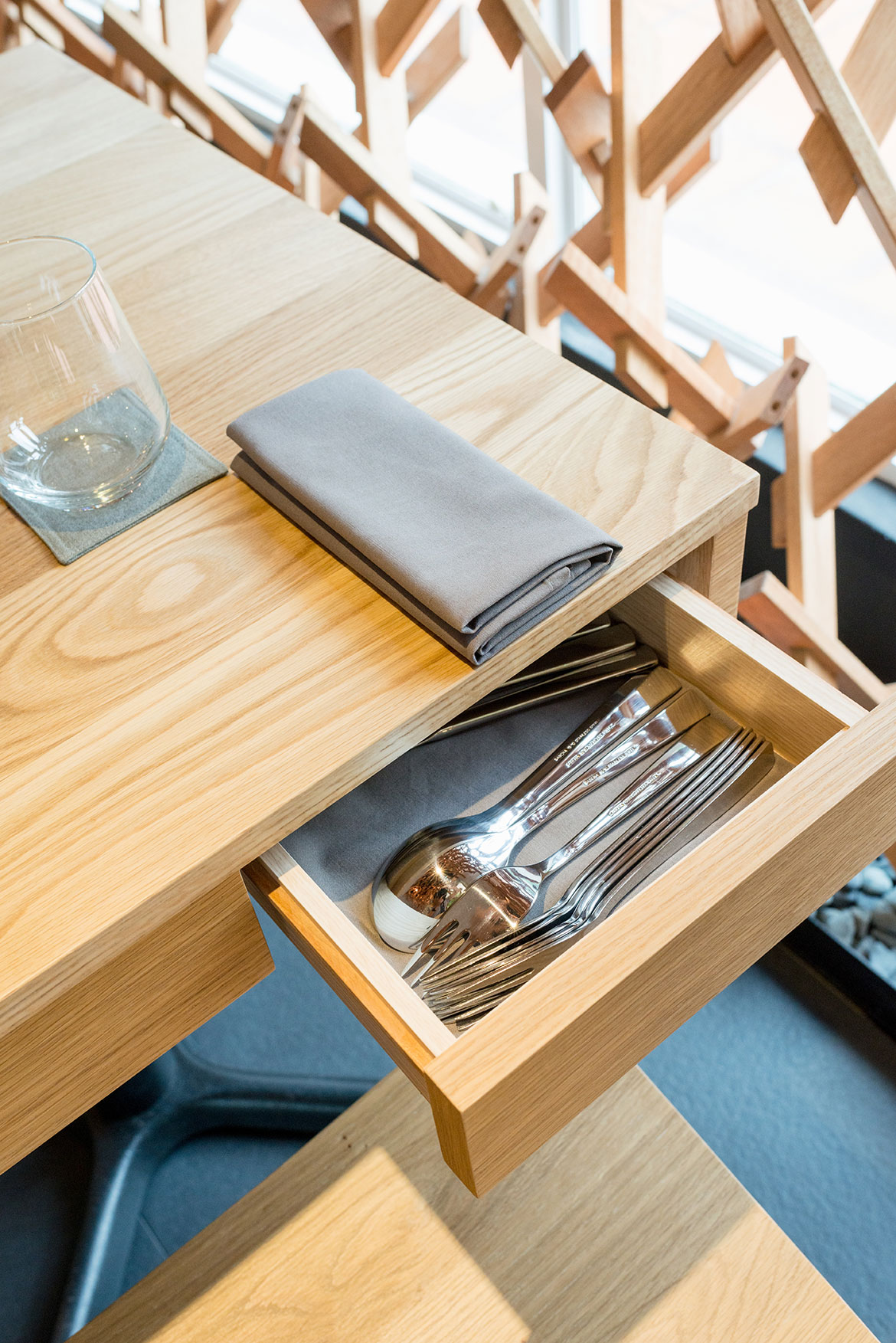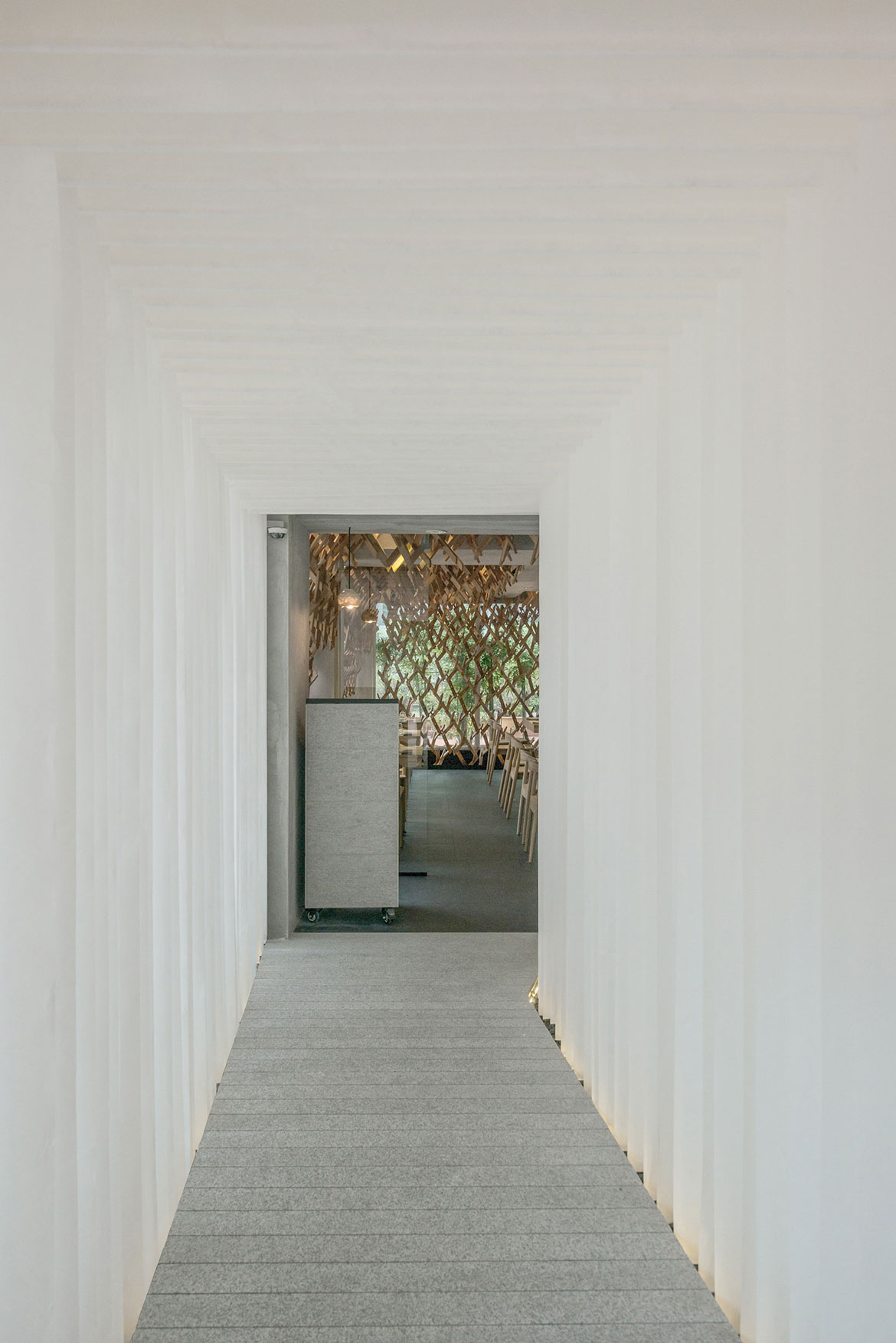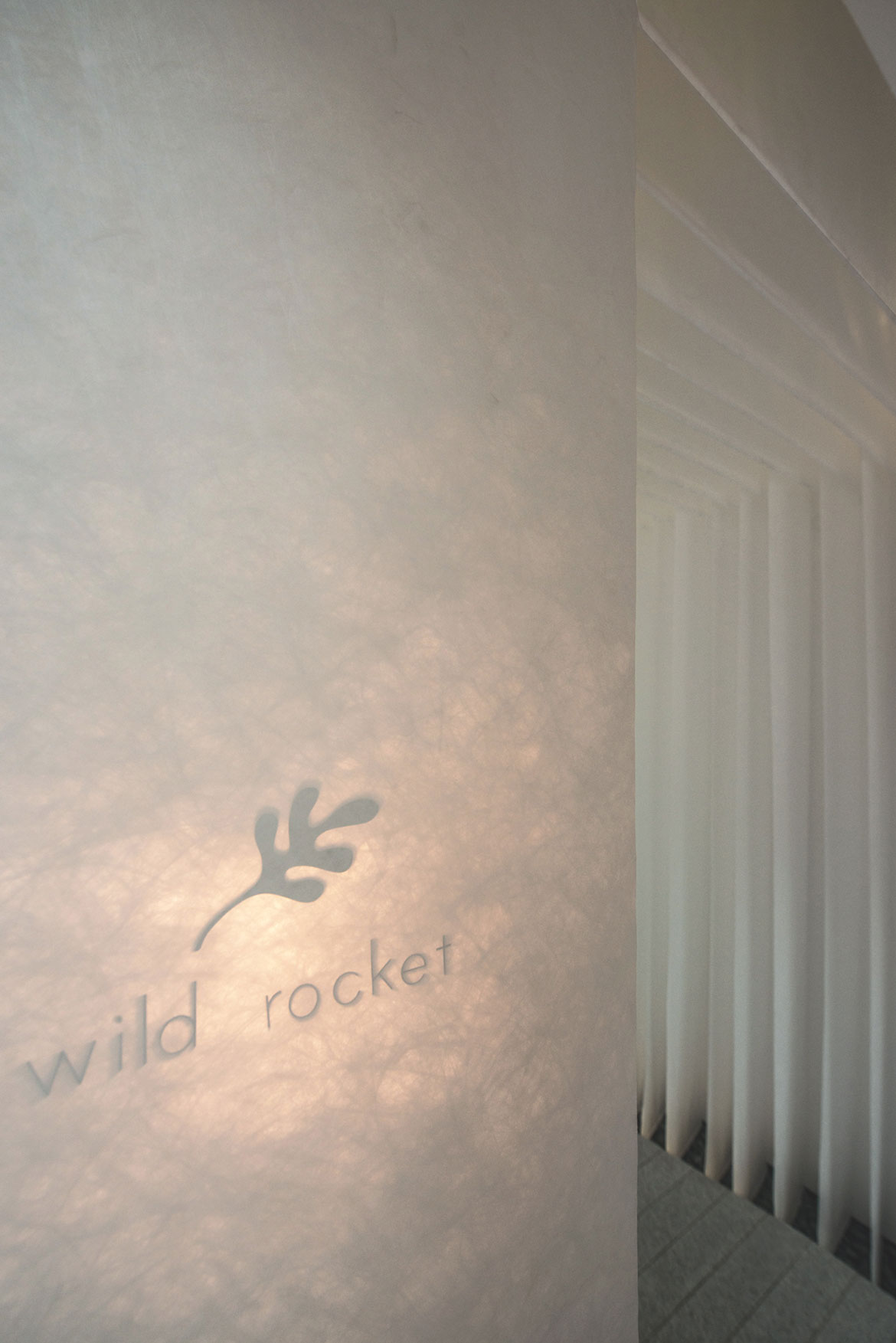 Tags: Pan Yicheng, PRODUCE, Wild Rocket
---