Despite the home's name, Melbourne design studio Wowowa weren't horsing around when it came to updating and adding a modest extension to 'Pony', an original 1960s home in Brighton East.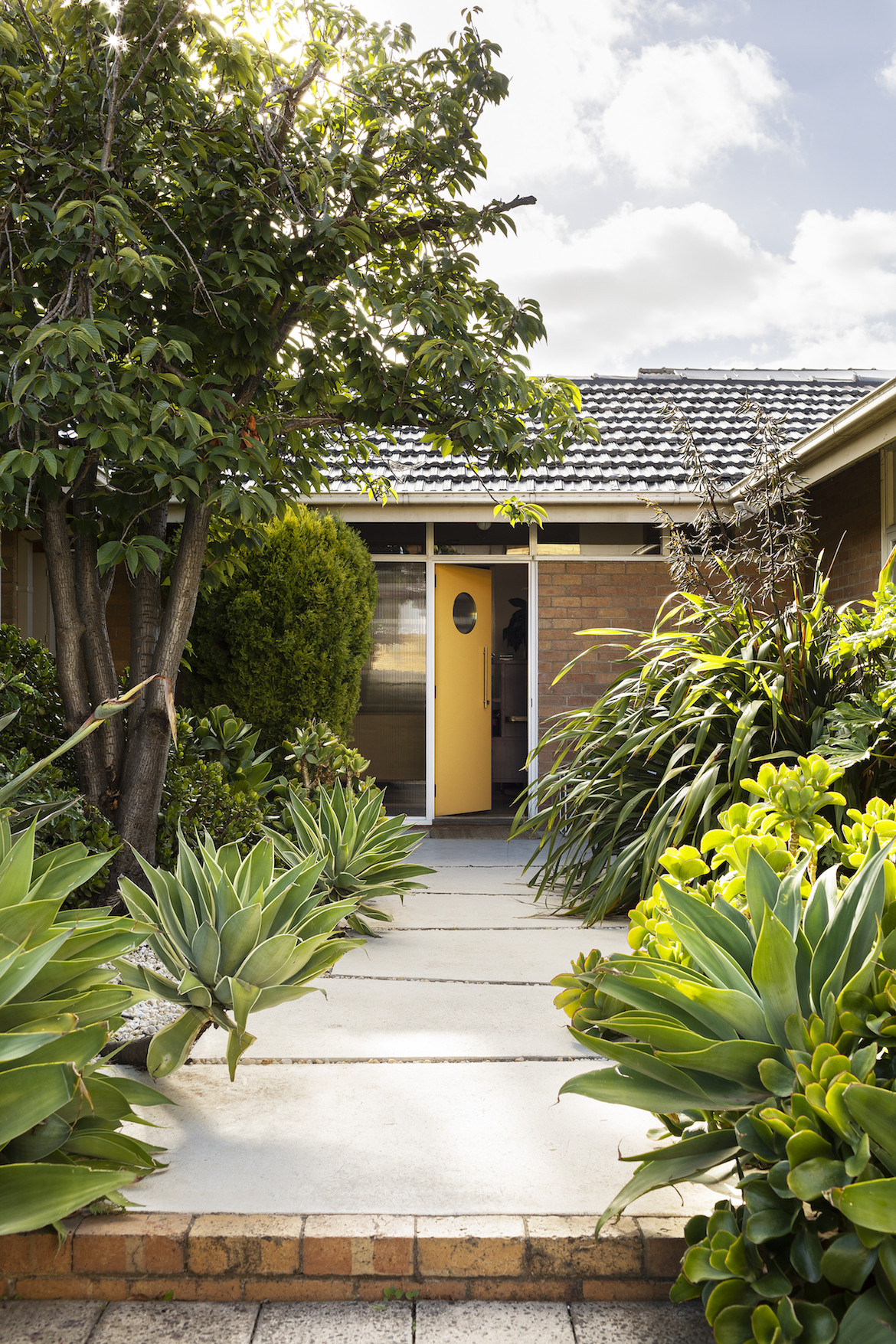 "Pony is architecturally ambitious within the project's tight budget constraints," says Wowowa director Monique Woodward. "The energetic design was embraced by courageous clients, celebrates the local context, and enhances the functionality of a busy family home."
The courageous clients Woodward speaks of are a family of six who were looking to extend their home to better accommodate them.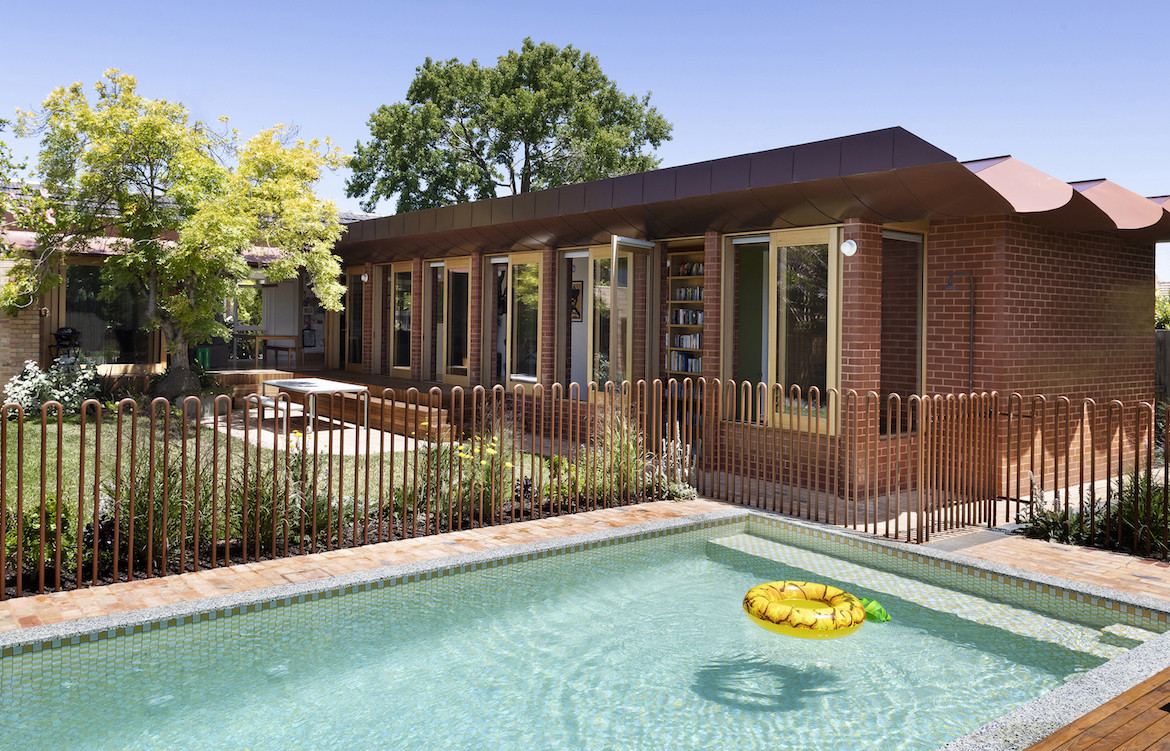 "The design sought to have maximum impact on the lives of the inhabitants with minimal effect on the amount of garden and outdoor space," says Woodward.
Consequently, the home's axial plan was extended to add a new wing for the children's rooms. The addition is supported by a colonnade of glazed bullnose brick columns interspersed by doors and windows that open to the garden, increasing the relationship to the outdoors.
Above, a sculptural roof forms a folded petal-like form which meets in spouts at the edge to celebrate the rain. During the day, the roof leaves arched shadows down the exterior of the brick home, mirroring the arches of the pool fence.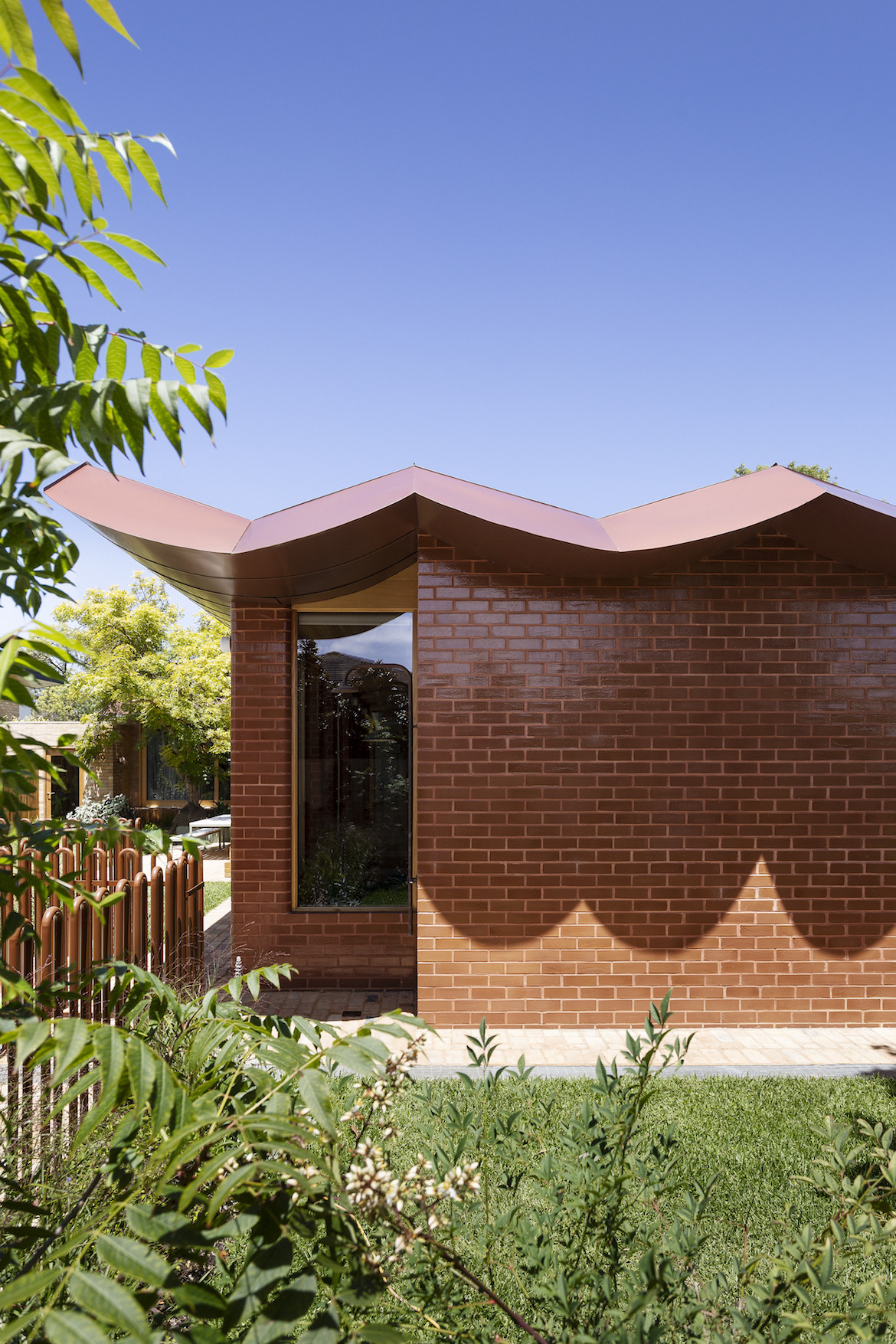 It's these subtle touches that are a reminder of Wowowa's commitment to the playful details.
Slightly less subtle, the kitchen is an exuberant study of colour that sits at the centre of the winged home between the front and rear annexes and the garden. Signorino terrazzo tiles with flecks of beige, muted green and orange make up the kitchen floor and splashback, highlighted by yellow countertops and Muuto bar stools in dusty green.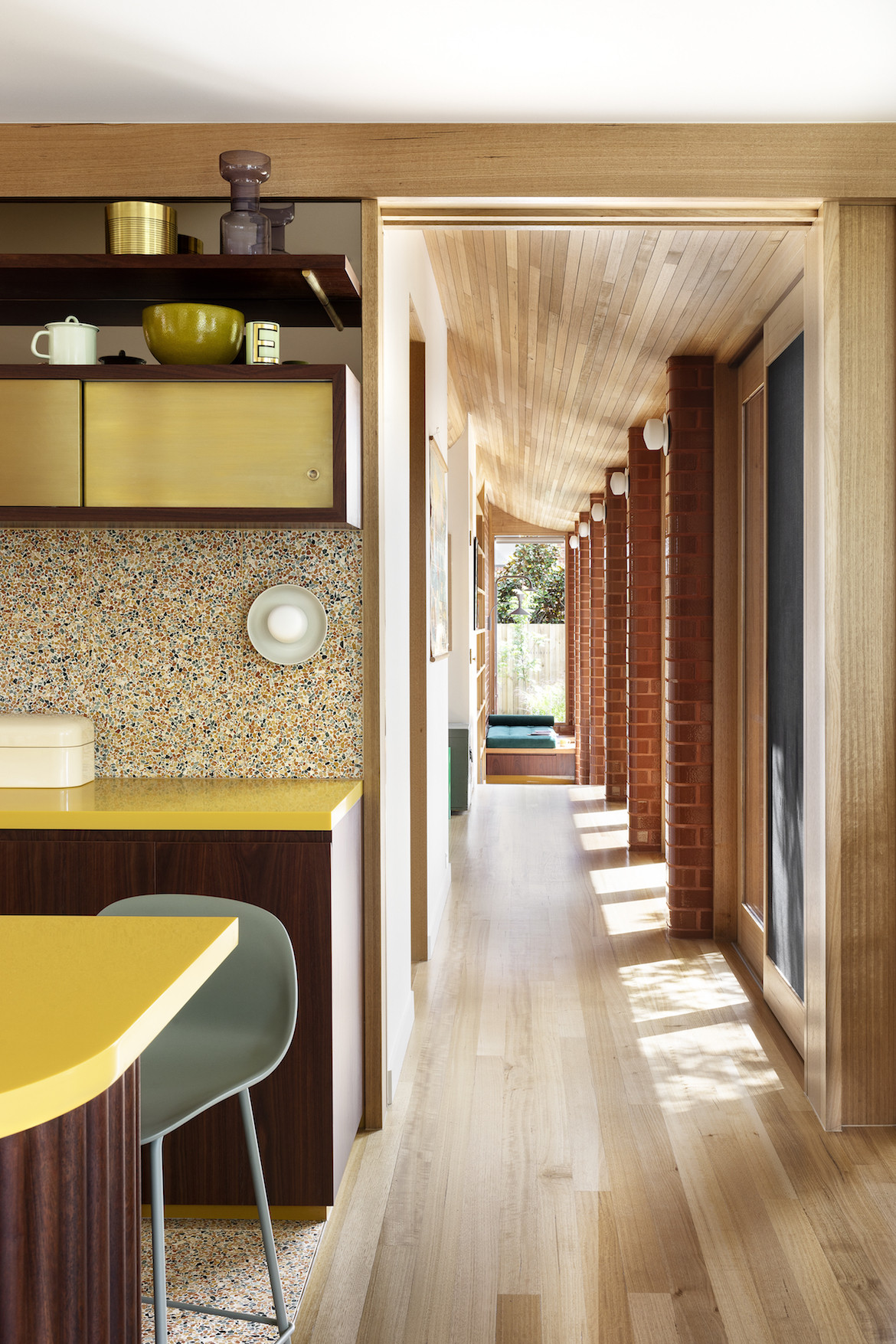 While the kitchen and dining rooms are a hub for family gatherings, each section of the home can be closed off to create privacy and quiet in an otherwise busy home, allowing the adults moments of respite or the kids space to study.
A hallway with a curved, wood panelled roof runs down the new appendage outside the children's rooms. Each room is designed to have equal storage and study, with windows overlooking the strip of garden at the side of the house and dedicated zones for washing, toys, books and school bags makes life a little simpler.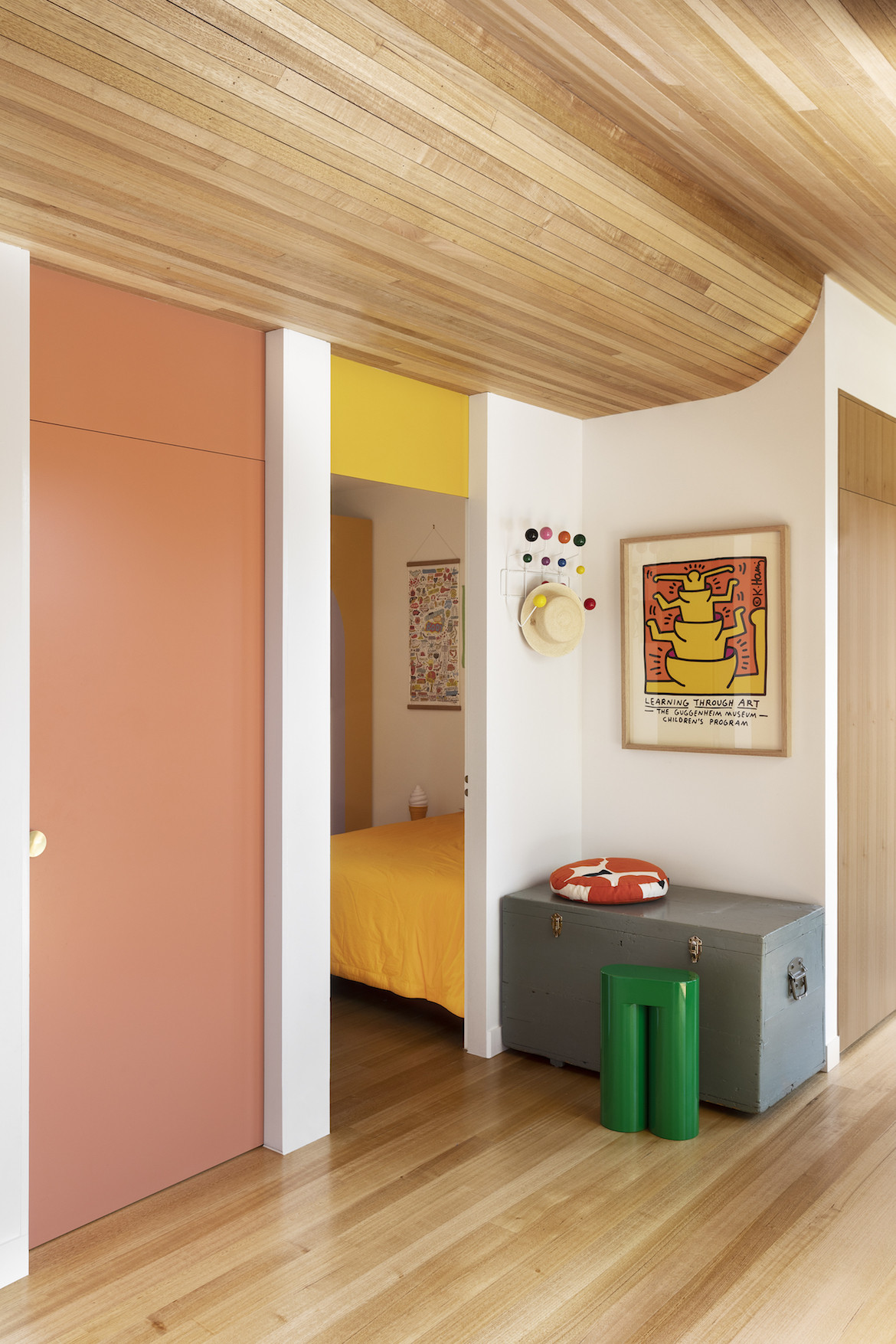 Based in Melbourne, Wowowa Architecture portfolio is extensively playful and colourful, a celebration of kitsch and of Australian culture.
"Our colourful, contextual and socially sustainable projects are for people who know life's too short for boring spaces, always engaging, playful & flexible," says the studio. This sentiment remains true for Pony, a house whose name is just a taste of the lightheartedness it represents.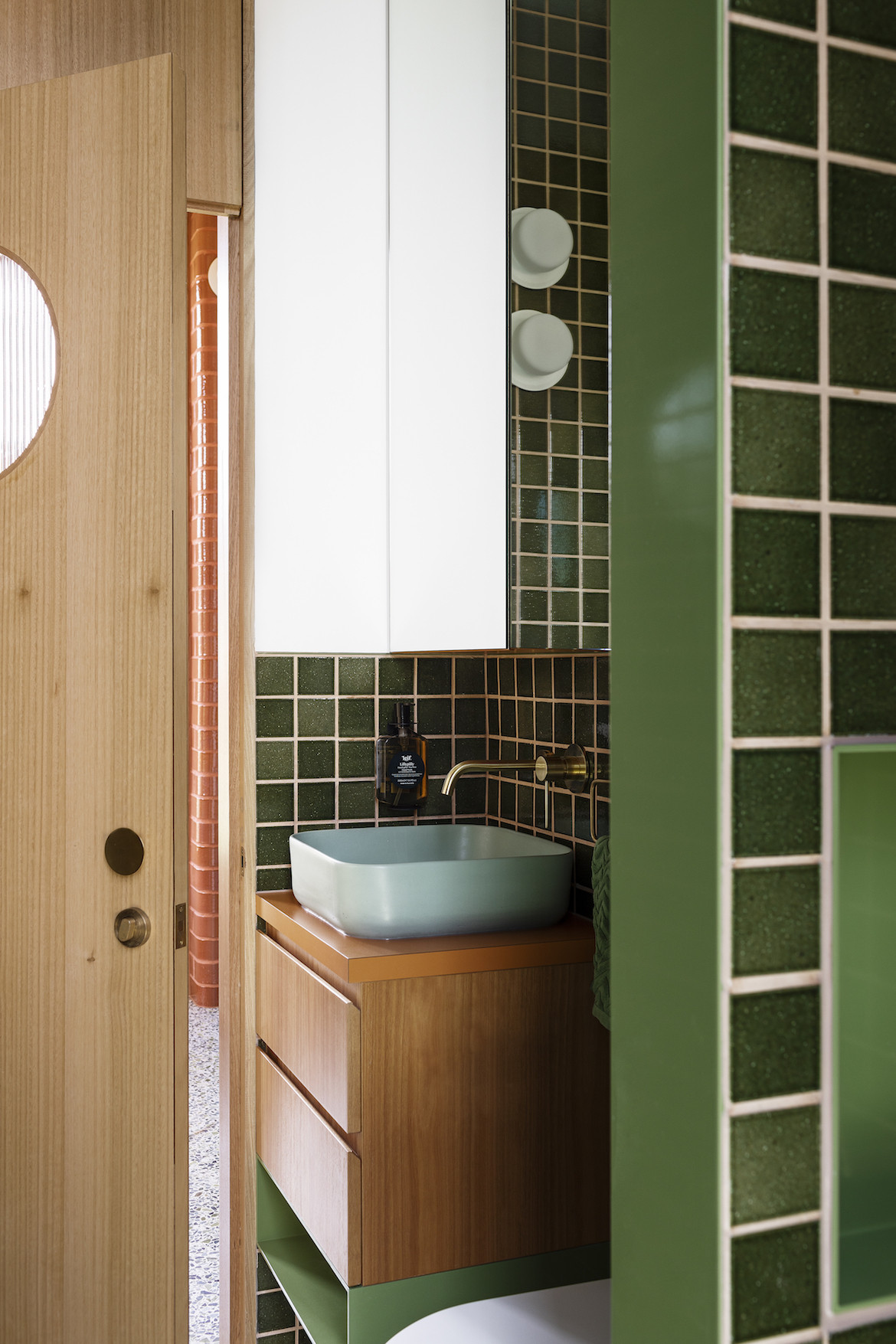 Project Details
Architecture and interiors – WOWOWA Architecture
Builder – LOCBuild
Photography – Martina Gemmola
Did you enjoy this article? Step inside Wowowa's Balwyn North property.
---