The existing Edwardian house in the Melbourne suburb of Yarraville was not at all configured for effective passive solar design, which prompted the need for a modernising redesign. However, heritage controls, a previous renovation and an overall good condition of the space precluded any dramatic reconfiguration, resulting in a design update, rather than entire redo from Guild Architects.
It was decided that the front part of the house would be kept and adapted into a bedroom wing, with a new, ideally solar oriented living wing to be added. A new low hanging roof marries the old and new parts of the house, while an adjacent courtyard separates the spaces. This design choice is not only aesthetically pleasing, but also addresses heritage requirements.
The Yarraville home makes the most of the block it resides in, which features a notable northern facing aspect. The raked roof captures sun in winter and breezes in summer, which helped define the architecture of the space and character of the external entire build.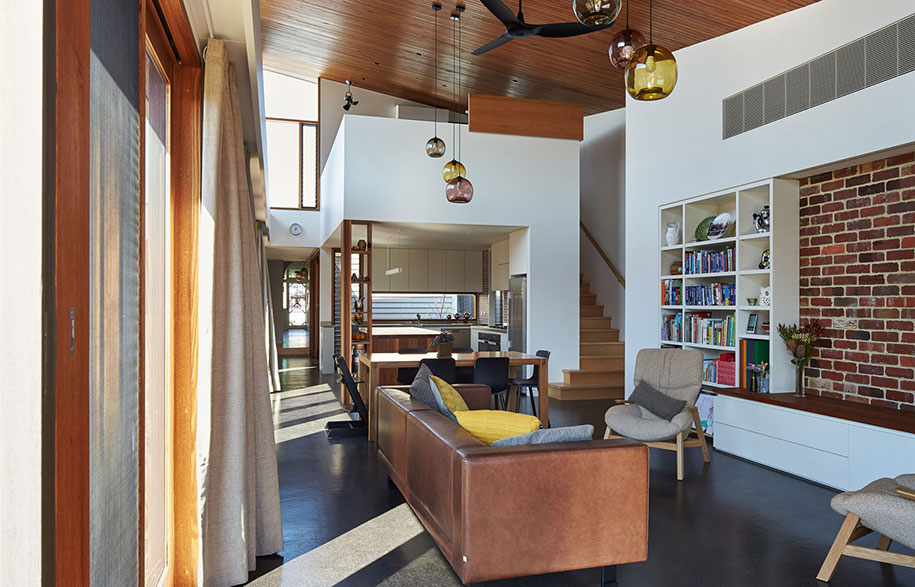 The lounge area, designed with a throwback sunken style to compensate for the low roof, is envisaged as a semi-private reflective space with the glass doors on either end of the hallway acoustically separating the room, while still visually connecting it to the kitchen.
While the large number of garden and outdoor spaces could encourage one to live outdoors, the house has also been designed so as to be able to enjoy the outdoors from the comfort of the inside – with natural light, ventilation and connections to garden and sky designed into the build.
A dramatic roof reaches up to the northeast corner of the space, allowing a mezzanine to be comfortably nestled within the volume of the house, as large northern windows slope back down to the northwest where glazing is less needed. This roof also slopes southward, wrapping down the southern wall and turning away from the concrete carpark and flats of the southern neighbour. The clerestory louvers that capture southerly breezes are the only windows to puncture this Southern wall, preventing views both to and from the neighbour.
Guild Architects
guildarchitects.com.au
Words: Andrew McDonald
Photography: Peter Bennetts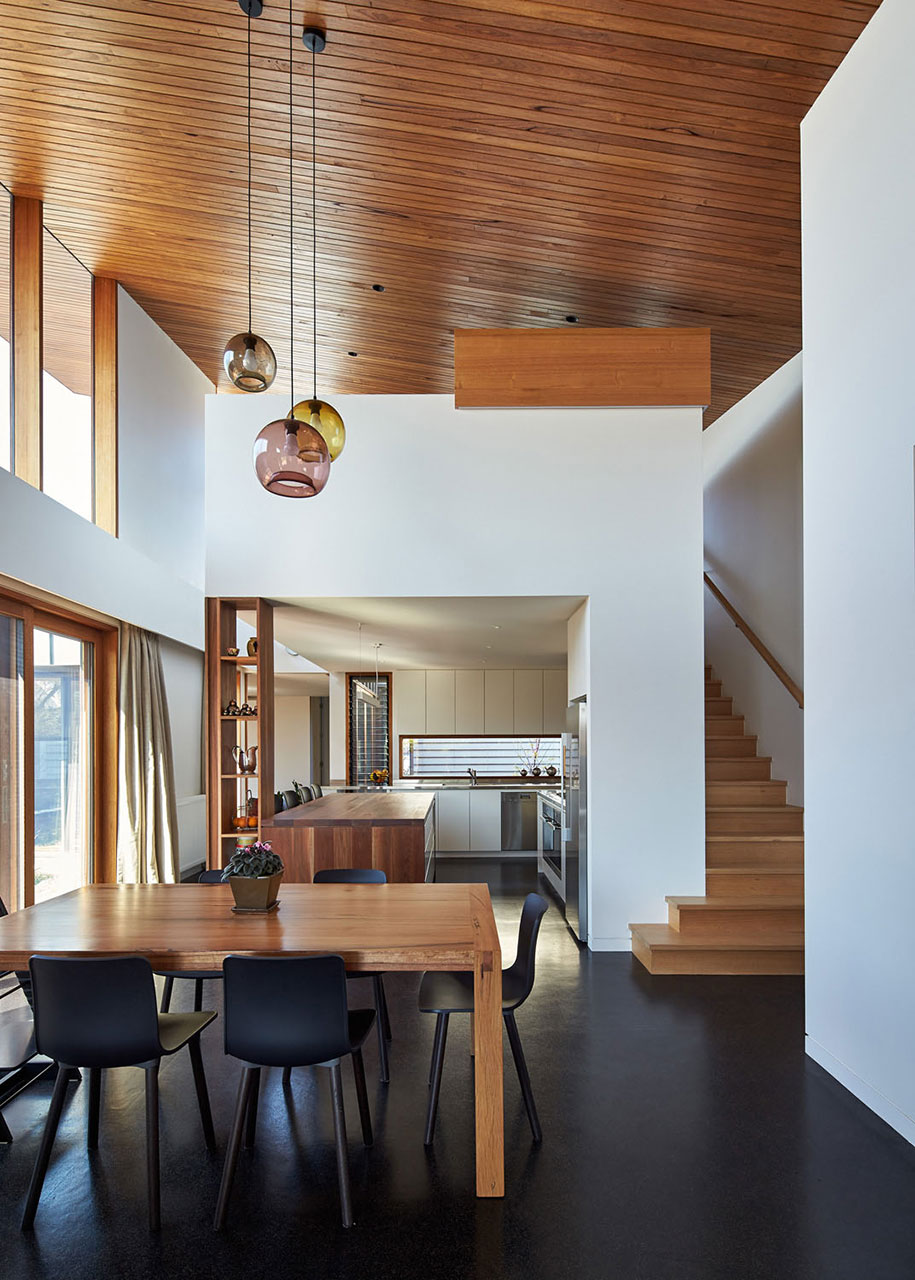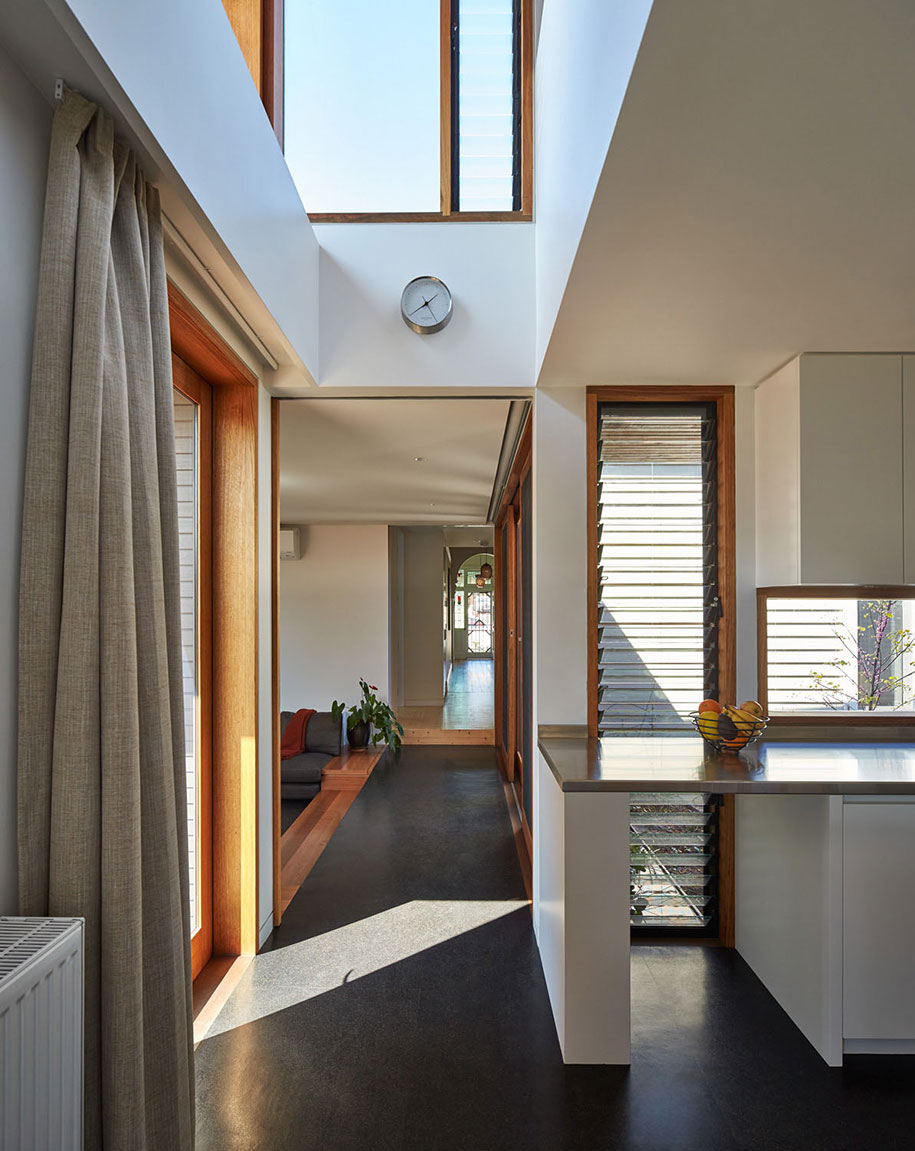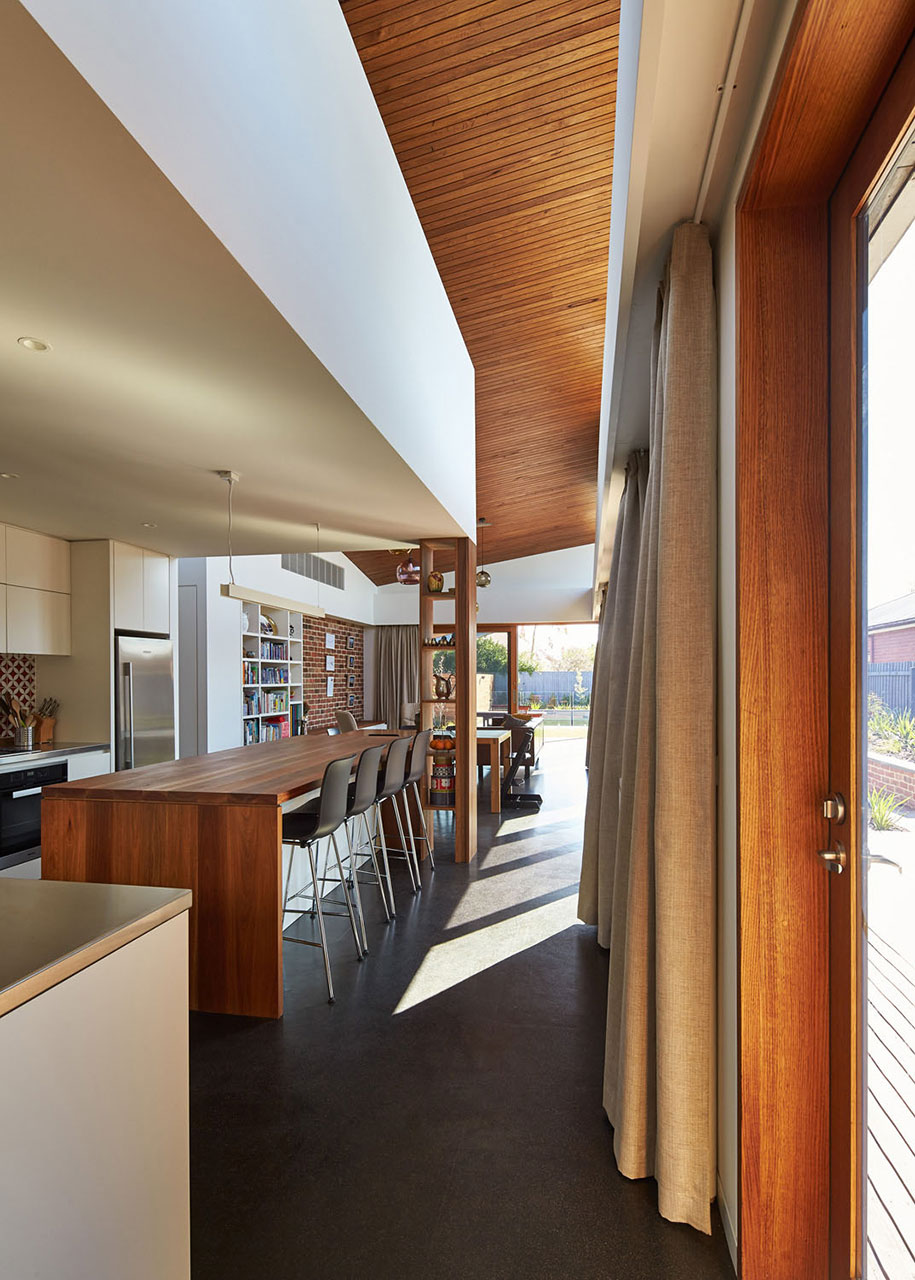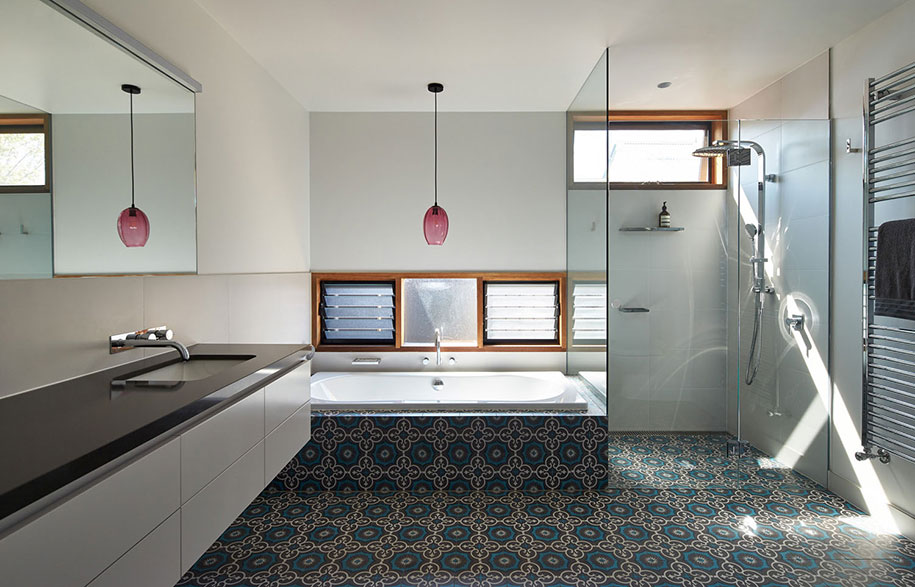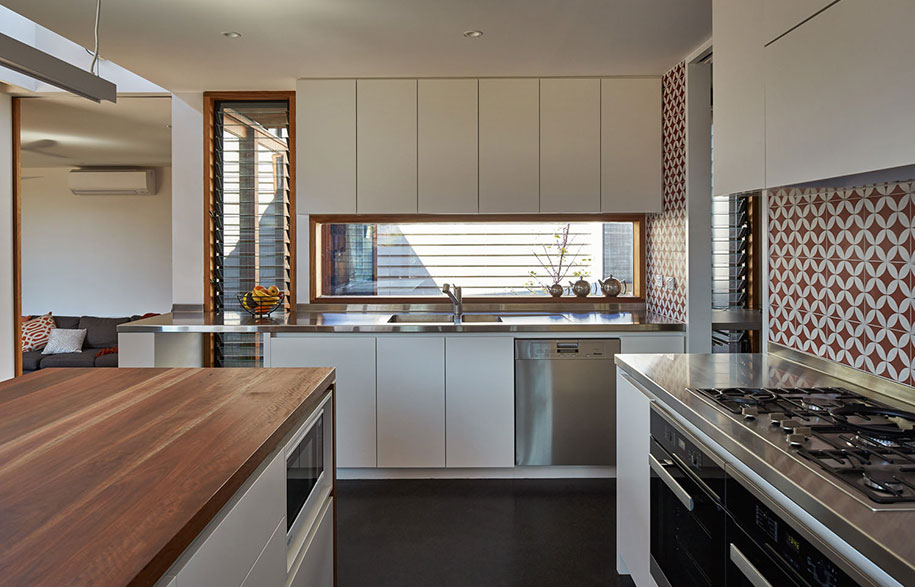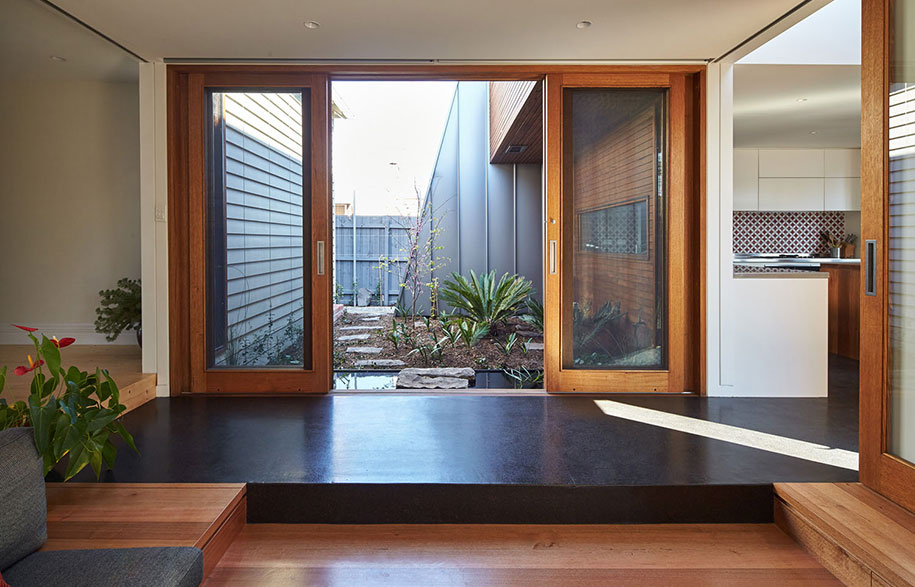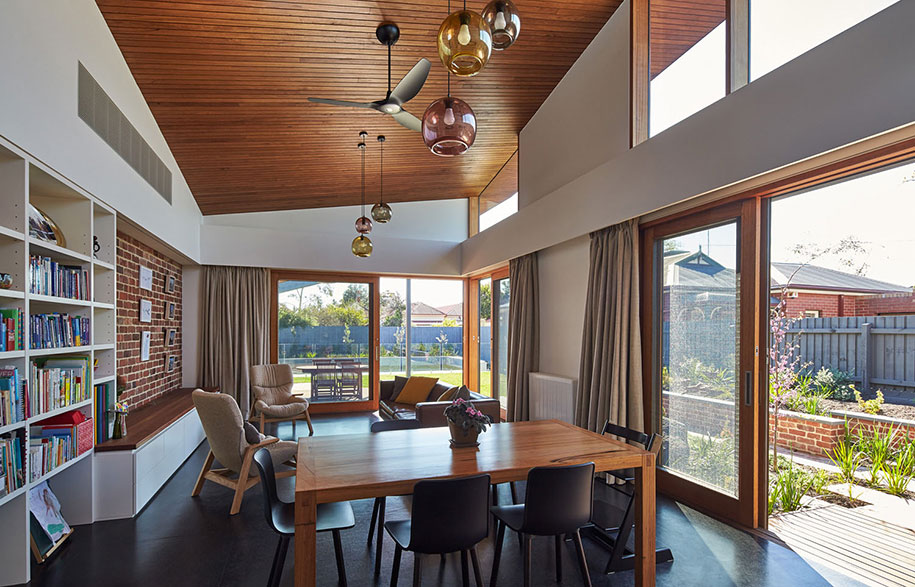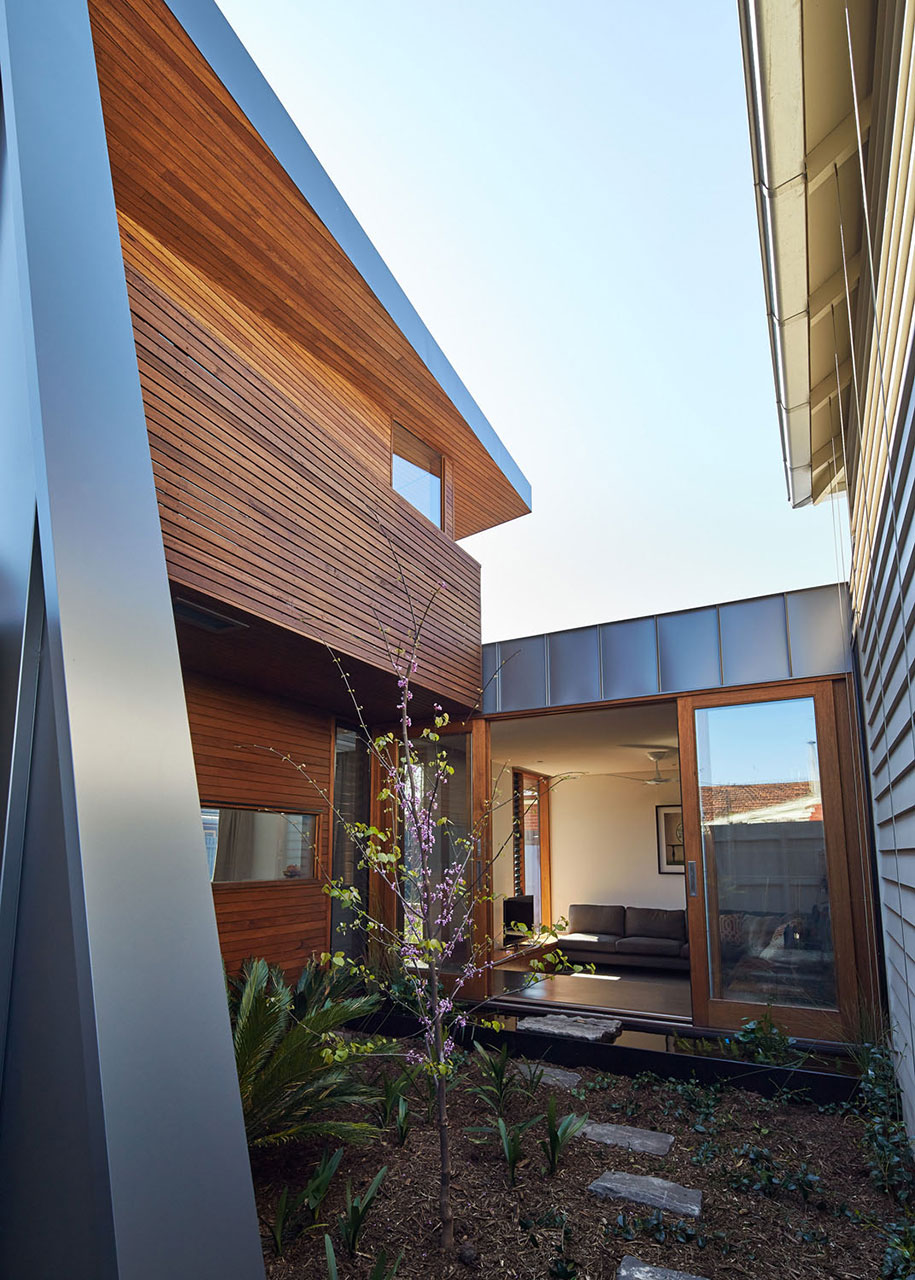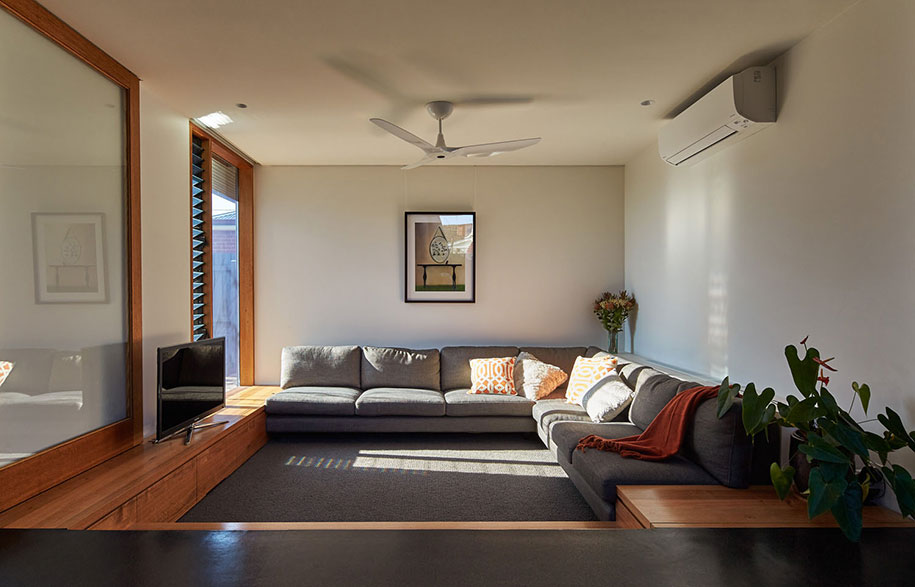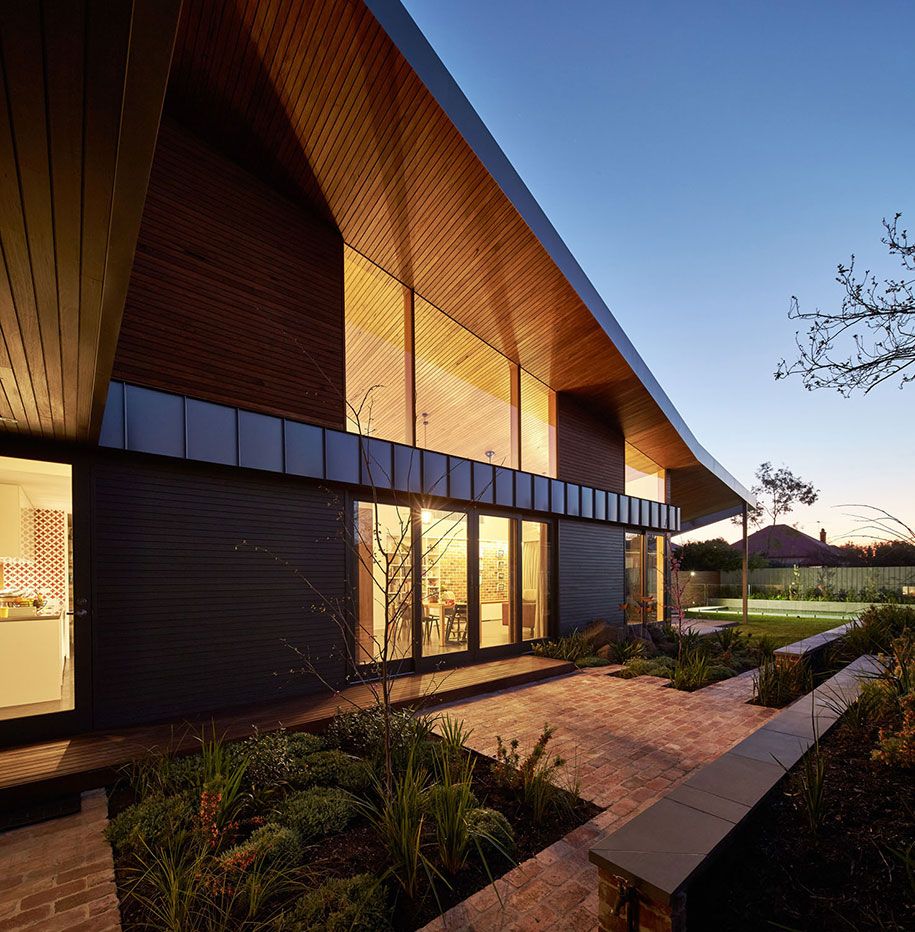 Tags: Home Architecture, House Architecture, Residential Architecture
---