Some projects begin with specific requirements; others might begin with a program; or perhaps, a form. This project, in New Zealand by Pac Studio, began with a colour: yellow.
"When we design, we often try to tone the project to our clients' personality as well as their pragmatic needs and budget," explains the Auckland-based design practice. In this case, the personalities of Pac Studio's clients' – a creative couple with two young children – were best described by three smile-provoking words: fun, warm and friendly.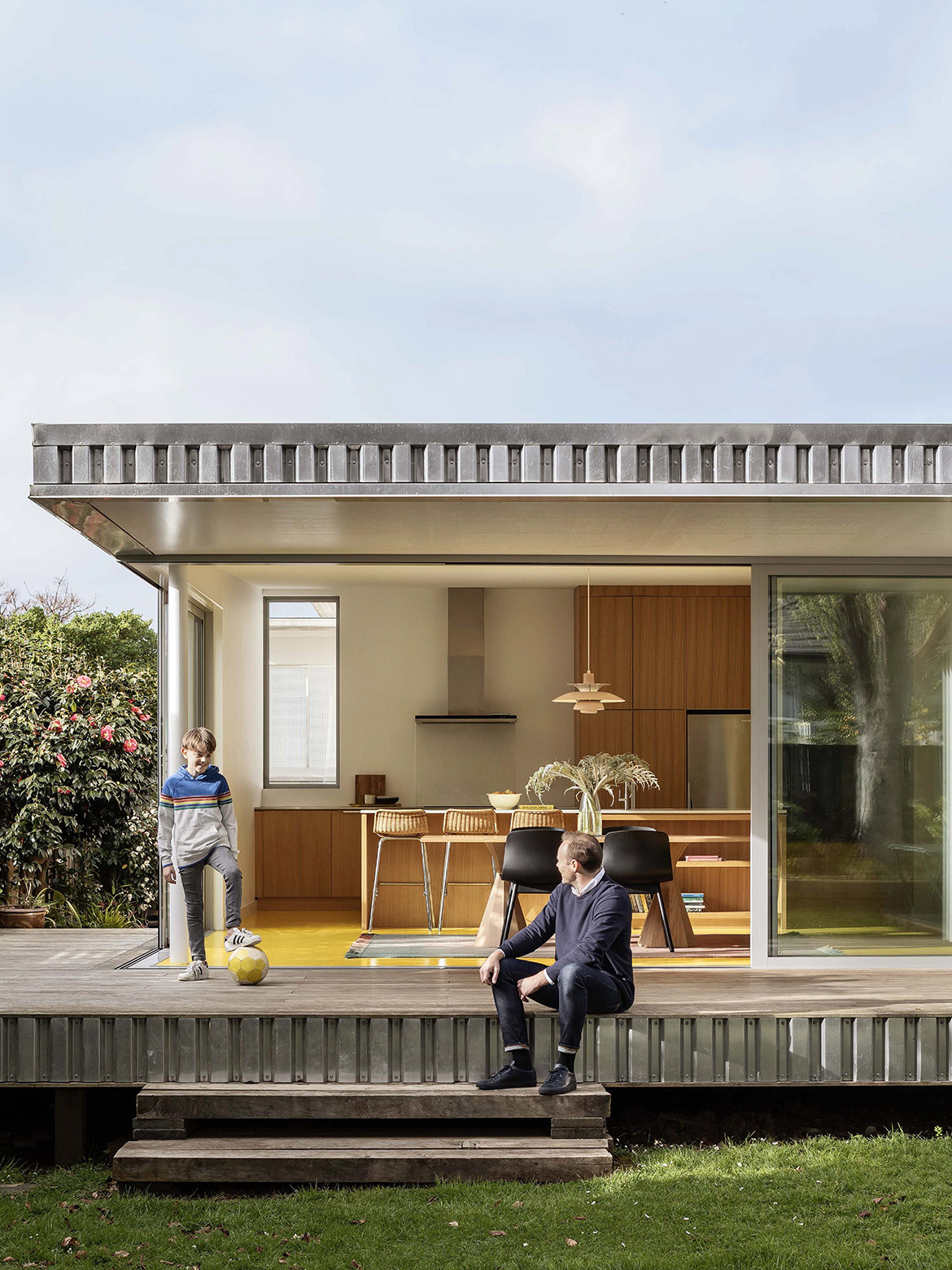 Of course, there was more to the brief for Yolk House than a case of the warm-fuzzies and a penchant for colour. The family's house – a bungalow-style abode – was troubled by poor planning, an unfortunate disconnect from its landscape, and an ill-conceived c.1980s addition that only exacerbated the problem. Pac Studio was tasked to reconfigure the existing house; remove the 1980s homage to bungalow detailing; and expand the house with a contemporary extension, which would capture the western light in a large, open living space.
Pac Studio's response was to create a split-level addition – with a twist – rectifying the plagued planning, and reconnecting the house and garden. The aforementioned twist, in case you were wondering, is realised in the form of strand board flooring, finished in bright yellow, high gloss acrylic. "The yellow floor reflects a warm light throughout the interior, creating the feeling of sunshine even on the dreariest winter day," say the architects, "The result is a home that perpetually feels fun, warm and friendly."
The clients had chosen Pac Studio, having seen the studio's previous renovation work. Though, these days, the multi-disciplinary design practice's body of work is more diverse, in its early days, Pac Studio worked on many renovation projects and still has a soft spot for rejuvenating older buildings. "Renovations allow you as a designer to riff of the existing bones and playfully reinterpret the crafted nature of old homes."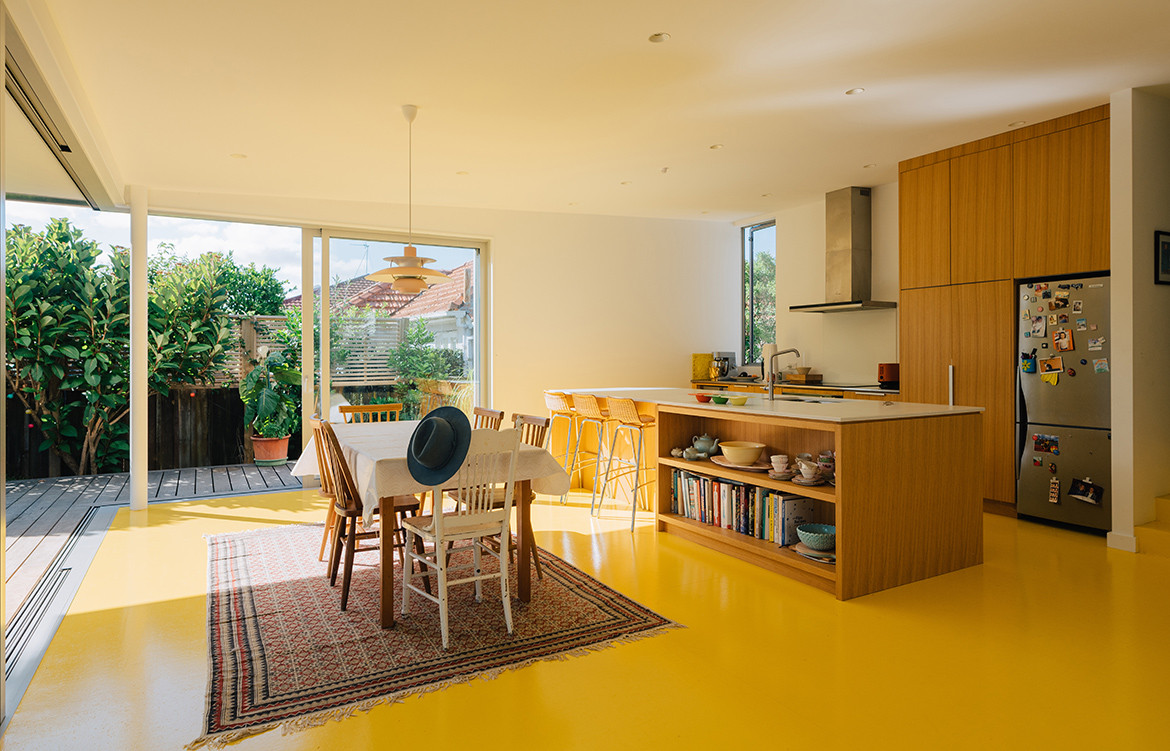 The clients shared Pac Studio's design sensibilities and, from the outset, wanted the project to have a sense of playfulness and quirk. The material palette used for Yolk House came from a desire to create unusual experiences with cost-effective materials. Mill-finished aluminium cladding was chosen for the exterior as it allowed for fast and efficient construction but also, says Pac Studio, "because it created soft reflections of the garden and the ever-changing sky in its surface."
With its unpretentious materiality, iridescent exterior and gleaming yellow floor, Yolk House is as quintessentially Kiwi as architecture can get.
Pac Studio
pacstudio.nz
Photography by David St George and David Straight
We think you might also like Sustainable House by Gardiner Architects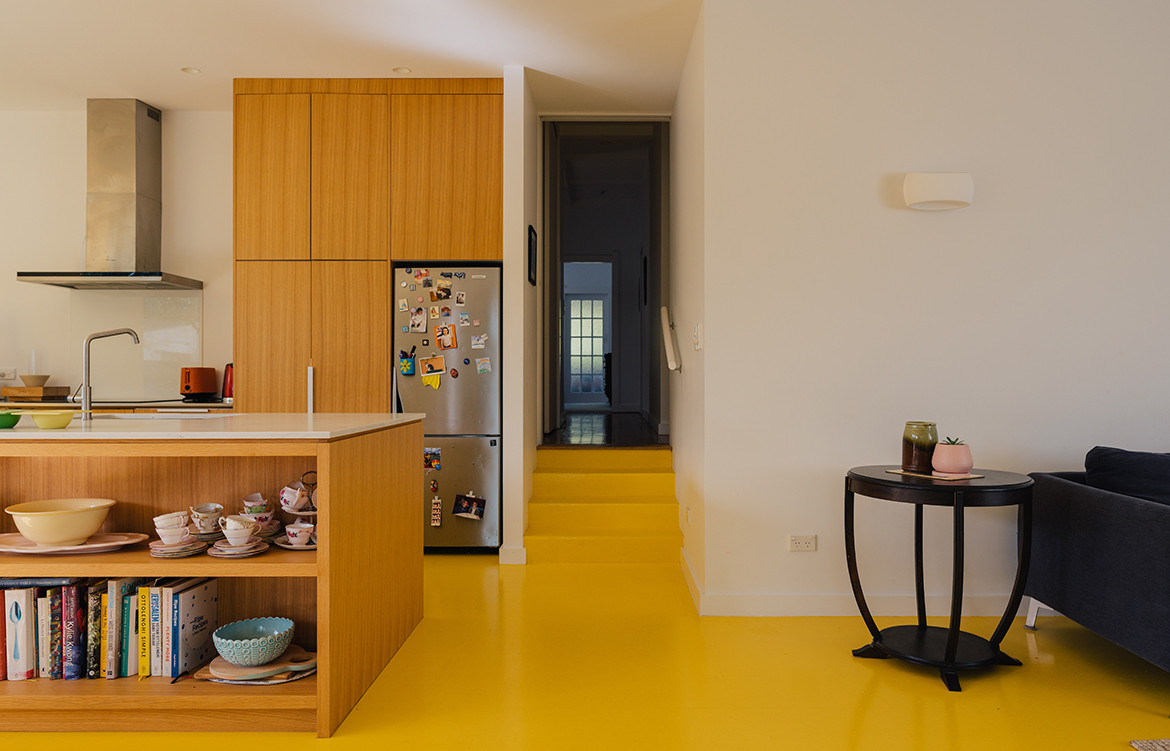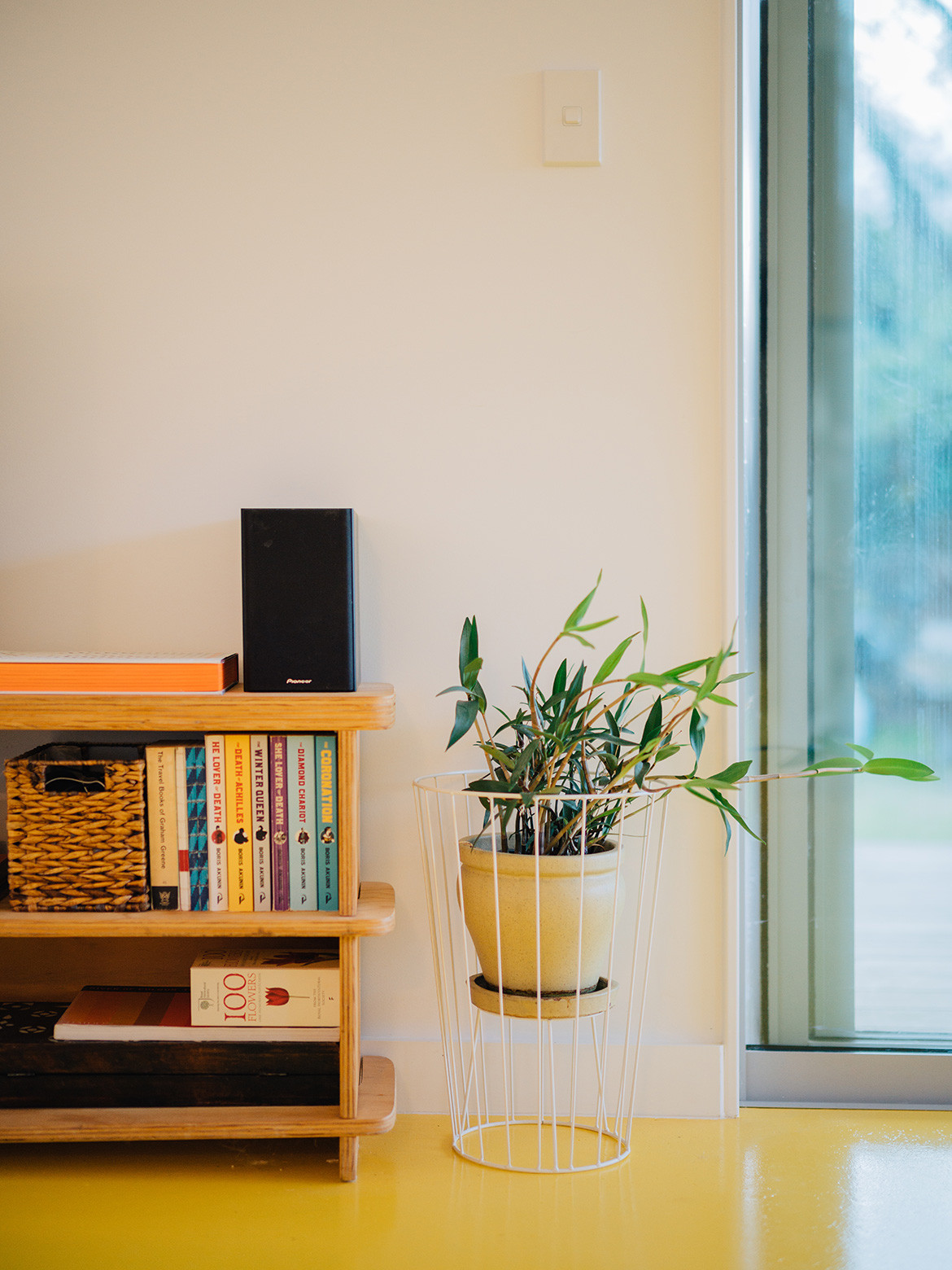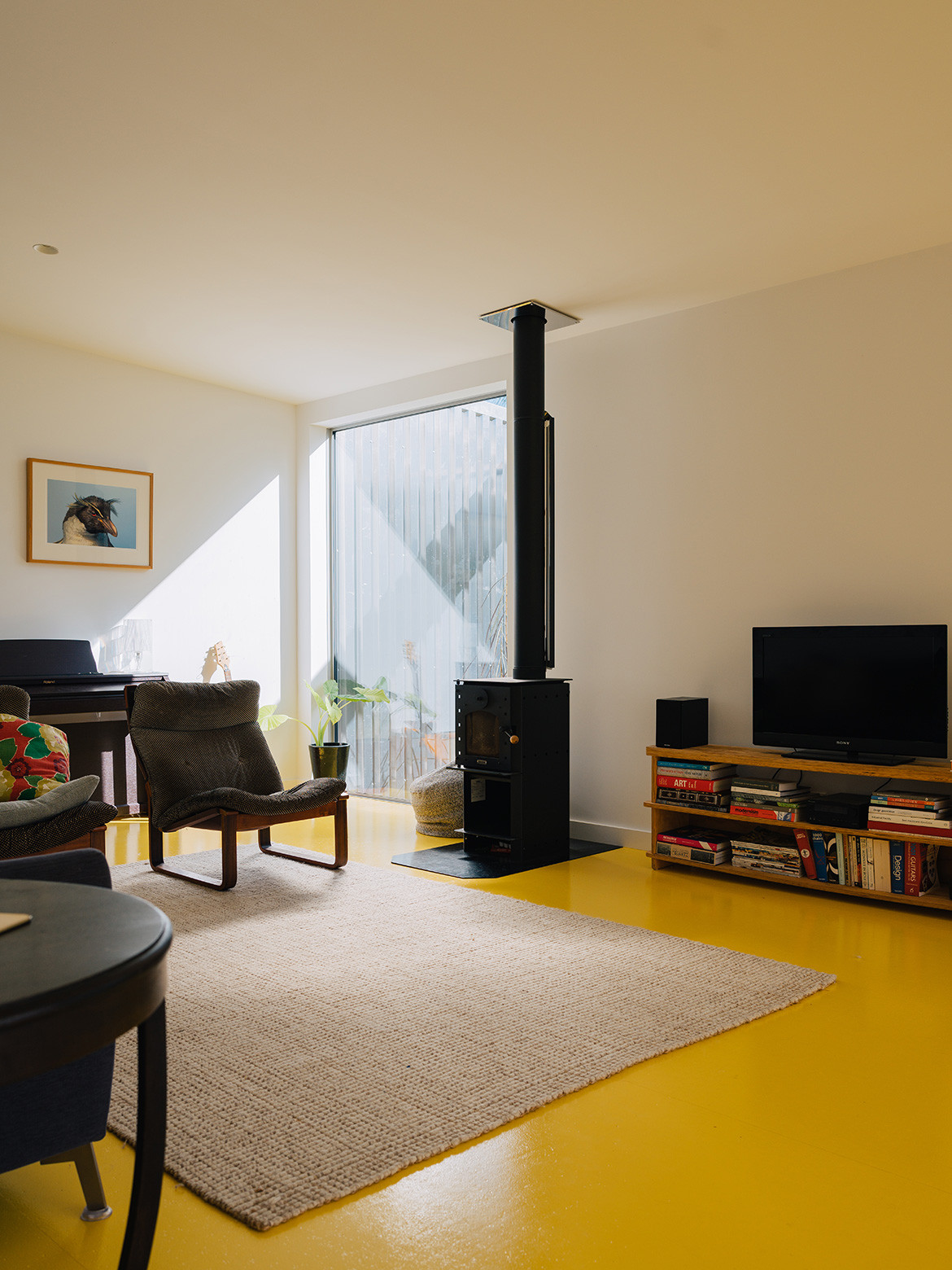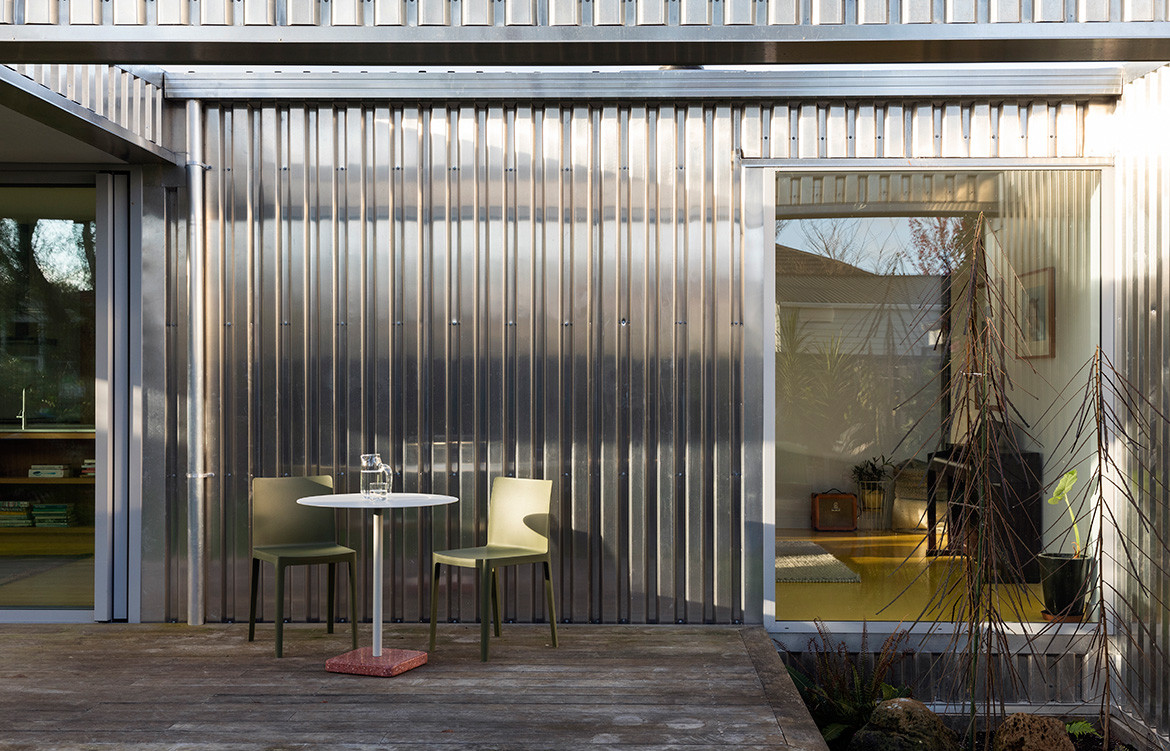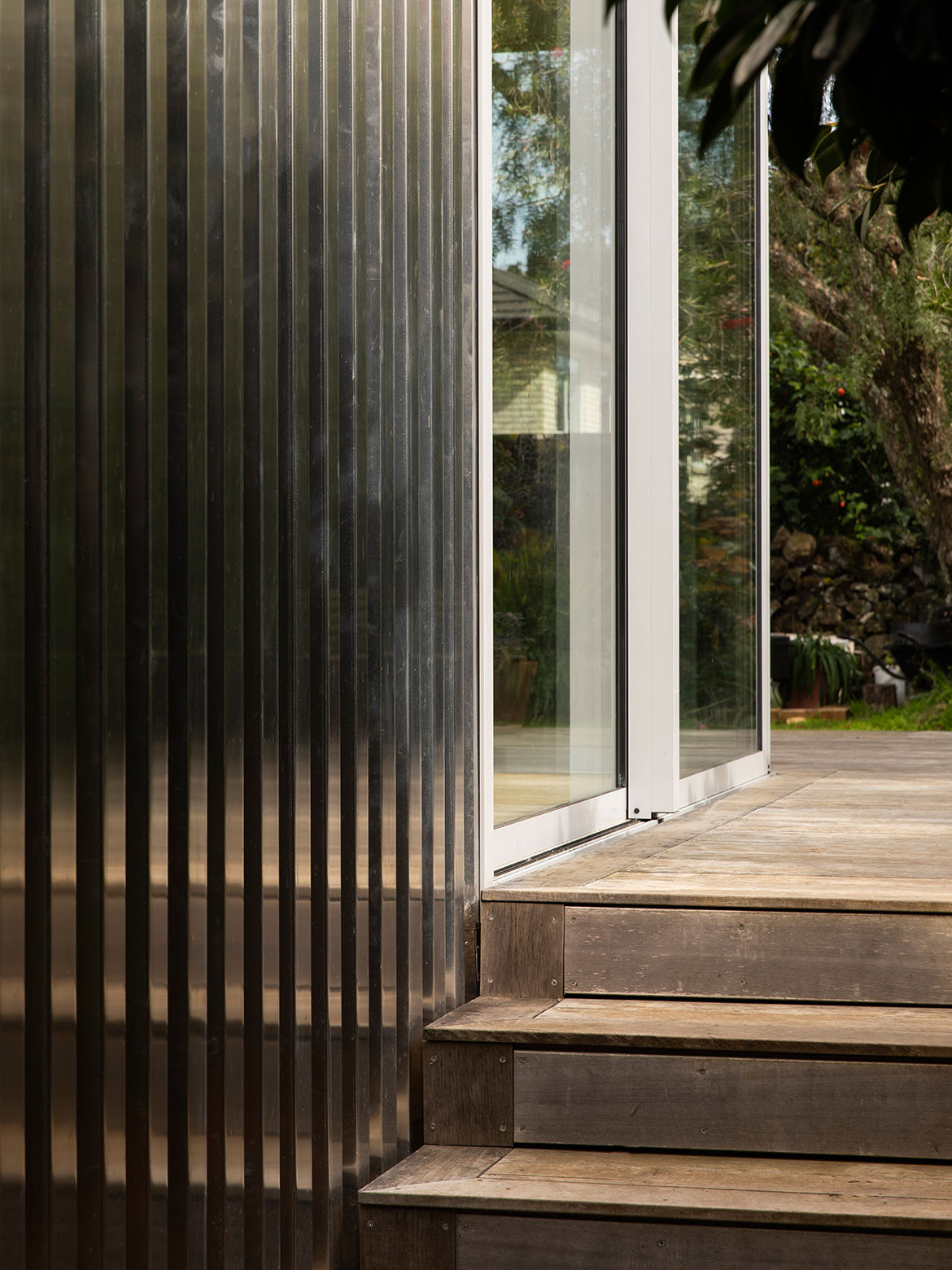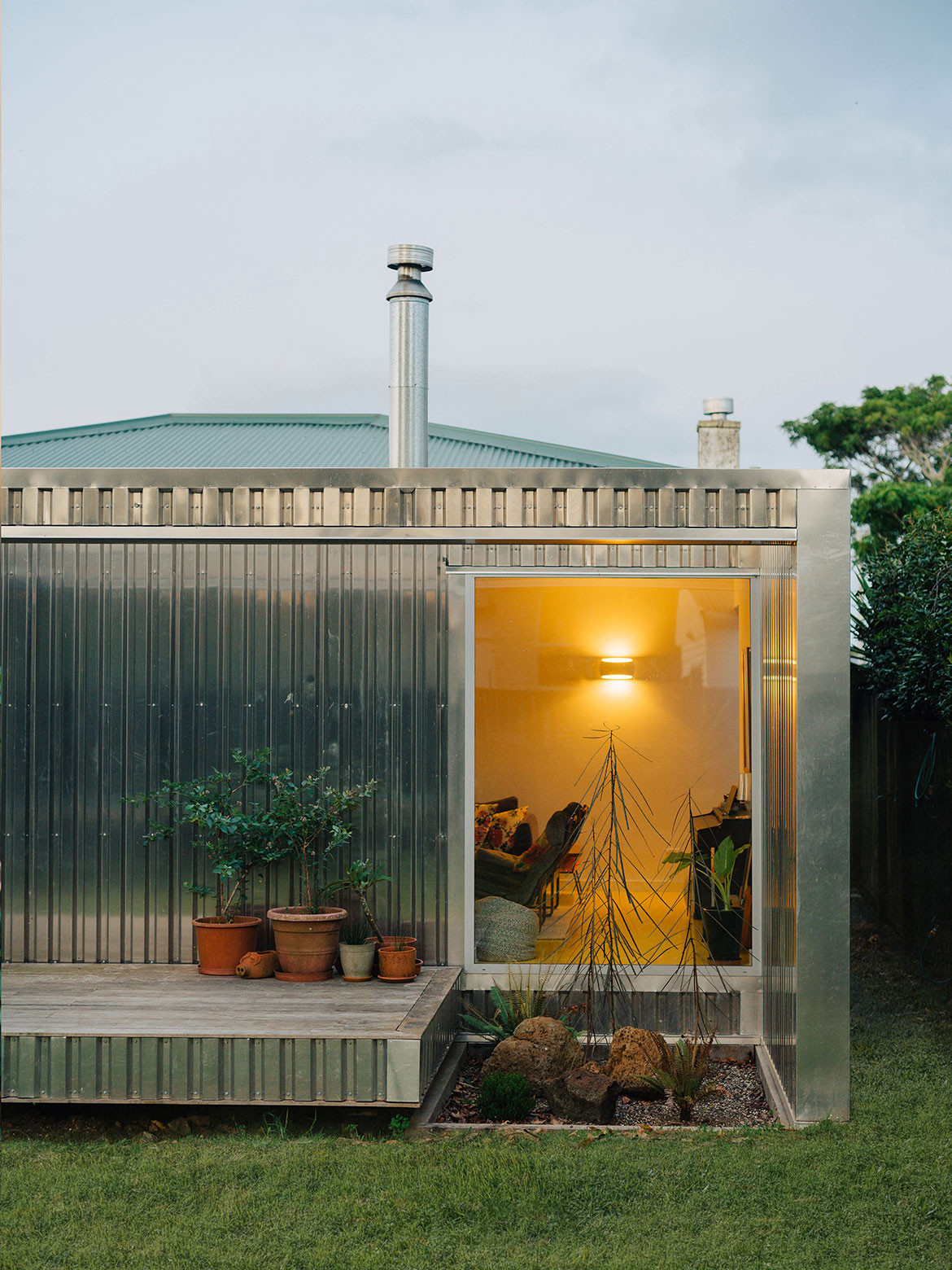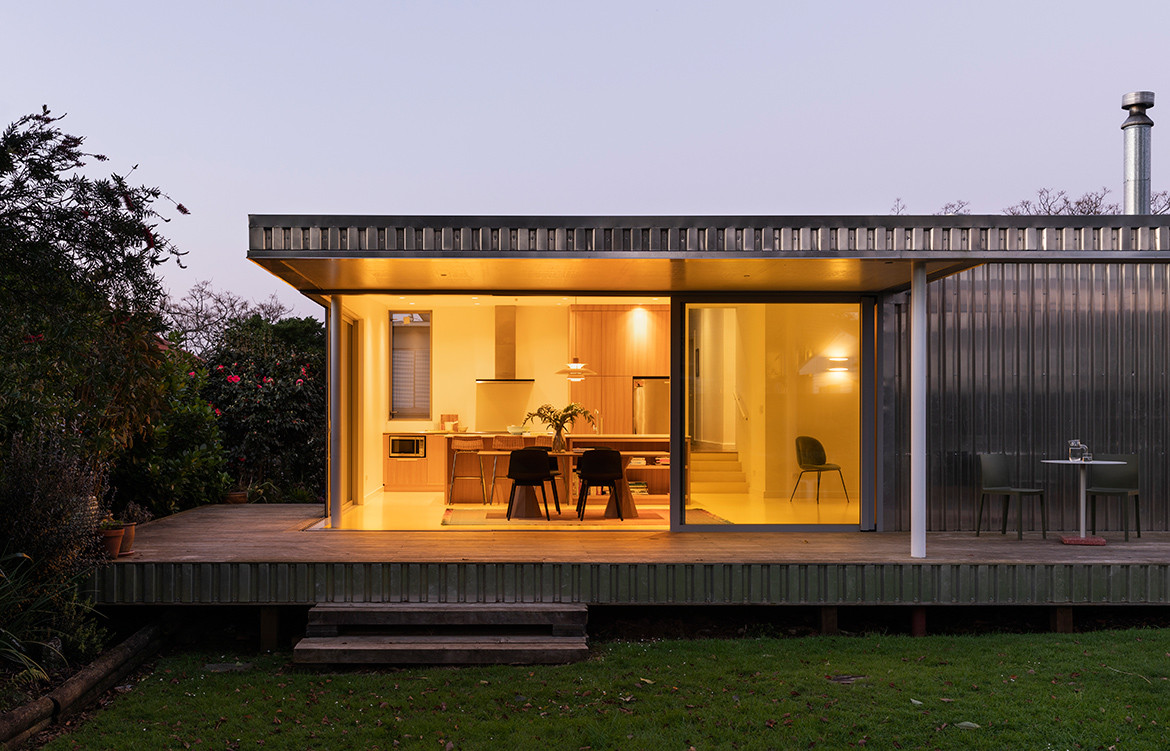 Tags: Alts & Ads, David St George, David Straight, Dulux, Family Residence, New Zealand Architecture, Pac Studio, renovation, Vicki Wilson
---