Each of these 20th century female designers forged a path in architecture and interior design to lead an example for future generations of designers. Most importantly, they each experimented and created timeless design that is as desirable today as when it was first released.
Nanna Ditzel's Ring armchair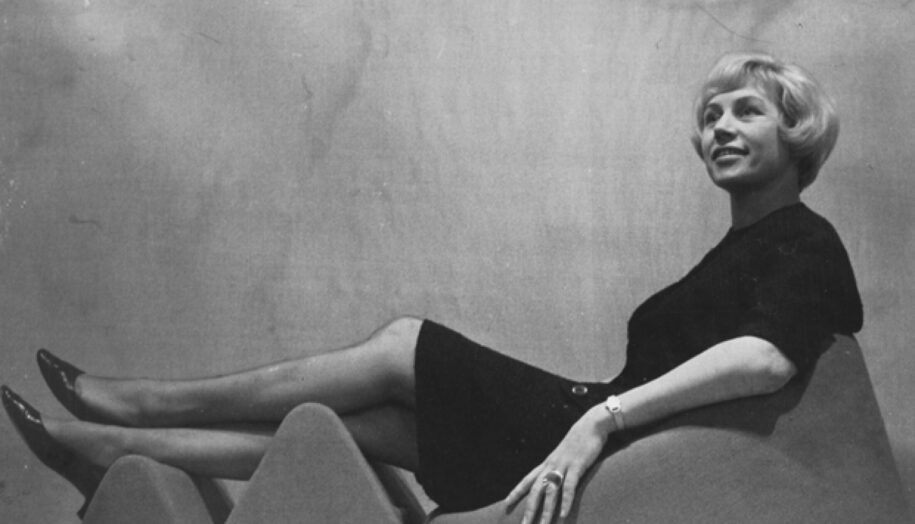 Nanna Ditzel (1923–2005) was a Danish furniture and industrial designer, known for her innovative and influential contributions to modern design. Ditzel's work experimented with materials, shapes, and production techniques, often incorporating organic forms and playful elements into her designs.
Famed for her fearless incorporation of vibrant colours (she even designed textiles for Kvadrat) and her wholehearted embrace of the inherent excellence of natural materials, Ditzel exhibited unwavering courage in both her creative endeavours and dedication to her artistry. Her design journey spans the realms of jewellery, textiles, and furniture. Across her illustrious six-decade career, Ditzel indelibly carved her place as one of the most discernible luminaries of Danish design.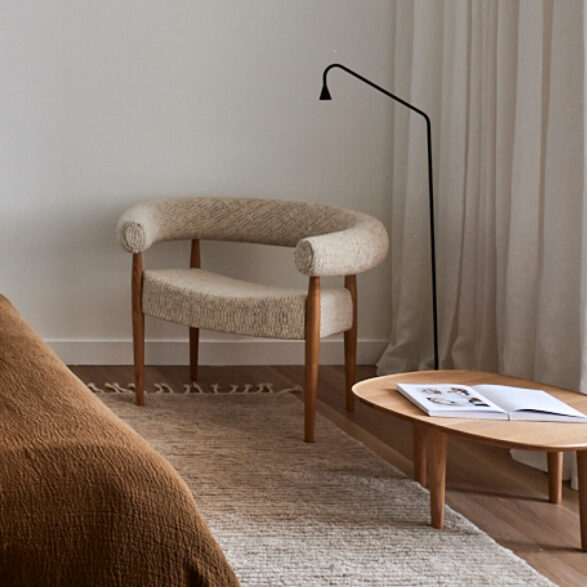 The Ring armchair is one of many standouts and was designed in 1958. The most prominent feature being a ring-shaped backrest that curves around to form the armrests. Refined and elegant, it remains a stunning piece of understated design.
Editor's Note: you can see a special exhibition of Nanna Ditzel and her design legacy at Great Dane as part of Saturday Indesign on 2 September 2023. More info and registration here.
Florence Knoll's Table desk
Florence Knoll (1917-2019) was the ultimate early slashie – architect, interior designer, furniture designer and business owner. Together with her husband Hans, they revolutionised the furniture industry and modernised office spaces forever through their furniture brand Knoll.
Characterised by an inherent modernist sensibility, her design philosophy embraced sleek contours and precise geometries, softened by the inclusion of textural elements, organic forms, and a vibrant colour palette. In a modest manner, Knoll expressed that her furniture designs were simply "filler" pieces in the wider Knoll collection. However, after 65 years, her furniture has transcended mere utility. Her meticulous focus on minutiae, her innate sense of balance, and her mastery of the contemporary aesthetic have collectively given rise to a collection of furnishings that now stand as revered icons of the modern age.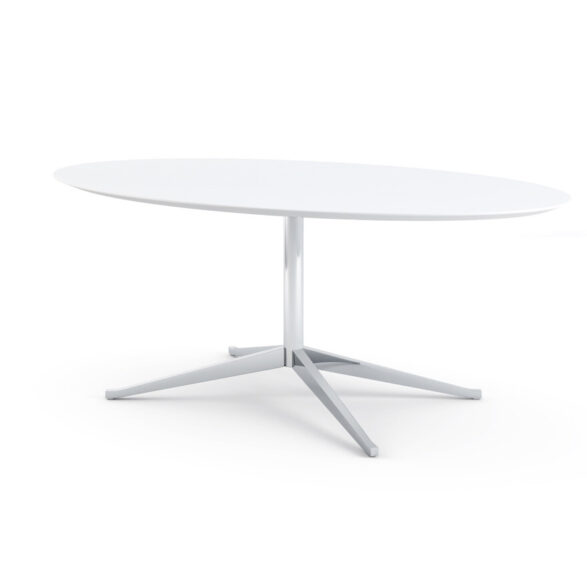 The Florence Knoll Table collection, designed in 1961, is a stunning example of simplicity executed with perfection. It's defined by a central chrome leg that splays out, with a combination of either round or rectangular tops, it epitomises interchangeable and customisable design.
Eileen Gray's Adjustable Table E 1027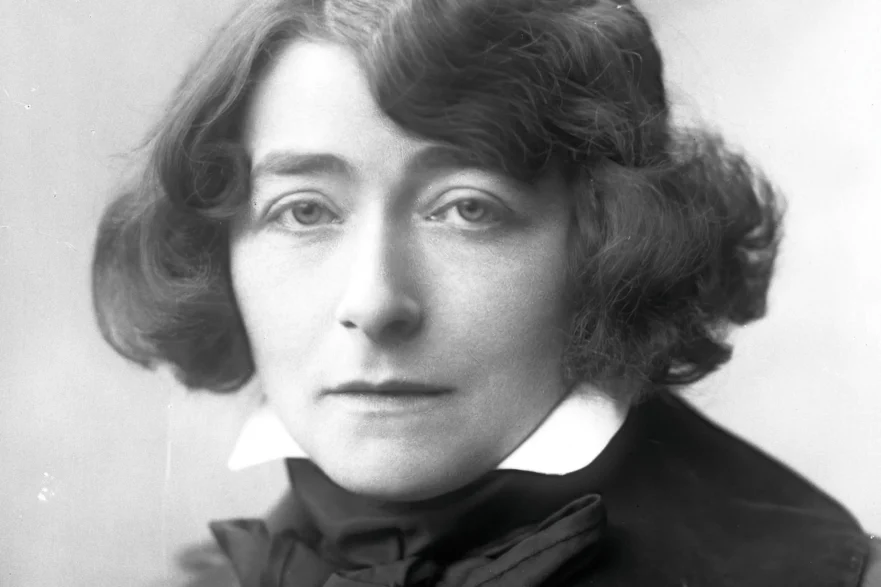 Eileen Gray (1878-1976) came from an aristocratic Irish-Scottish family, which afforded her the ability to undertake educational pursuits in architecture and design in London and Paris. She initially garnered recognition for her prowess in crafting lacquered walls and ornamental panels before making daring explorations in furniture and architecture. Her influential principles in design and architecture have left an undeniable imprint on our perceptions of living spaces, solidifying her work as a paragon of Modernism.
The Adjustable Table E 1027, designed in 1927, is a true classic. Its smart proportions and distinct form have established it as one of the most renowned design icons of the 20th century (and widely copied). Named after the house E 1027 'Maison en bord de mer', which Eileen Gray designed for herself and her partner, Jean Badovici, the naming convention is equally clever: E for Eileen, 10 for Jean (J being the 10th letter), 2 for Badovici, and 7 for Gray. This height-adjustable table holds a significant place in design history as an early exploration in curved, tubular metal. Its cult status was cemented in 1978 when it found a permanent place in the collection of the Museum of Modern Art in New York.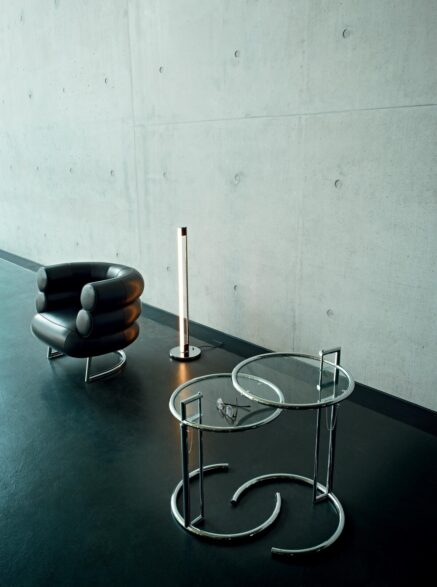 In 2013, a substantial solo exhibition at the Centre Pompidou in Paris paid homage to Gray's lifetime of non-conformist achievement. The subsequent creation of the film Price of Desire and the documentary Gray Matters (both in 2014) continued to amplify the impact of the exhibition. Notably, Gray's crowning architectural achievement, the Maison en Bord de Mer E1027 located on the Côte d'Azur, was reopened to the public in 2015.
Charlotte Perriand's 4 Chaise longue à réglage continue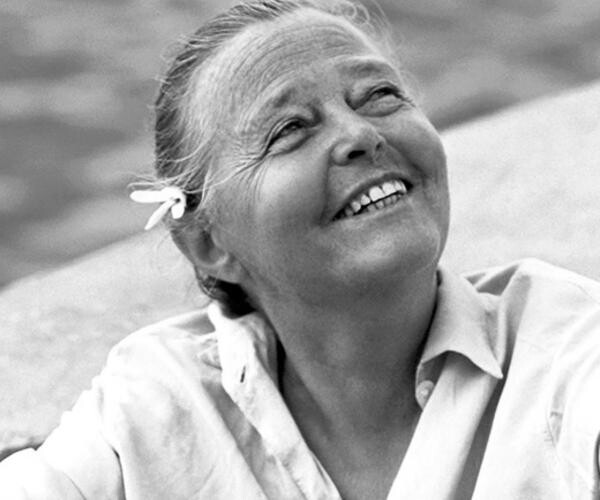 Charlotte Perriand (1903-1999), was a French architect and designer, and dedicated her work to the pursuit of functional living environments, driven by the conviction that superior design contributes to the betterment of society. In a 1981 article, she was quoted as saying, "The extension of the art of dwelling is the art of living — living in harmony with man's deepest drives and with his adopted or fabricated environment." A sentiment that aligns deeply with the values and origins of Habitus.
Perriand had a penchant for immersing herself in a space prior to embarking on the design process. This approach meant she would absorb the essence of a site and appreciate it in its unadulterated form.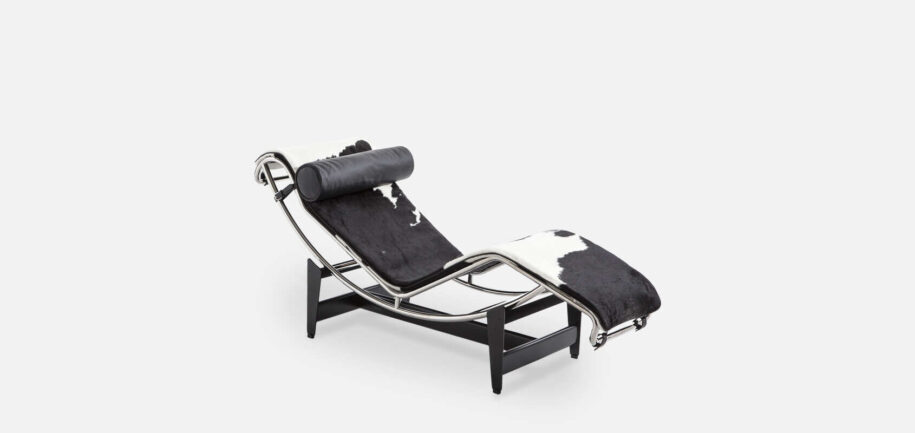 Originating in 1928 and unveiled at the Paris Salon d'Automne in 1929, Perriand's 4 Chaise longue à réglage continu exemplifies the seamless interplay between form and function, achieving equilibrium between design purity and comfort. Emerging from a meticulous study of lounge chairs and the proportions derived from Le Corbusier's Modulor, this chaise longue embodies the very essence of comfort through its seat's contours, thoughtfully moulded to mirror the natural curves of the human body.
Cini Boeri's fluffy Botolo armchair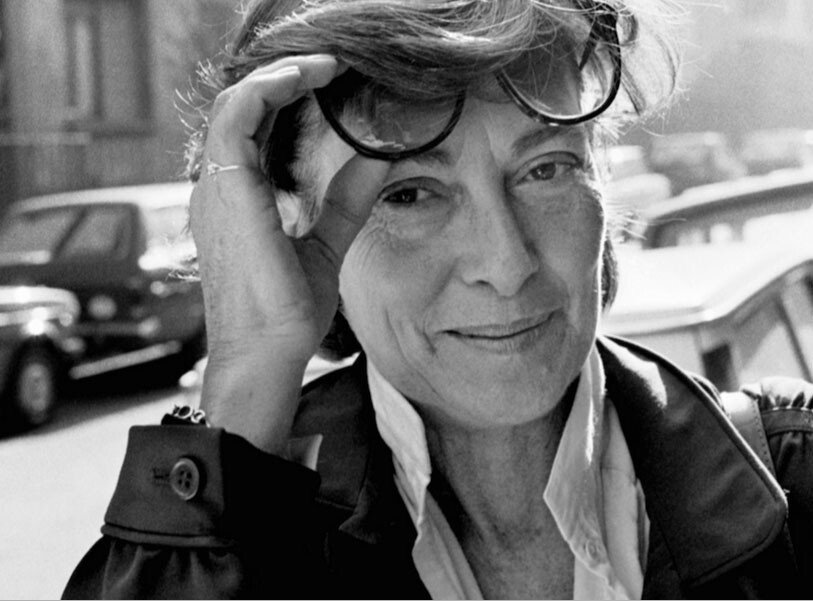 Milanese architect and designer Cini Boeri (1924-2020) was a leading light as a 20th-century female designer. One of only three female architects when she graduated from the prestigious Politecnico di Milano in 1951, she went on to work with some of the biggest names in Italian furniture and lighting such as Magis, Arflex and Artemide.
Boeri's influence and innovation have had a lasting impact on architecture and design, reaching beyond her lifetime. Many of her modular and functional designs are still in production, showcasing their timeless quality, which underscores her commitment to both functionality and aesthetics.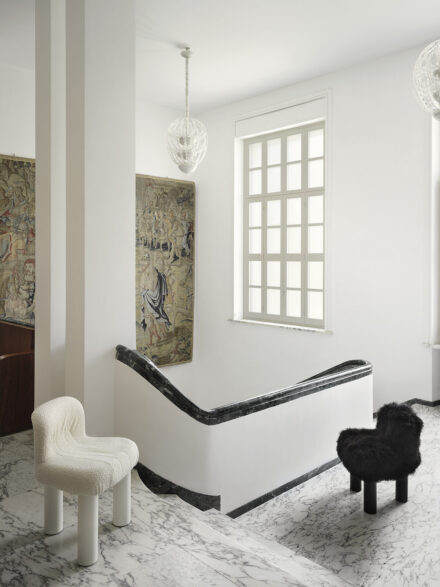 In 1973, Boeri introduced Botolo for Arflex, a design that ushered in a novel concept: adjustable leg height. This innovation allowed for a versatile dining chair in its elevated form or, in tune with the contemporary trend, a ground-level seating style known as "the living at a low level."
Ray Eames (and technically also Charles') Lounge Chair Wood
Ray Eames (1912-1988) was a renowned American designer and artist. Often remembered as part of a husband-and-wife duo (Ray and Charles Eames), Ray was an accomplished abstract painter before she ventured into industrial design with Charles.
Ray Eames possessed an innate understanding of form and colour, serving as the driving force behind the distinct Eames aesthetic. Her sensibilities were the differentiating factor between what was considered "good" or "very good" and what embodied the quintessential "Eames" quality.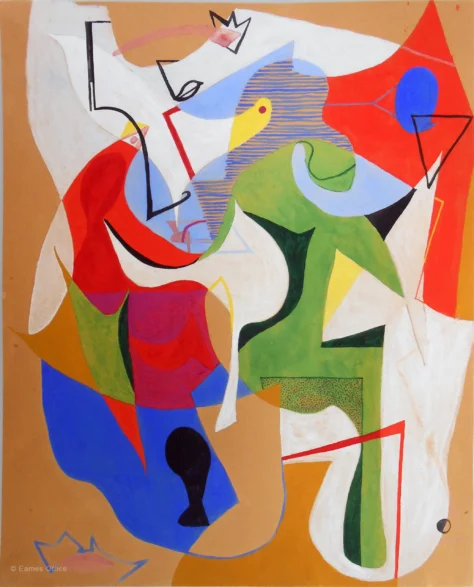 While rightly credited to both of them, the Lounge Chair Wood is an example of the pair's experimentations in moulded plywood – a revolutionary technique, still in use today. Designed for a competition, bringing in techniques they learnt from wartime efforts, the LCW remains an icon of 20th century ingenuity.
Aino Aalto's Bölgeblick glassware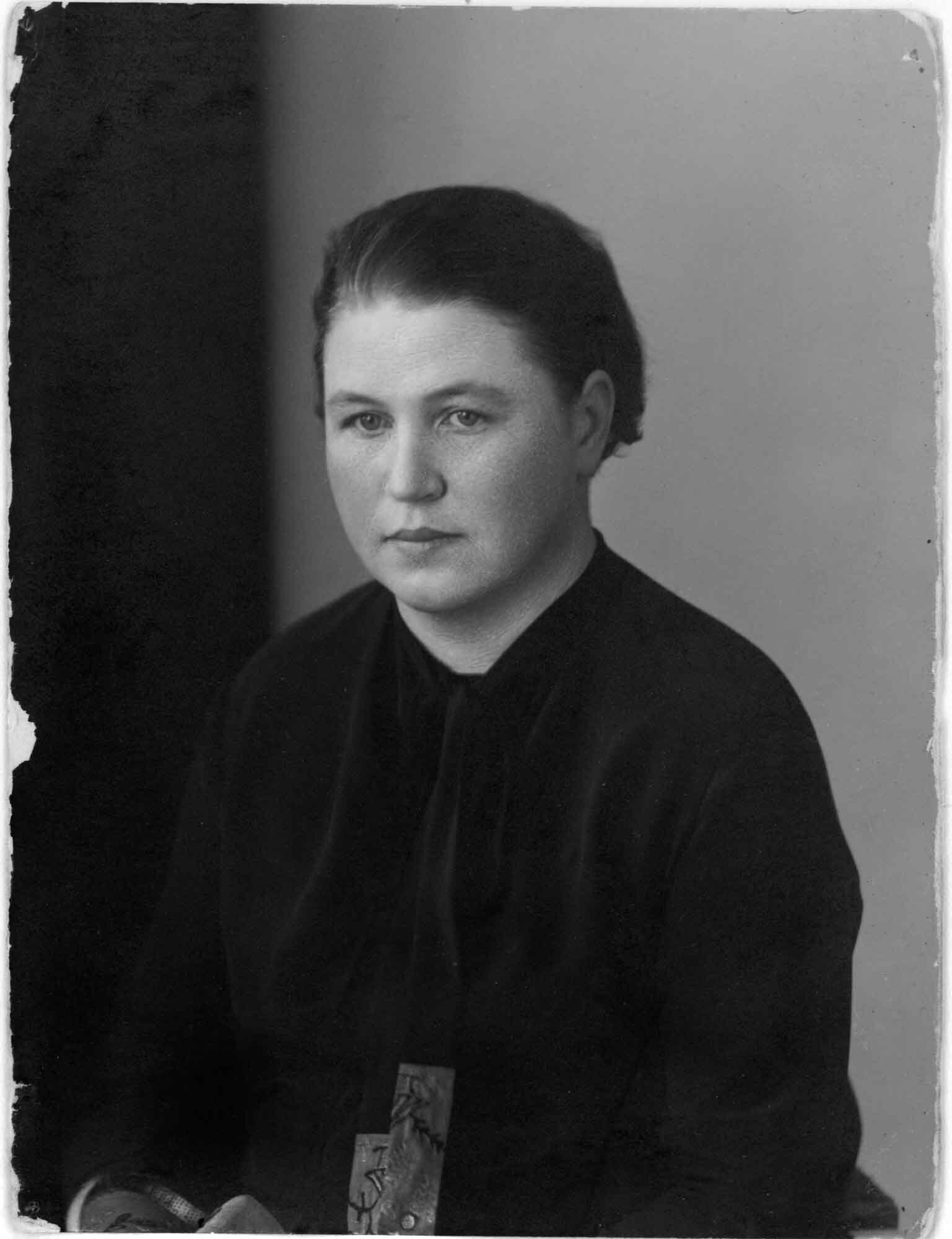 Finnish architect Aino Aalto (1894-1949) co-founded the furniture brand Artek with her husband Alvar, plus Maire Gullichsen and Nils-Gustav Hahlin. Qualified as an architect in 1920, Aino was a seminal 20th century female designer, and it was during her studies that she met her future husband, Alvar Aalto.
Aino deviated from the prevailing modernist ideologies in Europe, focusing on designing homes for comfort rather than adhering to a rigid architectural doctrine. She prioritised the cosy liveability of spaces, using materials and furnishings to create practical warmth, a rarity in 20th-century modernism.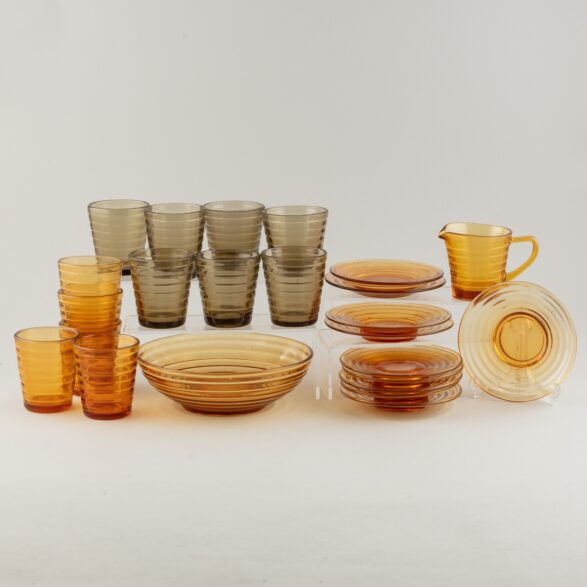 Artek was launched in 1935, specialising in lighting and furniture, all designed by the Aaltos. Aino served as Artek's head designer and later assumed the role of managing director. Her influence shaped Artek's creative and commercial strategies, a legacy that endures to this day. Her expertise and attention to detail are most alive in the Bölgeblick glassware designed for Iitalia, which is still in production today. The simplicity and functionally-led range have been widely copied, but its refinement and space-saving considerations, plus mass-produced affordability, have kept it on the market since 1932.
---