The day I met with architect Adele McNab the overpowering smog of devastating bushfires had swallowed Sydney whole. It was as though all of the behemoth challenges faced by society and our planet today had manifested into an ominous, all-encompassing atmosphere.
For Adele, architecture has never really been about creation or beauty – although these can be considered perks of the job – no, her primary motive has been much more altruistic. Since before she even knew what architecture was, Adele has been acutely aware of its ability to improve lives. This esoteric insight, derived from the revolving door of home renovations that comprised her childhood, is what guided Adele to pursue architecture as a profession.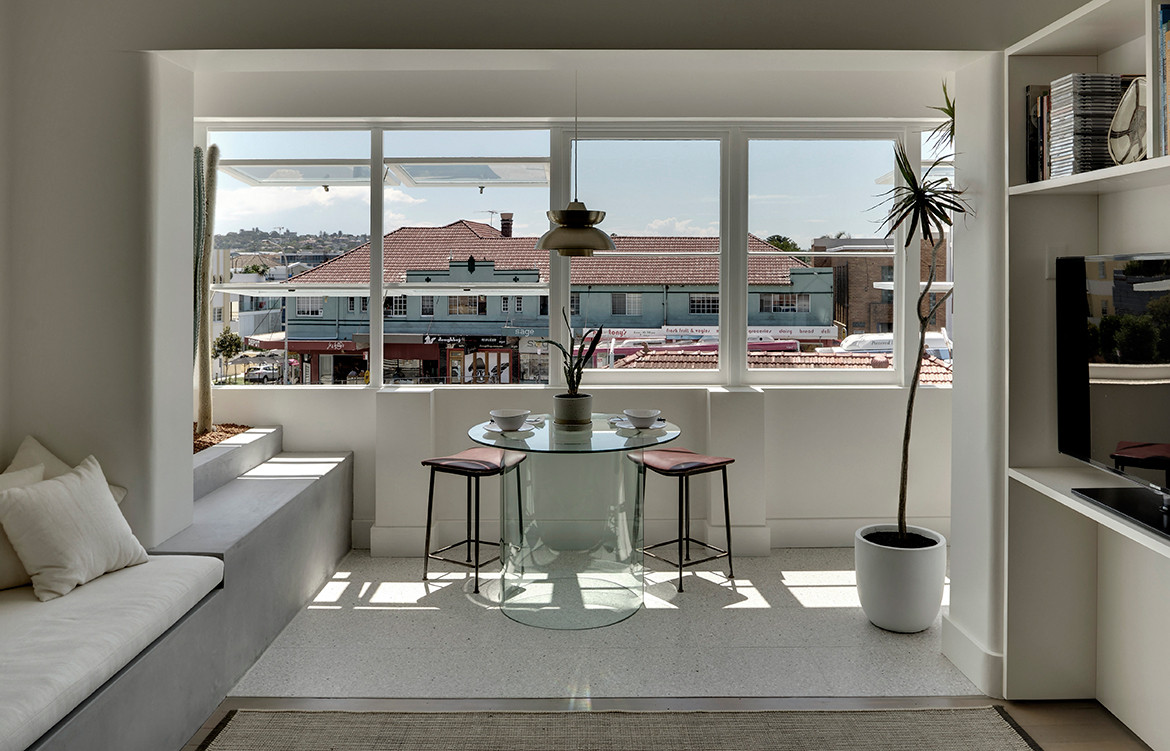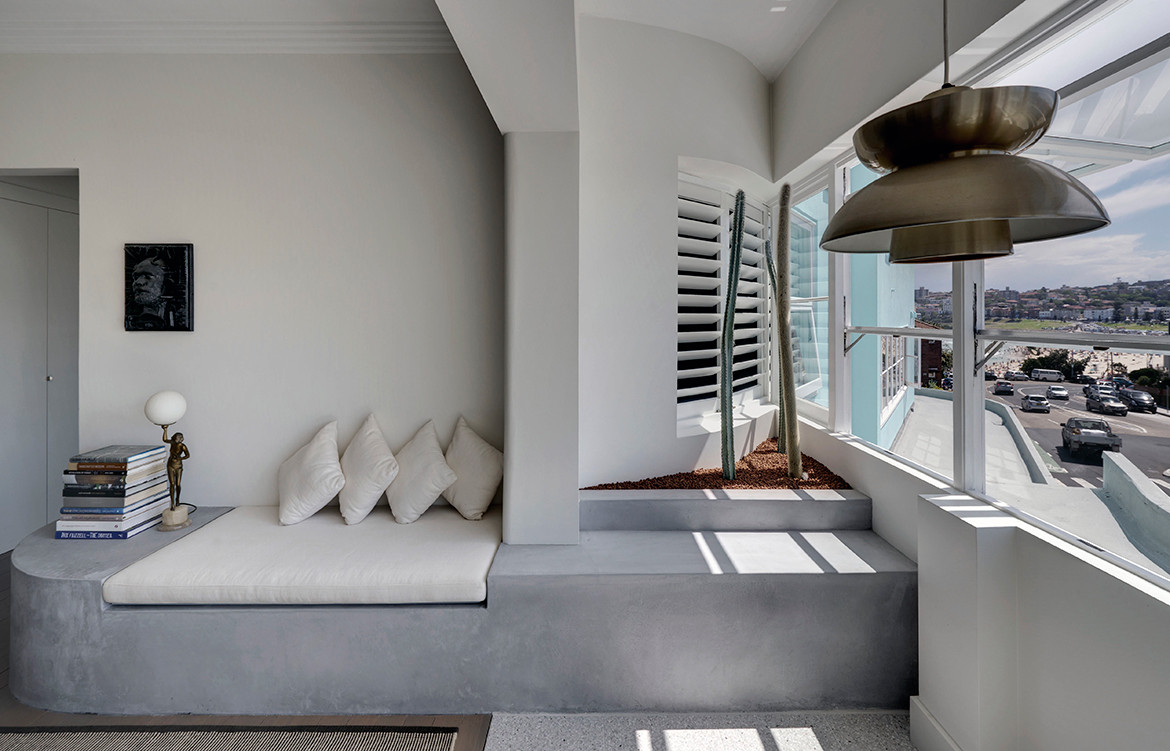 Bay Blue Apartment by Adele McNab. Photography by Michael Nicholson
After graduating from Auckland's Unitec in 2011 the native Kiwi found homegrown graduate architect opportunities to be scarce and left for the greener pastures of Sydney. There, she was plunged straight into the deep end as project architect at Stafford Architecture. During her time at Stafford Architecture, Adele worked on an excess of 30 high-end residential projects including Peninsular House, Dizzy House, and Sail House to name just a few of the completed works. In 2018, a bitter-sweet turn of events saw the passing of her father prompt Adele to embark on her eponymous practice – and she hasn't looked back since.
Since going solo, Adele's portfolio has certainly diversified. The high-brow houses of her days at Stafford are now accompanied by an industrial warehouse transformation, an art-deco apartment block restoration, and the interior re-design of an apartment in Bondi. That's not to mention the yoga studio in Sydney, the bach in Raglan, New Zealand, and the two alts & ads projects currently on her drawing board.
Though in programme and typology not one of these projects is quite like the others, each is grounded in Adele's altruistic ideals of liveability, longevity, and authenticity. "In my own life, I really value honesty and transparency – so I try to embed these things into my work," she explains humbly. Whether it be through exposing the beams and pipes of an industrial warehouse or restoring an iconic art-deco apartment block to its former glory, Adele has a knack for bringing out the best in spaces.
When it comes to her selection criteria for taking on a project, Adele's sole specification is that "the clients have their heart in the project." Her belief is that, with an emotionally invested client and a collaborative project team on board, architecture can achieve anything – from increasing the efficiency of everyday lives to improving the health and wellbeing of residents and users; from making living in our cities more affordable to making our built environment more sustainable.
Adele McNab
adelemcnab.com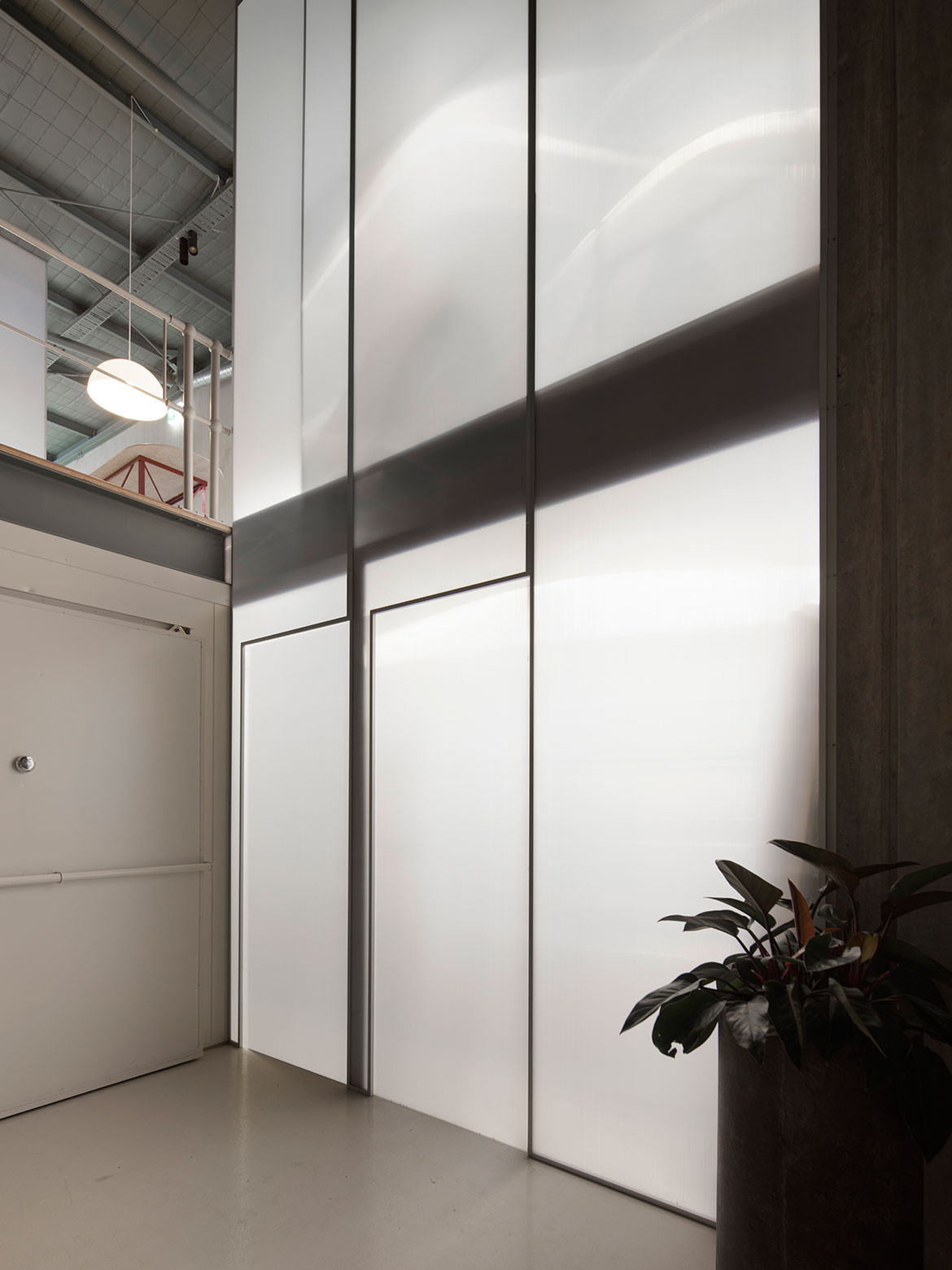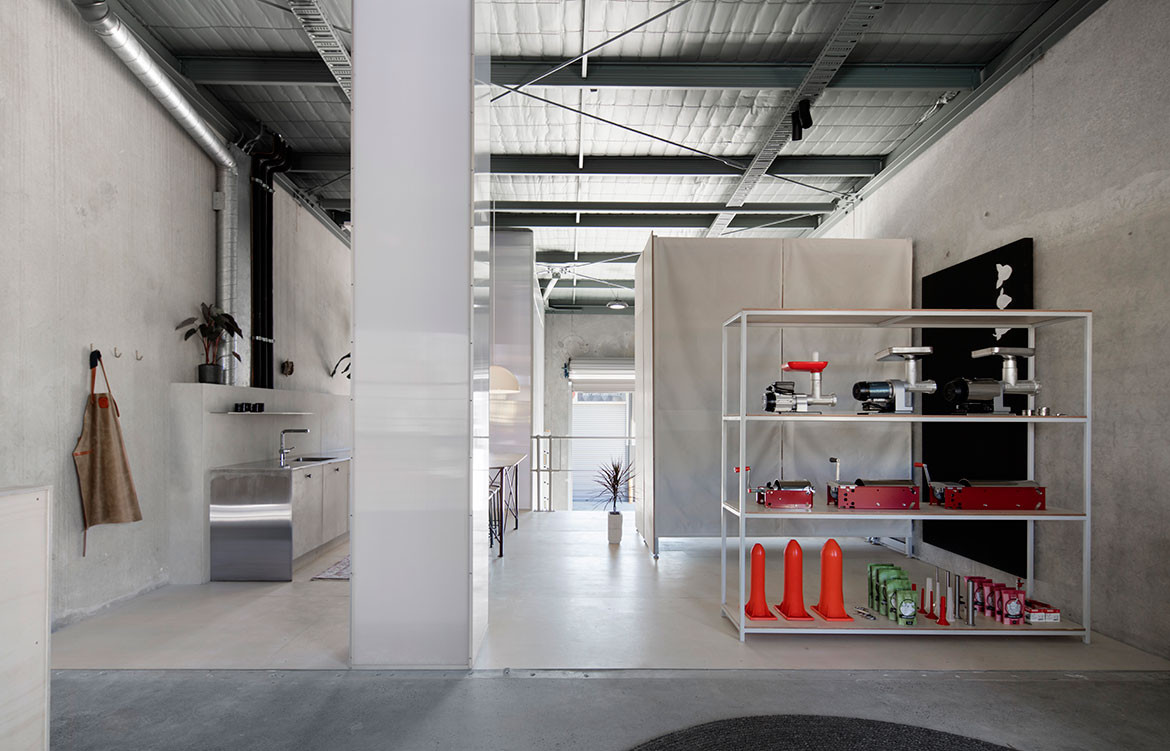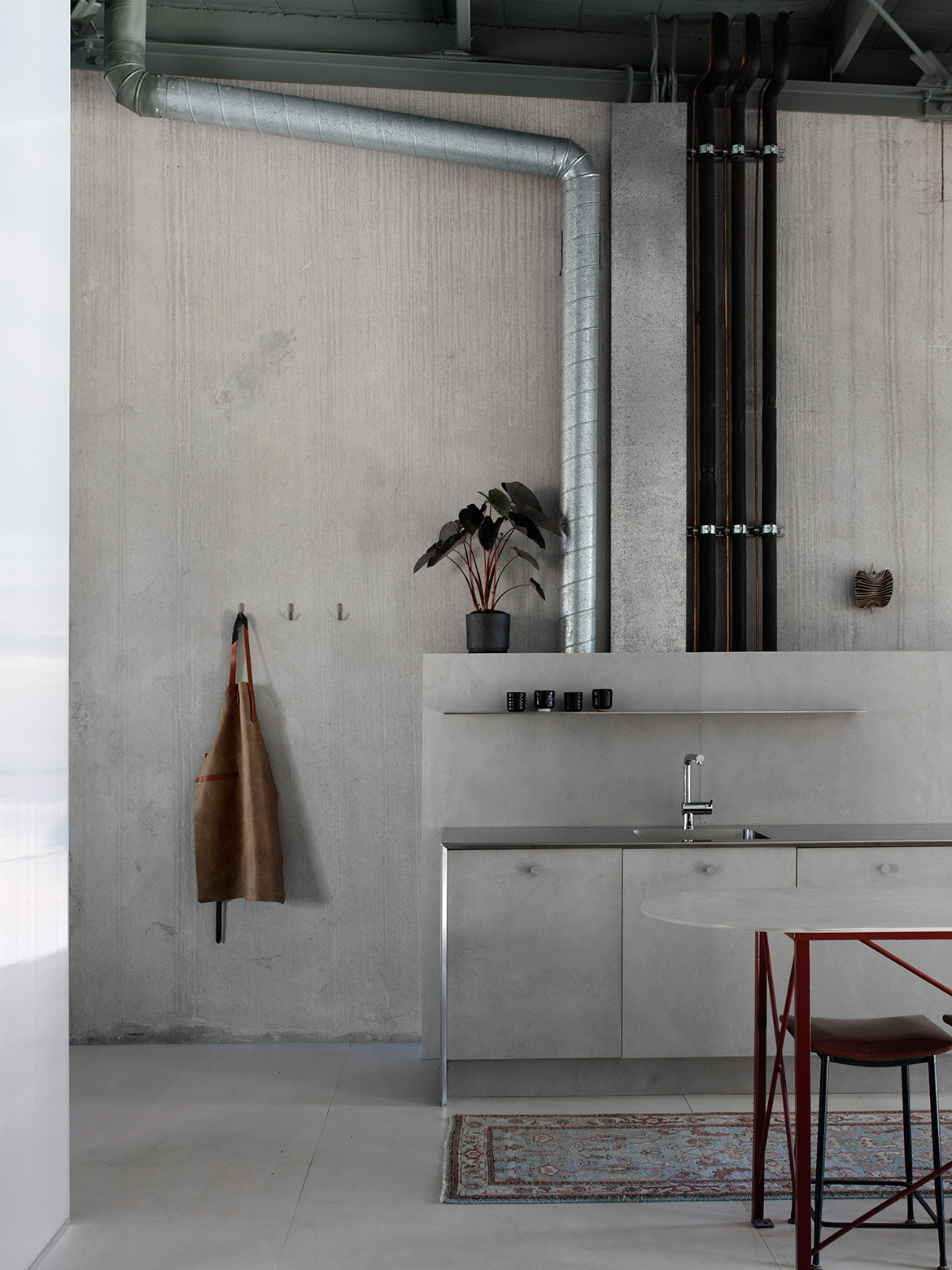 Marrickville Warehouse by Adele McNab. Photography by Benjamin Hosking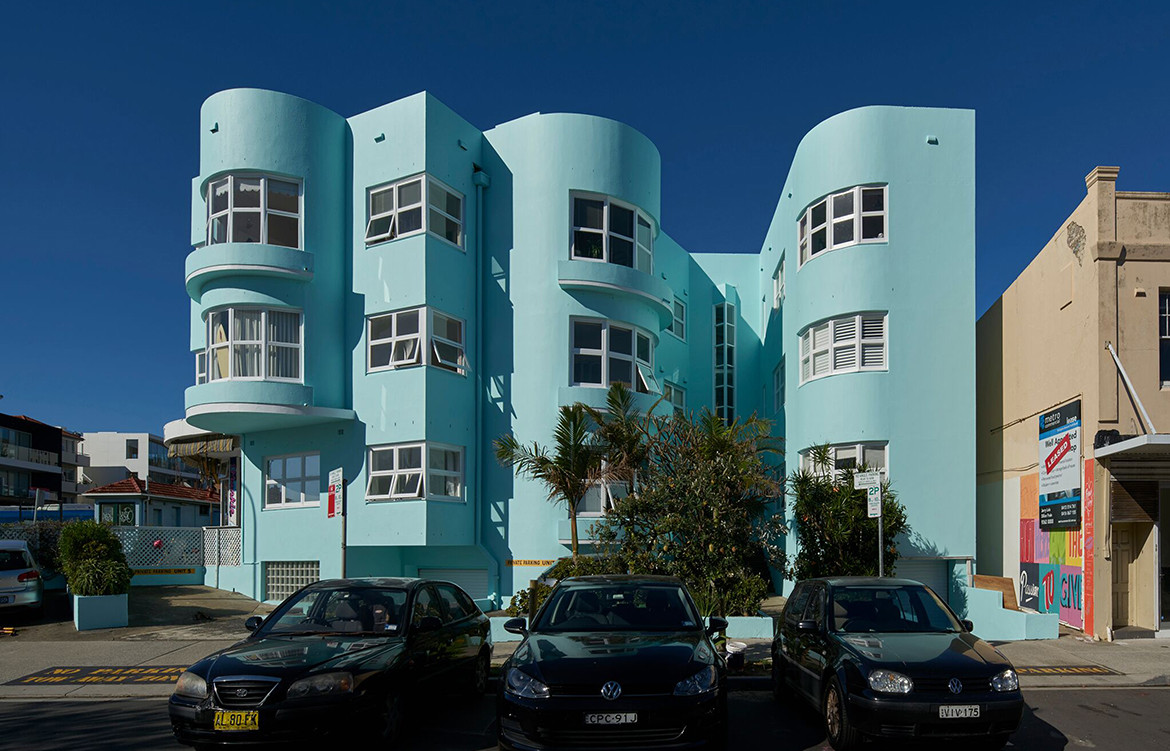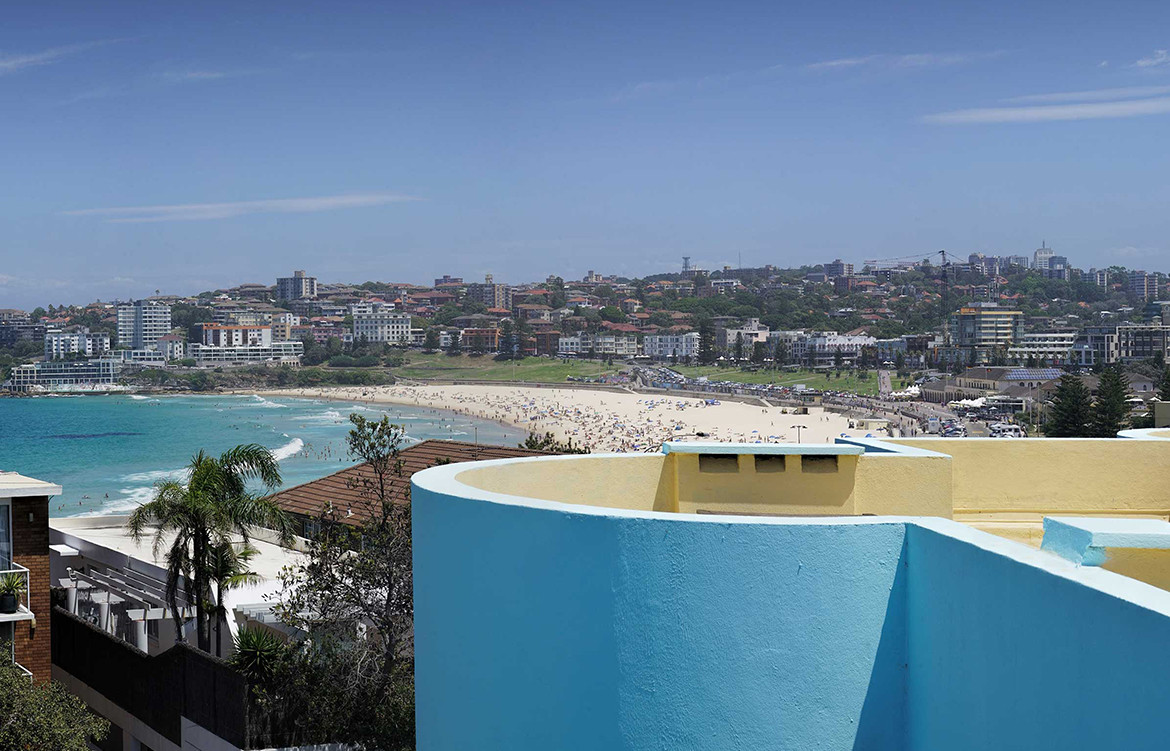 North Bondi Apartment Block restoration by Adele McNab, photography by Tony St Leger
We think you might also like to meet Patchwork Architecture
Tags: Adele McNab, Benjamin Hosking, Michael Nicholson, New Zealand architect, Stafford Architecture, Sydney architect, Tony St Leger
---