New Zealand designer Alex Buckman is the clever mind behind the Arbor Planter, a new functional and minimalist range of planters that would look right at home in a myriad of indoor and outdoor spaces. Alex's drive to create functional objects is what inspired him to design the planter, and his surrounds are what influenced the first product release in the Arbor series under his namesake practice, Alex Buckman Studio.
After studying a Masters in industrial design at Victoria University in Wellington, Alex began working at Weta Workshop in their 3D modelling team but soon realised his true passion for design lay elsewhere. "I missed designing objects for the real world that people could appreciate, value and use everyday," he explains. "I have always been interested in the emotive qualities of objects. How a beautiful light, chair, table – or a planter – can completely change the feeling of a space and create an emotional response. Walking into a room with selectively chosen, well-designed objects genuinely makes me feel inspired and energised, so I decided to start my own studio where this was possible."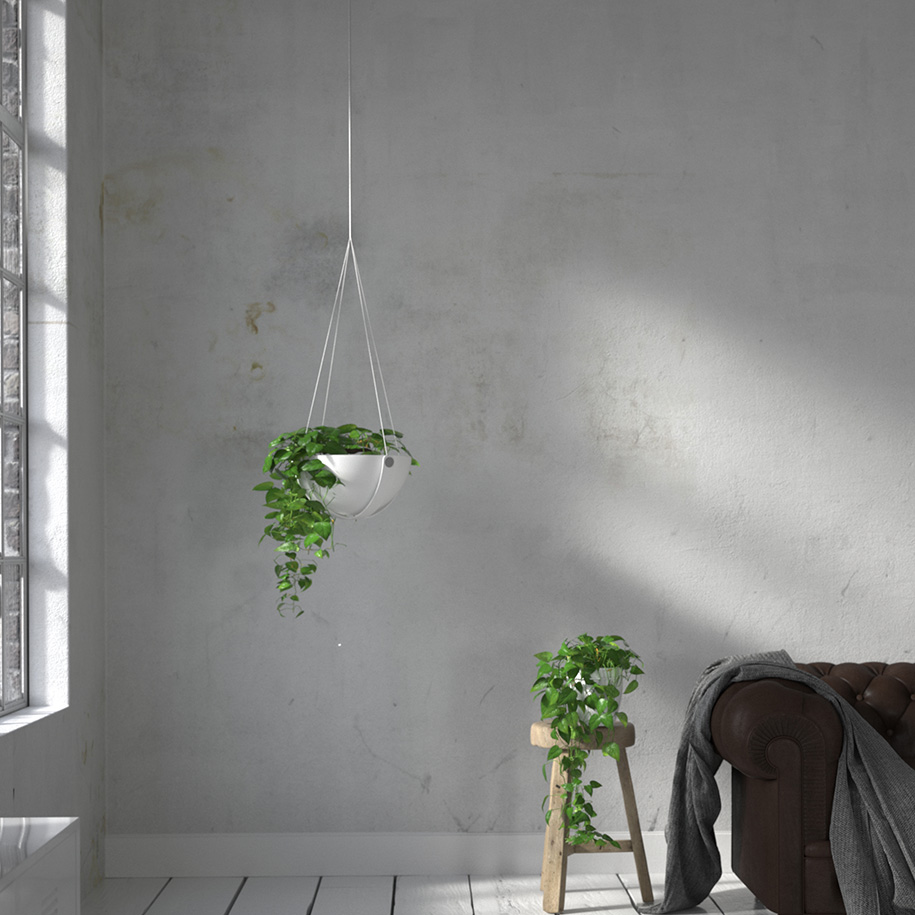 The first product within the Arbor series, the Arbor Planter is stripped back to only the necessary components. Alex believes there is an honesty in the object that can be easily understood and observed, and this allows the plant to be the main focal point. "The Arbor planter is the stage and the plant is the performer," he says. "They complement each other."
This design principle underpins Alex's work, and is the common factor in his creative output. "It's important that details in my designs have intent and reason that is clearly understood. I try to keep that consistent throughout the objects I design," he shares. "This has huge influence in the type of materials I use. They are clean, concise, reliable and durable, while still having diversity in form and textural finish and quality."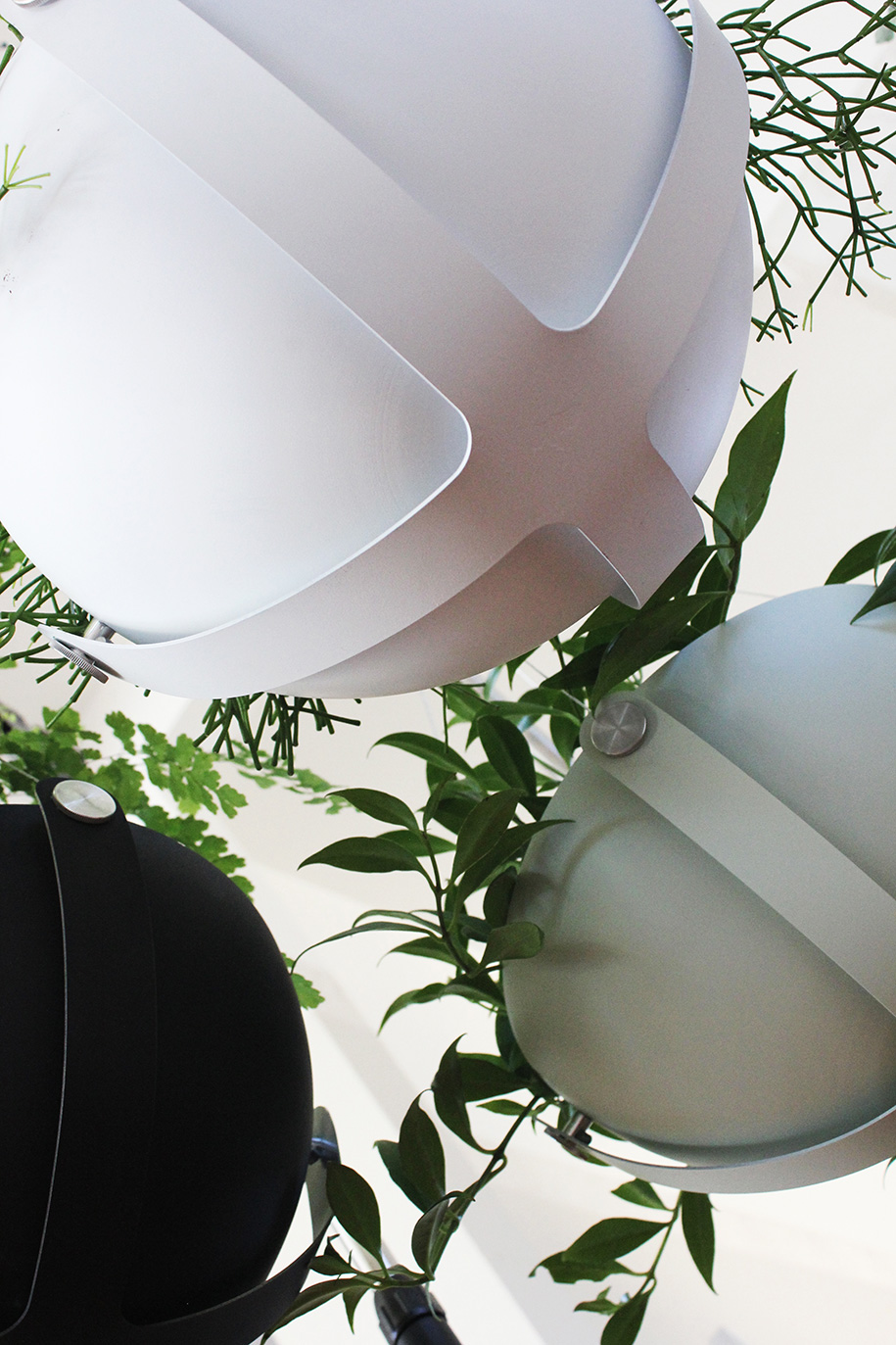 Using a quick and iterative design process, the Arbor Planter was the result of an agile design method where Alex drew on tools including CAD and highly precise CNC manufacturing. Trailing many different versions and evolving designs quickly was at the core of Alex's process, where physical prototypes were produced to identify small changes that were not conceivable in CAD. The planters were then assembled and finished by hand in his studio. "This transition from the digital machine to the human hand is very important," explains Alex. "I think it's essential for physical human interaction to exist in all products at some level, especially when those people value, admire and respect the product."
For the majority of designers their surrounds are what inform their work, and for Alex it's no different. His desire to communicate through his work is equally weighted. "A lot of the work I've done takes on forms found in nature. I think humans are instinctively attracted to forms and patterns found in nature, which trigger innate responses in us," he says. "I also want the objects I design to influence other people in a positive way, and for them to share the value and emotional response I have for our products."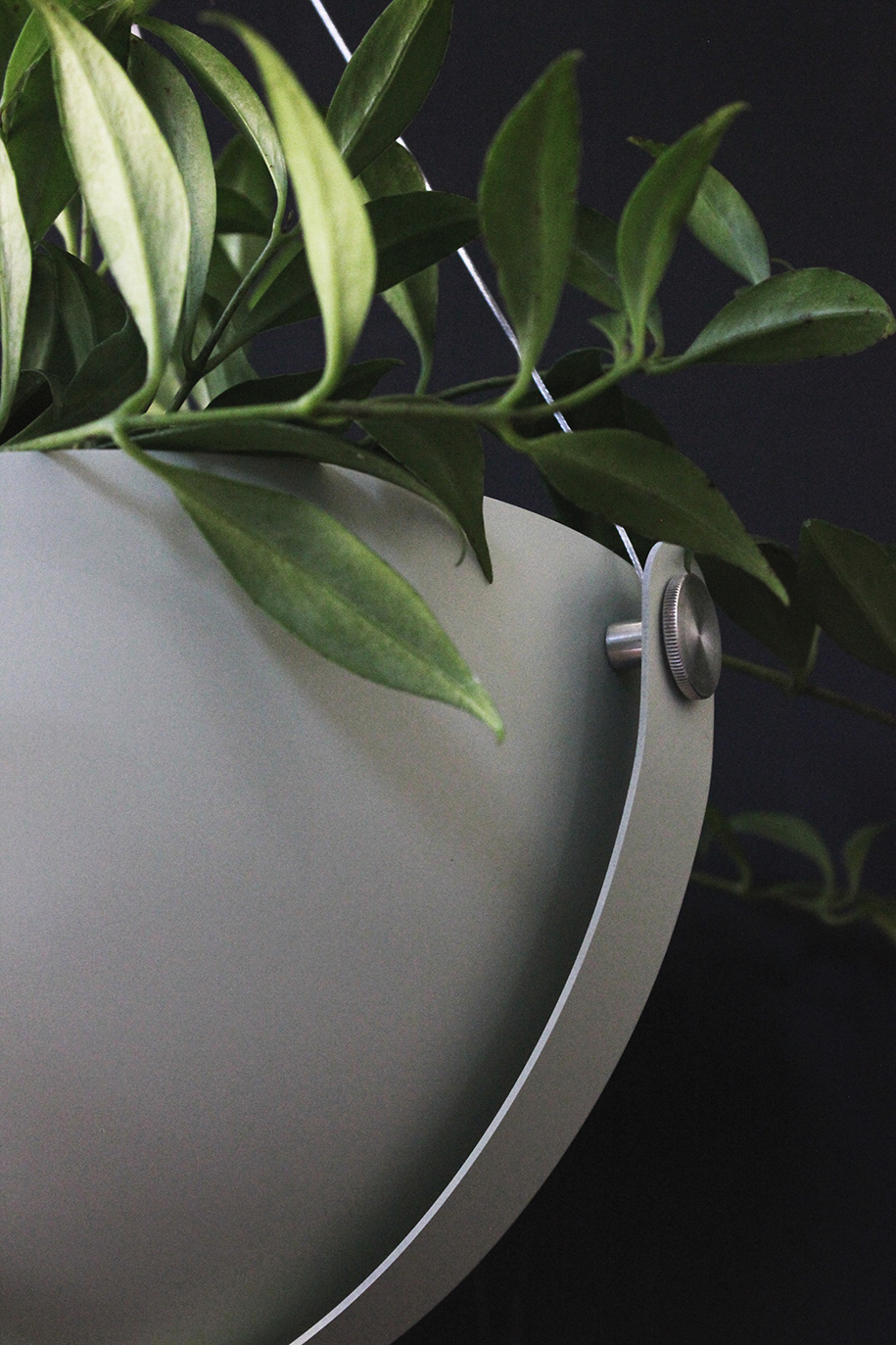 Alex's values and ethics are deep rooted in his design ethos, where his responsibility as a designer is "to bring as little 'junk' into the world as possible". He believes this starts with using sustainable, renewable and recyclable materials, but it is equally important to Alex to design objects that a person will value. "I believe the way to do this is create objects that are beautifully made with high quality materials that evoke an emotional response. These are objects you can keep and cherish forever. Not just chucked out after a year or two.
Alex chose to release the Arbor Planter as the first product in the series, because of the ability plants have to transform interior spaces, not to mention the wonderful benefits to our health and wellbeing. "For the vast majority of human history we have lived outdoors, therefore we are biologically hardwired to enjoy things that come from nature and nature-inspired forms," Alex explains. "It's nice to think you're designing an object that is proven to have positive psychological effects. My house is full of plants and it is a wonderful place to inhabit because of that."
The Arbor Planter is available in black, white and pistachio as well as custom powder coated colours.
Alex Buckman Studio
alexbuckman.com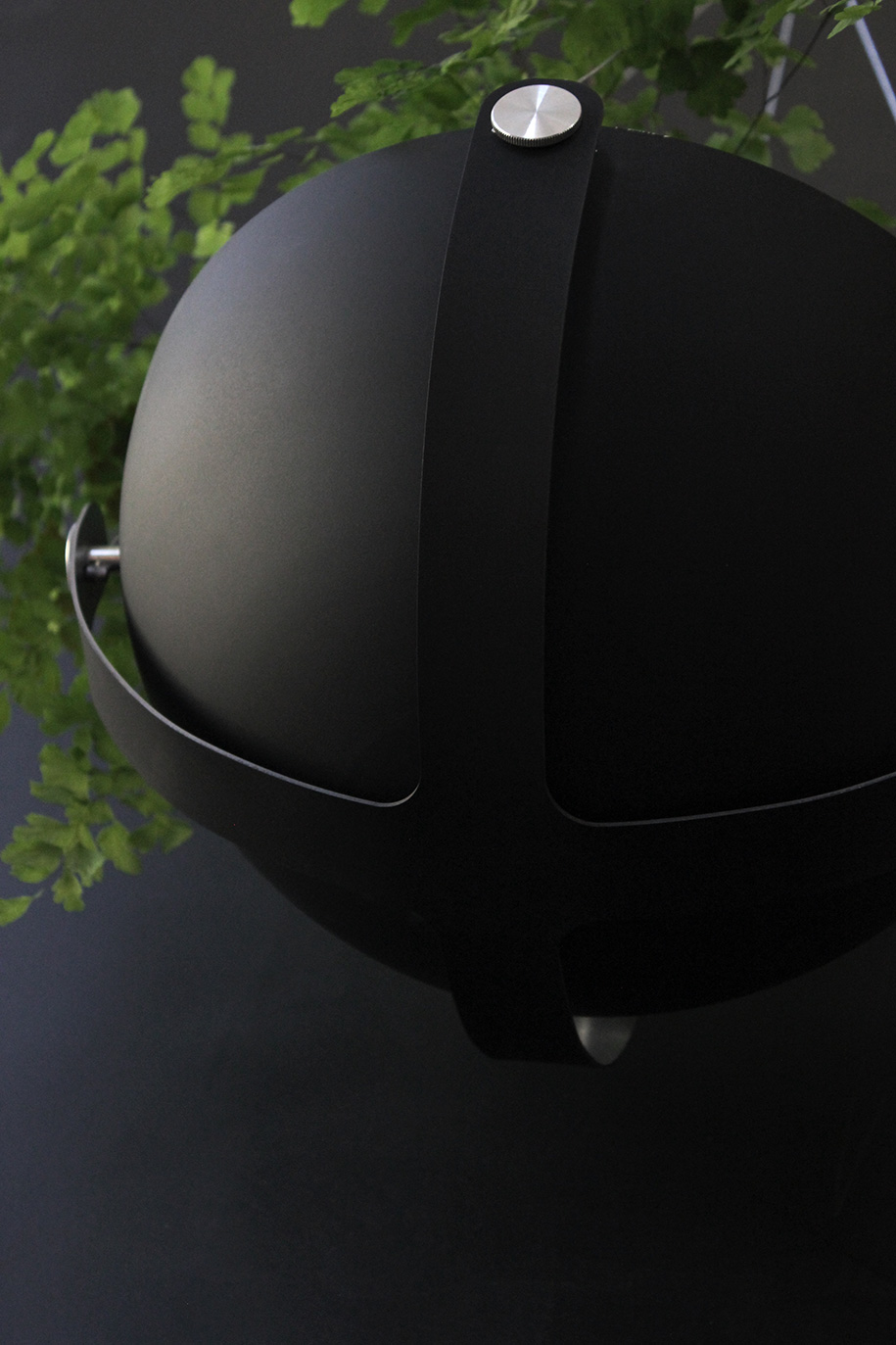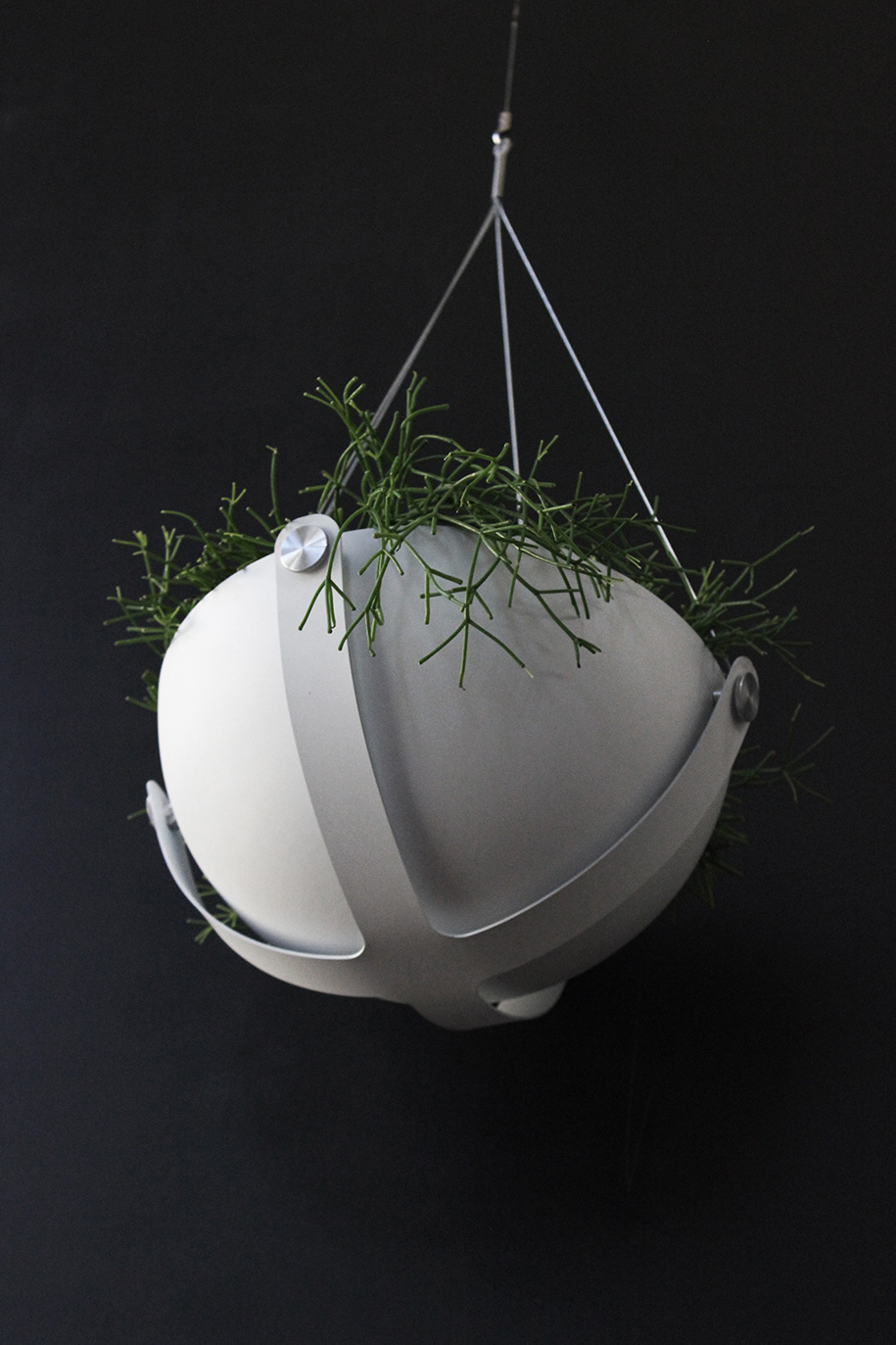 Tags: alex buckman studio, ashley tucker, nature, planter, profile
---