Veganism hasn't always been the gentle, all-embracing, ethical lifestyle movement that it is today. Many curious would-be vegans were put off by the strong rhetoric surrounding veganism, and alienated by the seemingly purist approach to living. You were either all-in or not. Today we visit all-vegan restaurants as a matter-of-course, because they feel fashionable and vibe-y, their food is enticing. We wear beautifully crafted vegan apparel and use quality-made vegan cosmetics. And it's easy to invite a little bit of veganism into our daily lives because it represents a set of lifestyle values that resonates with our inner guru: health-conscious, environmentally concerned, worldly. When Anna Ross launched her nail polish brand, Kester Black, she was looking for a distinct foothold within a highly competitive and saturated international market. "I wondered how I could possibly compete with the likes of OPI," she says. "But then, as I looked into it, I realised there were no ethical options, and ethical to me is just common sense."
Anna came to cosmetics through design. She studied design in her home country of New Zealand before moving to Melbourne, Australia, to build her professional experience. In doing this, she also established a jewellery design label, "to keep my portfolio ticking over".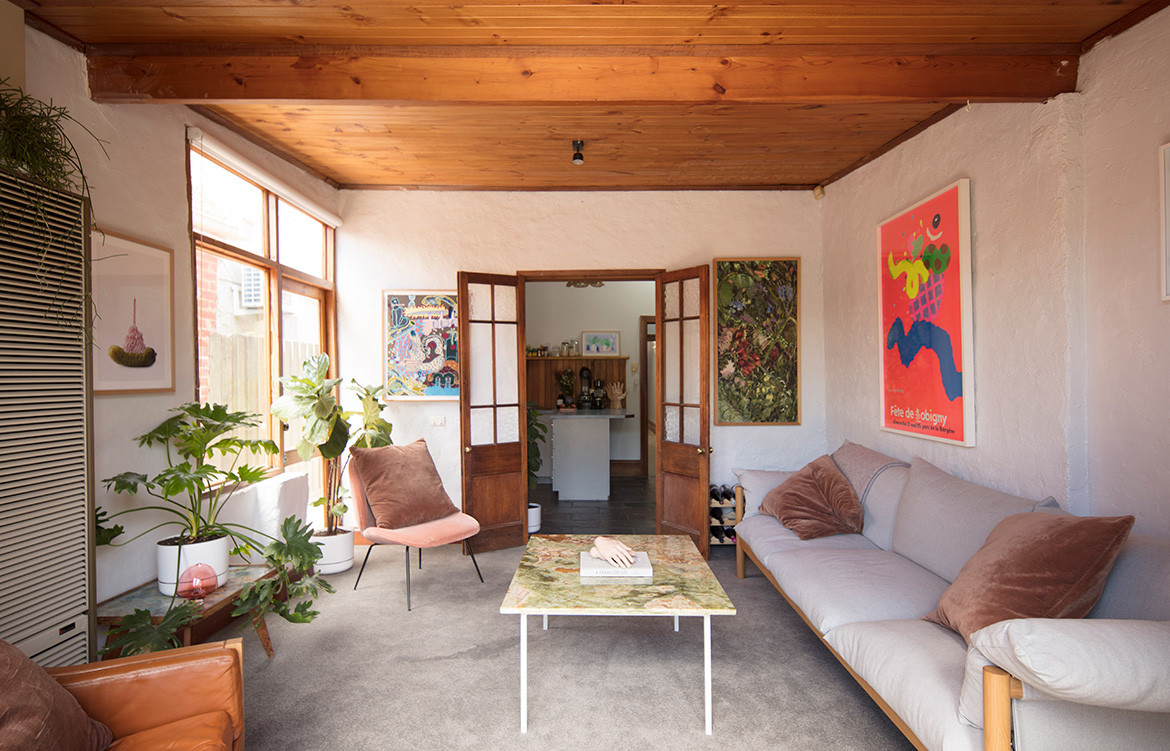 As is the way with any entrepreneurial venture, your business tends to morph and evolve with shifting market demands. Anna's jewellery enterprise had peaked, riding the wave of highly marketable NZ-designed and made fashion brands. But her relocation to Australia had shifted the goalposts; she was now an Australian-based jeweller heading in a different direction to her New Zealand counterparts.
Experimentations in colour (painting her sterling silver pieces) led to investigations into nail polish, (essentially a metal paint). It was serendipitous – a moment when she acted on a hunch. She could see the market was already filled with well-established brands that had earned their international cred'. But there was no one brand offering customers an ethical alternative for nail painting.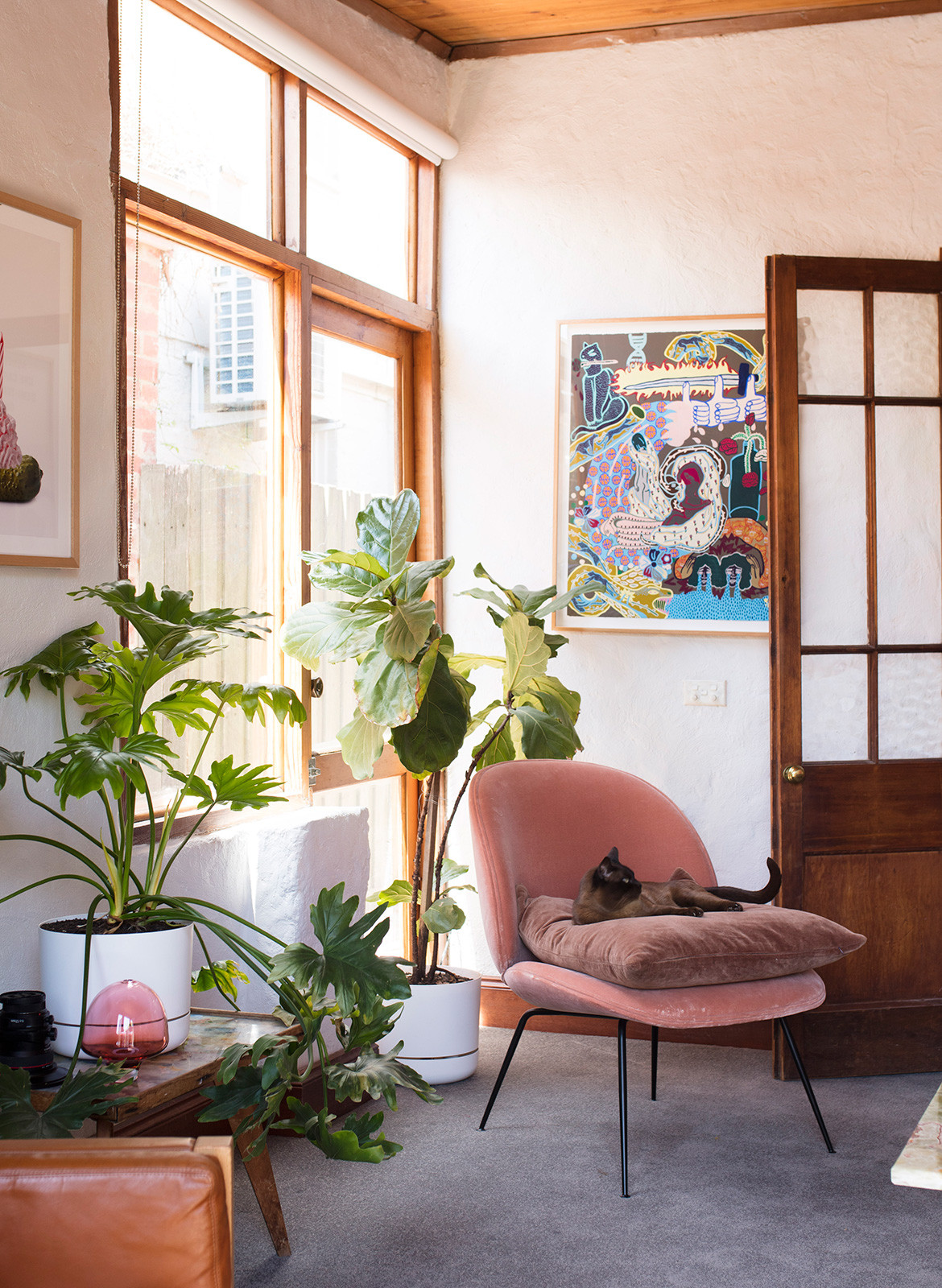 For Anna, the concept was a no-brainer, borne from simple common sense. "I grew up in the country near a farming community surrounded by clean, green rolling hills. It was always about animals for us – we had pigs as kids!" It provided the solid foundations for what would become a design-led nail polish label with vegan, cruelty-free products. But, Anna stresses, the fact of Kester Black's veganist approach isn't representative of its alignment with any particular vegan movement. If anything it's about accessibility. "I always feel Kester Black made it accessible for everybody, we were design-led first, and ethical (vegan) second.
Anna's passion for colour and design manifests through a layering of bright, fun artworks, oaken timbers and breezy textures.
"As a vegan cosmetic brand, I wanted Kester Black to be accessible to everybody who did believe in veganism, and then I wanted to 'slightly and quietly' educate." Together with its gorgeous, minimalist approach to packaging (which has seen it rise to number two in the Scandinavian market), the brand's cruelty-free accreditation has elevated it into a niche that has, for many years, gone unchallenged. "[Our accreditation] raises the industry standard and gives consumers a much wider choice," reflects Anna.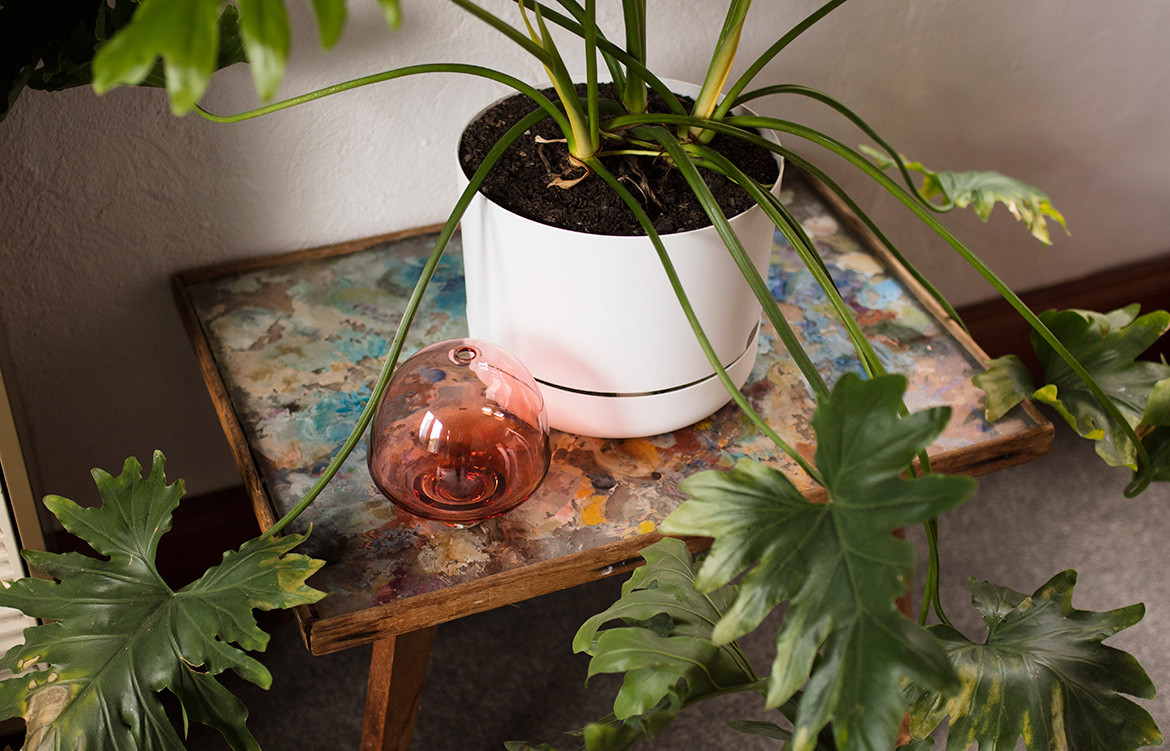 There's a constancy and rigour to Anna's design and ethical values that filter into every aspect of her life. As she says, she's considered the vegan equation from every angle and made an ethical, sustainable and health-based choice that informs what she eats and the cosmetics she uses and produces.
At home, design is the source of personal expression while ethical considerations play out through conscious, enduring furniture choices. "I used to buy a lot of [affordable, flat pack] furniture, but after having two pieces snap in the middle I said, 'no more'. I put my savings towards furniture items I really loved." In this way, Anna has amassed a collection of beautiful, cherished pieces intended to stand the test of time and future moves.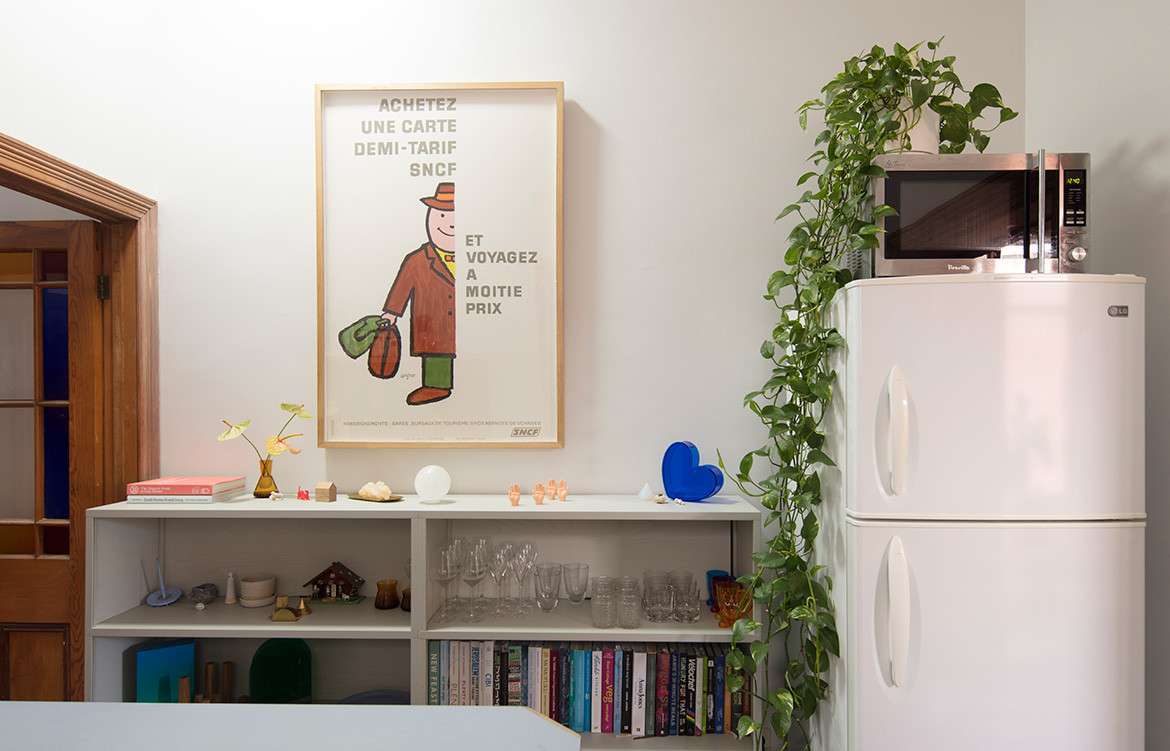 Her passion for colour and design manifests through a layering of bright, fun artworks, oaken timbers and breezy textures. These jostle for attention in a happy clash before being curated into a peaceful existence. "I'm always trying to add more [to my spaces] before then paring it all back. I want all the colours but the clash [forces] me to take it all the way back to pure simplicity," says Anna.
Home is ultimately a sanctuary where office-life is busy, noisy and action-packed. Anna craves the quietness here and works from home often, where she can cultivate clean, tidy spaces. "I like that I can open the back door and there's a lush, green garden. Lighting, too, is really important." Sunny spaces are a must. Her ultimate haven is the bedroom – a hangover from house-sharing days when her sleeping quarters served as an office, studio, chill zone and everything in between. Taking pride of place here is a king-sized Mark Tuckey bed – both liberating in its generosity and limiting due to being so large, (finding the perfect house to fit the bed, says Anna, has been no small task). Lashings of pure linen soften the bed's solid oak base and headboard.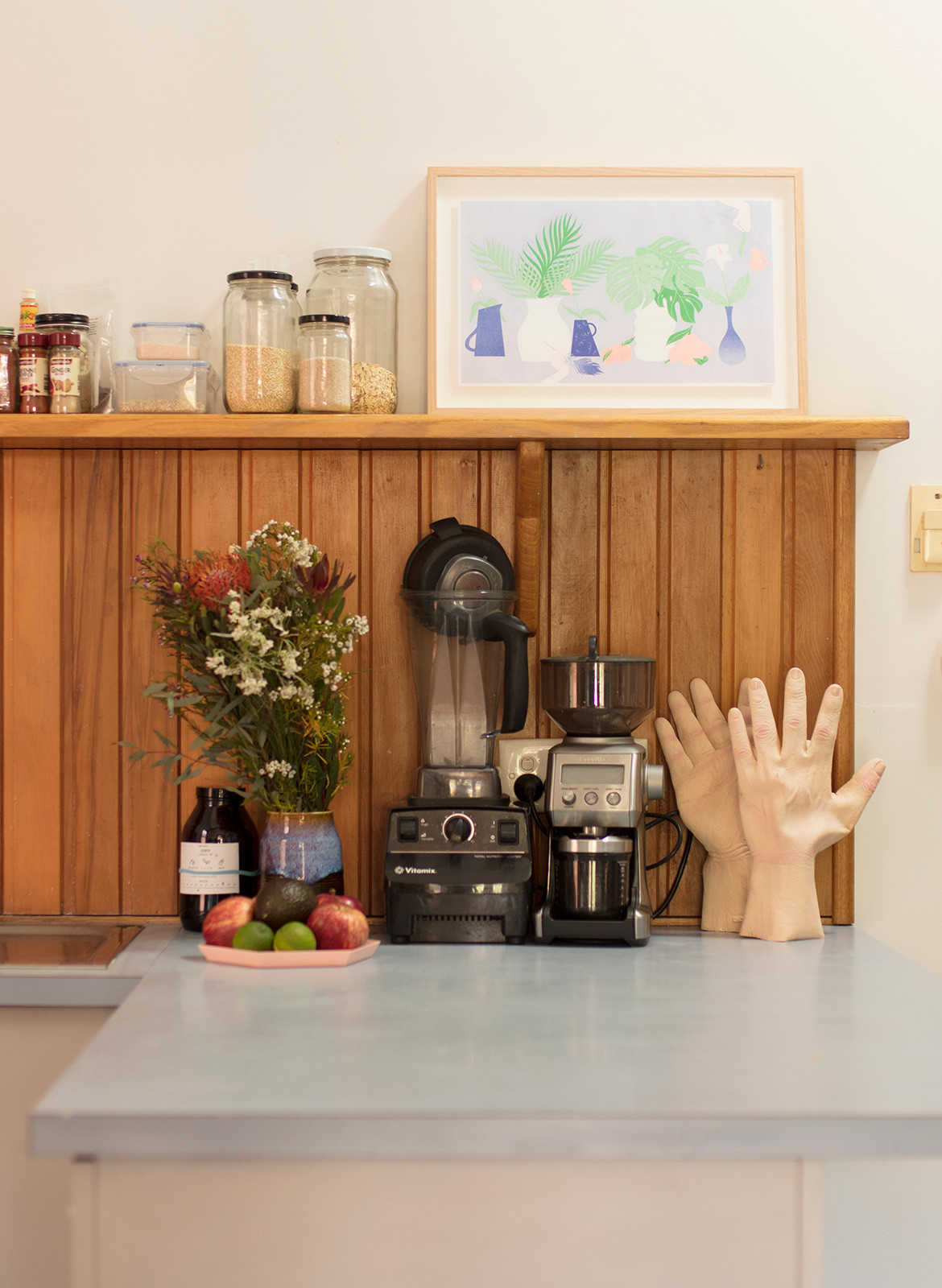 With all the energy and vigour of a natural-born entrepreneur, Anna has global plans for Kester Black – she's already established its presence in the European market and intends on living there to grow the business. But she also dreams of the pristine countryside of Wanaka, back home. She has a big block of land waiting for her at Lake Hawea, and architectural plans already drawn up. There's just a few (big) things she needs to do first, before she comes full circle.
Kester Black
kesterblack.com
Photography by Benjamin Hosking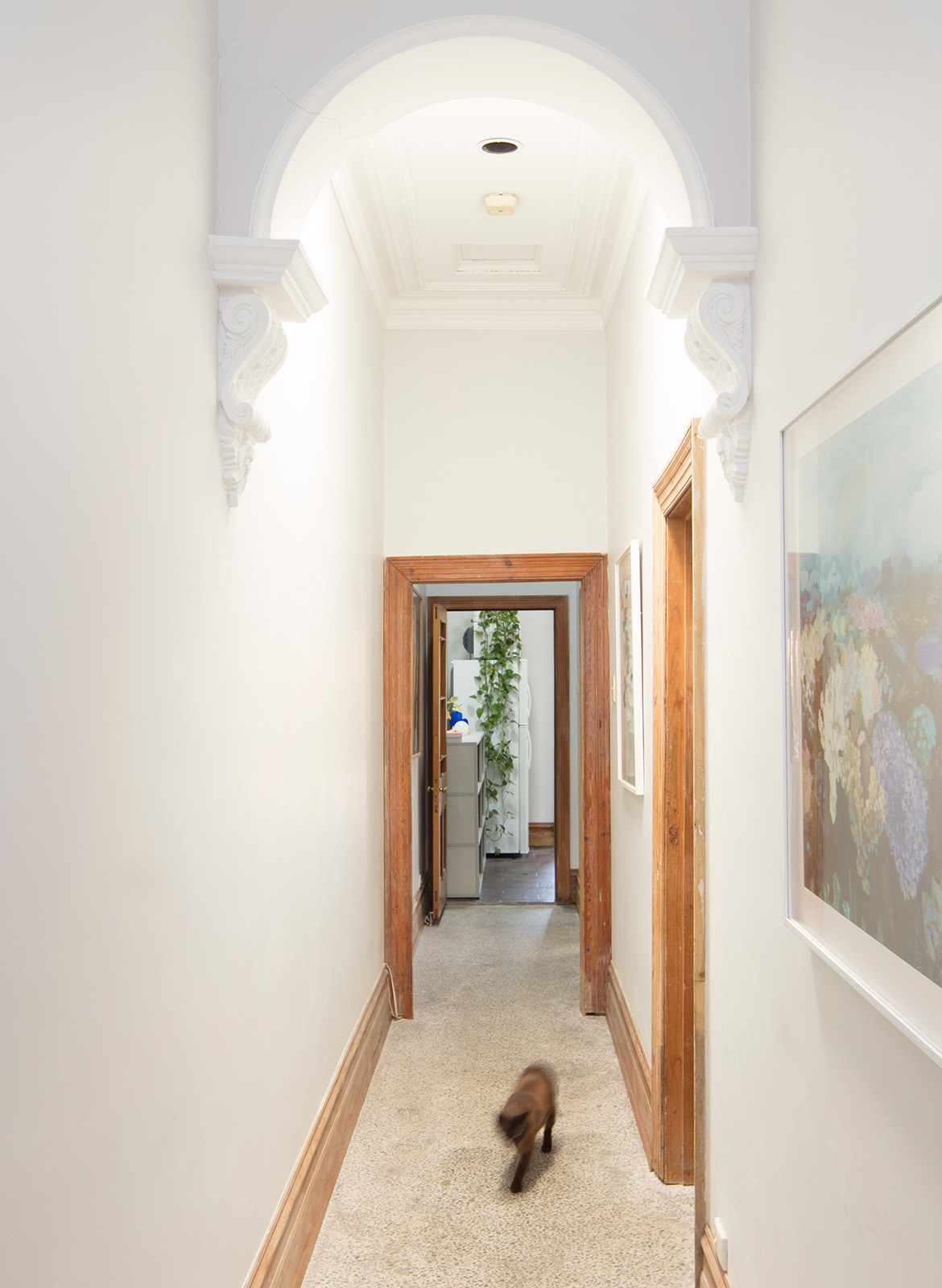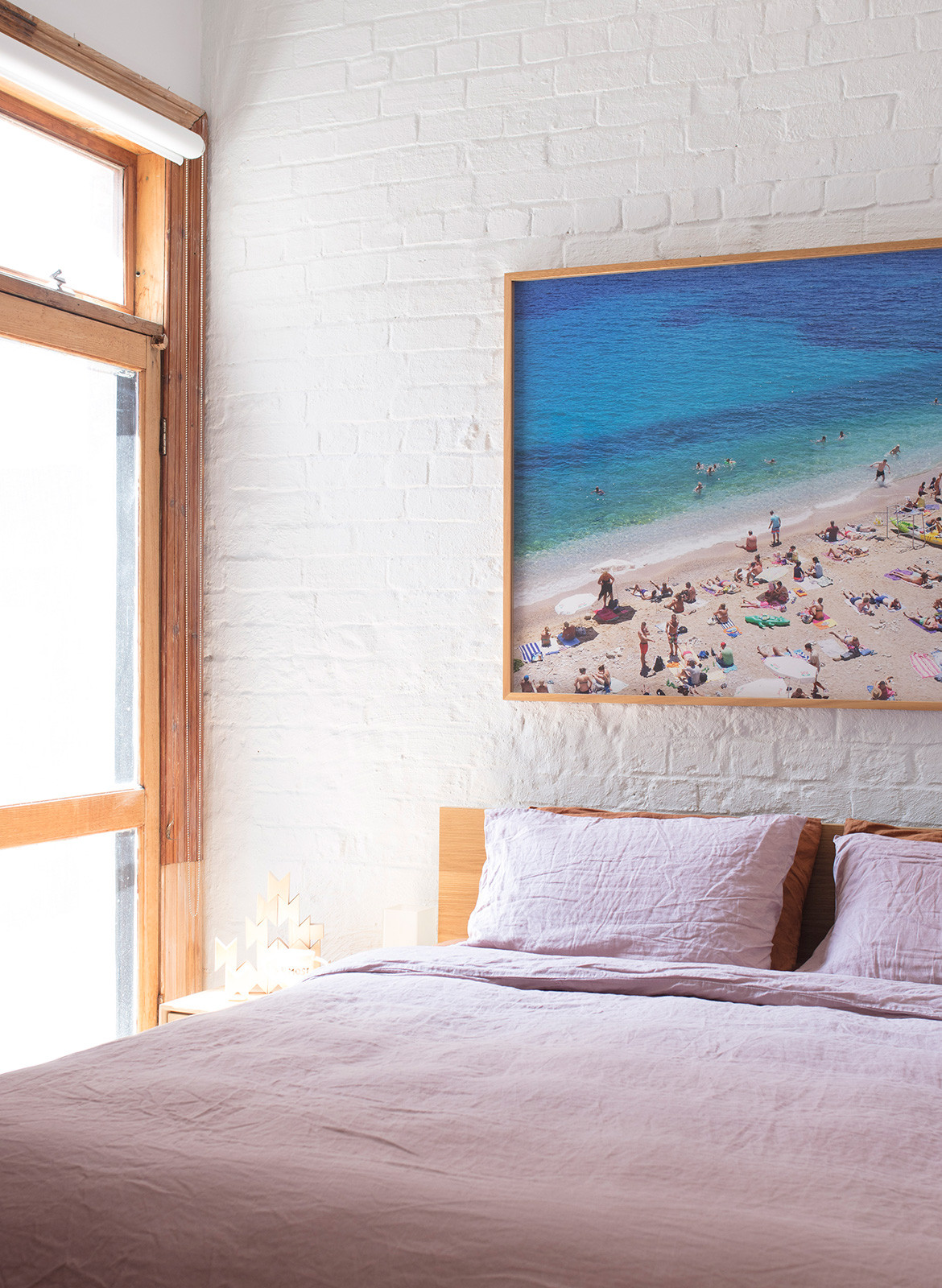 We also think you might like The Home Of Singapore's Studio Juju
Tags: Alice Blackwood, Anna Ross, Australian Designer, Benjamin Hosking, Cosmetic Brand, Design Conscious, Design Lifestyle, Ethical Design, Habitus #43, Kester Black, Minimalist Packaging, New Zealand, Vegan Cosmetic Brand
---