Investing in a new piece of furniture is like embarking on a new relationship. Those swayed by looks alone often rush to commit, only picking up on the flaws when it's too late. Others, who take heed from the outset – stopping to consider whether this piece of furniture will give them enough space, fit in with their current lifestyle, and be met with approval from family and friends – are far more likely to find themselves in a satisfying, long-term commitment. One that, if the design is right, could last a lifetime.
It is critical then, that homeowners choose wisely. Nowhere are these design decisions more important than in apartments, where considerations of space, logistics and versatility are at play more than in larger houses. With this in mind, we spoke to a few of the leaders in interior, product and industrial design about investing in apartment furniture design for the long-haul, and how to be lucky in (apartment) love.
1. Layer your lighting
Open-plan designs and spatial limitations means rooms in apartments need to be more versatile than those in homes. According to Kate Stokes, designer and founder of Coco Flip, lighting, if used effectively, can bridge the gap between different functions.
"There is nothing worse than an apartment full of glaringly bright downlights that are either on or off, and that's it," Kate tells. "Apartments need to be able to be transformed from a dining space to a working space, from a sleeping space to a party space," she says. "Lamps and pendants with soft, warm light are much more able to create the required mood for the occasion." With a compelling sculptural form inspired by Iceland's ethereal landscapes, the portable Mayu lamps designed by Coco Flip suit the varied nature of apartment living.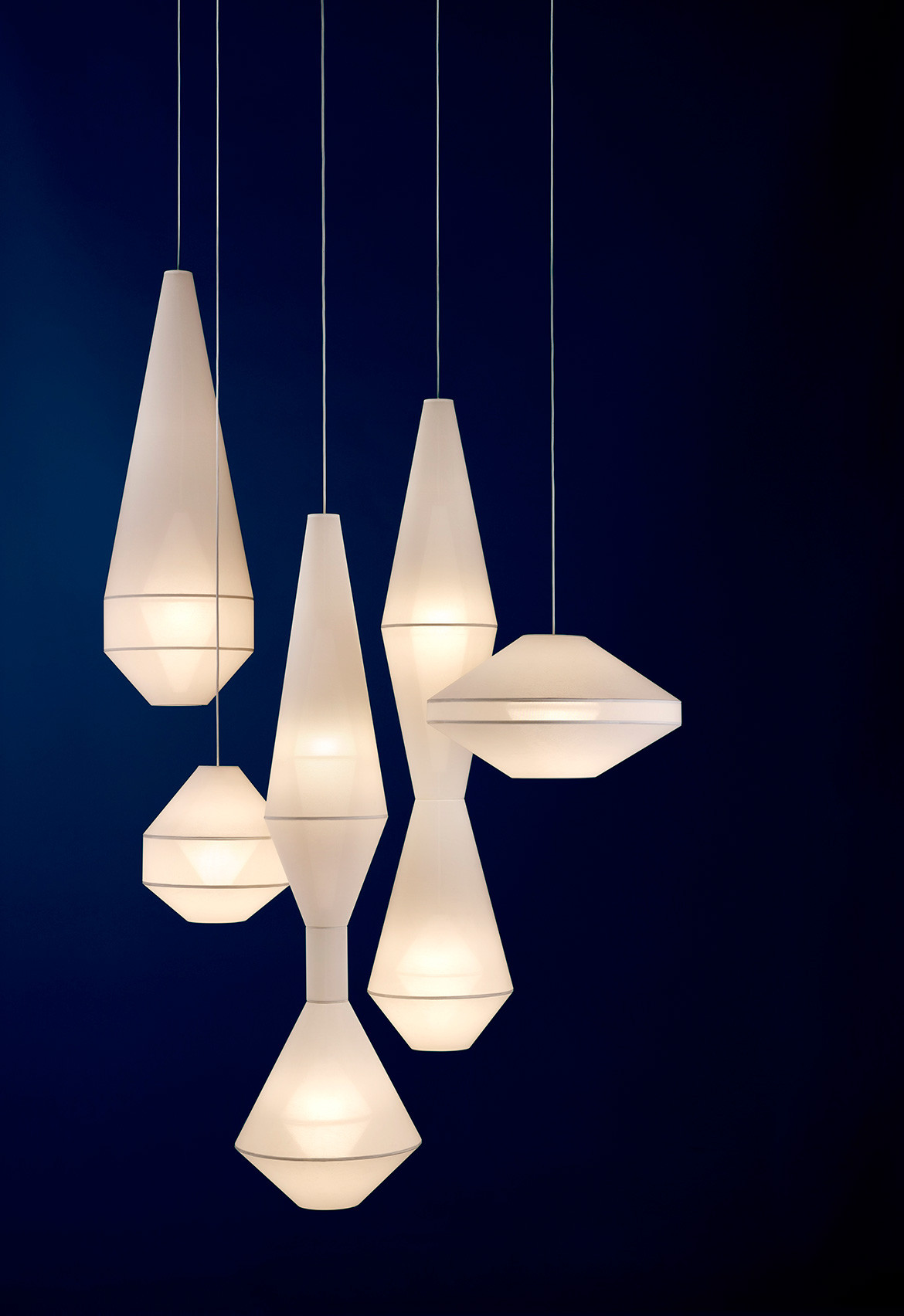 2. Say yes to stools
Sarah Gibson of DesignByThem suggests apartment dwellers invest in low, stackable stools. "An extendable table with some stools stacked to the side always comes in handy," she says. "Stools used as dining seats are easy to hide away under tables when not in use, and they make good side tables too." Crafted from a single piece of material which is folded together to become rigid, DesignByThem's Butter Stool is available in a variety of shades and created from 80 per cent recycled, UV stable content.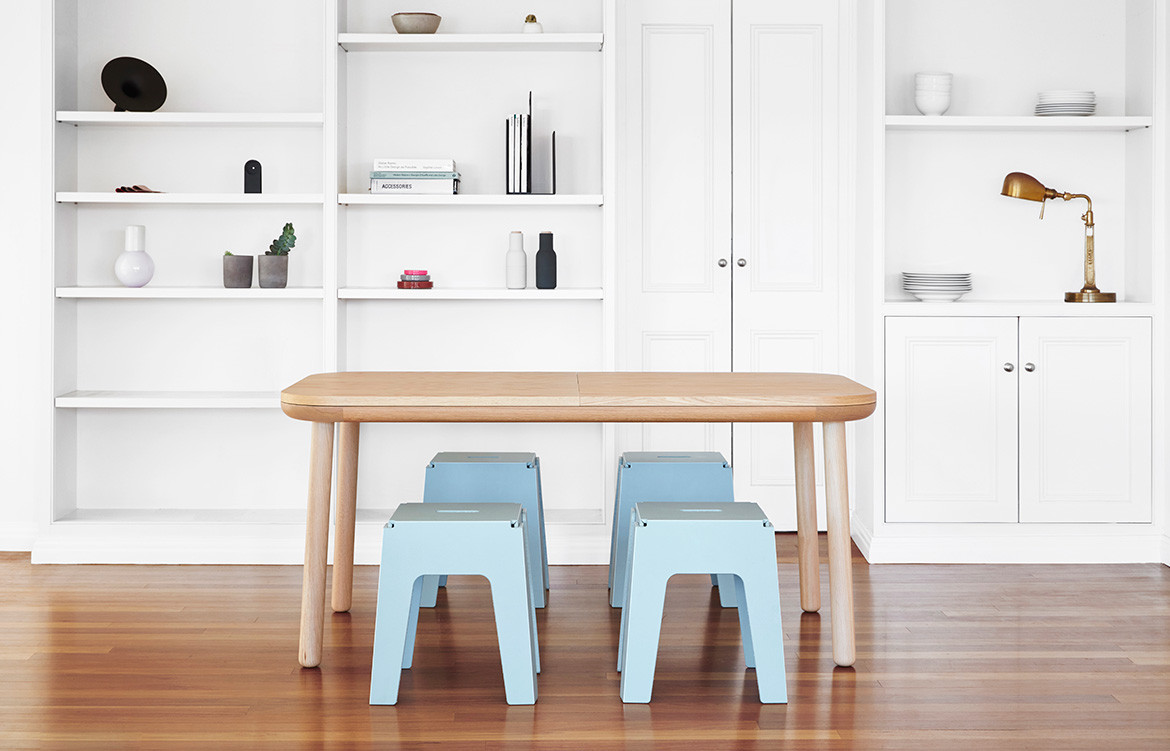 3. … and two-tiered coffee tables
A few choice furniture pieces can go a long way in minimising clutter. DesignByThem's Sarah Gibson continues. "We've always found that clear surfaces can make your space feel fresh and uncluttered," she says. "To maximise your living space, consider two-tiered coffee tables to store remotes and magazines on the second covered shelf."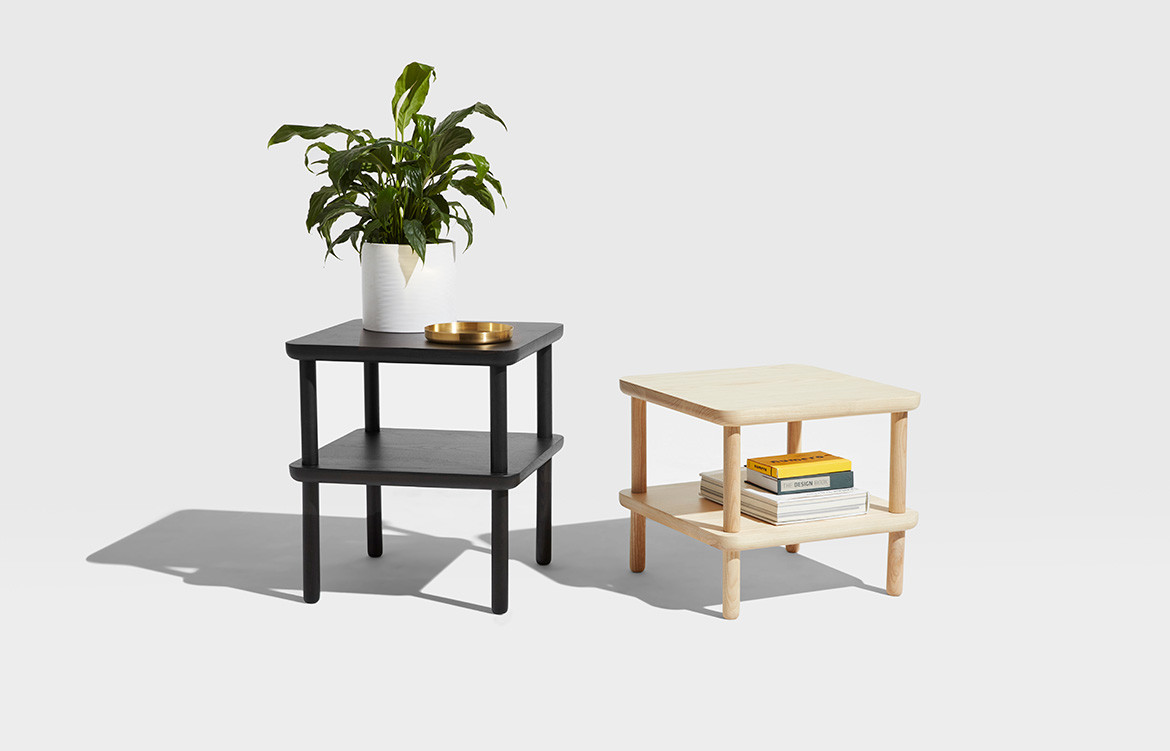 4. Think about proportions
The space you have to play with should determine what furniture you invest in and how it is styled. Interior designer and director Adele Bates says thinking in terms of proportions is essential when considering apartment furniture design. "We always ensure that the furniture layout works in plan and that there is comfortable circulation space, not overfilling it with large furniture or pieces with bigger proportions," she says.
Mim Fanning, interior designer and founder of Mim Design, takes a similar approach. "Our sizes and layout determine our selection process, as does the interior design direction," she says. Her top tip? "Always check size and proportion within the room, and select pieces with design provenance that will stand the test of time."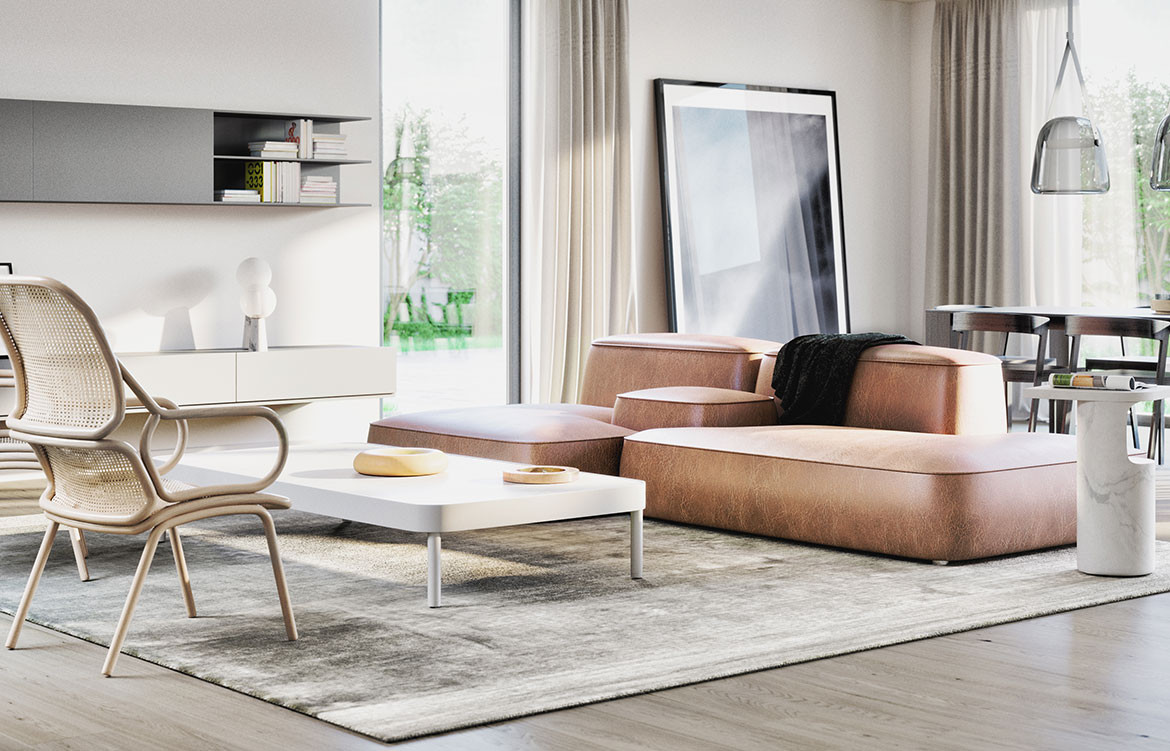 5. Use form to your advantage
Creating a sense of openness is key in apartments. Adele Bates selects furniture that does much of this legwork for her. "Visually elevating a sofa to see more of the floor underneath it allows the space to feel more expansive," she explains. Adele also advocates furniture with thinner profiles and softer forms – round coffee tables, for example – for apartments with less available space to hand.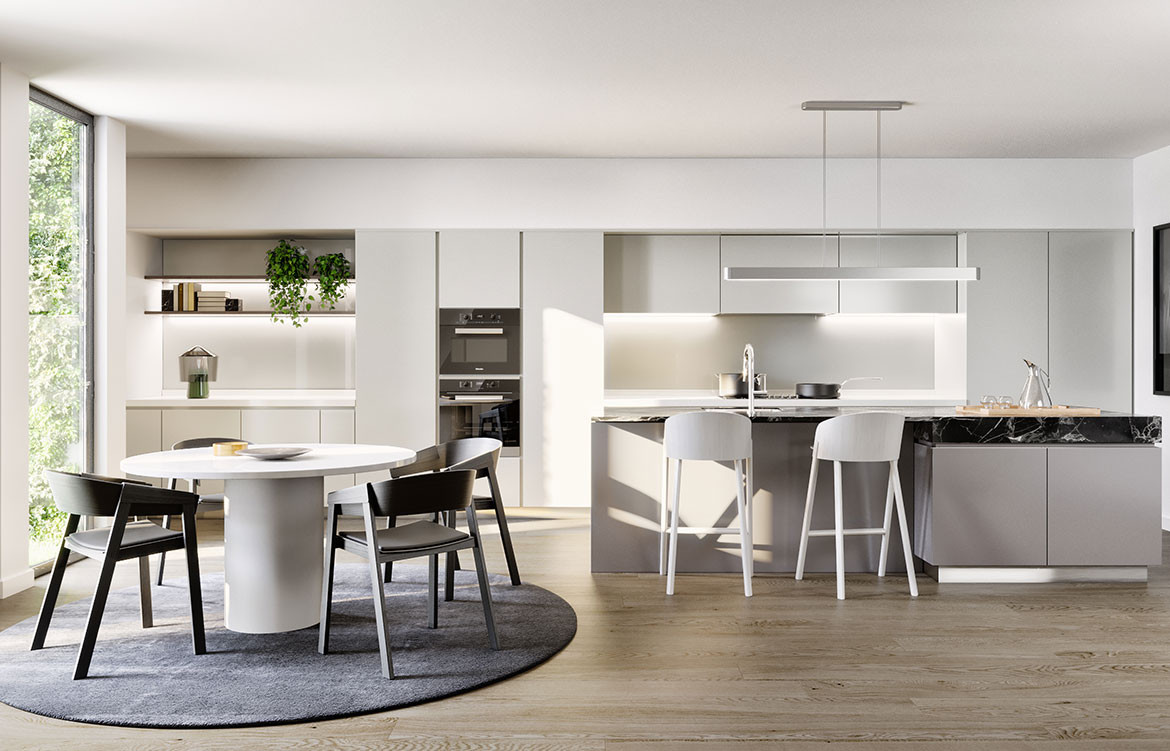 6. Avoid the "display home look"
To create compelling and unique interiors, Miriam Fanning recommends selecting furniture that is diverse and varied in size and shape, over apartment furniture designs that reflect a recurring theme or style. "For us, curating furniture is much like a masterful jigsaw puzzle, making sure everything works together even though each piece is distinctly different," she says. "When curating, we aim to create a collection, not a 'display home look.'"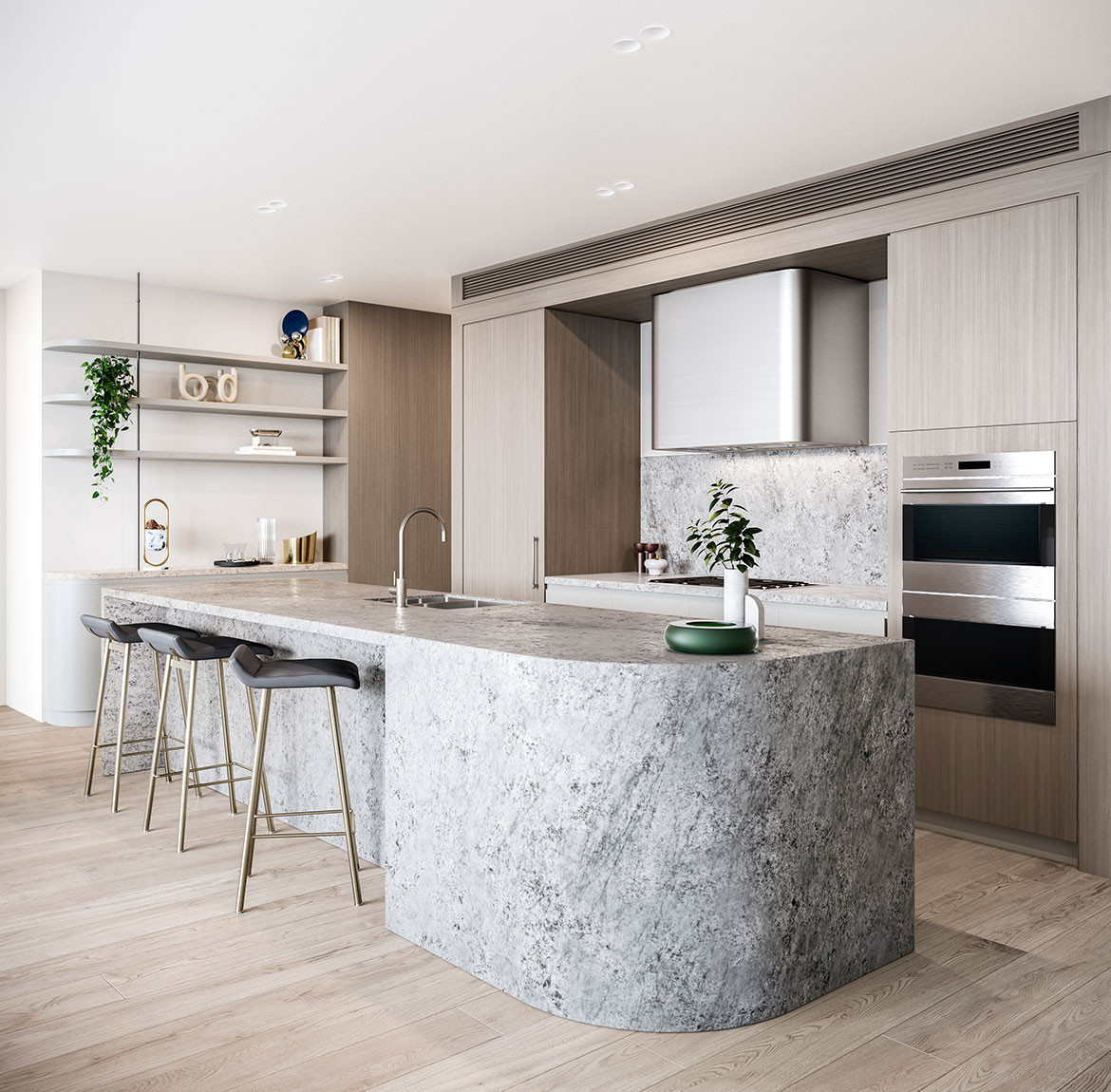 7. Mind your eyes
When in doubt, stick to light fittings with a hidden source. Lighting designer and founder of Sydney's ADesignStudio, Alex Fitzpatrick, says glaring lights can ruin the atmosphere of interiors and cause eye strain. "Concealed lighting can make an apartment more comfortable," he says. "This may not be apparent at first glance, but you will definitely notice the discomfort of an LED chip staring back at you," Alex explains. "When looking for a pendant, they can be as simple as [ADesignStudio's] Greenway A1 or Greenway Crackle. These fittings are small and functional; the concealed LED light source allows you to light a table without the discomfort of a visible filament."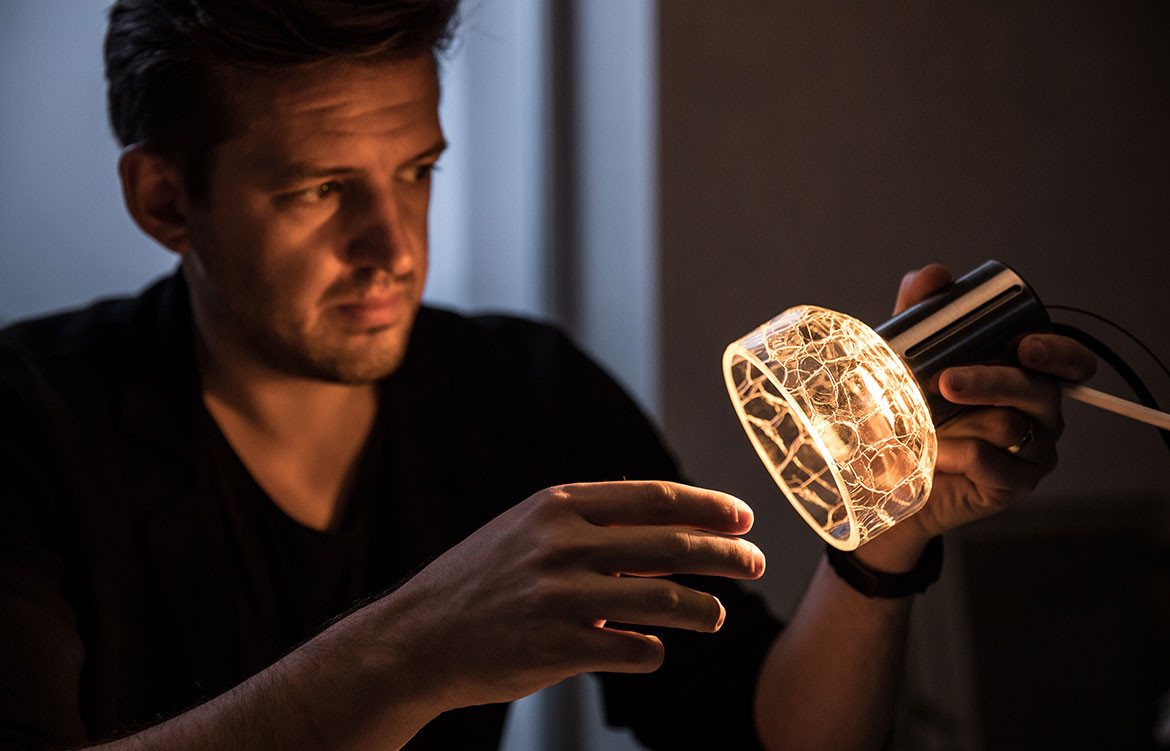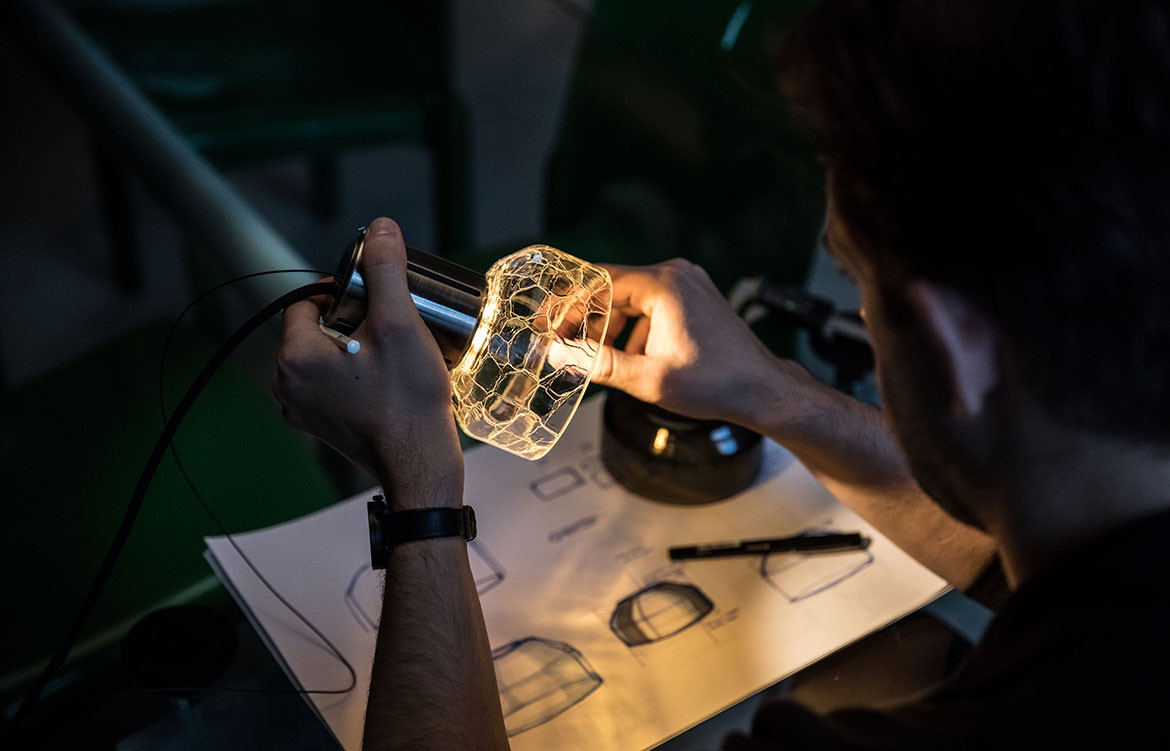 8. Embrace the outdoors
Indoor-outdoor flow gives the illusion of space. Apartment owners with gardens should select furniture that works both in interior and exterior settings. DesignByThem's Sarah Gibson advocates collecting indoor-outdoor pieces to switch up depending on your mood, spatial needs and the weather. "Invest in some nice furniture to bring the inside out, and some plants to bring the outside in," she says.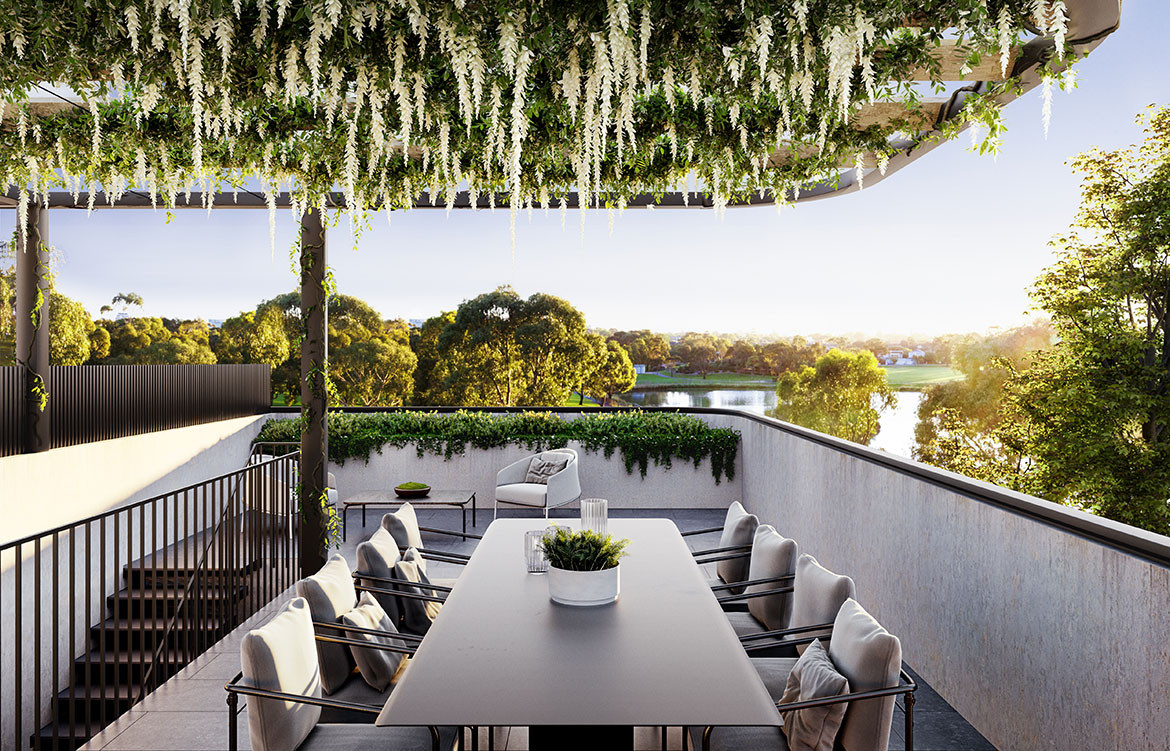 9. Furniture is an investment
Like most things, when it comes to apartment furniture design – you get what you pay for. "Most importantly, support local and the design industry," Miriam Fanning implores. "Steer clear of copy furniture and understand that buying an authentic piece of furniture, much like art, is an investment."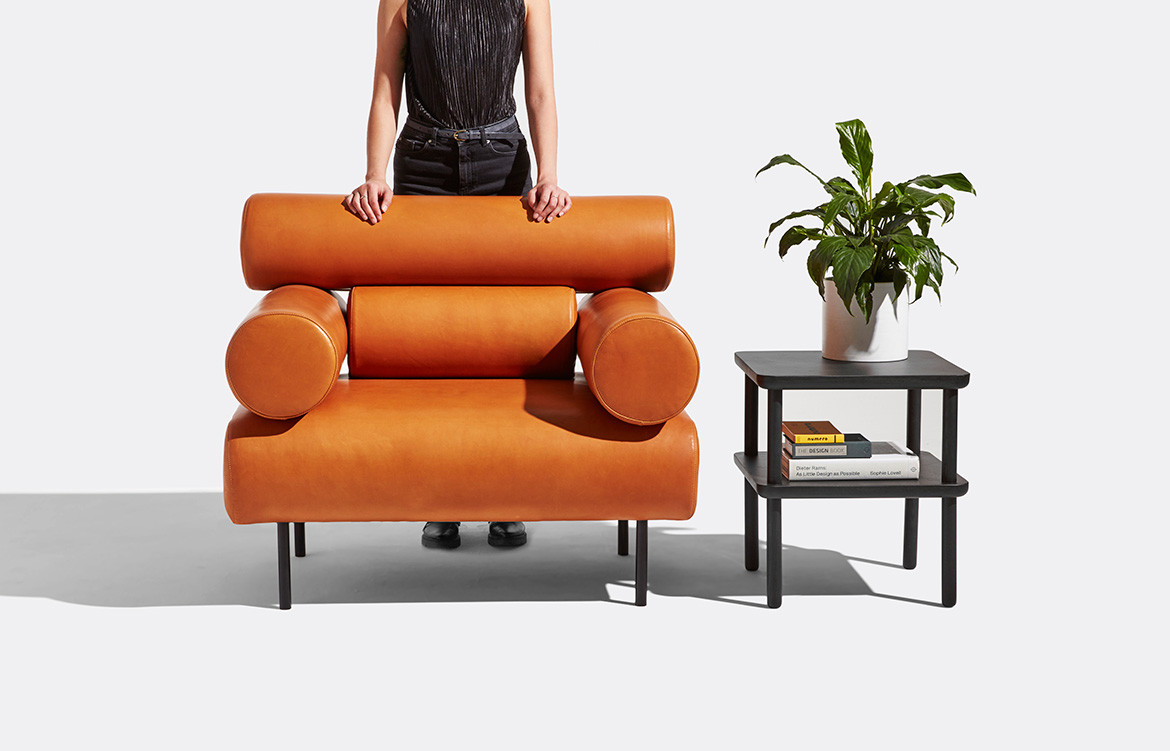 10. If the sofa fits
Can this item of furniture fit in the lift? And if not, is it modular? These are the questions interior designer and director Andrew Mitchell of Mr Mitchell asks himself when taking on a new project. "Always check the dimensions of the lift or staircase prior to ordering or designing furniture," Andrew instructs. "Careful planning needs to be done to ensure you can navigate corners and stairwells to actually get the furniture into the apartment," he adds.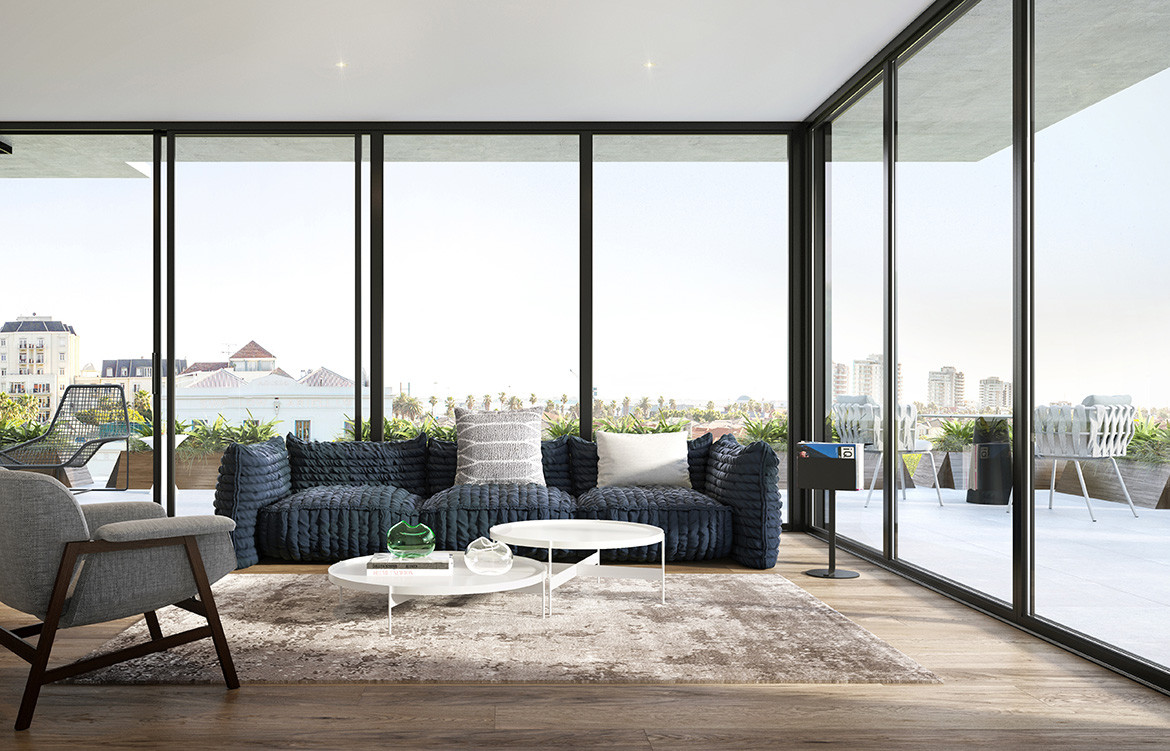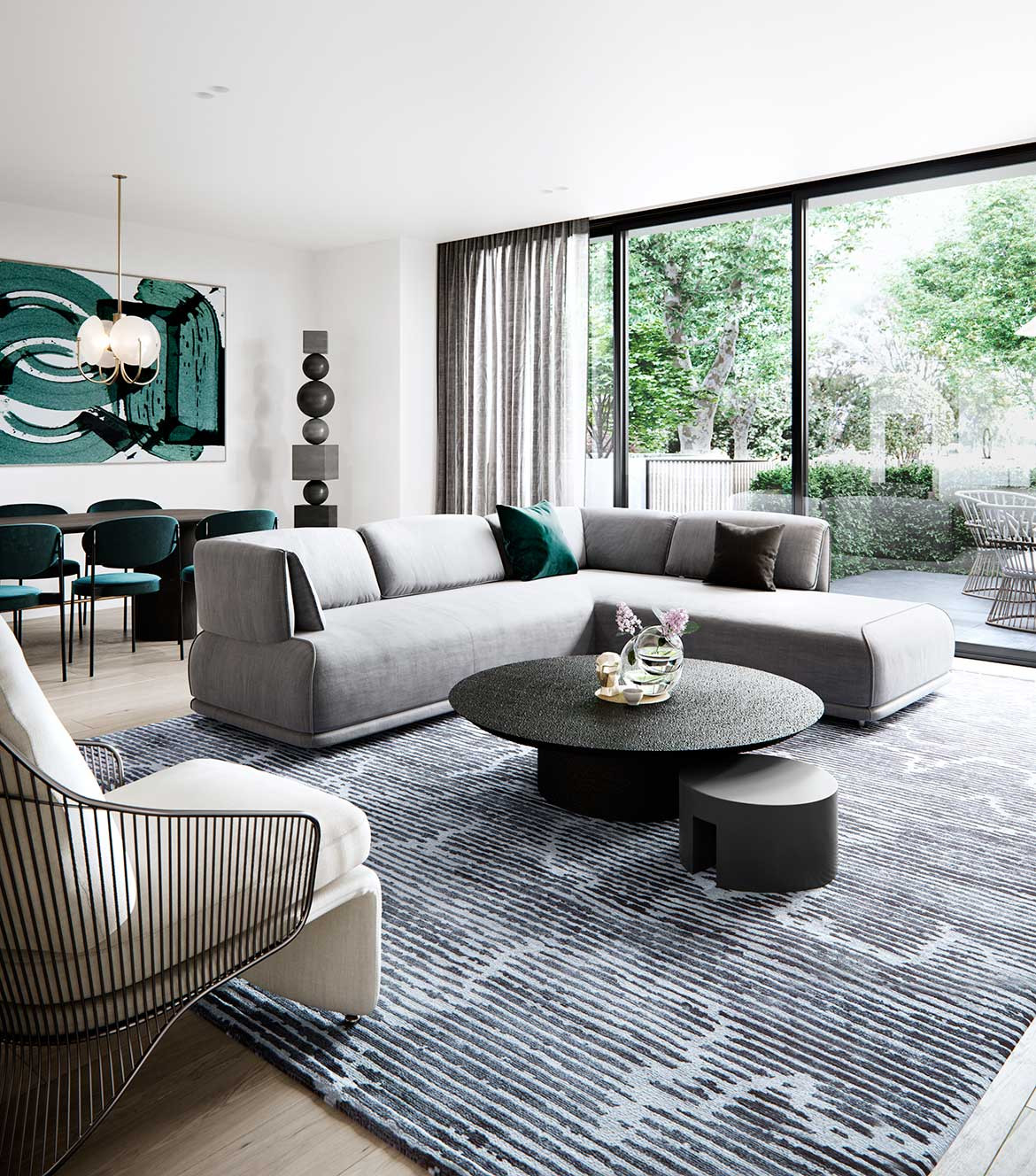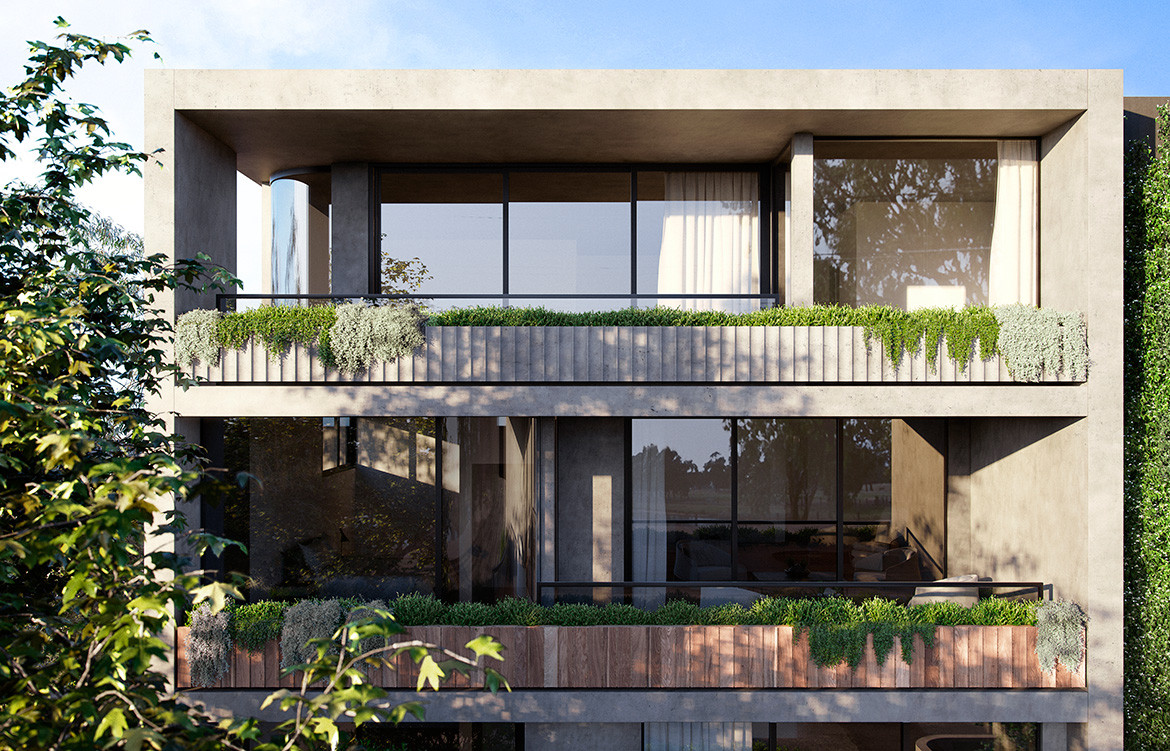 We think you might also like The Latest Looks from Eurocucina 2018
Tags: Adele Bates, adesignstudio, Alex Fitzpatrick, Alice Griffin, Apartment furniture design, apartment living, Coco Flip, DesignbyThem, kate stokes, mim design, Miriam Fanning, Sarah Gibson
---