The fourth edition of Art Basel in Hong Kong felt fresh and more approachable than it had in other years. The fair, which ran from 24 to 26 March 2016 at Hong Kong Convention and Exhibition Centre, had a new floorplan, which saw the 239 galleries from 35 different countries intermingling more, so that visitors didn't feel like similar works were repeated one after another.
As with other years, there were the usual Picasso pieces, the Joan Miró prints, the flower-power paintings by Takashi Murakami. But there was also an interesting mix of Asian artists, with striking pieces by the likes of Jumaldi Alfi – co-founder of Indonesian art collective Jendela Art Group – at Jakarta's Nadi Gallery, and works by young Shenzhen artist Xu Zhen Bang at Pékin Fine Arts.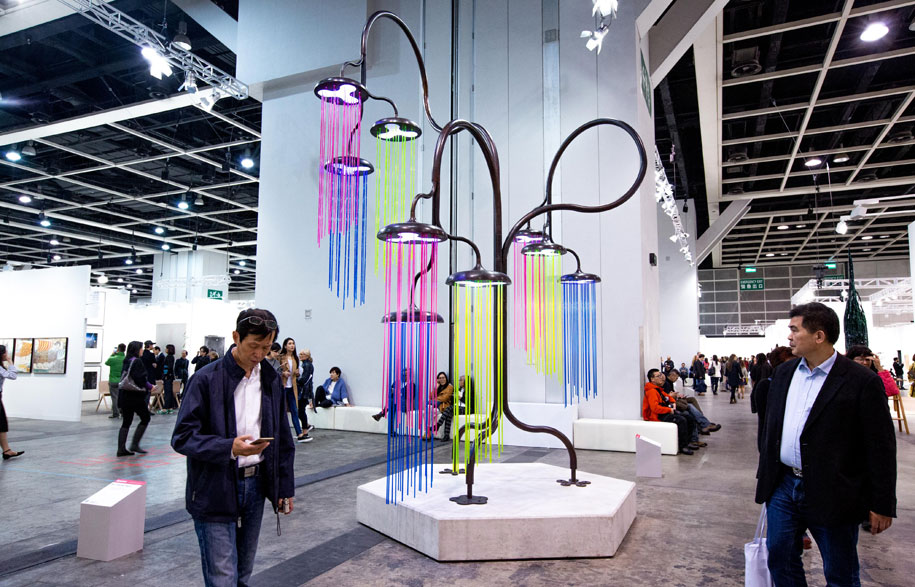 Works by Tracey Emin made an appearance, as usual – but a lot of what was presented this year was quite different from the neon we have seen in recent years. Lehmann Maupin showed one of her neon pieces, I Fell in Love Here, but the New York-Hong Kong gallery also showed a sculpture she did in 2015, The Heart Has its Reasons, and Xavier Hufkens showed several of her paintings.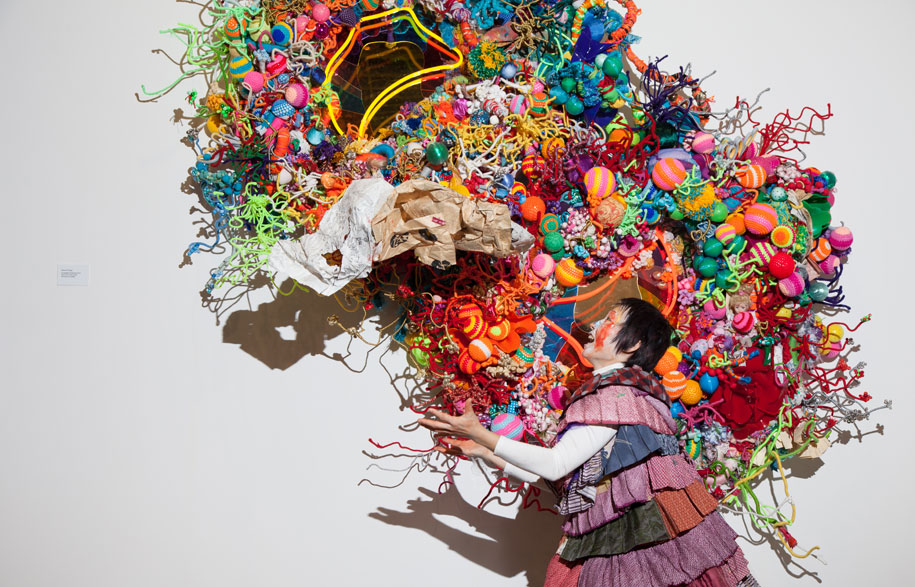 Above: Hiromi Tango
John McCormack, Director of Auckland gallery Starkwhite, said that many galleries had been asked to give their works context, in order to make it easier for visitors to understand them. They did this by presenting works that, together, acted as a summary of modern New Zealand art. First there were the totems – pou whenua – by Arnold Manaaki-Wilson, who is regarded as the godfather of Maori art. They also presented several abstract pieces by Gordon Walters, a key New Zealand figure in modernism, and photography by contemporary photographer Fiona Pardington.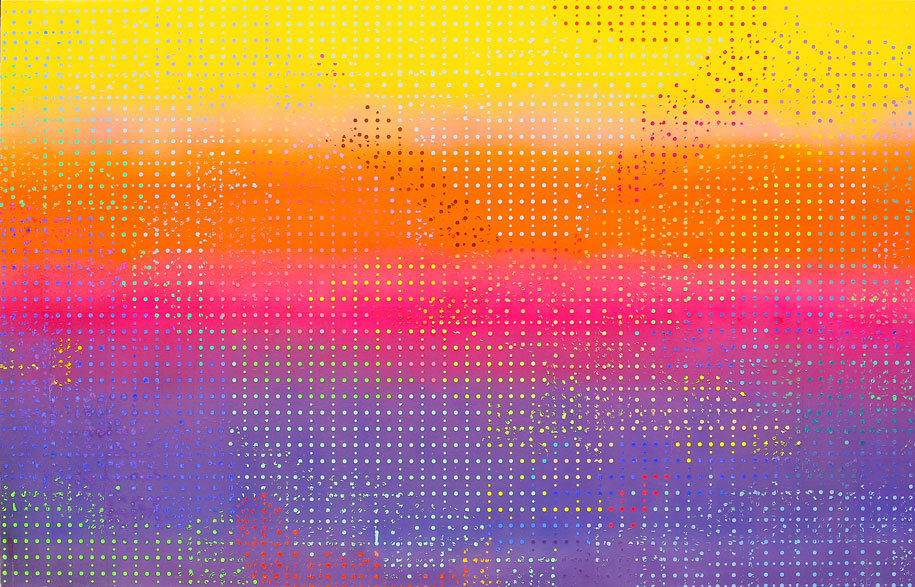 Above: Xu Zhenbang
The show was divided into Galleries, Insights, Encounters and Discoveries. Encounters was about installations and large-scale sculptures, with designer-artist Arik Levy presenting his faceted rock sculptures for Pékin Fine Arts, collective Tromarama's Private Works for Edouard Malingue Gallery, and Pae White's golden screens for Galerie neugerriemschneider among those on show.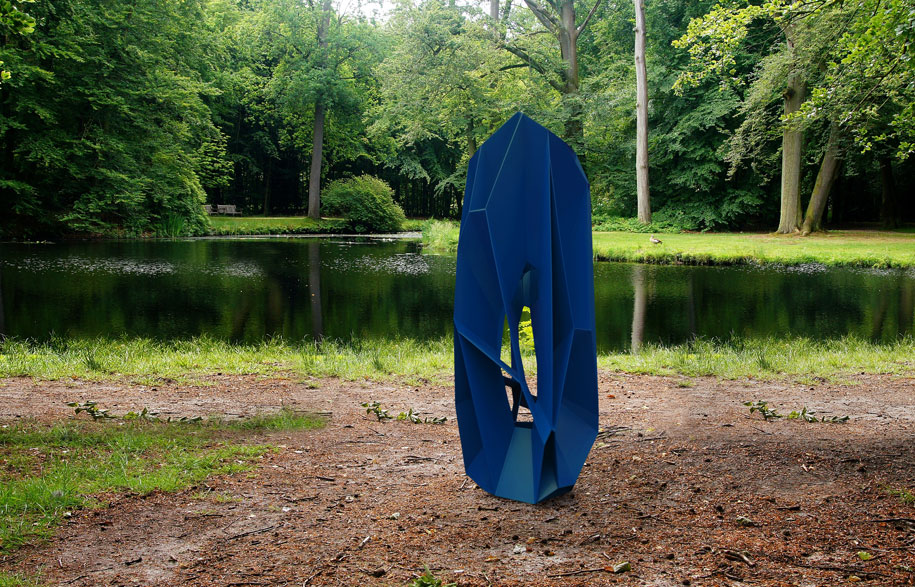 Above: Arik Levy
Discoveries focused on emerging artists, such as Jess Johnson at Darren Knight Gallery, and Yukihiro Taguchi at Mujin-to Production. Insights, meanwhile, was all about galleries from the Asia-Pacific region. This is No Fantasy + Dianne Tanzer Gallery showed Michael Cook's nostalgic and slightly eerie series, Mother, while Galerie du Monde showed Stella Zhang's all-black sculptural paintings.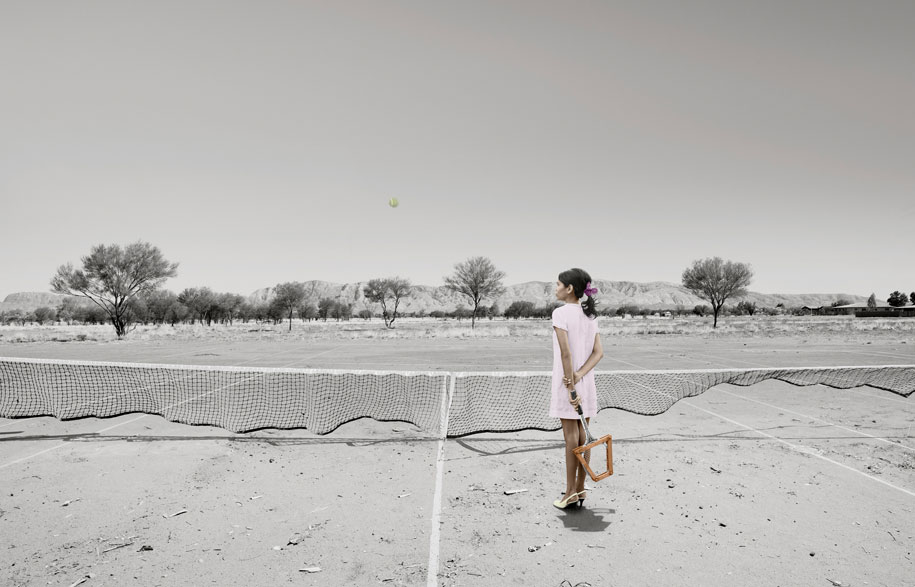 Above: Michael Cook
Also at Art Basel in Hong Kong was a Film sector, showing over 70 films, and Conversations and Salon, which included a range of talks and panels with artists, curators, and more. Asia Art Archive held a series of discussions at Open Platform, its booth designed by Hong Kong design and architecture studio COLLECTIVE. Meanwhile Art Basel in Hong Kong's Lead Partner, UBS, presented an exhibition in its UBS Lounge, showcasing works from the UBS Art Collection by the likes of Cindy Sherman and Anthony Gormley.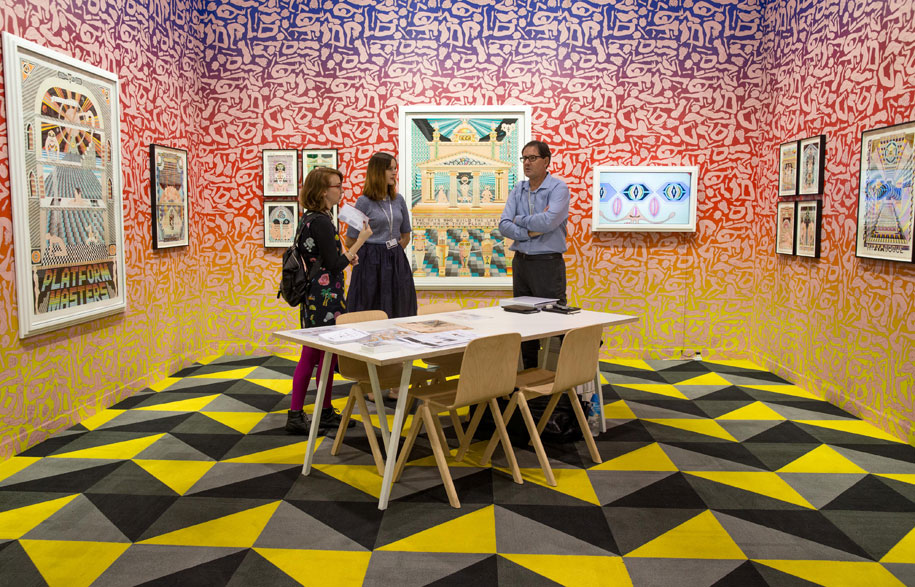 While a record-breaking number of people attended the fair – 70,000 visitors in total – sales were reportedly slow. Gallerists speculated that this was due in part to China's economic downturn, and the fact that the global art market contracted by 7 percent in 2015, according to the annual TEFAF Report.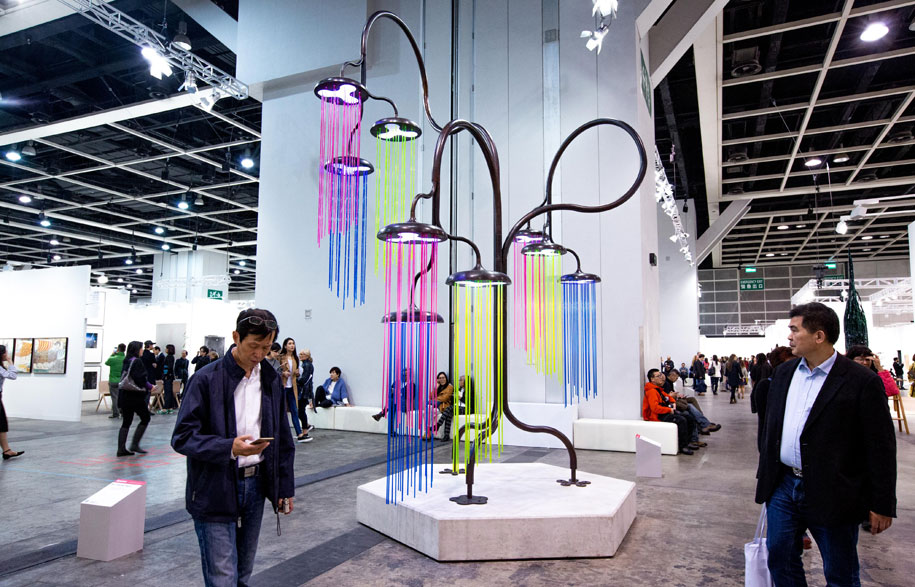 Despite this, it was probably Hong Kong's busiest Art Week yet, with a range of different satellite events happening around the city, including Art Central 2016, exhibitions, installations such as Tatsuo Miyajima's Time Waterfall on the International Commerce Centre, and plenty of parties.
Art Basel in Hong Kong
artbasel.com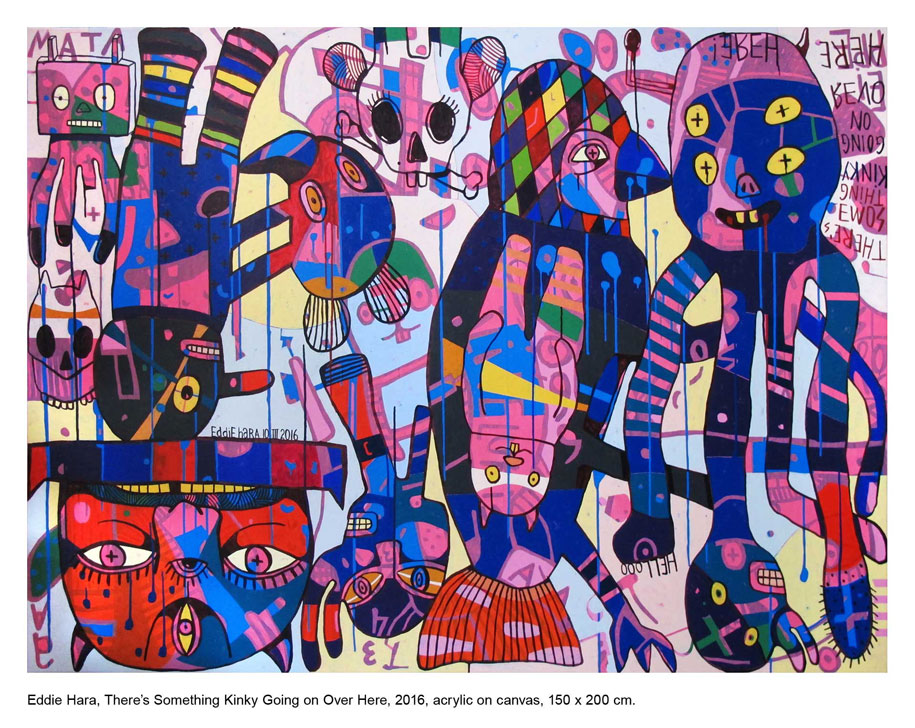 Tags: art, art basel hong kong, hong kong, installation, painting, sculpture
---