Selected from an invitational request to propose a sculptural panel to sit above the entry point within the historic façade of the Art Gallery of NSW, cross-cultural artist and Wiradjuri woman Karla Dickens has worked with the extraordinary talents of Axolotl.
Dickens, now based in Goonellabah, Lismore, on Bundjalung Country, was selected from six NSW female artist for the rigour of her work that speaks to the enforced invisibility and agonies of recent Aboriginal experience. "The work is about women and invisibility … the legacy of Aboriginal women today," with the final commissioned work being "important to me, and to my mob from northern New South Wales, to have this chance to speak," says Dickens.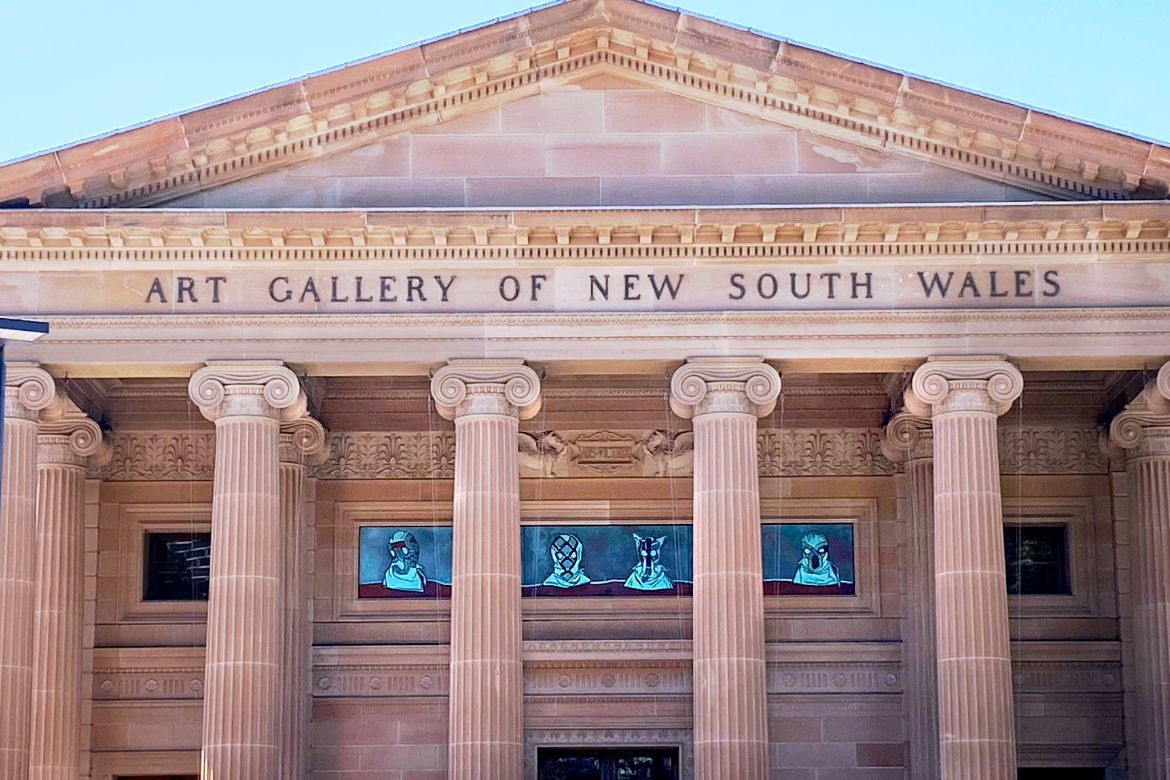 To See or not to See uses mixed media to depict hooded figures in an exploration of the continuing legacies of colonialism and patriarchy. Working with Dickens and the AGNSW Curatorial team to develop and fabricate the three-panelled work, Axolotl brought a combination of proprietary glass and metal techniques to the project.
Each panel was first kiln formed in jade lustre glass, whereby a kiln slumping technique enabled the silhouette of the hooded figures to sit pronounced. This process was selected, in part, as a reference to the bas-relief style of Dora Ohlfsen's original commission.
The artwork fills the space left empty by the abrupt and still unexplained 1919 cancellation of the commission for a Romanesque frieze by Ohlfsen. The location proved challenging, the team were effectively tasked with installing a semi-permanent artwork onto the heritage façade with no additional holes or fixings into the sandstone. The solution is an engineered compression frame system specifically designed, built, and tested to suit the artwork.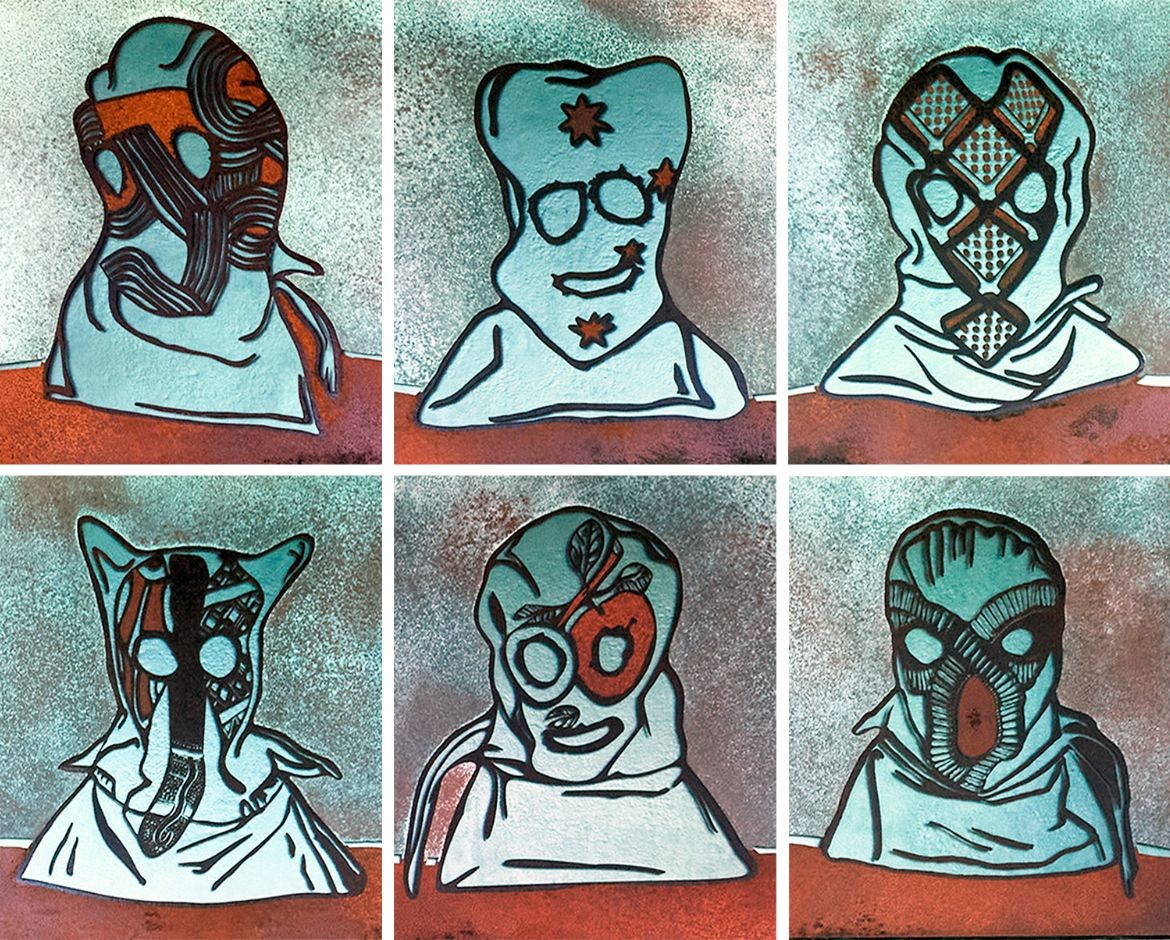 "One of the key considerations for the artwork was legibility at the height above the entry and how we could light the artwork. The frieze did not enable back lighting to be incorporated, so instead we explored the Axolotl Lustre glass range, which has a reflective quality that bounces the ambient light," says Emmaline Cox, Axolotl design director.
Utilising lustre glass for its uniquely reflective quality, the glass activates the artwork to enable the glowing figures to be decipherable from below and across the road with no additional lighting.
"The glass panels were then each treated with Axolotl's semi-precious metal ink process to inlay copper and iron metals onto the surface," explains Kris Torma, Axolotl co-director. For Dickens' work, the hooded figures used a combination of brown rust, black rust and textured majestic rust to highlight the design, while a sea green Verdigris patina was applied to the copper backing before being polished with guidance by Dickens at the Axolotl workshop.
"Karla was invited to be hands-on throughout the fabrication process and came to the Axolotl workshop on different occasions to be involved in the demasking of the hoods, and to guide the final polish and outcome of the sea green Verdigris patina of the artwork," explains Kris.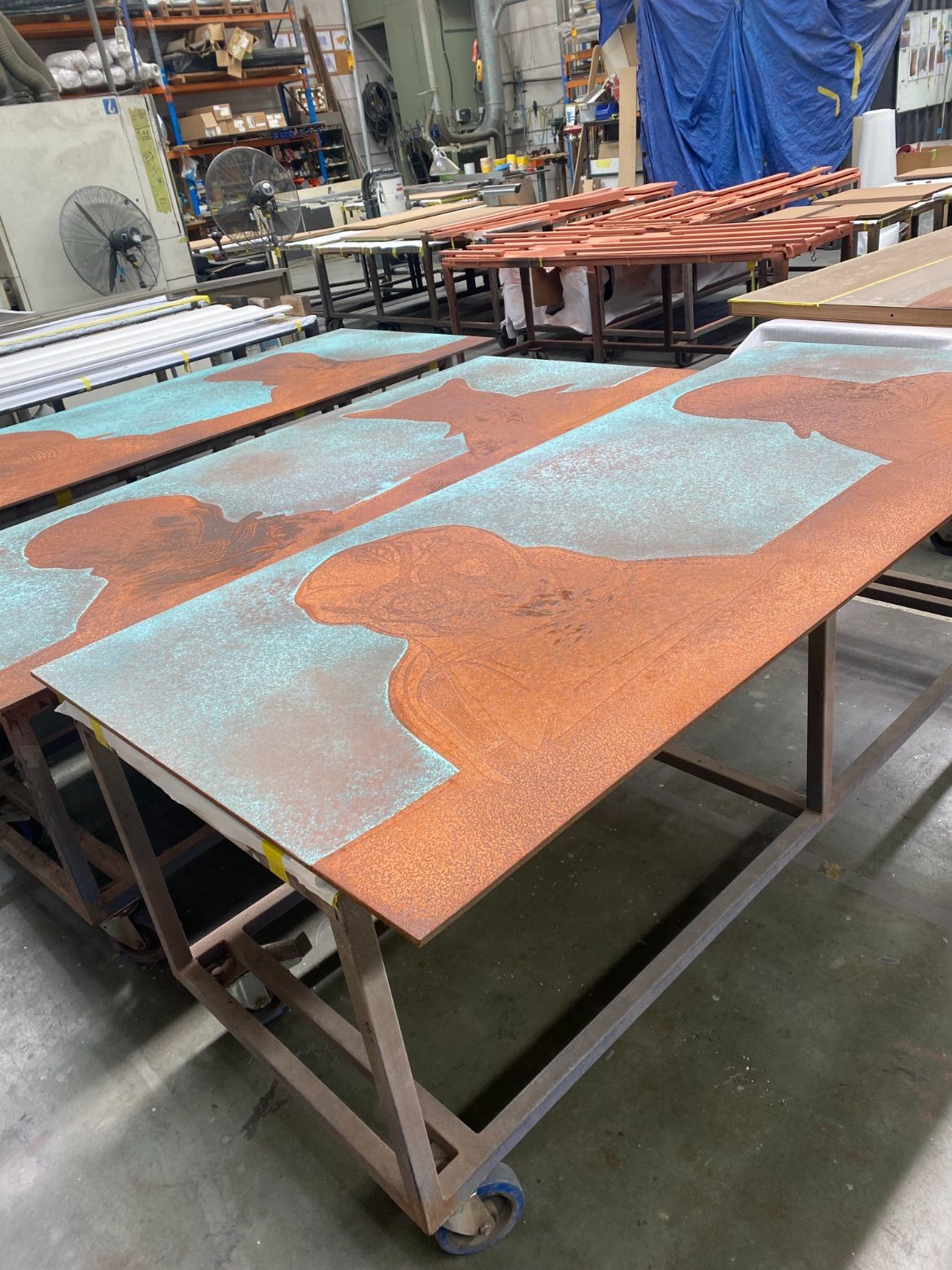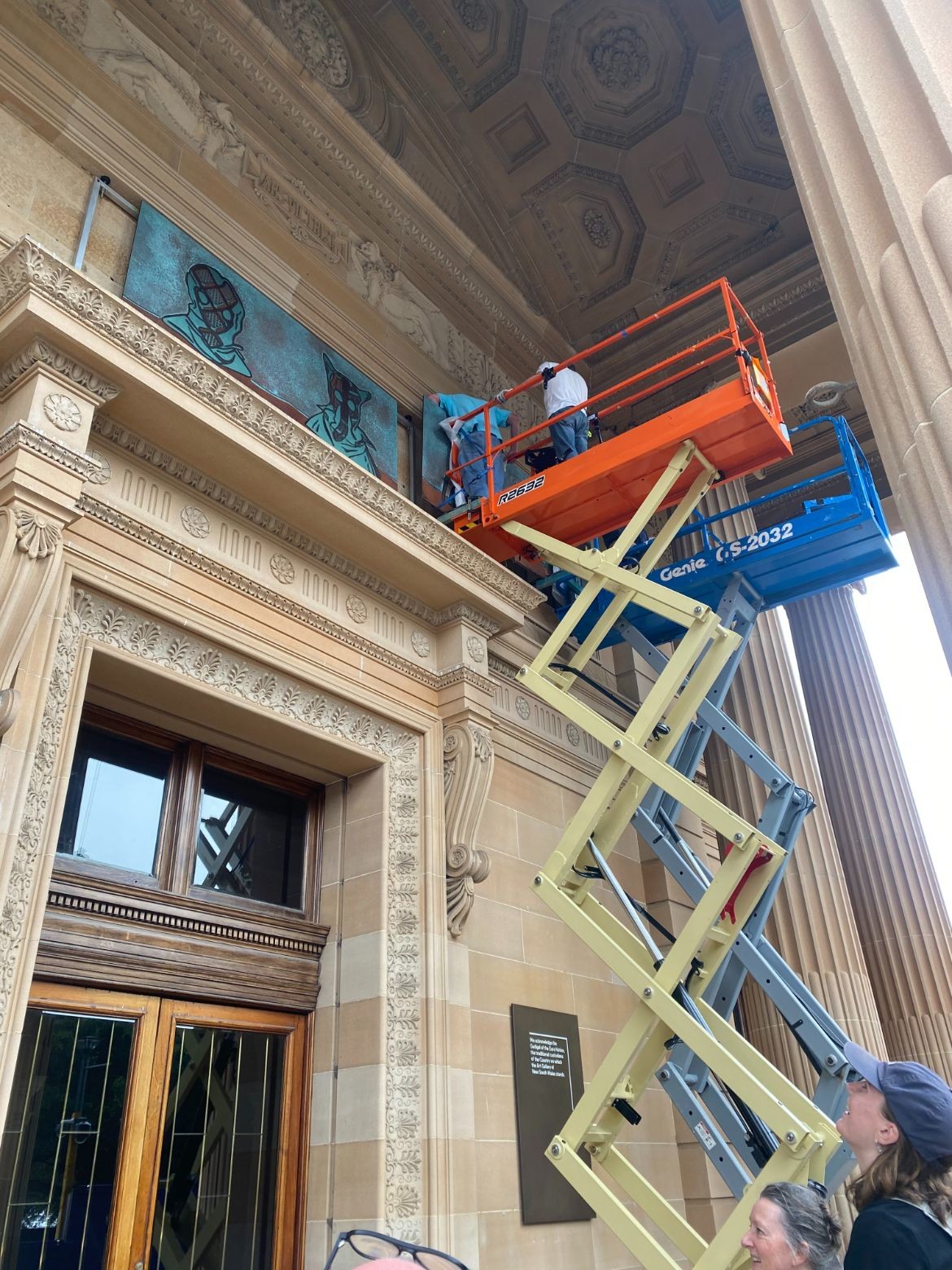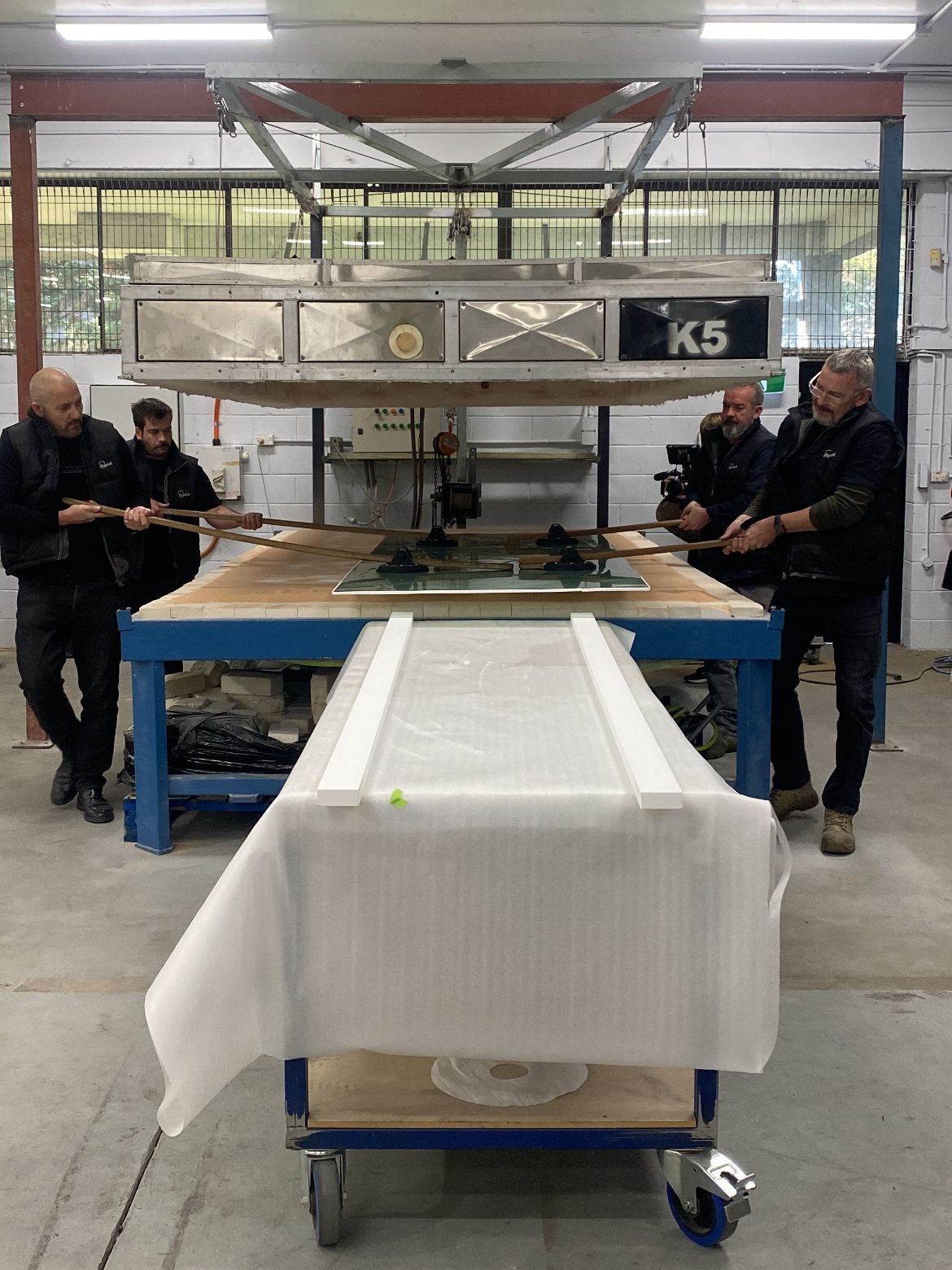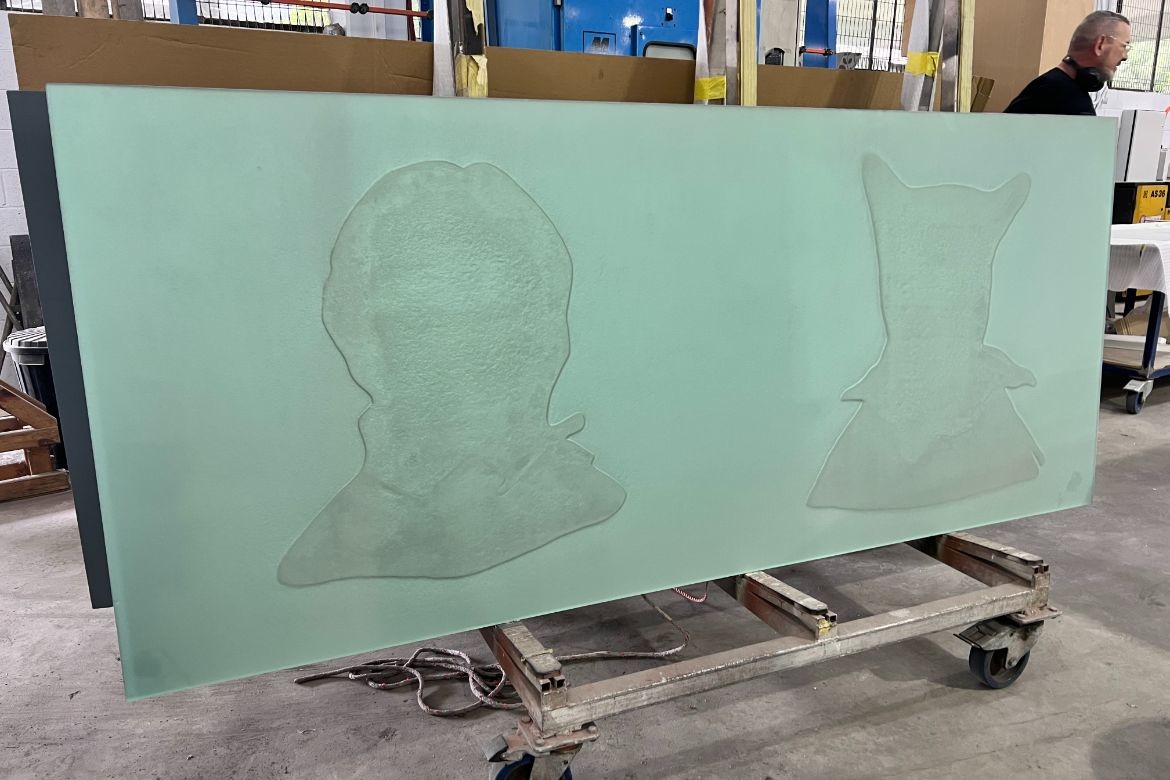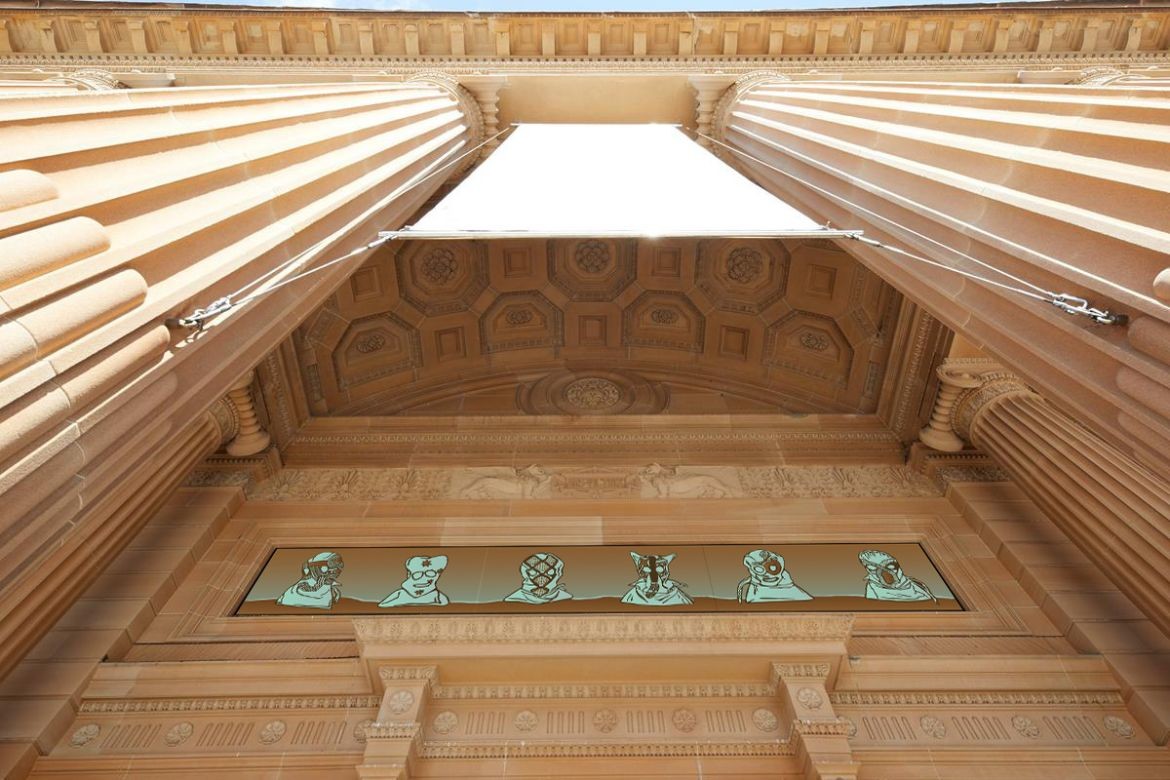 artgallery.nsw.gov.au
axolotl.com.au
Photography courtesy Axolotl
---