How has your background in electrical engineering influenced your fashion design, if at all? What else has influenced your aesthetic?
My engineering background manifests itself in a technical and practical approach to design. I need to experiment structurally with materials and then physically see what silhouettes and ideas emerge from these experiments. I am also always thinking practically about the final functionality, which means comfort, ease of wear and flattering the female form are always integral to my design process.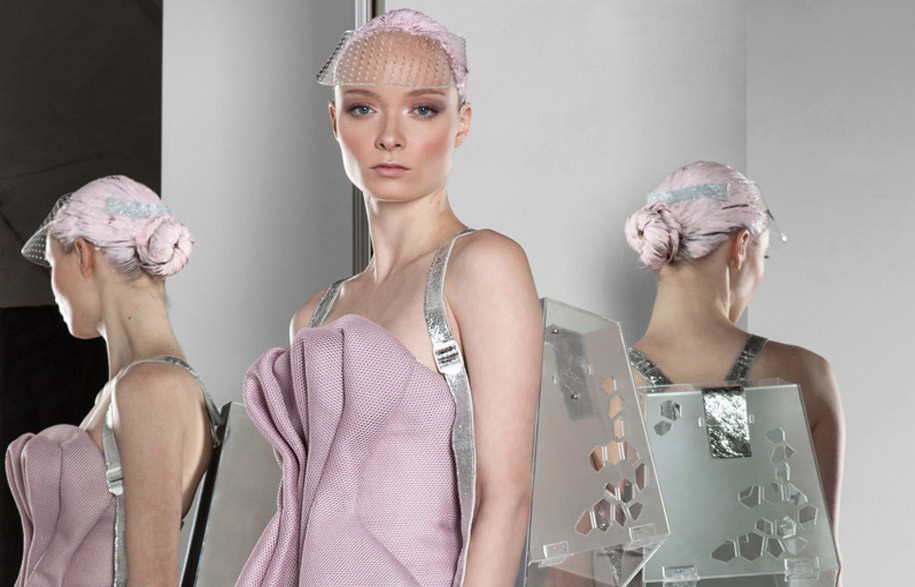 How is the illustrative process important to you?
Illustration and sketching have never been my strengths – I had to learn how to draw to apply for design school! – and I'm always trying to find other methods to convey my ideas. I drape on the mannequin, draw directly onto photos or use photoshop to splice ideas together. For me, the illustration is just the final step of communicating a resolved idea.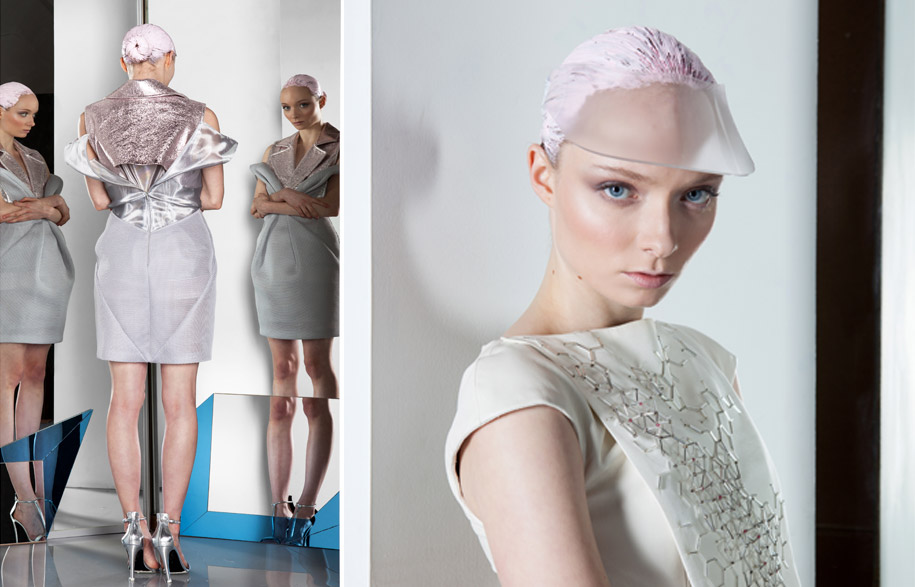 Describe your design process. What components do you find challenging and which are comparatively easy?
I approach design as a creative and reiterative problem solving process. My inspiration will come from researching interesting materials and fabrication techniques and experimenting with these until I find shapes and concepts that I want to pursue further. These will then be turned into 'wearable objects' to experiment with on the body before refining all of my ideas together into a cohesive narrative for the final collection.
I always find that sourcing that initial spark of an idea to pursue the hardest part of the design process, but once the concept is locked in, I absolutely relish the physical process of realising ideas into garments.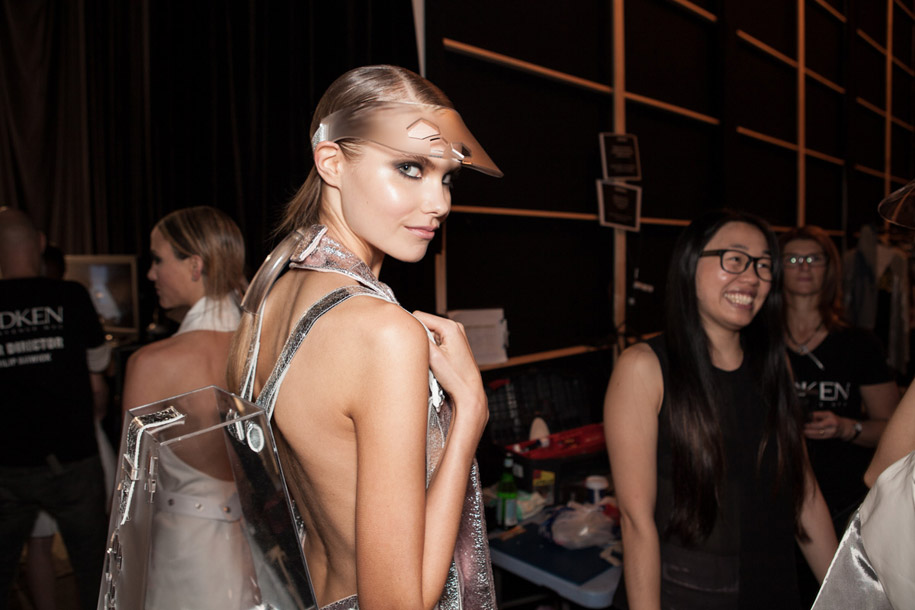 How do you approach texture, colour and form in unique ways?
Constant research, materials sourcing and experimentation are always key to my design process. I'm always mixing up different bits and pieces just to see what works.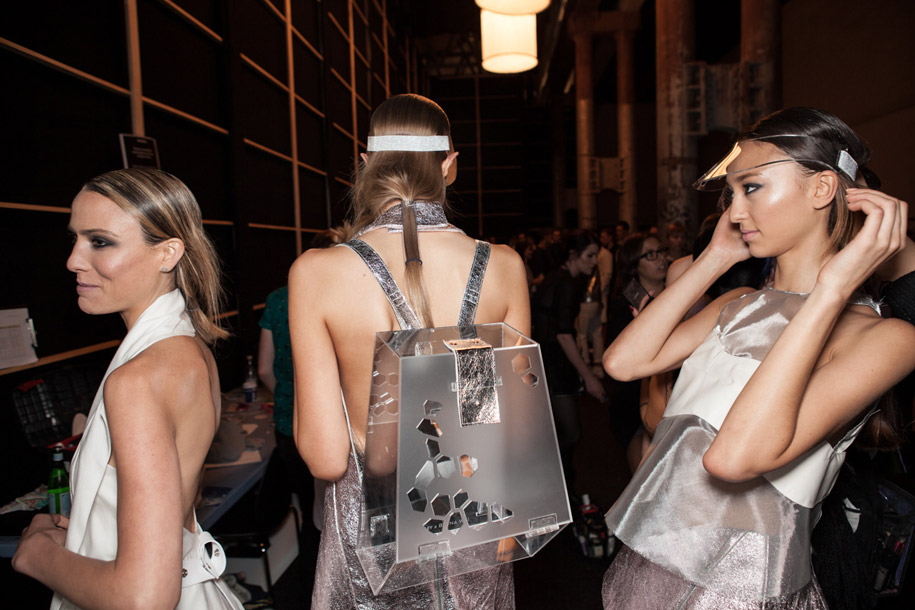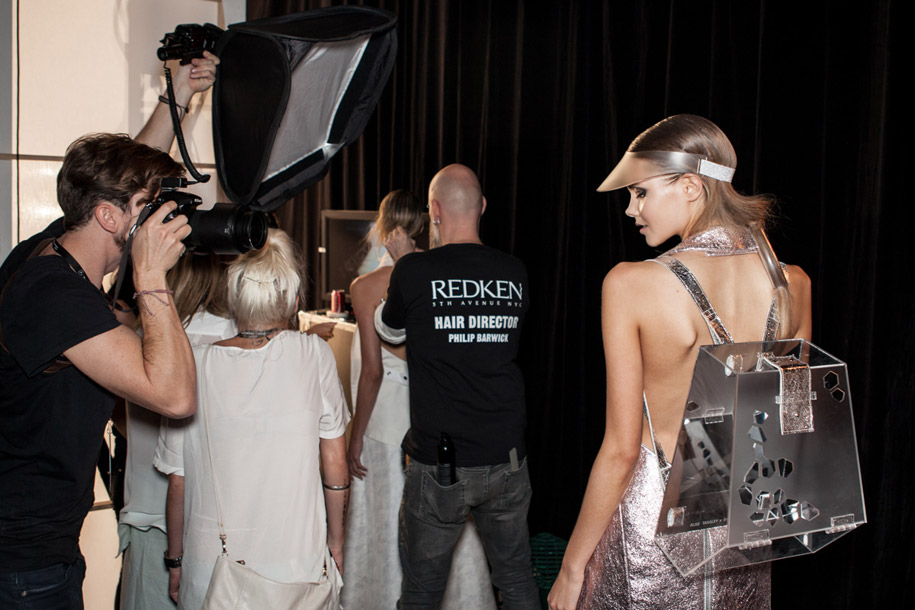 What distinguishes your fashion design?
Sculptural minimalism mixed with powerful femininity – pieces for the beautifully complex modern woman.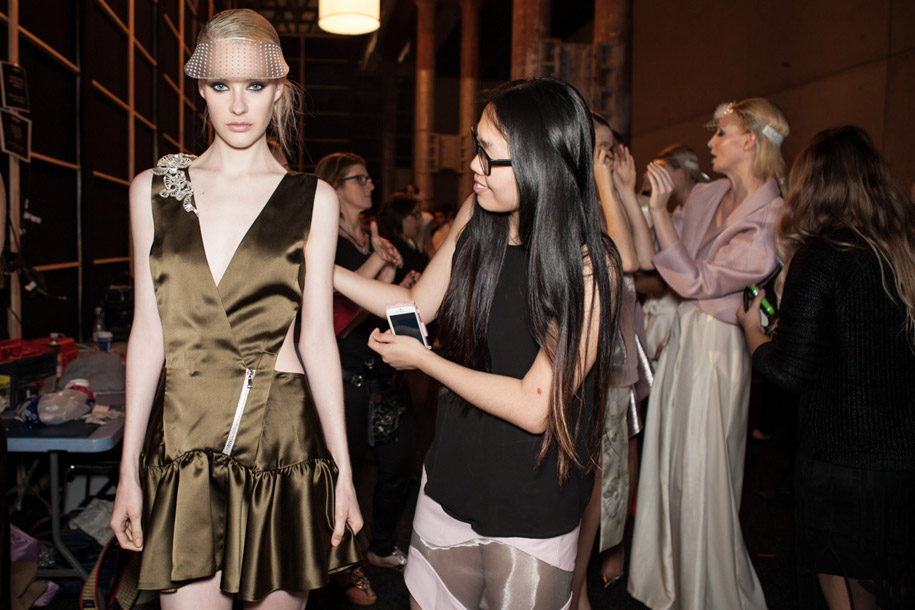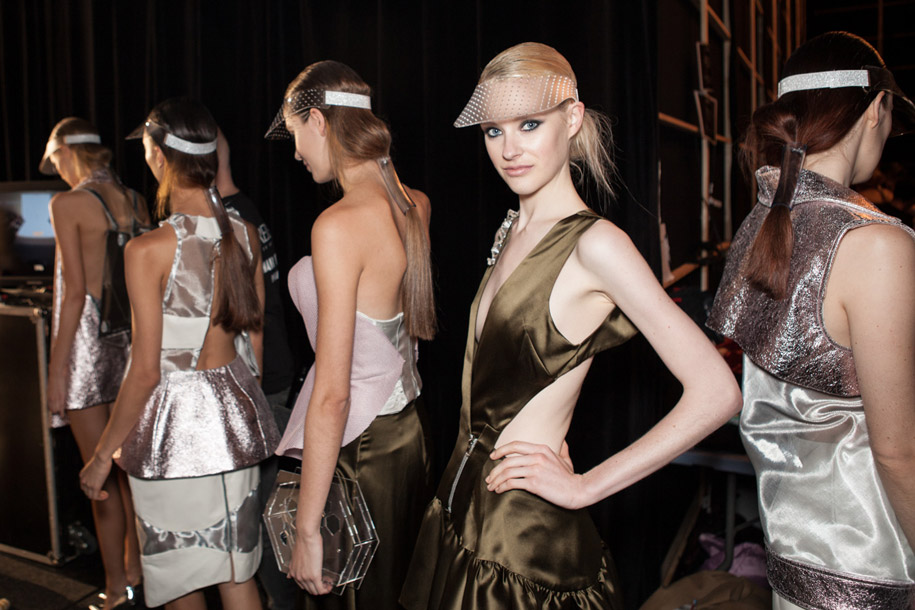 How will you or have you set up business strategies that are tailored to suit the design industry?
I'm planning to start small through developing custom pieces and then sustainably scale the business with market demand. I want to create a label with a long term vision, so that we can still be talking about the Bei Na Wei brand long into the future.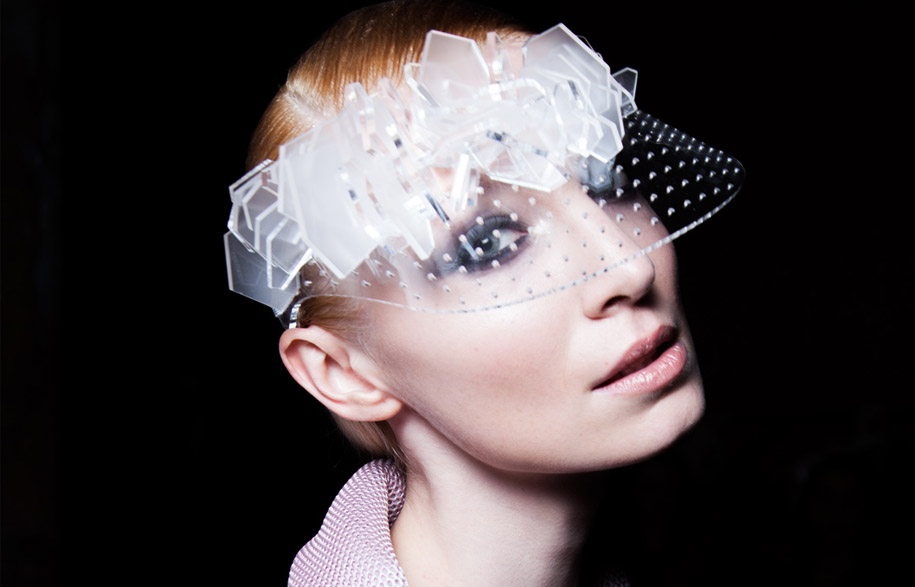 Read the full editorial on Bei in issue #57 of DQ Magazine.
BEI NA WEI
beinawei.com
---