Anyone who's ever craved Bill Granger's signature creamy scrambled eggs can well appreciate the impact he's had on Australia's dining culture. This much-loved restaurateur and food writer proves cooking wasn't meant to be laboured and that eating is all about the joy of sharing simple, fresh meals with family and friends. Whether you've eaten his dishes in one of his restaurants, cooked a recipe from any number of his cookbooks or watched him on TV, you'll know it's hard to resist his particular brand
of warmth and relaxed ease.
When I speak to Bill by phone, it's a bitterly cold morning in London and while he's indoors, he lets me know it's blowing a gale outside. I feel like I'm talking to an old friend. He's affable and generous, with an energy that's contagious. He's also humble and very, very savvy. Not for nothing the bill's empire, including Granger & Co (as his restaurants are called in the UK, where he's been based since 2009 with wife Natalie Elliott and their three daughters) is currently 18-strong worldwide, with plans to expand.
"I would never have imagined this success," he says candidly. "I just do what I like and make sure I care about what I do."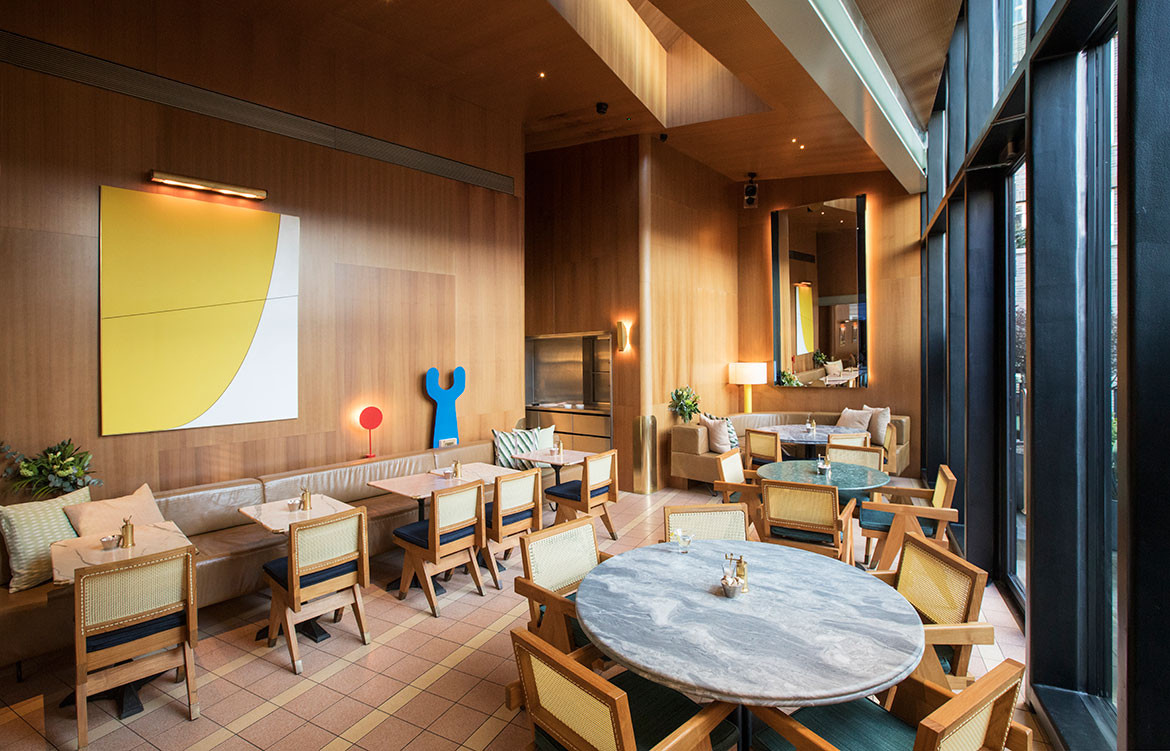 One of the things Bill cares about most is food, or more specifically, the way it brings people together. He realised a long time ago after moving to Sydney from Melbourne to study at the College of Fine Arts, now UNSW Art & Design, that he doesn't like practising solo. So when he got a part-time job in a restaurant to support his studies, he instantly fell in love with the hospitality industry and its ability to foster community amongst all involved. Needless to say, Bill didn't complete that art course and soon after, opened his first restaurant in Sydney's Darlinghurst. It was 1993 and he was just 23 years of age.
The bill's brand was born with the launch of this restaurant and remains an instantly recognisable slice of Sydney, another of his passions. "What I noticed when I first moved there was people going out in the early morning to get their cup of coffee and sitting on a milk crate out front of the café to drink it. It was all about this idea of being outdoors and I wanted to create something with bill's that reflected that," he says. Translating the casualness of Bill's own beachside lifestyle to the interior of the Darlinghurst restaurant was an organic process, establishing the blueprint for each restaurant that has followed.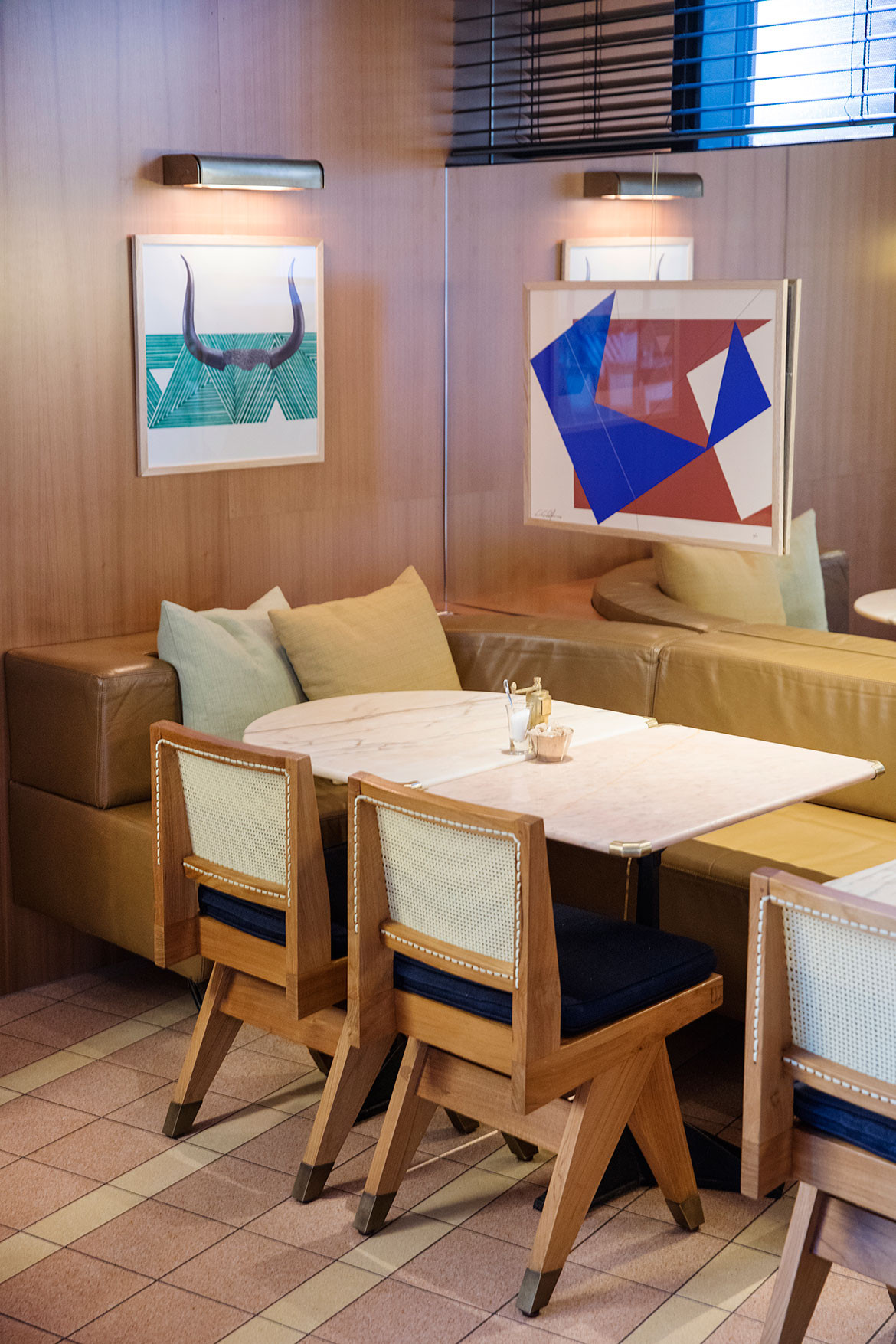 Indeed, creating environments is one of Bill's favourite parts of the job and while he's worked with a small number of interior designers over the years, his most frequent collaborator is Meacham Nockles (formerly Meacham Nockles McQualter). He liked the fact the Sydney-based practice had never done a hospitality fit-out before they began working together – he knew they'd bring a fresh point of view to bill's.
They're responsible for the design of the Bondi, Japan, London and Hawaii restaurants, successfully capturing a lightness that makes each fit-out feel welcoming and appealingly laidback. There's an element of whimsical domesticity to these interiors in that they're not over-designed, and for Bill that's important. "I'm not about creating restaurants that just look hot right now," he explains. "We don't want them to feel too 'of the moment', instead we want them to still feel relevant in 15 years' time." It's essentially his brief for every new fit-out and this timelessness is achieved through logical planning, generous spatiality and an honest material palette that's restrained yet quietly sophisticated.
As an export, the branding works a treat. Each restaurant's design may be customised to the neighbourhood in which it's located – Bondi's fit out is much more casual than say, Chelsea's in the UK – though the distinctness of bill's iconic 'quintessentially Sydney' DNA is strong. It continues to have great appeal in a country like Japan, which has a formal tradition of dining unlike many other places. Bill opened his first restaurant outside of Australia there, after Tyler Brûlé (who, incidentally gave Bill his first writing gig at Wallpaper*) put him in contact with a group of potential Japanese investors long interested in what he did.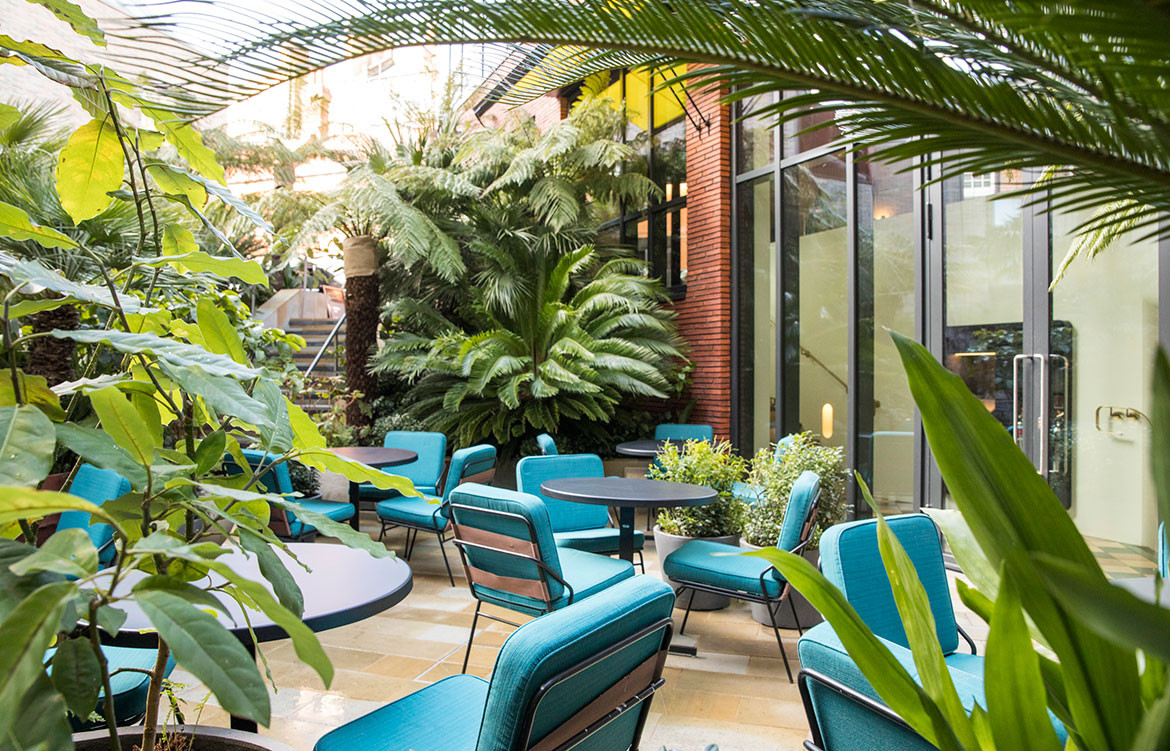 The expansion into Japan was a natural progression for someone who lived there during a gap year and Bill cites the country, it's people, the food and customs as a source of creative inspiration. His interest in design resonates with the value Japanese culture places on aesthetics and unsurprisingly, he admires not only the delicate flavours of Japanese cuisine, but also the way it's carefully presented on the plate, much like a work of art. Ingredients synonymous with Japanese cooking – sesame seeds, miso, raw tuna – have found their way into the bill's menu, a perfect complement to the lightness of its existing dishes.
I can't resist asking Bill if he has a favourite chef and he names Neil Perry, "because he changed Australian dining". Certainly, when bill's Darlinghurst first opened there were no other 'designed' restaurants, except perhaps for Neil Perry's Rockpool. Bill believes the dining experience should be a memorable one and a fit-out's experiential qualities are just as important as what's coming out of the kitchen. "So, it's essential to have a beautiful interior because it shows that someone cares. Customers want to know the owner gives a damn and it's important they walk away feeling they've had all their senses fed," he explains.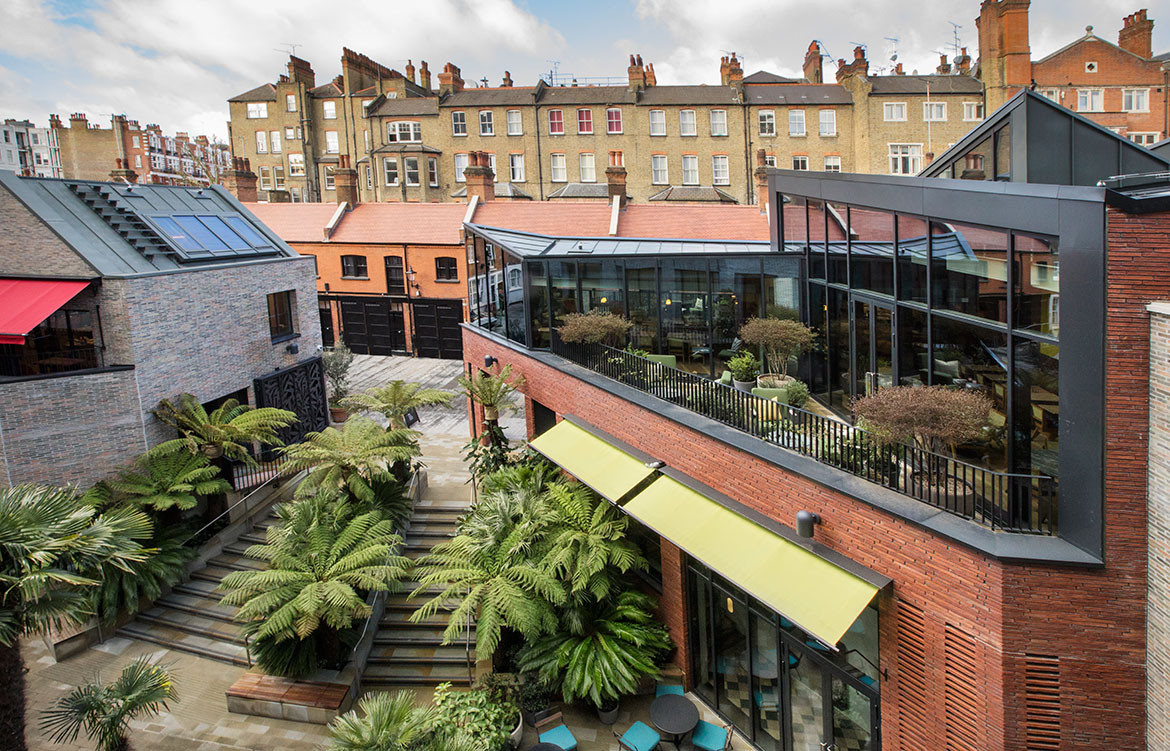 Another of Bill's favourite chefs is The River Café co-founder Ruth Rogers for her absolutely delicious food and skill as a restaurateur. And as much as Bill appreciates restraint in design, he simply can't get enough of her London restaurant's interior, with its futuristic-cool 1980s vibe, designed by architect Richard Rogers, who also happens to be her husband.
Bill is looking at potentially expanding into Taiwan, is launching another restaurant in South Korea and will soon be moving bill's Surry Hills literally next door to its current location. Ultimately, he wants to keep on doing what he does as well as possible, maintaining consistency across the brand and advocating for casual dining. "What I love most about food is enjoying it with other people, sitting down and sharing time with family and friends," he says. "And that's what I love most about restaurants too."
bill's
bills.com.au
Photography by Richard Boll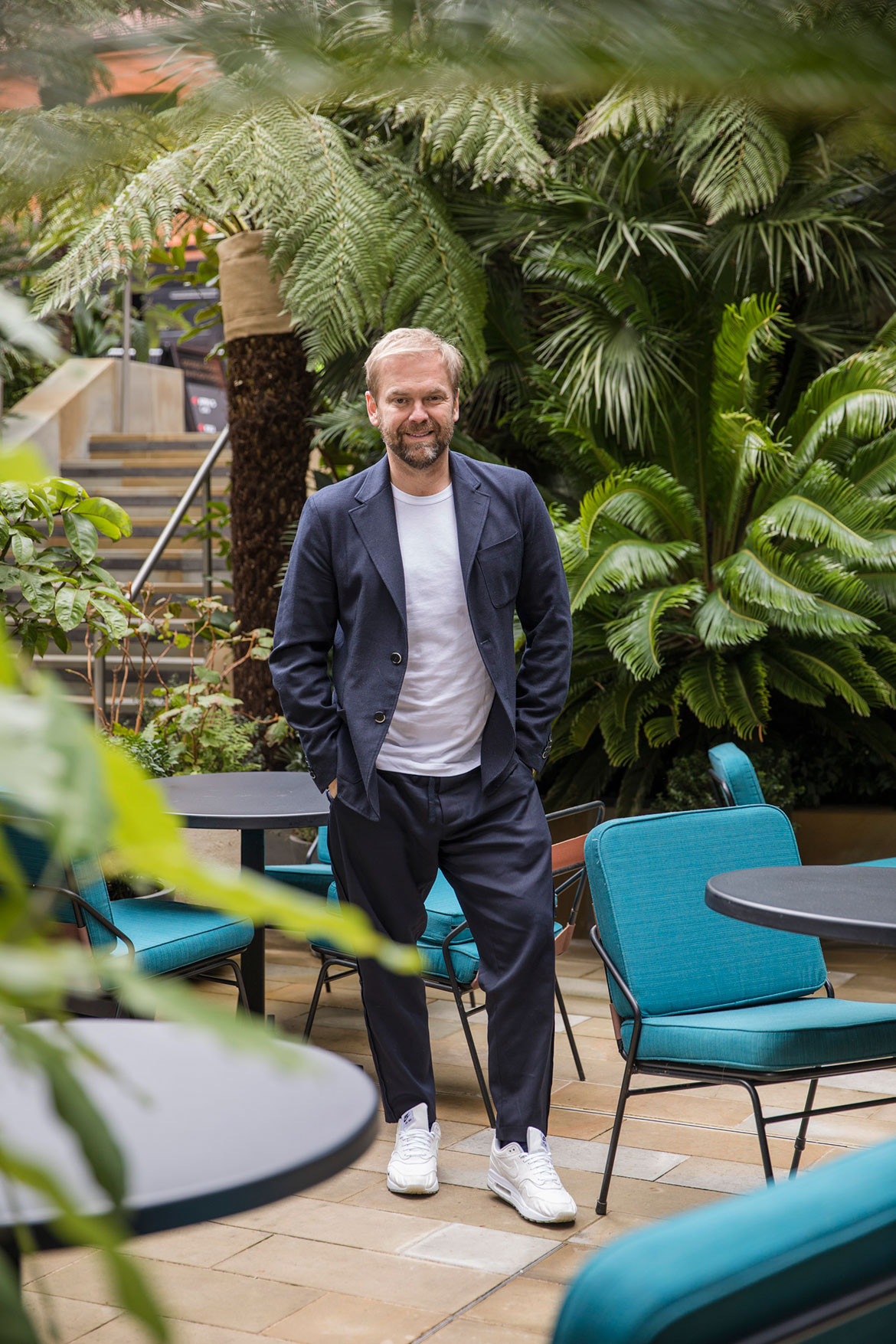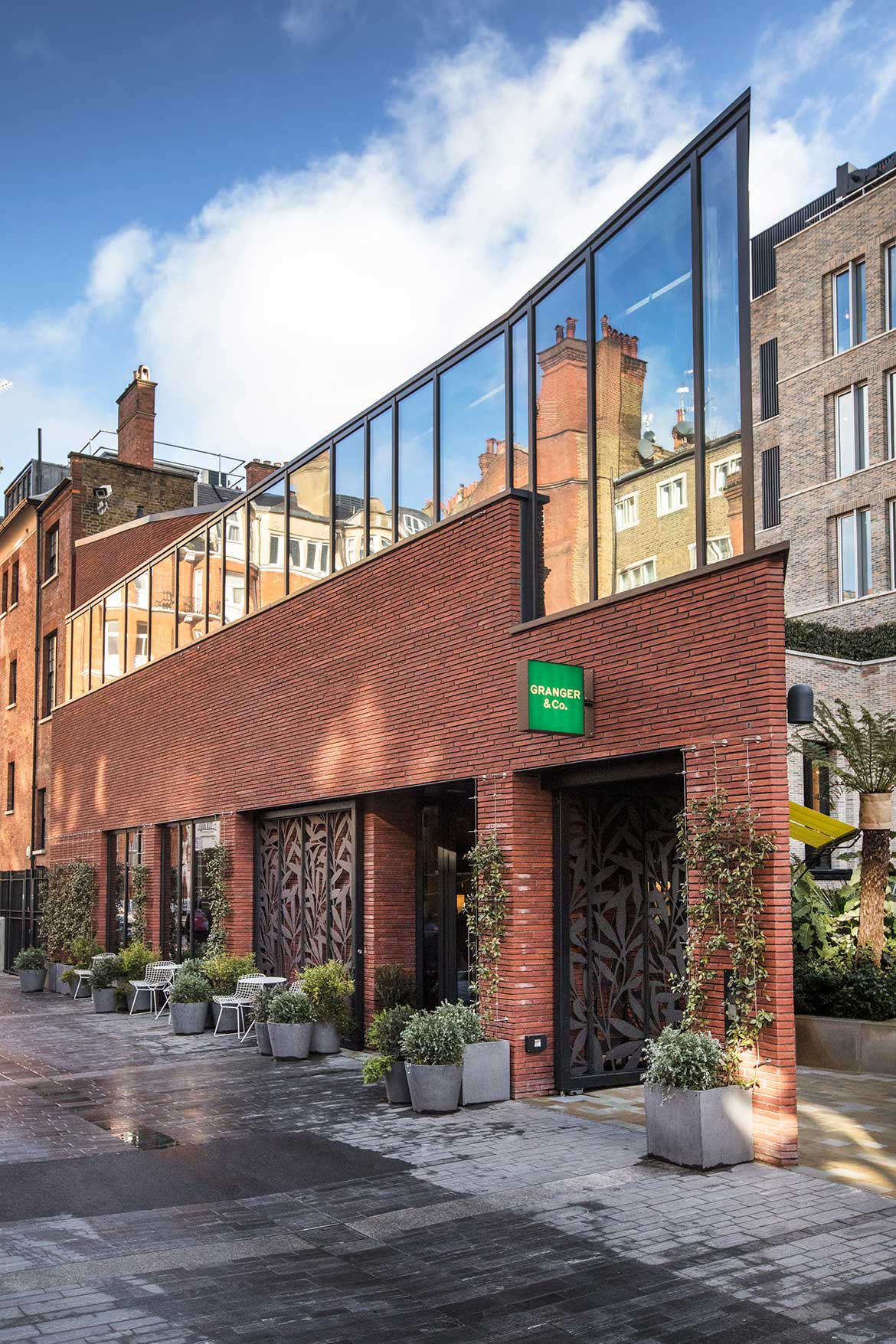 We think you might also like to read about Neil Perry
---