Cover Image: Max Dupain Australia 1911–92
On the beach. Man, woman, boy 1938
gelatin silver photograph
If Modernism came late to Australia, it also didn't come easy. While the European Modernists – Gropius, van der Rohe, Le Corbusier and Co – emerged from World War One determined to devise a brand new world, Australia would only really wake up after WWII. By then, it was more about a Brave New World, the title of George Orwell's 1932 satirical novel and, provocatively – given that the Orwell tome was by then banned in Australia – the title of a 1938 photograph by Max Dupain. It's a Fritz Lang kind of thing, all soft female flesh and hard, shiny machine.
Dupain's photography figures extensively in Brave New World, the National Gallery of Victoria's reckoning of the 1930s in this country. As well as photography, there are posters and paintings and furniture and frocks – and a very fine lineup of Bakelite radio sets, lent by a private collector. But while the artifacts are fascinating enough, it's the photography that really intrigues me.
It's in the photography that the friction between the Classical and the Modern is played out upon naked bodies in works by Laurence Le Guay and Olive Cotton as well as Dupain. "People like Dupain believed that Modernism had dissociated Australians from their Classical inheritance, and he felt that he could go about reconnecting us through association with the beach," says co-curator and Dupain authority, Isobel Crombie. "I would argue that Dupain is really a Classical Modernist in that his work isn't always about a celebration of Modernity. He definitely saw a dark side to it as well."
While Dupain's images celebrated the new, Modernist body in all its eugenic perfection (as if the Nazis hadn't taught us a lesson) the underlying angst is made evident in pieces like Doom of Youth (1937) with its crucified muscle boy on a Catherine/steering wheel. (Daddy Dupain, a genuine eugenicist, disdainful of the flesh, once wrote, "We see painted dolls of women everywhere, with falsely-coloured lips and cheeks and stream-lined eyebrows; but beneath this sloppy exterior is the anemic soddenness of disease and ill-health – whitened sepulchres!" Cheery, really. (Quote from the very excellent Brave New World catalogue.)
"It was in the 1930s that the battle between the Conservatives and the Modernists came to a head," co-curator Elena Taylor points out. There was conflict not just about our naked bodies, but our dressed selves too – as a rich selection of women's fashion in this show attests. Conflict, too, about our world of interiors, as seen in a section on 'Modern Melbourne Interiors'. And conflict, too, about the legitimacy of our indigenous population. "In the 1930s you see the rise of an aboriginal movement with aboriginal people calling for citizen rights, as well as increased interest in aboriginal Australia by artists and writers. And you have the rise of the first aboriginal artist of renown, Albert Namatjira who had his first solo show in 1938."
By breaking our Modernist history off from the European and North American canon, Crombie and Taylor enable a unique reading of a singular history. This show is a dazzler, and long overdue.
Brave New World opens today at the National Gallery of Victoria, through October 15th.
Words by Stephen Todd
Photography courtesy of the National Gallery of Victoria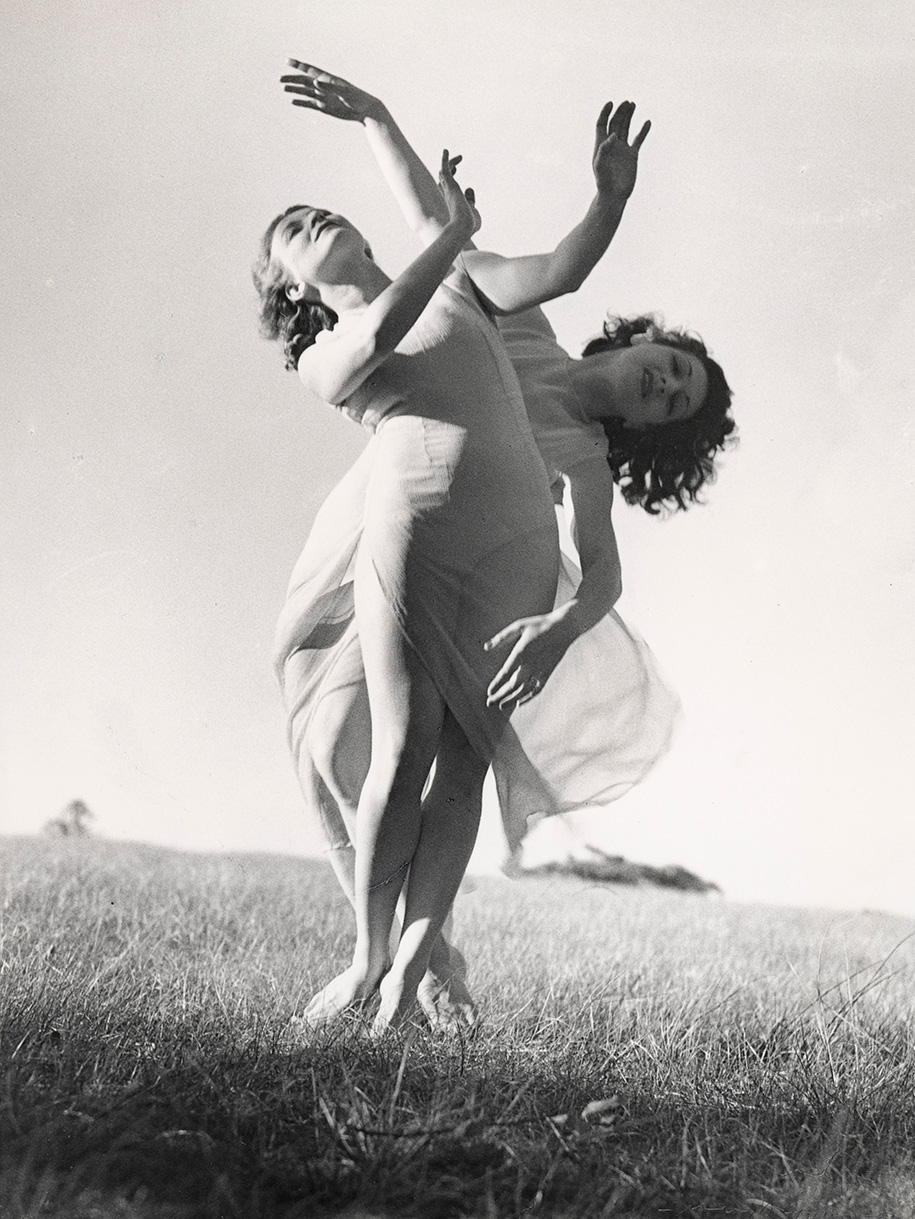 Max Dupain Australia 1911–92
Ballet (Emmy Towsey and Evelyn Ippen, Bodenwieser Dancers performing Waterlilies) 1937, printed (c. 1939)
gelatin silver photograph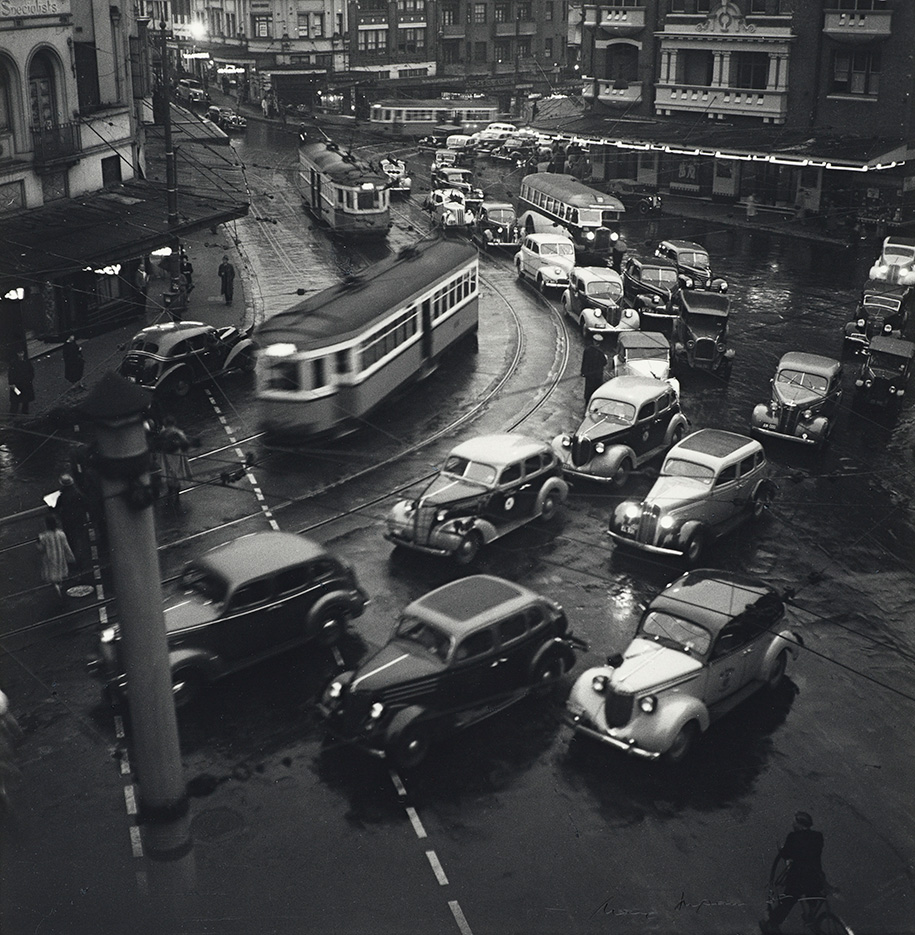 Max Dupain Australia 1911–92
Rush hour in King's Cross 1938, printed c. 1986
gelatin silver photograph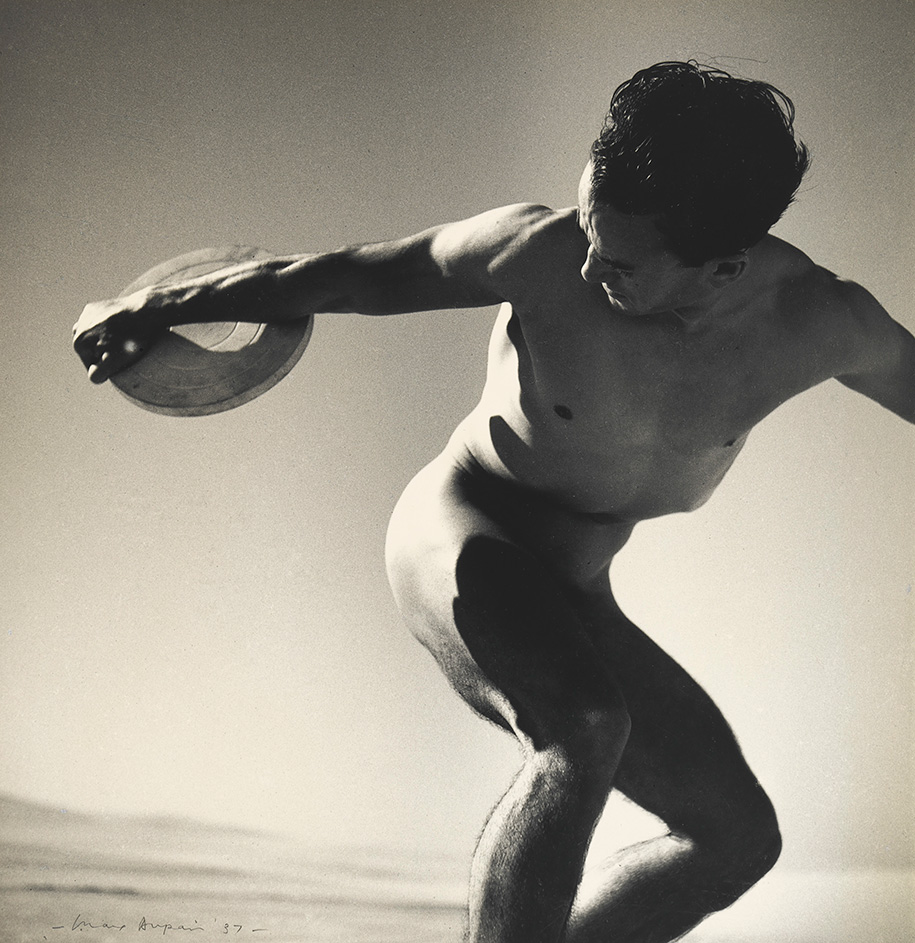 Max Dupain
Australia 1911–92
Discus thrower 1937, printed (c. 1939)
gelatin silver photograph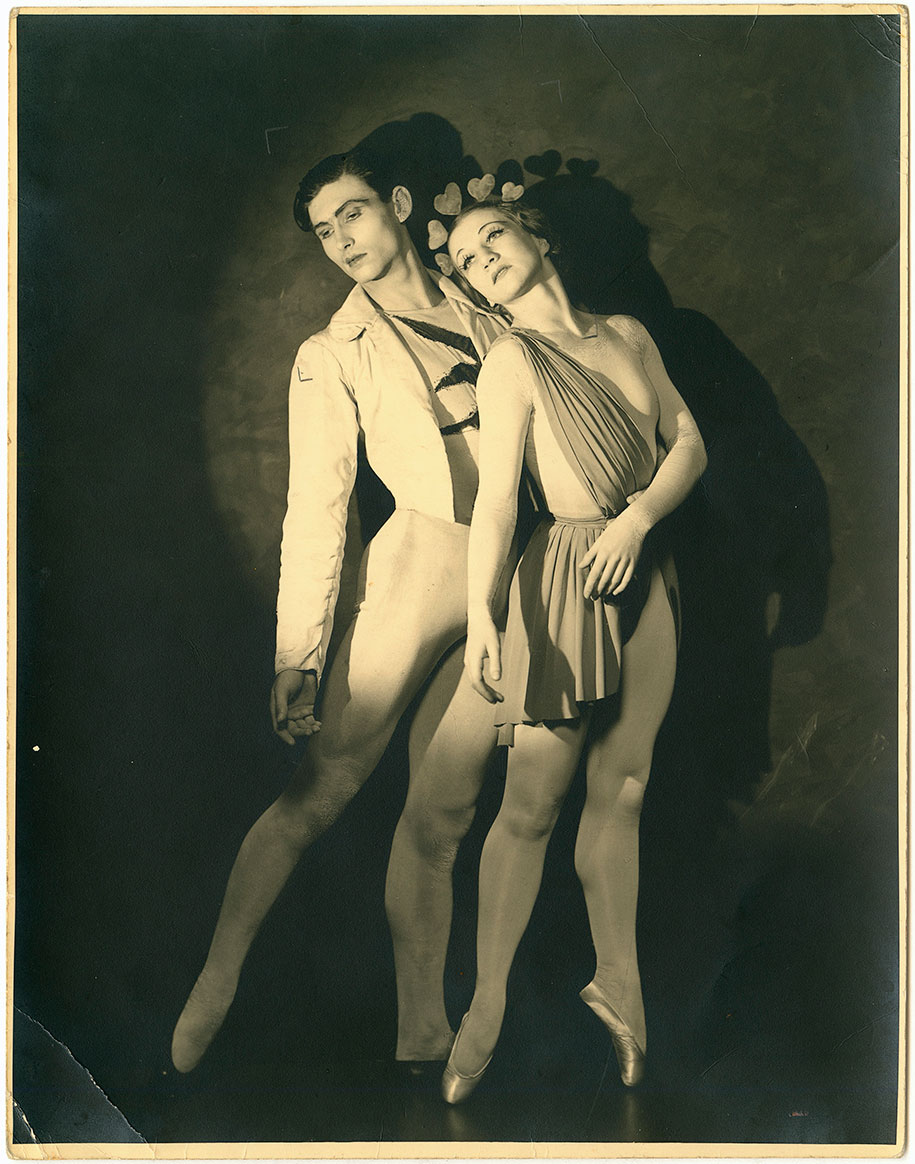 Jack Cato Australia 1889–1971, England 1909–14, South Africa 1914–20
Helene Kirsova and Igor Youskevitch in Les Presages, Monte Carlo Russian Ballet (1936–37)
gelatin silver photograph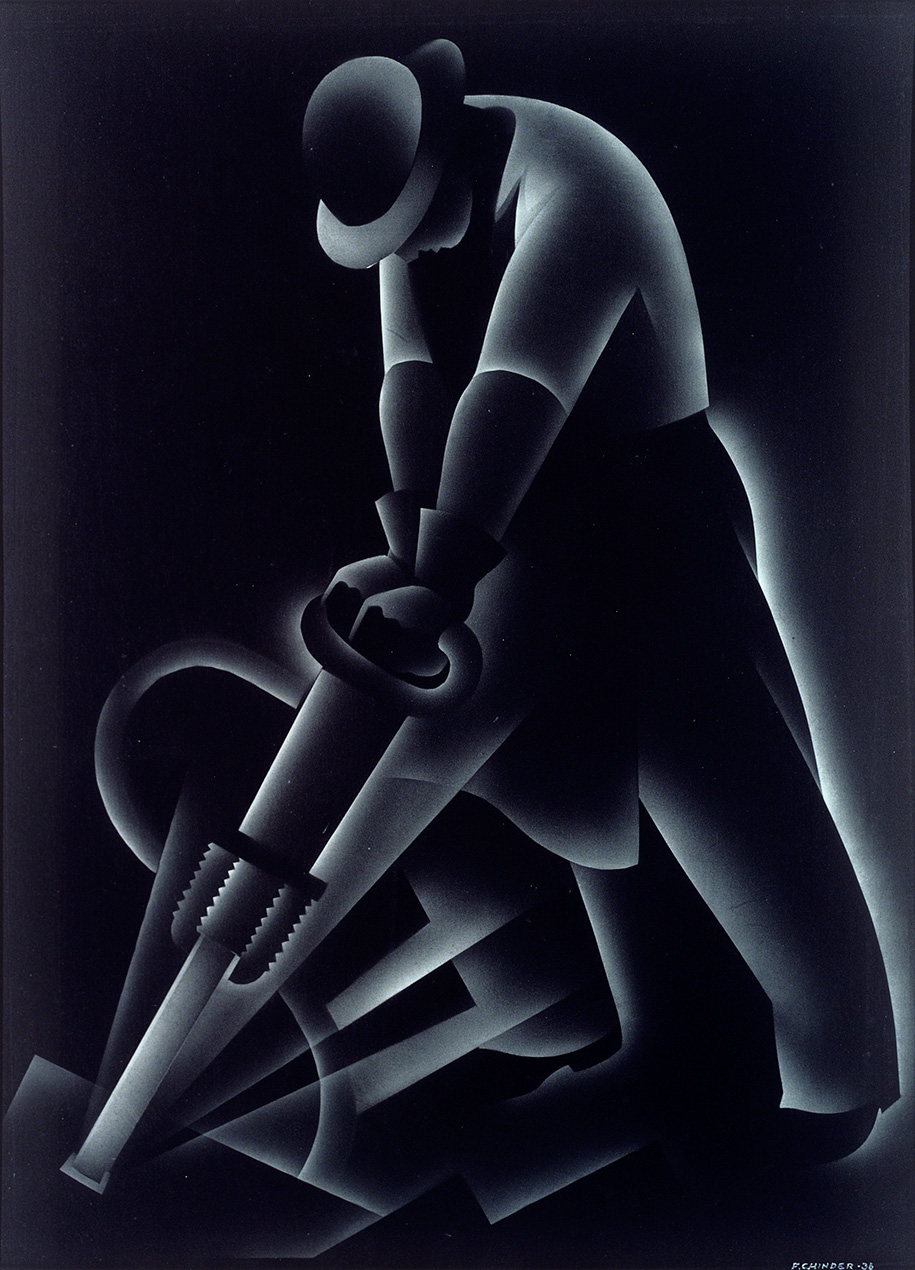 Frank Hinder Australia 1906–92, United States 1927–34
Jackhammer 1936
airbrush on black paper
---