Once upon a time, apartment living was deemed somewhat undesirable. It was reserved for those of whom the quintessential Australian quarter-acre dream home was not – for whatever reason – a viable option. But times are changing. For most, idealistic home-with-garden is a far-gone dream. For many, ideals have changed, and inner-city living takes precedence over a sizeable plot.
Thanks to widespread demand for inner-city living, Australia has developed a penchant for building up instead of out. While the footprints of our cities resist the need to expand in tune with the population, for better or worse, the sky truly is the limit.
Driven largely by the macro-level societal context, changing generational trends, and Australia's shared conscience, developers have begun gravitating towards boutique multi-residential developments. This calls for several shifts in the approach to the design and build model of multi-residential properties – placing emphasis on creating living conditions that contribute positively to residents' wellbeing. Hand-in-hand with these attitudinal shifts, biophilic design and its benefits for wellbeing continue to grow traction. As this awareness grows, it points to the need for an increased understanding and delivery of innovative landscape design approaches appropriate for vertical living.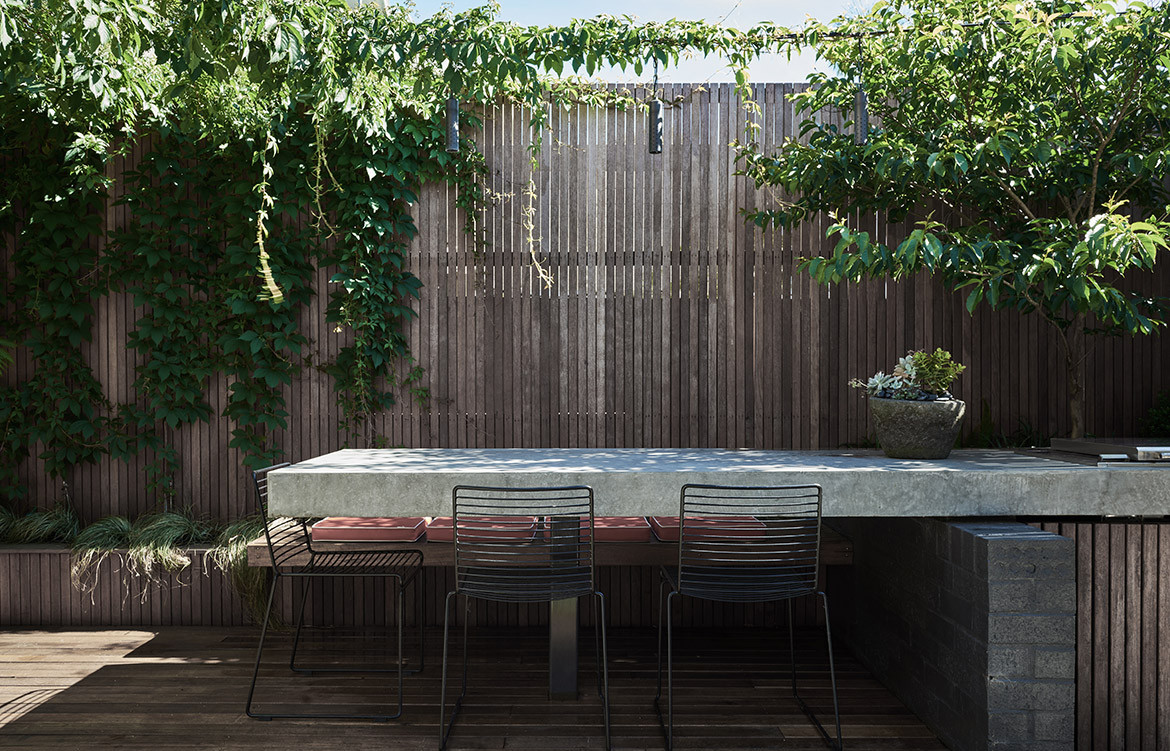 Brett Robinson, creative director and founder of Melbourne-based landscape design practice, Acre, is particularly interested in designing solutions to this challenge. Intent on fostering genuine connections between people and their natural surroundings, Brett champions the need for considerate design practices and cross-disciplinary collaboration in order to achieve the greatest outcomes for a project. This sentiment resonates strongly throughout Acre's recent River Street project, a Future Cities development designed in collaboration with interior design firm, Hecker Guthrie, and Buckerfield Architects.
Comprised of three large, uniquely identifiable dwellings, River Street is a boutique development in the truest form; grand in scale, rich in character, and sustainable by design. Despite sharing a façade, each of the three River Street residences – Tall House, Pool House, and Penthouse – features its own unique floor plan, interior design, and outdoor spaces. Working in harmony with nature, Acre has selected the vegetation throughout River Street's residences to flourish in its conditions and create internal microclimates. Lush fernery prospers over the courtyard of Tall House. Next door, the Pool House is host to an abundance of exotic and native plantings. Upstairs, the Penthouse boasts a bright and airy Mediterranean feel, full of sun-loving species and Australian natives.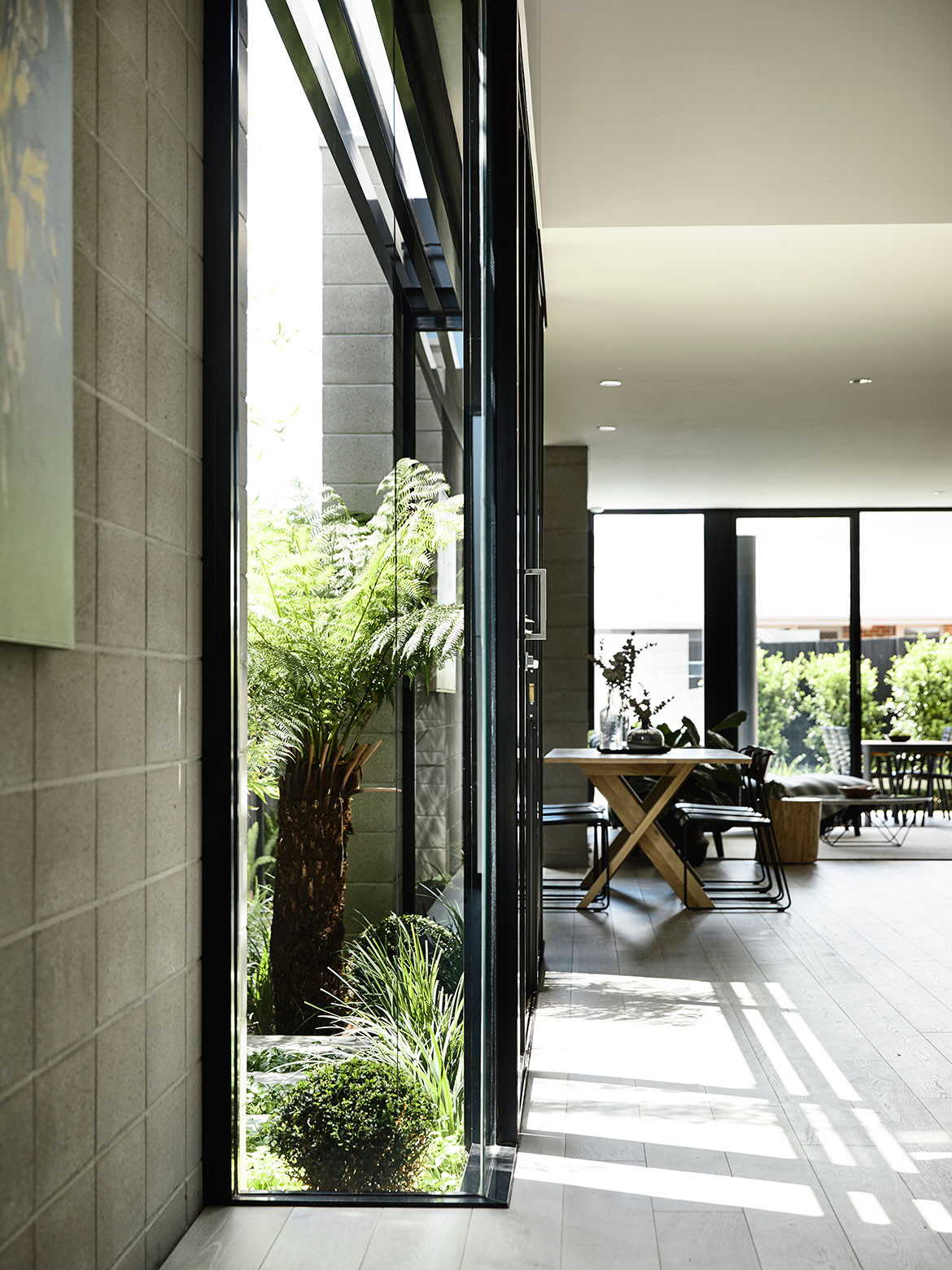 Beyond visually demarcating the three residences, Acre's careful curation of River Street's various flora and fauna serves as much more. Each plant choice is underscored by deep consideration of climate, with specific respect to each residence's exposure to the elements.
"We have a very intense and specific climate in Australia that makes the difficulties of landscape architecture more pronounced than other places around the world," explains Brett, "when pulling living spaces up from the ground, the vegetation is no longer protected. Hot westerly or northern winds in summer can be extremely damaging for plants and the local environment, so we need to play into the strengths of these conditions."
By adapting the planting design as River Street rises from street-level to Penthouse, Acre tactfully ensures each residence's vegetation is ideally suited to its relevant light, wind, and shade conditions. Tailoring plant selection in this way, Acre is able to enhance the internal microclimate of each space, organically establishing a habitat that enriches all life within it.
Acre
acre.com.au
Future Cities
futurecities.com.au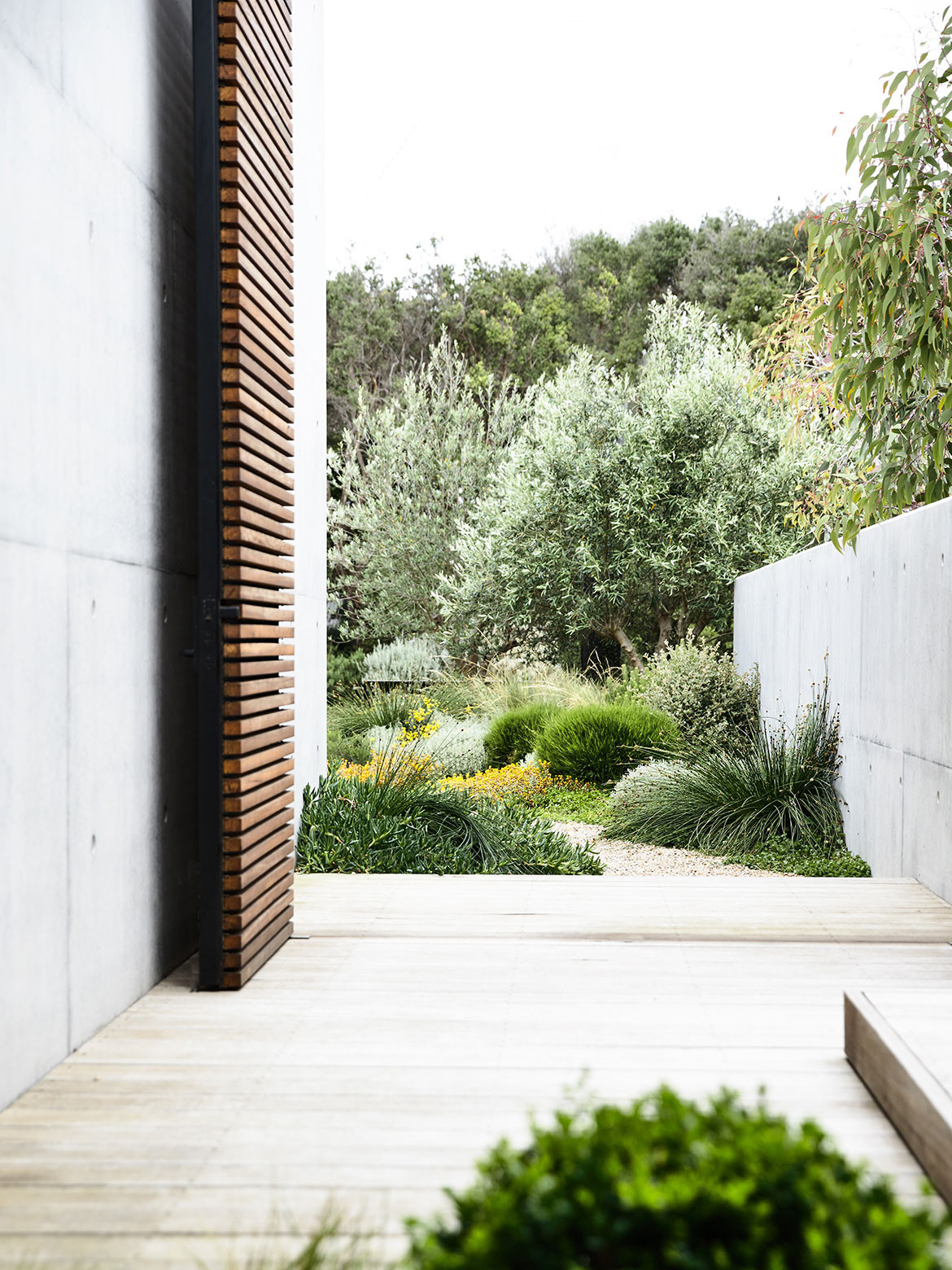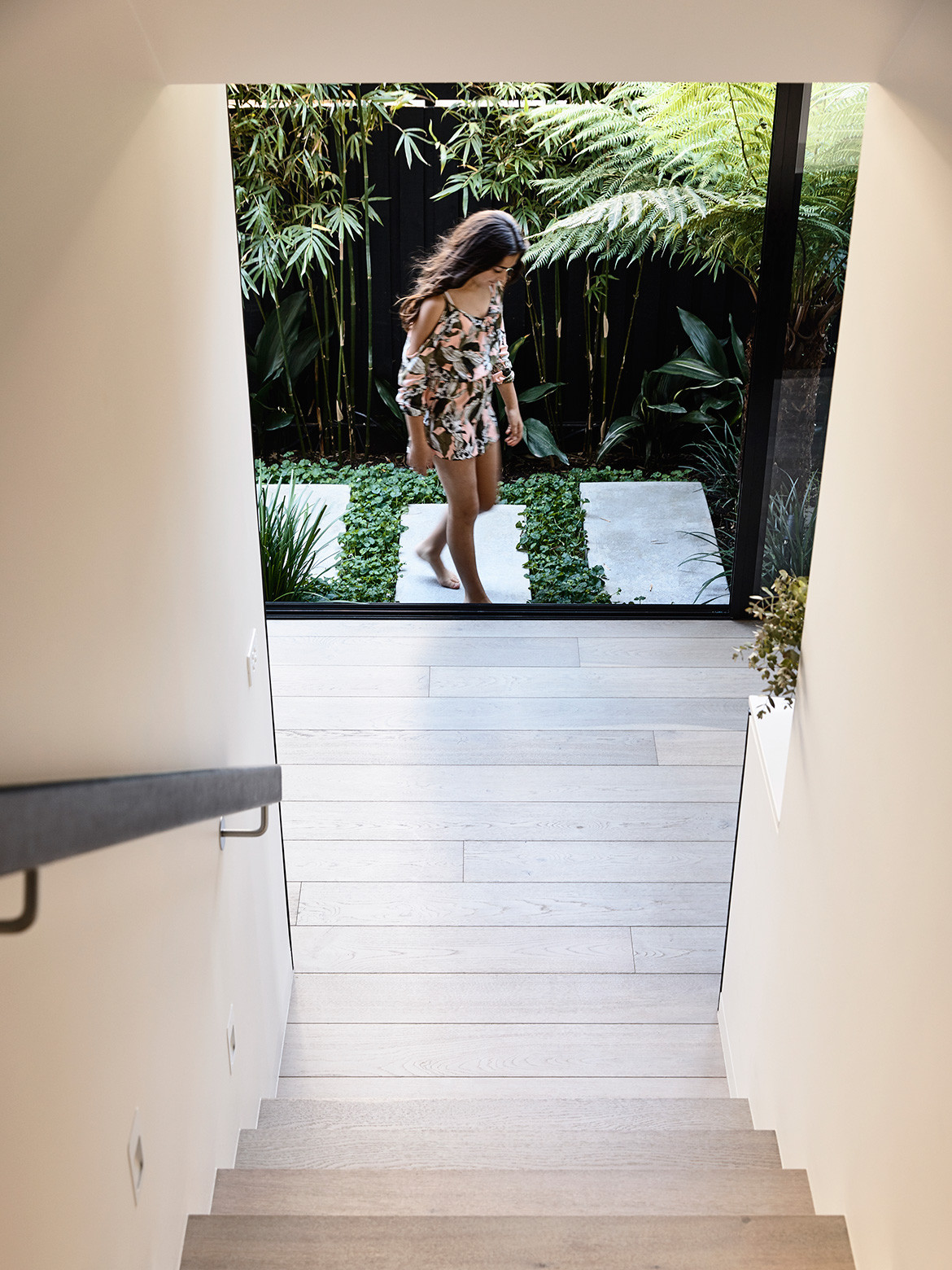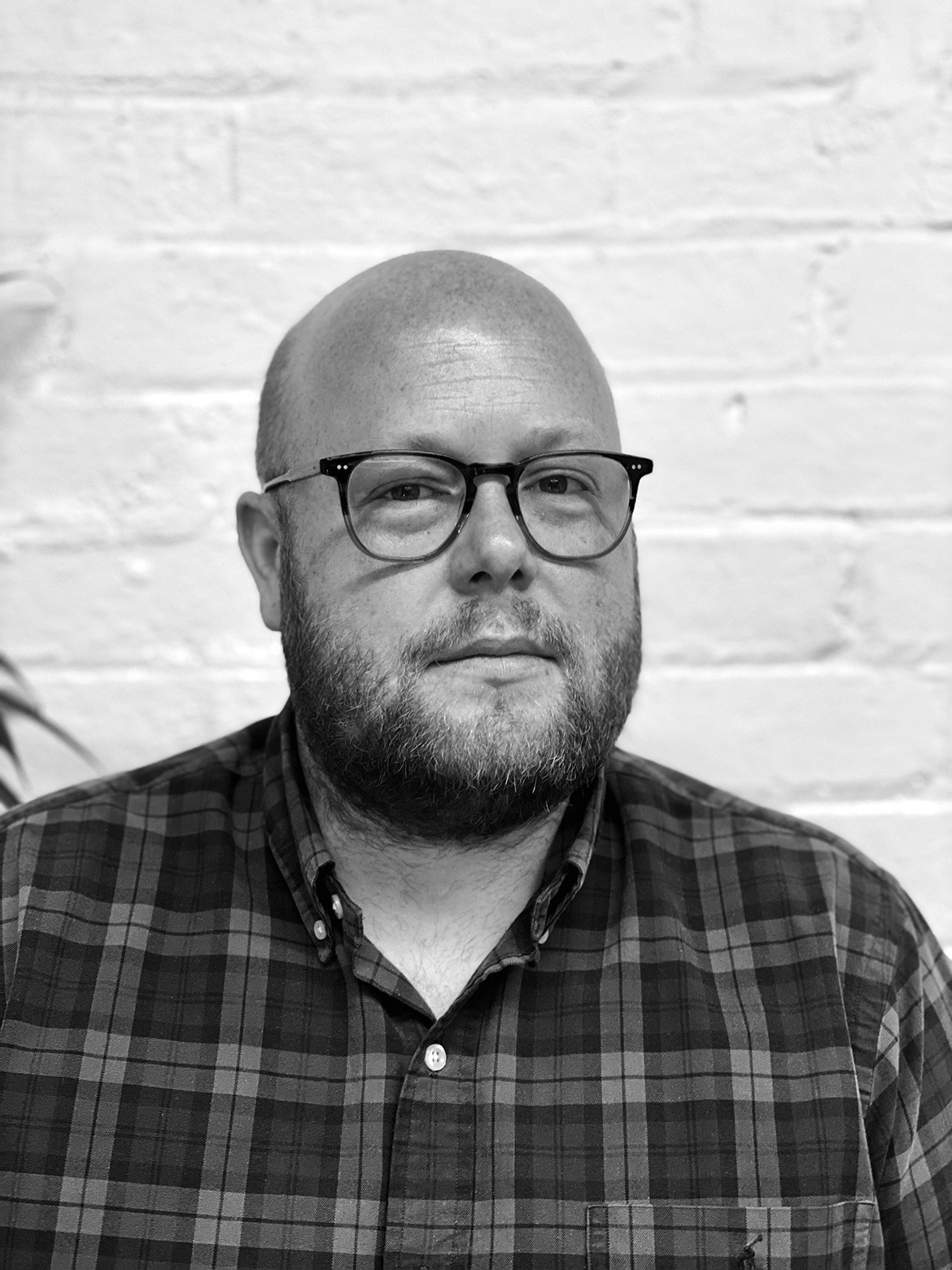 We think you might also like this Design Hunter profile on Hogg & Lamb
Tags: Acre, Biophilia, Biophilic design, boutique development, Brett Robinson, Buckerfield Architects, design for wellbeing, Future Cities, hecker guthrie, inner-city living, landscape architecture, Landscape design, Melbourne, multi-residential development, planting design, River Street, sustainability, Vertical Living
---