A childhood spent on the move in Melbourne's outer east with constant access to nature paved the way for lighting designer Christopher Boots to feel at home in all sorts of places – sometimes simultaneously. He now divides his time between the light, airy, social Fitzroy showroom and workshop he shares with his team of up to 15 people, and the dark, calm, solitary enclosed studio apartment upstairs that he currently calls home. The contrasting spaces provide a crucial counterpoint in mood and atmosphere, which Boots says he needs more and more the busier he becomes with travel and work.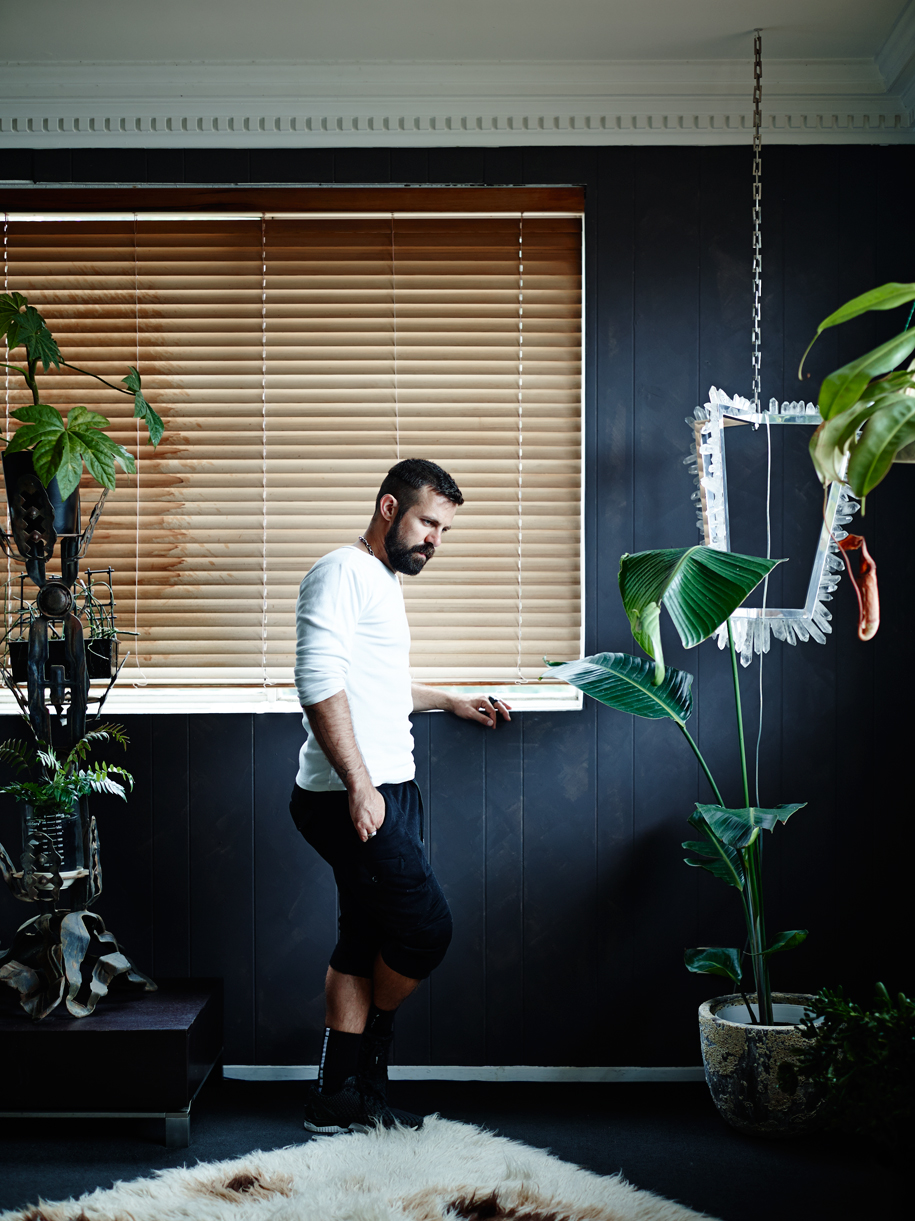 Boots' abode is a single room in a light filled corner: a stylish man-cave with darkly glamourous charcoal walls and floors, vintage furniture including some eccentric hand-me-downs from his Greek aunt, plenty more of his beloved plants and some intriguing collections, in which he can literally lock himself away for a dose of solitary calm and quiet. "This room used to be all white, but due to the fact that there's so much sunlight coming in I thought I'd paint it a dark, cool, calming kind of colour. And it's anti everything that was the other space, which was white and crisp and light. I just needed that opposition of something really dark, almost cave-like, to just really calm the senses."
Read the full story in Habitus #31, on sale now.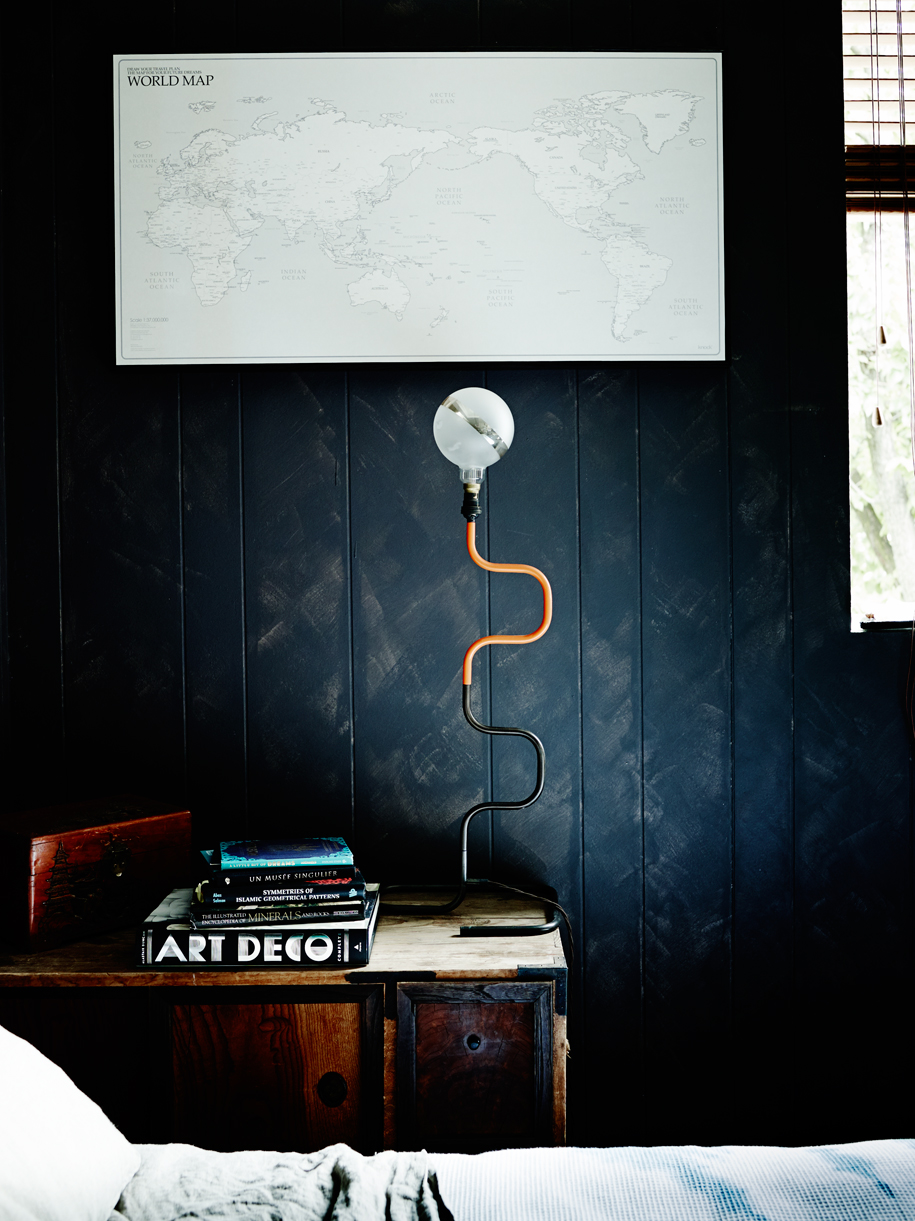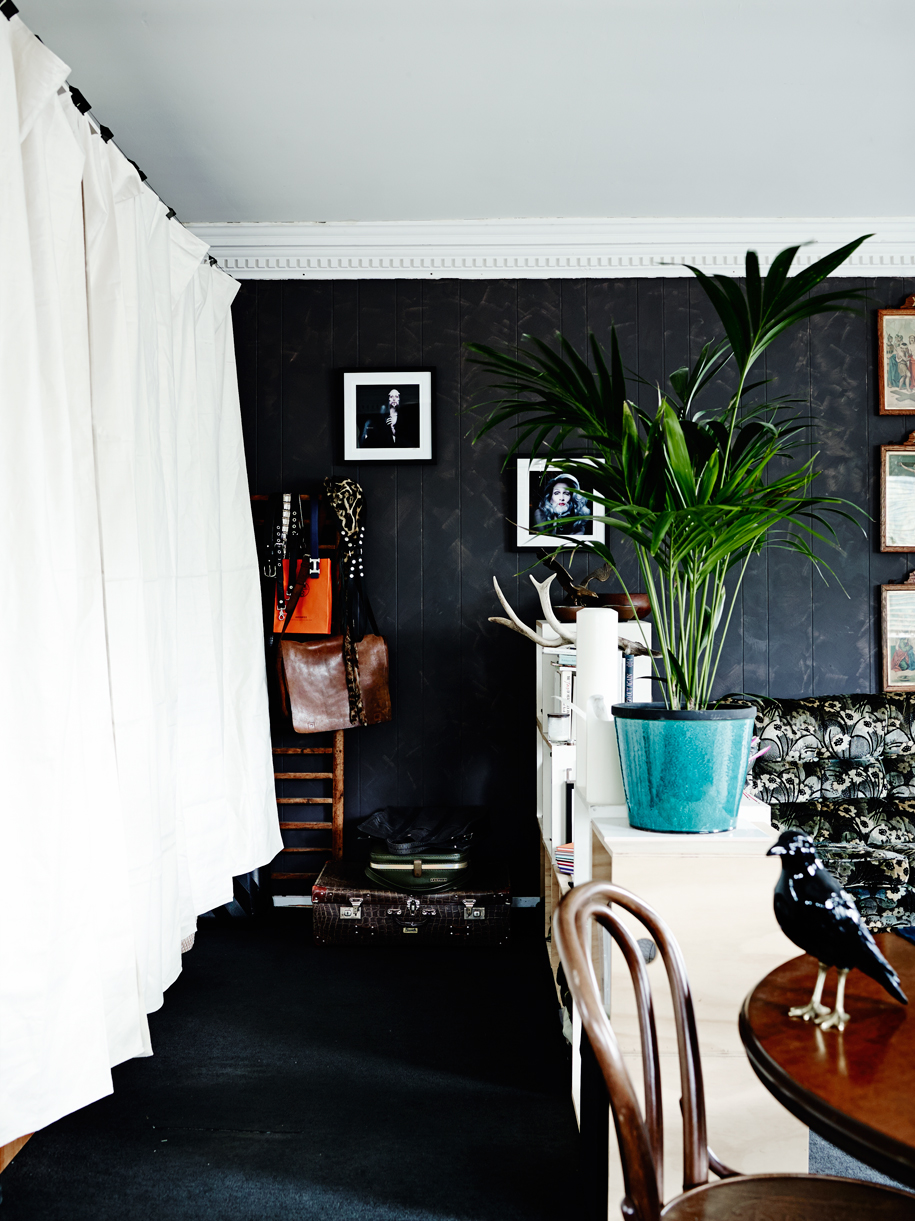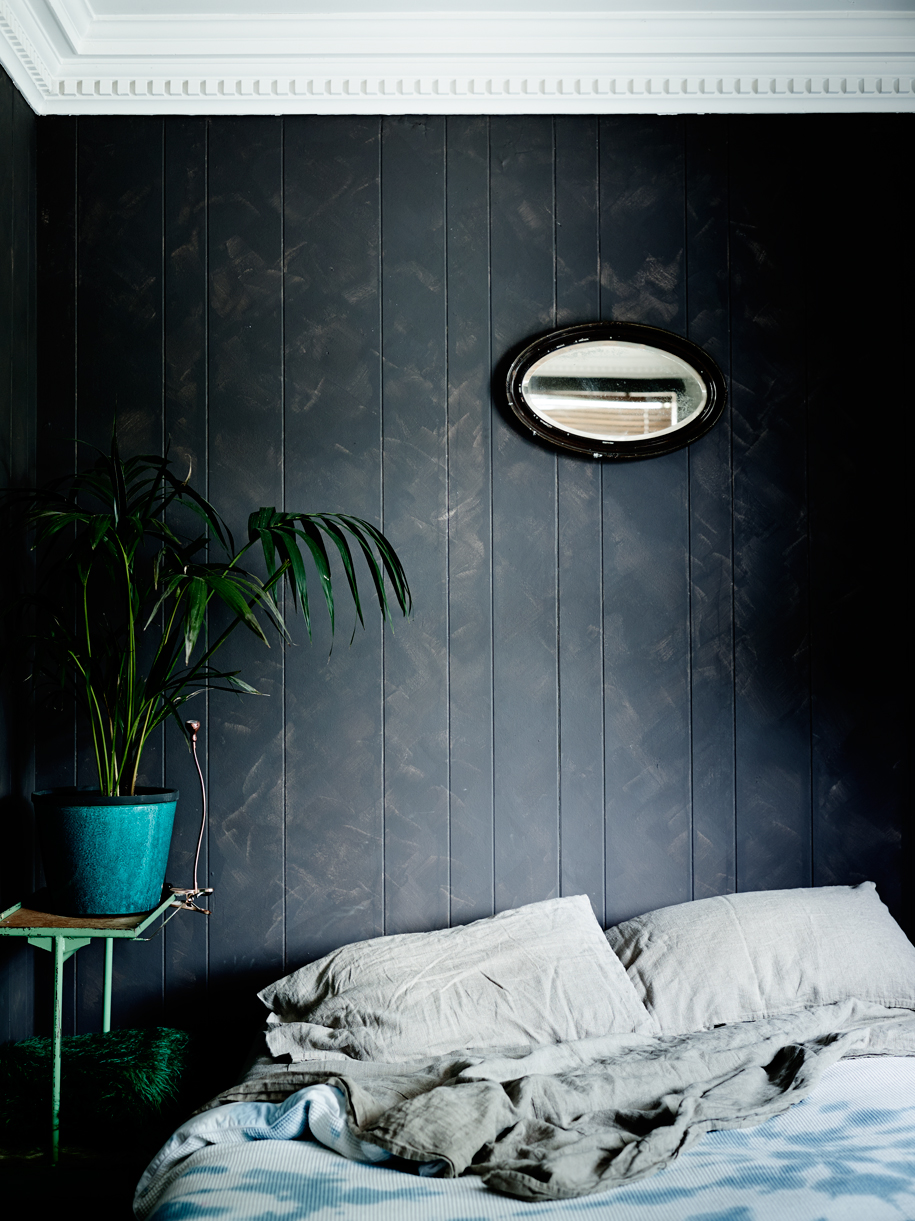 Tags: Christopher Boots, designer, designer profile, lighting, minimalism
---