Long-time collaborators and friends, Anton recently sat with Clare on the new Ilse Sofa, posing questions and finding tangents of their shared design values.
Clare Cousins Architects is a practice renowned for creating warm and enveloping homes. They are spaces that fuse practicality with natural, honest materials – it's an approach to design shared by Great Dane's founder Anton Assaad.
On functionality
Anton Assaad: Clare, I'd like to understand a little more about what you love about design and what do you think is Clare Cousins Architects' philosophy?
Clare Cousins: What I love about design is that you start by solving a problem. The design is such a small part in some respects, but it's a layer over everything. Whether it's working out a structural problem or siting a building or selecting materials, they're all very pragmatic decisions, very rational and contextually appropriate.
We find that it's really a critical part to take clients through this decision-making process, so they realise all these choices are not arbitrary, they ultimately add up to the final design. Whether it's a new house or renovating an older building, no one can ever see the effort that's gone in to make it happen.
The design process for me is almost like when people say, "how does an artist know that they've done?" And I know when something's not finished because I'm not happy with it. If there's something bugging me about the design, then we haven't cracked it yet.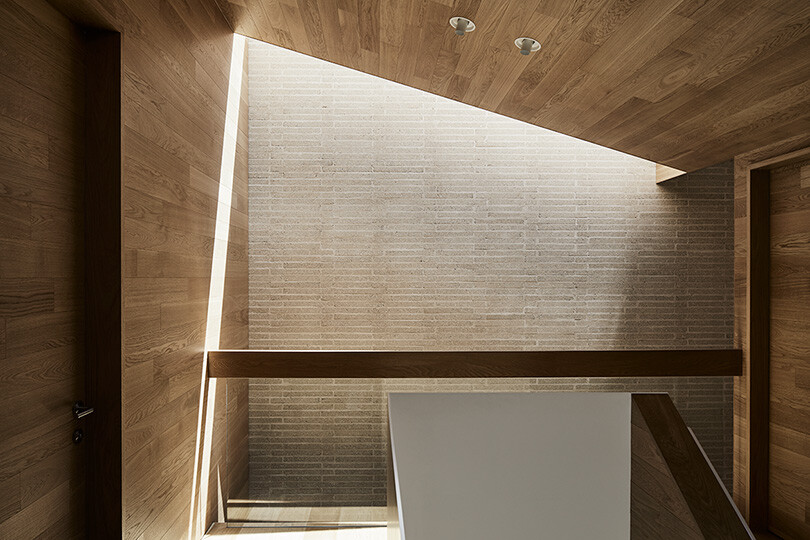 Anton: I think there is a pragmatism to architecture and design. For us, it was similar when working with Ilse Crawford to do the Ilse Sofa. We loved the sofa, it's really practical in its design.
It's a sofa that gives you a little mini room inside another room, which solves a problem for many people. Ilse shared with me that she had a friend that would often come over and fall asleep, so she said she wanted to create a sofa where they could be in the lounge room but have a sense of privacy, what she describes as 'interior architecture'. It then took almost two years before we convinced her to allow us to manufacture it in Australia.
But coming back to the idea of pragmatism, it really made us question, "Why do we have to get it made in Europe?" We've got these amazing craftspeople in Australia and an amazing upholsterer that we use. It was key that we make it in the same way with the same level of quality and sustainability, and after nearly four years I'm proud to say we've achieved that.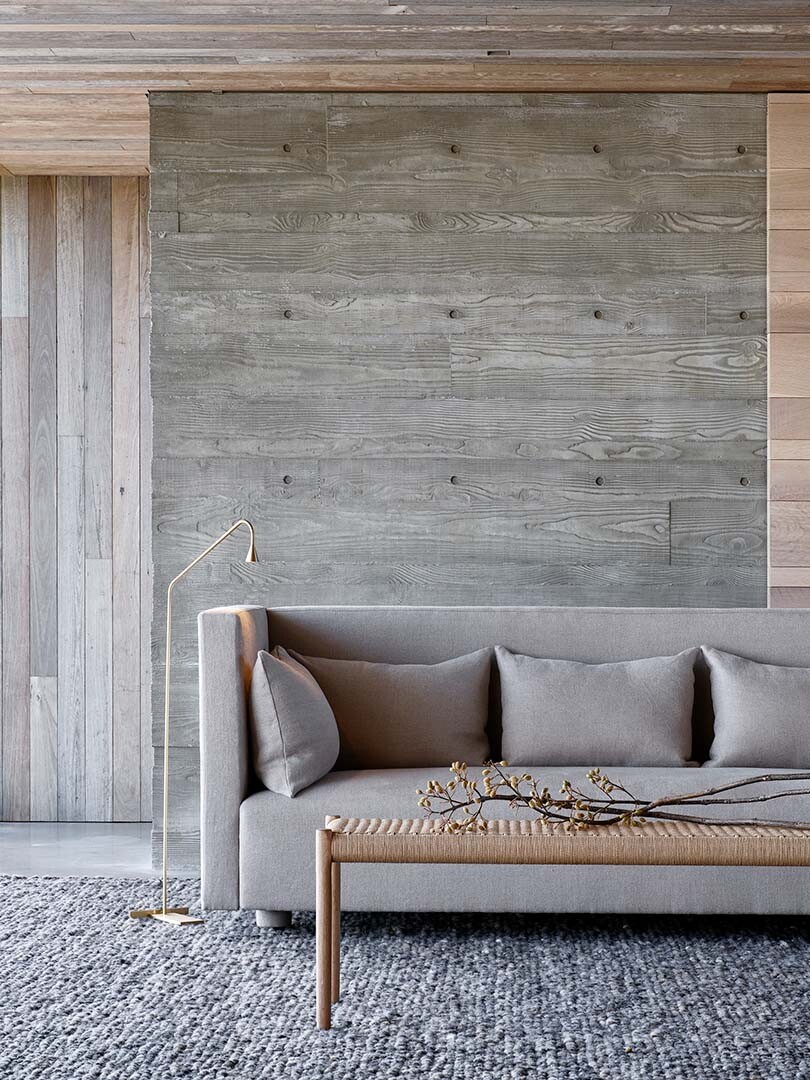 On sustainability
Anton: One of the interesting things about architecture today must be trying to find materials that are sustainable?
Clare: The construction industry is responsible for so much consumption of materials. We have an absolute obligation as architects to be specifying reclaimed materials, low carbon, low embodied energy, sustainable materials – that means that they can be sustainably renewed – which is why timber obviously is such an important, viable material.
It's not only the construction of buildings though, but also how they run. We've been advocating for clients to decommission gas from projects for the past four or five years.
Anton: I think it's so true there are certain things we can avoid to have a big impact. The materials for the Ilse Sofa were so important, everything had to be replenishable.
We made sure there was no foam at all, so it's constructed with a special hairlock fibre and the fabric is a recycled linen – it's all really organic and very earthy.
And what about bricks? A lot of your projects use a lot of brick.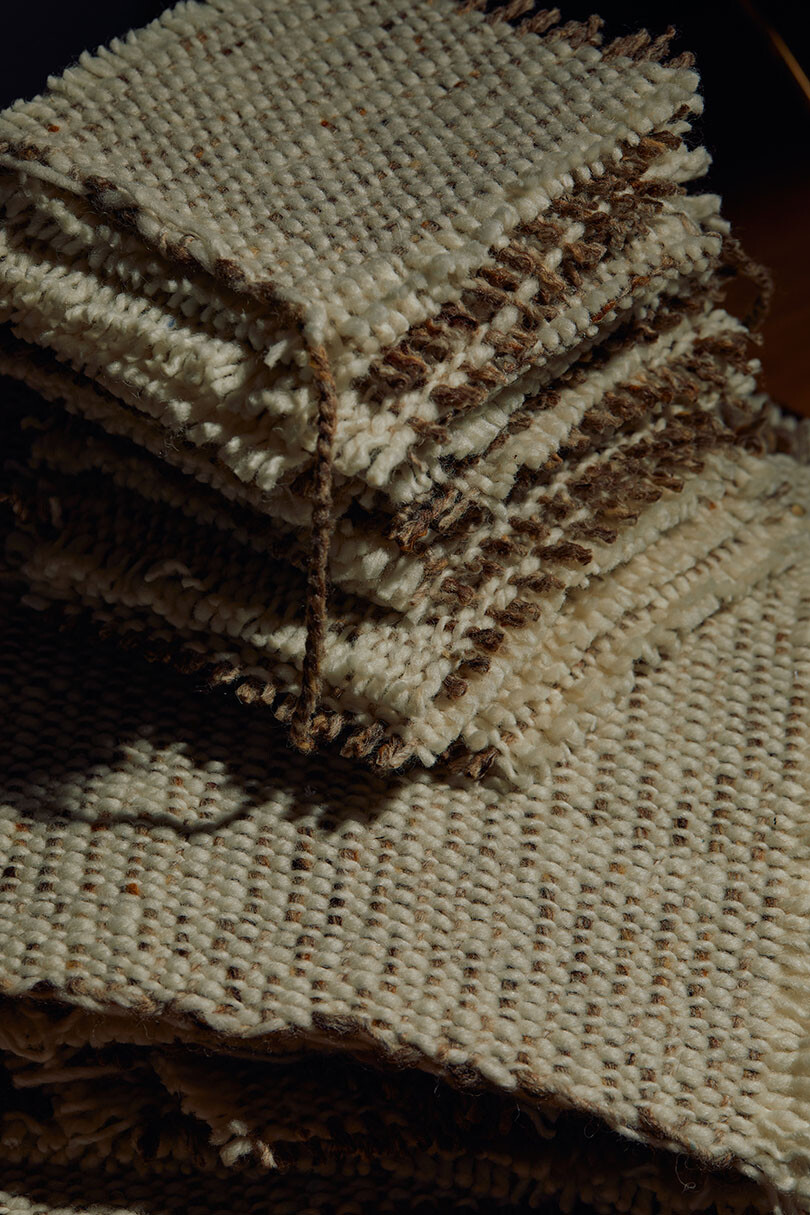 Clare: We love materials that are textural but are readily available, inexpensive and really low maintenance. Just look around Melbourne, there are Victorian terrace houses that are 130 years old and they still look great – that's the best form of sustainability, not houses that have to be replaced in 20.
I think the same goes for when we specify furniture. We love supporting local manufacturing, which is why it's exciting that the Ilse sofa is locally made but also it's the kind of piece that can adapt with a family and be used for a long time.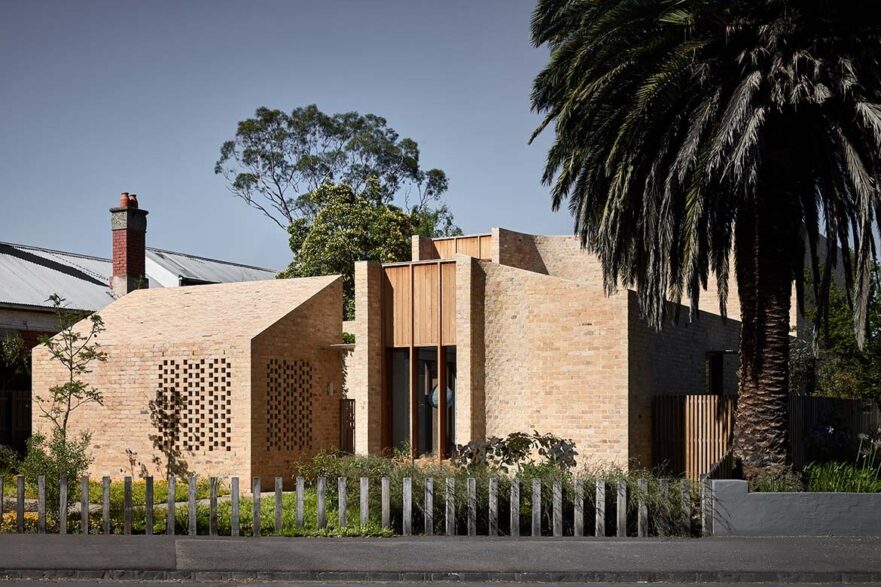 Anton: It's the same sort of thing for us, people come to Great Dane because they want to buy something once. I can tell you after almost 20 years, we have people coming back saying 'I've still got that sofa'. For me, that speaks volumes about the product.
A big part of sustainability is not selling the fast consumer kind of products that you know will get thrown in the rubbish in five years, I'd be horrified to think anyone was doing that. So I definitely feel like that's part of what we both do in our businesses.
It was a change for us to manufacture here but it has been an interesting process and it has been really great to be able to do it in a sustainable way.
Clare Cousins Architects
clarecousins.com.au
Great Dane
greatdanefurniture.com
---