Through the perspective of hindsight, it should come as no surprise that Criena Gehrke has found herself in the position of CEO of Home of the Arts (HOTA), a cultural precinct that is reshaping the Gold Coast.
Having a performing arts background, Gehrke started her career working for theatre companies, before trying her hand at being an artist agent. This was followed by many years working in strategy, policy, funding and community engagement for government, all of which has stood her in good stead in her current role.
The catalyst that lured Gehrke and her family to the sunny climes of Queensland eight years ago was just that – the sun. After many years of raising a family in Melbourne, Gehrke wanted to get back to her home state and align the weather with her sunny disposition. She just didn't expect to stay so long. "I threw my hat in the ring to come to the Gold Coast on a short-term contract as a consultant with council to develop their culture strategy, which was a 10-year vision and road map for arts and cultural development," shares Gehrke.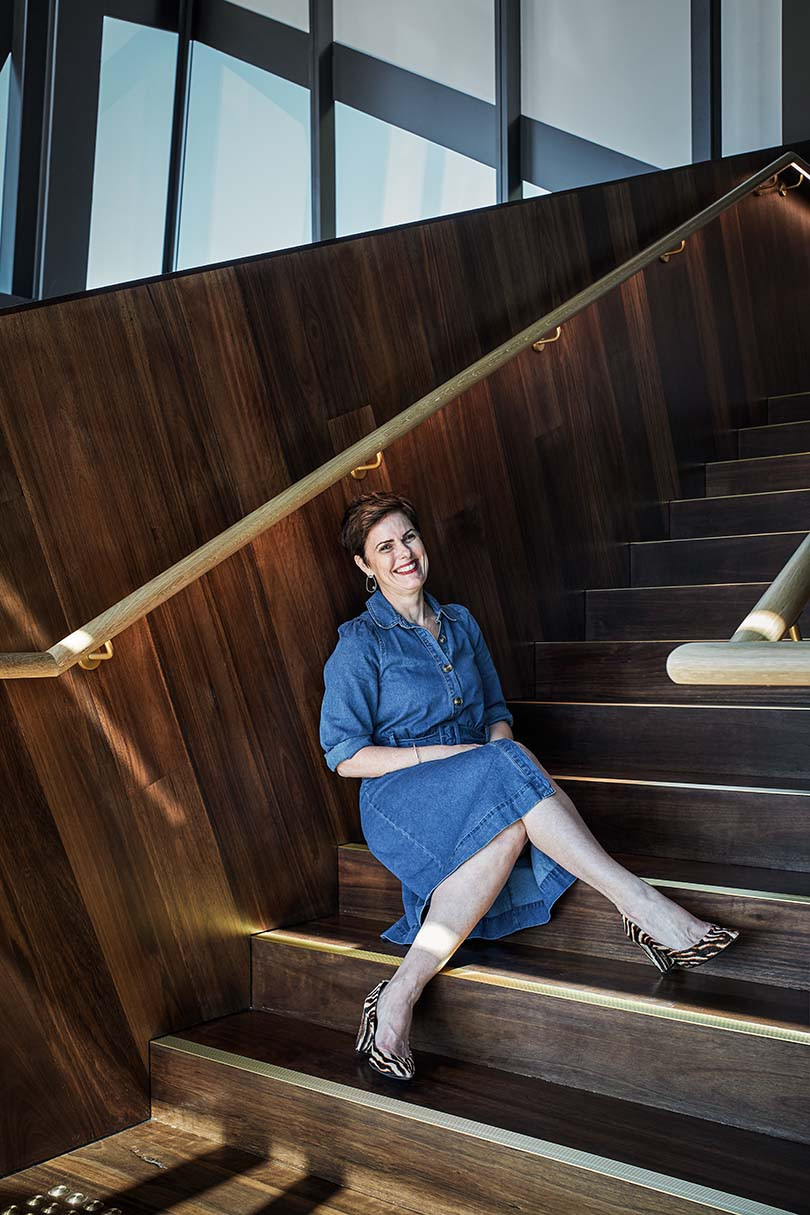 While the Gold Coast might not instantly come to mind as a well-heeled epicentre of cultural cache, Gehrke has seen first-hand the dedication that the council and leadership have in investing in arts and culture for the city. "It's not just the cultural infrastructure like the HOTA precinct, but there is also an investment in artists and audiences. There is a pioneering spirit and deep understanding that if we get it right, it will have a long-term benefit and a legacy for future generations," she says.
The doors have officially swung open to the ARM Architecture-designed gallery, and that audience approach has remained firmly in the foreground.
The project, its programming and the entire precinct is envisioned as a reimagining of popular culture, or "surfing with jellyfish" as Gehrke eloquently personifies it. Accessibility is a key word, which is reflected in the programming, "It's populist in its best and purest sense; it's understandable. But it's incredibly high quality and it's very sophisticated".
The passion that Gehrke expresses for the value and influence that art can have on society is undeniable. She sees her role – and in fact the whole precinct – as a way to connect community with the human experience.
"Our currency is humanity itself. It's about connection. It's about storytelling, It's about history. Society looks to artists, creatives, and designers to have a vision and human response to help us understand the world in which we live."
Having such a big hand in creating a home for art to flourish suits Gehrke and her positivity to a tee, and it's one that she relishes. "I have literally got the best job."
While the Home of the Arts is intended to be a welcoming 'home' for people from all walks of life, Gehrke's own home is a place of adventurous expression.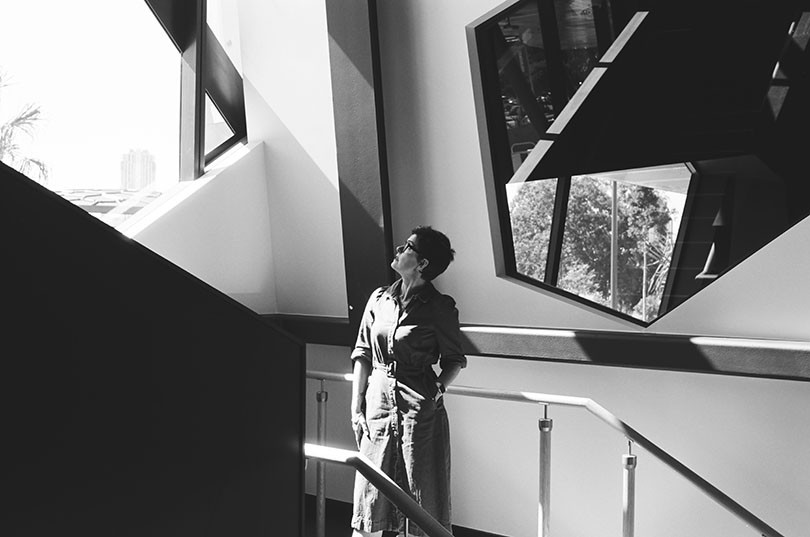 "Sometimes I wonder whether we're frightened of design or colour. Reflecting your personality can actually bring a bit of joy into your life," she says. For Gehrke that exuberance shines in a double-height wall of Versace patterned wallpaper that greets her at home every day.
Home of the Arts
hota.com.au
Photography by Andy Macpherson
This article originally appeared in issue #51 of Habitus – subscribe to receive Habitus magazine straight to your door now
Tags: CEO, Criena Gehrke, design hunter, Design Hunter Profile, Gallerist, Habitus #51, Home of the Arts
---