Design and architecture is in Daniel Boddam's blood. The son of two architects, each with a home studio, Daniel grew up looking at sample boards, visiting construction sites and surrounded by an incredible collection of designer furniture pieces.
It was this early introduction that planted a seed, one that began to germinate when Daniel was a teen and decided he wanted to be a furniture designer. Daniel attributes this influence on those formative years. "We moved around a bit when I was growing up but the furniture always came with us. So I began to identify furniture with a sense of home and belonging." On further inspection, however, Daniel soon realised that the furniture designs that he revered the most were in fact the work of architects.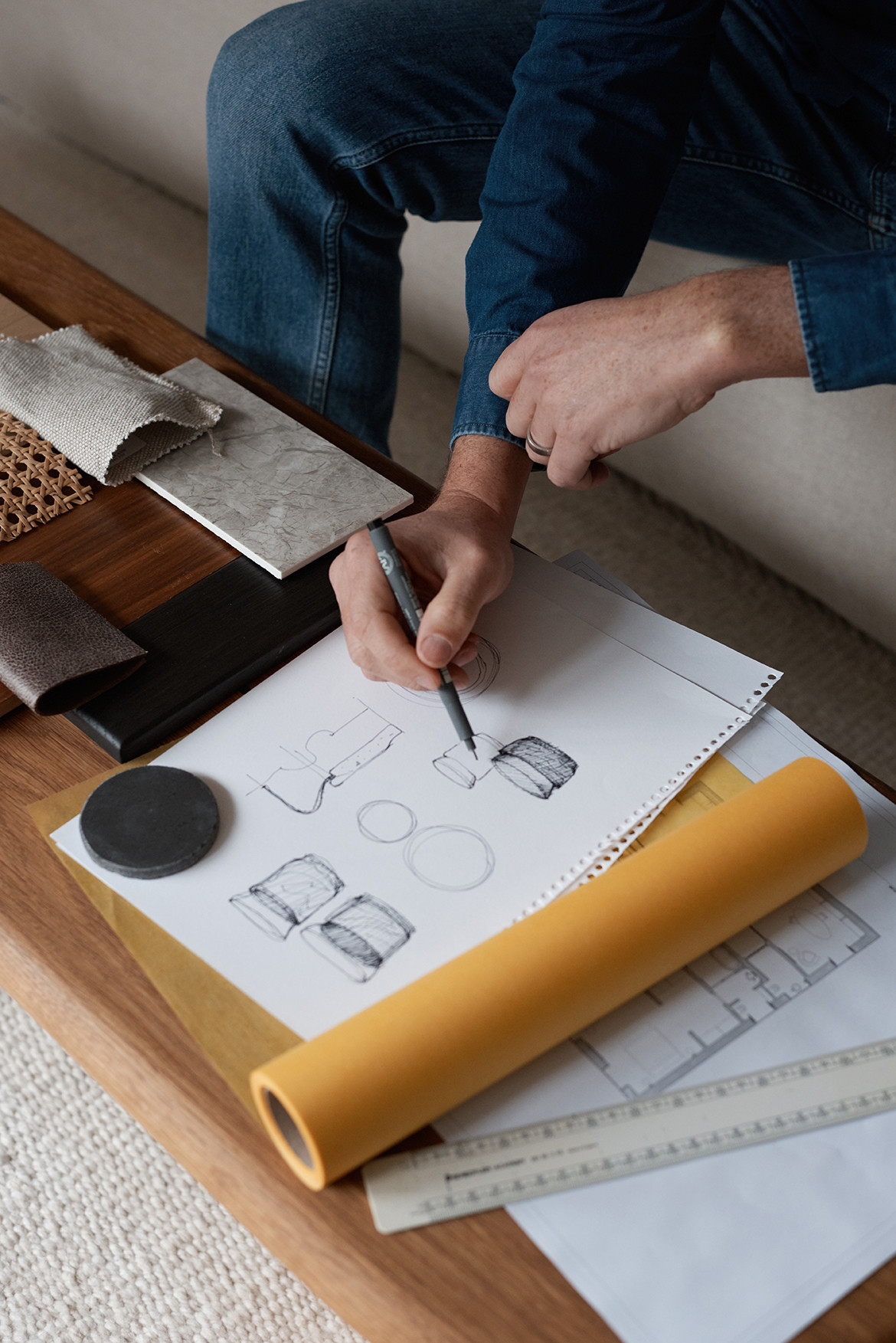 "In the modern movement it was all about creating furniture that relates to function, as well as beauty and materiality. And that's what I was really interested in. So I decided to study architecture," he says. After a stint in London following graduation, Daniel returned to Australia and set up his studio in 2013. The studio originally dabbled in small-scale commercial work, but he made a conscious decision to "consolidate, consolidate, consolidate" and focus solely on residential.
"My heart has always been in the small scale and in the human interactions with a client. I had to ask myself: What am I? What do I love? How can I do more of it?"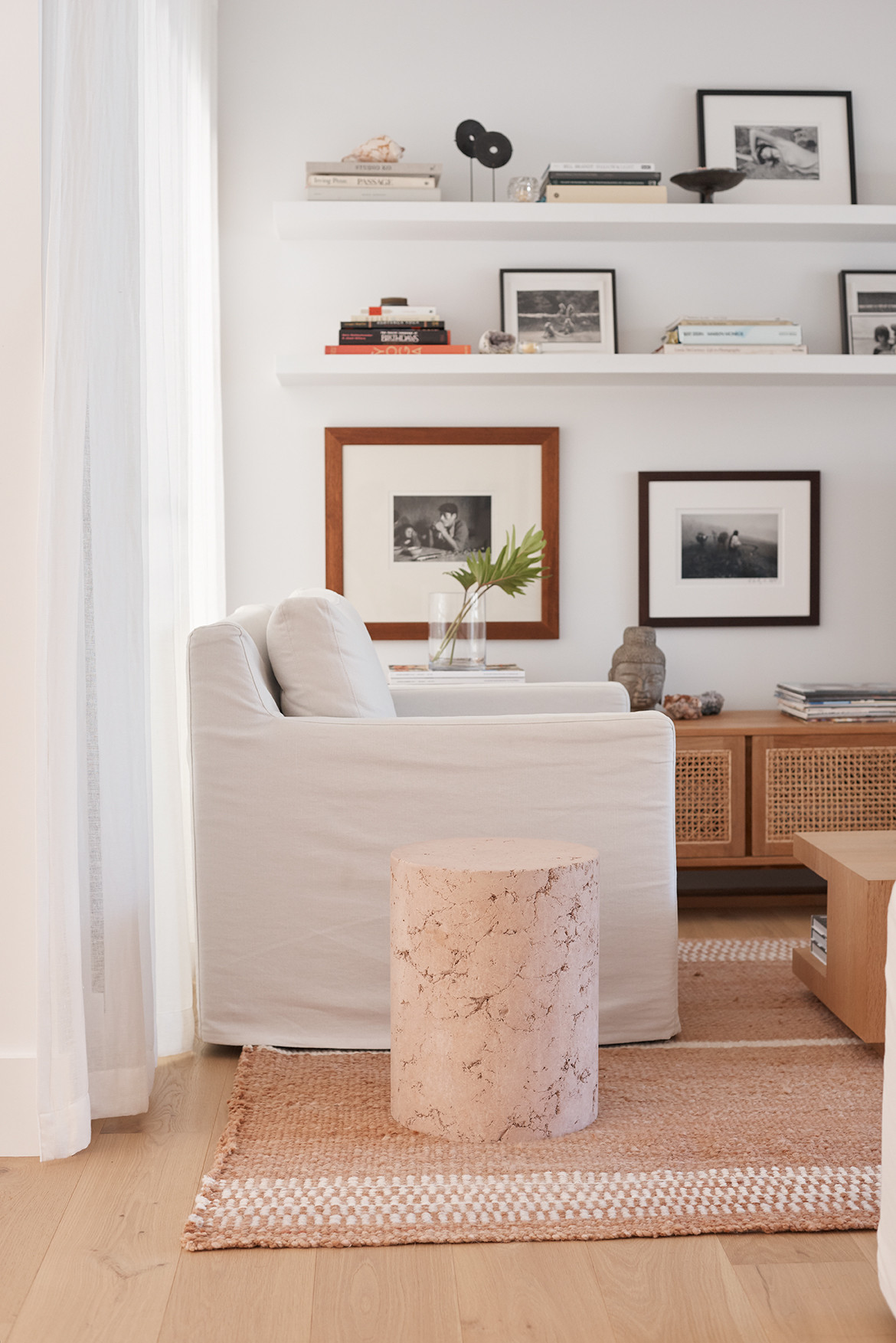 The studio and how it operates today came through a process of reduction – not surprising when understanding that Daniel's design philosophy is underpinned by the same tenet. Daniel elaborates this approach further: "I believe in the poetry of reduction; considered simplicity is really at the core of everything I do. I try to create elevated environments that connect people with nature while celebrating the artisanal."
The real embodiment of this thinking comes to life in Daniel's own home in Byron Bay. Having established a virtual studio in 2016 and effectively splitting his time 50/50 between Sydney and Byron Bay along with his wife, their Byron Bay residence was the perfect opportunity for creativity and experimentation. More than just a place to live and work, the couple's home is what Daniel describes as a "living showroom". The project enabled him to design a collection of furniture, experimenting with different pieces and actually "live with them for a bit before I release them to the market".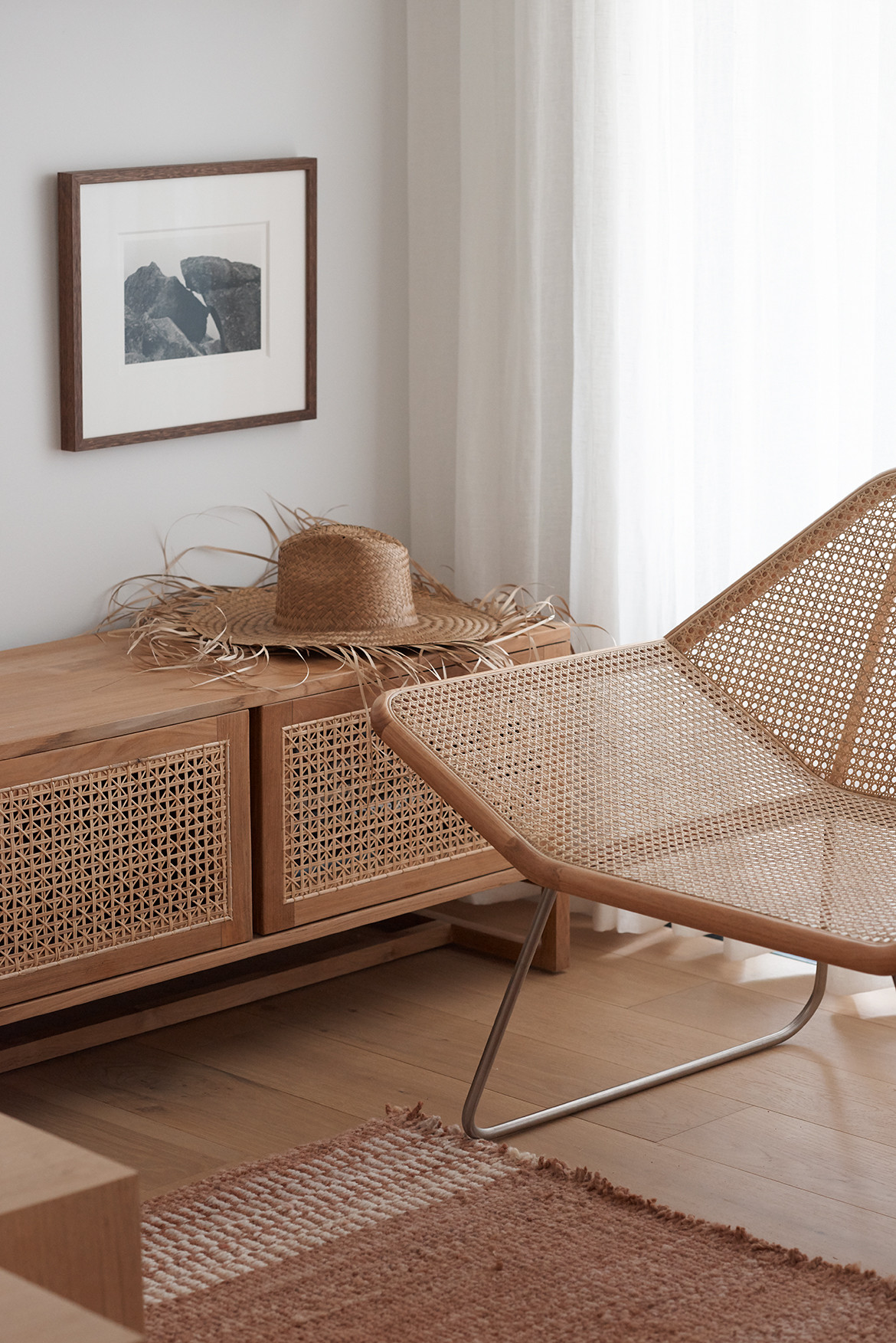 Designing furniture within an architectural setting is precisely how Daniel's pieces have evolved. "I tend to think of things architecturally. A lot of my architecture projects are actually the catalysts for furniture pieces," he shares. Daniel finds points of reference where an "idea ripples through everything". For example, joinery elements, bespoke handles or wall junctures are reinterpreted from the interior all the way down to the furniture.
The home in Byron Bay underwent an extensive renovation but it was the connection to nature, the aspect and the natural light that caught Daniel's attention. The final outcome is a space for ideation, relaxation and rest – a true "experimental sanctuary".
A grass wallpaper and touches of travertine create a warm backdrop, while also referencing the sandy tones of the nearby beach, the neutral palette being the perfect foil to the furniture.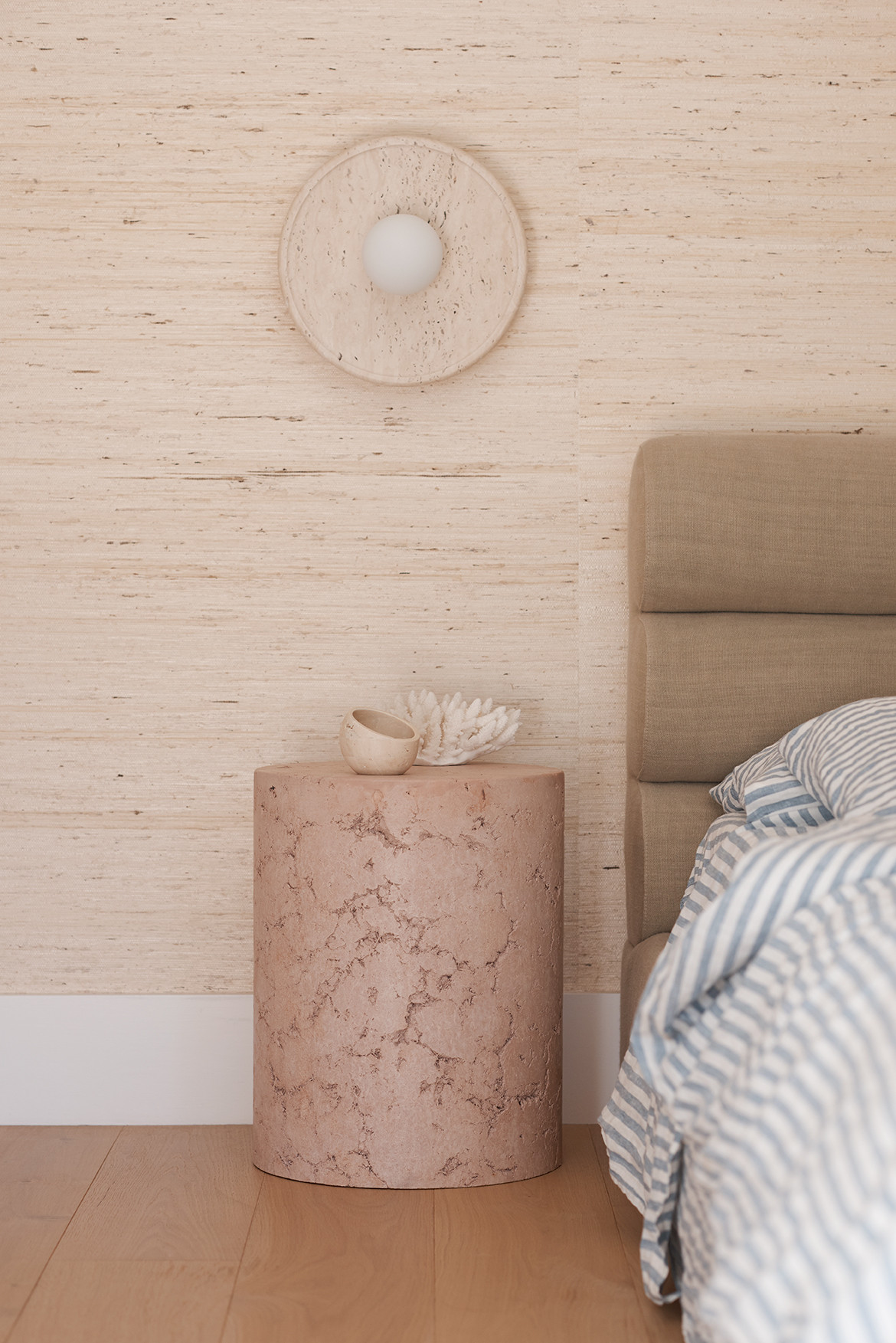 What would have been a front room, or 'drawing room', has been turned into a study where Daniel and his wife can work side by side. The home is welcoming and restive; an environment that is the counterpoint to the intensity of their trips to Sydney.
"Having the two gives me a lot of balance. Sydney is hectic and productive in terms of meetings, while Byron is more creative, as it allows me to slow down my thinking."
The events of 2020 meant the usual balance between the two places was shaken up, along with any plans of having a physical pop-up showroom come to life. But Daniel used this time at home to once again experiment, and the 'Paris Apartment' – an immersive virtual showroom experience – was born.
Daniel designed and created a sumptuous virtual space, with his furniture perfectly placed throughout.
Daniel Boddam
danielboddam.com
Photography by Kelly Geddes
This story originally appeared in issue #50 of Habitus magazine, subscribe now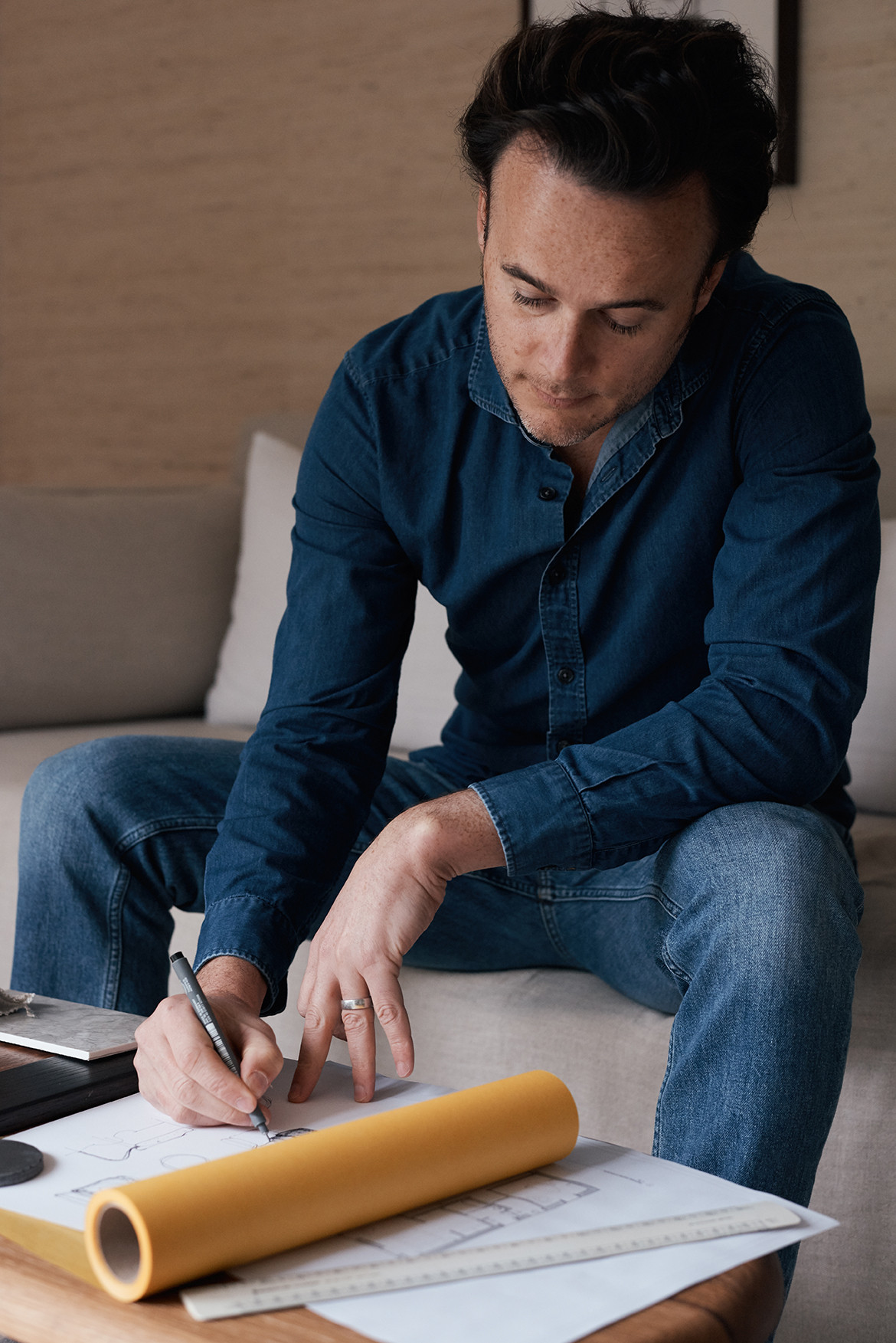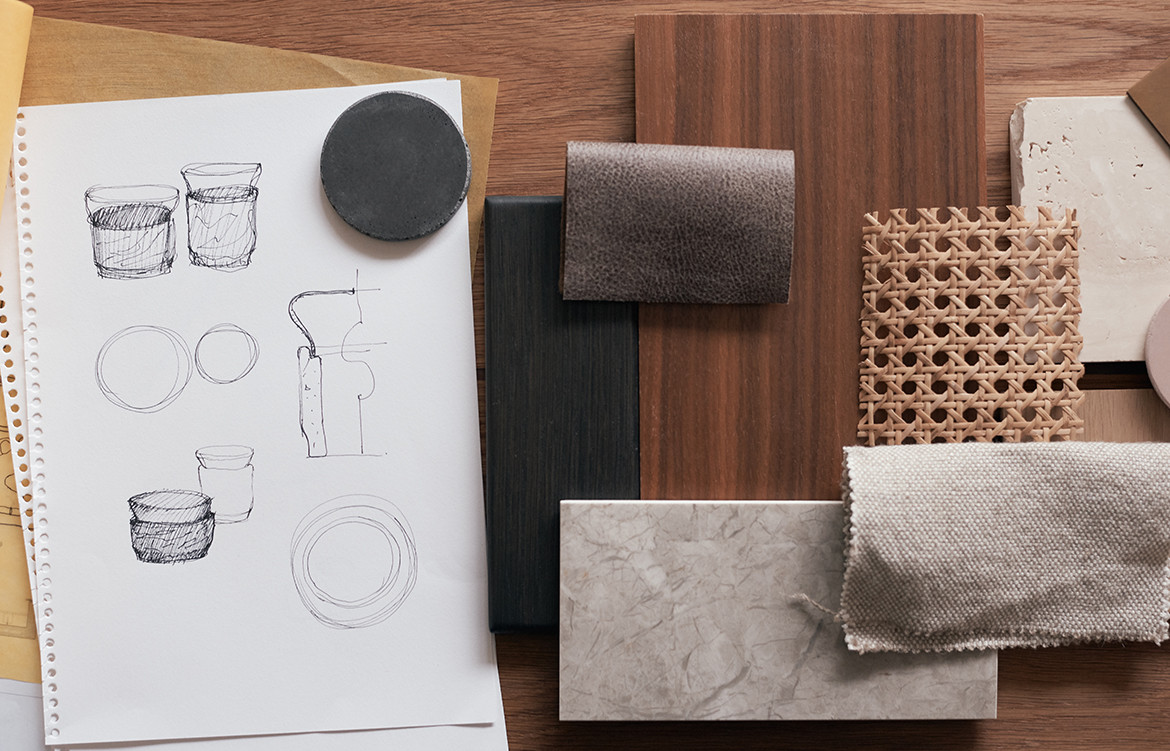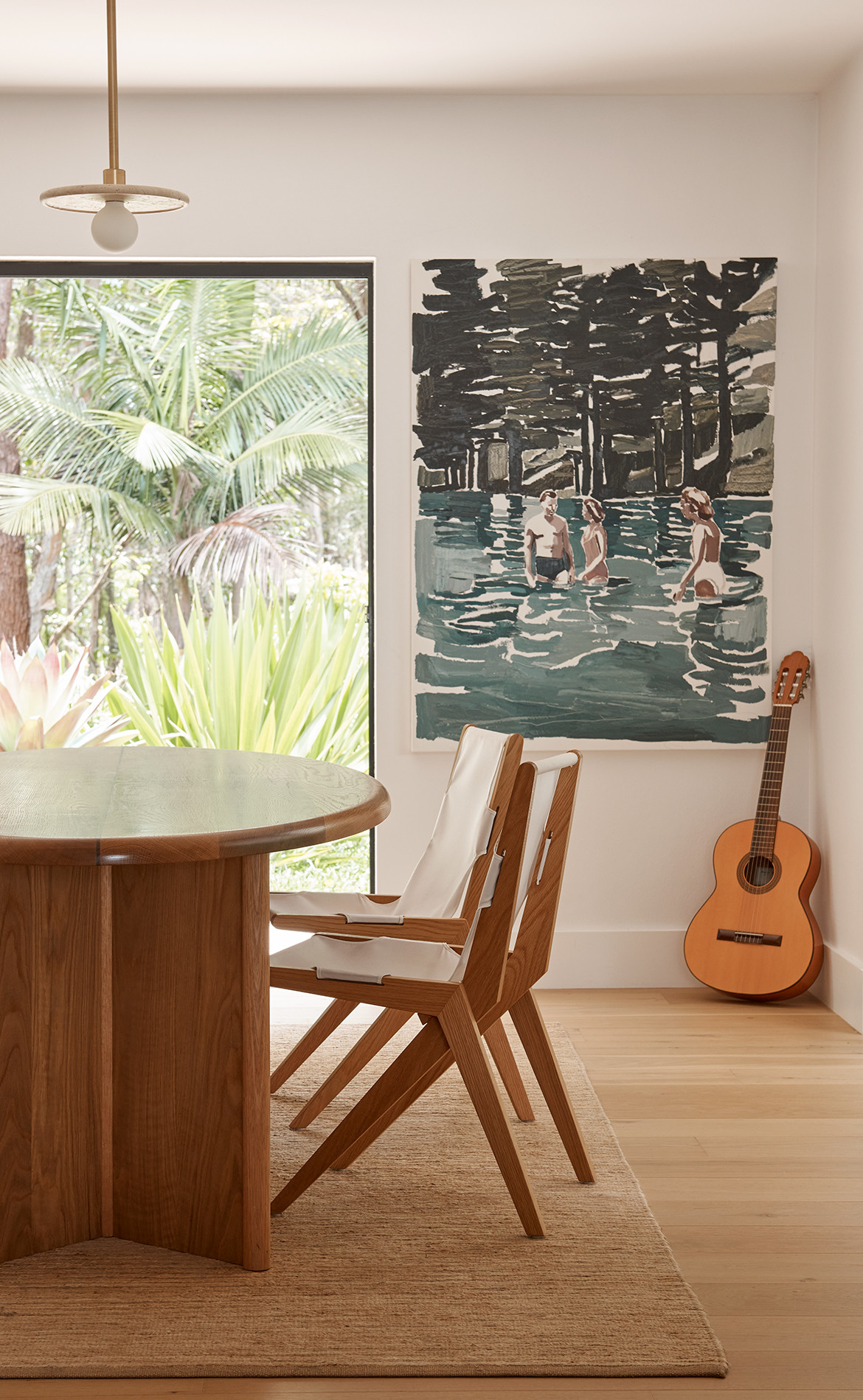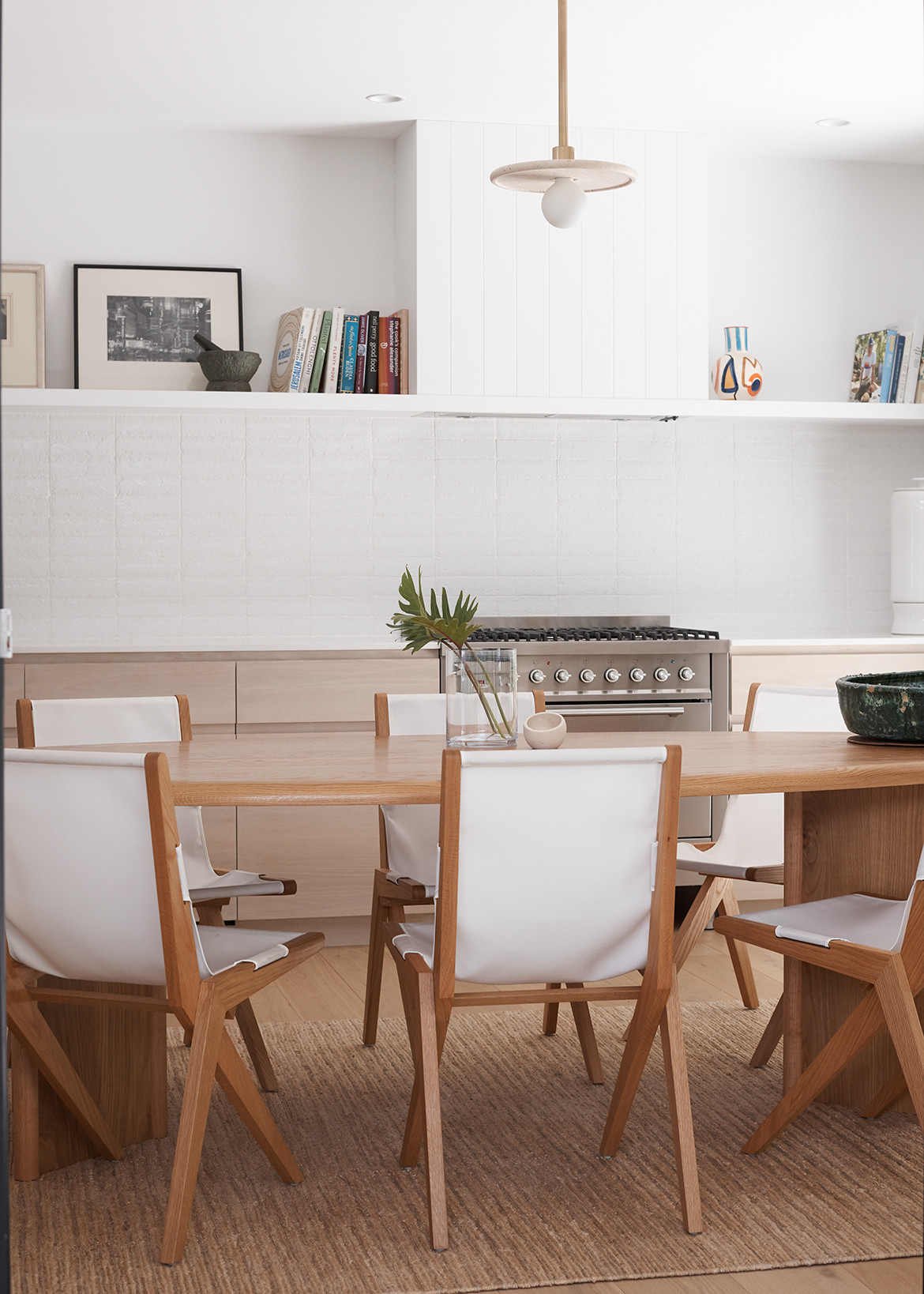 Tags: architect, Byron Bay, Daniel Boddam, design hunter, Design Hunter Profile, furniture designer, Habitus #50, Minimalist Design
---