Your name: Coco Reynolds
What you do: Owner of Marz Designs, Sydney based design studio.
Your latest project: I'm currently working on two new lighting designs for Anomaly using some of their revolutionary surface finishes!
Who are three people that inspire/excite you:
1) Oki Sato, Designer, Nendo
2) Dieter Rams, Industrial Designer, Braun
3) Lukas Peet, Furniture and lighting designer, clever young thing
What is your favourite…
Car/bike/plane/boat model: 1952 Porsche 356… dark navy blue with beige leather would be lovely (sigh)
Chair model: The 'Butterfly Stool' by Sori Yanagi, such beautiful symmetry and silhouettes.
Residential space: Albert Frey, Frey House II.
Commercial space: Stockholm's metro, the whole project took 60 years to complete but each stop is presented like a magical underworld.
Decorative product: My terrarium
Functional product: Fort Standard bottle opener
Handmade good: Jewellery by Tiro Tiro
Mass-produced good: The lightbulb
Meal: Mum's home cooked lasagne
Restaurant: Tetsuya's. I haven't eaten there yet but it's on my bucket list.
Drink: A fine glass of red wine.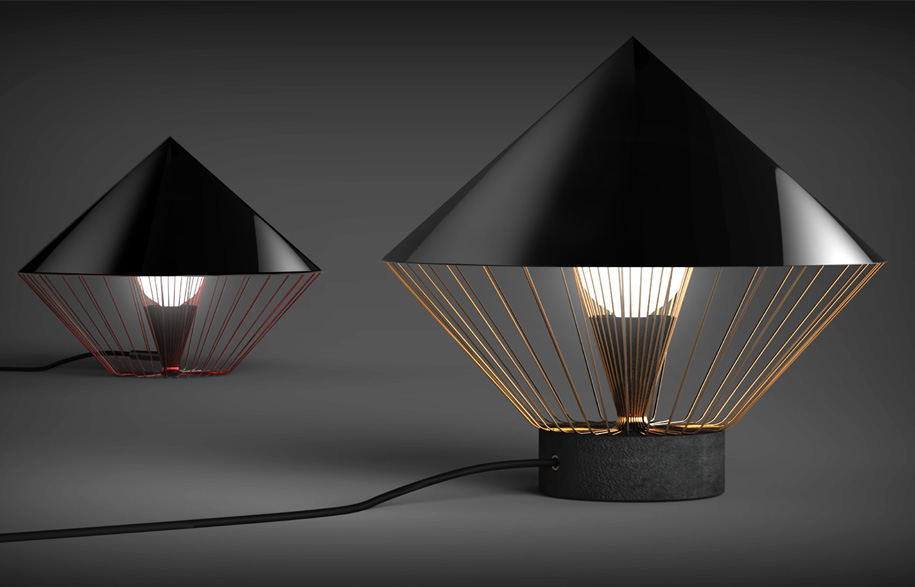 Twirl table lamp by Marz Designs
Bar: Eau Die Vie, the bartenders there make a mean espresso martini.
Item in your studio: Vice.
Piece of technology: Power drill.
Historical figure: Thomas Edison
Fictional character: Daenerys Targaryen, who wouldn't want a couple of pet dragons?
Vice: Carrot cake, its all about the cream cheese icing.
Virtue: Determined
What does the term design hunter mean to you?
Collecting treasures that you love. Whether it be a high end designer piece, something you've picked up on your travels or even an item you've found and brought in off the street.
Coco Reynolds won the Temple & Webster People's Choice Award for 2014.
templeandwebster.com.au/eda
---