Name: James Pratt
Where you are from/live: Born and raised in Sydney. Currently living, working and enjoying the Queensland lifestyle in Brisbane.
What do you do: Designer/maker of furniture and commercial spaces. Founder of Exit Eighty Six.
When did you first know you wanted to be a designer/maker?
I was first a maker, leaving school at a young age pursue a carpentry apprenticeship. I developed a passion for turning beach shacks into beautiful family homes and it wasn't long before my external focus moved internal and I began to make custom furniture for houses that I had built.
Your latest project: Two Trees Espresso, South Brisbane.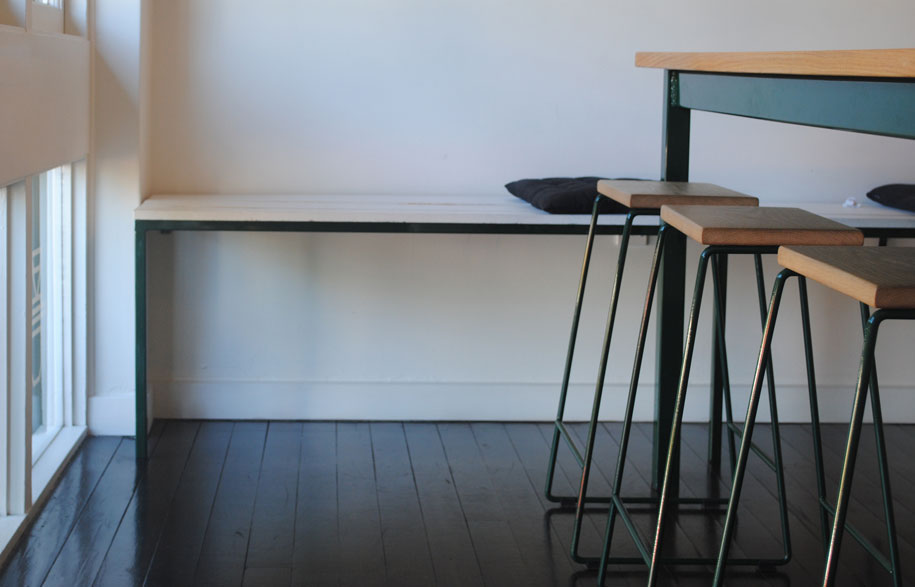 Your most prized project: A step stool I made when I was 14.
Where do you find inspiration?
My main source of inspiration comes from the people that have sacrificed their money, time and comfort to do what they love – and just design. Being a wood addict, I am constantly buying timber slabs. Alot of inspiration comes from the material, how it works beneath my hands, and simply just its natural raw beauty.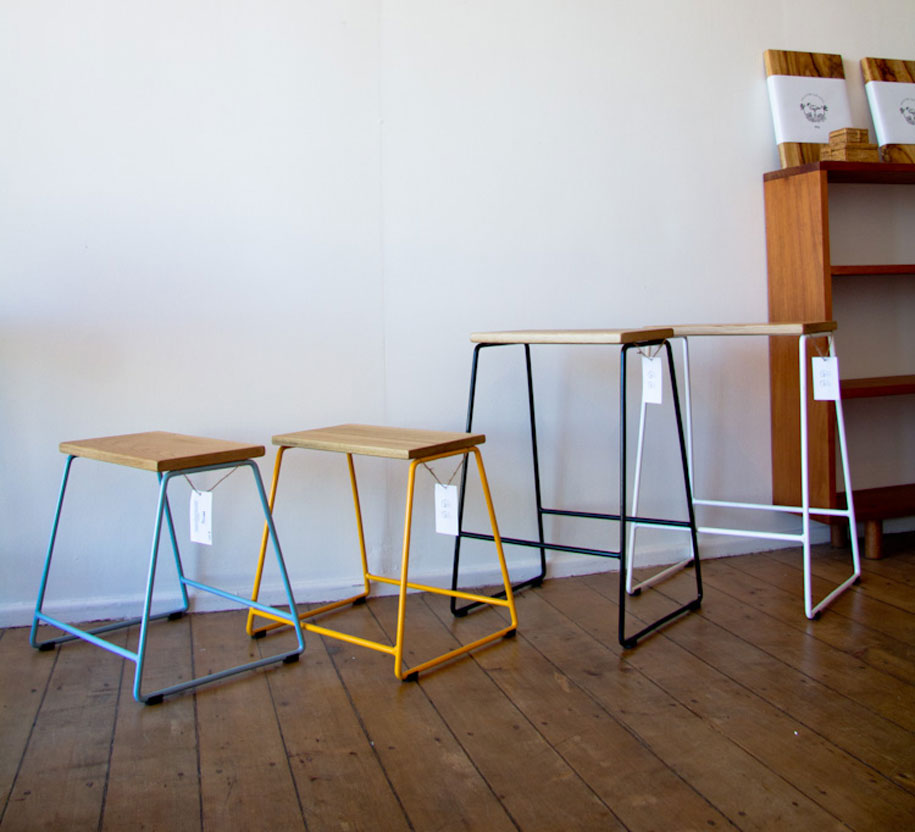 Three people that inspire/excite you:
1) Danny Hess. Timber surfboard innovator.
2) Mokkouyamagen. Japanese woodworker.
3) Cloudia Elder. Professional contemporary dancer, and my girl.
If it wasn't timber, what material would you use?
Metal. It's sharp, it's greasy, it's hot, it turns your hands black and it's most definitely a labour of love.
What is the most rewarding part about fitting out a commercial space?
Handing back the keys, seeing the smiles and watching people enjoy their new lease on life.
What excites you about the creative scene in Brisbane currently?
It's vibeing man! It's not as large as Melbourne or Sydney and we're ok with that. Spend a week with me in my workshop located in the RedHill Foundry and you'll see the likes of other designers, fabricators, beekeepers, photographers and more coming and going daily.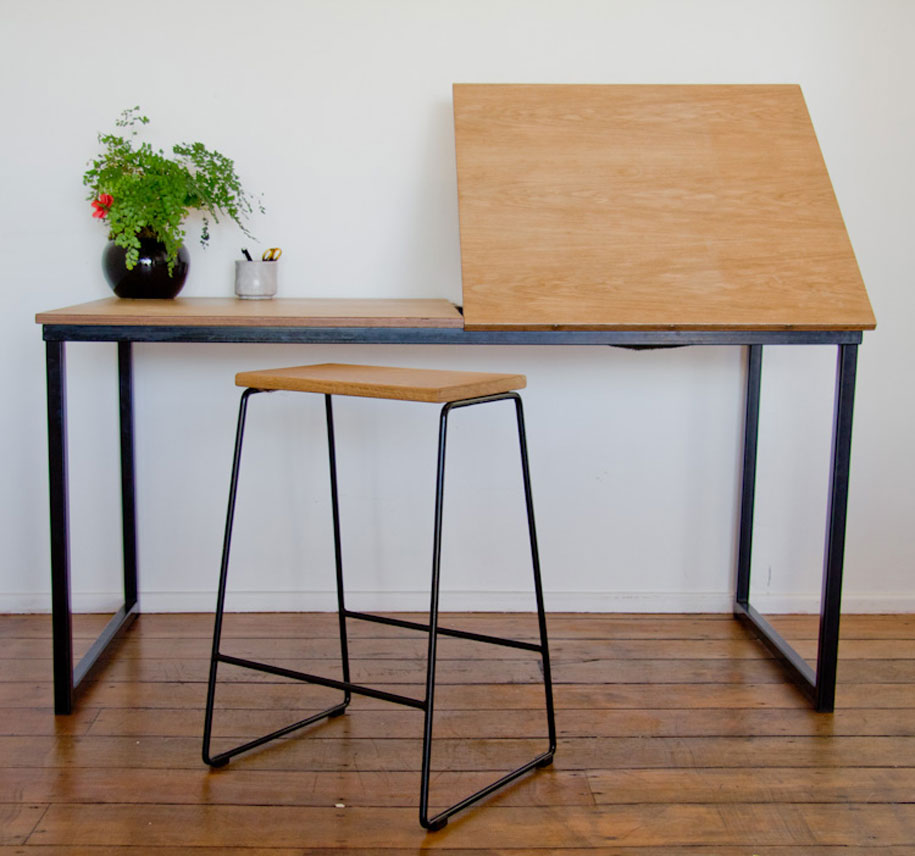 What is your favourite…
Residential space: Friends farm in the Byron bay hinterland.
Commercial space: The foundry (a large old warehouse in Redhill Brisbane that homes about 7 small businesses)
Decorative product: My Milieu getup.
Functional product: A step ladder
Item in your studio: Definitely my speakers – life's better with tunes.
Time of day to work/play: Make in the mornings, enjoy the sun and surf in the afternoon.
Meal: The tradie in me wants to say chicken parmy.
Restaurant: Irving Place in Wintergarden, Brisbane City. https://www.facebook.com/irvingplacecafe
What does the term 'Design Hunter' mean to you?
Someone who is observant of their surroundings, backs their own mind and hunts for a stronger purpose beyond just the next trend. Design Hunters will make their own mark and follow their own movement.
---
Exit Eighty Six
exiteightysix.com

---