Name: Sally Taylor
Where you are from/live: Sydney
What you do: Creative and Managing Director of Timbermill Designs. It incorporates a range of services from custom design, recycled timber furniture, custom fit outs, styling and furniture & prop rentals.

When did you first know you wanted to be a… I've always been around timber, it's been in my family for three generations. When I first saw what my co-director Tom was making, I immediately fell in love with what he was doing with recycled timber. From there, the whole thing happened pretty organically and Timbermill was born.
Your latest project: Styling the Royal Agricultural Society's 2014 President's Medal dinner.
Where you find inspiration: It can be anywhere… From print magazines to online media, to simply having a coffee in a cafe – everything and anything really!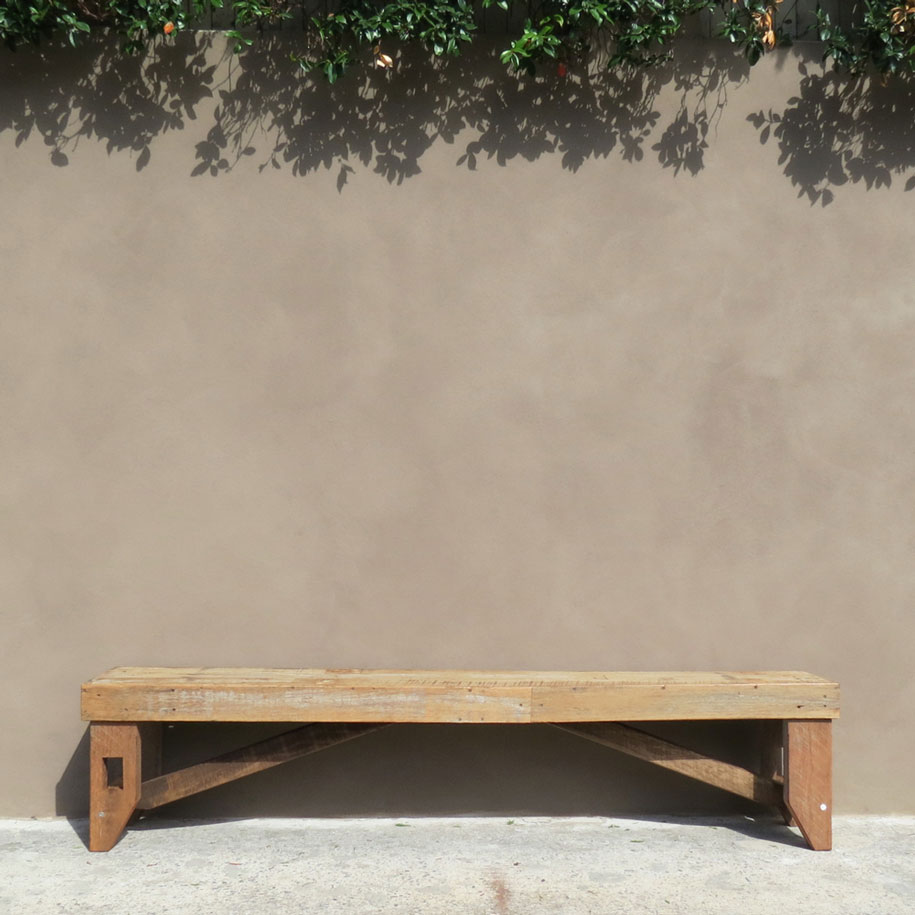 Three people that inspire/excite you:
1) My co-founder Tom
2) Sibella Court, I admire her styling work!
3) Luisa Brimble, an amazing Sydney based photographer and friend of ours. Her work ethic and attitude towards everything is to be admired.
What is your favourite…
Car/bike/plane/boat model: Wooden boats
Chair model: Hans Wegner's Wishbone chair
Residential space: Home
Commercial space: Our workshop
Decorative product: Uashmama's washable paper bags — great for our showroom plants
Functional product: Milly Dent's marbled interior cups
Handmade good: Anything and everything created by Timbermill (of course!)
Mass-produced good: Ikea – you have to admire the way they design their items for the price they offer them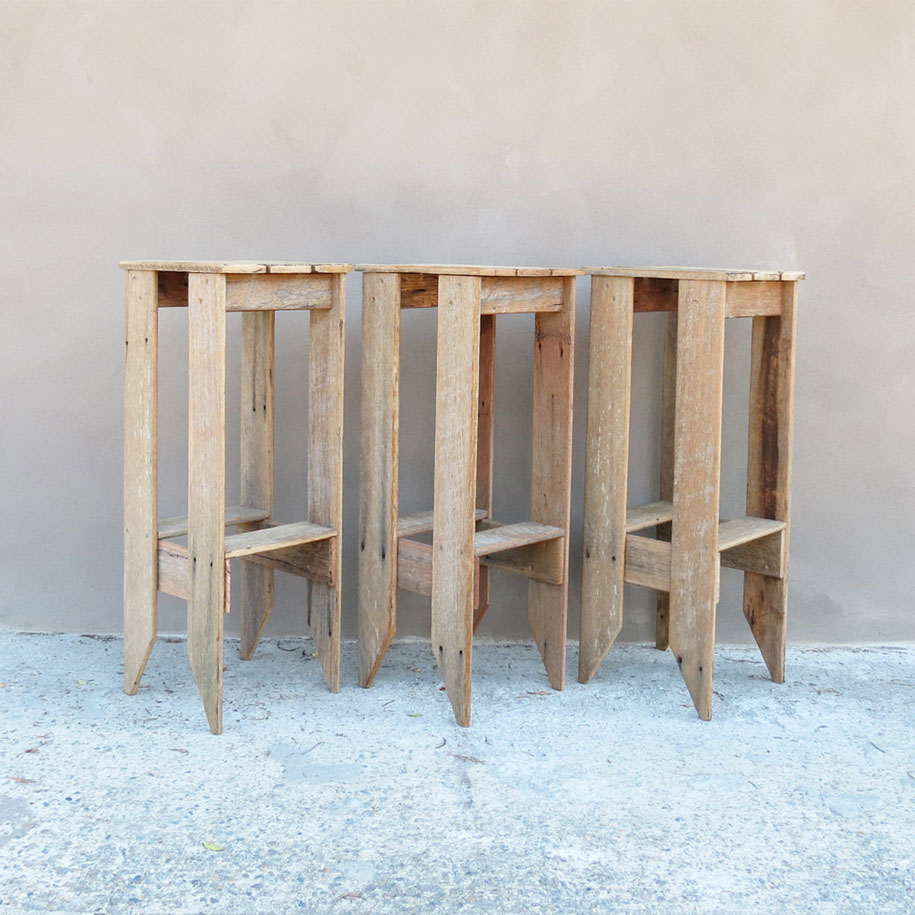 Item in your studio: Fresh flowers and magazines
Time of day to work/play: Early in the morning
Meal: Japanese
Restaurant: Sake
Drink: Champagne
Bar: One that has my friends and family in it!
Piece of technology: MacBook Air
Fictional character: Despicable Me minion
Vice: Strawberry chocolate
Virtue: Friendliness and honesty
What does the term 'Design Hunter' mean to you?
To me, a Design Hunter is someone who isn't interested in simply following trends. Instead, they're the people who are changing lifestyles, pushing those around them to transform everyday living into real experiences through their surroundings.
---
Timbermill Designs
timbermill.com.au
Tags: design, design hunter, furniture, handmade, recycled, Sydney, timber
---