With a portfolio of work that spans across painting, mixed media, photography and more, it's natural that Derryn Tal would turn her hand to design. In a collaboration with Designer Rugs, Derryn's rug work works alongside her art in an examining of the relationship between cause and effect…
Habitus Living: Can you tell us a little about your practice and motivations?
Derryn Tal: My practice embodies, and is motivated by, the concept of change and is a reflection of cause and effect. My technique is based on alchemy and art, and my interest lies in the discovery and the orchestration of reactions between unconventional mediums.
How were you able to translate abstract art into an all-inclusive commodity?
I felt that my Gardens of the Gods body of work specifically lent itself to being translated into other mediums. It started when one of my artworks was printed onto fabric and I designed a dress for my son's wedding; the result was magnificent. The possibilities then extended from fabric to rugs. The main challenges of converting the artworks to a non-digital medium were translating the large number of colours in the artworks to wool colours, and achieving the same fine detail and depth through weaving.
What are you hoping to say with your rugs?
Gardens of the Gods specifically emphasises our changing environment, focusing on fauna and flora. As our contemporary world continuously interrupts and deters nature's progress, Mother Nature is able to exude a powerful force as it thrives and adapts, despite being oppressed. However, despite my motivation behind the artworks, I prefer the viewer to interpret them as they please, they will always see new things and not tire of the work.
As an artist who may be more used to working independently, how have you found working on a project in collaboration with Designer Rugs?
Working in collaboration was quite a relief. Being an artist can be very solitary, and all responsibility usually would fall on me. I was very happy to pass on the technical difficulties and design process to the professionals at Designer Rugs. The design team at Designer Rugs interpreted my artworks into incredibly detailed and complex hand knotted rugs – the results exceeded my expectations, creating luxurious and beautiful rugs, with a depth of intricacy that is truly unique. The shimmering silk highlights and varied pile heights have transformed my artworks into kaleidoscopic rugs that are truly mesmerizing.
How important was the material choices and what was your experience working on such a vastly different medium?
I have worked with rugs before in the past – I was actually one of the first designers at Designer Rugs when they were established almost 30 years ago, but the process of design has changed a great deal since then. I used to climb onto the scaffolding and hand-draw the designs onto the backing fabric for their hand tufted rugs, but now the designers use software to create a high level of complexity that I find truly awe inspiring. I never had the experience of working with the highly detailed hand knots that make up my collection, so the process was very eye opening and inspiring.
Where do you see your designs sitting?
I feel my rugs merge traditional and contemporary design. They would work just as well in a busy, eclectic home, filled with antiques and artifacts, as they would in a minimalist space where the rug becomes the feature, bringing a touch of warmth and defining a space. Anywhere they will be loved is the perfect space for them.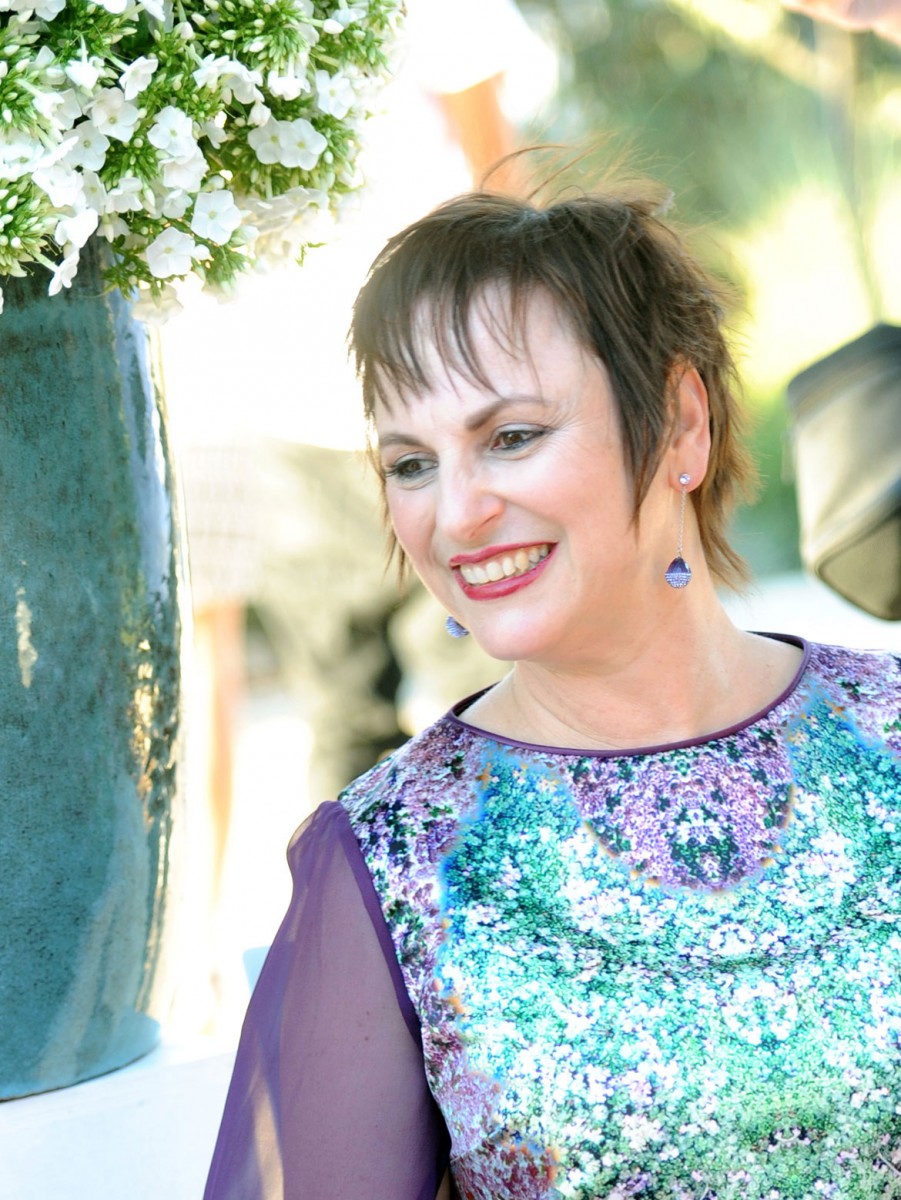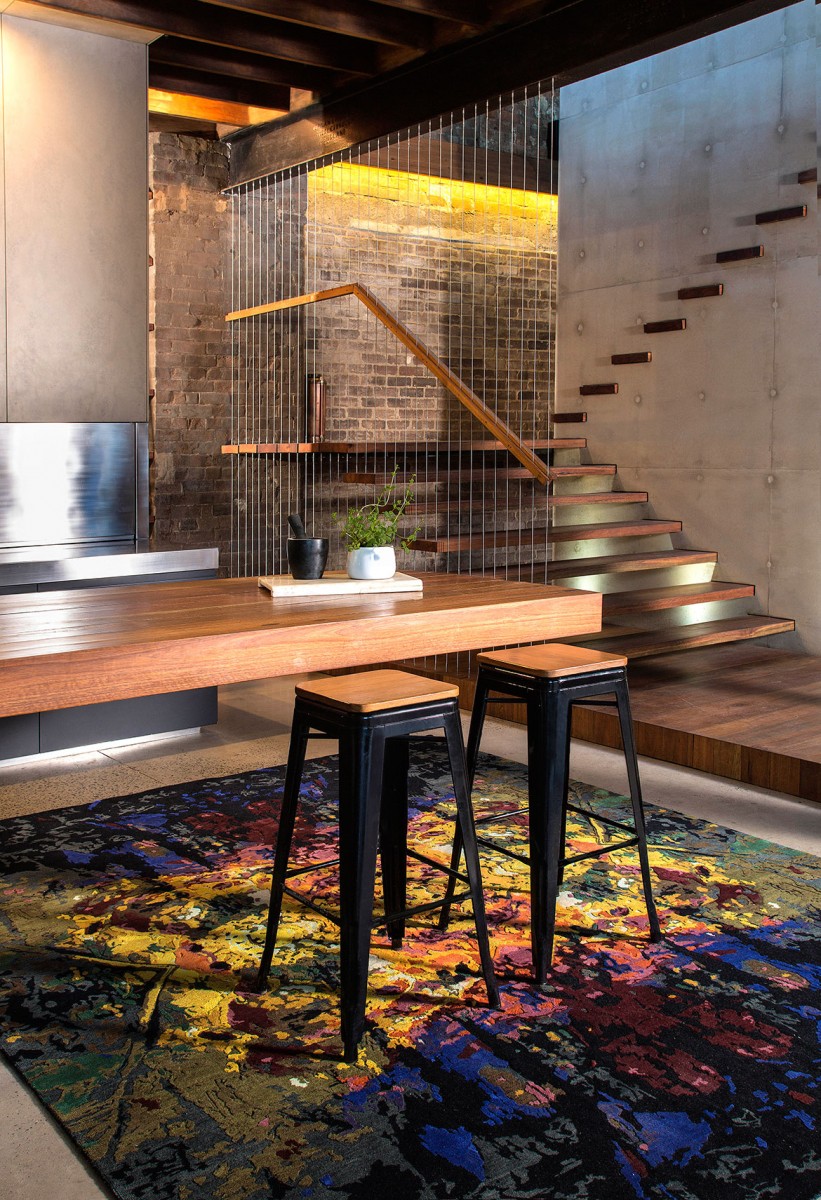 ---