Using the pandemic as a time to reinvigorate and refine, Eco Outdoor has completely overhauled its Melbourne showroom. The large 1200-square-metre space has been revamped with large and expansive displays of natural stone and timber across the walls and floors.
However, before these large-scale panels and in-situ planes come into focus, visitors to the space must first walk past (or even through) a monumental bronze sculpture by artist Mika Utzon Popov. The original piece was designed and made specifically for the site and commissioned by Eco Outdoor's CEO Ben Kerr.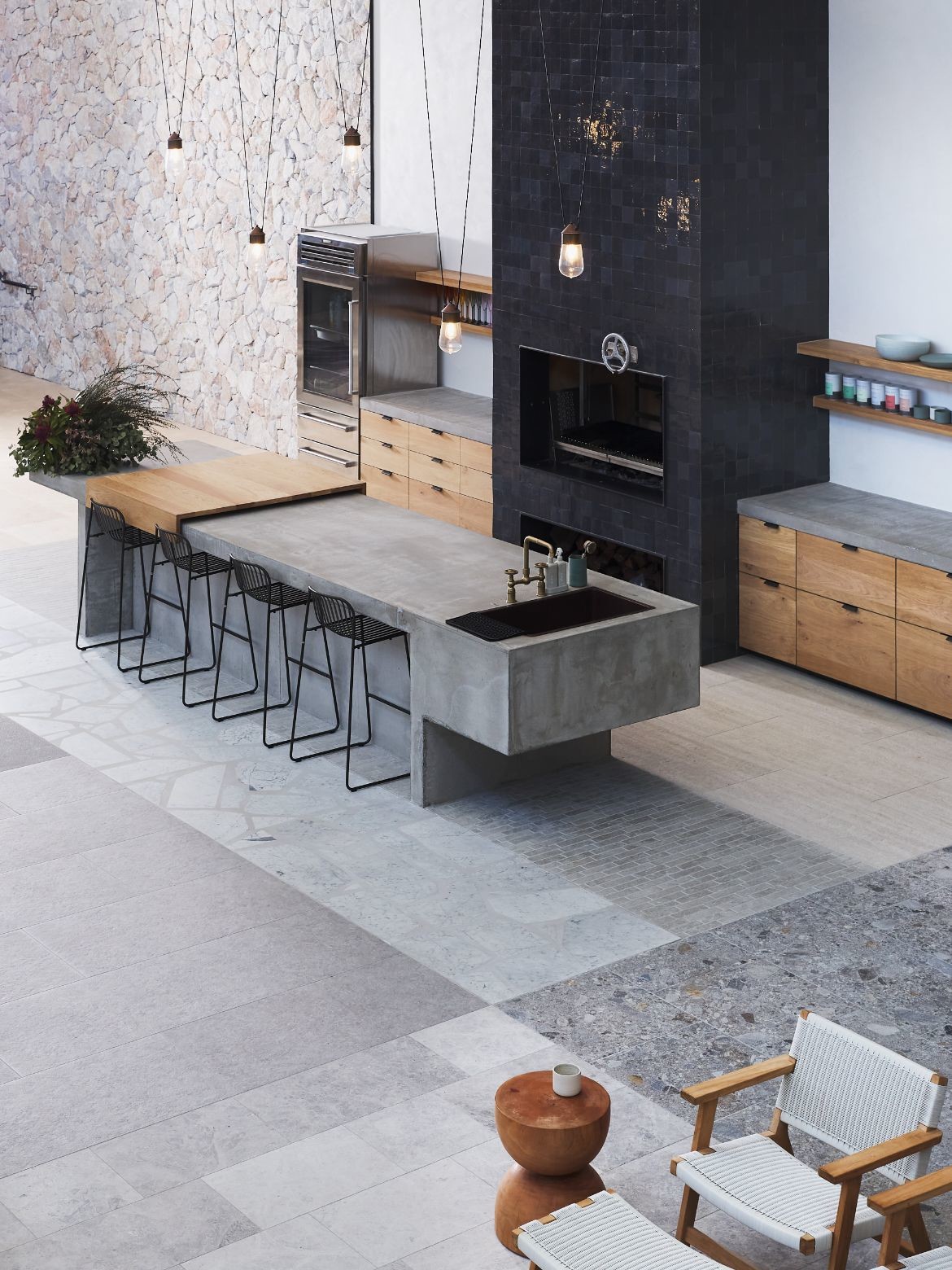 Eco Outdoor worked with artist Mika Utzon Popov, the grandson of Jørn Utzon who designed the Sydney Opera House. The impetus for the creation came from Kerr's desire to celebrate nature and all of its wonderful variation and uniqueness – an attitude that sits at the heart of Eco Outdoor.
Utzon Popov conceived the idea for the sculpture after visiting the space and seeing the double-height entry space. "When I walked into the space, I felt a strong pull to create a work which would grab people's attention as they moved from the foyer to the main hall and mark a point of transition and reflection. Like the showroom behind it, which is filled with natural textures of stone, rock and wood, I wanted to create something with texture that builds on nature, because that's always what we build on whether it's a timber deck or a bronze sculpture, it all starts with nature. With two giant semi-circular panels facing each other, their contrasting surfaces create a circular void which absorbs the light from above and illuminates the opposing elements," Utzon Popov says.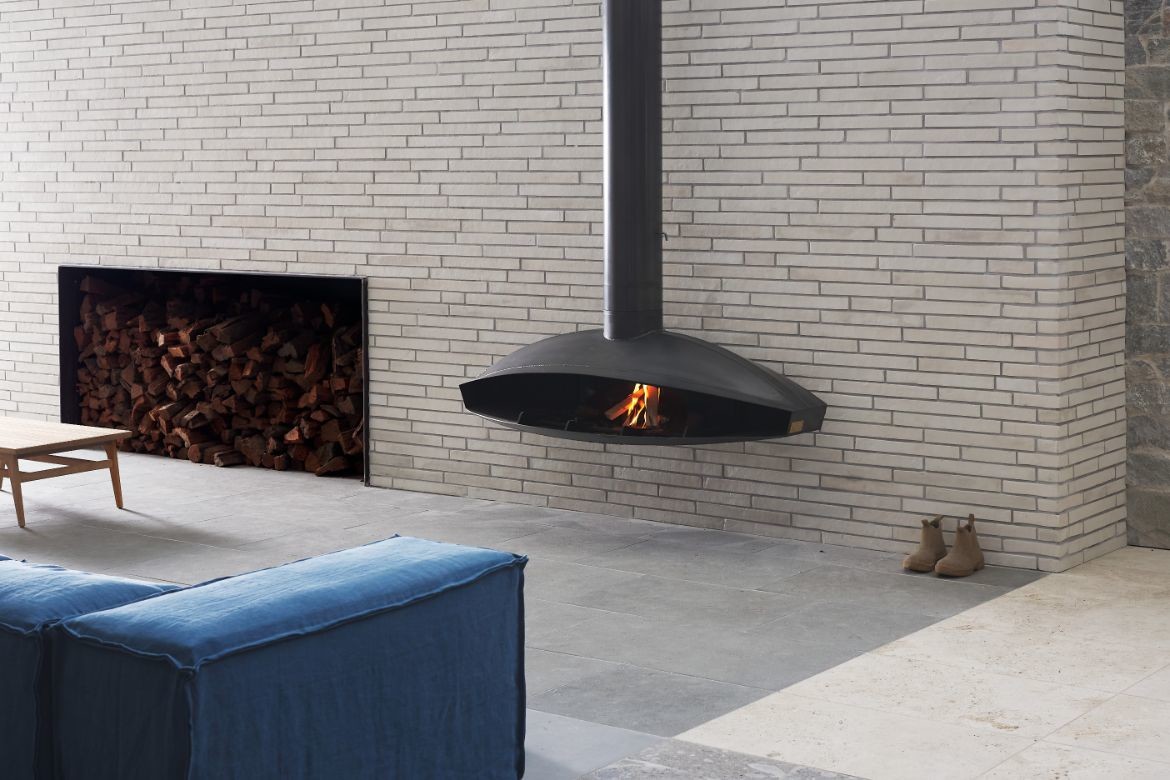 The bronze piece is comprised of two semi-circular panels made of hand-cast bronze, each semi-circle husk stands four metres tall. Emitting a golden glimmer, the surface has darkened elements appearing to have already sat ageing for centuries.
On the process, Utzon Popov shares that a wax mould was first made to create the dragonskin-like texture, which was then cast in bronze. Brisbane-based public artwork manufacturer UAP brought the piece to life, collaborating closely to see the vision realised.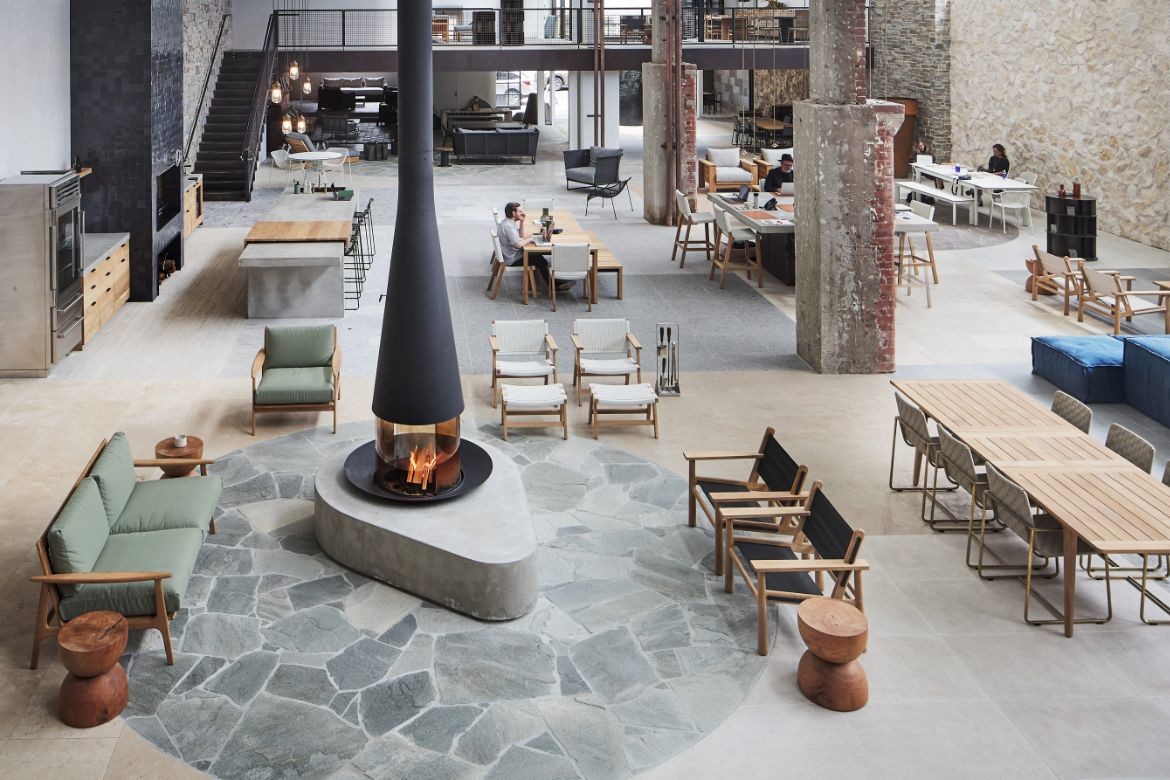 To celebrate the installation and refreshed showroom experience, Eco Outdoor hosted a long lunch for Melbourne's top tier designers and architects, including a panel talk with Utzon Popov and Daniel Clifford, principal from UAP, where they opened up about the six-month-long process of experimentation and delivery. The doors were then flung open for an industry event, where despite the inclement weather, 500 interior designers and architects came to see the new space and enjoy a spread of food and drinks.
The events are both testament to the multi-use space and the hospitality built-in to this revived showroom space – all with an exquisite, one-of-a-kind sculpture to set the tone.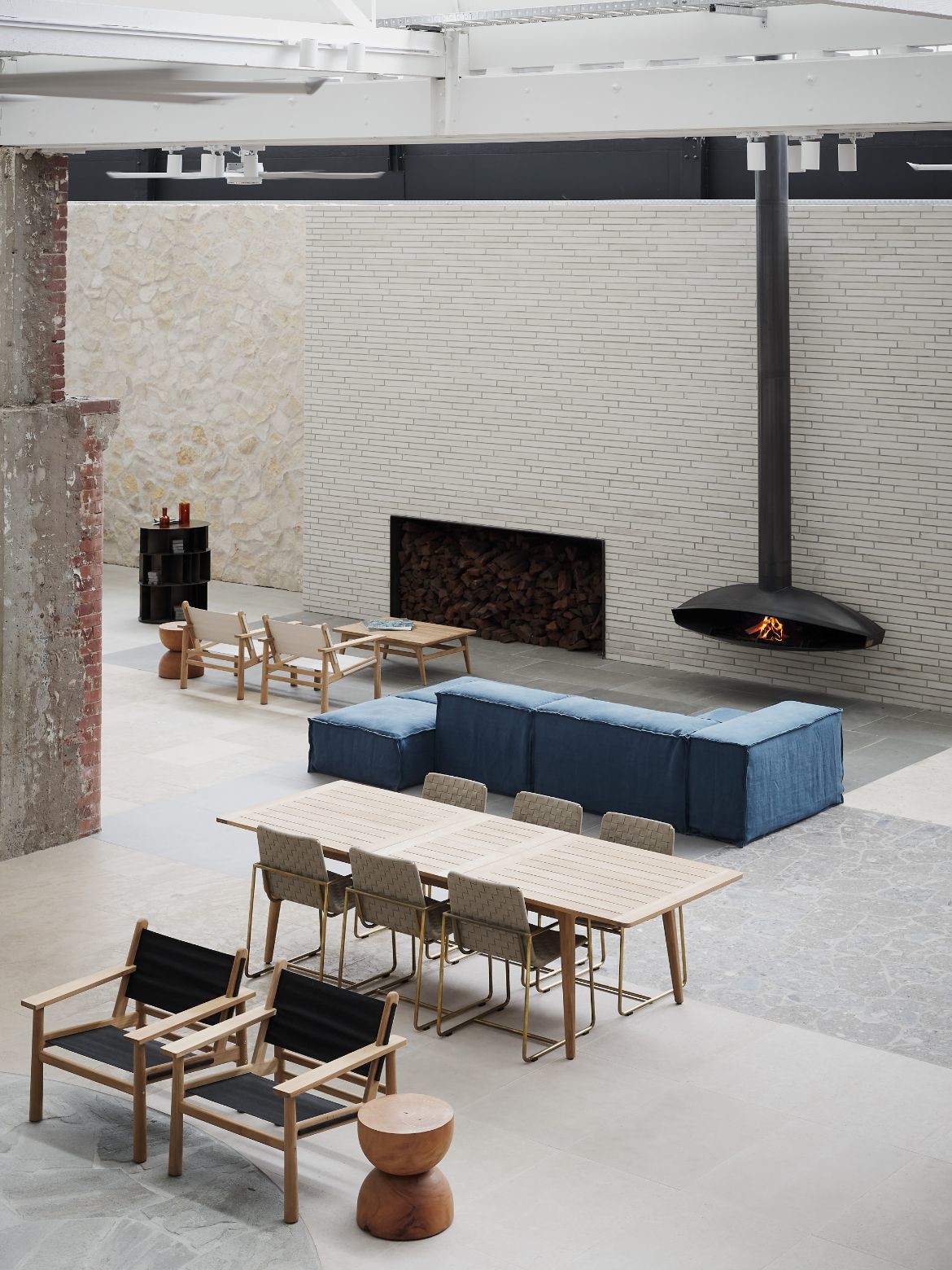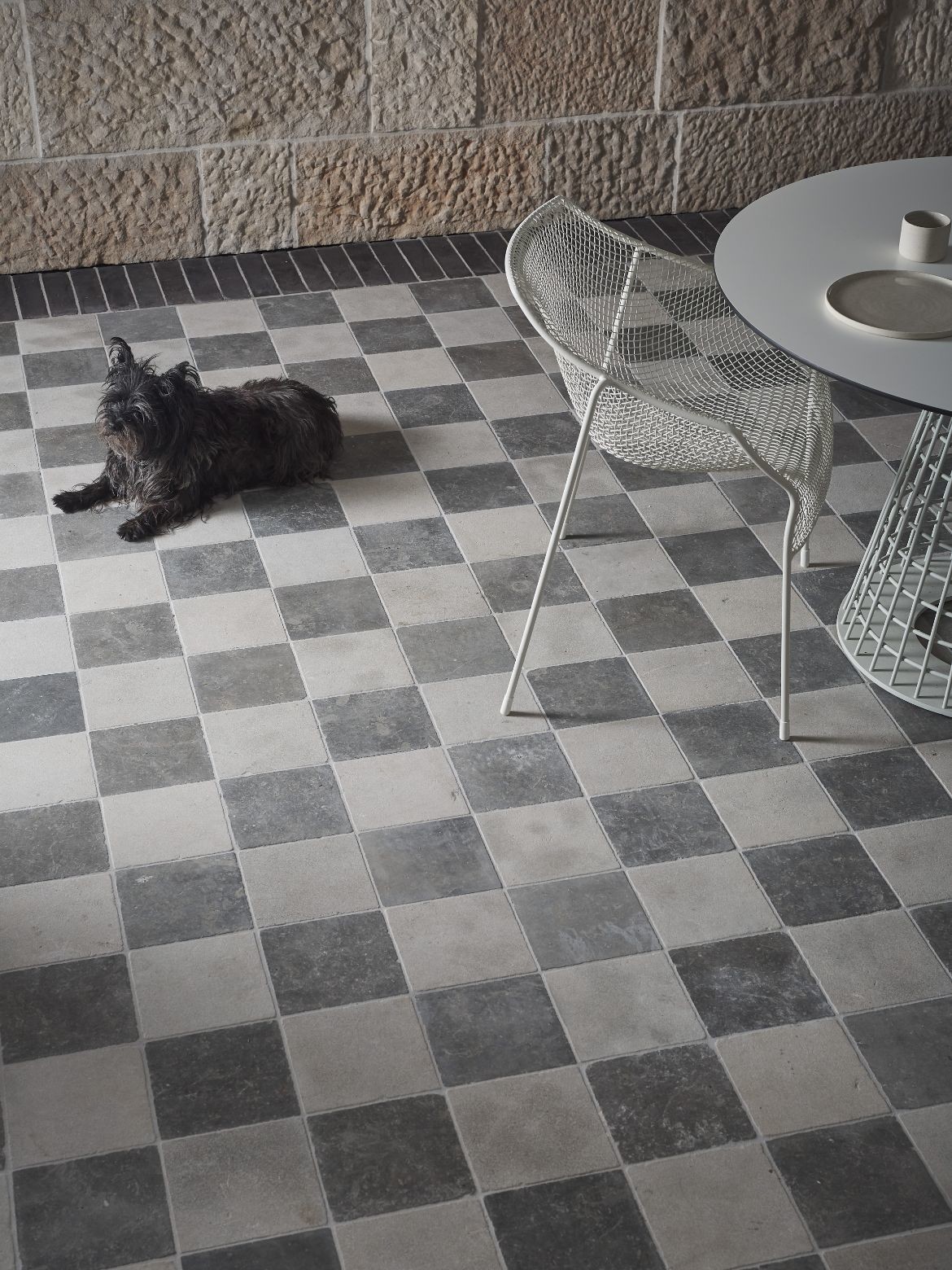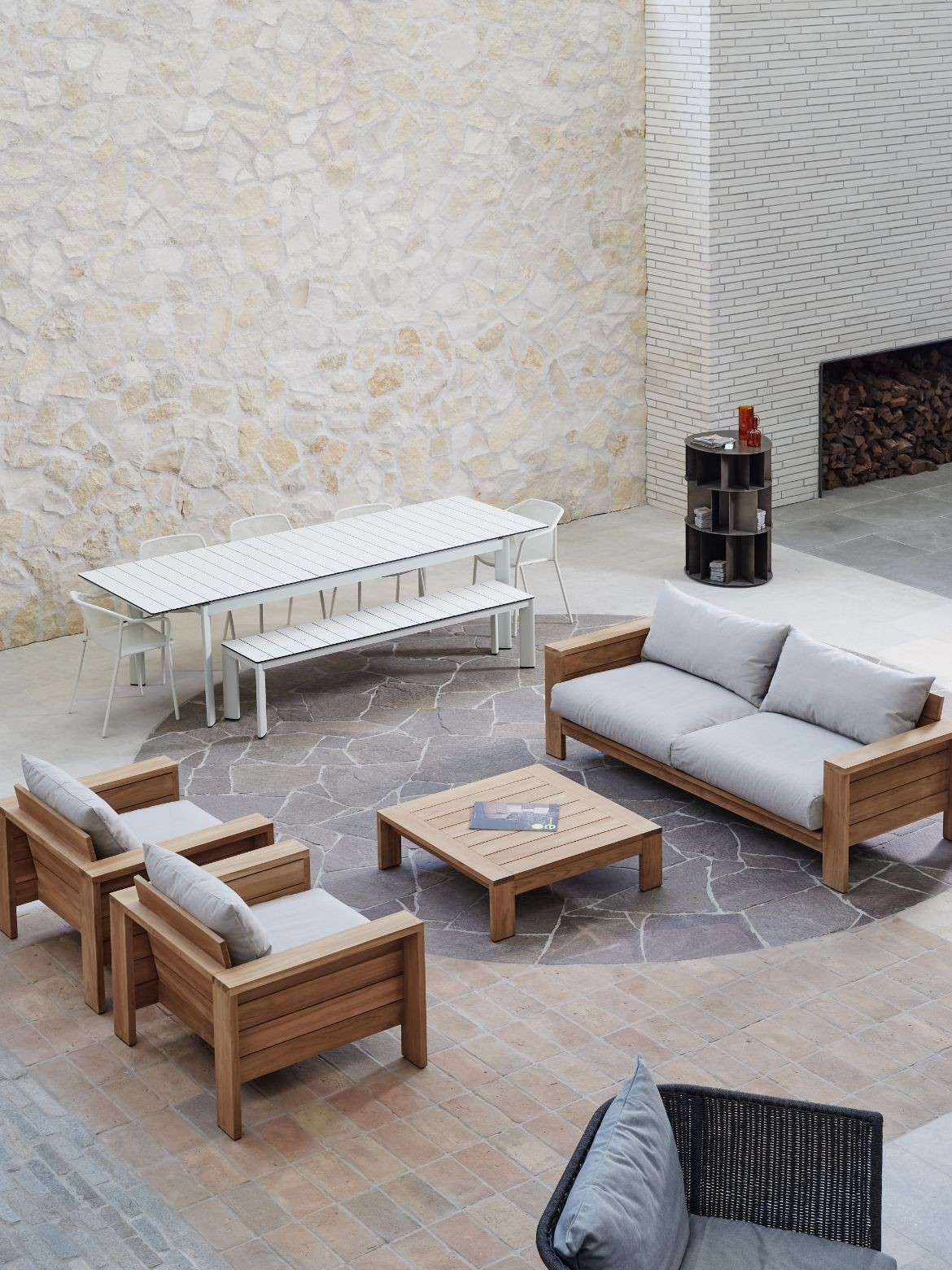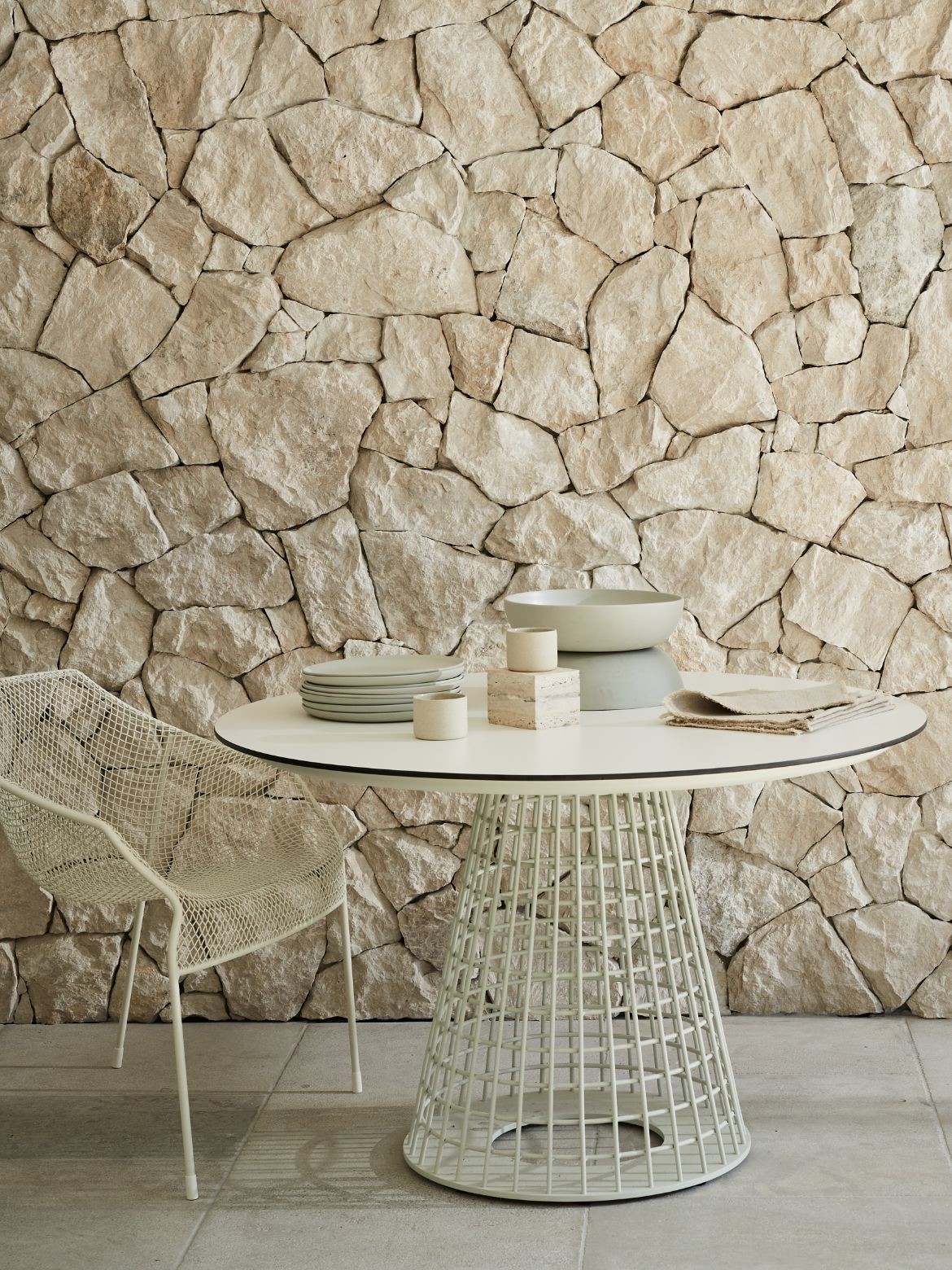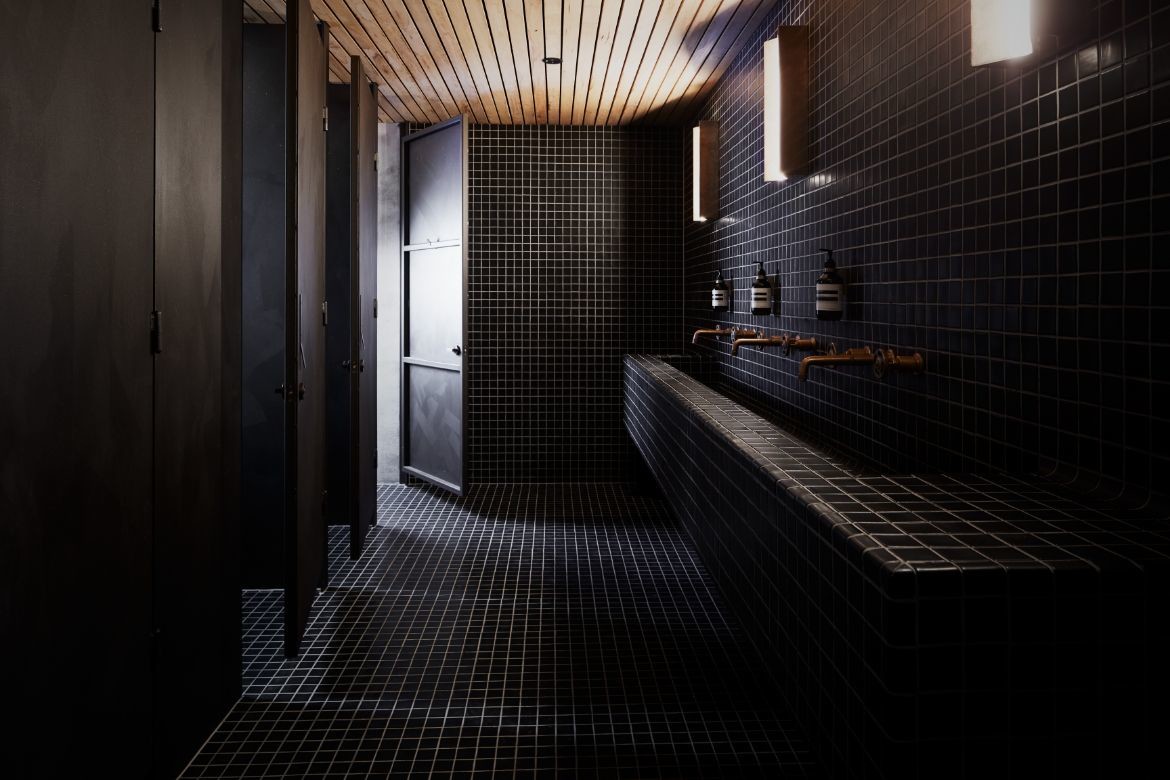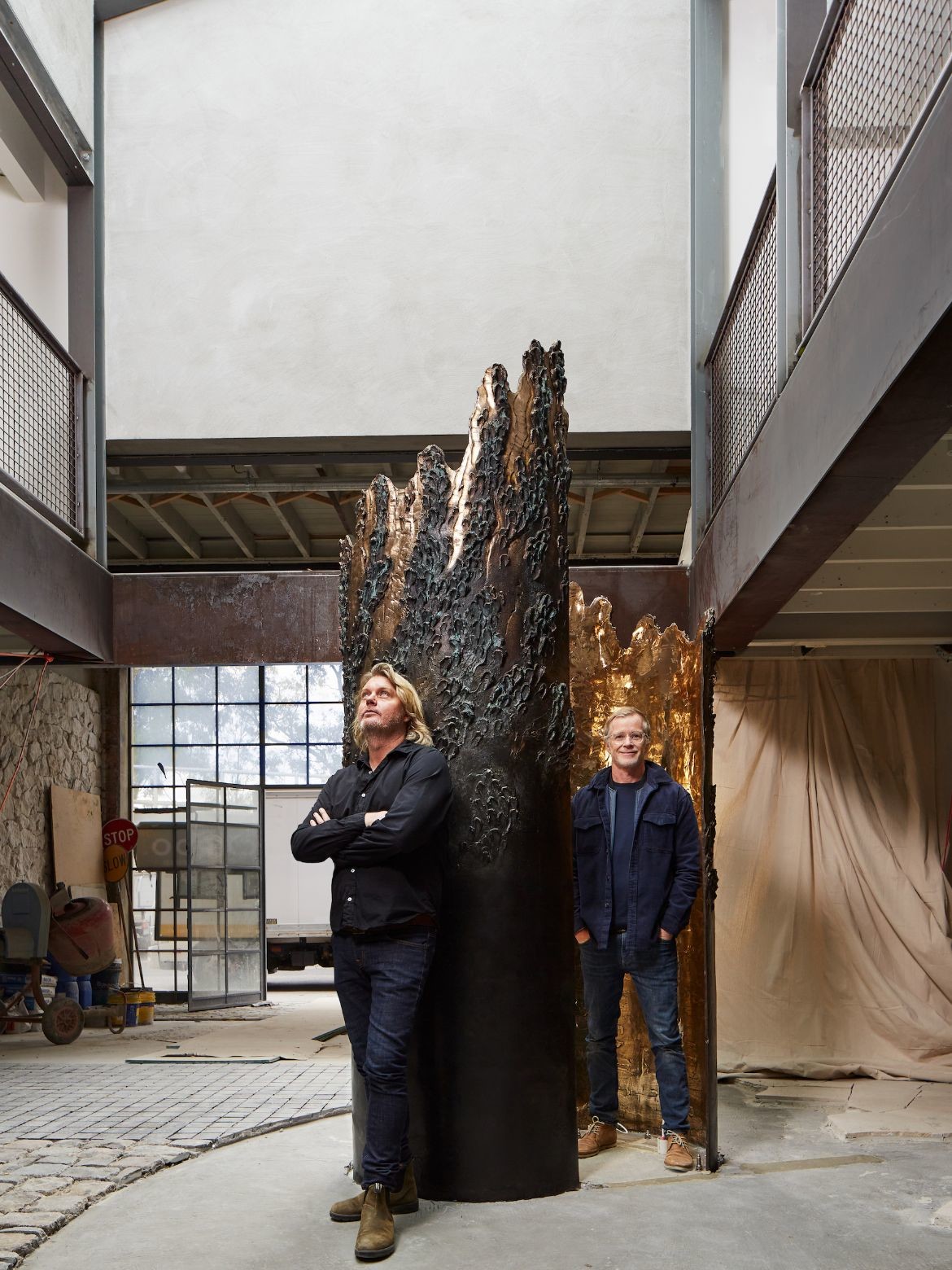 Eco Outdoor
ecooutdoor.com.au
Mika Utzon Popov
mikautzonpopov.com
---