When and how did you realise you needed to be an artist?
I have always wanted to be an artist since I was young. I grew up with two grandmothers who were painters so I guess they were good role models. My art teachers at school were also really encouraging.
Congratulations on Herbal Medicine. Can you share a little of the story behind this collection of works?
Thank you! I am really proud of this collection of work. The idea to call the show Herbal Medicine came to me before the works first evolved. Emerging from a very intense time with babies, I promised I would look after myself better this year and attend to some niggling health issues. I was collecting herbs from the garden to cook with one afternoon in autumn and I ended up drawing them in the jug on the bench while I sat with the kids during their dinnertime. The exhibition sort of grew from there. I also made a lovely friend in my local community this year that is a naturopath and she leant me a lot of her herbal medicine books to read and many of them ended up as subjects in some of the paintings.
The palette of the show was quite moody; I have been enjoying a darker palette this year. I wanted to capture the darker hues that the bush takes on in winter where we live but I also wanted to contrast these pieces with works that had a lot of light and space to them. The bunches of flowers and herbs depicted, loosely reflect those often used in homeopathy or are cuttings taken from the garden to signify the seasons.
It's pretty evident which artists I looked at as inspiration for the show. A few new books added to my art book collection recently have really inspired me – Giorgio Morandi, Vanessa Bell and Winifred Nicholson. I've wholeheartedly embraced the local library this year and its wonderful and unlikely book titles that I might have not otherwise picked up and looked at. And then there are old favourite books that resurface from the bookshelf to my bedside again and again such as The Poetics of Space by Gaston Bachelard, The NGV's Dutch Masters catalogue and the Weed Foragers handbook. Vinyl records also make an appearance. Music is a big part of our family's life. My partner is a DJ (among other talents) and records are always playing and filling my ears with different genres and tunes in our daily life
As an artist in 2017, how important is social media to you? Has it impacted on your work in terms of connecting with other artists, gaining inspiration, finding an audience?
Social media has been huge for my art practise. Not only have I made so many special and dear friends through our shared interests that becomes apart on Instagram, I am able to share my work with a broader audience and I feel like it is touching people's lives in a positive way. There are so many sad things happening in the world at the moment that I want my work to be like a breath of fresh air and a way to heal broken hearts.
What frustrates you about the Australian art world?
It would be great to see more women artists at the helm in the Australian art world, it is slowly happening but not fast enough. Also more Australian art recognised overseas and vice versa. Sometimes we feel so far away, I think social media has changed that greatly but we have a way to go.
In what ways do you see the industry evolving to reflect contemporary social attitudes?
I think the art world in general is changing and has been changing for a while now. Social media has changed the way artists and galleries present work and both artist and agent are able to have a greater reach than before. There are a lot more opportunities for artists to make a living to support themselves these days, for example through grants, public art projects, collaborations, and pop ups to name a few. We can be more creative about how we apply our creativity to different projects and that's exciting!
What upcoming projects excite you?
I am exhibiting with some very inspiring women at Lauriston Press in Kyneton in mid November and also have paintings in this year's The Design Files Open House in Collingwood (also mid November). Next year I am excited to exhibit in Sydney in May for the first time in a while. I am currently formulating ideas for that show and it should be good!
Elizabeth Barnett
www.elizabethbarnett.com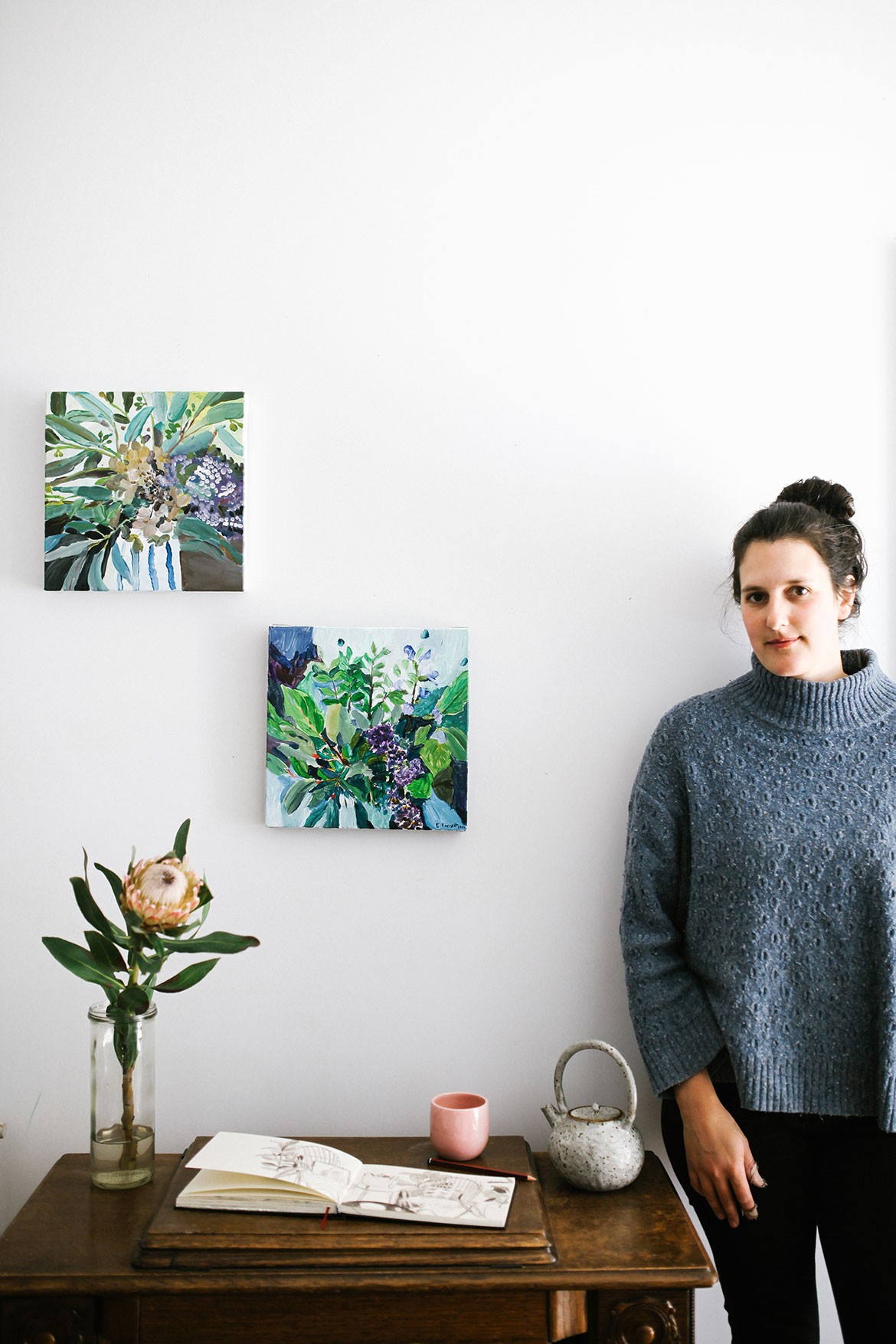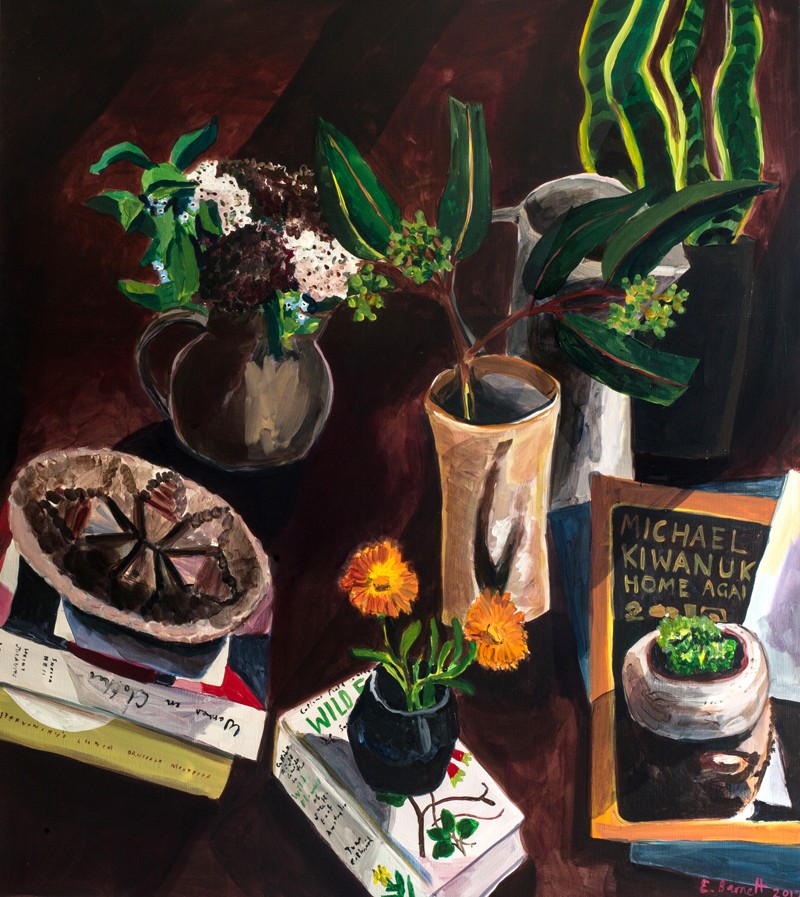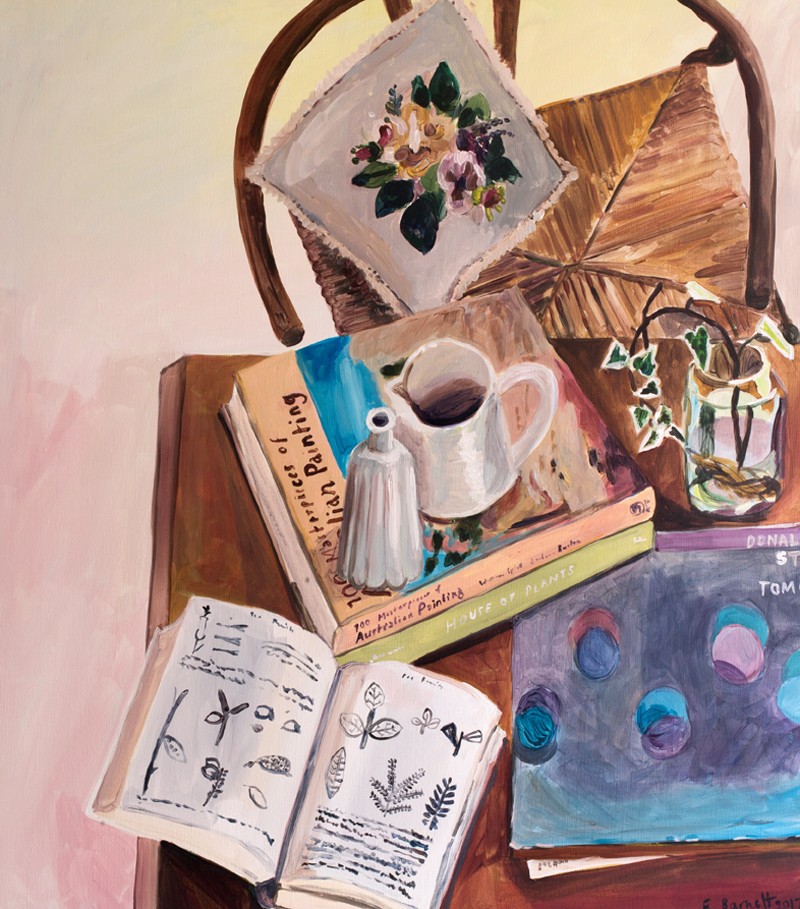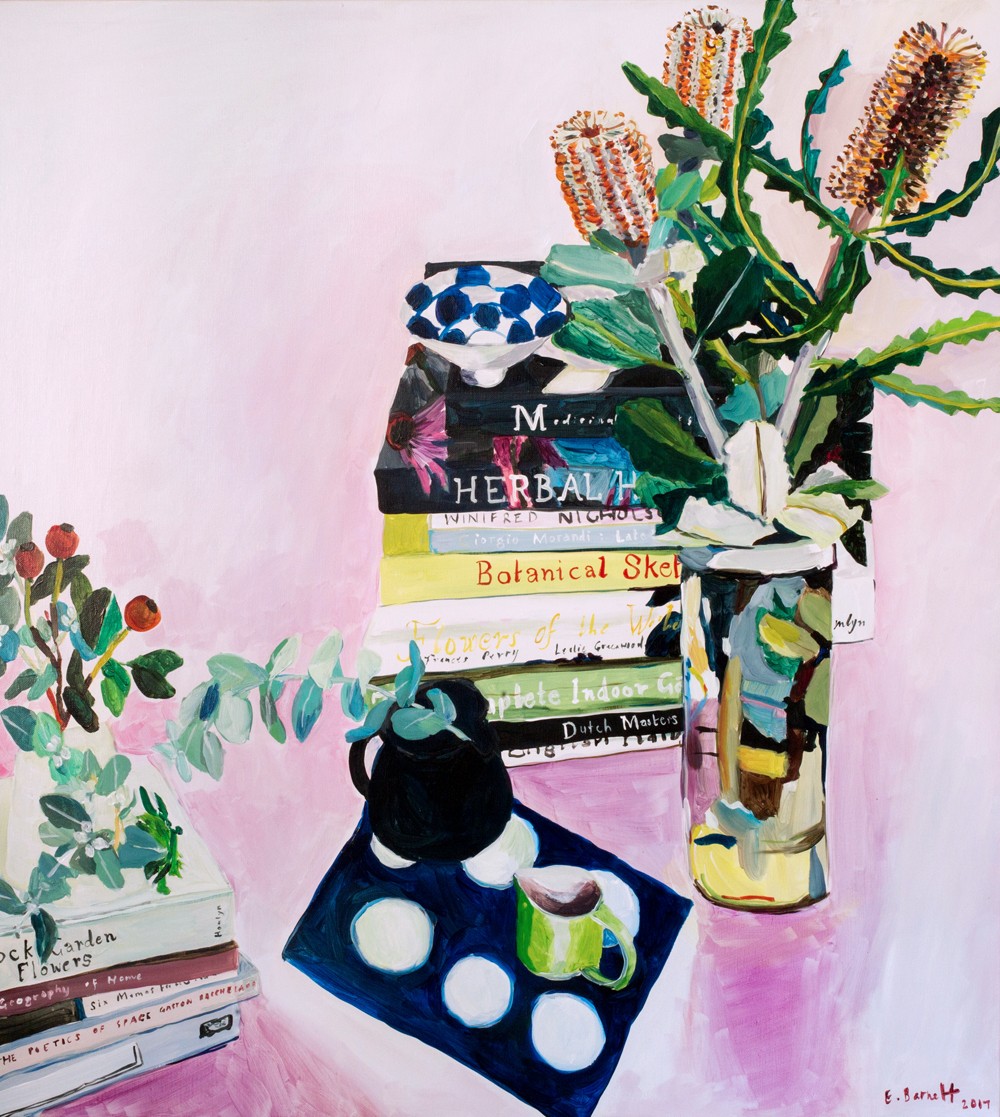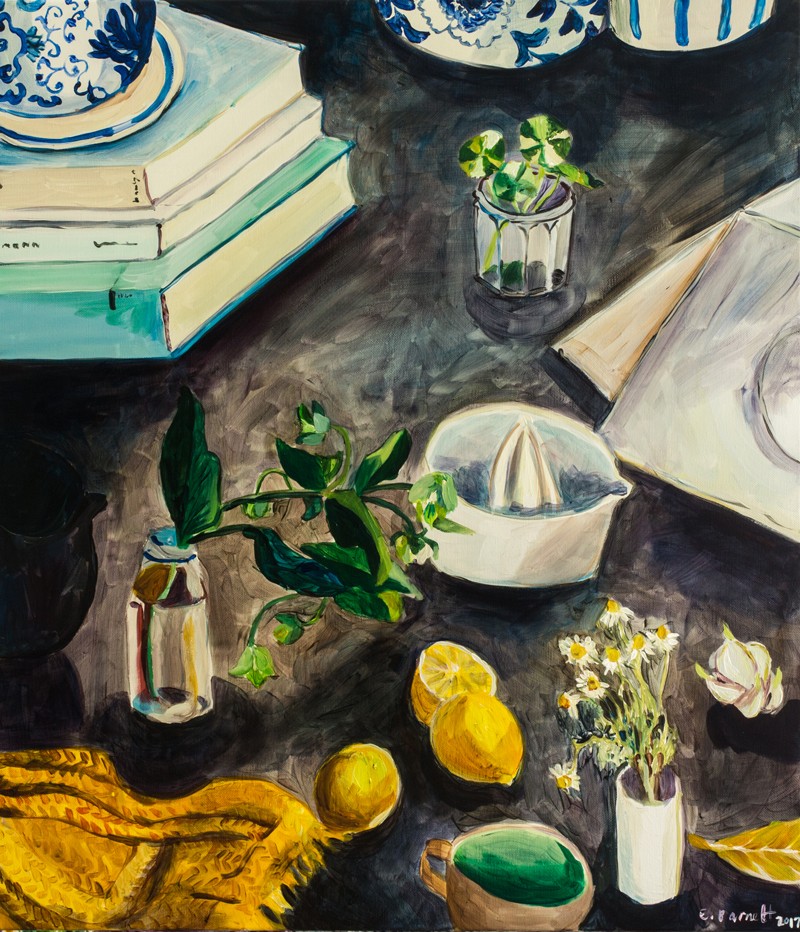 We think you might also like to read about Claudia Damichi
---