The Western Australian-born, Berlin-based artist will have the opportunity to open her studio to the public to view her recent works as well as participating in the Long Night of the Design Studios, where Berlin designers, studios and galleries are invited to open their rooms for one evening and to present their new work and projects.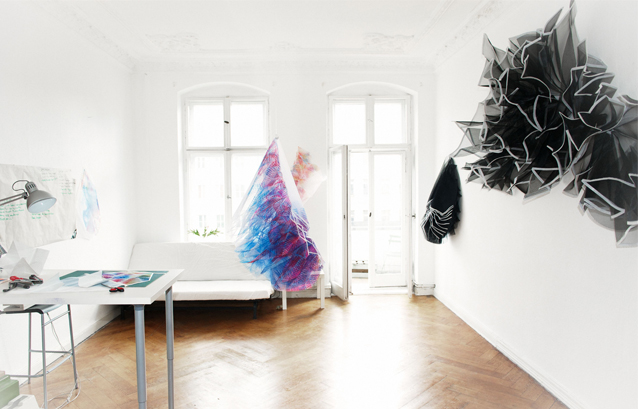 Spanning fashion and architecture, Delfs applies textile processes to light industrial and dress materials to create dynamic objects rich in textural detail. "My work displays a delicate sense of equipoise", explains Delfs, "creating an unfamiliar sensuality by erupting from surfaces, recalling corporeal and architectonic topographies. Luminous prismatic shapes tend to hover in space, on the floor or attached to walls. Non-orientable surfaces orchestrate interplay of reconfigurable forms which imply continuous expansion and protracted stillness"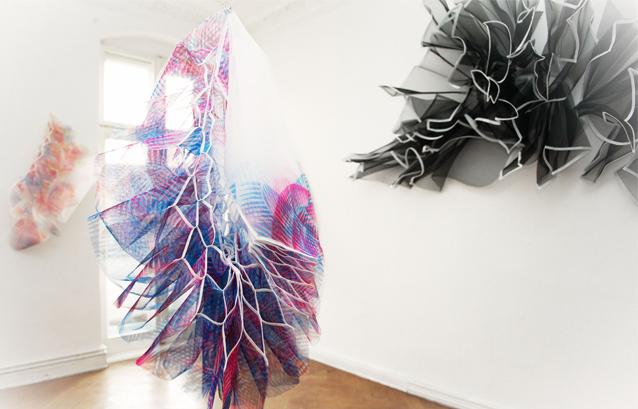 Tracing her creative spark back to an art-collector aunt's assortment of paintings and ceramics, Delfs' artistic career was encouraged by her grandmother early on and led her to study a Bachelor of Arts in Fashion and Textile Design at Curtin University in Perth, Western Australia. It was during her undergraduate studies that she began pursuing the interplay between architecture and fashion, which has remained a common thread in her work since.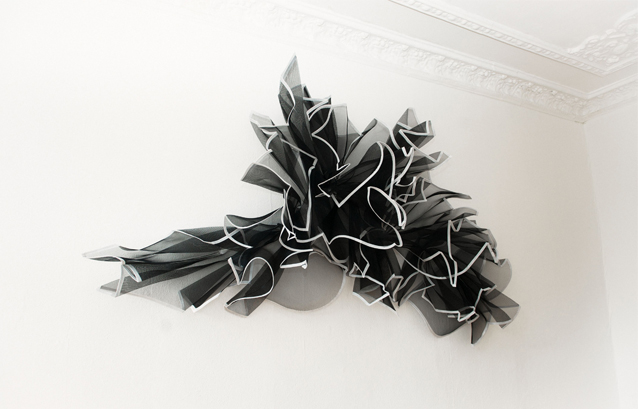 Delfs cites Pip N' Pop, Patricia Piccinini, Anthony Lister and Kate Rhodes amongst the Australian artists she appreciates and internationally Pipilotti Rist, Olafur Eliasson and Tara Donovan. As for the historical masters, Delfs "really like the beauty and romanticism of Monet and Degas."
Her current collection consists of "a series of collapsible objects that were fluid in their installation possibilities that could be also applied to the body", and, as Delfs says, "I wanted these works to refer to skeletal structures and be organic and geometric at the same time."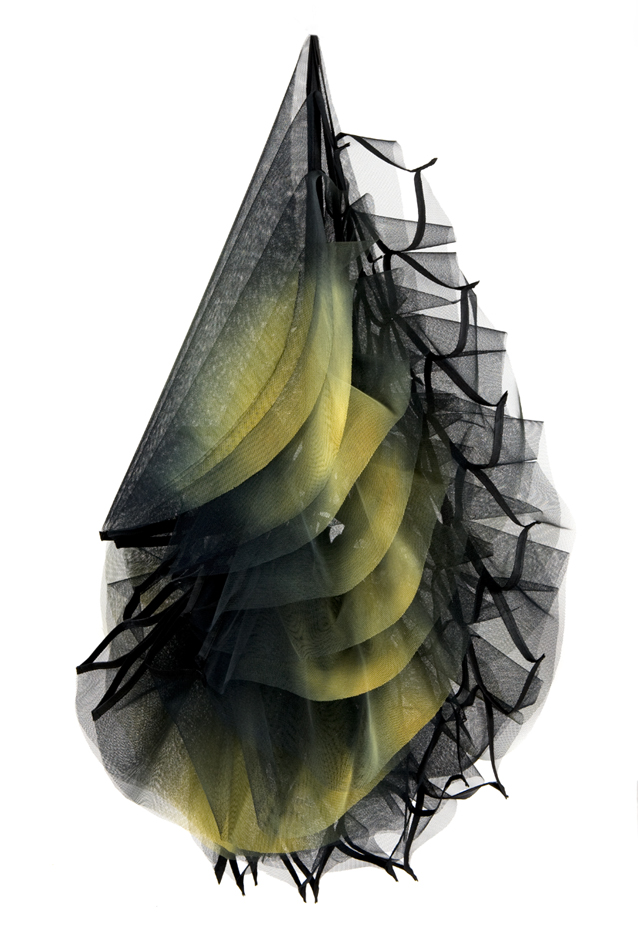 As for the future Delfs is pondering "large scale installations [she]'d like to execute" and "perhaps moving away from object based works into more site specific installations".
Tags: Elizabeth Delfs
---