Can you tell us a little bit about your background?
Design was a pretty obvious pathway for me. I've always been drawn to colour, texture & pattern, and have spent years collecting things that are beautiful examples of these traits – through textile, paper, natural, artistic or industrial form. I completed a Bachelor of Design in Fashion & Textiles at UTS in 2007, and worked as a textile designer for fashion studios for a few years before moving to Tokyo. Living in Japan fuelled my passions. I was able to connect with a lot of like-minded creatives and just let the sheer uniqueness of the Tokyo aesthetic sink into my brain. When I moved back to Australia, I started my scarf label alongside freelancing as a designer and creative producer. I'm also a graphic designer and illustrator, plus I've done a fair bit of project and production management. I've really spun off in so many different directions from my initial discipline of textiles, and I feel lucky to have worked in such a broad capacity as a designer.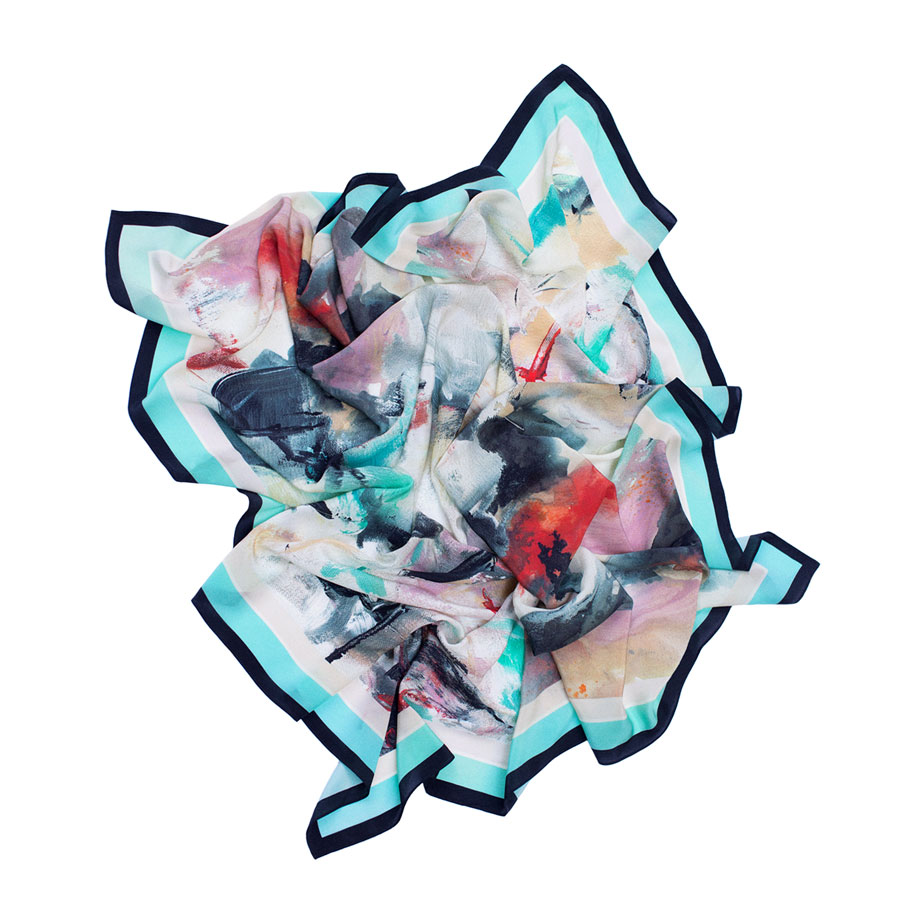 Can you share with us what has led you to this point? When did you first begin creating your collection?
I was looking for the right textile product that would satisfy my desire to create large illustrated artworks, and scarves were the perfect choice. They're both a gorgeous accessory and a blank canvas to visually unleash upon. I began conceiving the ideas for the first collection, The Reckoning of Time, when I was still living in Tokyo. The conceptual stage took months – you're so paranoid about perfectly representing your 'vision' in an opening collection that you end up obsessing over it a little unnecessarily. In comparison, I developed my current collection Origin over two weeks in early 2014, when the idea popped into my head. I think becoming a competent designer is all about honing your style and then setting its limits.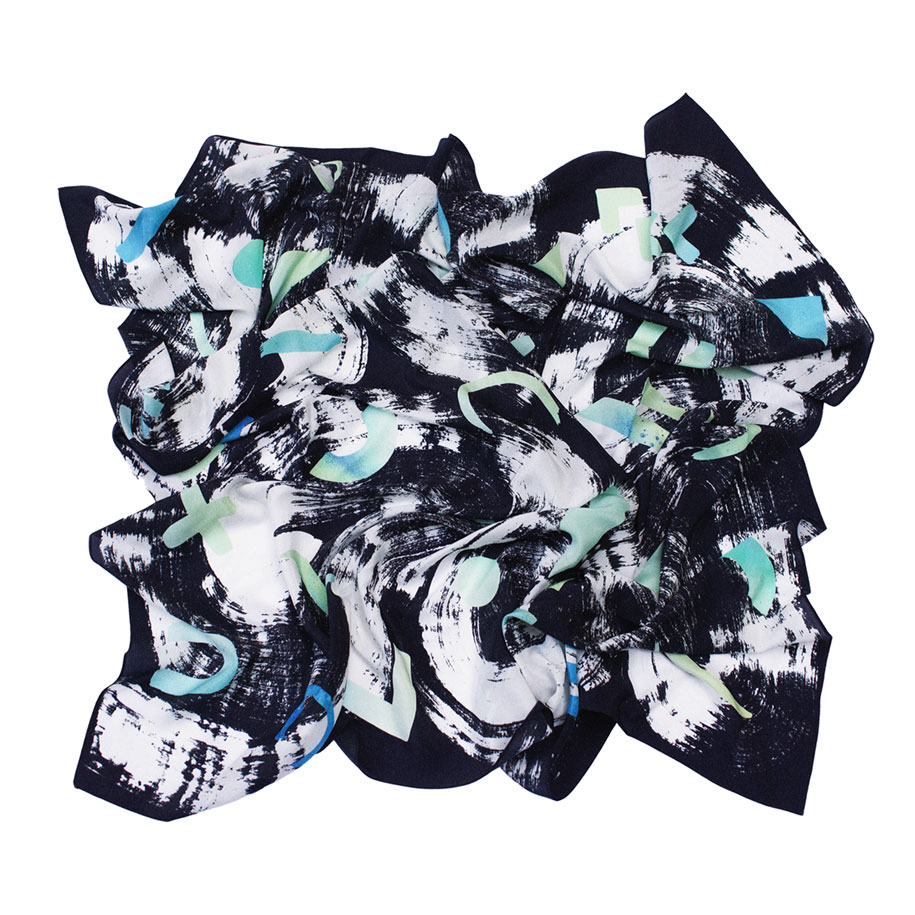 How would you describe your creative vision for this collection? Can you describe some of your designs?
'Origin' was created as a sort of visual memory map, referencing orienteering imagery, topographic and geological markings and the idea of keepsakes and mementos that hold meaning. As my previous collection had been highly photographic and digital, I felt like going entirely hand-rendered for this collection. Pencil sketches, line work in Indian ink, spray and acrylic paint were used in abundance, along with a lot of collaging to create depth. I really enjoyed combining my fun, graphic motifs combined with very raw, painterly textures to create the aesthetic of Origin.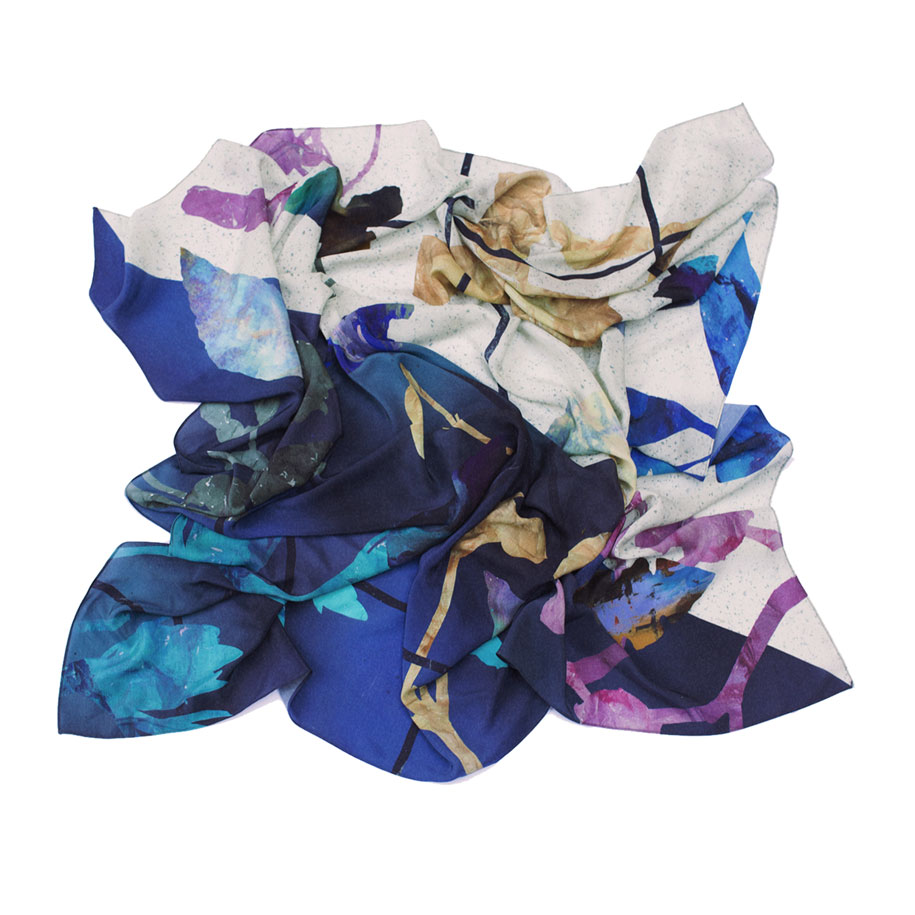 Can you explain the process of creating your collection, from your initial vision to reality?
I tend to start developing my collections in mini sketch form in the trusty moleskine. Really crude pen drawings combined with margin notes pointing at things and stating "YES" or "Hell no!" or "This needs development". I've got a real uni lecturer design process, haha. These roughs eventually get scaled up, I play around with a bunch of different rendering methods and mark-making, elemental drawing, then the organisation tends to happen in Photoshop. Digital printing is so refined these days that my colour testing process is quite quick, then I have a bunch of beautiful scarves in my hands in no time.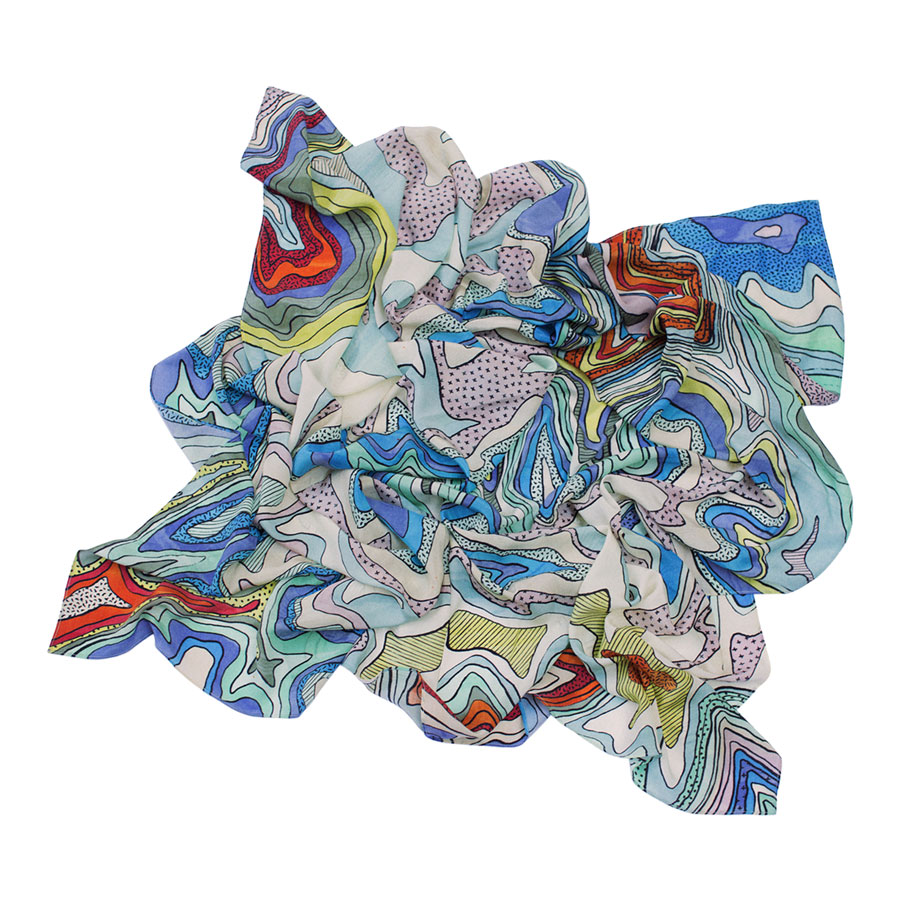 What do you think is the common factor across your creative output?
I'd say I have a strong respect for harmonious colour combinations – which doesn't mean a whole lot as that's really so subjective! I'm particularly interested in creating something that is either very tactile or at least looks touchable, and usually there's some kind of hard-edged geometric or patterned graphic element meeting the soft messiness of painted textures. I don't like to create the same effect twice though, so I'll often approach my aesthetic in different mediums; illustration, textiles, photography, object design and so on.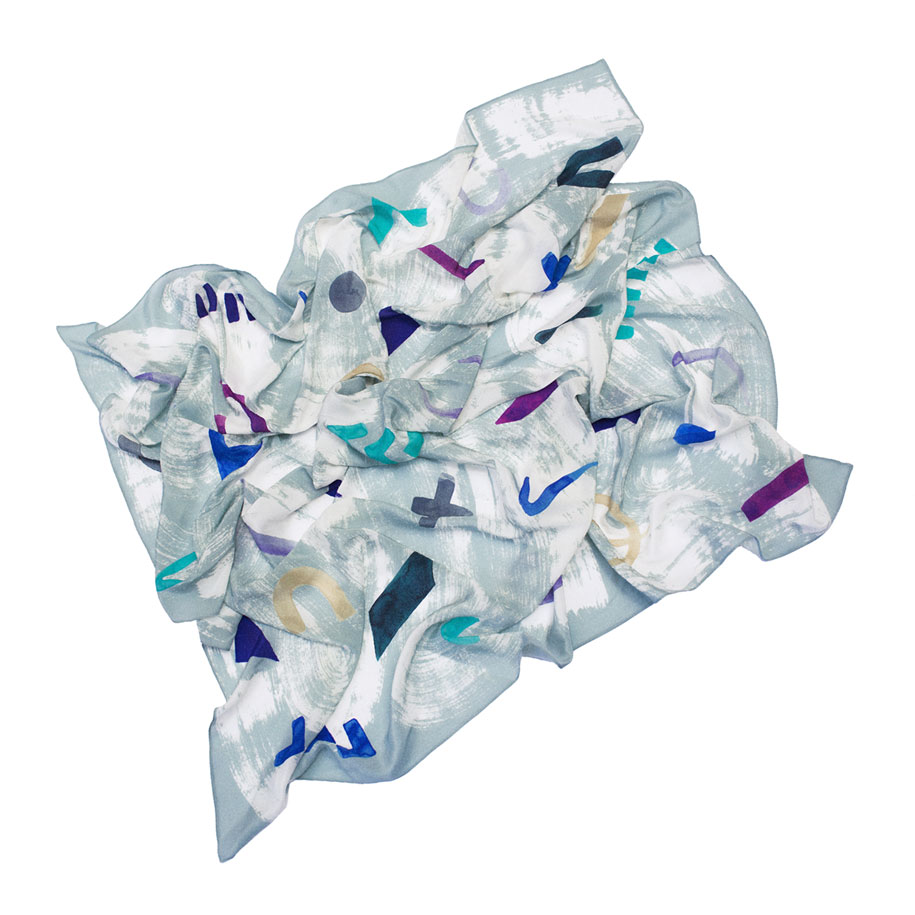 Where do you look for inspiration?
Cities. The more depth and history there is in a city and its people, the more I'm unable to pull myself away.
Do you have any plans for another collection in the future?
I've just launched a bespoke bathing and lifestyle online retail/concept store called Three Lives, so I'll gradually be creating some one-off and bespoke products for it. I've wanted to ditch digital print for a while and go back to my roots of hand textile techniques and really high-quality natural fabrics. The scarves may appear again, but I couldn't even begin to tell you what form they'd take! I've always been terrible at knitting, perhaps I should give it another crack.
Photography by Georgia Blackie
Rapp
rrrapp.com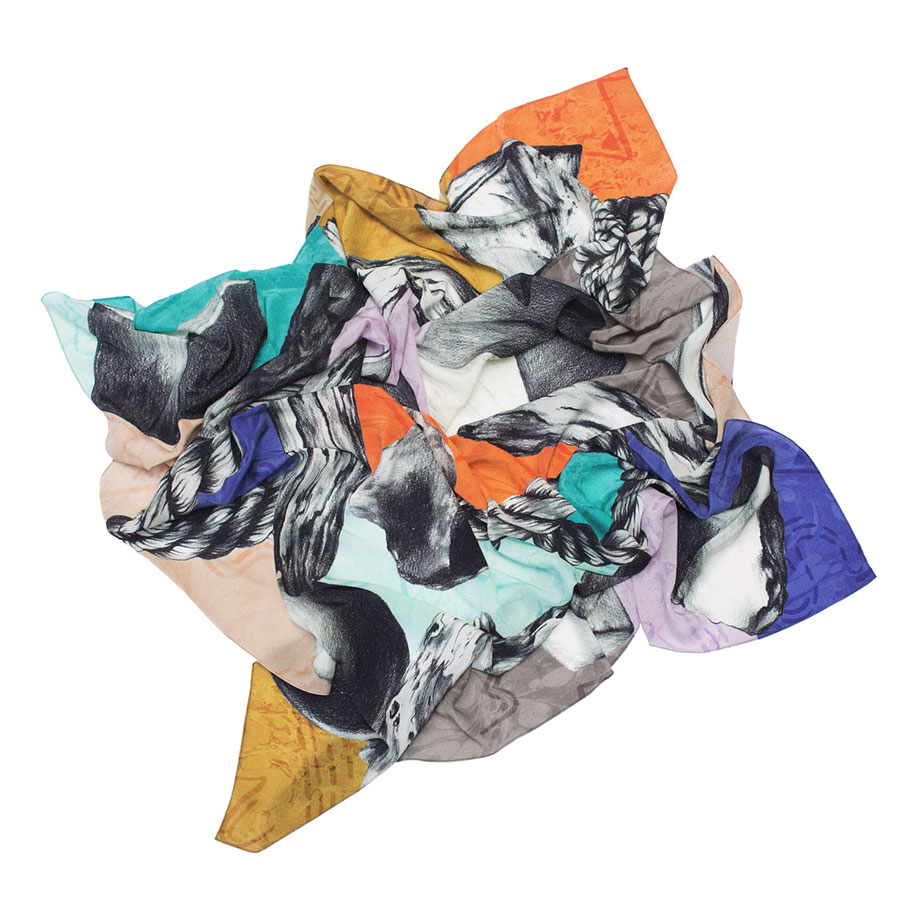 ---