An architectural walking tour is mapped out in three compact and coloured booklets that are both timeless and informative. Created by Jacques Sheard, Sonia Post and Dave Roper, Footpath Guides have been designed in the graphic style of the 1850s to 1970s (the architectural timeframe of the guides), where vintage patterns, retro fonts and clashing colours splash the 90+ pages of each title.
Melbourne Mid-Century showcases examples of the city's 'international style', with clean, unadorned design espoused by the Swiss modernist Le Corbusier and his contemporaries at the Bahaus school.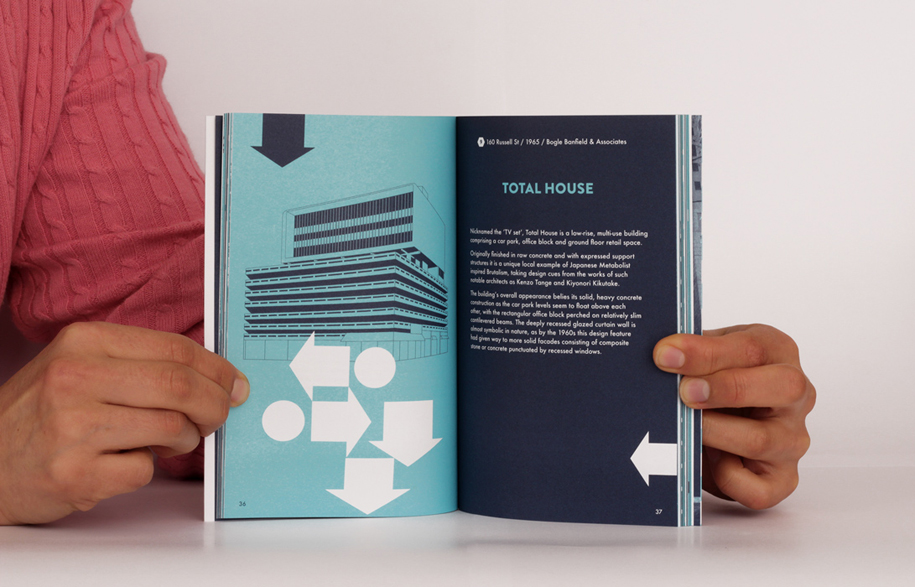 Melbourne Joseph Reed celebrates 15 of the finest 19th century buildings which reflect the city's dramatic increase in size and wealth in the late 1800's. This guide is designed by Joseph Reed, one of Australia's most influential Victorian-era architects.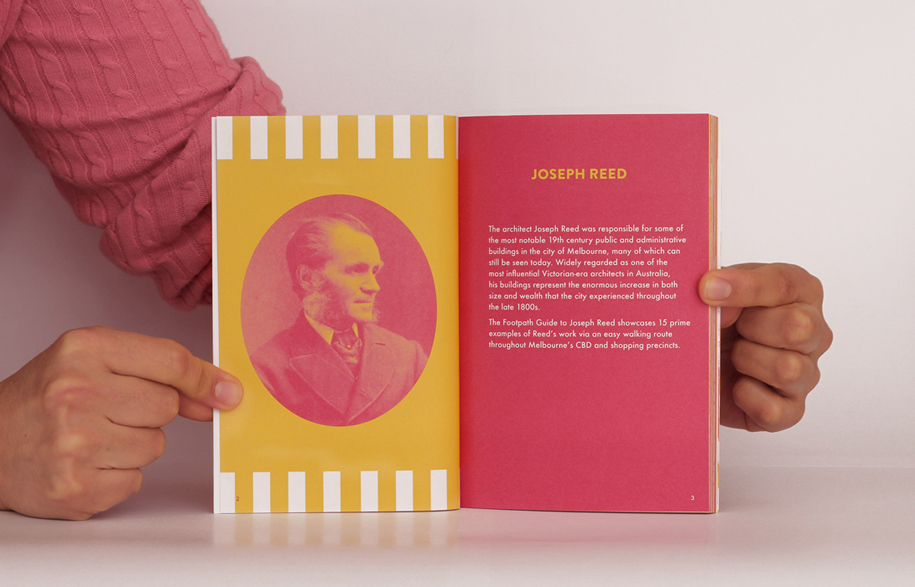 Melbourne St. Kilda features an exploration of the eclectic style of the playful beachside suburb. From Edwardian and Victorian mansions to Art Deco and Spanish Mission Apartments and Mid-Century Modern flats.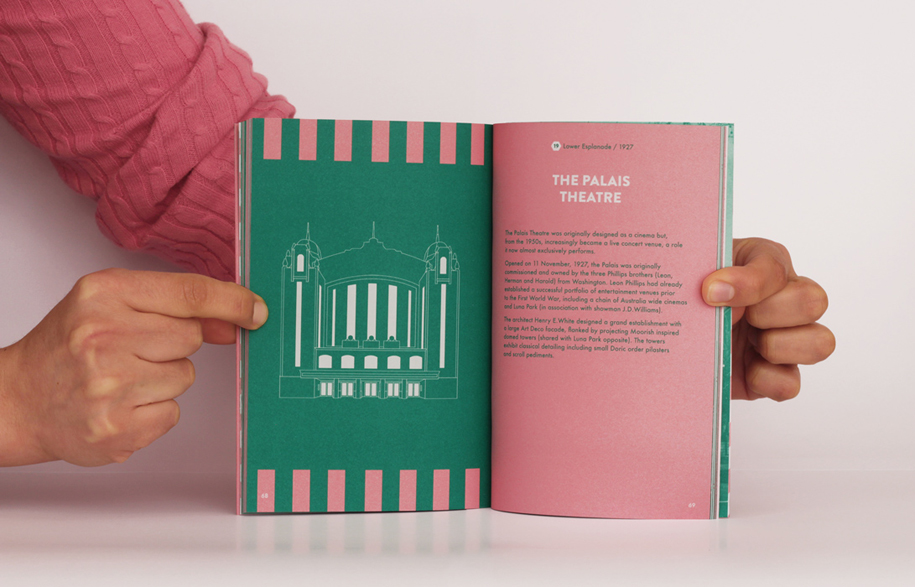 The Melbourne Box Set includes all three titles from the Melbourne series, featuring a total of 62 buildings for the avid urban explorer.
Footpath Guides
footpathguides.com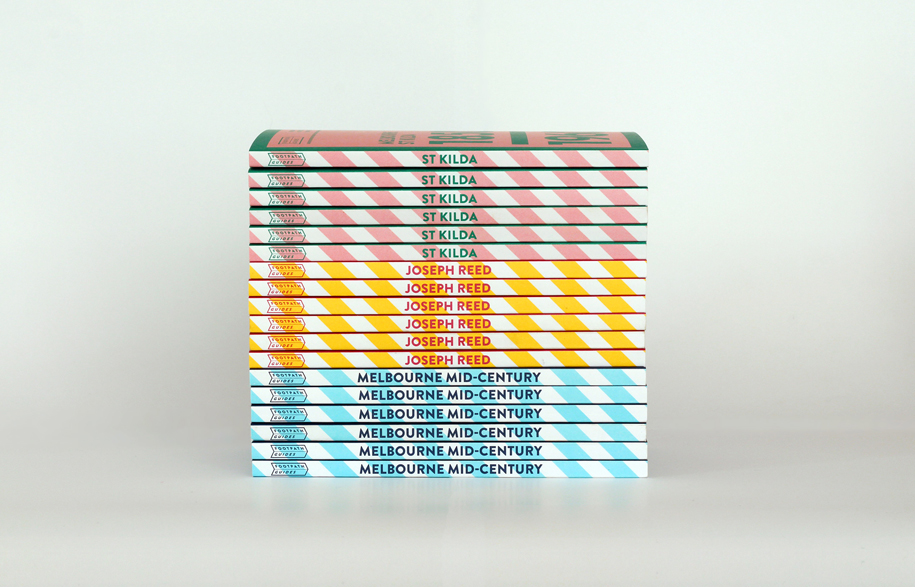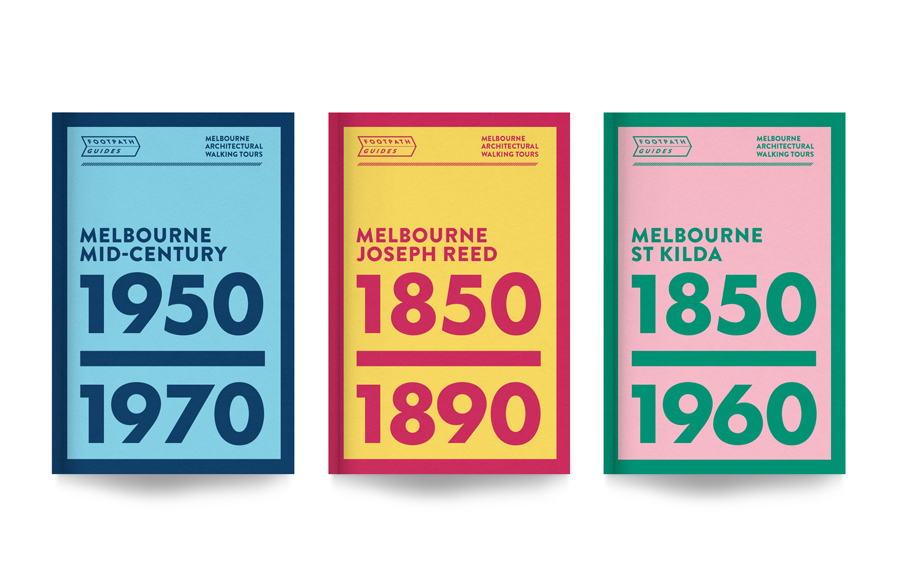 ---