Titled looking at me through you, this new exhibition includes 12 new research based works from a list of 12 Australian artists and artist collectives. As part of the Campbelltown Arts Centre's rich yearly program, the exhibition hopes to canvas various perspectives on the locality. Based on Deloitte data sets charting social and economic change in the area – the exhibition unveils what Campbelltown might mean to local artists, to locals themselves, and the wider world surrounding it, both now and in the future.
"Like many other places it has a really rich and diverse past, but this also comes with a lot of negative stigmas and tragedies in its short history," explains exhibition curator Megan Monte. And like other regional areas, there's been a gradual, sliding shift in Western Sydney's social and cultural profile too. According to the statistics used in looking at me through you, Western Sydney is becoming a blueprint for future living, with 10 per cent of Australia's population and 30 per cent of Sydney already residing in its diverse suburbs.
Artists were chosen specifically to map out a varied picture of perspectives. "Some artists used to live here, or they still live her, so they know it really well, others have never been here before," says Megan. "It was important for us to create these layers of engagement with Campbelltown."
Artists with a firsthand account of the region's rapid transformation include Western Sydney based Tom Polo, Andrew Christie, Keren Ruki, James Nguyen and Mona Ibrahim. Tom Polo – who won the Brett Whiteley Travelling Art Scholarship in 2015 and has exhibited widely throughout Australia – spent a great deal of time developing his work alongside shop owners on Campbelltown's main drag, Queen Street. From there, Tom has painted a large 6×4-metre mural, exploring notions of local retail or business success. "He's borrowed shapes and lettering from various shop signs, and parts of conversations overheard or said directly to him" Megan says. The resulting elaborately coloured, poetic piece reads 'You and mine and all of everything still just here'.
Other artists have taken a more analytical approach, funnelling Deloitte's hard facts and statistics into art. Pieces in the exhibition include short films, models, portraits and a communal herb garden installed within Campelltown Arts Centre's amphitheatre.
The exhibition runs from 27 May to 23 July, 2017.
Campbelltown Arts Centre
c-a-c.com.au/looking-at-me-through-you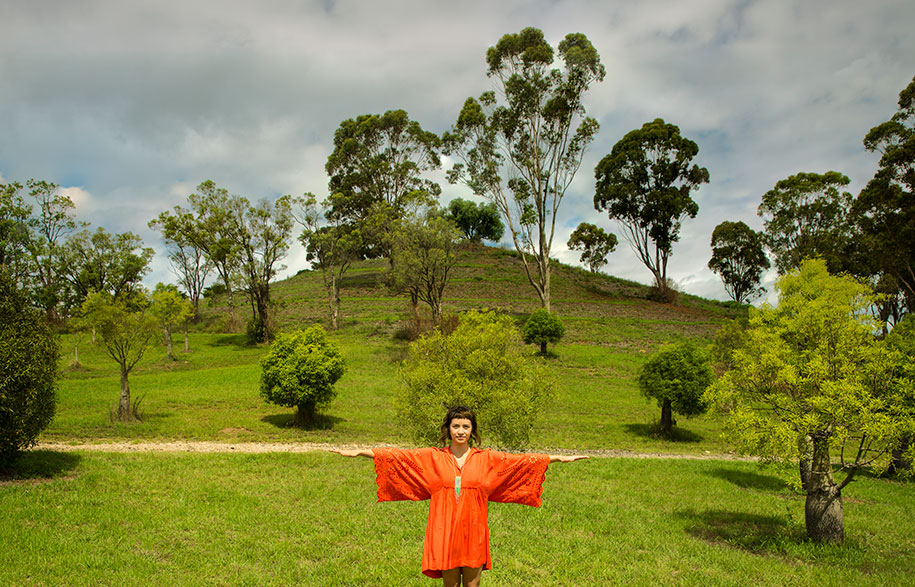 Cover image and above: Universal Power House courtesy of Sonia Leber and David Chesworth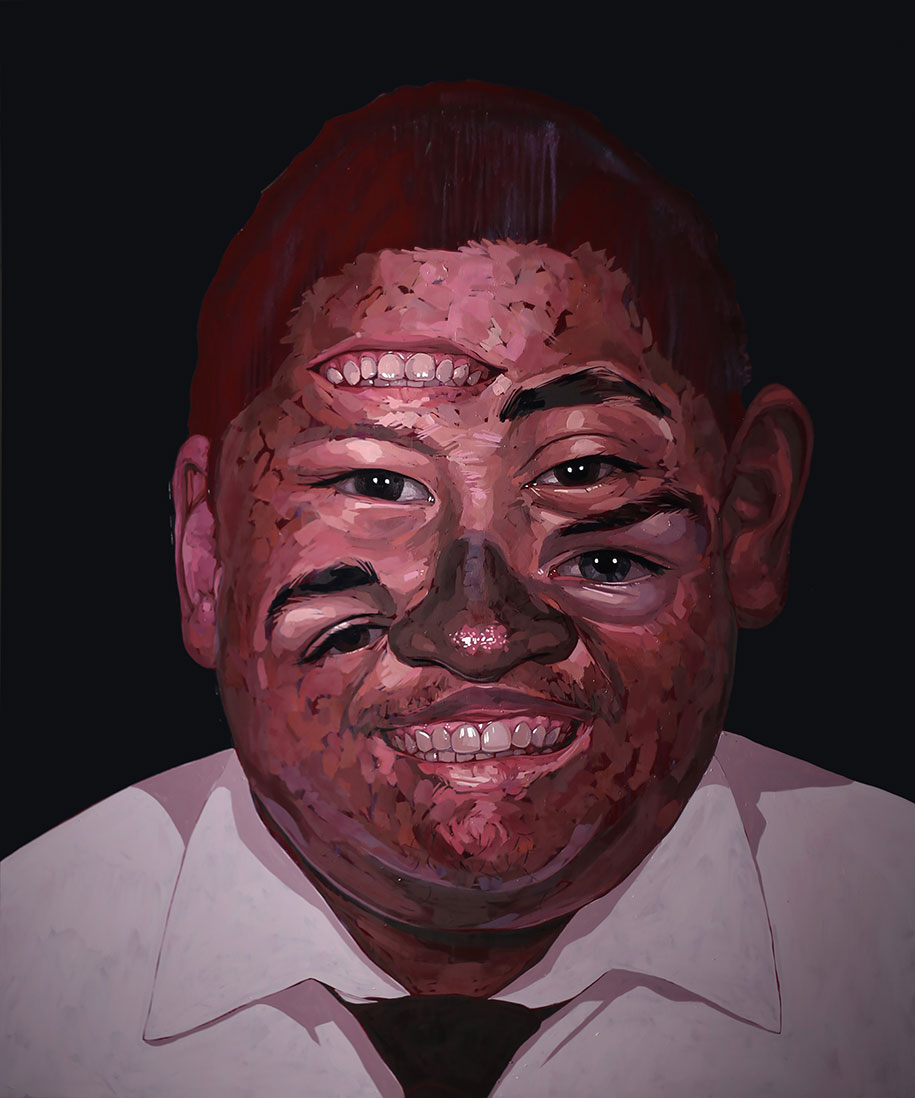 Abdul Abdullah, Through you, 2017 courtesy the artist
---