Glenn Lamont grew up on a farm in Violet Town (near Shepparton, regional Victoria) where his parents still live. A country boy at heart, he instinctively connects to the rich agrarian history of the inner urban suburb of Kensington, Melbourne.
Lamont purchased a Victorian worker's cottage on a deep block in 2009 and renovated the single-fronted timber house with architect John Mercuri, director of ODR Architects. It was the start of a long-term vision: to sell the cottage and create a new home on the adjacent land, formerly containing a few tin sheds and outbuildings.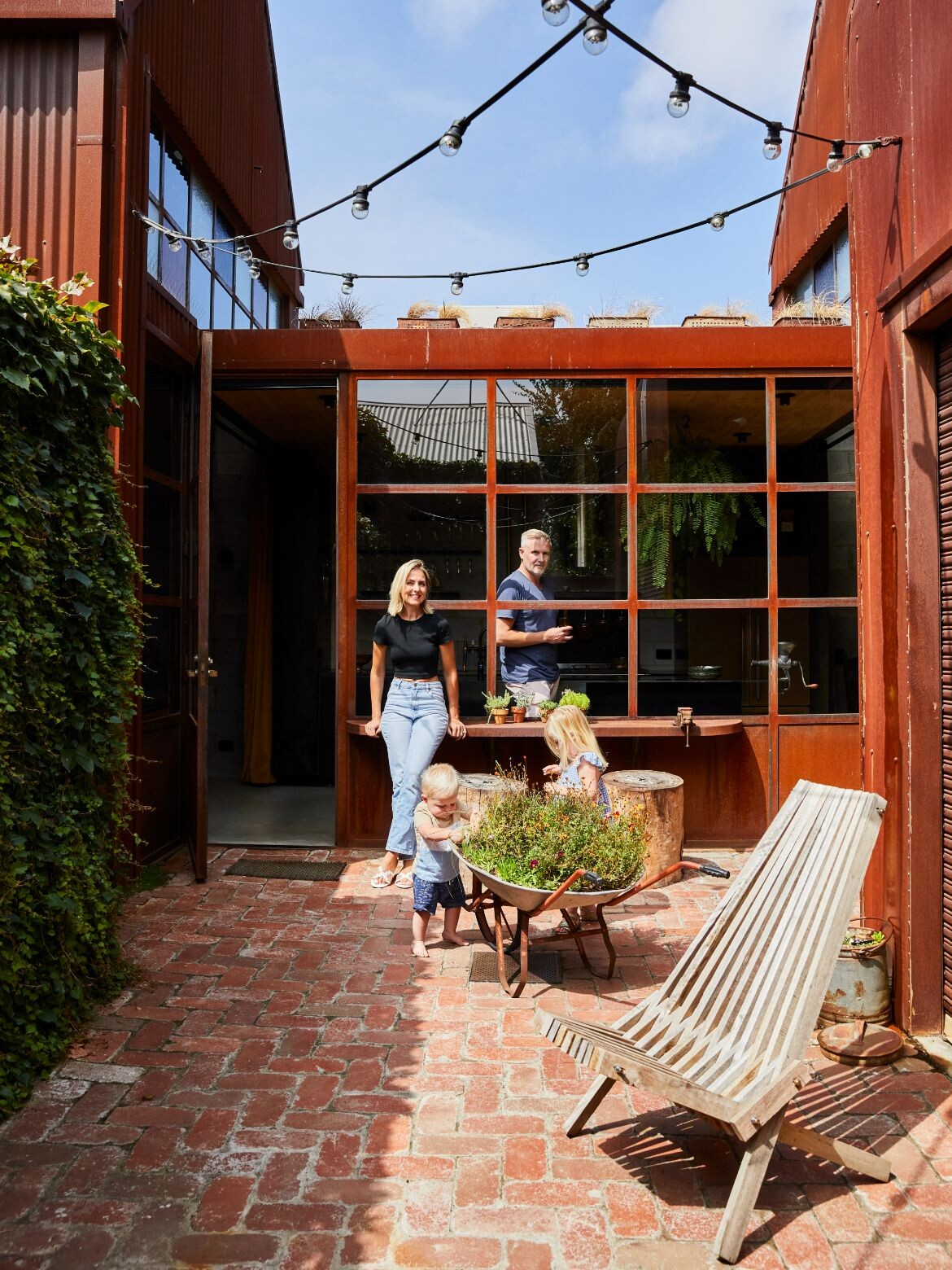 "I started looking at plans with Glenn in 2013, just after he met [his partner] Anthea. This was prior to having children, so the scheme then was an open shower placed in the centre of a warehouse-style space," says Mercuri. Now with two small children – Jassy and Harley – the functional vision for the space has changed a bit.
But the idea of creating an industrial, farmlike aesthetic was certainly documented in the early plans – including a steel farm gate fence made by Lamont's father.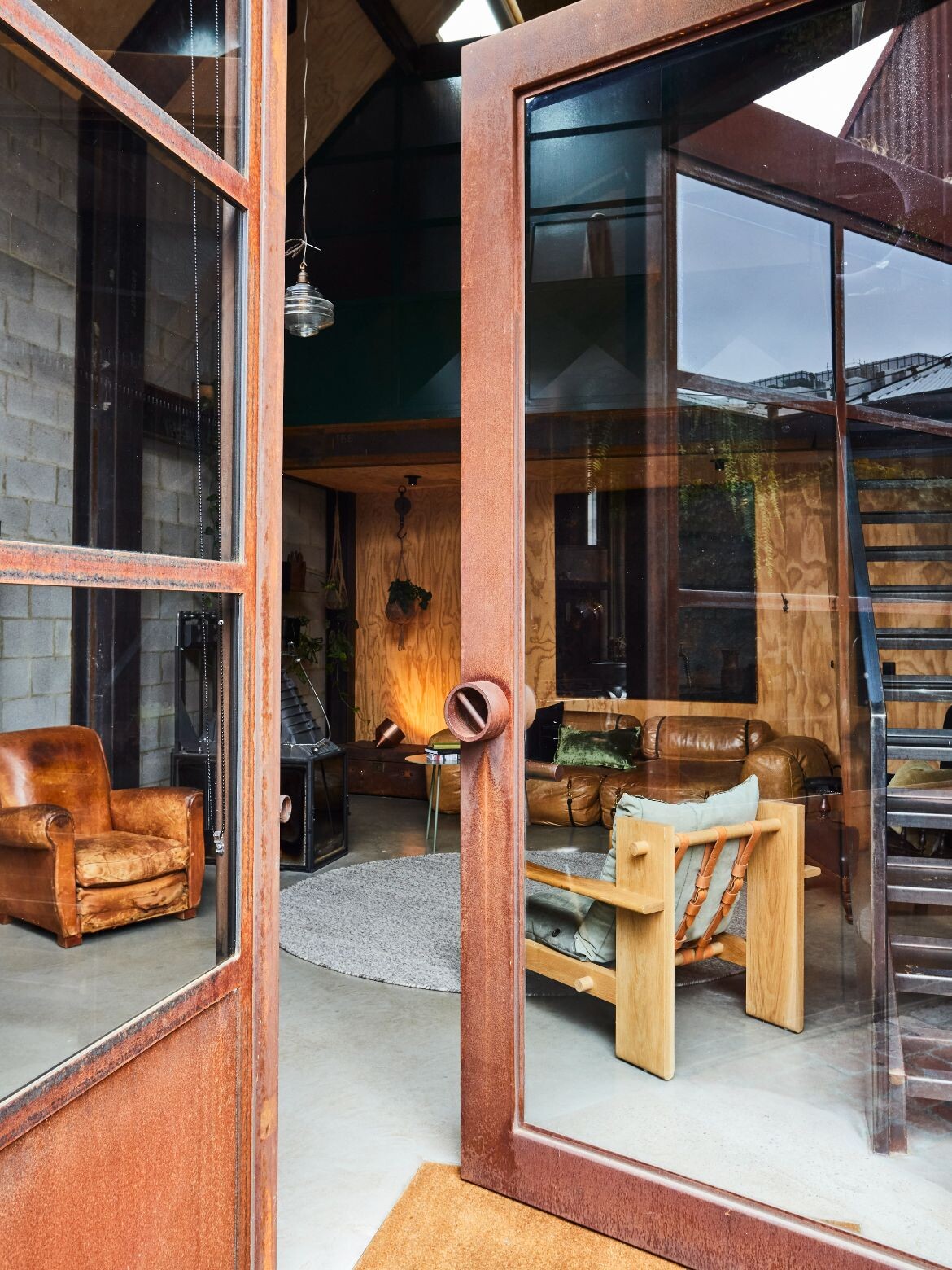 What appears as a steel gatehouse, or cubby house, in the front garden is in fact Lamont's home office, a space that regularly allows him to work as the head of operations, Victoria, for Macroplan, a property, economics and planning group.
"The initial idea for this house was to make it feel like a workshop," says Lamont, who also explores several different media, from painting to welding and making furniture. It's something he often does with his brother Justin, head of LifeSpaceJourney, who assisted with the interiors and furniture.
A relaxed 1970s-inspired leather lounge Lamont designed with his brother sits in the home's main living area. The piece is held together with straps and is inspired by "a series of wool bales loosely tied together".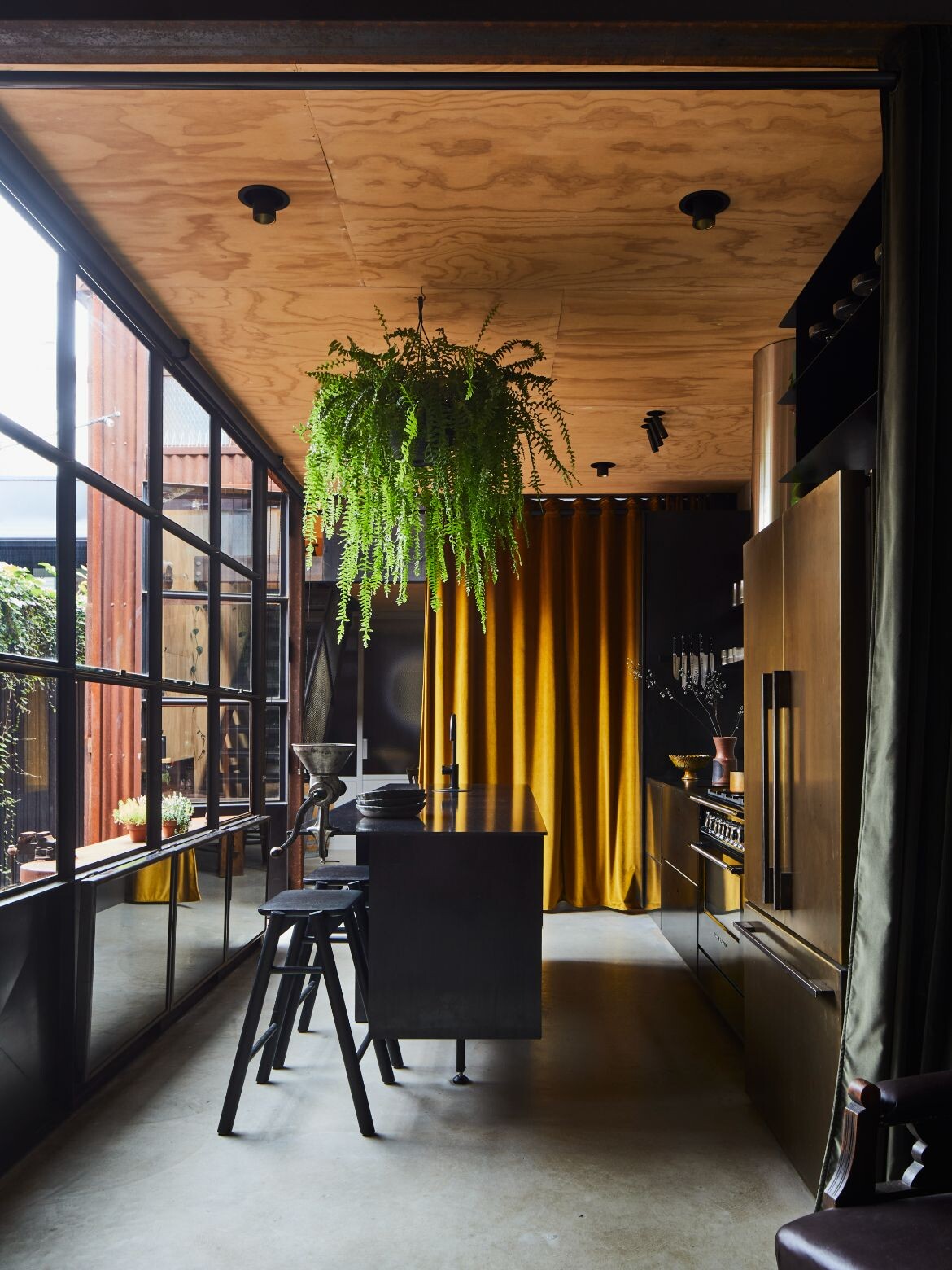 Complementing the exterior cladding of Corten steel, which will weather with time, the interior of this three-bedroom home is finished with raw and honest materials. Burnished concrete floors appear throughout the open-plan ground level, black mild steel is used for staircase balustrades, unadorned plywood features on the ceilings, and exposed concrete block walls appear in the living, kitchen and dining areas.
"I didn't want to use any plaster or painted surfaces, simply natural and honest materials," says Lamont, who is also credited with the leadlight windows – some being vintage glass panels from the 1920s alongside a few panes he threaded himself with chicken wire.
For many, a kitchen features white laminate joinery and a stone bench. However, this would have left Lamont thinking he was standing in someone else's kitchen. Instead, working with his brother, he opted for a black mild steel island bench, black mild steel joinery that conceals the dishwasher and an aged brass layer that's been carefully wrapped around the fridge.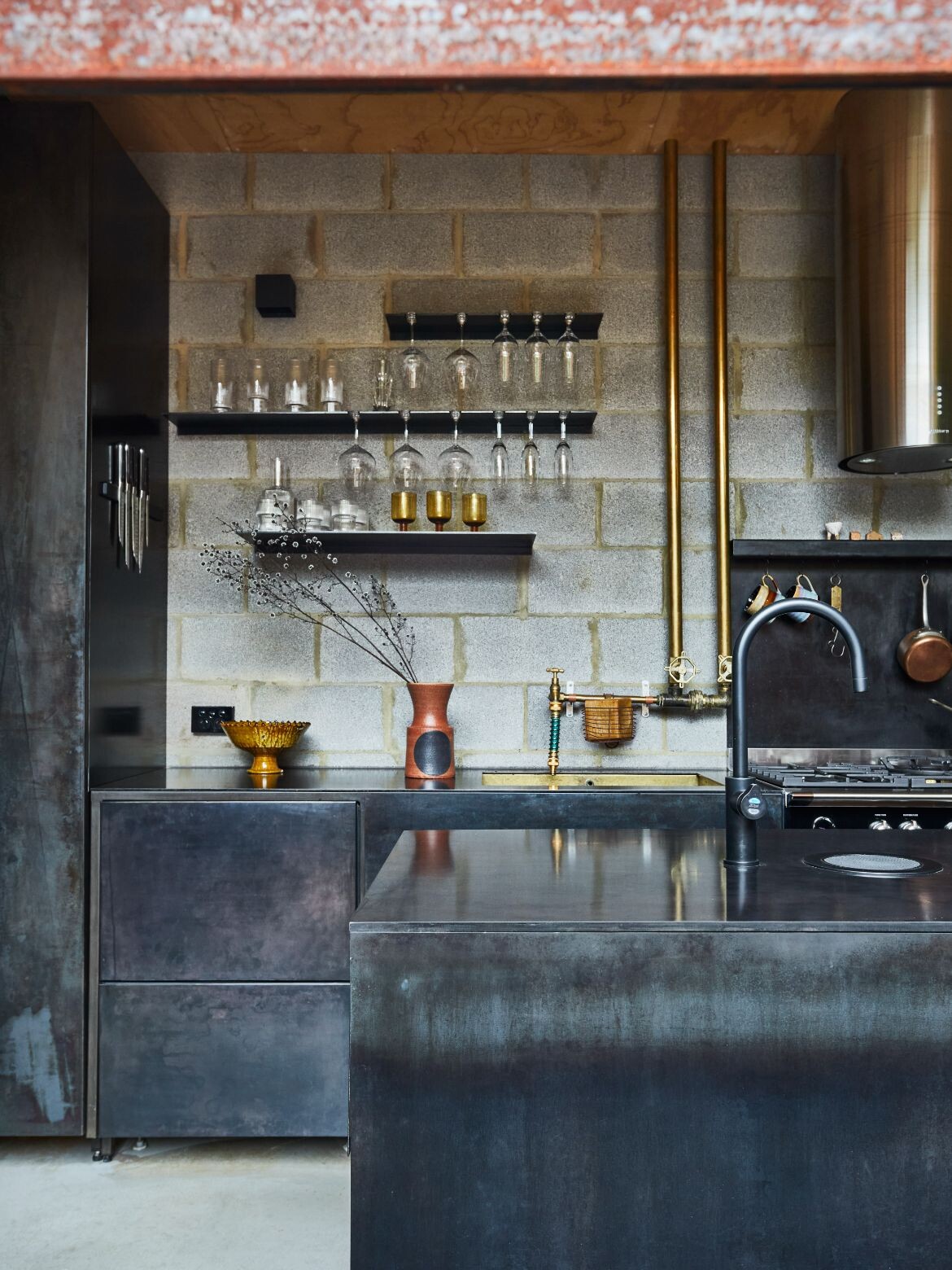 "I really can't take credit for the design. I have enough confidence in what Glenn is thinking, as well as what John (Mercuri) was trying to achieve," says Anthea, who loves the bespoke quality of their home as much as the quality of light. "The morning light enters from above and becomes more intense in the latter part of the day," she adds, reaching for the blinds in the kitchen.
Other items in the home such as the credenza in the dining area, designed by Lamont, are far from cookie-cutter. It is made from blackened steel with leather flaps rather than cupboards and could easily be at home in a country environment, as would the fireplace.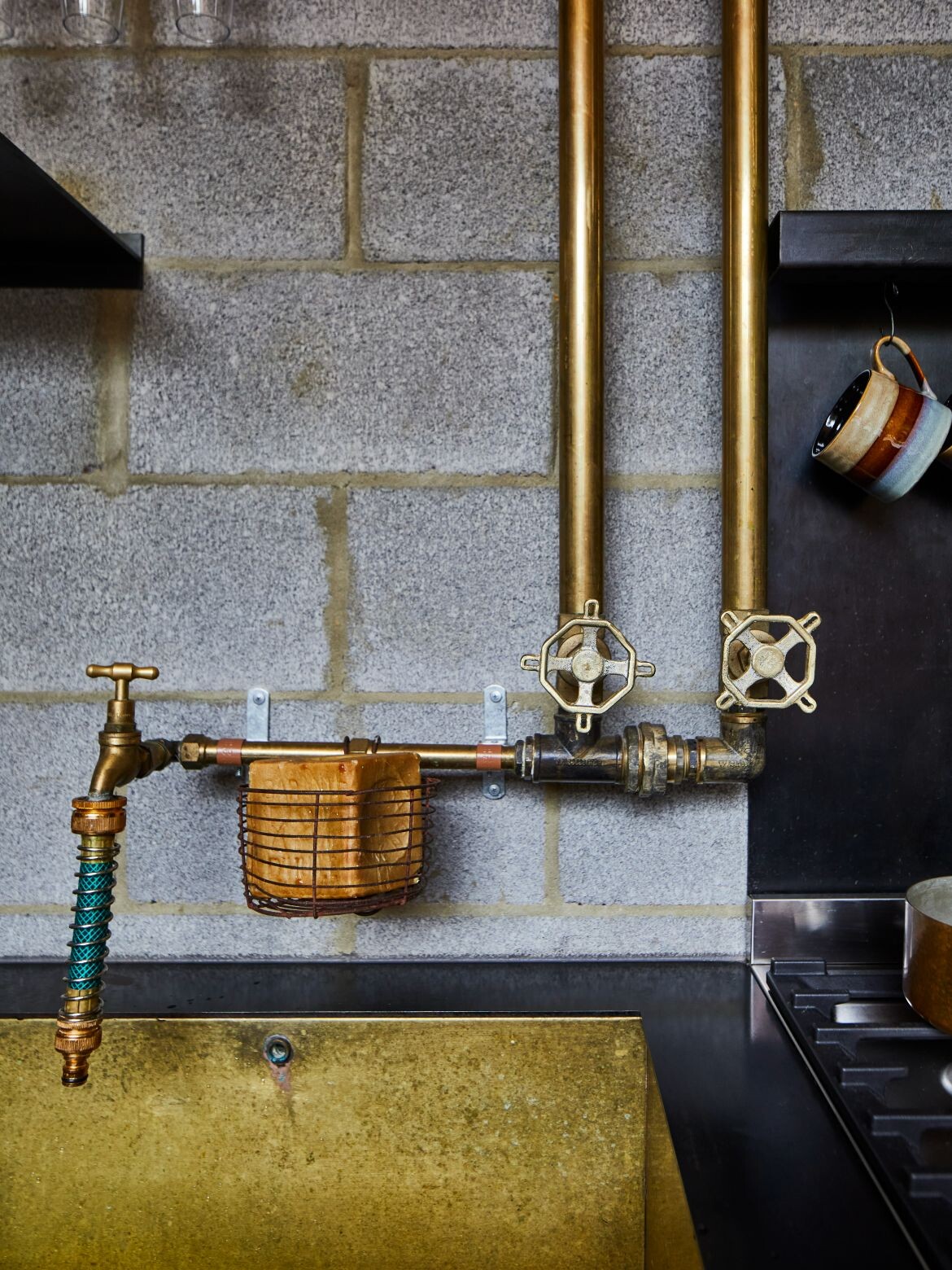 The couple's home includes paintings by Lamont, and eclectic arrangements like a series of vintage gold-framed mirrors displayed across the dining area's exposed concrete block walls.
Given this is inner-city living rather than a farmhouse, Lamont still required a garage to park his ute. But rather than having a sleek garage door to the single-car garage that leads to a rear laneway, there is a textured glass and steel wall that allows for light. This presents as a backdrop for the living area, together with a rusty roller door, deliberately sandblasted to create the worn patina that Lamont was looking for.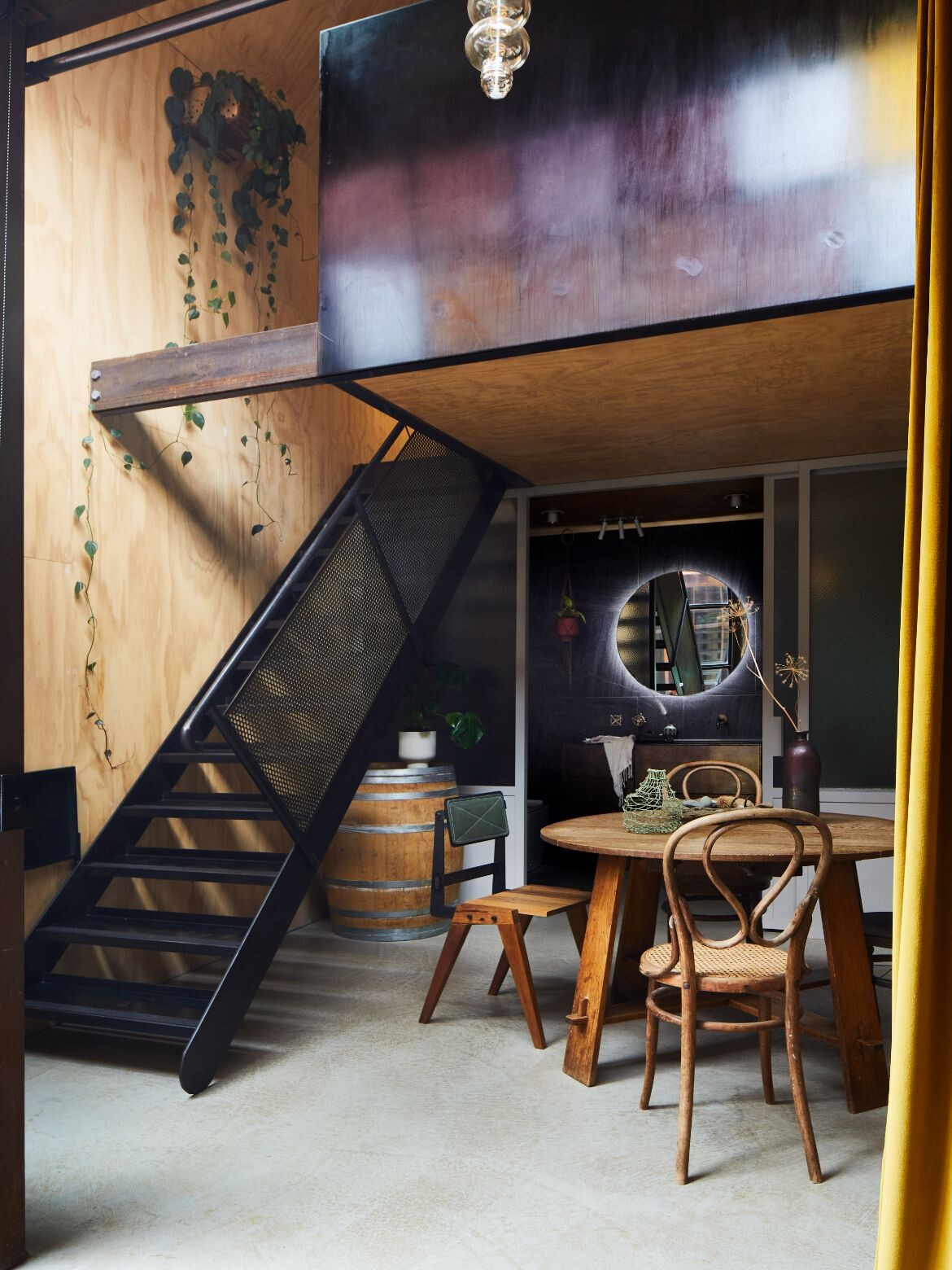 "We love living here, whether I'm working in the 'shed' or simply pottering around in the garden. I also see this house as an object in the urban landscape as much as evoking the strong memories of growing up on a farm," says Lamont.
Project details
Traditional Custodians – Wurundjeri People
Architecture – ODR Architects
Furniture – LifeSpaceJourney
Photography – Armelle Habib
This story appeared on the cover of Habitus #55 – the Sustainability issue.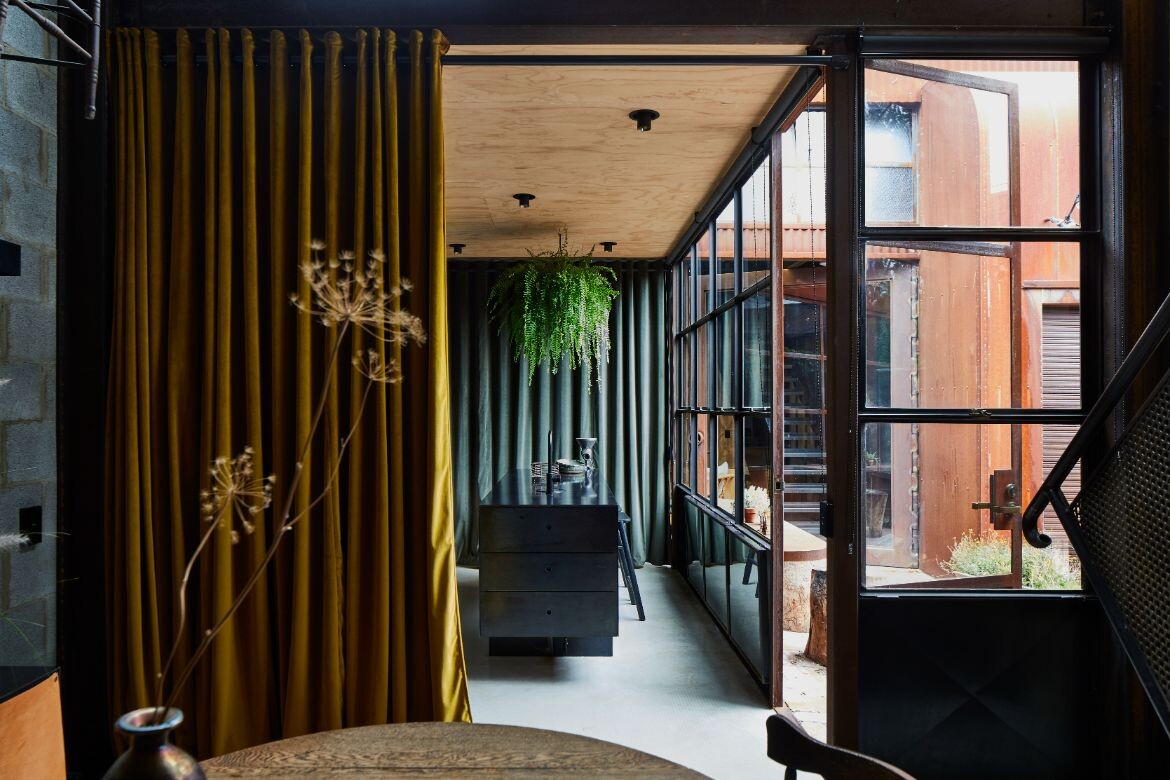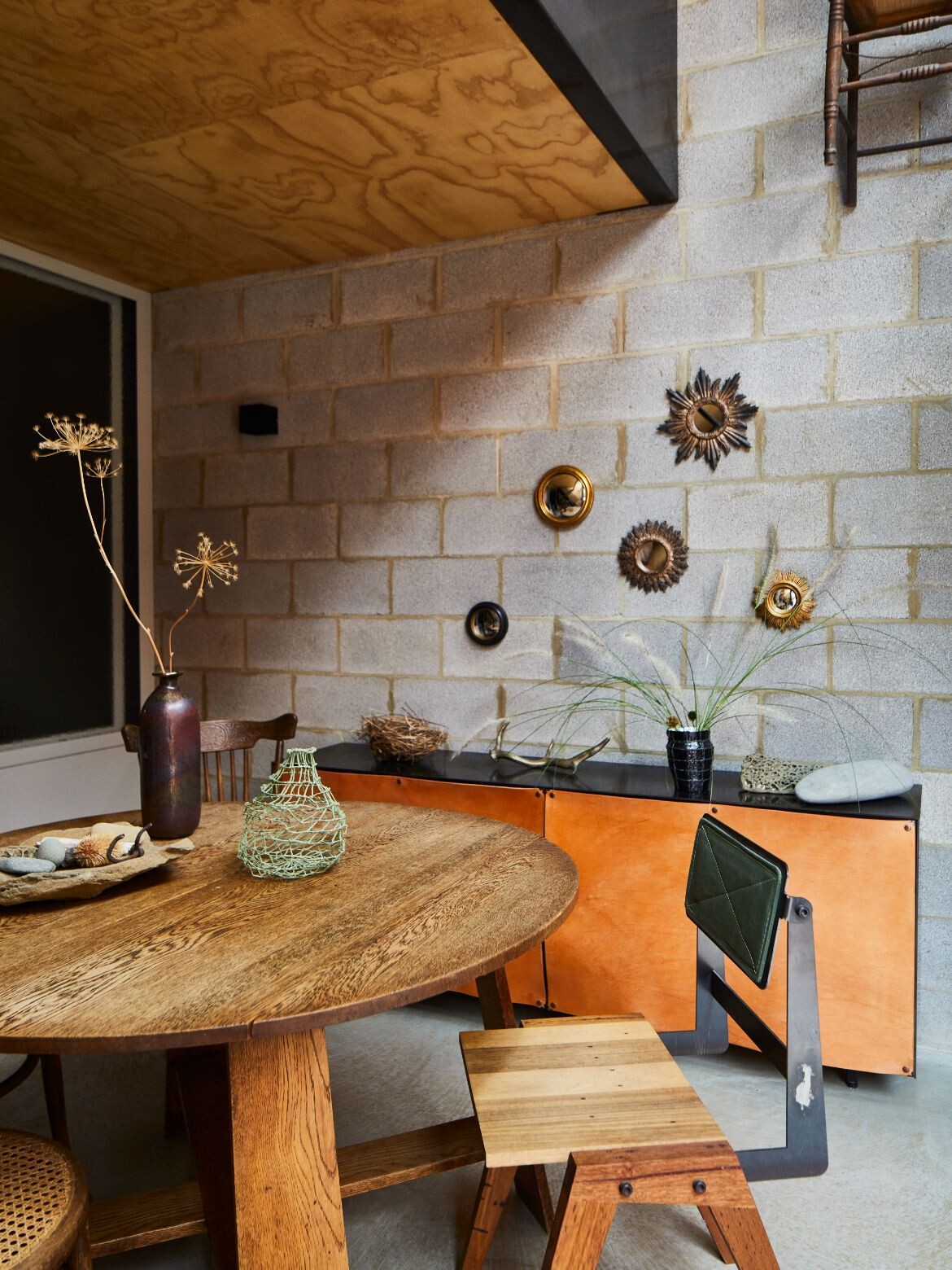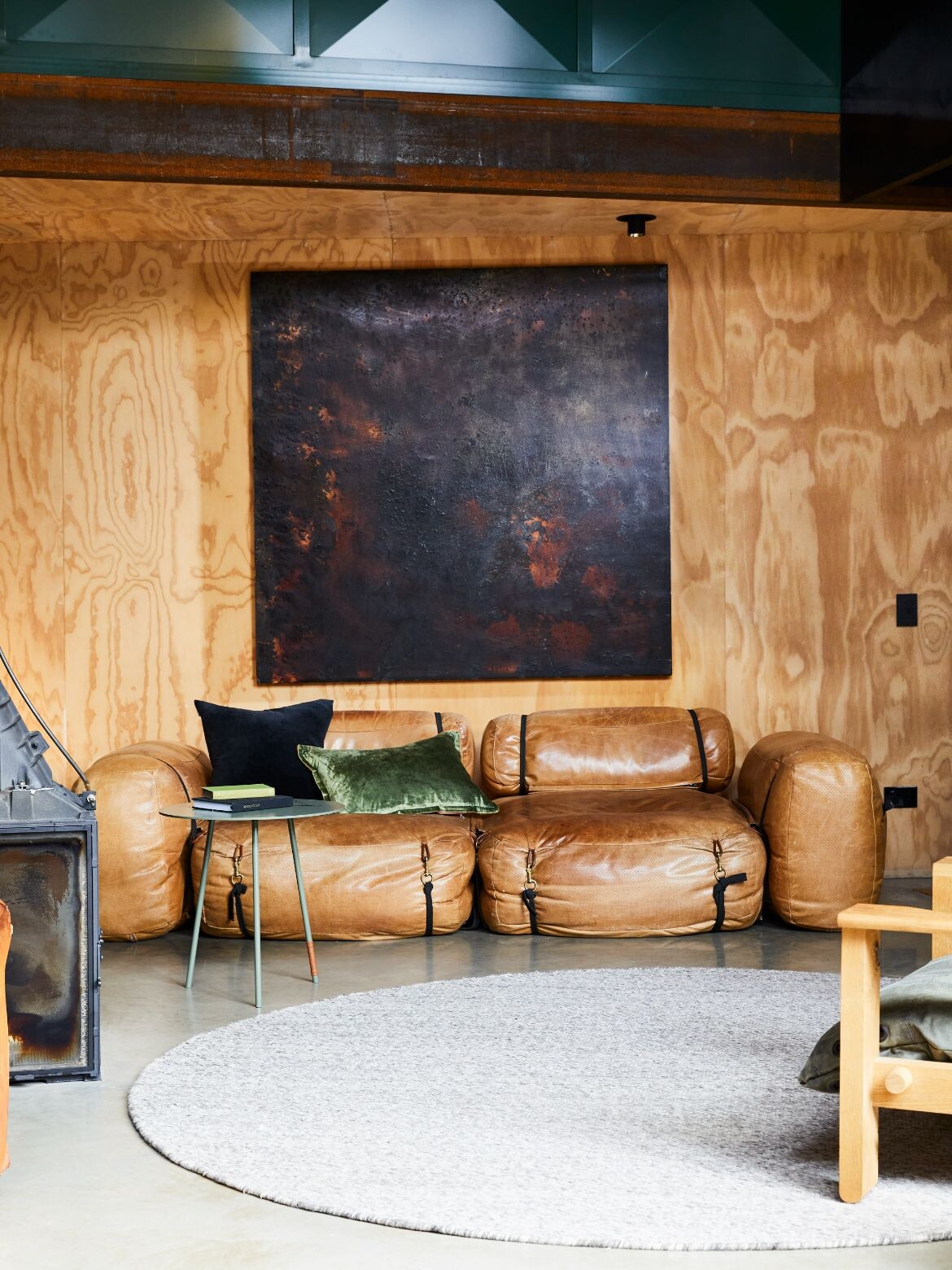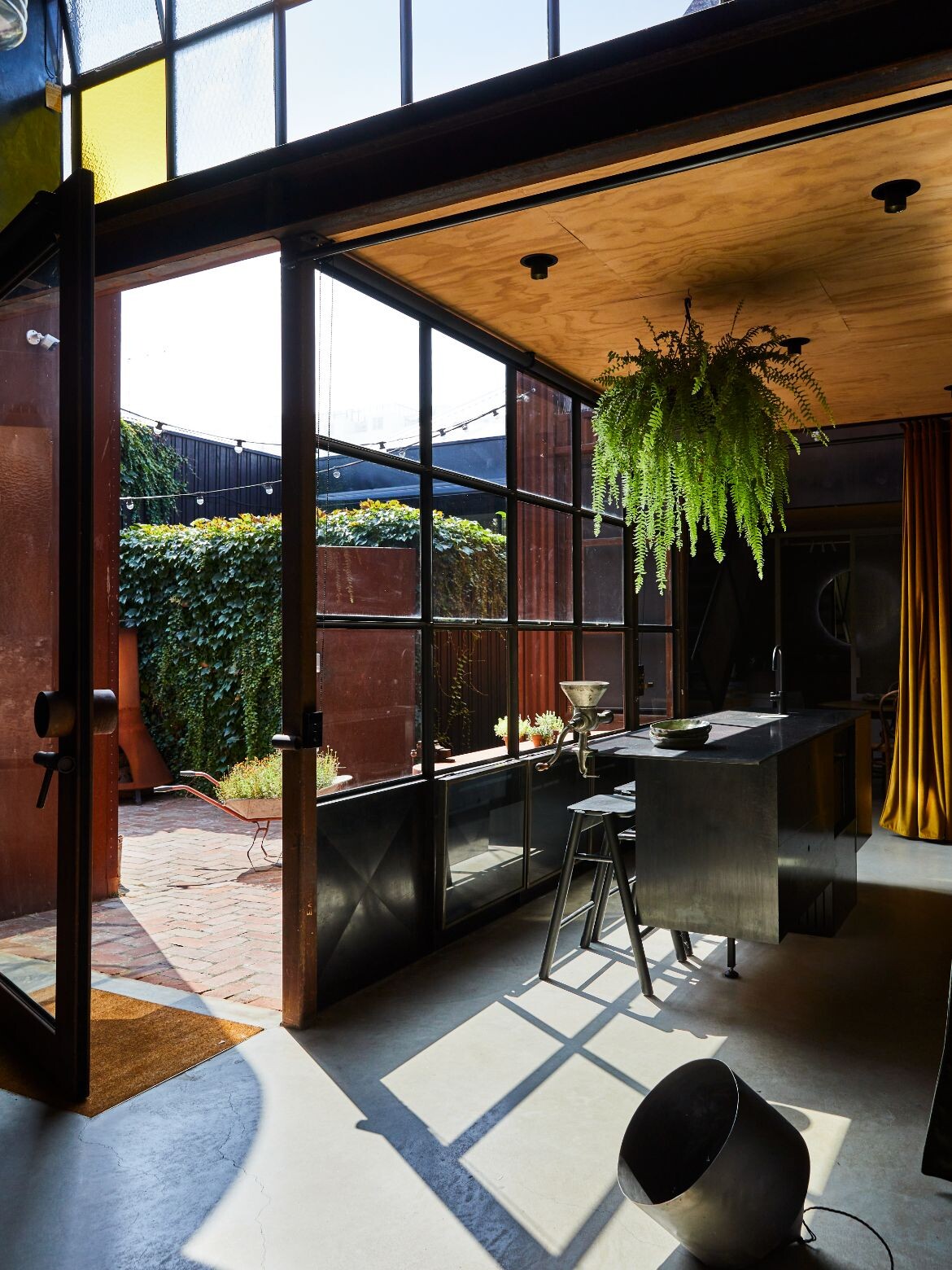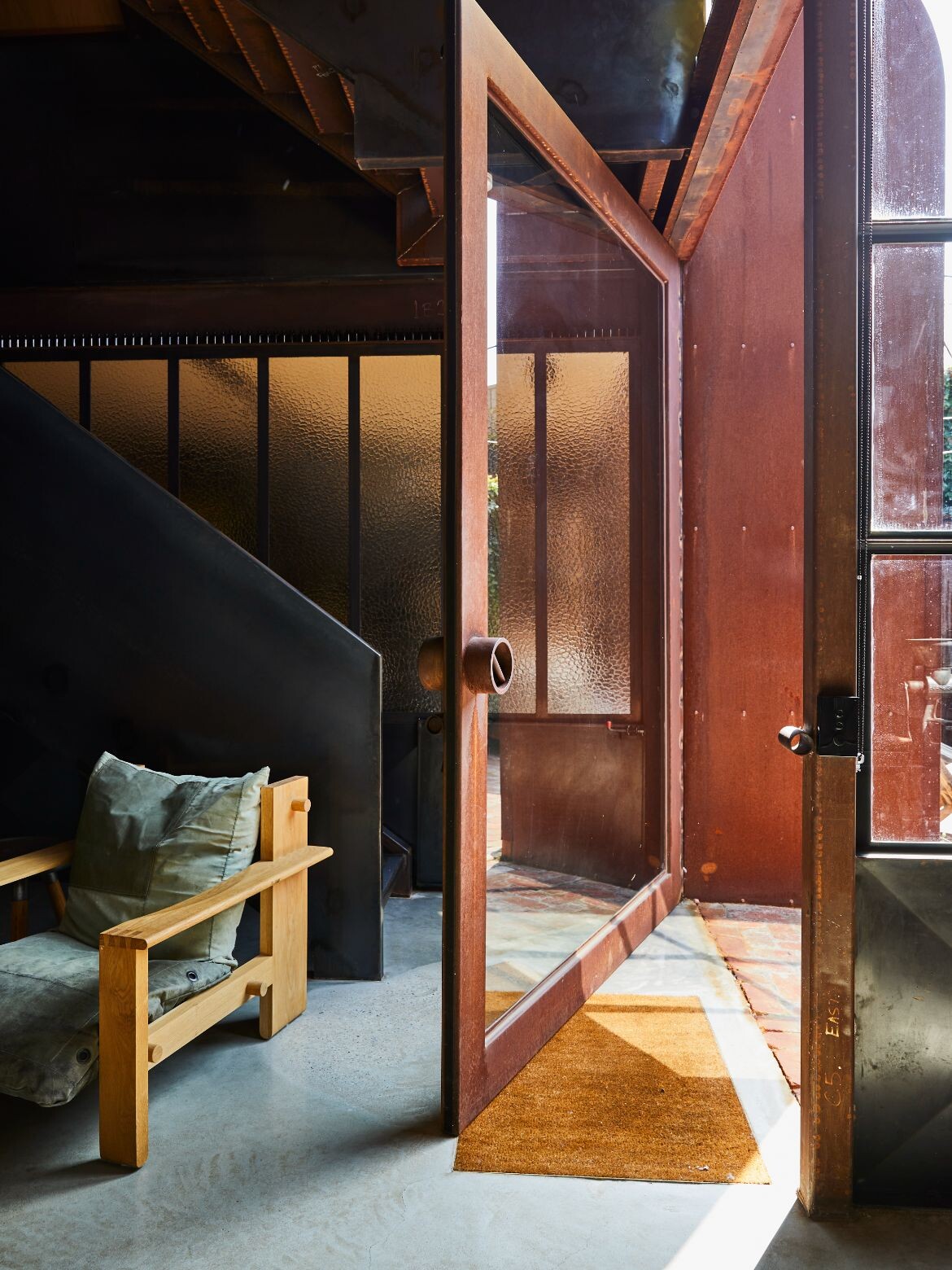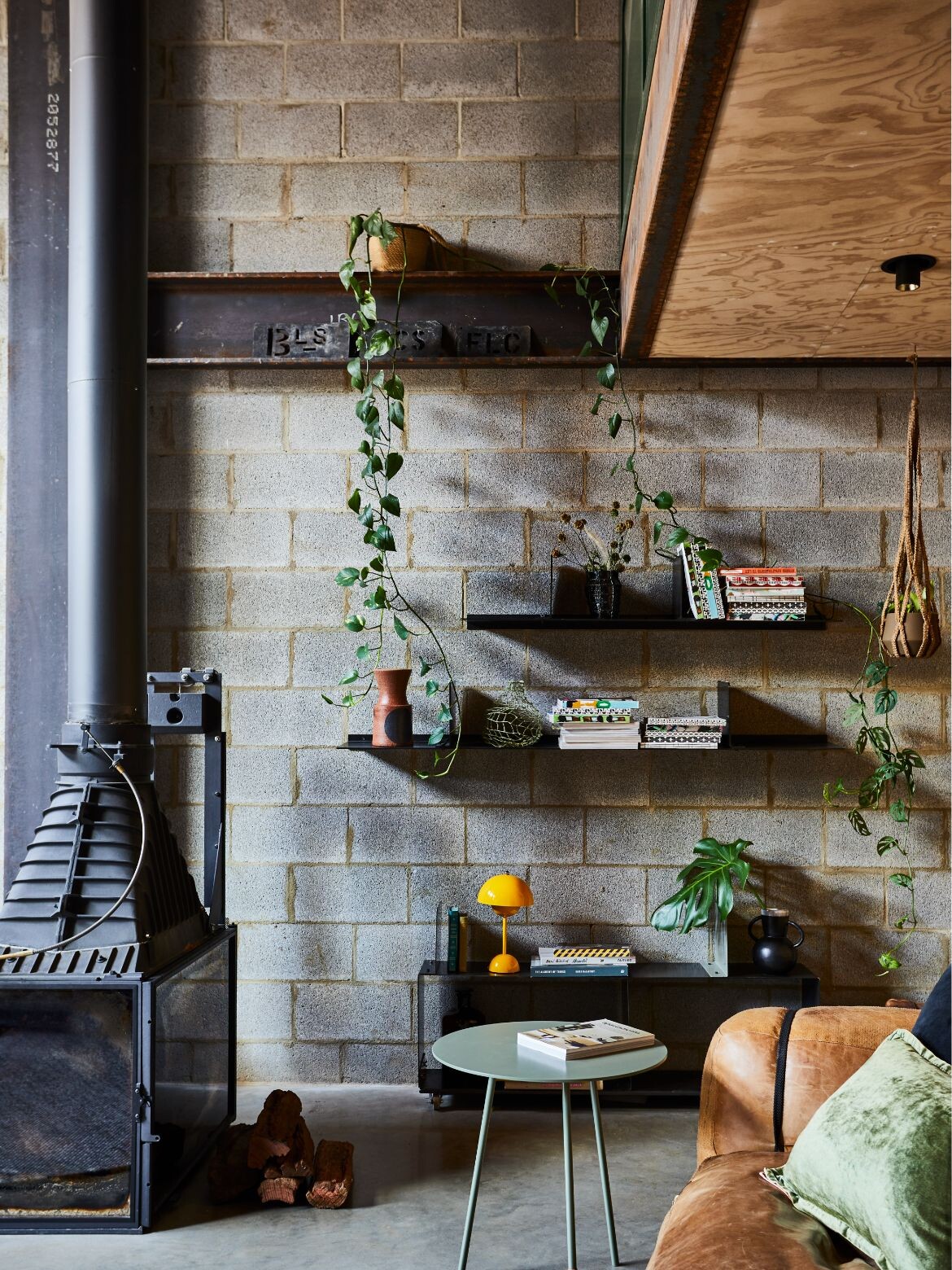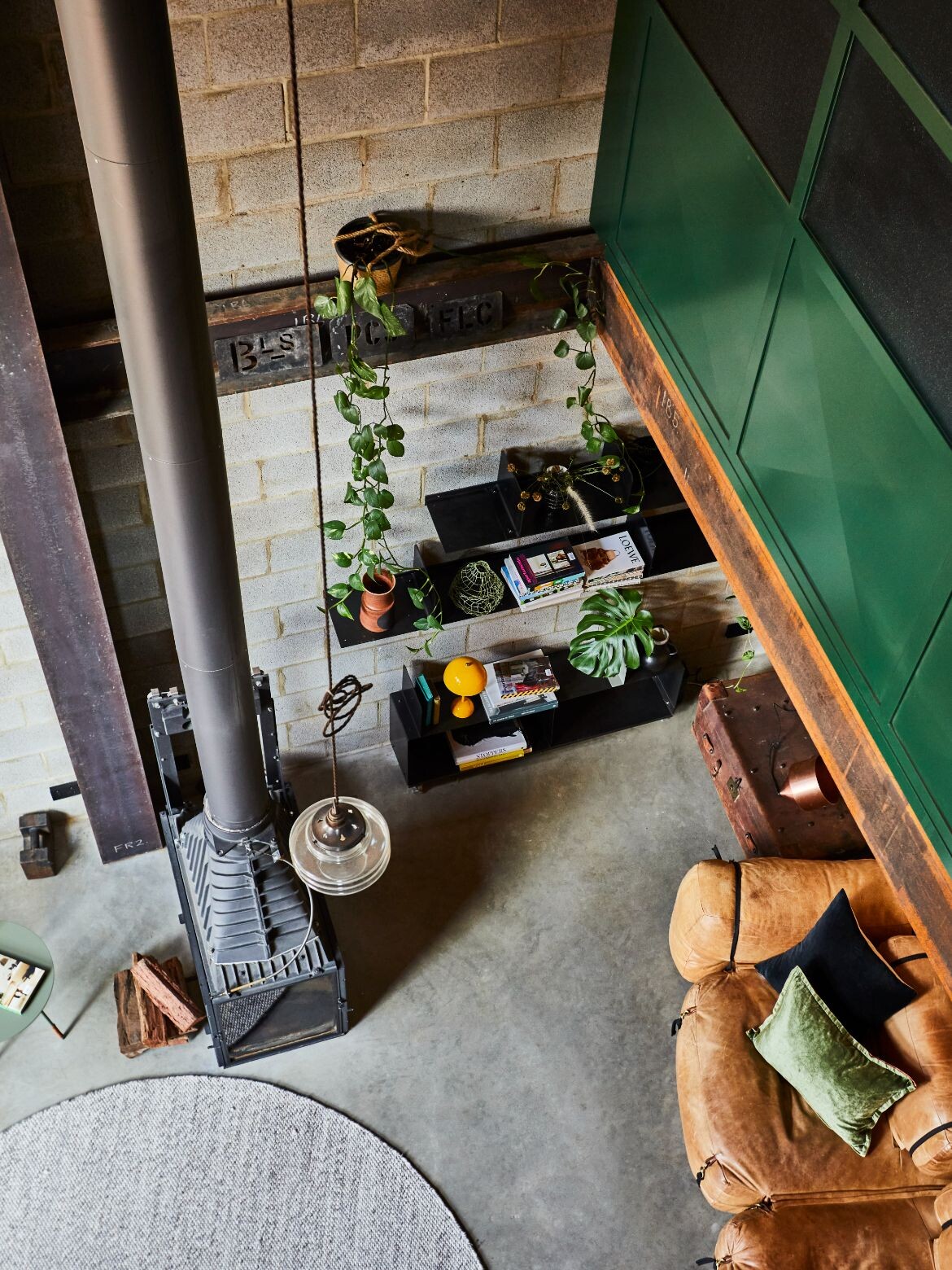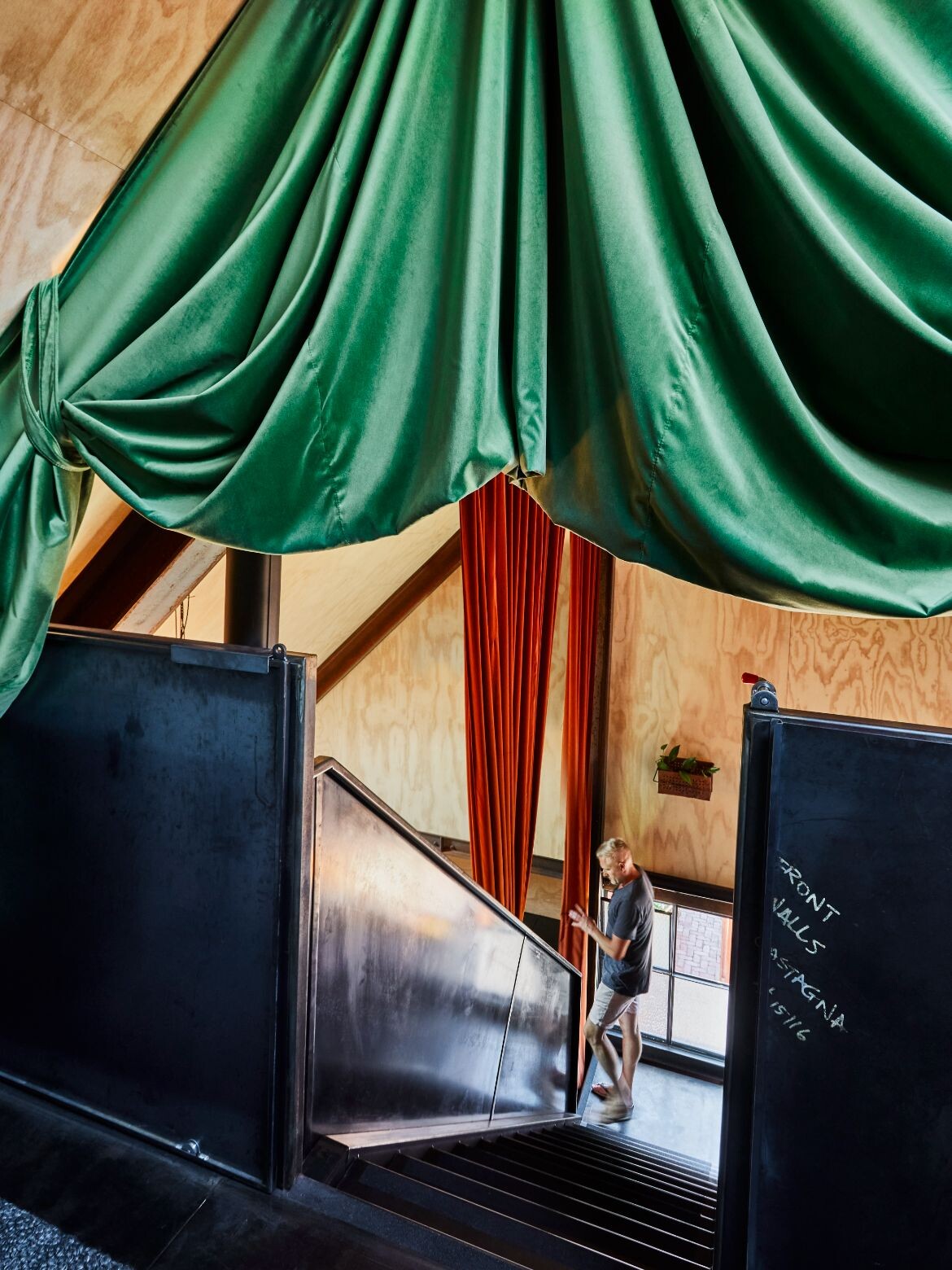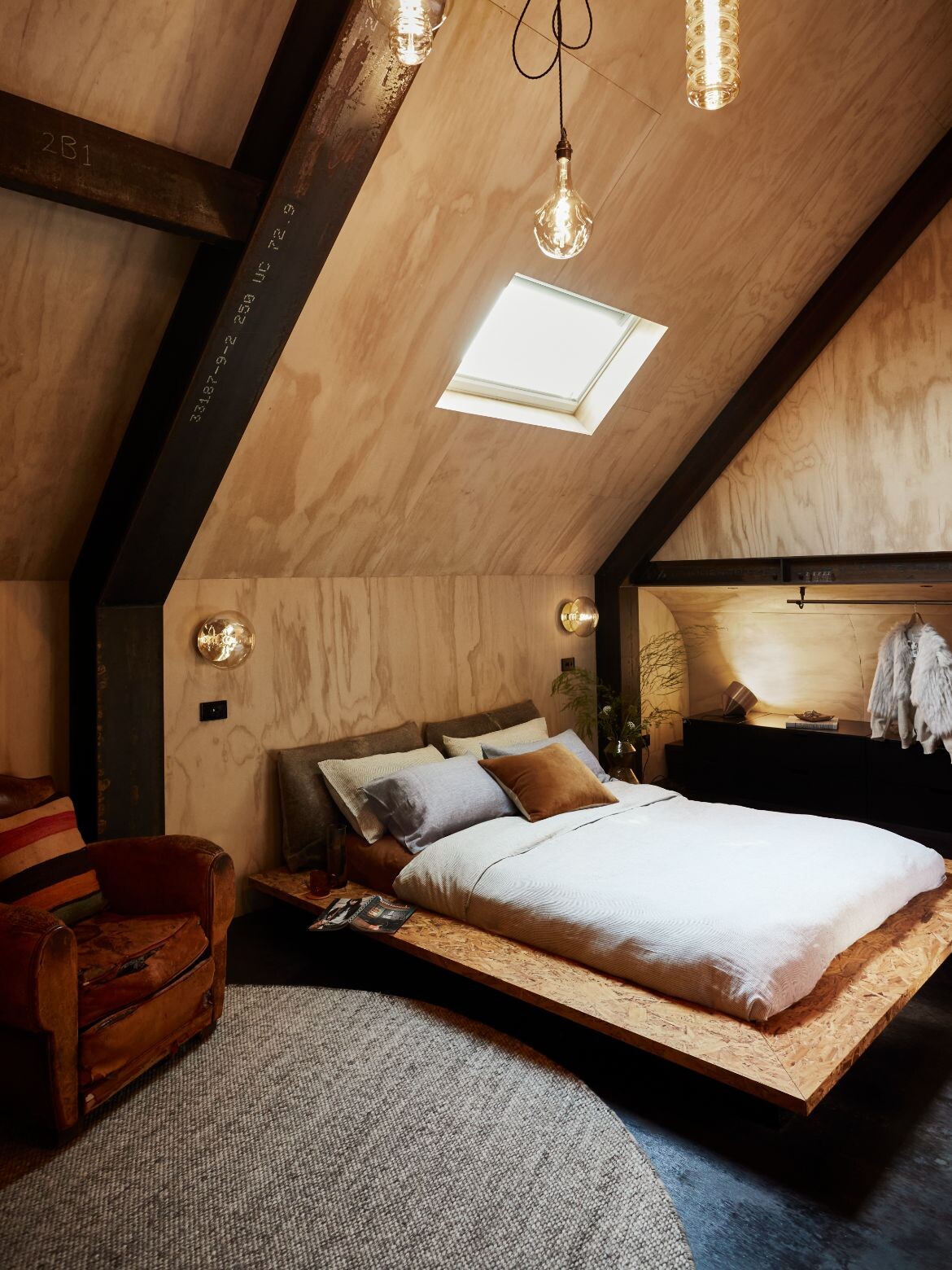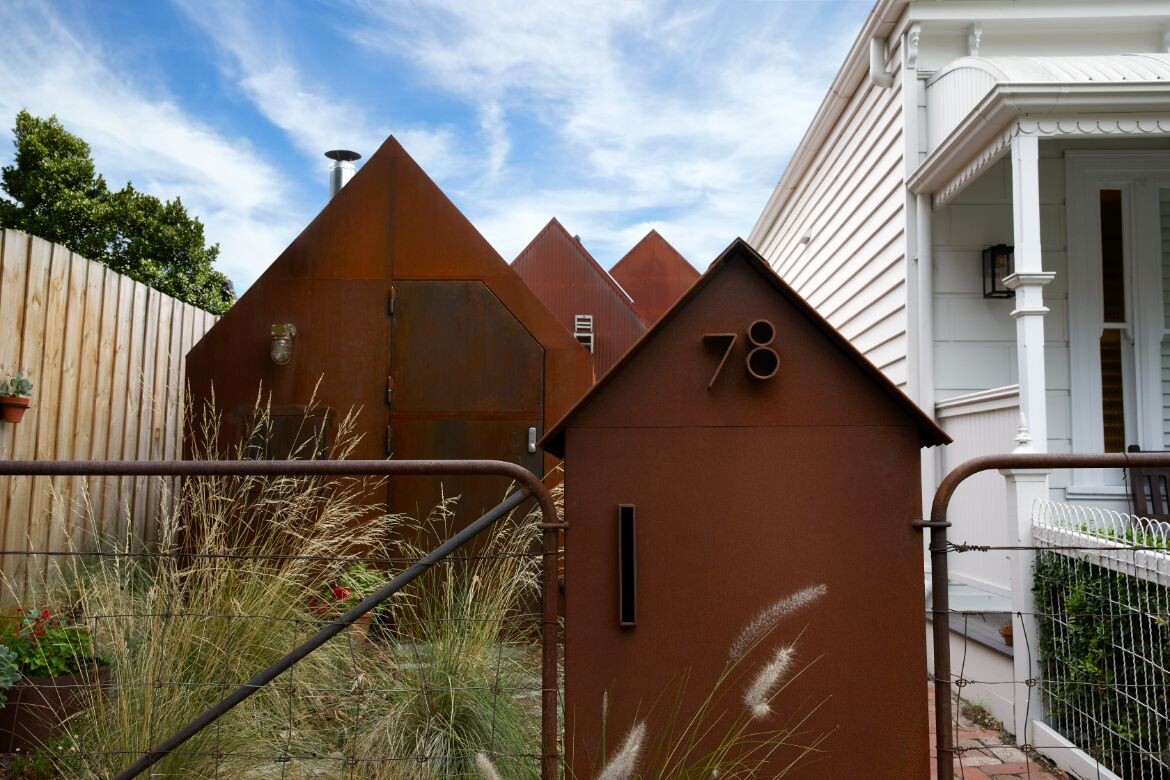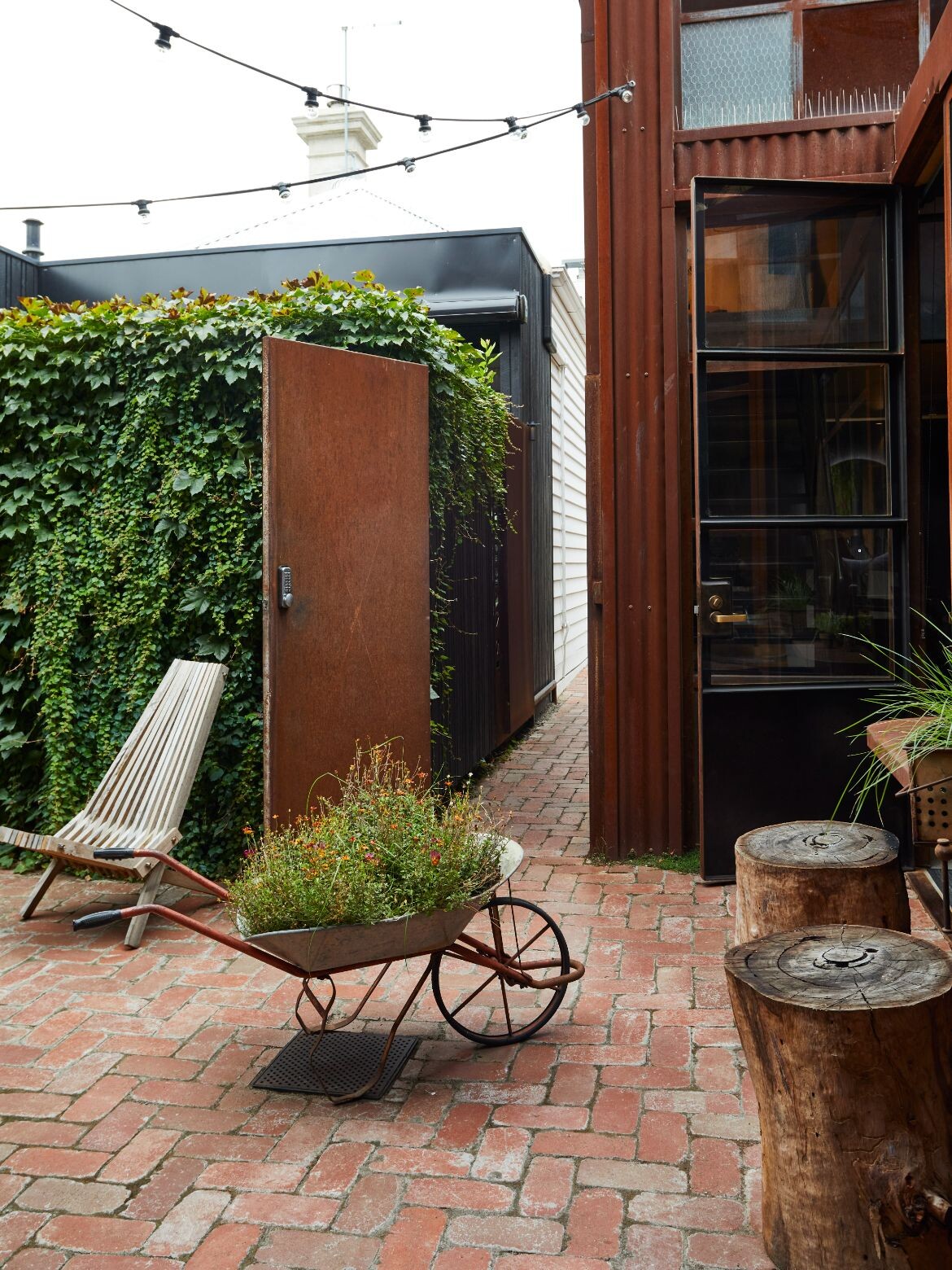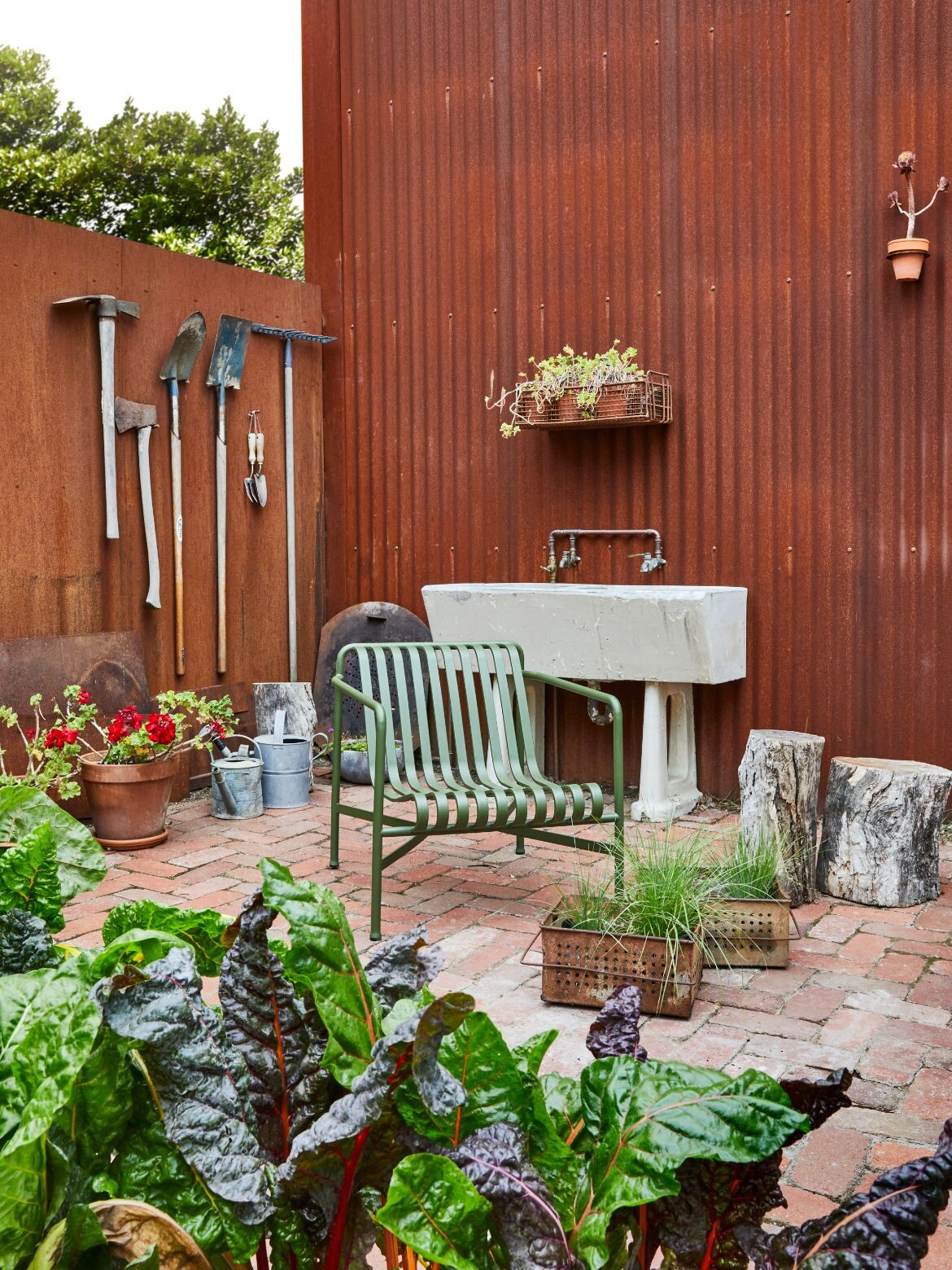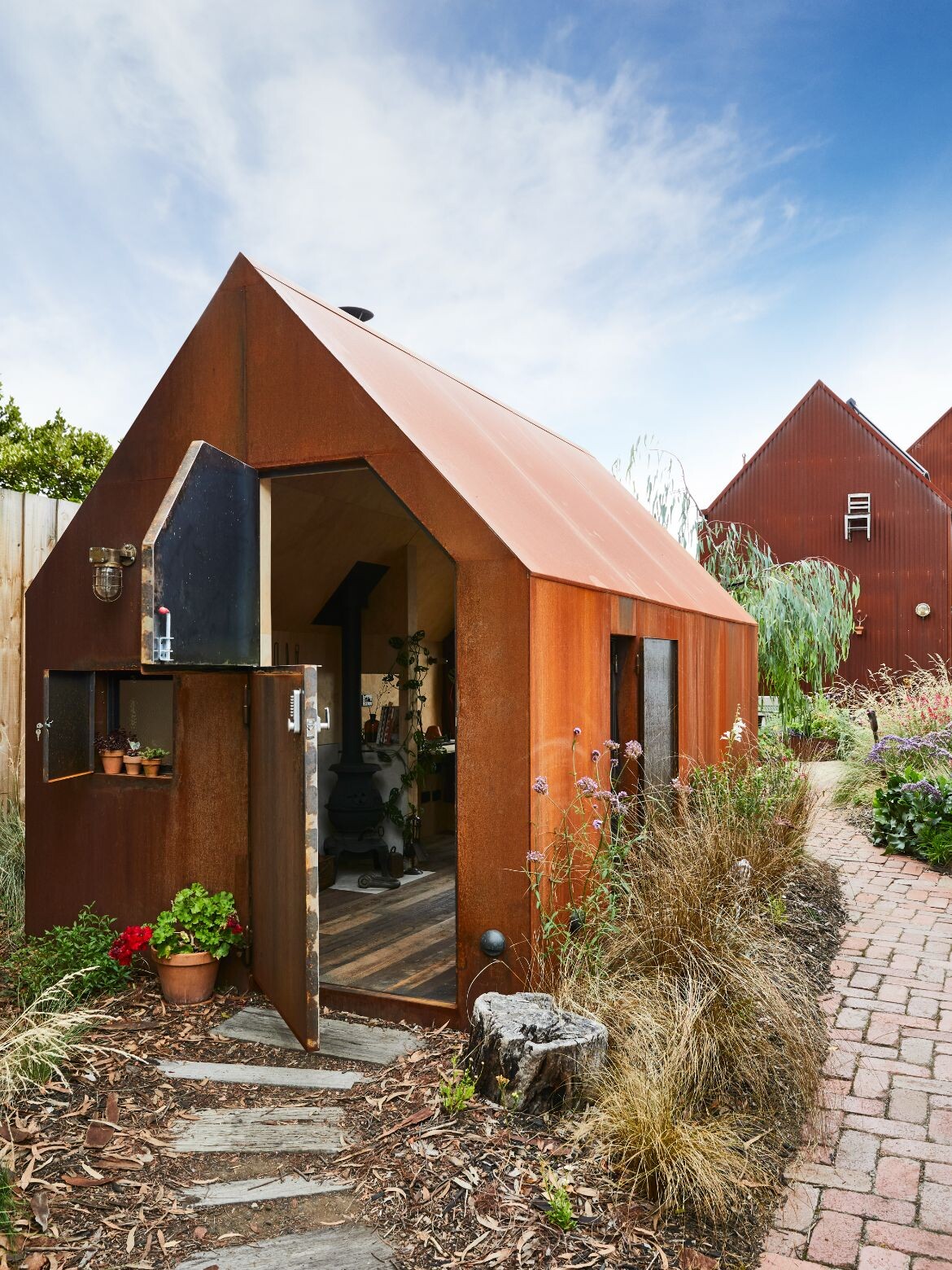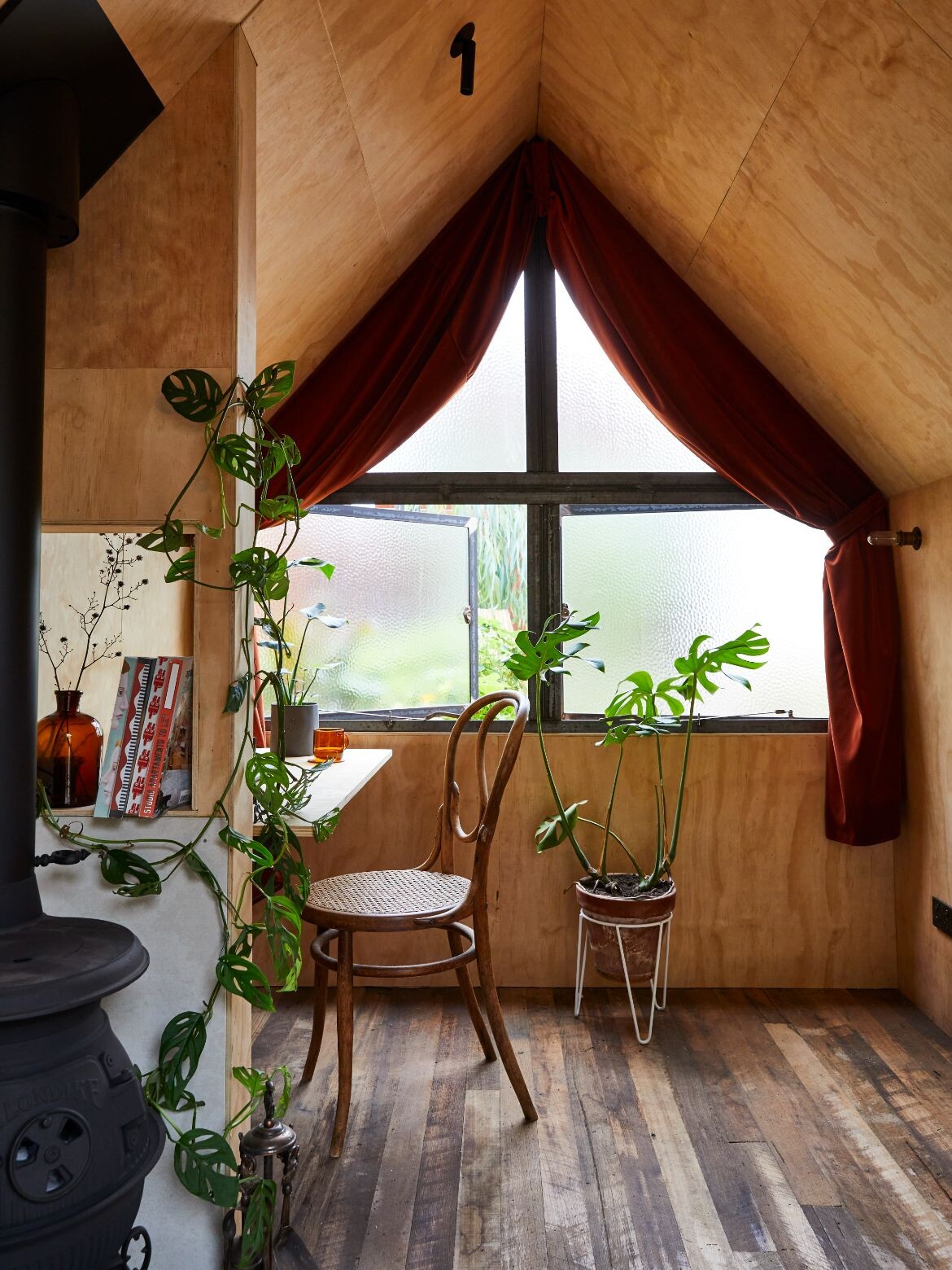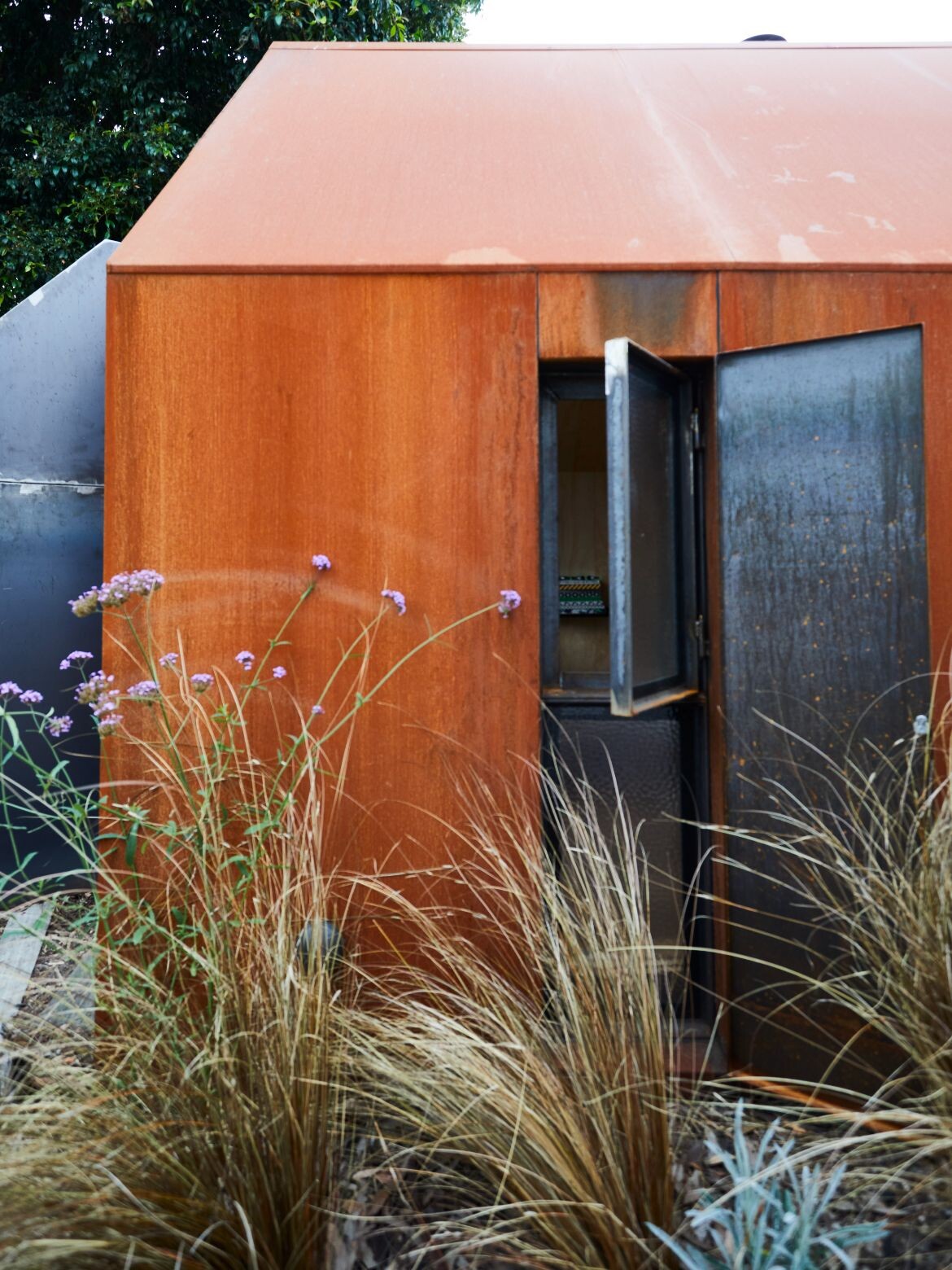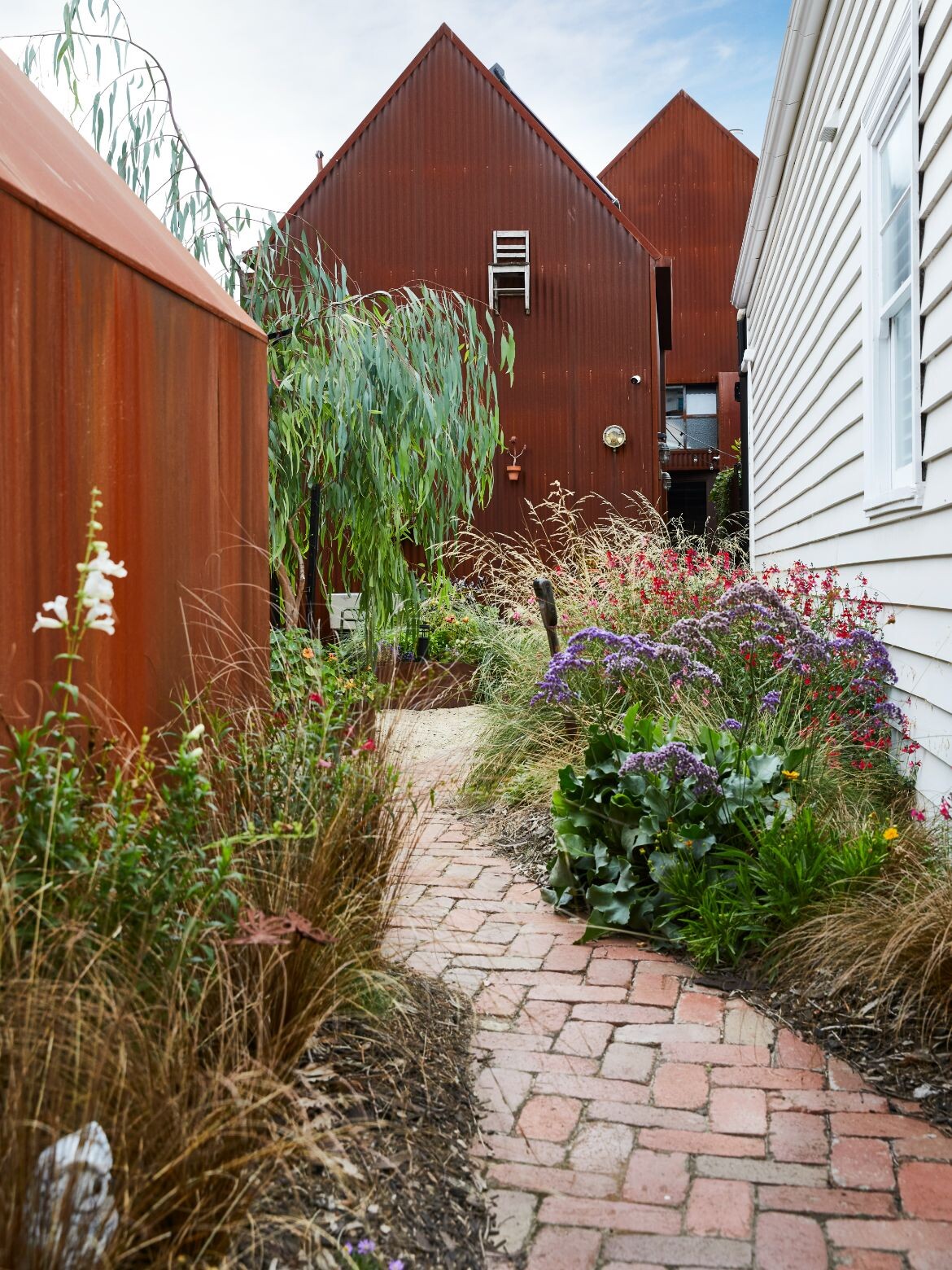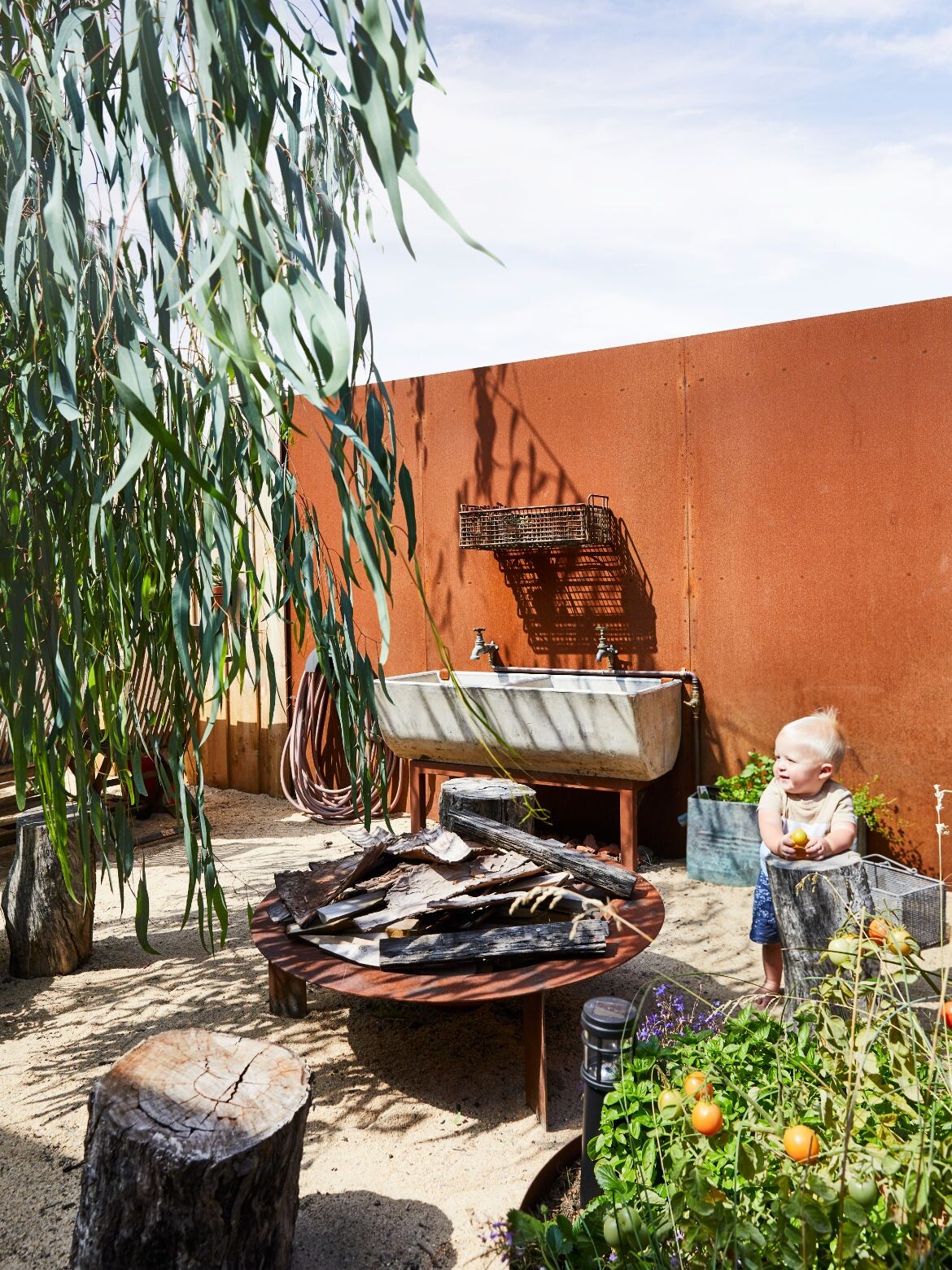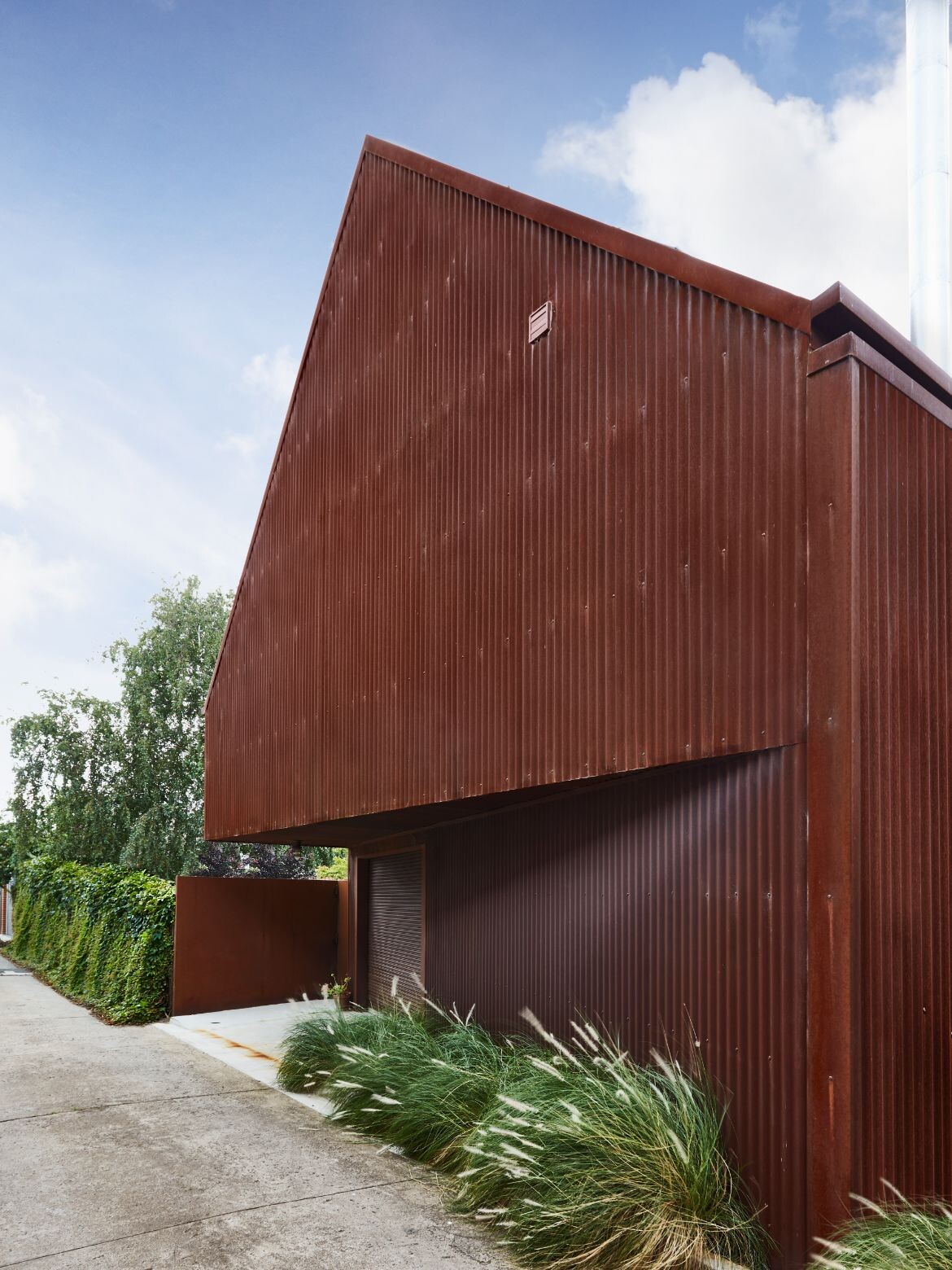 ---