Interior architect Sarah Trotter wears many hats. She leads design practice Hearth Studio focusing on residential and hospitality projects. She's also one half of food blogging duo Trotski & Ash, teaming up with writer pal Romy Ash to create seasonal recipes for The Guardian online.
Then, she heads up Groupwork, where she engages various architects, artists and makers on a project-by-project basis to design and develop objects, fittings and surfaces, bringing an element of beauty and materiality to often overlooked or uncelebrated fixtures.
Trotter began work on Groupwork's third project in September 2013 when she answered a submissions call out for The Other Hemisphere exhibition, showcasing Australian design at Milan Design Week 2014. "The brief I set for us was to create a bathroom storage system that could be used in wet areas and that was modular and flexible," Trotter says. Simplify is the result – a collaboration with Melbourne-based architect Murray Barker and artist Esther Stewart.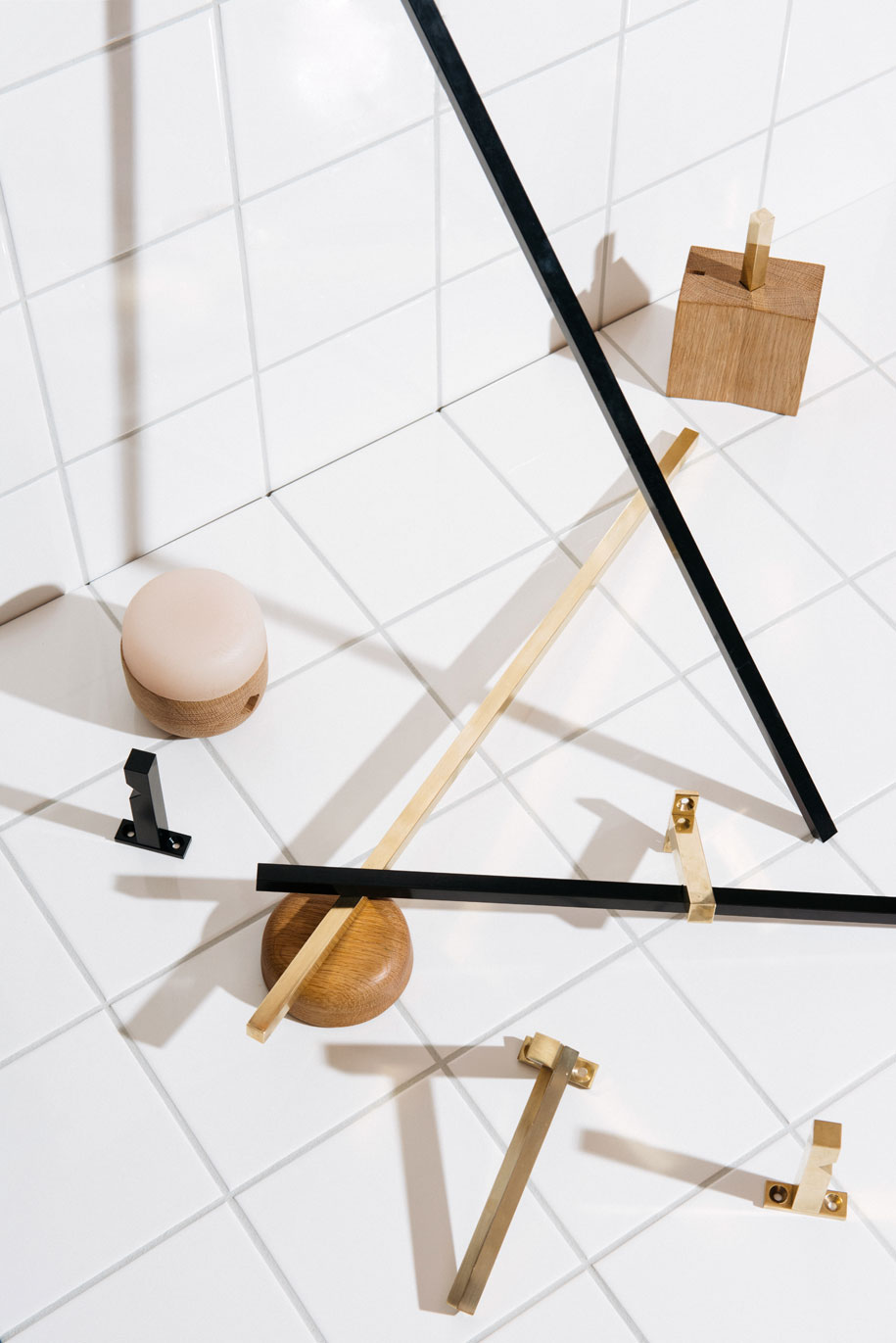 "We looked at old fixtures and fittings from the 1920s, rail systems and soap holders. It was also important to the exhibition brief that our objects were sustainably focussed – creating minimal waste and using materials with longevity," Trotter says.
The design begins with a brass towel rail, which stands alone in function and acts as a frame to add or subtract multi-purpose building blocks. Through altering orientation and combination, the pieces can fit together to make a small shelf or remain as individual blocks or storage vessels.
Requiring only two wall penetrations, the rail is easy to install and designed to be versatile across various pockets within the home, like a kitchen or bedroom. "This product was designed with small spaces in mind, giving a small bathroom a place for a bottle of soap, somewhere to hold your jewellery and bobby pins, without really needing a bench or cupboard."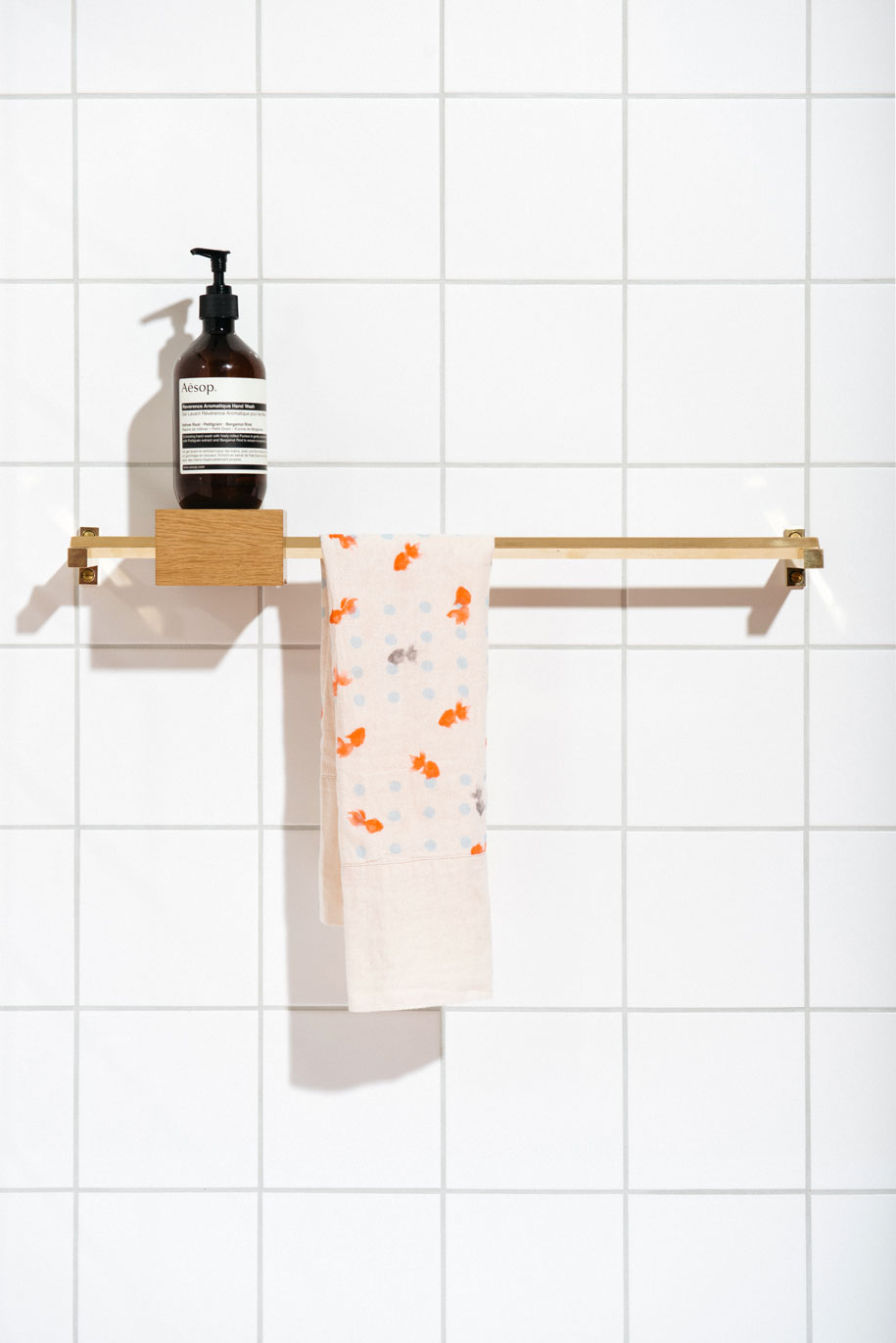 Trotter signals keeping manufacturing within Australia and working with progressive suppliers as central to Groupwork's production. "We had assistance for the prototype by friends Wingnut & Co., who helped us with the beautiful oak vessel and block. We had a hard time finding someone to make our bluestone block, and we ended up begging a gravestone mason to make it for us! We're now working closely with Maddie from Studio Twocan on our new block offering based on our bluestone block. It's very important to me that Groupwork supports young makers in Melbourne where we can."
Project 004 entitled For School: Personal Desk was showcased at Tokyo Design Week last year in an exhibition curated by Sarah K and Bree Claffey. For this collaboration, Trotter engaged Kyneton-based metalsmiths Rowsaan to make the brass clips and basket by hand (which molds to the user's knees), while Alex Rains crafted the wooden top.
"We are very conscious of making objects that will last, that are very good quality. We want these items to be something that will patina over time and show the years of use," Trotter says.
Groupwork
groupworkstudio.com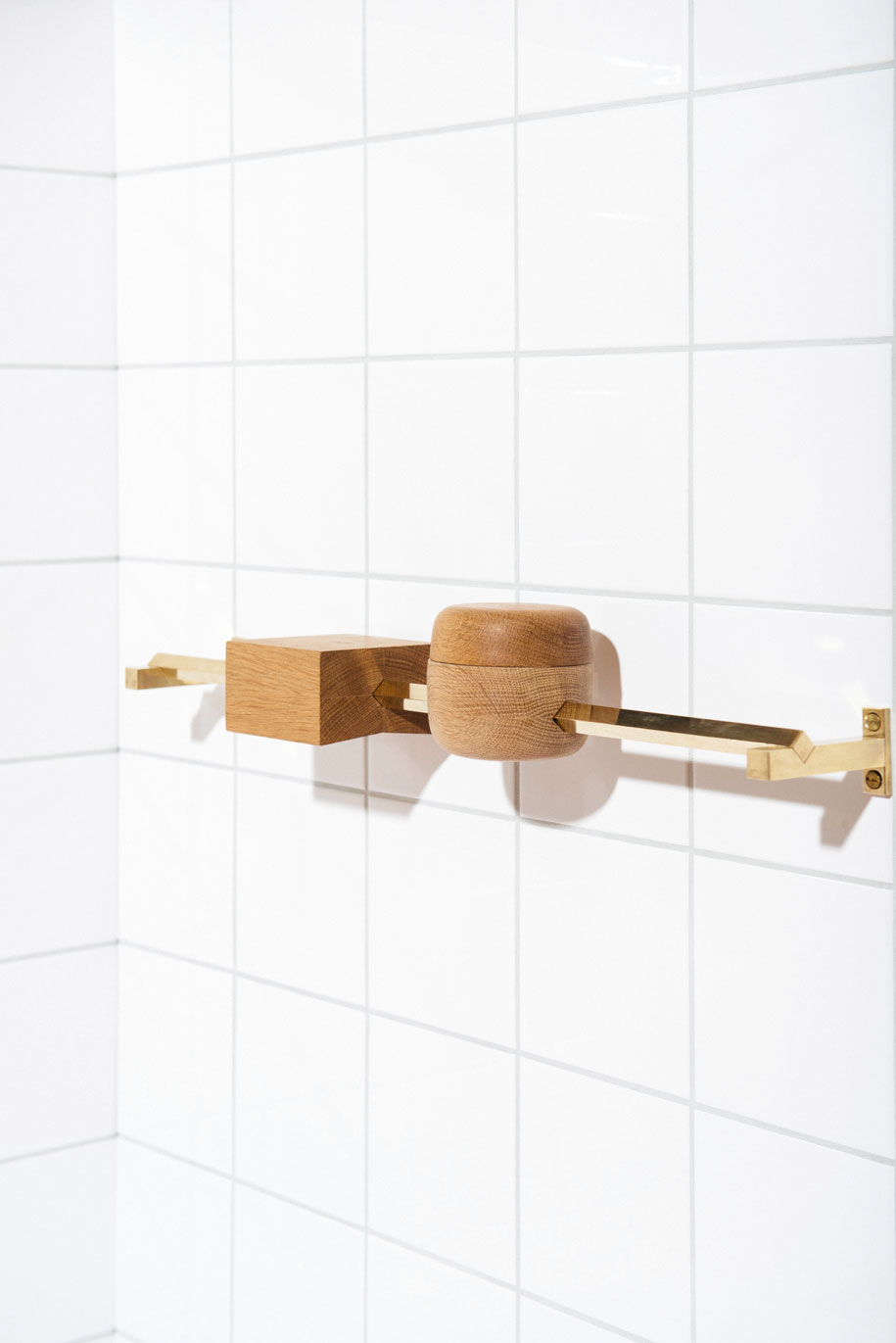 ---