Guild of Objects' aim is to foster neighbourhood interaction, artist experimentation and a general love of the handmade object, and it looks like they're doing a pretty good job so far.
Located in Queensberry, Guild of Objects popped up in June this year. In just one day local carpenter Simon Robinson of Sweet Fern built the bones of the store, which heroes plywood in the form of shelving, floating plinths and a display counter.
Aware of the challenges of getting a small business off the ground, as well as difficulty in showcasing original, hand crafted work in their local community, the three decided to combine forces and build a permanent retail space.
Their new store stocks their own creations, as well as the work of others including ceramics by Jiah Jiah Chen and Barbara McIvor, clothing by Inside Outside and Primoeza, weavings by Belinda Evans and jewellery by Seb Brown.
Guild of Objects also holds regular classes and workshops, with a couple coming up in the next two weeks; Botanical Textile Dyeing Workshop with Belinda Evans of Achemy and Glaze Techniques with Chela Edmunds from Takewei.
Guild of Objects
guildofobjects.com
Photography by Linsey Rendell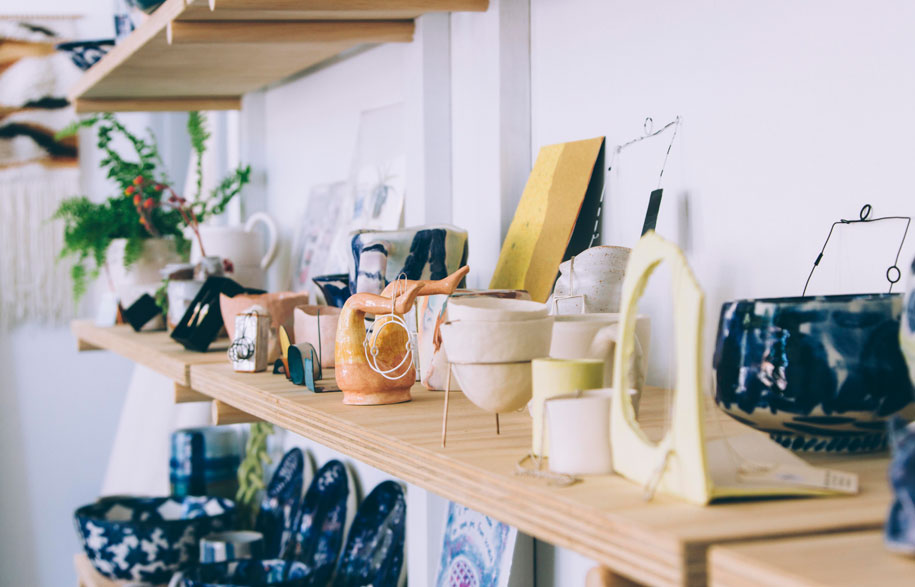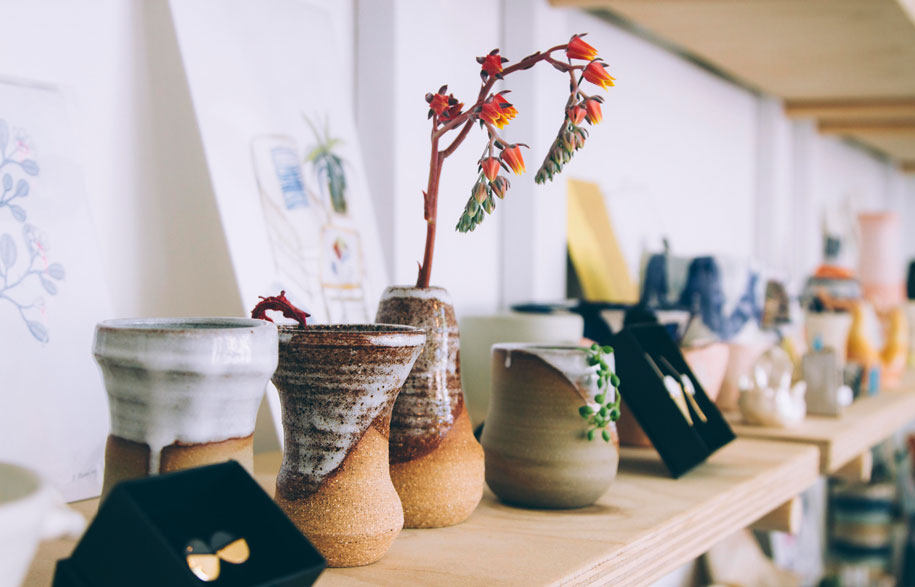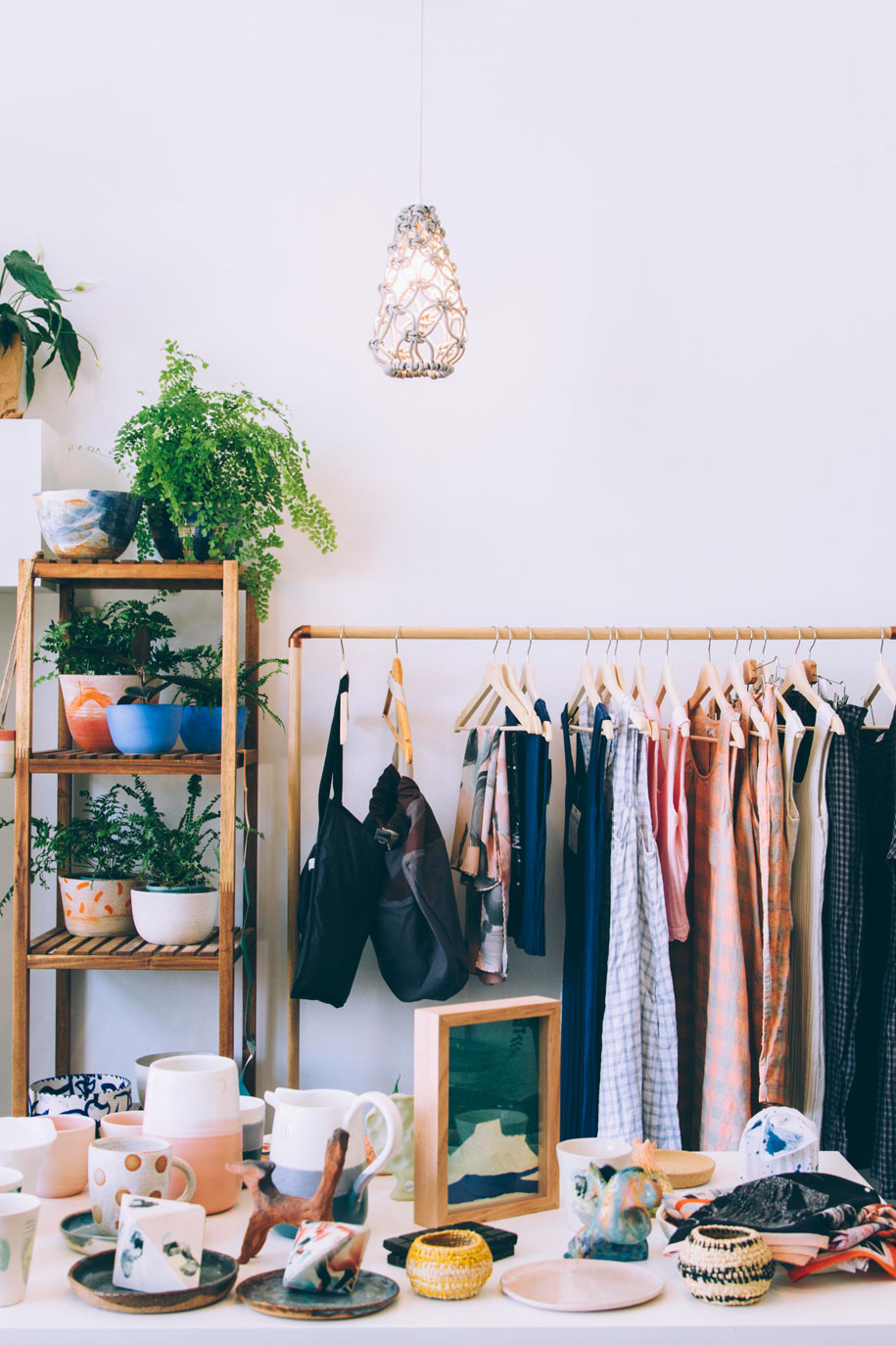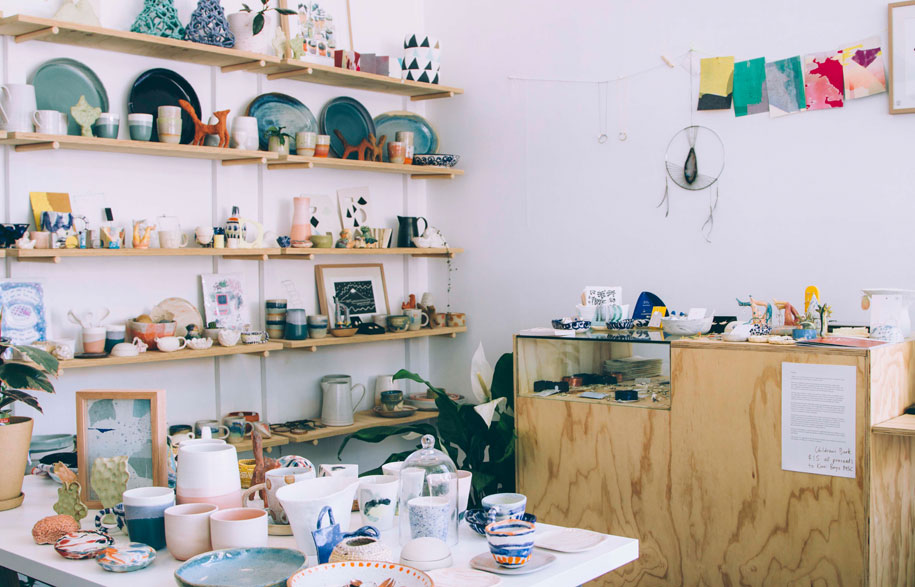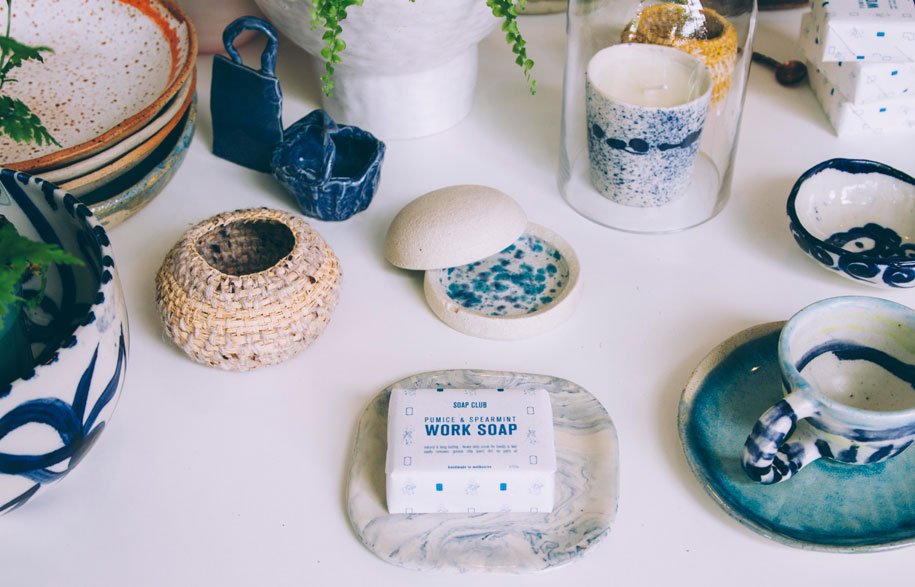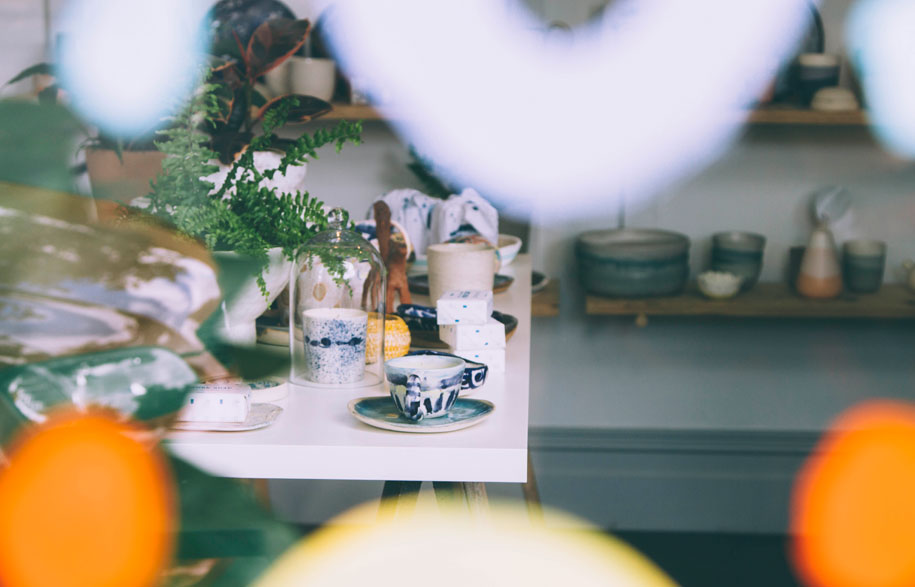 ---