While I have been writing my new book Happy, I learnt the world is going through an epidemic of loneliness. We seem to have lost the art of conversation due to the chronic use of social media and dreaded emails.  Life has become more about the individual rather than a collective group.  As designers and architects I believe it is critical to solve this human problem and bring people together and simply get them talking.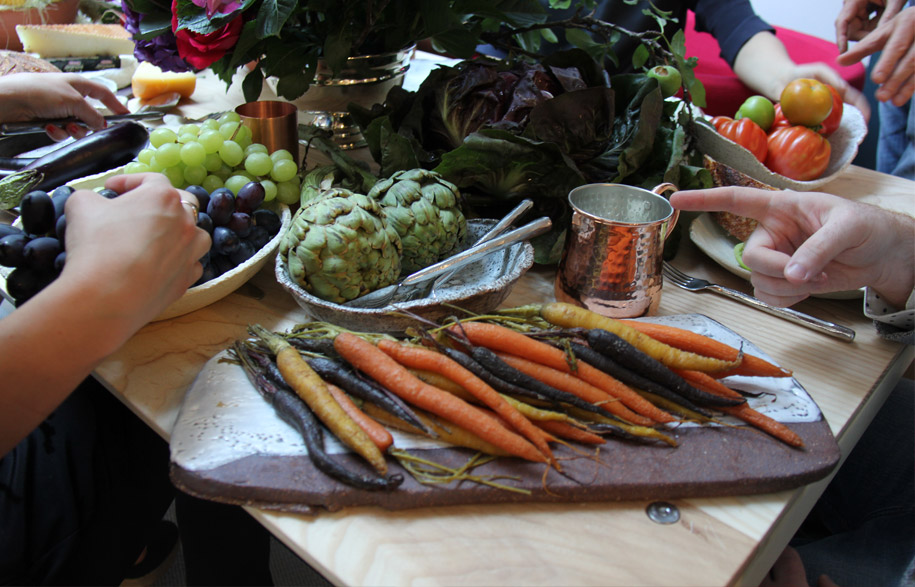 Designing forced spaces to bring people together often doesn't work and feels very contrived. This is why it's important to create spaces that subconsciously pull people together like a magnet. My simple conclusion is we need to ditch the stifling, old world term 'dining' table and 'dining' room and instead name them the 'Feasting Table' and better still the 'Feasting Room'. When it comes to describing the dining table or room instantly the mind goes to formal outdated living inhaled with very boring conversations.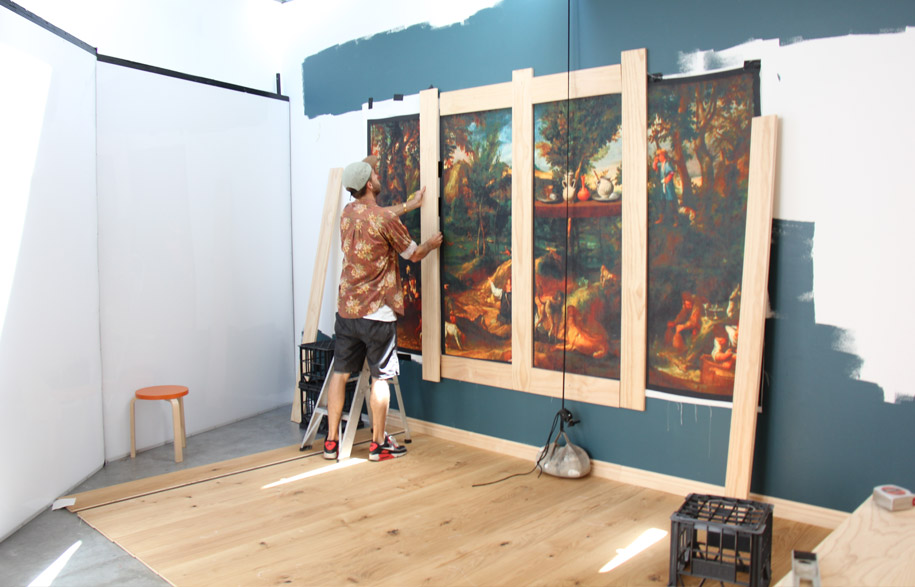 Swapping dining to feasting instantly transforms the table and room into a friendly space where friends and family come together, conversation flows out as much as the wine does and the food is delicious, healthy and generous.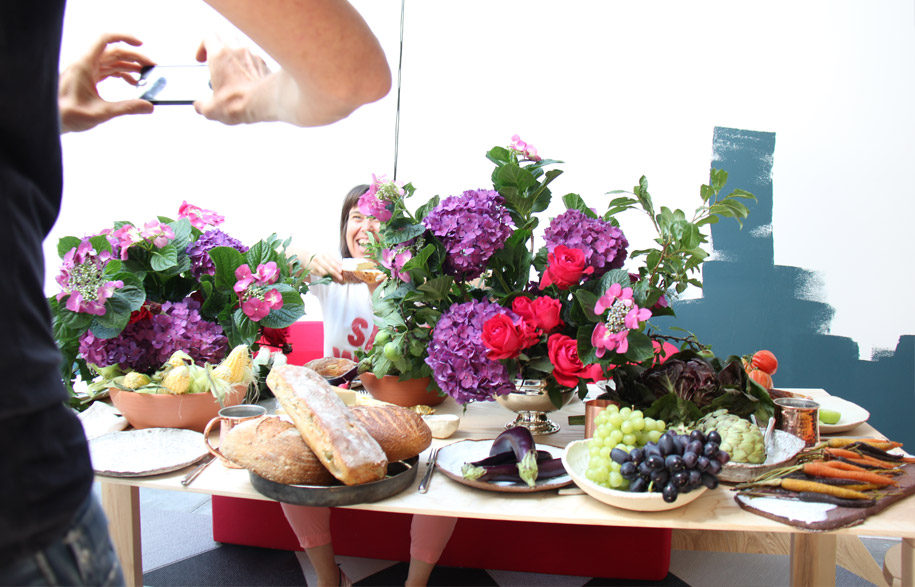 Every feasting table should always have a bowl of fruit on it, carafe of water and glasses, and flowers. The feasting table should be the heart of all homes in my opinion where the family subconsciously flock to talk, do homework and share meals.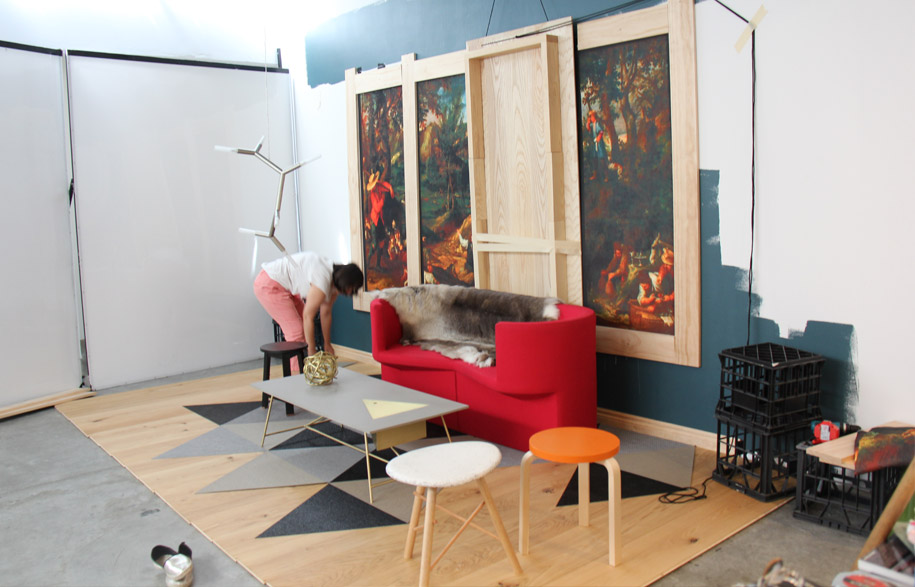 When researching the history of the table I discovered it's humble beginnings was simply a plank of wood placed on diners laps to help balance food and wine. After the meal was finished the board of wood would be hung on the wall out of the way. This is where interestingly we get the term "room and board".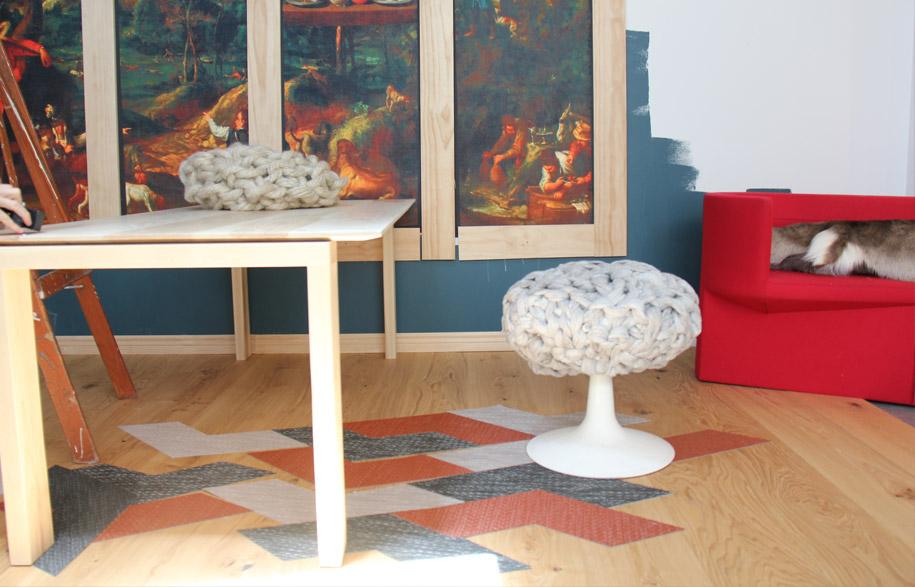 I wanted to prove in Habitus magazine that it doesn't matter what size your home, it's possible to include a feasting room into any space. I embraced what is one of the biggest challenges for designers and architects in the twenty-first century in creating a multipurpose space that can constantly change to the needs of the family who live in them as our urban homes keep shrinking.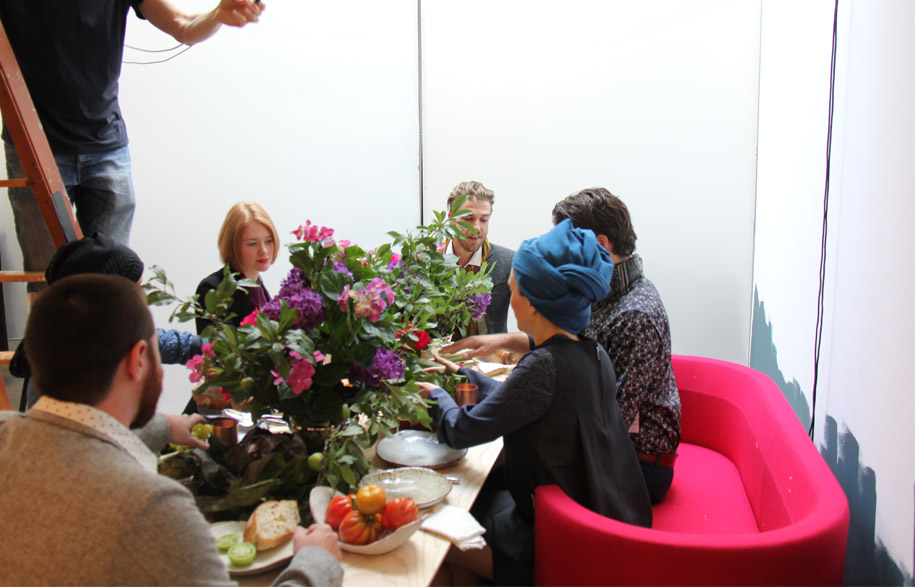 It was really important to show the key to successfully transform a living room into a feasting room was by using the same furniture in the living room for the feasting table. Some of the furniture's functions changed from storage to seating, lounging to feasting, artwork to table but what remained was comfort and the interiors didn't weaken in good looks or function. By creating a hanging table it was important for me that it would look beautiful when hanging and I loved the idea that it could be artwork in a living room when not being used as a feasting table.
Read more on the feasting table and creating spaces to create conversations in Amanda's new book Happy, published by Murdoch Books, released this September 2014.
Habitus Issue 23
habitusliving.com/current-issue
---