James and Alison Huntly are partners in life and work, and the founders of Abound Studio – a boutique design and placemaking studio working across hotels, lifestyle and hospitality.
James' experience working in hotels (including the Hoxton Hotel, London), led him to make the leap to launching Abound Studio in 2019, bringing Alison's lifestyle and brand knowledge to make a powerhouse team.
With this up-close insight into the best hospitality spots in the world (literally), what better pair to share their top picks for places to stay, eat and drink?
Now residing in Perth, with offices in both Perth and London, Alison and James are the latest in our Habitus Tastemaker's Guide series.
THE LOCAL LIST
Best coffee shop
Micrology, Perth – We love our coffee and when we came across this crafty coffee roaster we knew this would be our go-to for beans. Sitting in an unassuming industrial park in Perth's inner-west suburb of Osbourne Park, the team blends sustainably sourced beans with a love of quality and craft. Inside you'll find the perfect pit stop for your caffeine fix with a sunny vibe, industrial design chic, monthly cuppings and resident DJs spinning that Friday feeling to get your weekend off to a good start.
Micrology
micrology.com.au
1/58 Collingwood St, Osborne Park WA 6017
Favourite restaurant
Indigo Oscar, Cottesloe – Blending an easy breezy attitude with a fresh take on Latin American cuisine, it's a perfect blend of experiential eats and beats befitting of this iconic beachside location. It has become somewhat of our local go-to for long lazy lunches, special occasions and soulful sundowners. At the helm is a phenomenal team who know a thing or two about food and wine, which means you know you're going to get well fed and watered. We love its connection to its surroundings and the feeling of floating on the Indian Ocean as you work through the ever-changing menu and extensive wine list.
Indigo Oscar
indigooscar.com.au
99 Marine Parade, Cottosloe, WA
Favourite bar or pub for a drink?
Vinotto, Swanbourne – Neighbourhood wine bars have been making a comeback in Perth, which is strange [it hasn't happened sooner] given the city's deep connection to some of the best wine-growing regions in the world. It goes against a growing number of mega pubs, which although bold and occasionally beautiful, lack the charm and character of these pint-sized locals. This trusty treasure washed up on our local high street last year and we can't get enough of it. It's designed simply, with a selection of small Mediterranean plates and an abundant list of sips, blending a love of the 'wine' craft with a nice reminder that big isn't always better.
Vinotto
vinotto.com.au
2/137 Claremont Crescent, Swanbourne WA 6010
Places to shop – fashion, homewares, books, anything else?
Edicole Bookstore, State Buildings, Perth – Living at the heart of the stunning state buildings, this carefully curated, beautiful bookstore is a breath of fresh air in a city which more often than not fails to deliver the goods when it comes to shopping.
A playground for the culturally curious, the books are unconventionally and methodically arranged by colour. It's a librarian's nightmare, but as designers we love it. It's memorable and distinctive, inviting exploration and discovery, which has got to be the aim of any good bookshop. You'll often find us down there getting a healthy dose of inspiration and our caffeine fix from the adjacent and just as beautiful Telegram Coffee.
Edicole Bookstore
edicole.com.au
St Georges Terrace & Barrack St, Perth WA 6000

Where to stay?
Como The Treasury, Perth – When we first stepped foot in this property we were blown away by its effortless elegance and sense of occasion. Yet, at just forty-eight rooms it's surprisingly unstuffy and personal. A contemporary classic restoration celebrates conscious craft with a meticulous attention to detail with copper accents and heritage highlights. The guest rooms are bathed in light offering the brand's trademark tranquility and the COMO Shambhala Urban Escape is an ambient sanctuary spa and a personal favourite. This is a hotel that elevates the everyday, every step of the way. The Como team have created something truly special and it hasn't gone unnoticed having been previously named the world's second-best hotel and making the top 50 in the Conde Nast Traveller readers' choice awards.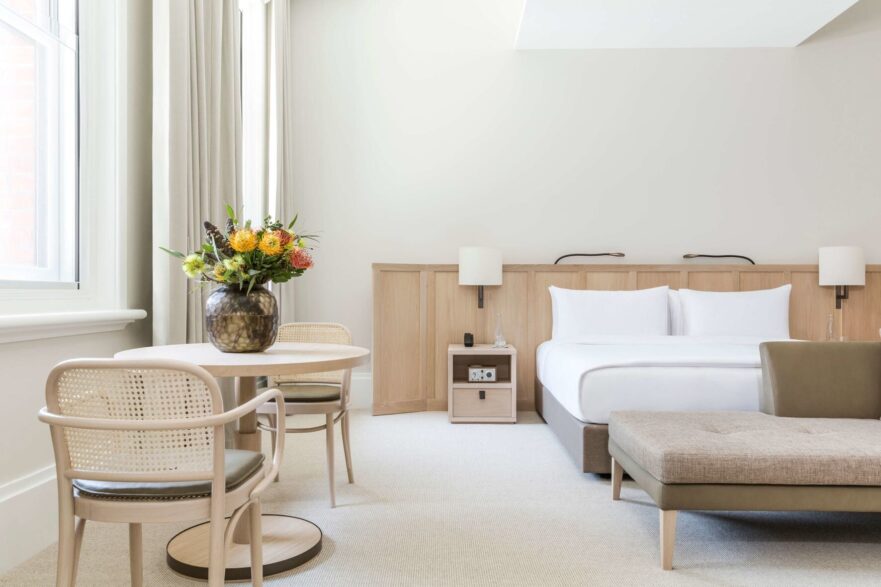 Como The Treasury
comohotels.com/perth/como-the-treasury
State Buildings, St Georges Terrace & Barrack St, Perth WA 6000
Favourite cultural outing?
Walyalup, Fremantle, Western Australia – Perhaps it's cheating to pick a city rather than a gallery or museum for this one, but we love strolling the streets of this Portside city. Sitting between the sand, sea and river, there's a free spirit, sense of creativity and community, which offers a very different experience to the Perth CBD. With café culture, street performers and heritage architecture, it's alive with people and energy. With a rolling program of festivals and activations there's plenty to discover.
The Fremantle Biennale is a particular favourite of ours and offers immersive contemporary art that interacts with the streetscape.
The Fremantle Arts Centre celebrates culture and creativity with classes, exhibitions and a store championing local WA makers. And with an array of museum, markets and restaurants it makes for a good cultural immersion.
[You might like to read Rosie Morley's Tastemaker's Guide in Woodend, Victoria]
THE GLOBAL LIST
Best coffee and café
Ozone Coffee, London & Auckland – Maybe it's because they've got one foot in the northern and southern hemispheres that we have such an affinity with this crafty coffee roastery. Or maybe it's the fact they serve bloody 'good coffee' and equally good food in beautifully designed spaces. Either way, there is lots to love and being B Corp Certified they share our studio values when it comes to business and brands adding value to the communities they live in. Breakfast is buzzing at its Shoreditch Eatery on Leonards Street, London. Prop yourself up at the bar for some people watching and order the eggs benedict on bubble 'n' squeak cakes with hollandaise. Washed down with their beautiful batch brew, it's to die for!
Ozone Coffee
ozonecoffee.co.uk
Various locations around London and Auckland
Most memorable bar
The Hoxton, Paris – We are suckers for a good hotel bar. Done well, they form the beating heart of the hotel, inviting the outside in, and allowing guests to mingle with the locals. So when we stayed at this perfect Parisian outpost of the Hoxton Hotel last year and discovered not one, but a trio of bars centred around the hotel's courtyard we were in our element. We started the night by raising a glass in Planche, a casual courtyard wine bar with a love for biodynamic and organic wines. With an eclectic design style and a barman that oozed charisma, it's a reminder that most memorable experiences often come down to people. Slipping outside to enjoy dinner under the stars, Rivié is an all-day brasserie acting as the centrepiece of the property. The perfect backdrop for a spot of people watching as the neighbourhood comes out to play. Rounding it off we headed up the original 18th-century spiral staircase for a cheeky nightcap negroni at Jacques' Bar, before staggering back to our room for some shut eye.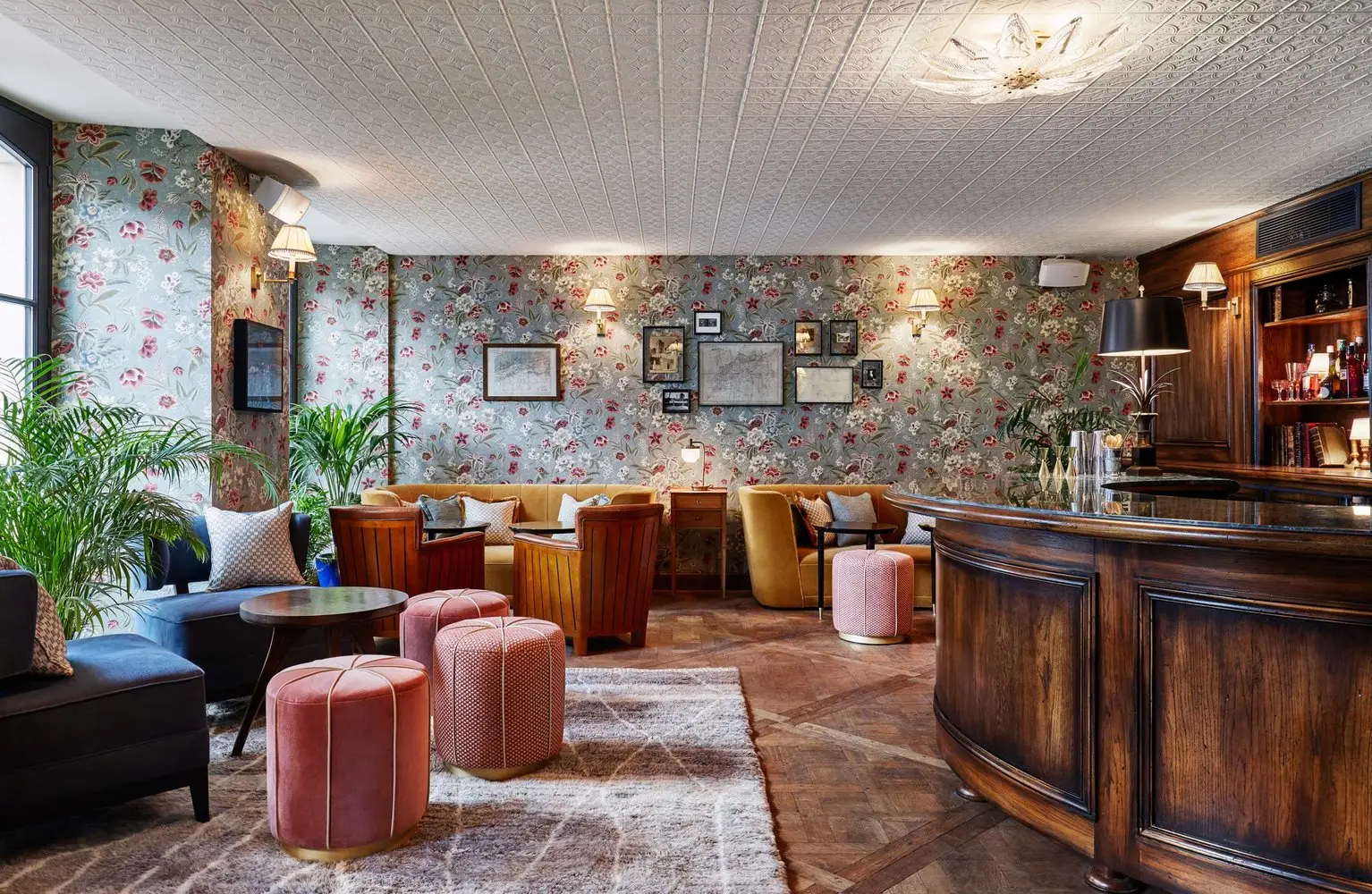 The Hoxton
thehoxton.com/paris
30-32 Rue du Sentier, 75002 Paris, France
The restaurant everyone must try…
Dishoom, Kings Cross London – Nothing opens your eyes, mind, soul and palette quite like travel. Go on a culinary journey to Bombay and back without leaving your seat. An ode to the old Irani cafés of days gone past with a twist. Think brimming bacon Naan rolls, rich Ruby Murray's (curry) and exotic tasty tipples. Yes, they do breakfast, lunch and dinner, and they're all worth it. Dishoom King's Cross, near Drops Yard, is our go-to when in London as it touches all the senses. The aroma of incense as you arrive, the layers of flavour in every mouthful, interiors with soul and story, the joy of eating with your hands (without being judged). As a studio we often talk about 'design you feel' and this place has all the feels. It's more than a restaurant, it's a philosophy of living in every host, dish, space and service ritual. It's a masterclass in crafting a memorable, meaningful brand experience rich in narrative.
Dishoom
dishoom.com
5 Stable Street, King's Cross, London, NIC 4AB
Favourite shop
Selfridges, London – Set against the backdrop of struggling high streets and brick-and-mortar retail, this iconic London landmark is reimagining retail with Project Earth. With an elevated experience more akin to a luxury hotel than a department store and a bold commitment to consciously curate products, partners and explore new business models, it's a firm favourite of ours. You'll find bright ideas like renting designer labels and curated second-hand fashion, a place where fresh-faced brands rub up against the world's biggest fashion houses. We love it as the store has a deep connection to culture, bringing together a like-minded community around a love of design and impact. It also has the most eye-catching shop windows in London, with stunning installations and displays changing seasonally.
Selfridges
selfridges.com
400 Oxford Street, London, W1
The best hotel
Desa Potato Head, Bali – Fresh from a stay at a property known for its buzzing beach club, the Desa Potato Head Suites and studios add a soulful sophistication to the island. True to our own ethos as a design studio, it's a place where culture, community and discovery come alive. You can awaken the senses with a morning energy activation and guided meditation under the morning sun, melt away your worries with a sound healing session or simply soak up the sound waves of both the ocean and pool-side DJ kind. A sustainable sanctuary at one with its surrounds, we love the 'Good times, Do Good' ethos that lives across every aspect of the guest experience and its consciously crafted design. It's not often we find a hotel so hard to fault, and this one's left a lasting impression.
Desa Potato Head
seminyak.potatohead.co/sleep
Jalan Petitenget no. 51B, Seminyak, Kuta Utara Kabupaten Badung, Bali — 80361, Indonesia
Must-see gallery
The Guggenheim, New York – We've picked this one not just for its exhibits, but for its iconic form and memorable experience, created by architect Frank Lloyd Wright. Contrary to the labyrinth of rooms often found in many galleries, visitors wind their way up a spiral ramp to a domed skylight, leading you through the exhibition in a way that is both immersive and inspiring. It's a great example of when architecture and experience align. We love the organic architecture and its connection to neighbouring Central Park, not to mention the extensive modern art collection and engaging exhibits that transcend disciplines.
Guggenheim, NY
guggenheim.org
1071 Fifth Avenue, New York, NY 10128
Favourite city in the world…
London, UK – This is a really hard one, but it's got to be London. After all, it's our second home and where we get our cultural fix. Samuel Johnson once said, "When a man is tired of London, he's tired of life", and as designers, it's hard not to be inspired by all that it has to offer. The hospitality scene is innovative, the galleries are second to none and with all the beautiful parks, it's surprisingly green. Many describe it as a collection of villages, each with its own character and story. We love the blend of grit and glamour – the soul of Shoreditch, the pomp of St James' Park and the feel of a muddy Hampstead Heath. It's alive, ambitious, creative and full of swagger, and we're reminded how much we love it every time we return. We think it might be time to book a trip!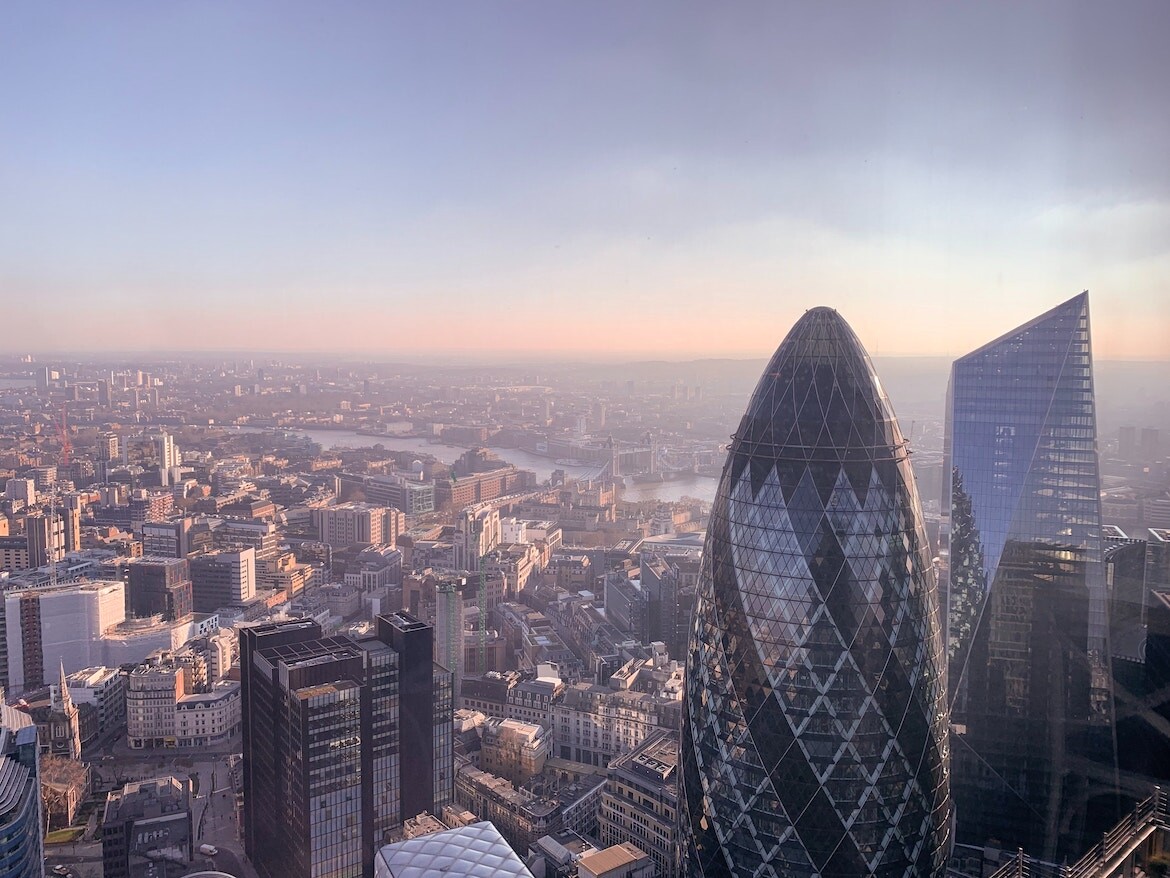 Where's next on your bucket list and what do you plan to do there…
Queensland, Australia – It'd be easy to reel off a list of far-flung places, but exploring more of the 'lucky country' is top of our list right now. With its burgeoning list of new hotel openings and irresistible islands, Queensland is next on the itinerary. We plan to explore Brisbane's booming hospitality scene starting with a stay at The Calile Hotel. Dive into the Great Barrier Reef by finding serenity at the InterContinental Hayman Island and be inspired by nature in Noosa from a rainforest retreat or beachside bungalow. We'll send you a postcard!
If you would like to be featured in our Tastemaker's Guide, please reach out to Aleesha Callahan at aleesha@indesign.com.au
---