In winter, Central Otago – towards the south of New Zealand's South Island – offers a brittle climate of high-altitude air, clear nights and icy winds. The sky and mountains feel vast, and with a sparse population one can feel quite alone on earth. This is where artist Kristin O'Sullivan Peren and her family have lived for 13 years. It is a place Kristin got to know on ski holidays during her childhood, while staying on her grandfather's land in an old miner's cottage. The 300-acre sheep station where she now lives lies on the southern flank of Gibbston Valley, between the Remarkables and the Crown Range. It is high enough to get snow each winter, and she watches as the landscape is transformed into a world of white.
The landscape has always featured strongly in the artist's life. She grew up in the North Island geothermal hot spot of Rotorua surrounded by crater lakes and geysers, and by large areas of Maori tribal land, associated with the traditional values of stewardship and guardianship. She saw how the Ngati Whakaue tribe moved away from intensive farming, and she listened to the work of her father as a lawyer for the local Maori Land Board. Landscape politics were layered with tramping and rock collecting with her parents – land matters in all their dimensions surrounding her from the beginning.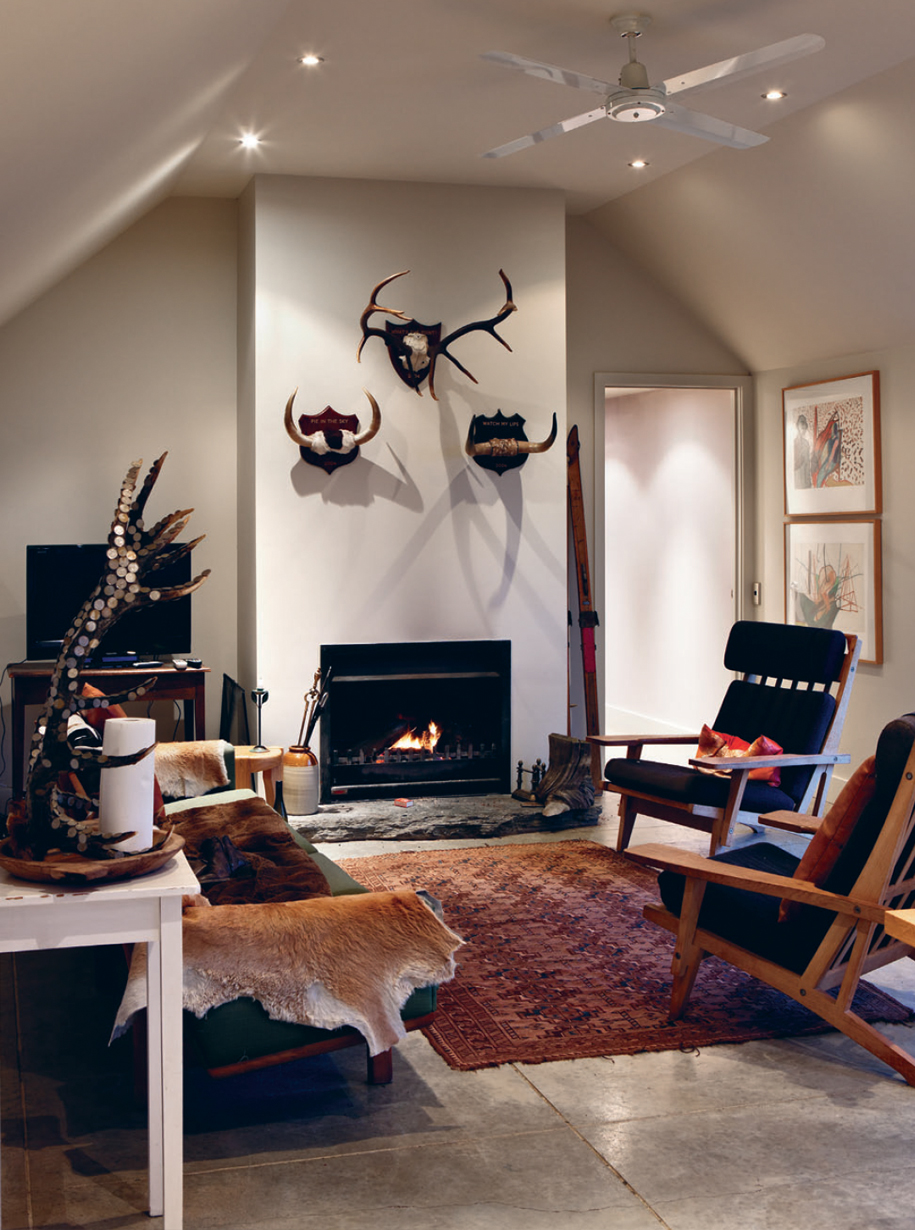 These early impressions have been the subject of her work since her introduction to printmaking and photography at Wellington Polytechnic in 1983. Her time at the city gallery print studio saw her work alongside Russian paper architects Brodsky and Utkin and New Zealand artist John Drawbridge, before attending a three-month spell as artist in residence at the Black Church Print Studio in Dublin during 1996.
"My time in Ireland was really important because I was able to work full-time in a print studio surrounded by an incredibly supportive group of people," she recalls. "We had exhibitions at the Rubicon Gallery. I showed my work on fire and the practice of burning peat topsoil. I had Irish ancestry, but suddenly felt I had a heritage that was very different to my New Zealand one. With a heritage comes a responsibility, I think, so a lot of work that came out of that was also about land issues."
The environment at Gibbston moved her from working in two dimensions to doing so in three. As she explored the farm, where there were all manner of human and natural artefacts to be collected, she became more interested in the printing process than the print. She kept the plates and realised she wanted to explore what was "behind them", and so began casting shapes in resin from her printed images. "These became more important and I began using my printing press as a drawing tool, so the print became the working drawing for the sculpture. It was a huge change."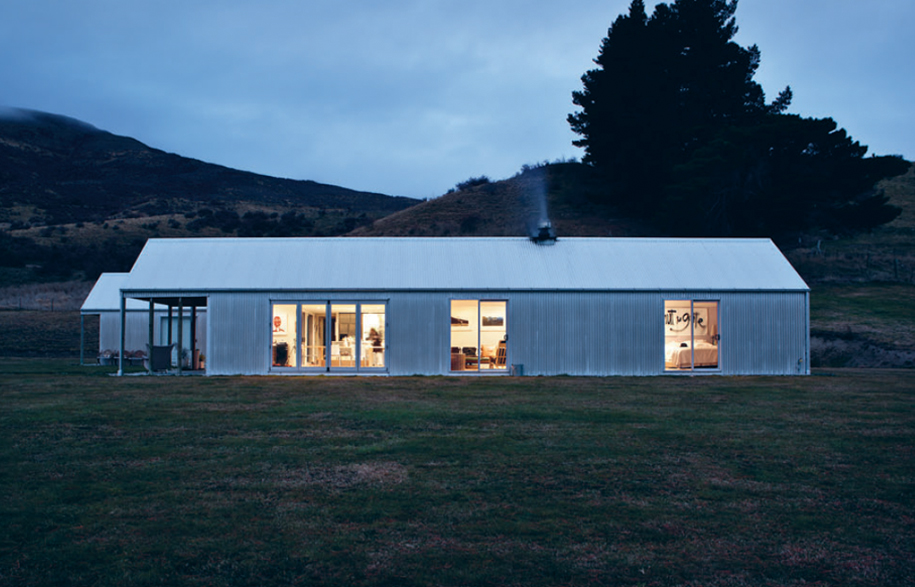 Three dimensions also gave her more scope to represent issues she is passionate about. In a country with a tragic history of introduced pests
and weeds, Kristin was finding evidence of it across their land. She made a series of stone works entitled Poplars between 2003 and 2005 from stacked local schist to represent the tree boundary markers planted by early European settlers. Kristin sets her 'trees' free in an open field where they become markers for the native species the poplars displaced.
Animal carcasses were another sorry sight on the farm, and in her False Trophies series (2006-07), she assembled deer antlers, merino sheep and goat horns into wry representations of hunting prizes, mocking intensive farming and the irresponsible introductions of 'game' meat. As art critic Cassandra Fusco writes, "…these are false trophies, items of protest, engaged visual unmasking and criticism."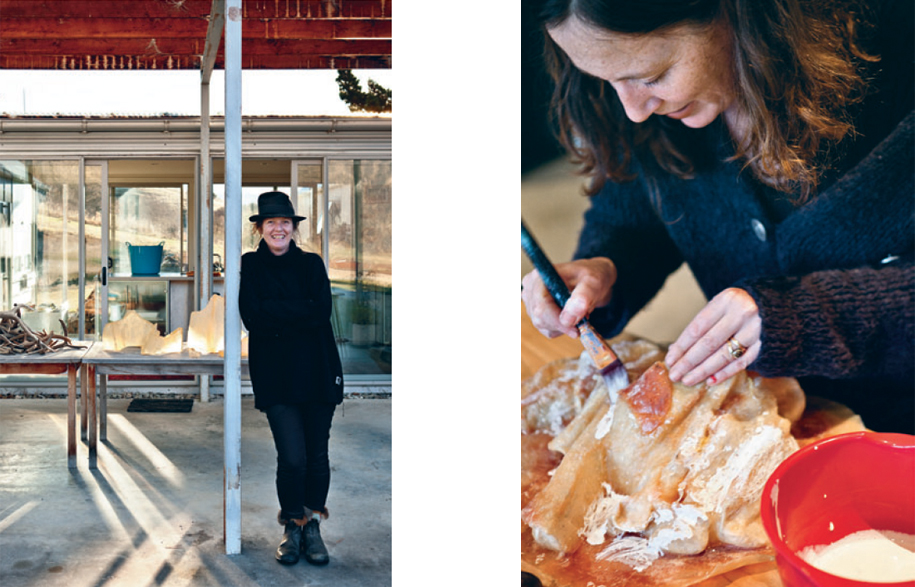 "I question things, like, 'what do you mean you're dumping rubbish? What do you mean a place like Queenstown exports its rubbish?'" Kristin explains. "All those questions are asked from this little house. I raise my hand and say, 'well, possibly we shouldn't be doing this', and I hope I do it in a format that can make a difference. My work is about being here and looking out. I watch the land with its severe weather, its snow and 160-knot winds. It gets dark here early in winter, with the most amazing night skies, so a lot of my work is influenced by the light and movement. "
The artist is concept-driven and has a range of expression, particularly in her light studies, where she works experimentally and abstractly – an antidote to the realism of her skull and trophy work. In Papakura (2005-08), a large public commission for the Queenstown Events Centre, she created three enormous resin pieces backlit by 22,000 LED lights. And in a photographic series entitled Light Lands (2010) she took stills of a rolled up wire fence rolling down the hill at night threaded with LED point lights. The results are quite diverse, often playful and very alluring.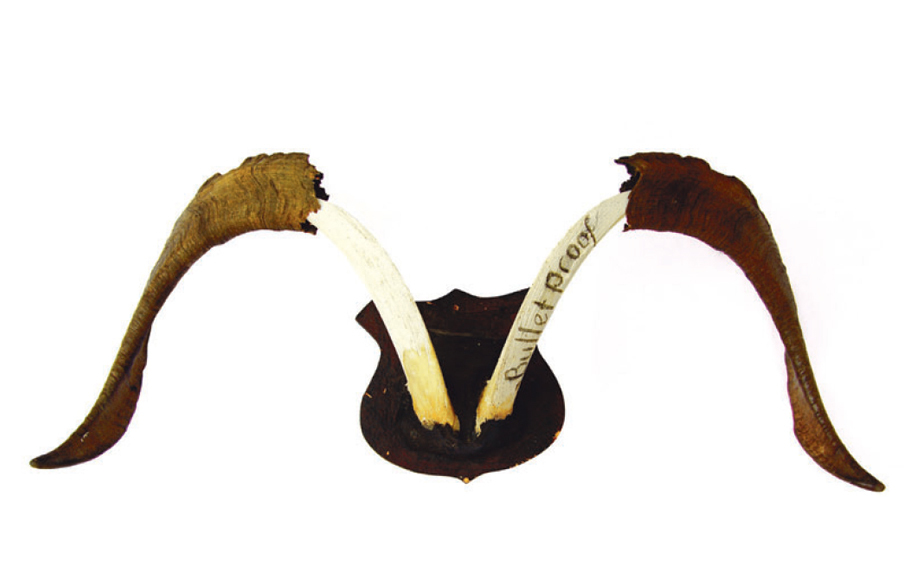 Her planned exhibition with artist Youngae Kim at the Ng Gallery in Christchurch earlier this year included five small resin and LED sculptures and a series of related large prints. However, the Christchurch earthquake hit the week before the opening and all but one sculpture survives. "The work was called Moment: Moments of illusions because it w as all about light and darkness. A bit scary because it was a bit like that on the day." Her car was thrown into the air, but she and the prints were unharmed.
Originally, it was grapes that brought Kristin and her husband Adam down to Gibbston Valley. They started Peregrine Wines in 1998 on Kristin's grandfather's land, when their daughters Niamh and Sorcha were seven and three years old. After Peregrine, they established Two Sisters, a boutique winery that hand-harvests Pinot Noir, Pinot Gris and Riesling. As well as tending grapes, they manage the farm – just 25 minutes from the vineyard – on which they run Wiltshire sheep and cattle.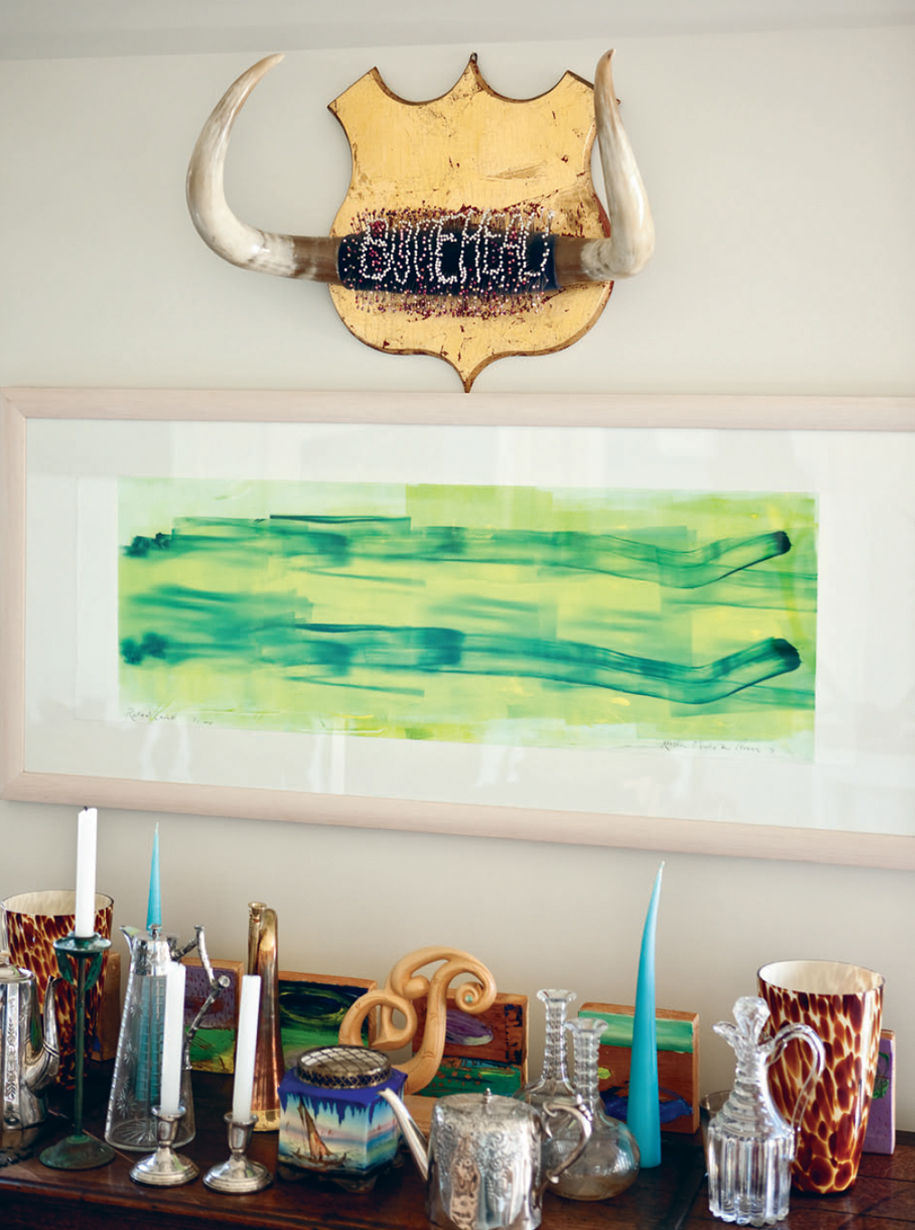 Architect and friend Chris Kelly of Architecture Workshop designed the winery at Peregrine and, in 2000, the farmhouse. For Kristin, the sanctuary of the home is also the sanctuary of the studio, "a peaceful place and an incredibly creative place." The H-plan house is reminiscent of traditional Central Otago sheds. Incredibly practical and functional, its clean lines, corrugated iron cladding and steep roof suit the alpine climate and landscape – a farmhouse with no pretensions. It sits on the site of the original: two joined gold-miners' cottages that had sadly rotted away. The previous family had farmed the land for generations, and several other cottages from their time remain as implement and wool sheds – places where Kristin makes her castings. She loves their old charm so much that she refuses to do them up.
Inside the farmhouse, a warm and eclectic art and furniture collection reflects the couple's interests. Among Kristin's own art is work by her daughters, by New Zealand artists such as Gordon Walters, Michael Parekowhai, Phil Price and Stephen Bambury, and work by contemporary Japanese print makers and potters. Their furniture is mostly mid-century, with a large dining table Kristin herself designed on which she makes much of her work.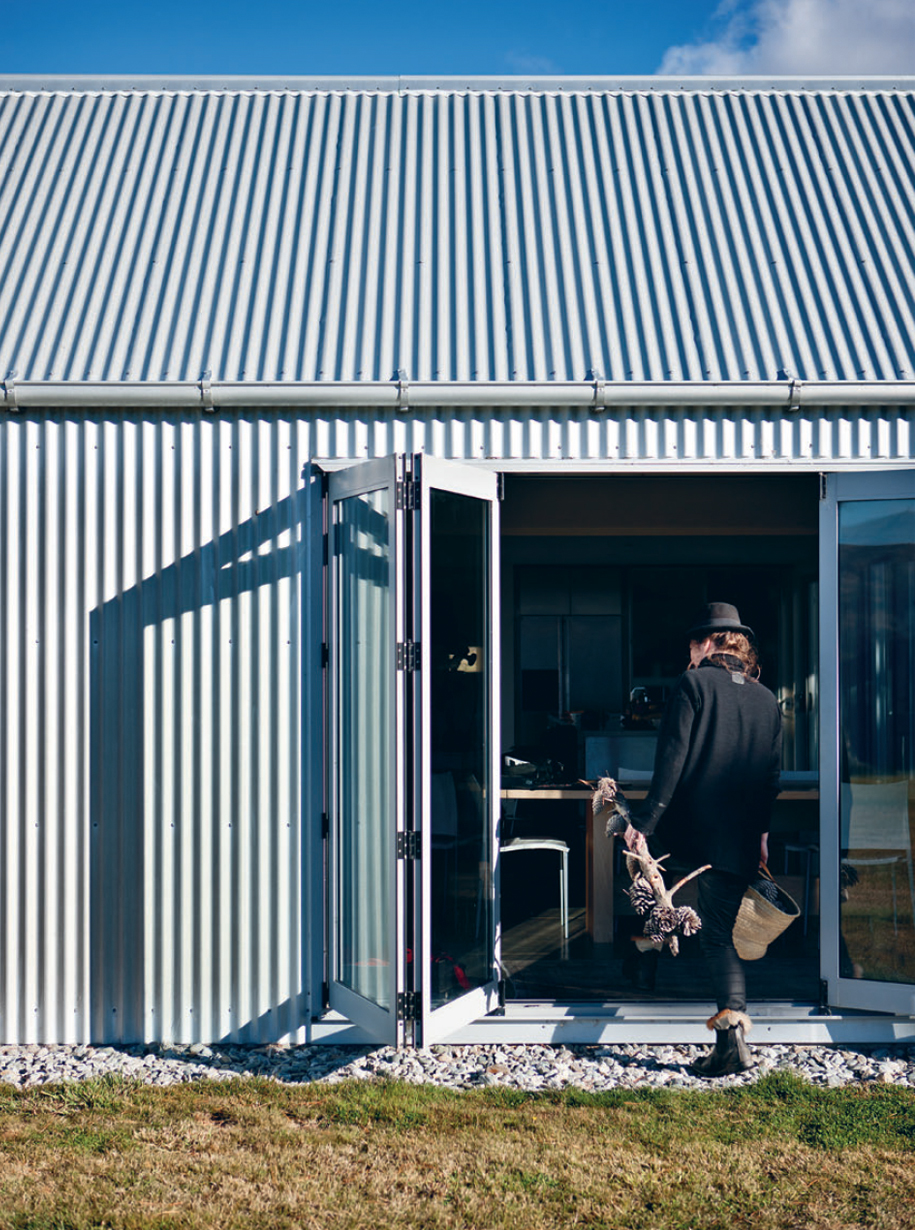 "We have family heritage pieces like old silver teapots and black and white photographs. That's really important. It's part of the development of your life as a family – things that evolve and you pick up along the way."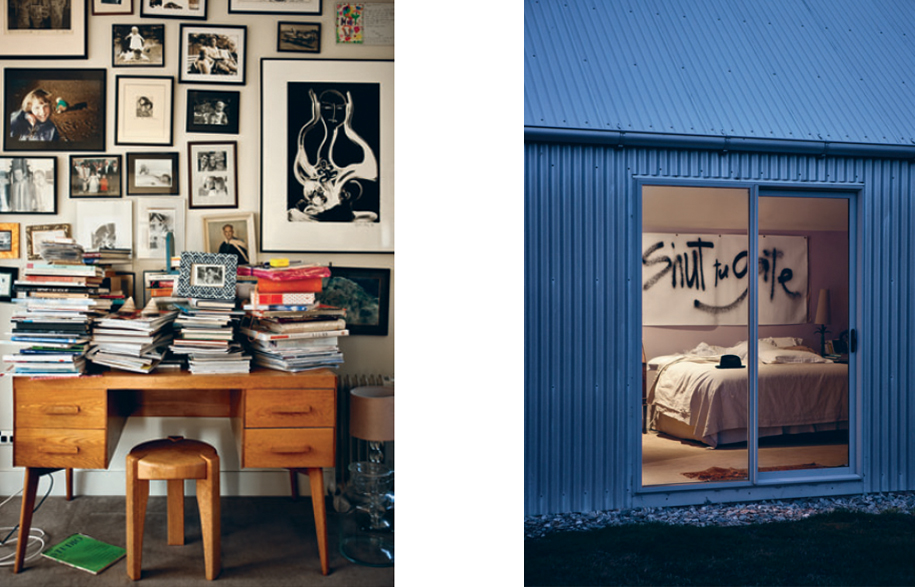 Kristin Peren
kristinperen.wordpress.com
Photography: Simon Devitt
simondevitt.com
---