"It's certainly – in terms of iconic – a good example of his work and has all of his design elements as original," says Karen McCartney of Bruce Rickard's 1967 Marshall house, which she lives in with her husband and two children. Built-in storage, light fittings and characteristic modest proportions are just some of the features they enjoy.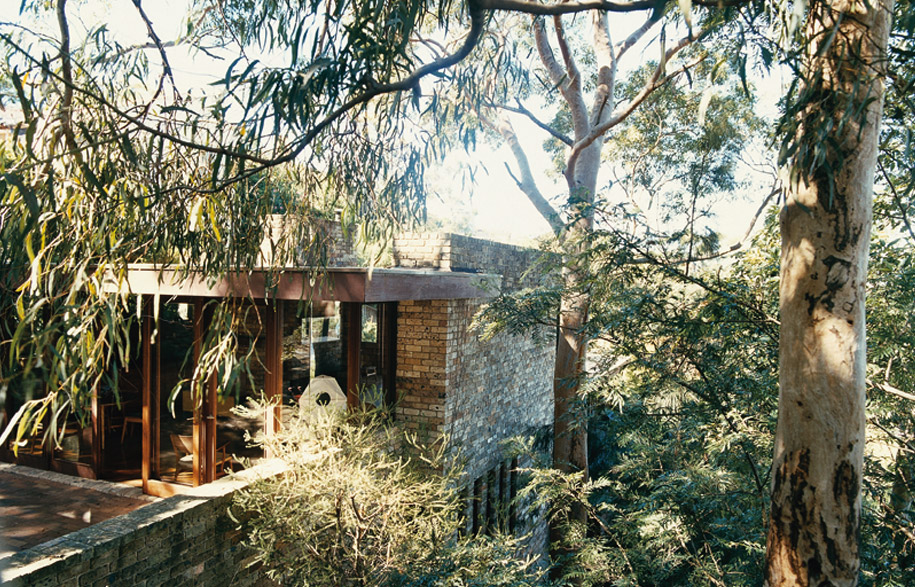 Karen will be opening her home up for a focus tour series organised by Sydney Living Museums as part of their 2014 Home & Architecture program. Others include the Jack House by Russell Jack and Rose Seidler house. The tours will offer an intimate insight into living in an 'old' home – the joys, responsibility and challenges.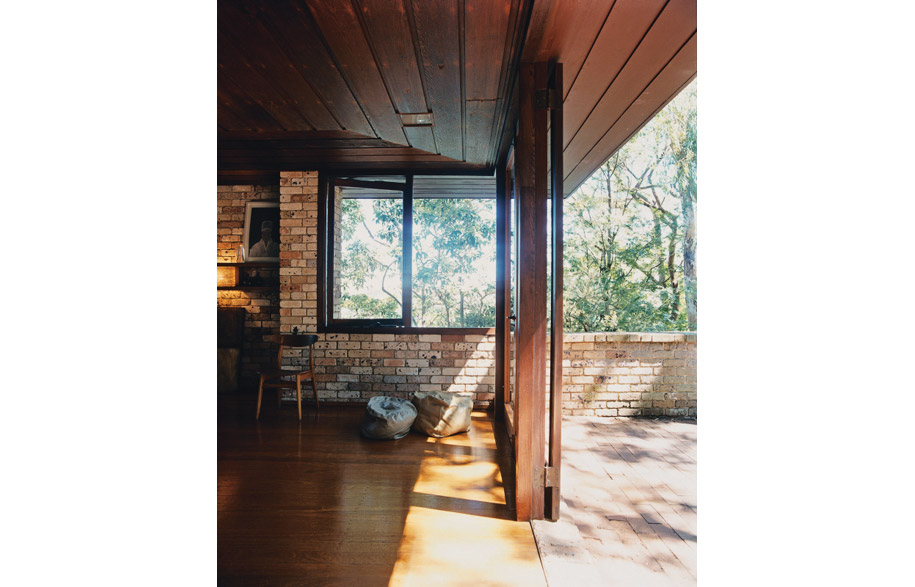 The tour series is complemented by a talk series that will explore issues to do with living in, designing, making and protecting iconic houses. And kicking off the program is an exhibition at the Museum of Sydney that brings Karen's hugely popular Iconic Australian Houses book series to life.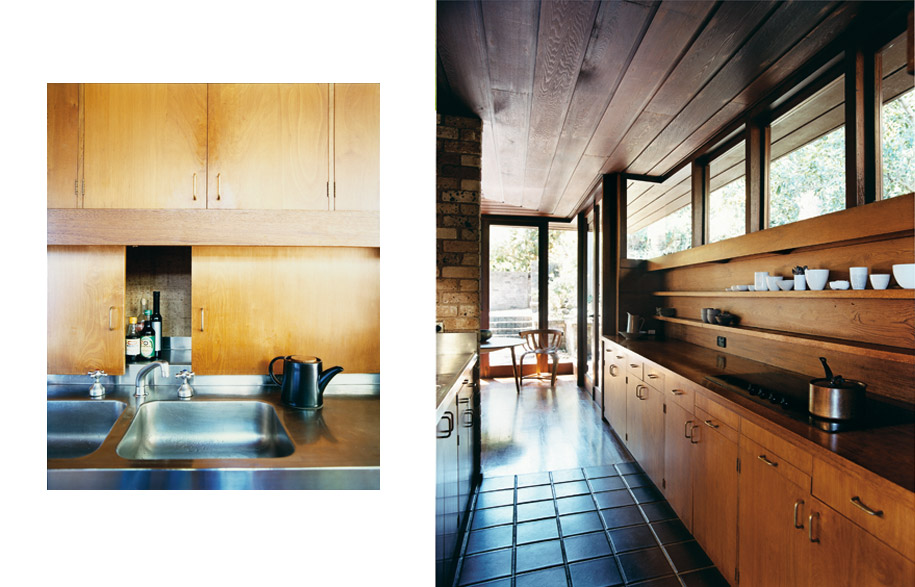 Karen has selected and re-grouped the best examples from her books into themes (rather than chronologically) such as 'architecture as sculpture' and 'architecture in the landscape'. This is a nicely cohesive way to visually experience the mastery of greats such as Glenn Murcutt, Richard Leplastrier and Bruce Rickard, which allows us to see threads of architectural approaches and influences running through the past 60 years.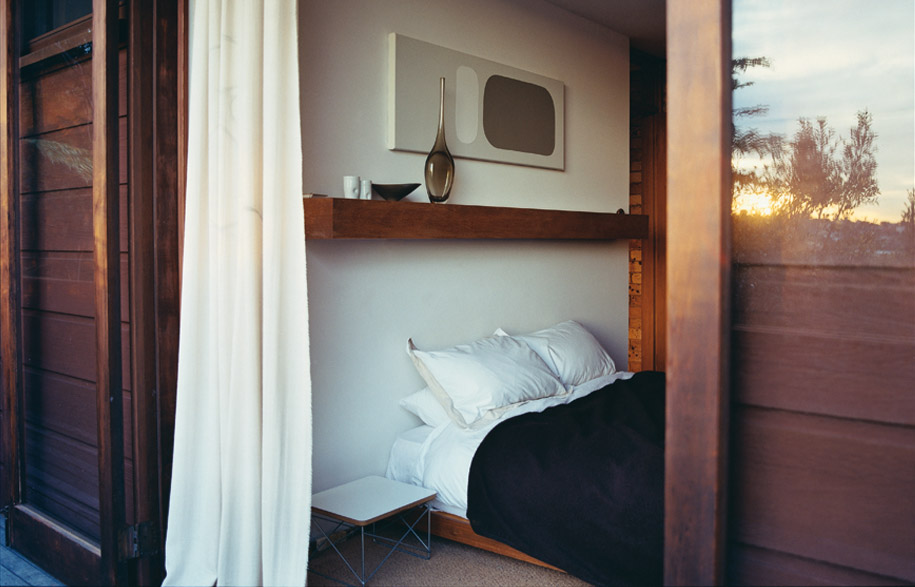 Images are immersive and accompanying texts are clear, yet expressive. Thanks to Karen's experience in editing and publishing, the exhibition is beautifully laid out. It's a small, succinct and considered experience, offering engagement through video interviews with some of the architects, 3D models, illustrations, sketches and iPads.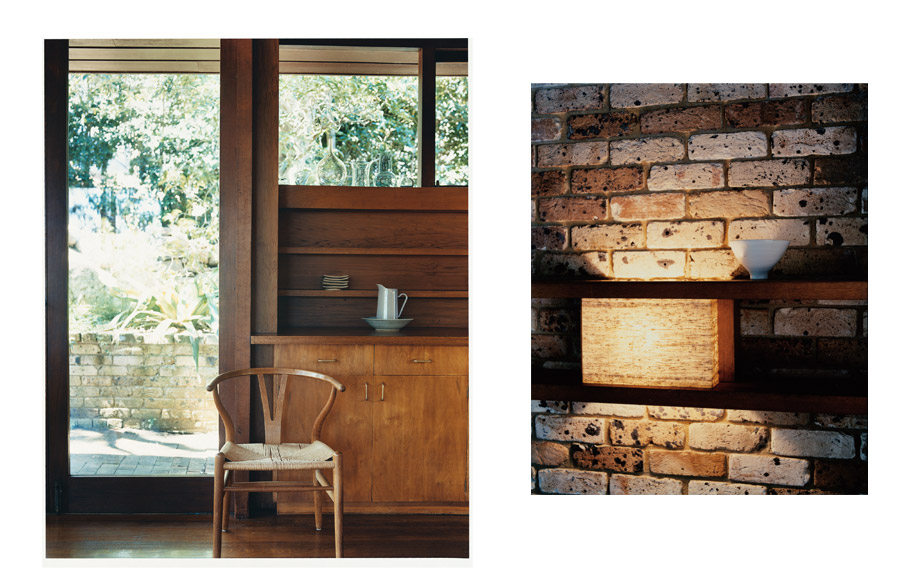 Photography: Michael Wee
For the full list of events see our calendar or click here 
Hear Karen talking about life in Bruce Rickard's Marshall House

Iconic Australian Houses is presented in partnership with Architecture Foundation Australia.
Iconic Australian Houses
Museum of Sydney
12 April 2014 – 17 August 2014

---