Recently, Louise Olsen and fellow creative director, Stephen Ormandy celebrated Dinosaur Designs' anniversary of 30 years in business, so we thought it only fitting that we sit down with Louise to chat about what it means to reach this huge milestone and learn more about their latest collection, Rainforest. 
Congratulations on your 30th anniversary! Can you tell us a little bit about what it means to have reached your 30 year milestone?
It's a celebration! We've loved the creative journey we've been on that's led us to this moment in time. It's good to stop and reflect on how things were at the beginning and how much we have grown and changed. It still feels like we've only just started, there's still so much to do!
It may be a question you are tired of answering, but can you share with us what has led you to this point?
Passion. We still feel as excited as we did when we first started Dinosaur Designs in the 80s when were really were just kids. It's become a way of life for us and we want to continue to explore and discover what's possible.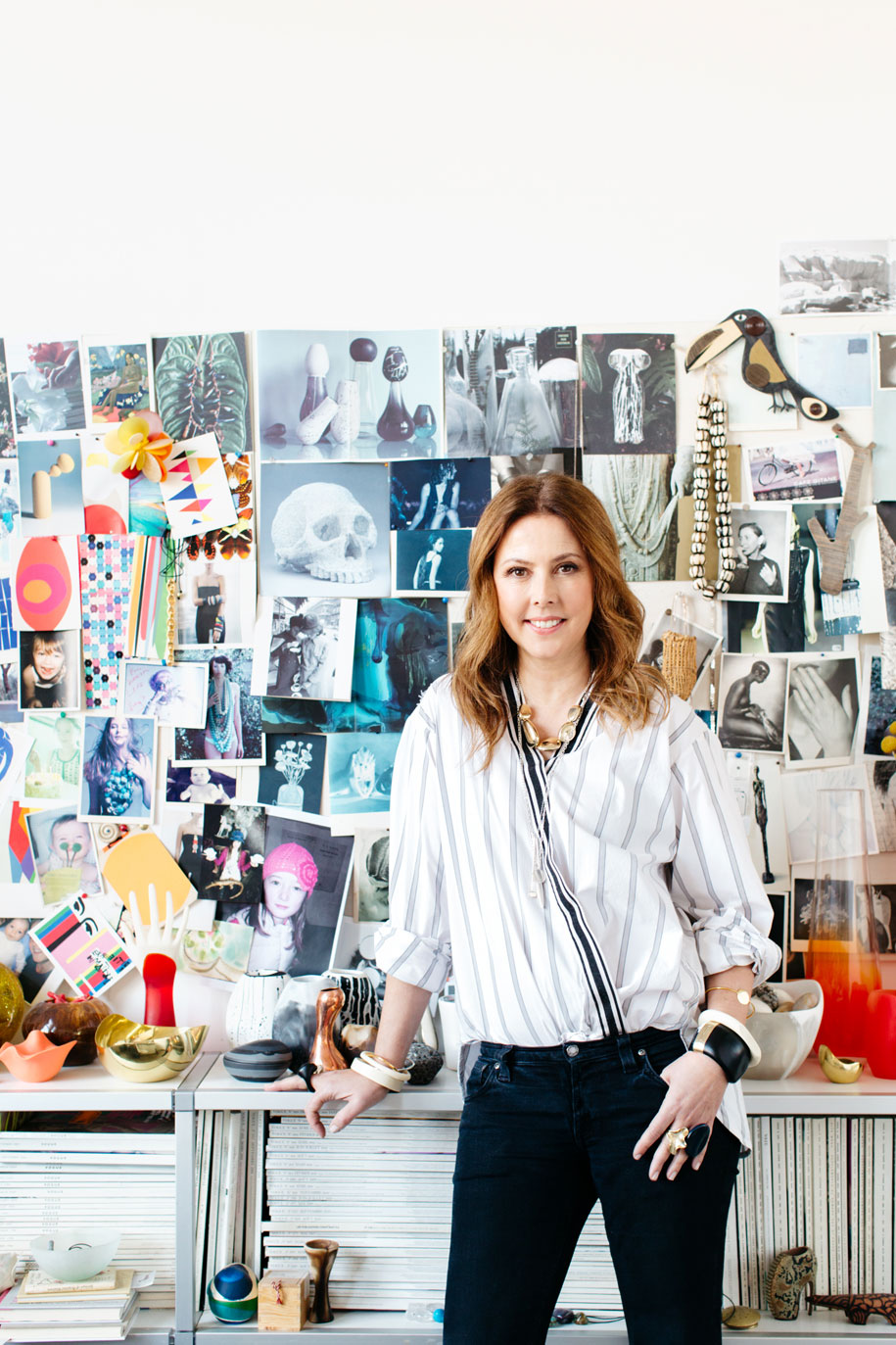 Are there any design moments or career highlights that stand out?
There have been so many exciting moments; but for us, it's always about the relationship between art and design. We've exhibited at the Victoria & Albert Museum, London; Spiral Hall, Tokyo Designer's Block; created the pieces for a Louis Vuitton chess set and created pieces for Paul Smith and Bergdorf's. We've exhibited at ART15 London as Olsen Ormandy and launched collections as part of New York Design Week; we've held an exhibition 'The Art of Dinosaur Designs' at Melbourne's Karen Woodbury Gallery; we were commissioned to create an exhibition at Brisbane's GoMA; we've opened stores in New York and London. But at the core, designing new collections each year is always so exciting.
How have you built such a strong design brand?
We see Dinosaur Designs as more of a movement. Our passion for art and design and being true to our core values and vision has enabled us to build a loyal following. We're constantly intrigued about how we can further push the boundaries and stay relevant.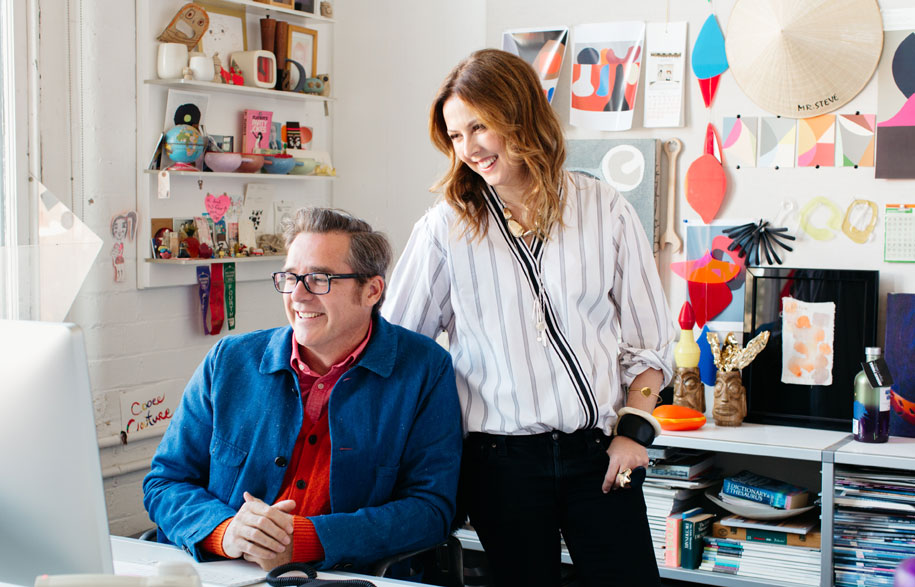 Can you briefly tell us about the process of designing and manufacturing your collections?
Steve and I started a conversation when we met nearly thirty years ago and it's still continuing. We're always discussing ideas and keep our eyes and minds open. Our work is an extension of this and we never take it for granted.
How would you describe your creative vision for Rainforest? Can you describe some of your designs?
Nature has always been a core inspiration for our collections. It seems fitting that a collection inspired by Rainforest – a lush environment full of wonder and full of life should mark our anniversary. We looked at the balance between bold and delicate forms and the visual language that we have developed over thirty years.
What do you think is the common factor across your creative output?
Hand felt.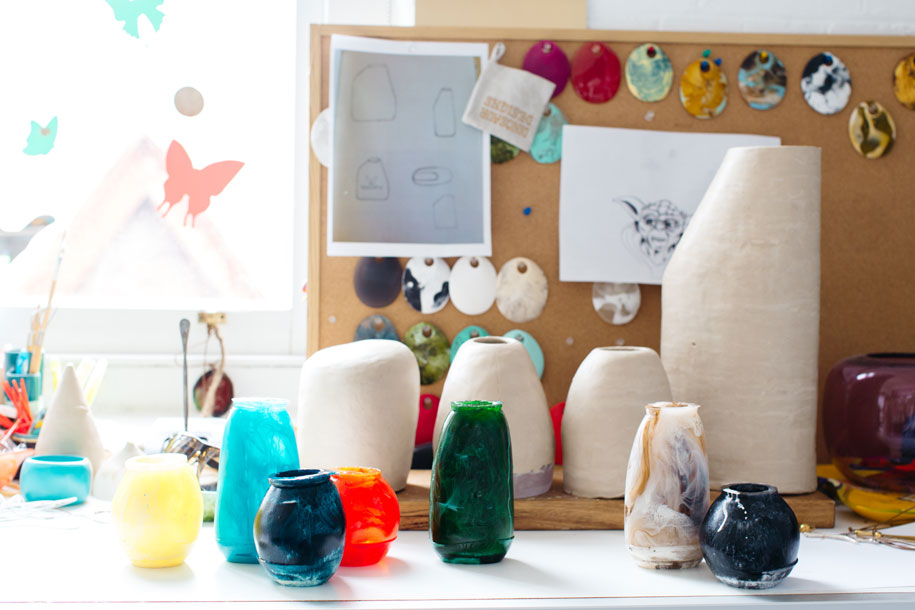 Your work is often the result of collaboration with other artists. How do you work with partners?
No. The vast majority of our work is our own. We've only ever done a very small number of collaborations, but recently we've had a few proposals that arose that really appealed to us, which is how we collaborated with various designers such as Romance Was Born, Maticevski, and Jac+ Jack. I loved the challenge of working with another brief, of adding another aesthetic, and adding another layer to already incredible stories.
Where do you look for inspiration?
Nature has always been a core inspiration to us. It feels right to nurture, love and appreciate Mother Nature.
Dinosaur Designs
dinosaurdesigns.com.au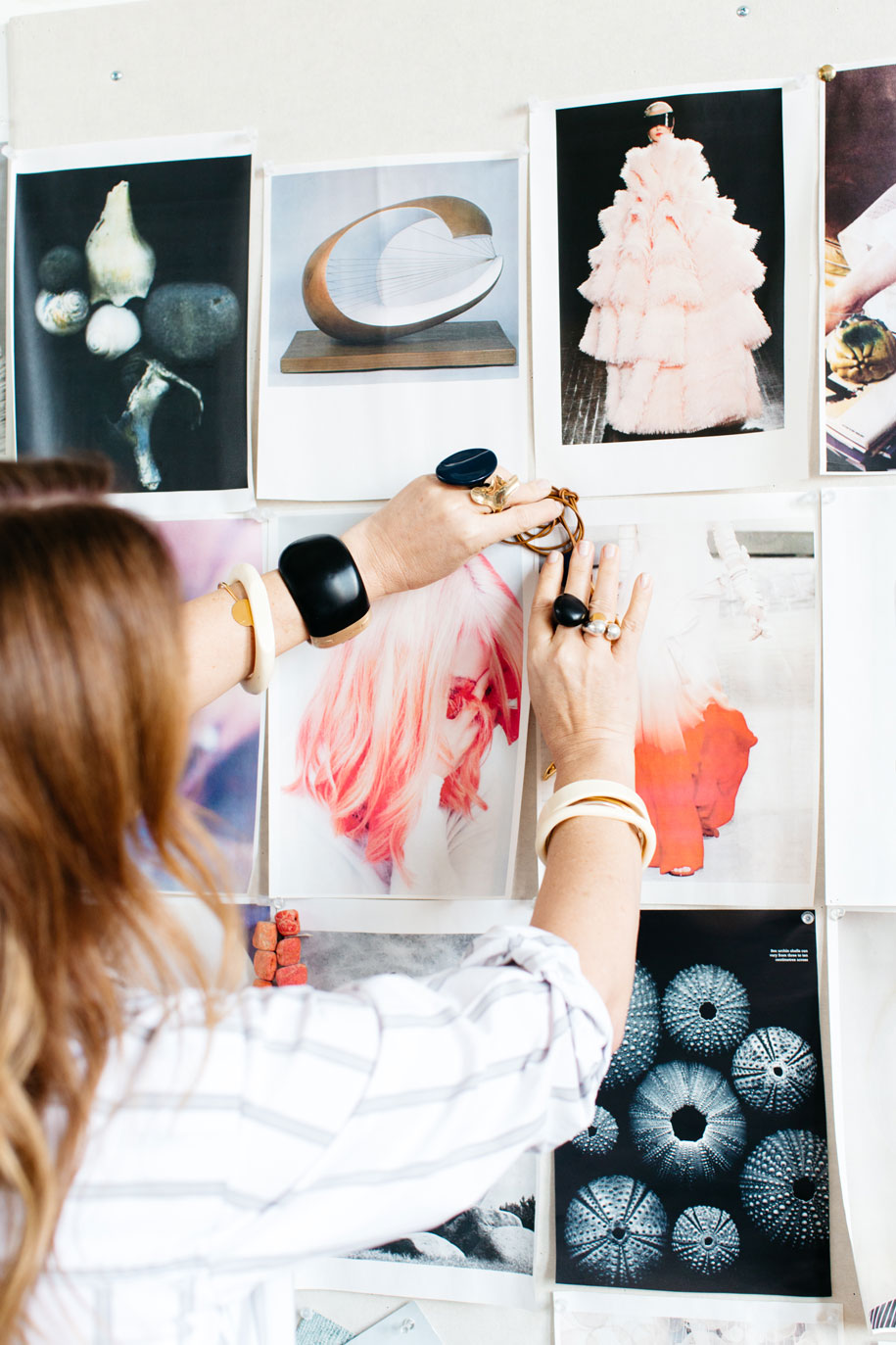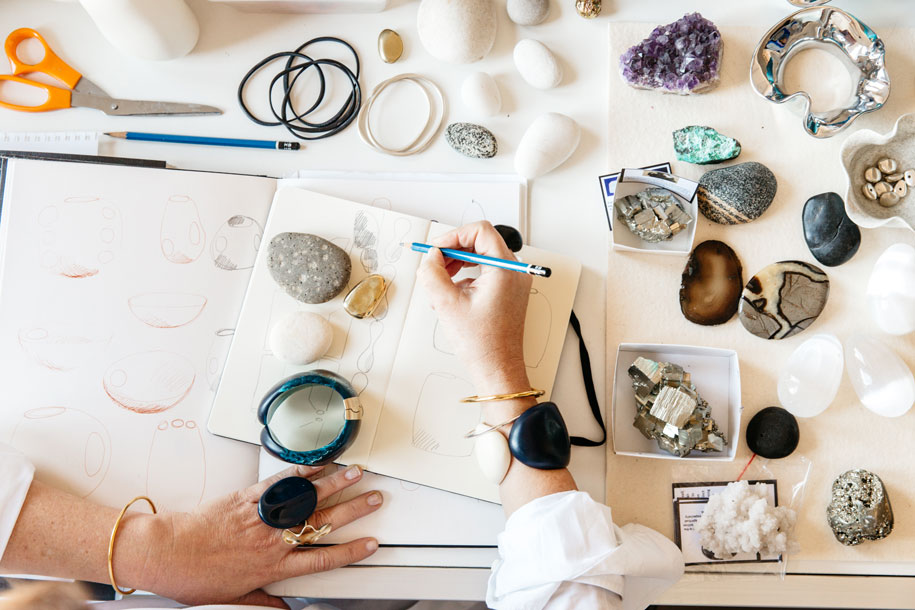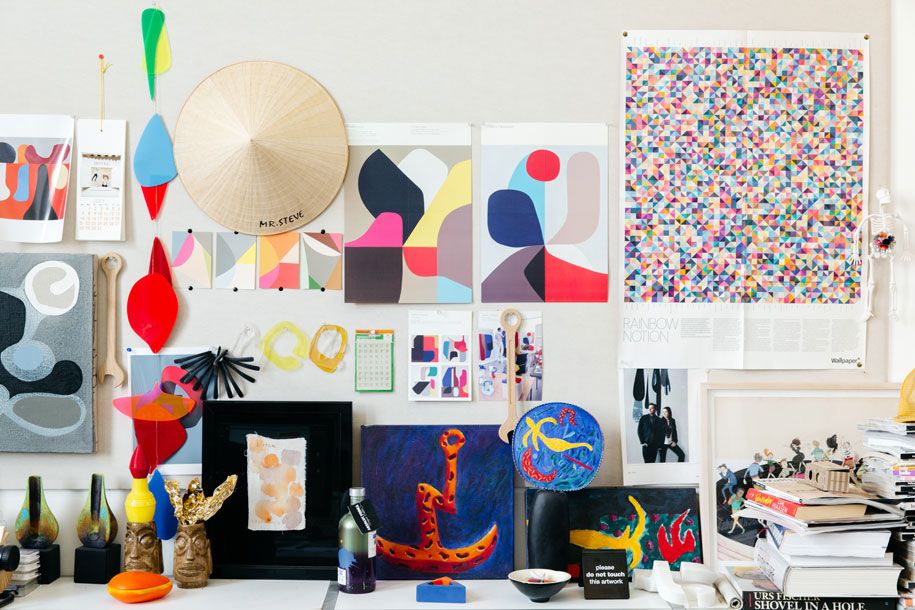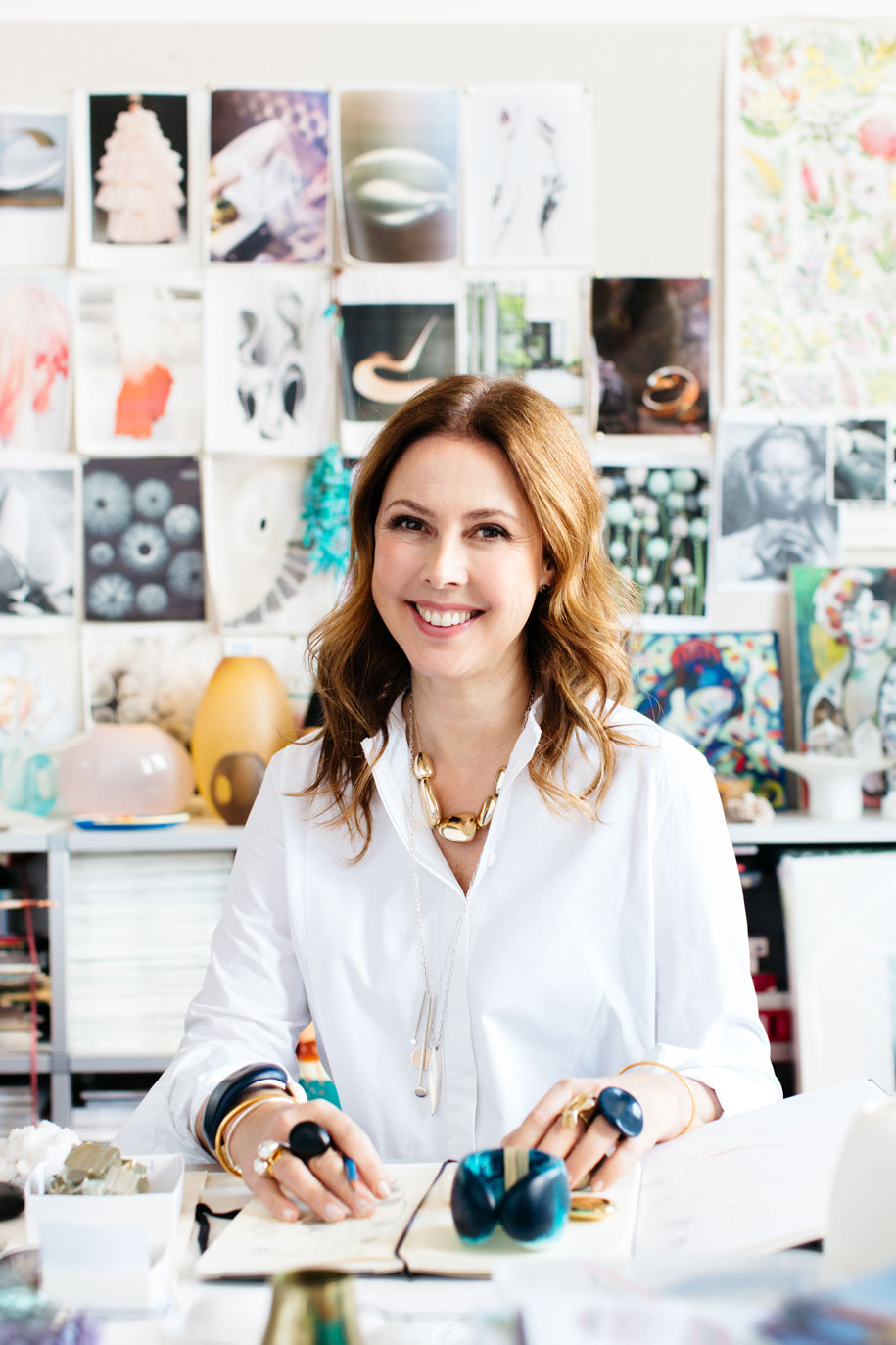 ---