Beginning in 2009 this unique project to document the lives and rituals of rural Victorians grew out of a collaboration between young photographer, Kristian Laemmle-Ruff and his mother, Charlotte Laemmle. For four years Kristian and Charlotte would head to the country to photograph and interview, where many conversations took place over cups of tea, countless biscuits and slices of cake, sitting in familial kitchens, public halls and even the old Swanpool Cinema.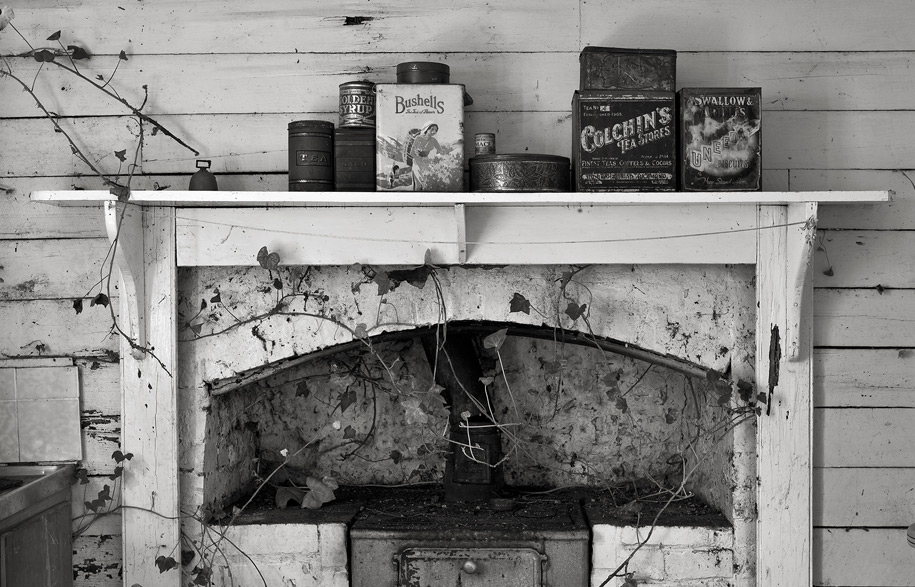 Old tins on the mantelpiece at Graham Jensen's house 
What results is both inspired and inspiring: stories told with dignity, passion and respect, and photographs of personal histories that are both beautiful and engaging. "This project began with a curiosity to discover something that is quietly going unnoticed," says photographer Kristian Laemmle-Ruff. "I first intended to capture day-to-day life and work in these secluded rural valleys. But with a subject matter so steeped in romanticism, I felt a need to explore beyond the 'countryside' clichés and idealisation common in the attitudes of city people. After meeting the subjects and gaining their trust, I sensed personal stories that needed to be told."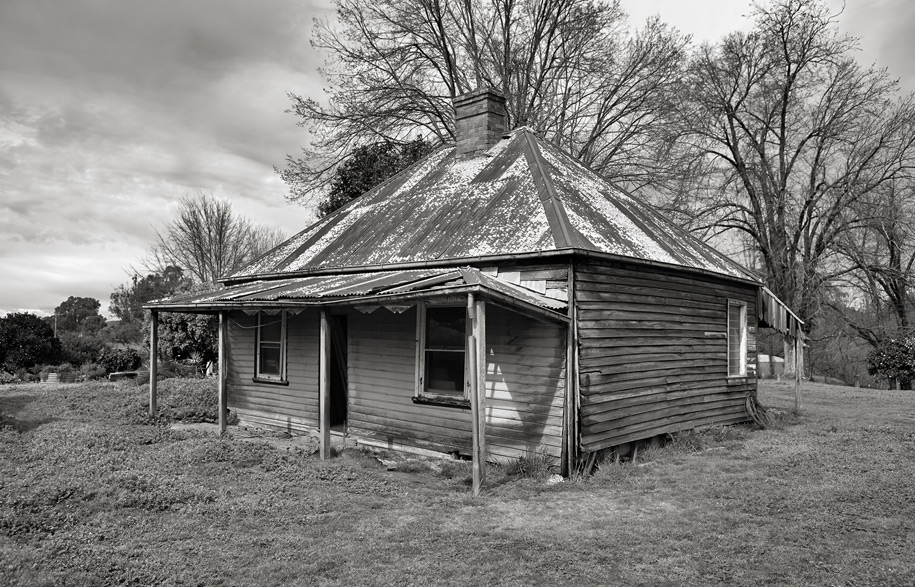 The old house of Lorna & Jim Essenhigh
It is clear that these stories are not so much told in the words spoken, or written, but rather in the objects that surround them. Domestic interiors scattered with objects become allegories for human experience. And it is these environments that are full of memory.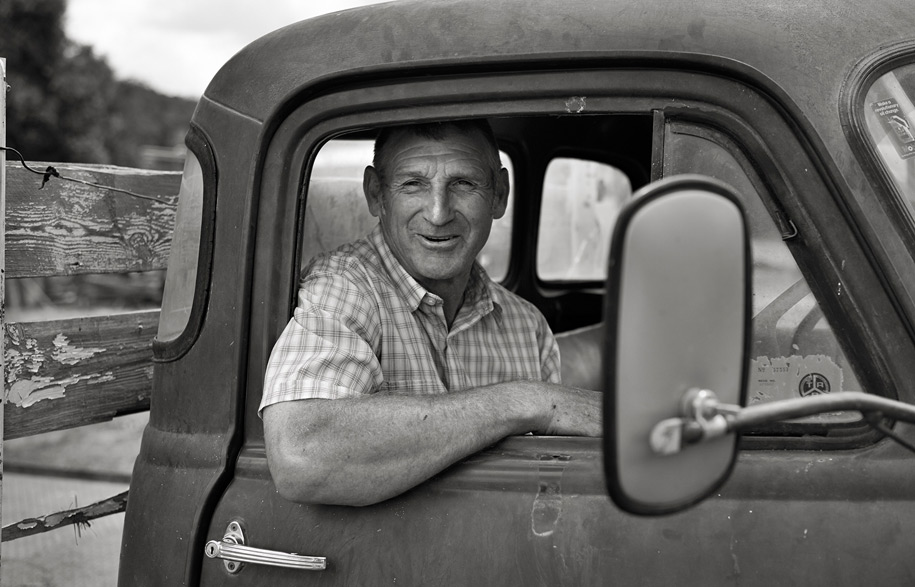 Jim Renkin (Liz & Jim Renkin story) in the Bedford 
An empty chair, a leaning barn, a clock ticking on the wall: these often mundane objects become potent symbols of their owner's past, their hopes and their reality. Some objects suggest loss, others embody pride and even humour.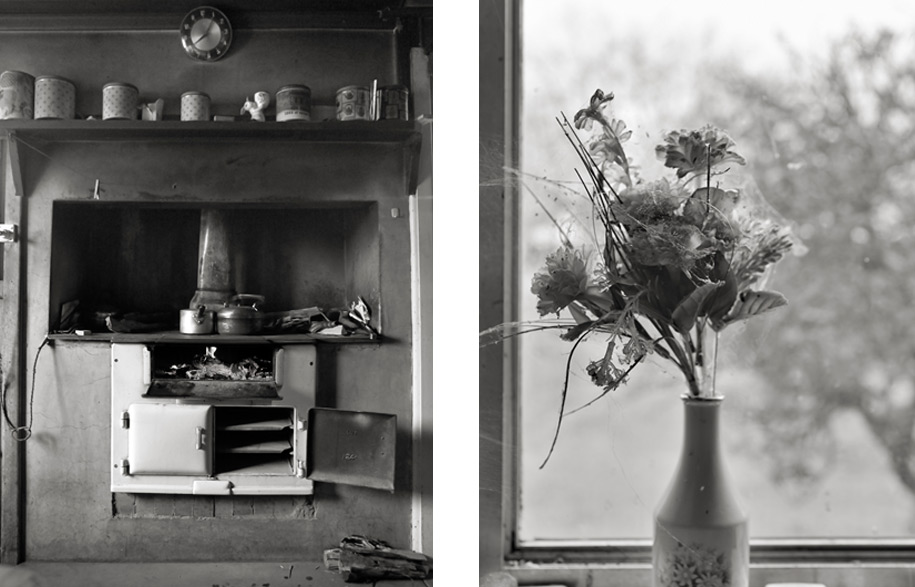 Photos from the series on Ralph Pearce; dried flowers in vase; Ralph's oven. 
"Kristian Laemmle-Ruff not only has great technical control of his craft, but translates this skill into truly artistic photographs," writes Rt Hon Malcolm Fraser in the book's forward. "His images of ordinary objects from everyday life invite the viewer to slow down and contemplate. These photos create a narrative that offers us insight into the way these people live."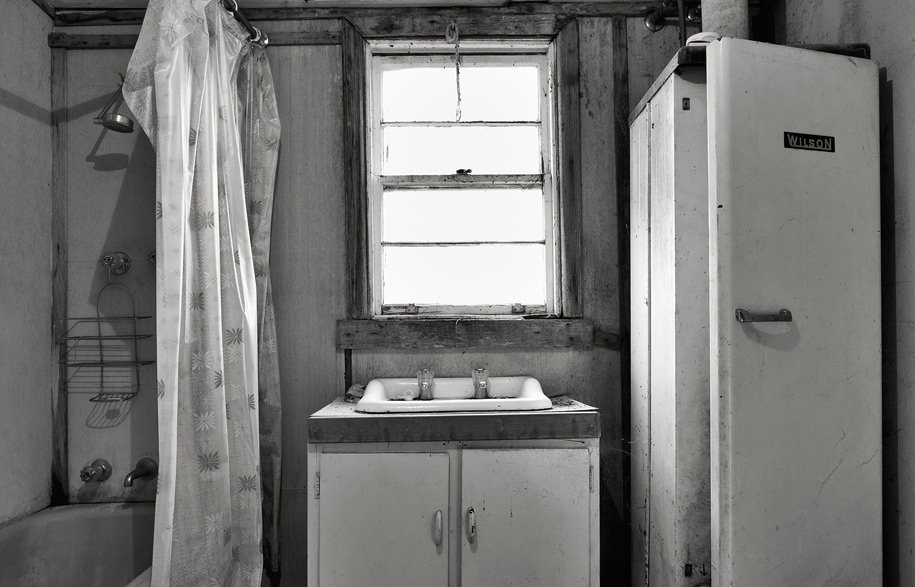 The bathroom at Graham Jensen's house
In the Folds of Hills is an exploration of the wisdom and rich humanity found in the people living and working on this rugged Australian land. In celebrating and acknowledging them and their stories, the book's photo-narratives capture a hidden, and forgotten poetic world.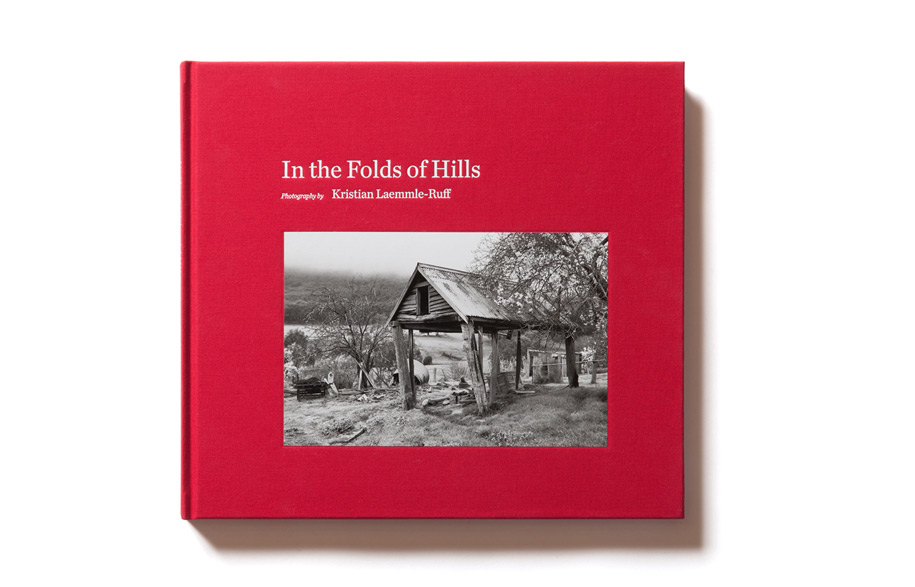 Hero Image: Ralph Pearce. Ralph was born in the house he now lives in, some 90 years ago. 
All images by Kristian Laemmle-Ruff
In the Folds of Hills
Photographs by Kristian Laemmle-Ruff
Stories by Charlotte Laemmle
Introduction by Rt Hon Malcolm Fraser AC CH
Essay by Robert McFarlane, Photographer & Writer
Published by Pearce Press, Australia
Release Date: 1st May 2014
Available through Pearce Press, Perimeter Distribution and all good bookstores nationwide.
---