Industria X was established in 1999 alongside second hand component Max Watt's Industria as a shopfront on Gertrude Street, Fitzroy. Run by Quenton and Sue Buckley, Industria X became the 'go to' shop for custom-made industrial furniture and synonymous with interesting one-of-a-kind vintage furniture. After almost 15 years in business, the Buckley's decided on a change of pace and handed over Industria X to their friends, Mark and Emma Cleine. "Collectively, both Industria identities were a pioneering aesthetic in the mid 90s," says Emma. "Mark and I have always had a great respect for Industria X. We jumped at the chance to take on Industria X's iconic designs and begin a new journey for the company."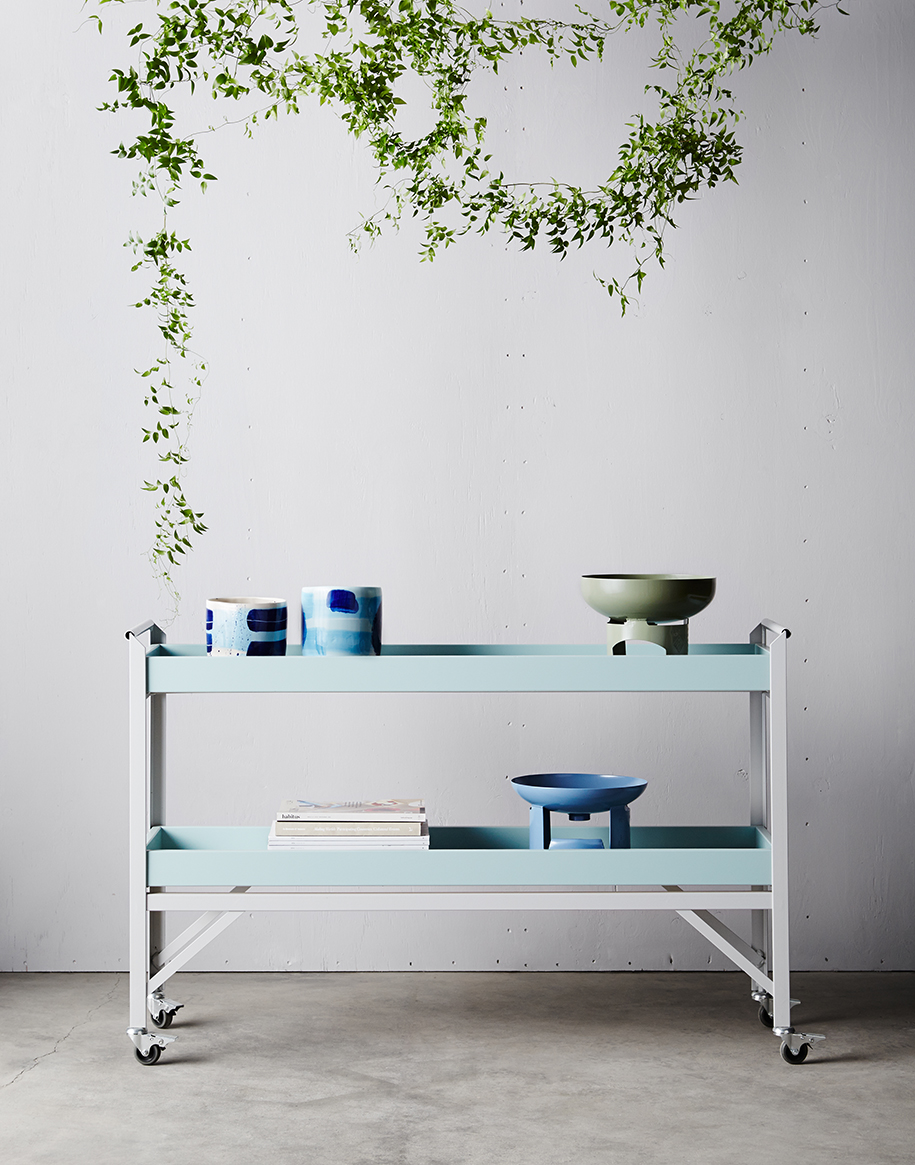 Based in Mornington Peninsula, Emma runs the creative direction side of Industria X, while Mark looks after the manufacturing. Emma's background in homewares design and Mark's carpentry skills have made them a formidable design force, which has seen them steer Industria X into a familiar, but contemporary direction.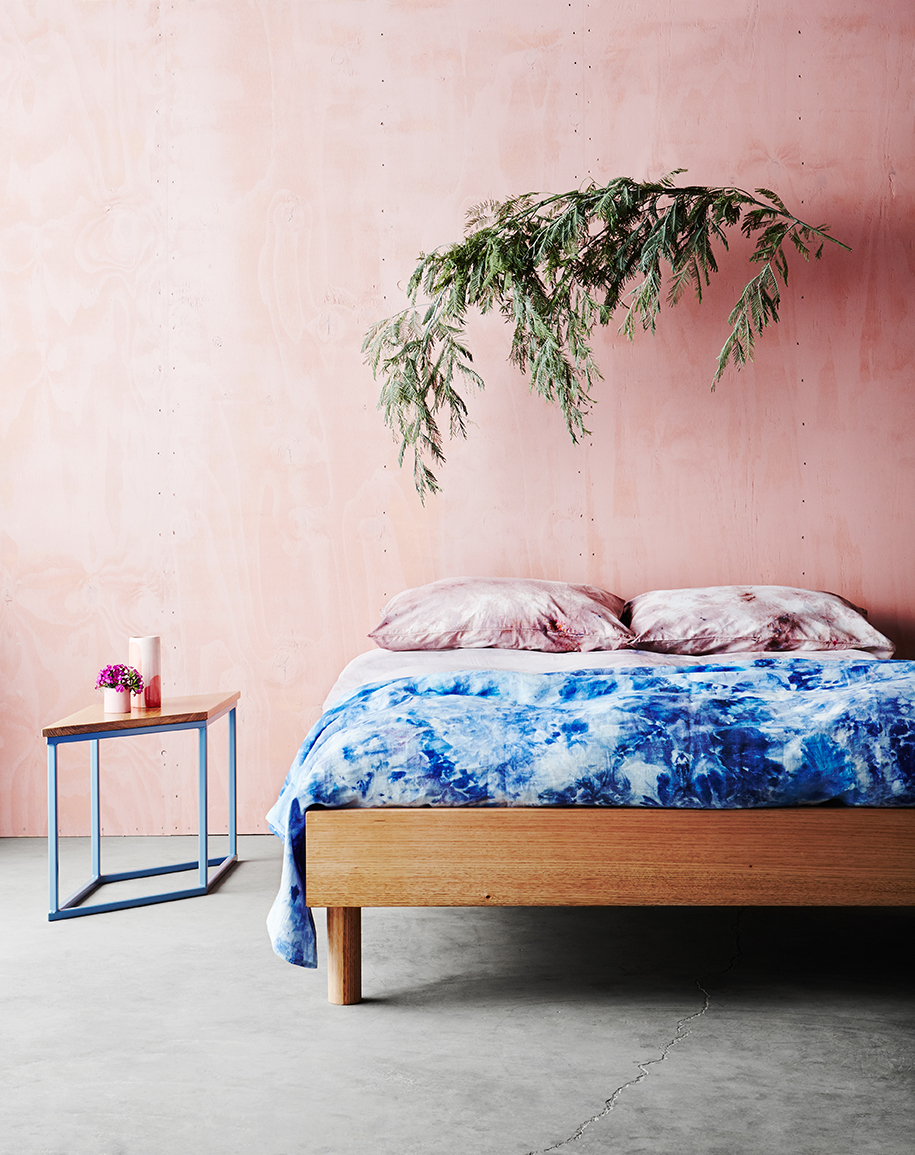 Their latest range is a refinement and exploration of the established utilitarian design philosophy of Industria X intermixed with some experimental additions. "The range has reinforced our understanding of where we fit in the market; trolleys, chairs and stools," says Emma. "We want to continue the highly functional industrial aesthetic inspired by ex-government, mid-century Australian issue furniture and French industrial trolleys."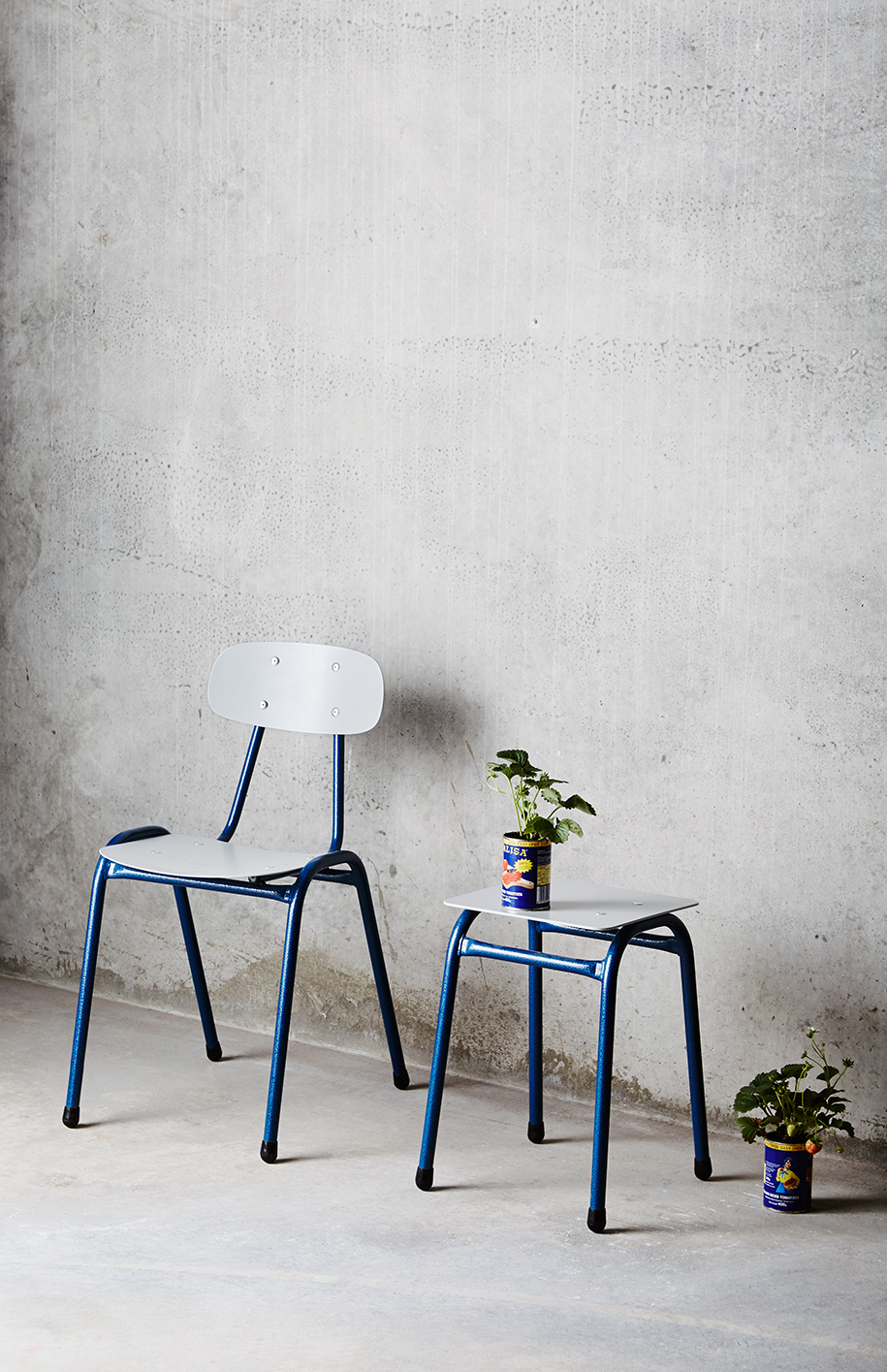 New to the Industria X range are painted and powder coated surfaces, spanning chairs, tables, stools, lampshades, vessels, trays and trolleys. The contrast between powder coated steel surface with a finely finished natural surface like wood is striking, and has remained core to the Industria X aesthetic. Emma has also introduced her own artwork to their new artist' series Highbar Stools, alongside the work of Newcastle artist Annie Everingham.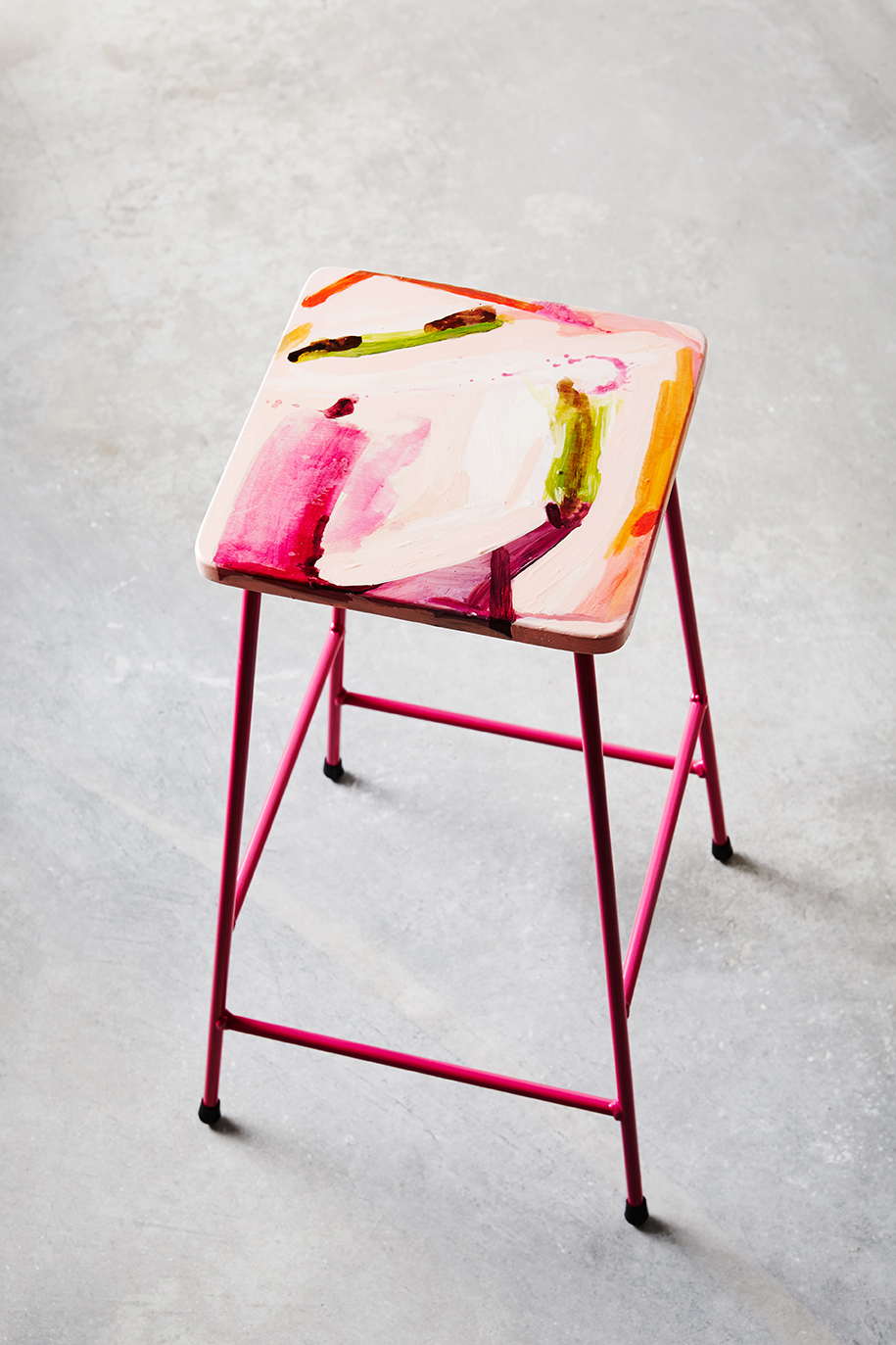 While Mark and Emma have been busy over the past 18 months there are no signs of slowing down. As they continue to work on the design and manufacture of their furniture collection, they also create bespoke pieces for clients in between. This variety of work helps to influence and contribute to future ranges, continually inspiring new ideas and designs. "We reflect upon bespoke pieces we have made throughout the year for clients and revisit some of our favourites," says Emma. "We like the challenge of working on new projects and designing site specific furniture. This leads us to explore new designs within our own work." Emma adds that their current bathroom renovation at home is sure to inspire their next range, with new fittings on the cards. "Art imitating life is the best way to be isn't it?"
Industria X
industriax.com.au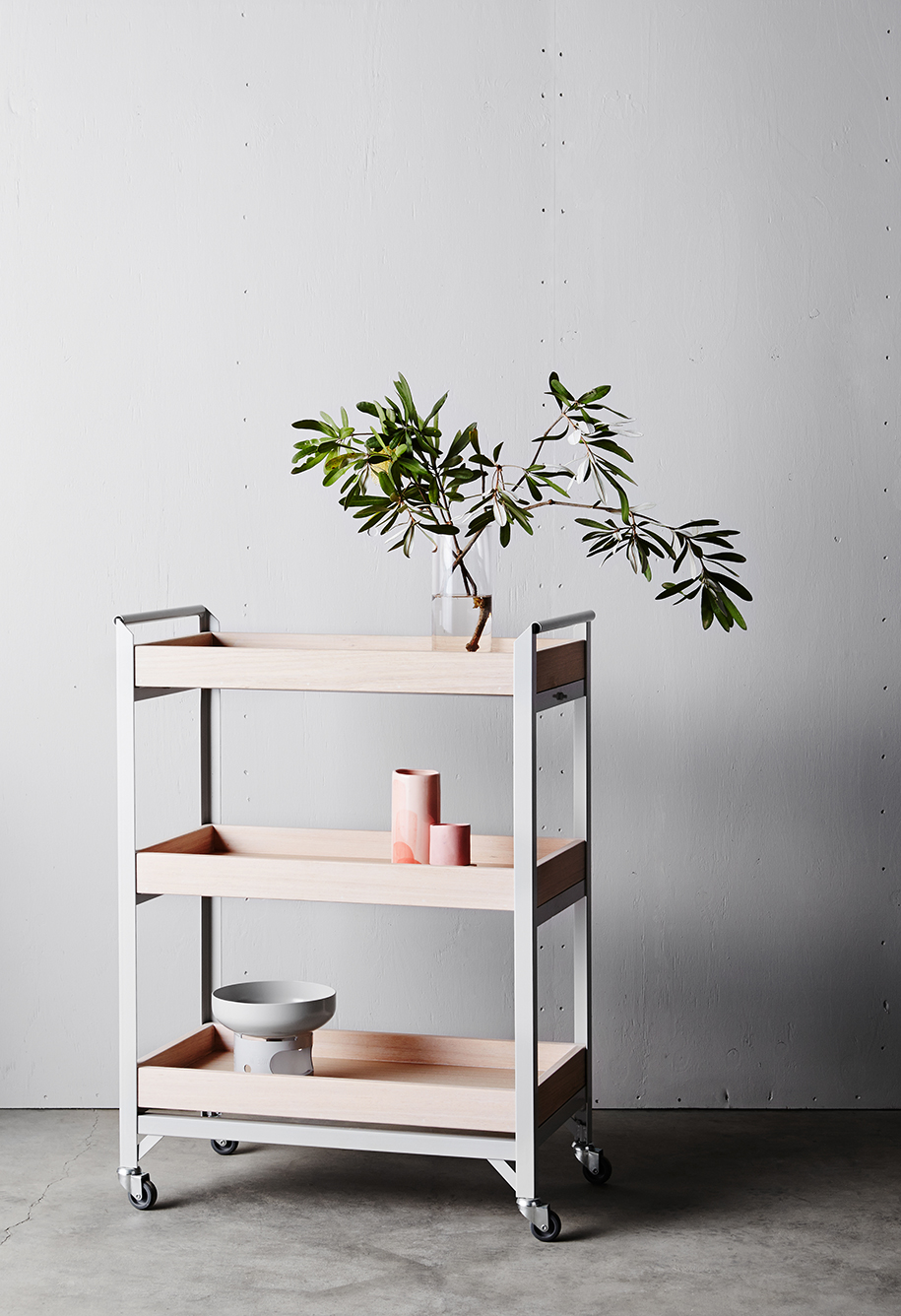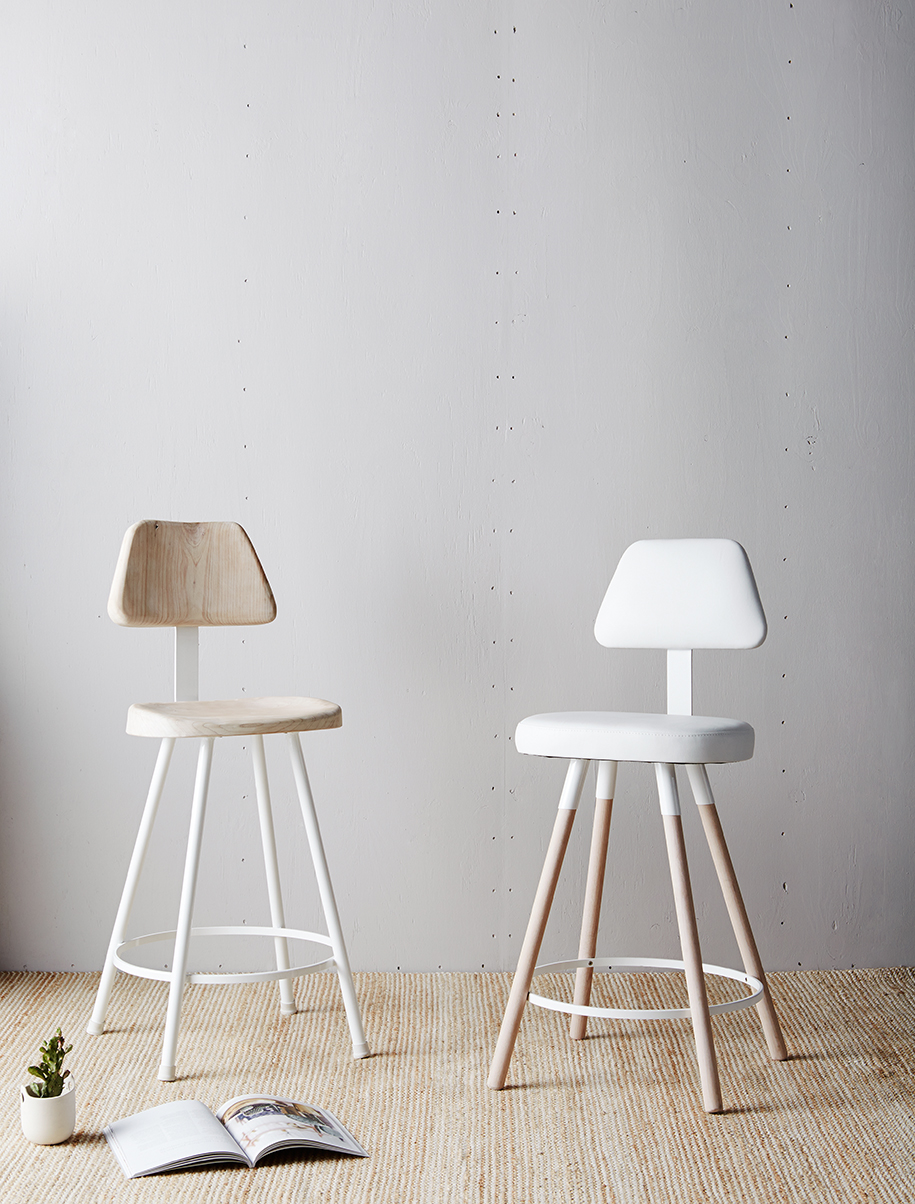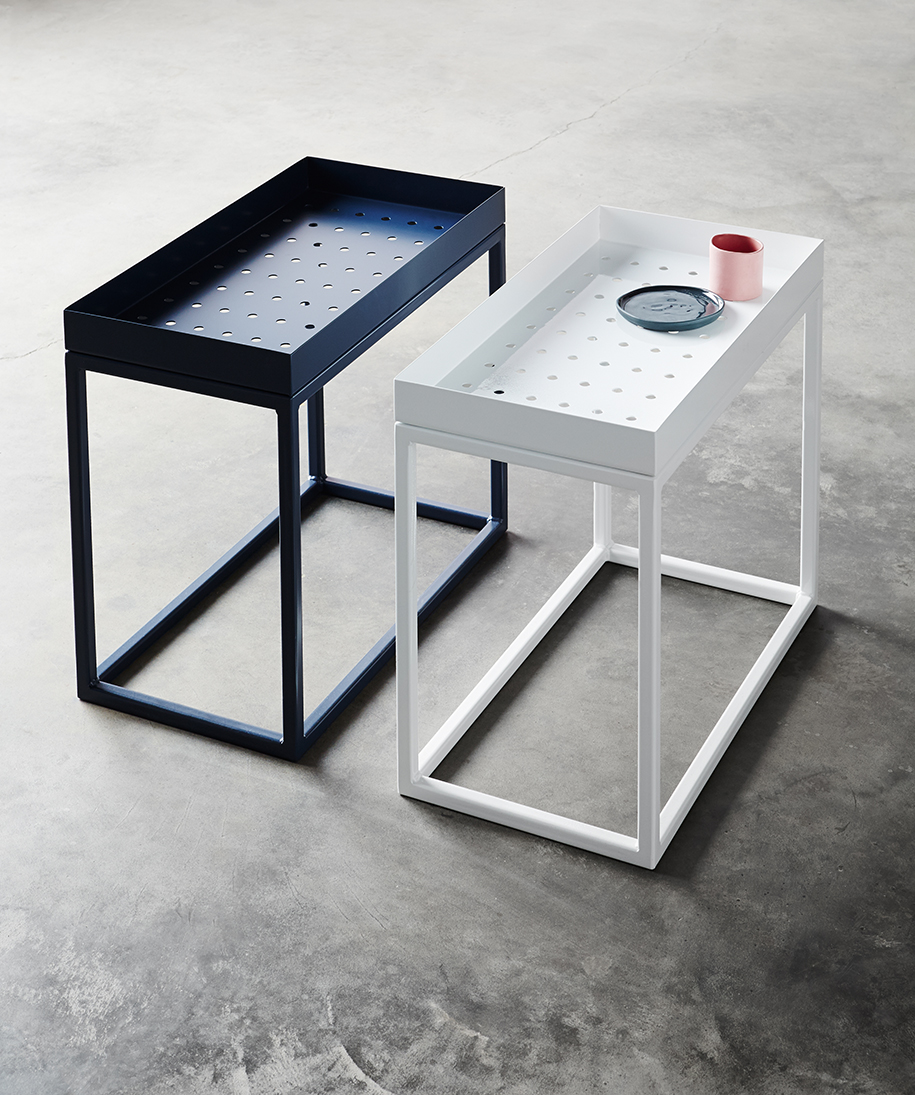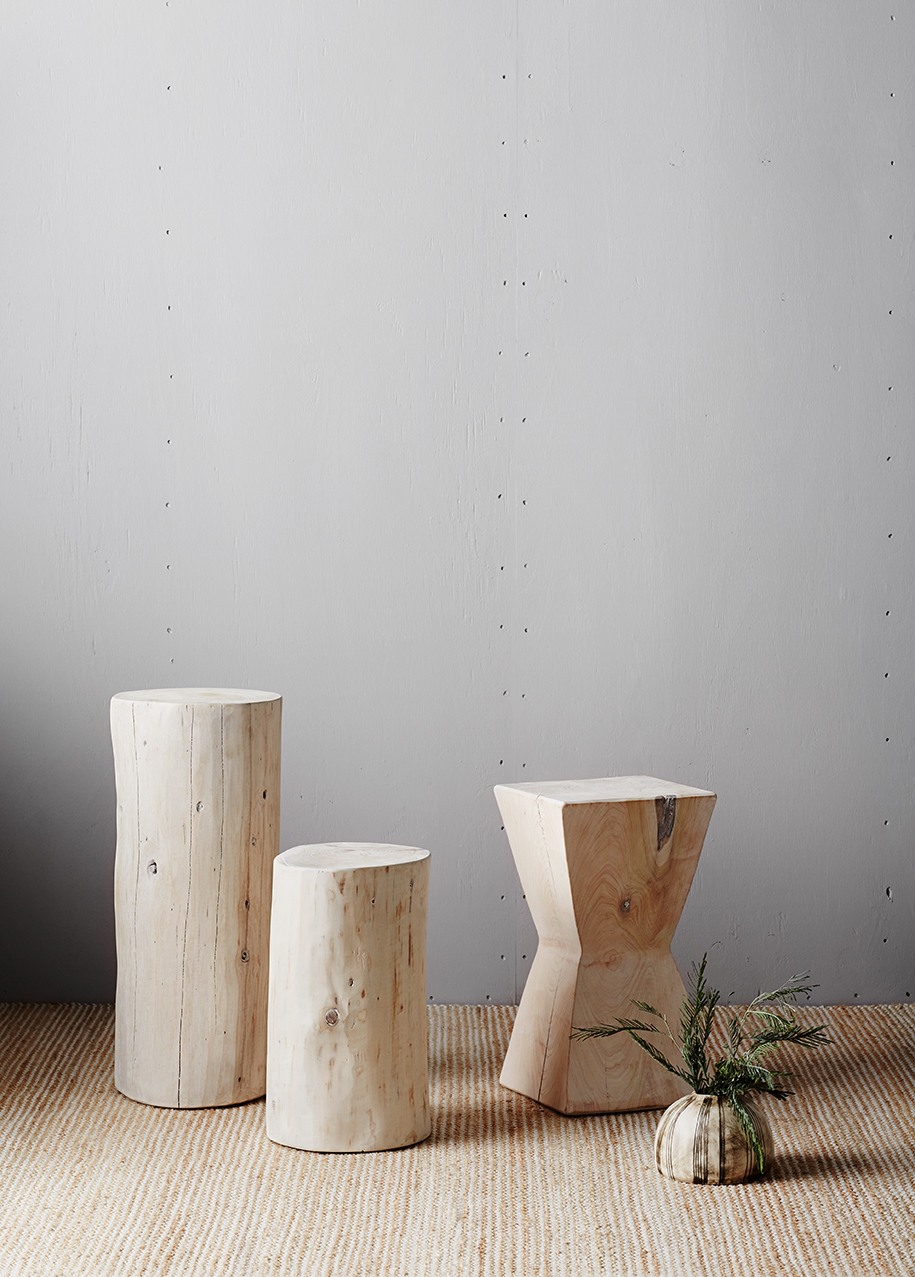 Tags: ashley tucker, industria x, profile
---