Meeting Jacqueline Hunt for the first time she's every bit the Jac+Jack woman: intelligent, cool, composed and somehow effortless but, most of all, super friendly. I take a seat on the Bertoia chair in the front of the new Bondi store while Jac grabs an Artek stool from out back. When I politely question the authenticity of the furniture her face drops, "Oh no, there's nothing fake here". I smile, relieved, and we begin our interview.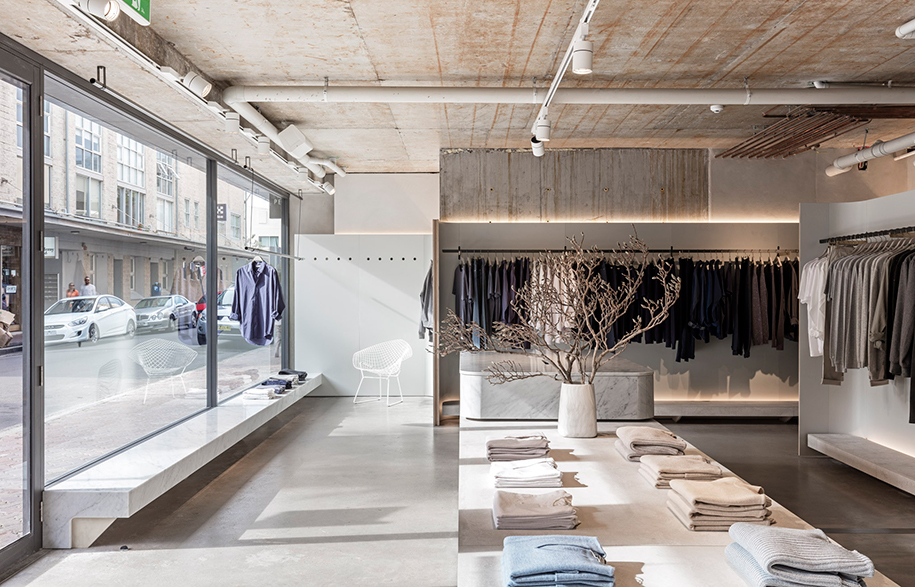 Pushing back on a market saturated by excessive design is the rise and rise of quality basics. While this idea may have hit its stride in recent years Jacqueline Hunt and Lisa Dempsey, AKA Jac+Jack, have been doing it for years. Fifteen of them, to be exact.
It's a tall order to design spaces in which this quiet approach to clothing neither overwhelms nor under performs, but for five stores and counting, Jac and Lisa have enlisted the help of interior architect George Livissianis. He may not have been there from the beginning but, all things considered, it certainly seems he'll be there until the bitter end. A casual conversation and a gut feeling saw this union of two like-minded design philosophies.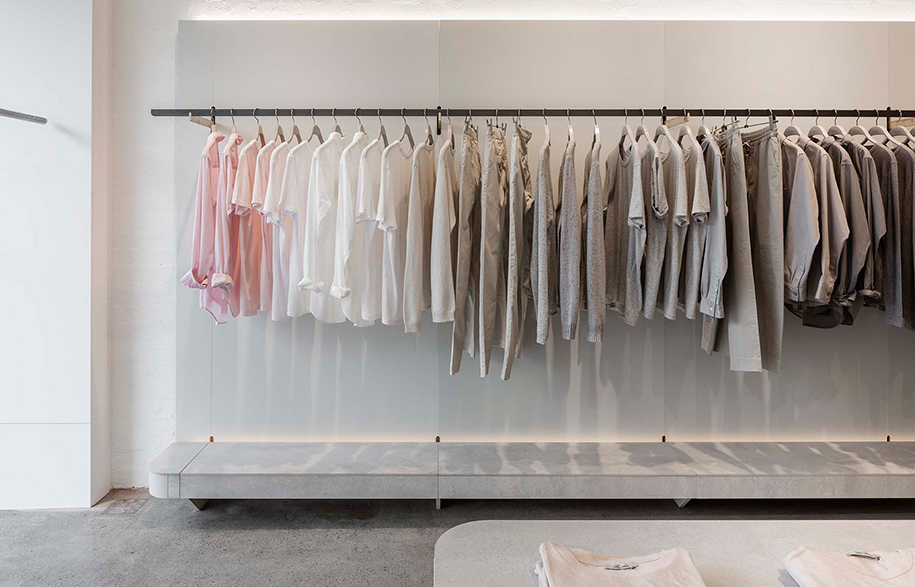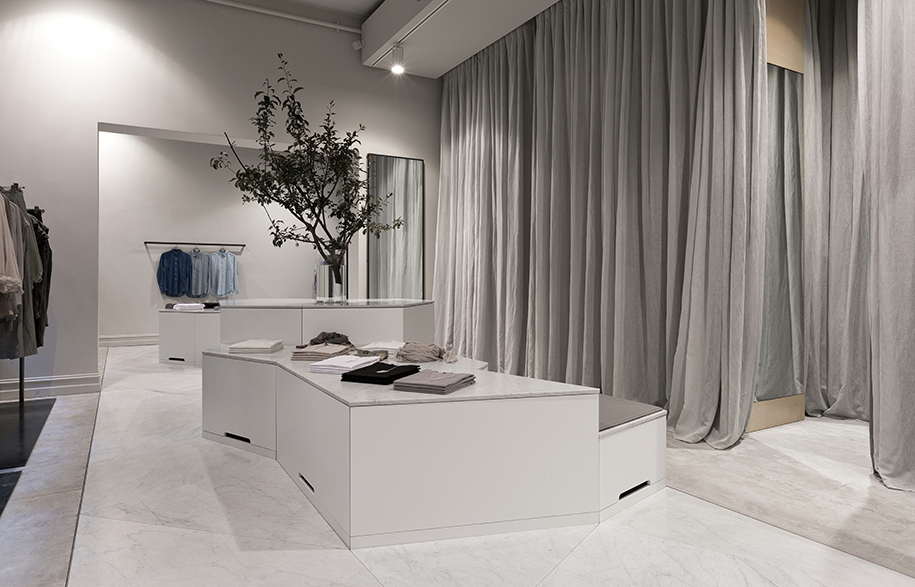 All stores are designed to feel open and welcoming, an invitation to linger and browse. "[In the Bondi store] people are more than welcome to come in in their swimmers with water, with sand. That's absolutely fine: prams, dogs, pets, whatever," says Jac. And when questioned about the kind of atmosphere they're trying to achieve in store she answers immediately, unambiguously with "a sense of ease".
The clothes themselves, made from natural linens, quality cottons, buttery soft cashmere and sumptuous silks, are incredibly tactile so George works to create spaces that mirror this. He uses similarly tactile, visual and natural materials such as plywood, copper, brass and marble. "I think the stores read very well [and] say exactly what we need [them] to say," says Jac.
Keeping their eyes peeled for a second London location and an open mind in regards to New Zealand, regional Australia and Asia – "TBA the USA" – things are hardly slowing down but, for the rest of the day at least, Jac has her sights set on finishing off SS17/18.
Jac+Jack
jacandjack.com
George Livissianis
georgelivissianis.com
Words Holly Cunneen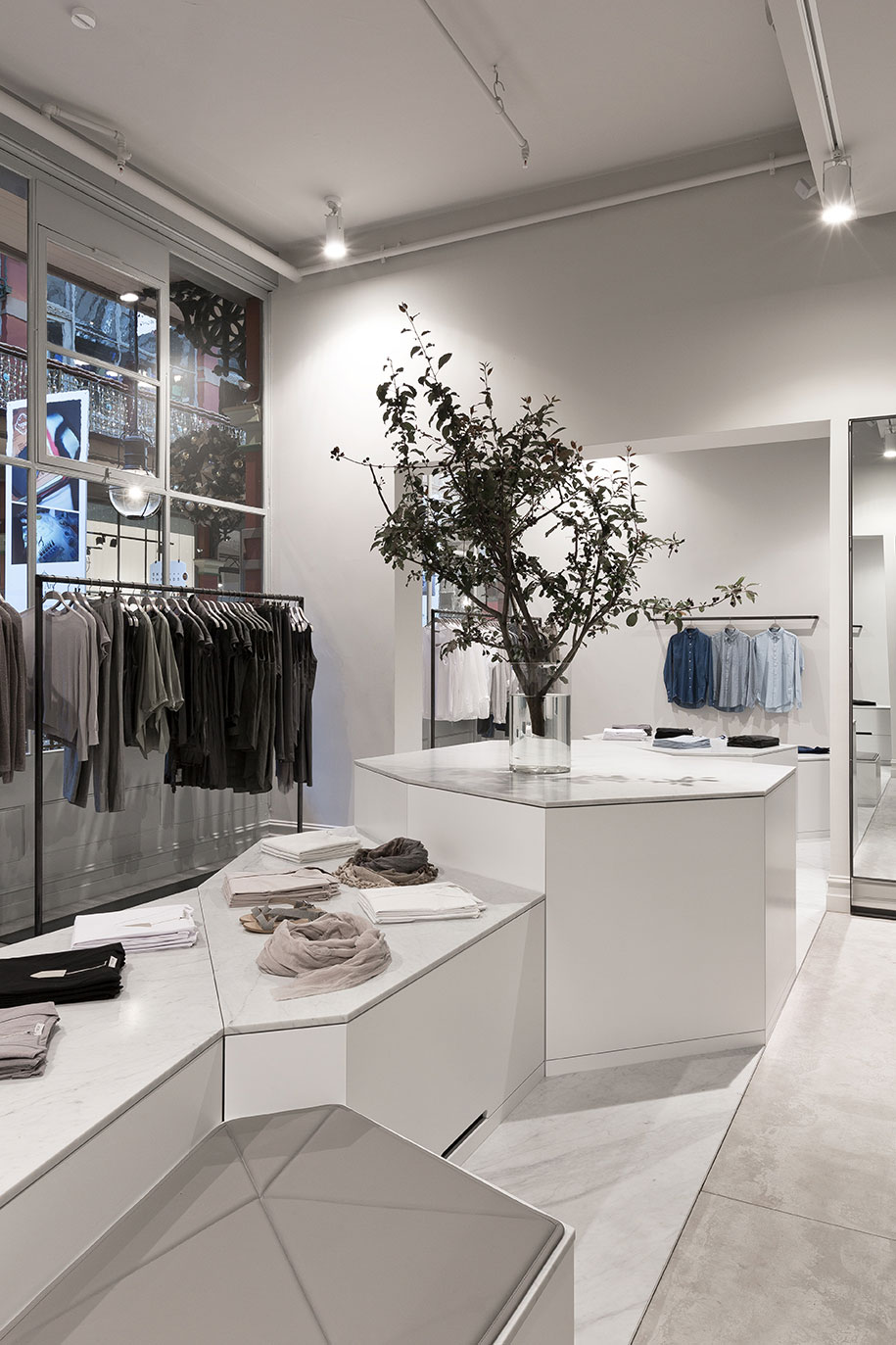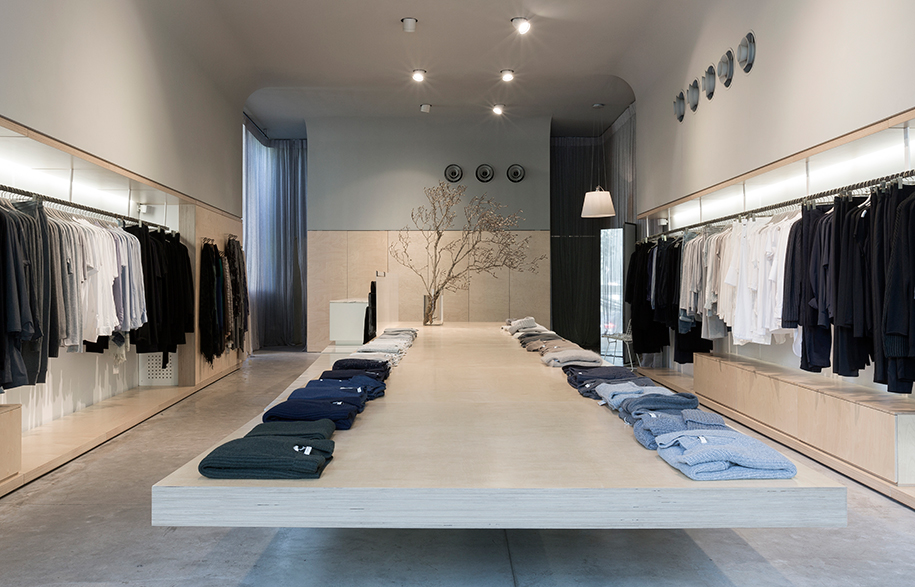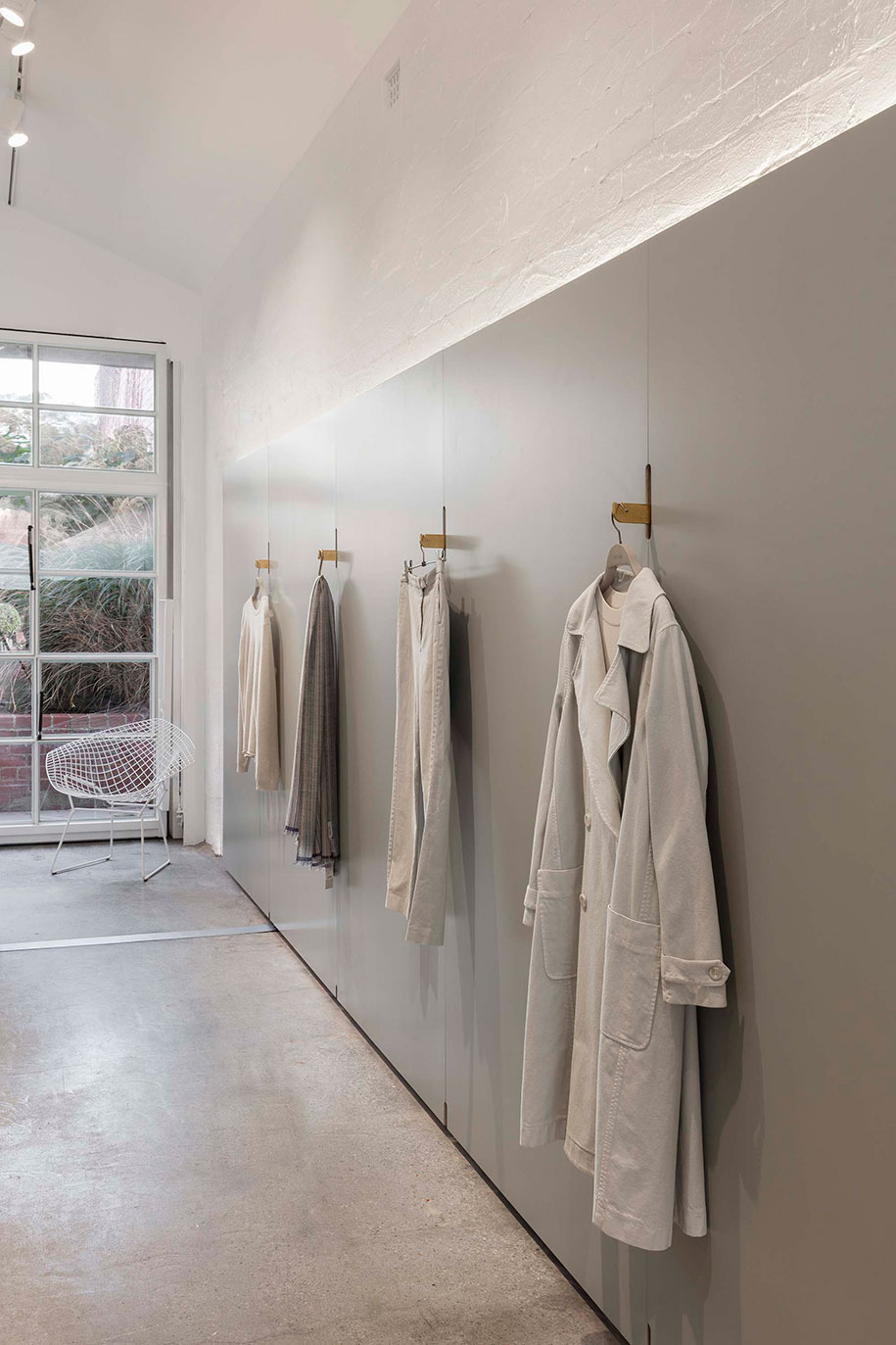 Tags: basics, bondi, George Livissianis, Holly Cunneen, jac+jack, Jacqueline Hunt, Lisa Demspey, tshirt
---