It's hard to believe that Australian artist Jennifer Tyers once worked with a very limited palette of mainly blacks and dark blues. After all, she's become known for her vivid, hyperreal watercolours of landscapes, from Melbourne to Borneo. It was a trip to Singapore's Botanic Gardens that prompted the shift, inspiring Jennifer to develop her use of colour. Now her paintings reveal a flair for bright hues, and for the mesmerising complexity of the colours thrown up by differing light.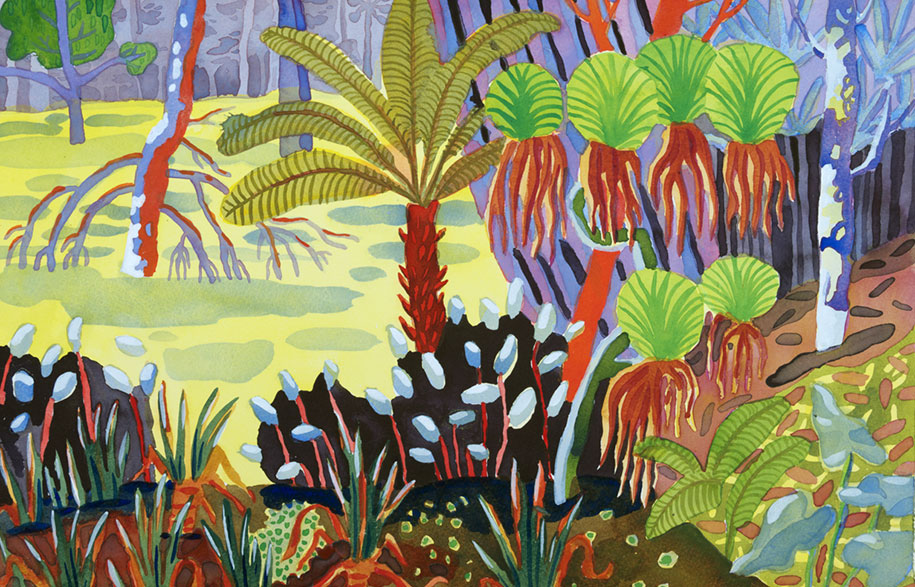 "If the light lies on a branch at certain times of the day, the branch may appear pink, or the leaves cobalt blue or the shadows purple," Jennifer says, "I wanted this to come out in my paintings." Her sensitivity to colour and the changes of light are enhanced by her decision to paint primarily en plein air. "Light changes often, and when painting it is best to be spontaneous, to capture the colours as they occur," adds Jennifer.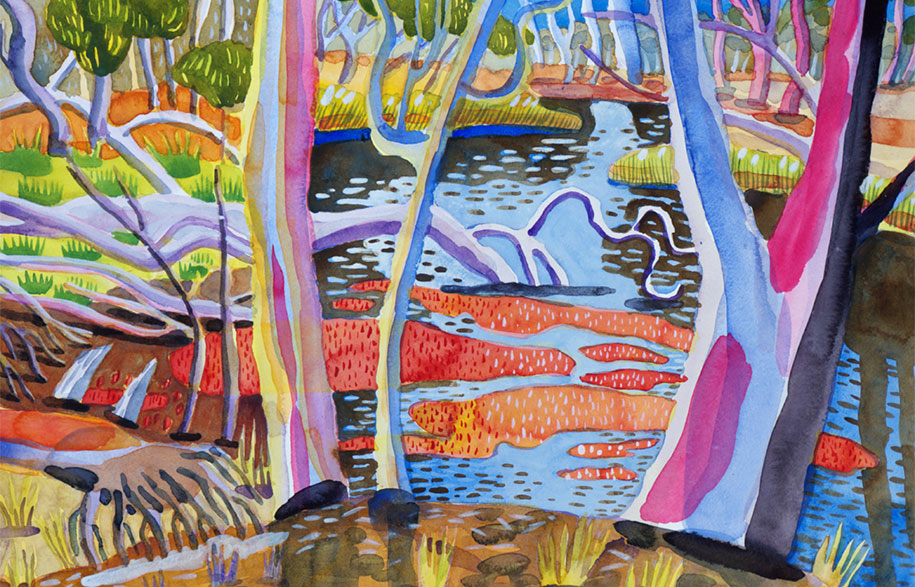 The decision to paint real landscapes means that locations are important, "I spend some time scouting areas before deciding where I am going to paint, Jennifer says, "the landscape has to be interesting and inspiring to me.
Asia, Jennifer has found, is particularly rich with such landscapes, and the flora of Singapore, Borneo, and Thailand have all featured in her work. "I enjoy working in Asian countries because the vegetation seems so alive and fecund," Jennifer says, before revealing the practical considerations any en plein air artist must also consider, adding "It's also great to be in a warm environment and not have to be concerned about being cold."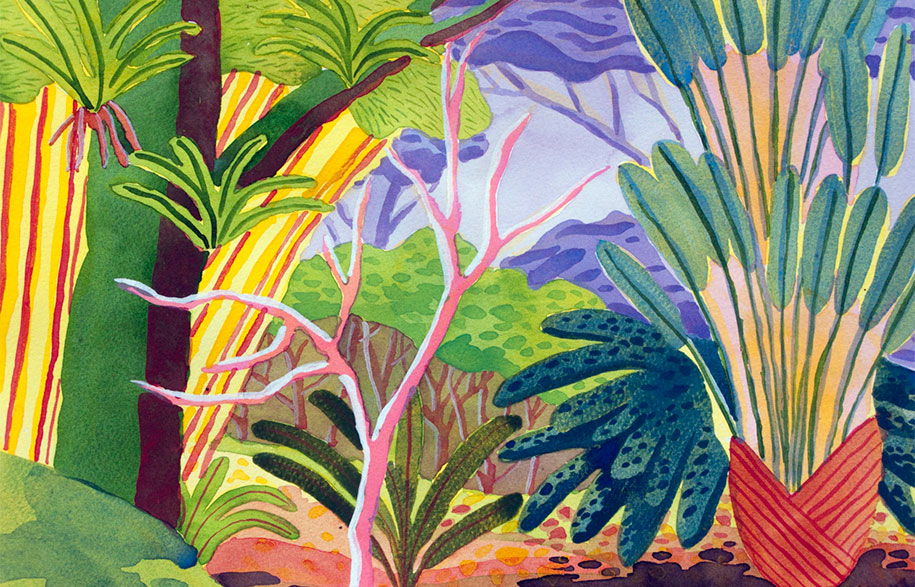 Though the occasional mosquito or thunderstorm may be of concern, Jennifer also prefers the outdoors because of the lack of distraction. "There is only myself, and what I see, says Jennifer of her outdoor work, "when working in studios I tend to read or look at the internet."
Though she's currently living and working in Australia, Jennifer hopes to travel again soon. Asia draws her once more, with Jennifer commenting, "I have been thinking about painting in formal gardens I like the gardens I have seen in Tokyo. They are very different to where I have been painting." Though the landscapes she chooses create opportunity and limitations for Jennifer, she is uncertain whether the moves help her art practice. "A new environment is always a challenge and interesting, she adds, "but I think I move because I enjoy it."
Jennifer Tyers
jennifertyers.com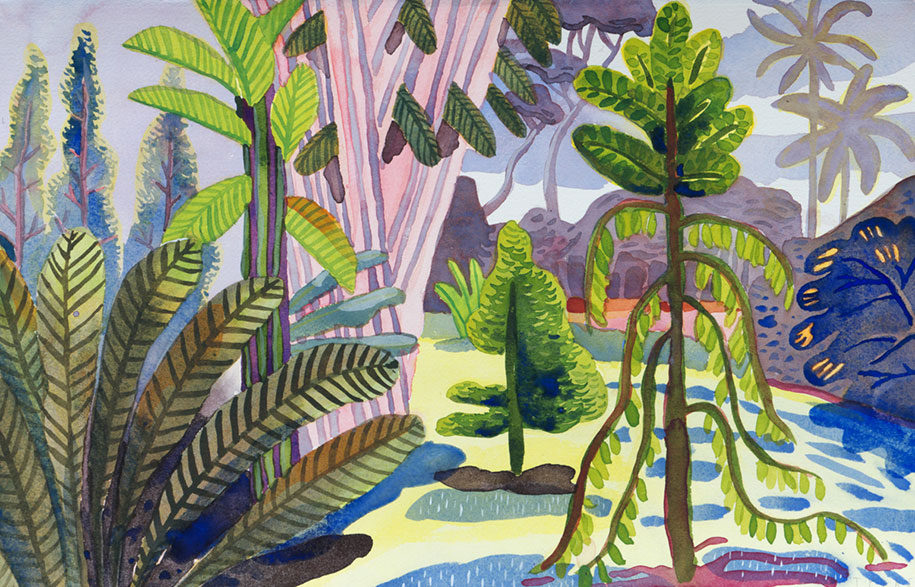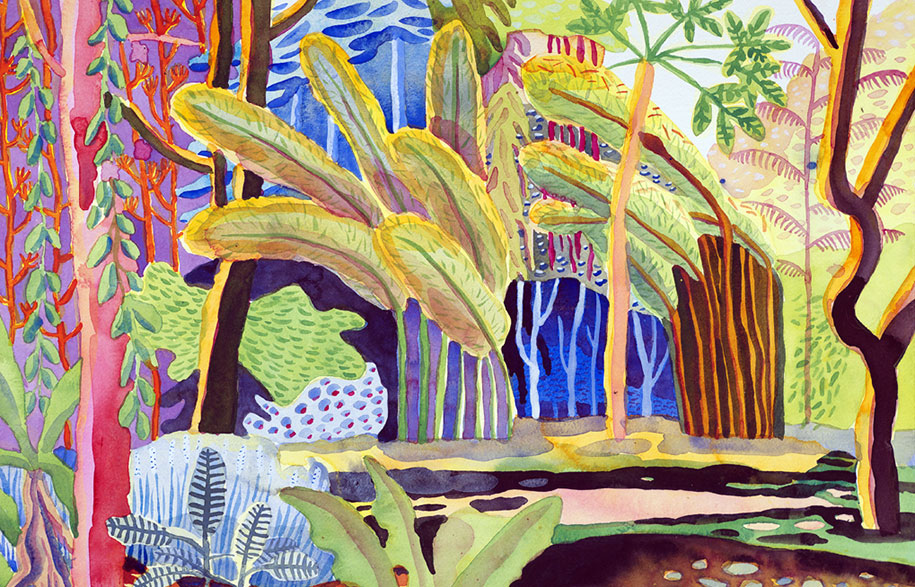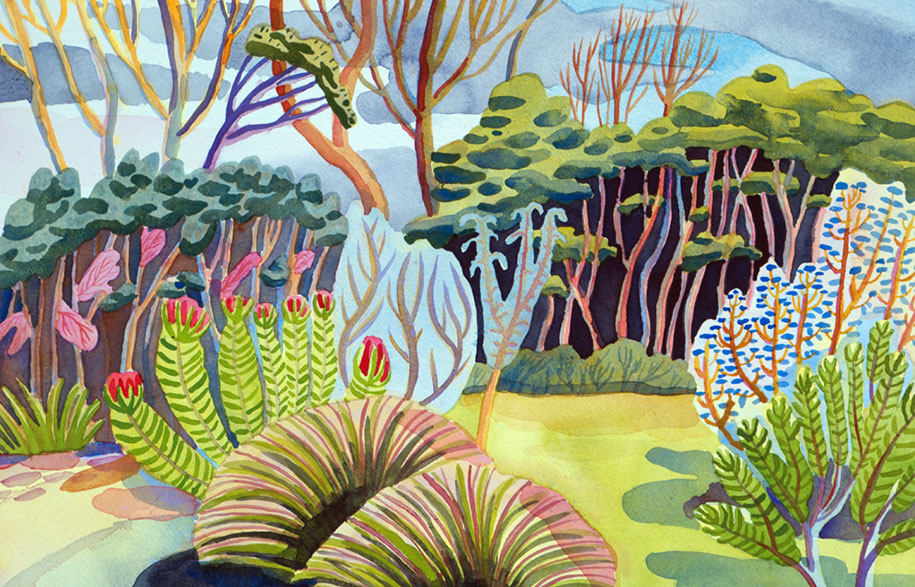 Tags: artist, jennifer tyers, naomi russo, painting, profile
---