Jeremy McLeod is adamant that this portrait not be about himself. According to the founding director of Melbourne design practice, Breathe Architecture, the industry feels like "a really tough team sport", and the things that his practice has achieved to date would not have been possible without his "team of A players".
To put this humility into context, Breathe Architecture has arguably had the most impact on the Australian design landscape out of any firm born of this generation. Since foundation in 2001, its mission has always been clear – and more than slightly ahead of its time. When it was first launched, the practice was one of just a handful of architectural practices that identified as sustainable. "When we built our first website we listed ourselves as sustainable architects. We were one of six architects when you searched 'sustainable architects'," says Jeremy. "It seemed obvious to us that there was a lack of understanding about sustainability and a lack of understanding about how to approach sustainability holistically. I think if you search 'sustainable architecture' now, Google never finishes. Everyone's sustainable now…apparently."
From a minority base, the practice has gone on to design high-profile and wide-reaching developments such as the now legendary Nightingale housing project, and reimagine the role architects can play in property development and financing.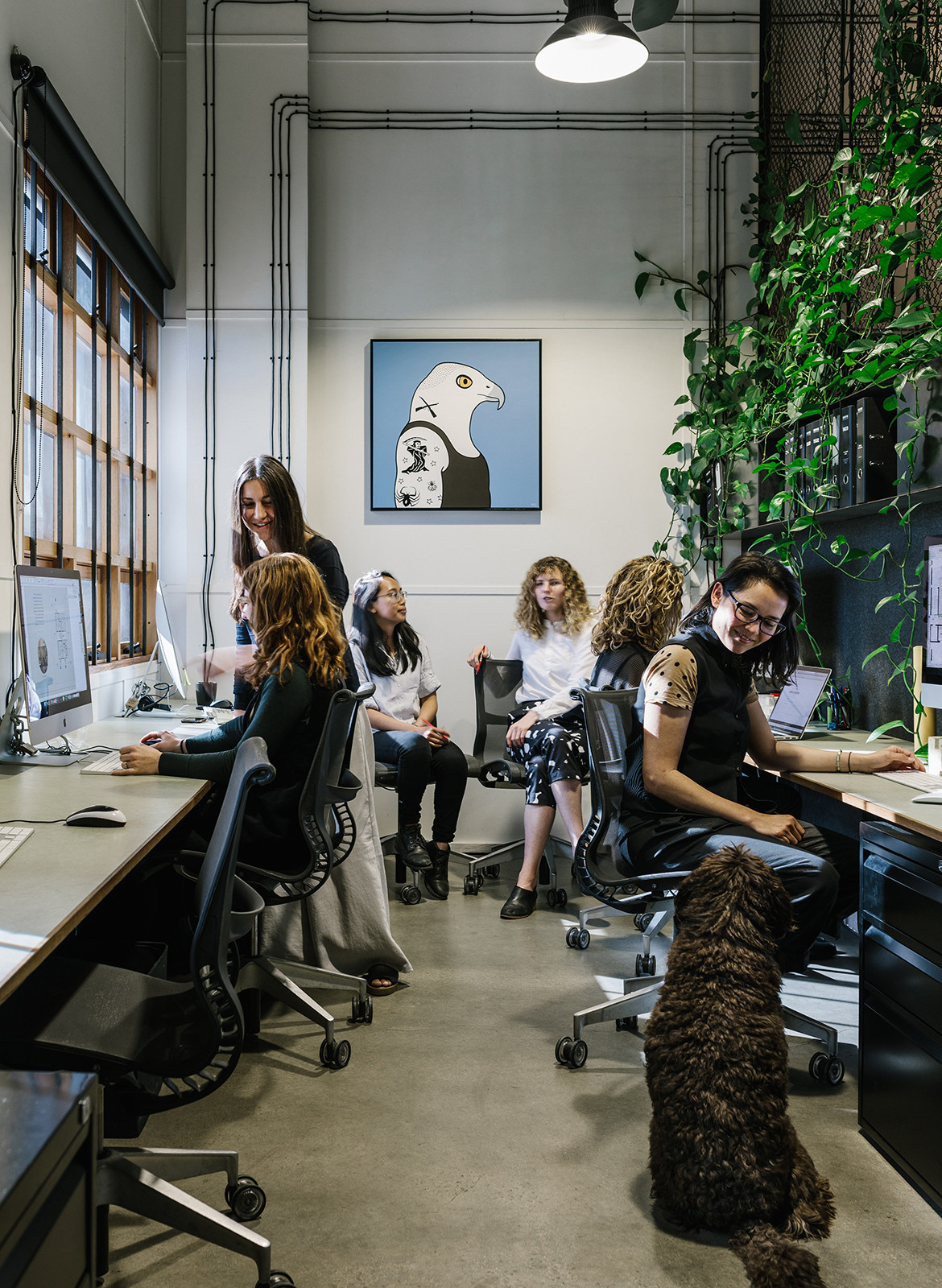 It can seem like post-rationalising, to point back to someone's childhood and pick out a pattern in their path. But in Jeremy's case, it does seem like this relentless pursuit of better outcomes runs in the blood. Growing up with two activist parents, whose peripatetic tendencies gave a young Jeremy many towns to call home, the would-be trailblazer recalls memories of pitching a tent embassy on the lawn of Old Parliament House with his father to lobby for more public housing in Melbourne.
All of this protesting and pushing for change instilled a sense of the potential for good that design has within society – but it was another type of design that Jeremy originally had his sights set on.
"It's very funny, I actually never wanted to be an architect," he says. "I had a thing for steel bridges. Some of my happiest memories as a child were of driving back to our home – a small town in New South Wales – and of lying in the back seat of my parents' Holden looking up through the rear windscreen and seeing the steel-frame bridge above and hearing the click-clack of the bridge as we went across. So in high school, I spoke to my careers teacher, and she said, 'Oh yeah, to design a bridge you need to be an architect'. I got into architecture school, and halfway through the first semester I asked, 'When do we start working on the bridges?' And they said, 'That's not this department, you need to be a structural engineer to do bridges. That's the next department over. You're in the wrong course.' But by that stage, of course, I was hooked."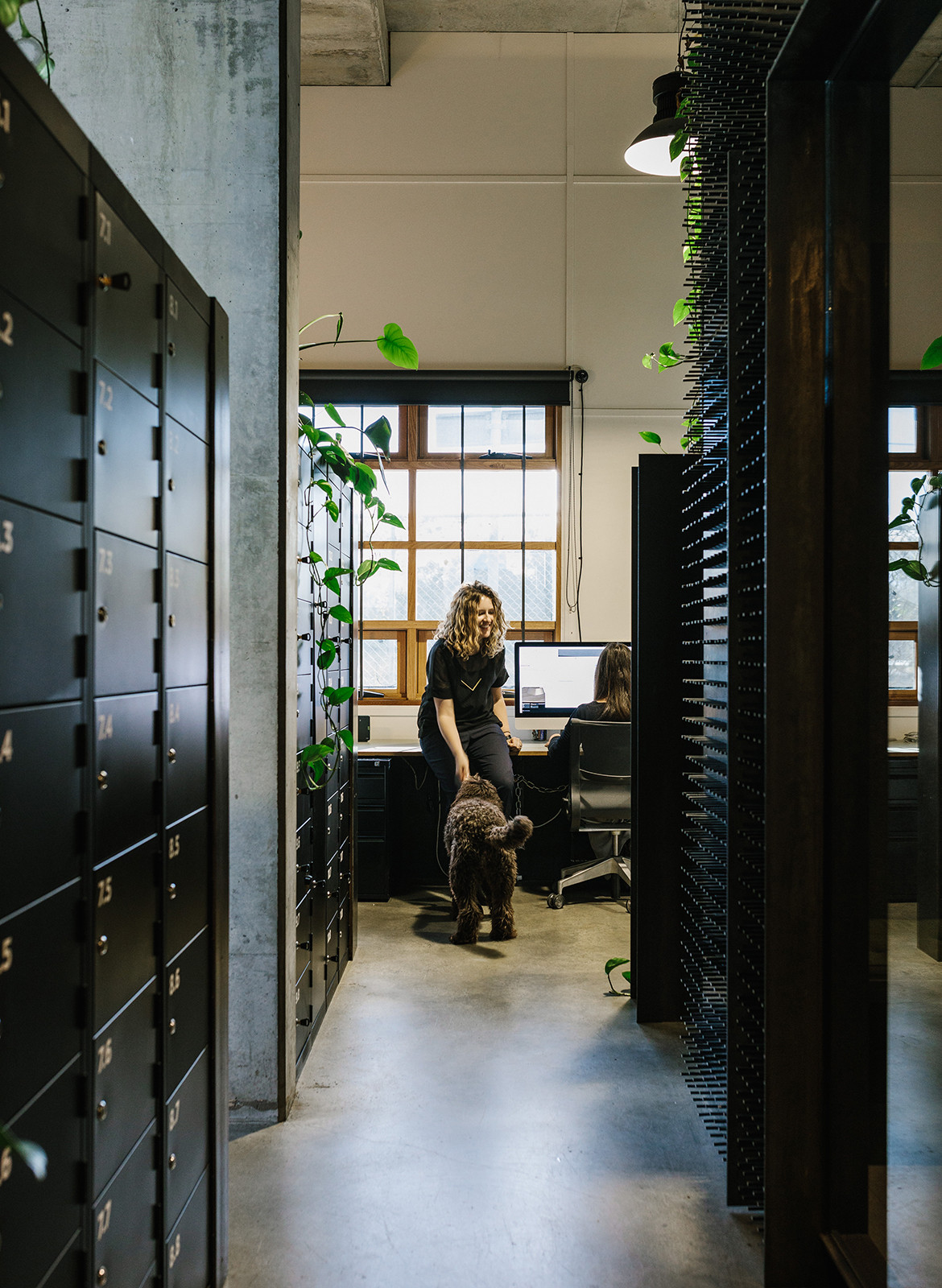 After graduating, Jeremy went to work for one of his design idols, the inimitable Nonda Katsalidis of Fender Katsalidis. "I remember vividly when Nonda completed Melbourne Terrace, and seeing that new housing typology and finding out that was led by an architect," says Jeremy. "It showed me how much impact architects could have, and that architecture was so much more than the building itself." But as Fender Katsalidis grew bigger – from eight architects when Jeremy first started to 50 when he left – and Jeremy started to feel smaller, he realised he needed to create his own firm if he was to deliver the kind of architecture that was important to him. Cut to Breathe Architecture, which ever since has abided by a mission statement to maintain a small team of like-minded and dedicated individuals.
"The reason it was called Breathe was because we wanted every room to have a window; we wanted every room to be able to breathe," he explains. "It was also never going to be called Jeremy McLeod Architecture because I knew it was never going to be about me. I'm surrounded by incredibly talented individuals who all come together and play really collaboratively."
The values-driven approach that leads Breathe Architecture's hiring practice and general operations have led to projects such as The Commons, the medium-density residential development in Melbourne's inner-north that went on to spawn Nightingale – which in turn has led to a whole new development model for Australia's property industry.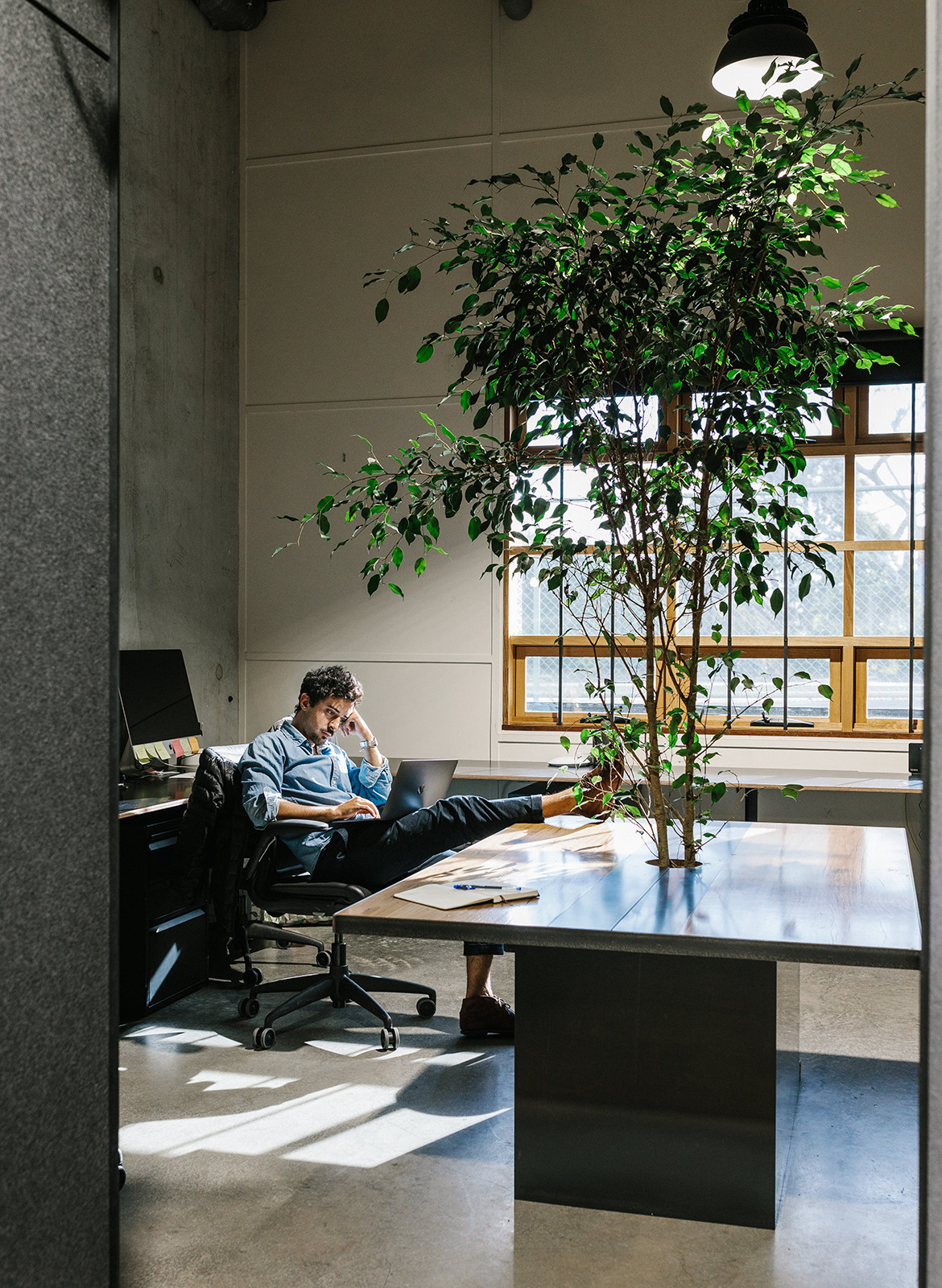 According to Jeremy, The Commons was a project borne out of necessity. At that point, the firm had worked on a number of award-winning, multi-residential projects, and what they'd found in the existing property development mandate was quite simple: it didn't work.
"We found that the entire property development system is designed for housing failure," he says. "It is built around building investor stock to sell to investors to rent back to Australians at the highest possible profit margin. It's about building cheaply, selling at a high price and renting out at a higher price with no care about the comfort of that building."
More than a project, The Commons has now become a movement. Its continuation, Nightingale Housing, is soon to have a presence in six different locations around Australia. The model is based on eschewing the traditional development model by putting architects back in control of financing, using their own learnings around social design and sustainability to deliver outcomes that are high-performing, transparent, affordable and that facilitate community connections. From the first Breathe-designed project in 2014, Nightingale has since grown to encompass accomplice firms Six Degrees, Austin Maynard Architects, Architecture Architecture, Clare Cousins Architects, MRTN Architects and Wolveridge Architects – yet another iteration on the theme of teamwork.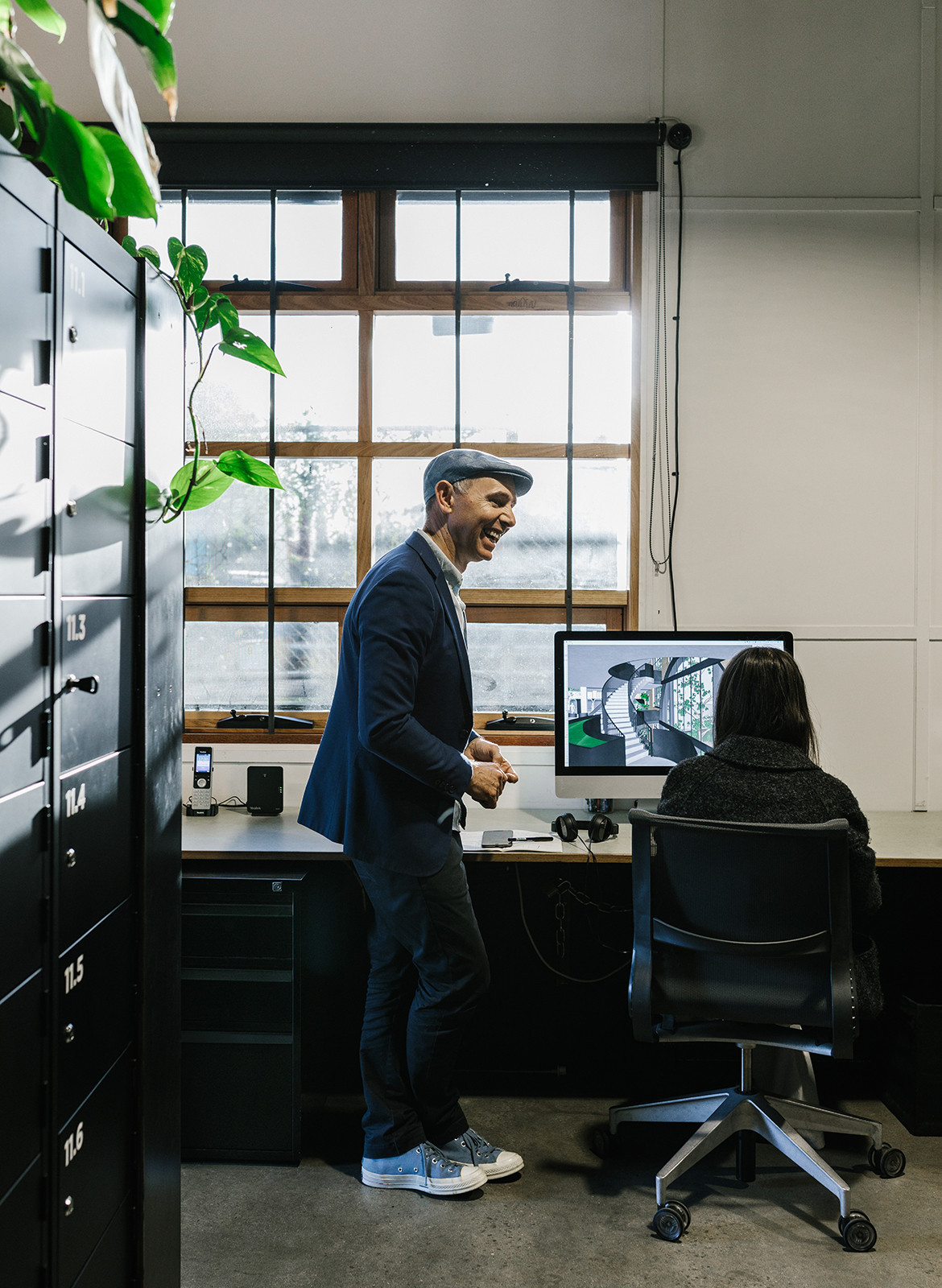 These days, Breathe Architecture has 16 architects working under its roof. Rather than to grow for the sake of growing, Jeremy says the practice wants to continue to avoid "hero architecture" in favour of projects that create meaning.
"I'd like to keep working with our incredibly talented young architects to share with them what I know and to continue learning from them. The more I share with them, the more powerful we become as an organisation," summarises Jeremy. "Each year as we grow and as we start getting these incredible people joining our team, it helps us distil who we are as a practice and who we want to be. Over time, our message has gotten clearer. For us, we need to be incisive about what projects we take on; they need to be projects that make the city a better place for all of humanity."
Breathe Architecture
breathe.com.au
Photgraphy by Marnie Hawson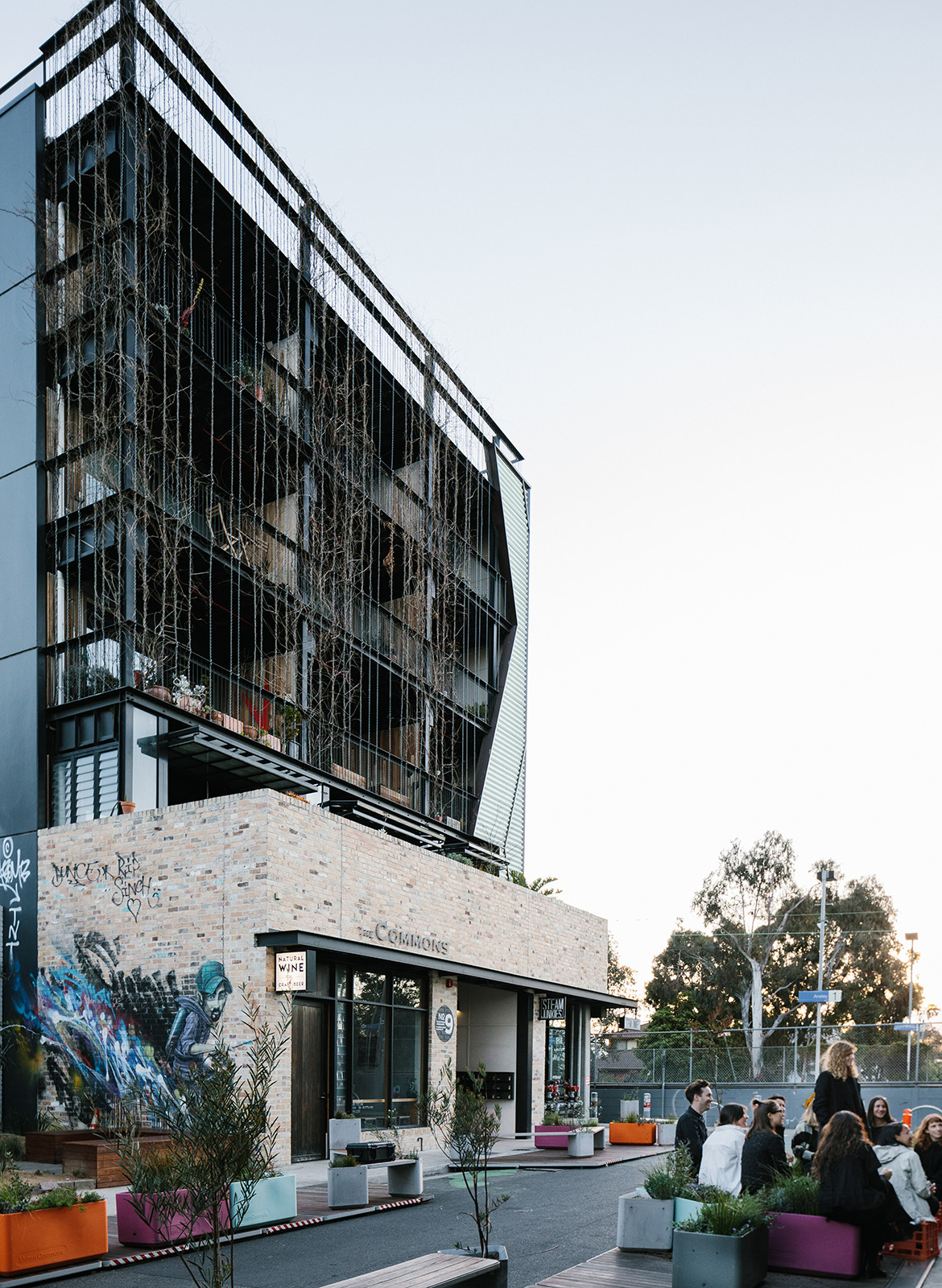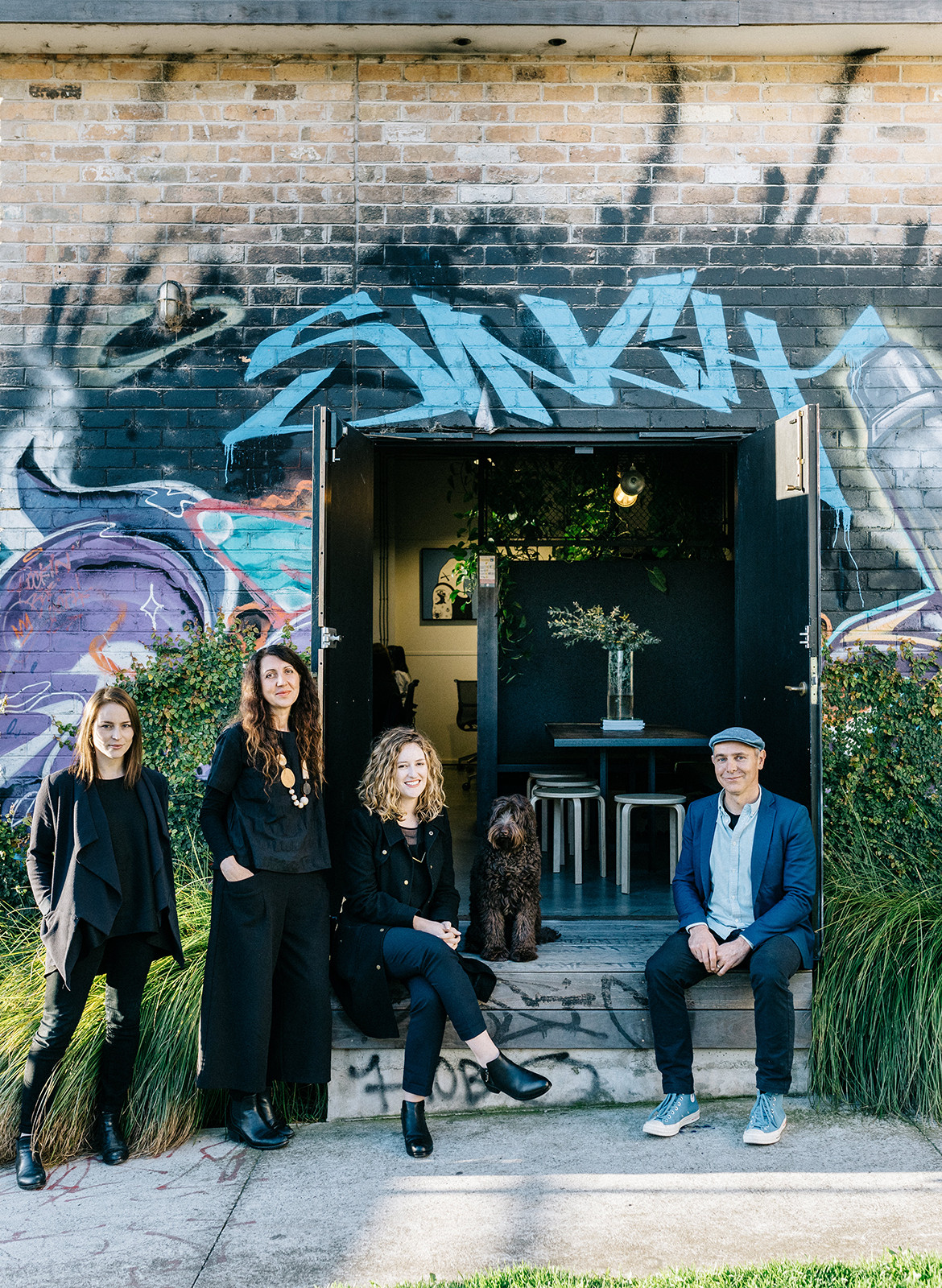 We think you might also like Halo House by Breathe Architecture. 
---