Is it art, or is it design? This question was posed to Kwangho Lee ahead of his keynote talk as part of the 2023 Sydney Design Week. And his response was a humbling side-step: "When it comes to my work, I've never really tried to define it as art or design. I just make things and some people say it's art, and some people design. I believe it's really their choice to decide".
With an approach deeply rooted in the craft of making and a methodology more similar to that of an art practice, it's refreshing to hear how Lee views his own work, coloured with thoughtful meditations on his influences.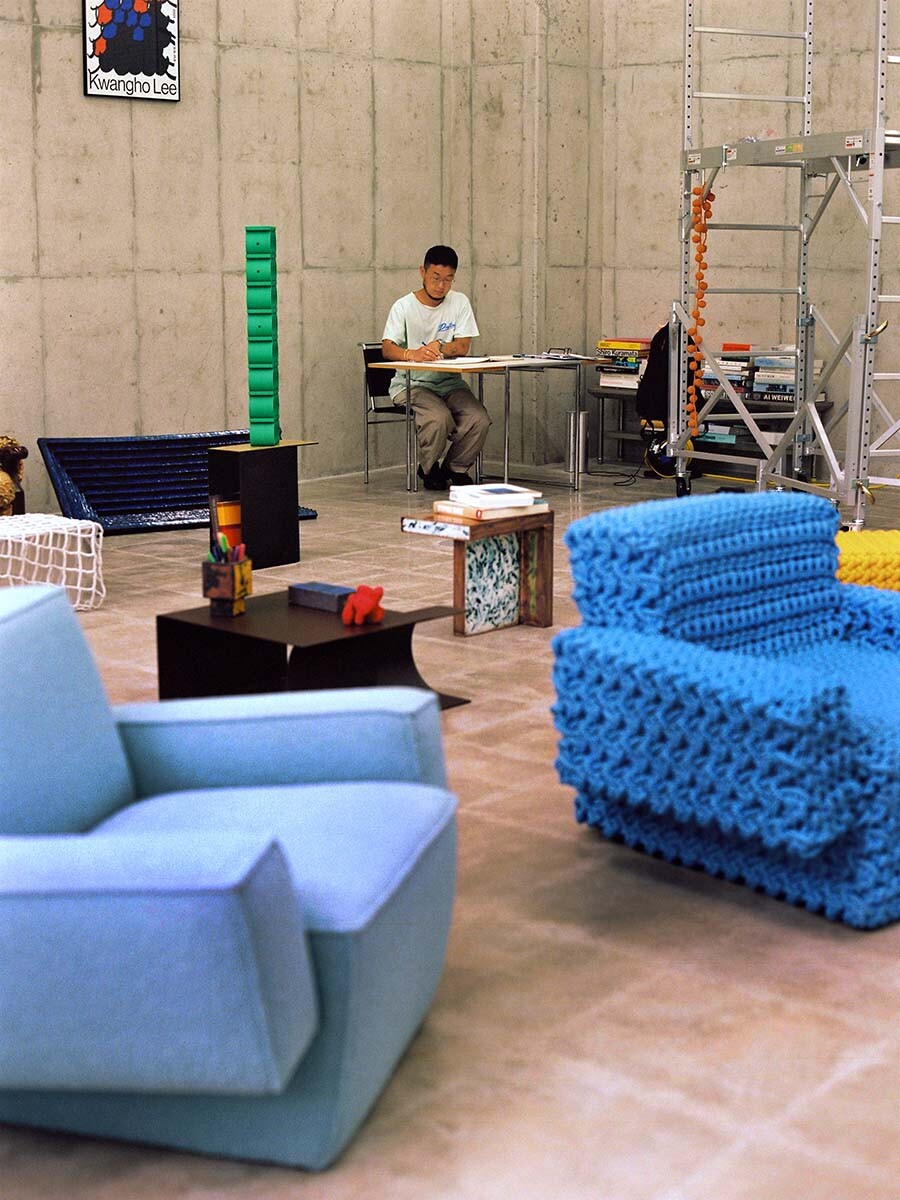 The artist-designer lives on Jeju Island, South Korea, and while his work is being acquired by galleries and exhibited all around the world, his latest obsession is building a studio and a home for his family.
Our conversation traverses process, childhood, materiality and what makes home 'home'. The interview has been lightly edited for clarity.
Aleesha Callahan: What things influence and are important to your process?
Kwangho Lee: I don't think I grew up thinking I'd become an artist. It was more that I grew up in an environment where everything revolved around making things and I sort of naturally grew into an artist.
Since childhood and until going to college, making things and drawing things has always been part of my life and has just always come very naturally.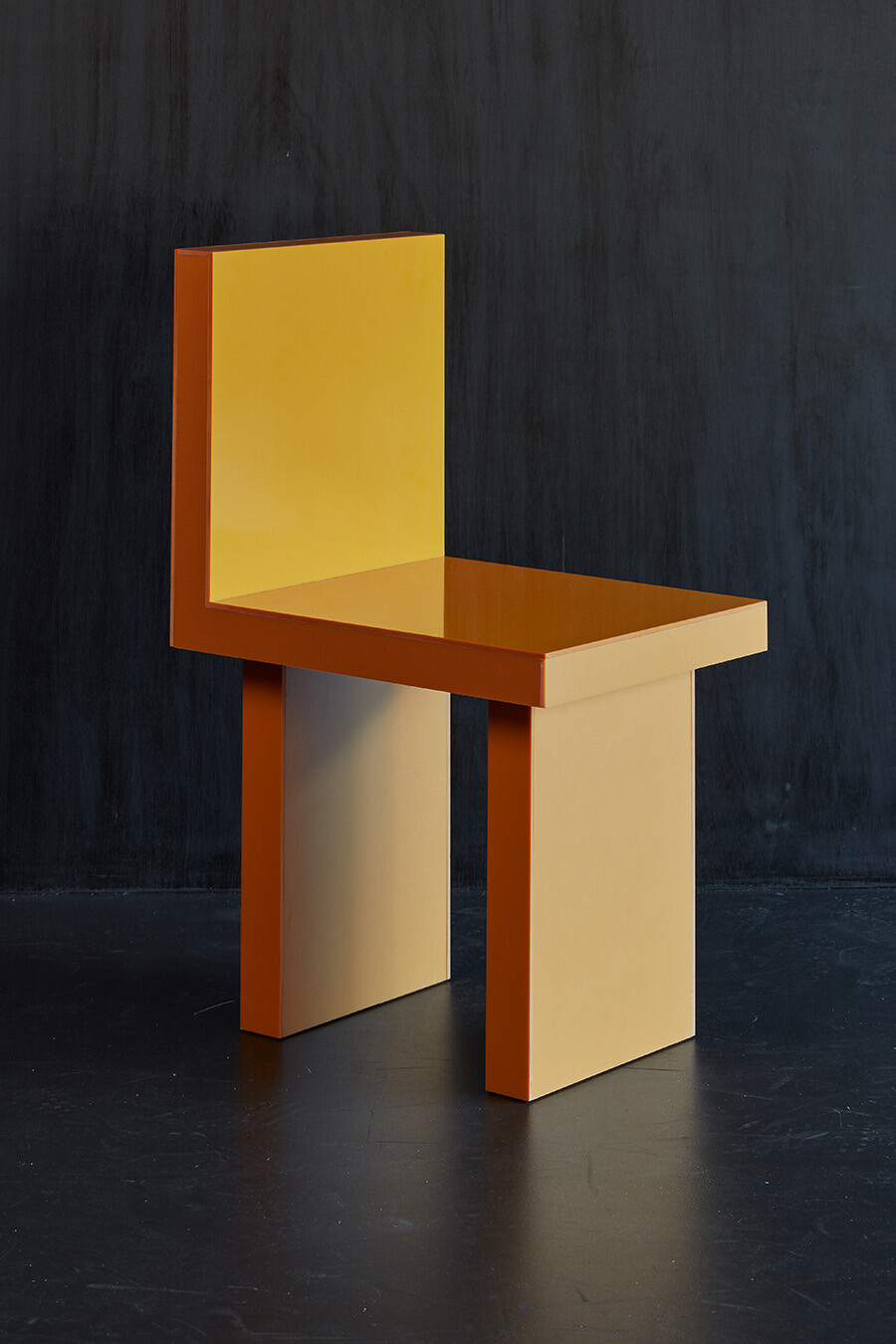 You create handmade things and that's a big part of your process. How does the act of making, the physicality, come into your work? 
The concept of making things comes from being in the natural environment, and that's always been really important to me. I grew up watching my grandparents always handling different materials, and I would smell and feel those materials, which became a huge motivation. 
What have you discovered through this hands-on approach? Sculpting, weaving, carving…
When it comes to weaving work, I never knew that I would do this for so long. But once I started weaving, I could feel my imagination growing at the same time. I've discovered that there are unlimited things I can make with weaving. With ropes, there are different thicknesses, and you can even make ropes with different materials. So rather than trying out a completely new approach or a completely different technique I'd rather stick to pushing boundaries with the rope. 
I'm pursuing the depth when it comes to the weaving, but to me personally, it feels like it keeps unlocking a wider understanding.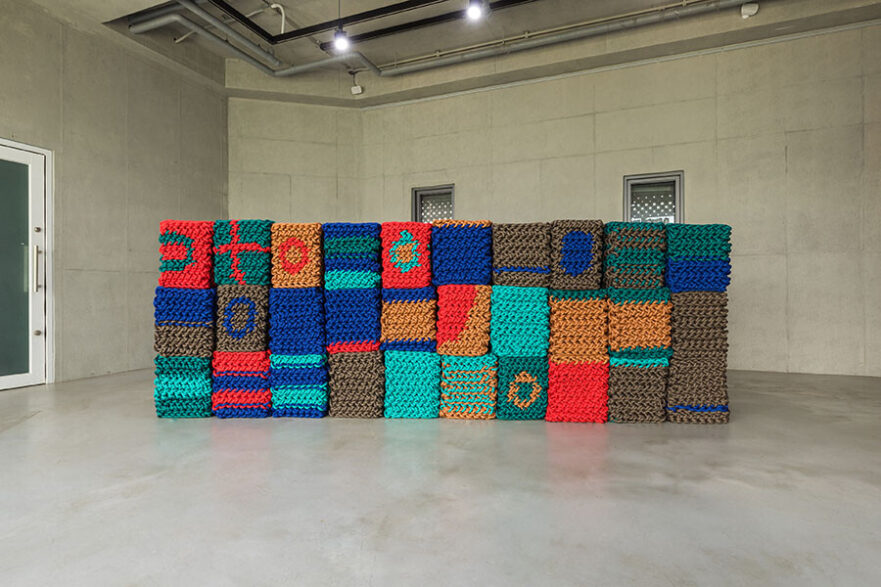 You mentioned your grandparents. Can you share a memory of growing up, watching them, making things?
You know, they were farmers, basically, right? And it was very natural for them to make their own farming tools. I grew up watching that process. I've also seen them living among nature in the countryside. Making their own tools is a faster way to solve problems and get what they need. I don't think it's the tools that I was more fond of – it was the environment itself.
Everything around me was made by hand. I even had handmade tofu that was made from scratch. I also remember my grandparents making their own canned food. Traditionally we boil grass to feed the cattle, so watching that process. I remember things like when the rain hits the ground and mixes with the dirt; and then I remember that particular earthy smell.
It wasn't so much the objects that I fixated on as a child. The bigger influence for me was that whole environment.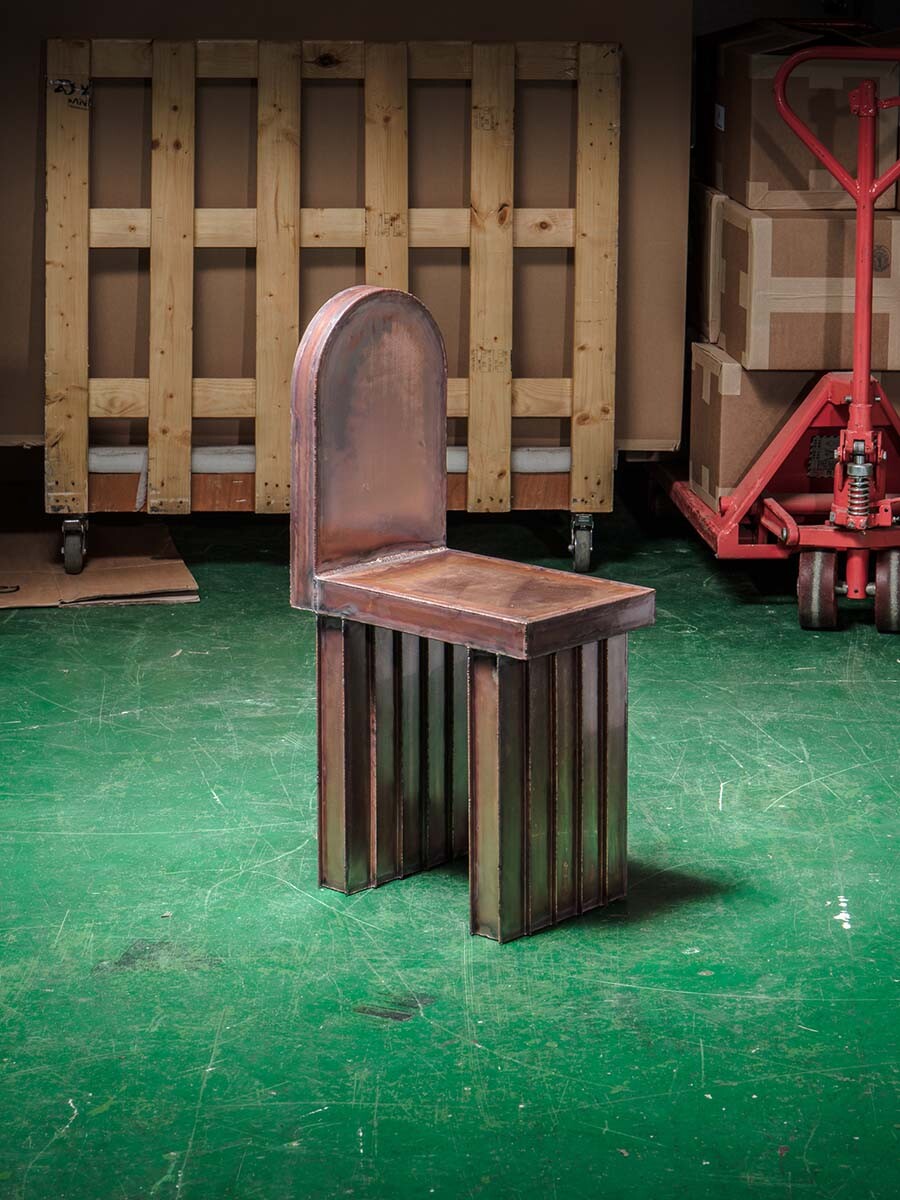 And how do you think that influences your work at all? You make quite tactile things, are the sensory elements important?
For me work is really not really about the outcomes – it's about the process. It's really about the tests that I have with friends or the relationship that I have with my colleagues through the process.
I believe this all comes down to the synergy. And it's that synergy that creates different outcomes. Usually, my core focus when it comes to work is really the process and how to make that process fun, or interesting, and how I would lead that process to newer experiences. 
How does materiality come into your work?
When I pick a material, it really isn't because of the experience of the material. It's about whether it suits my work. And about how the material would change over time on its own. Also, the changes that I could make with the material.
It's a motivation and also an inspiration, so there's a cycle that finding and understanding materials helps to create. For example, with weaving. I've been doing it for 17 years and I never imagined that I would do this for this long. Overtime I've noticed that there are so many materials and forms that I haven't dealt with yet, so I'm really curious to see what impact this weaving work will have on my life.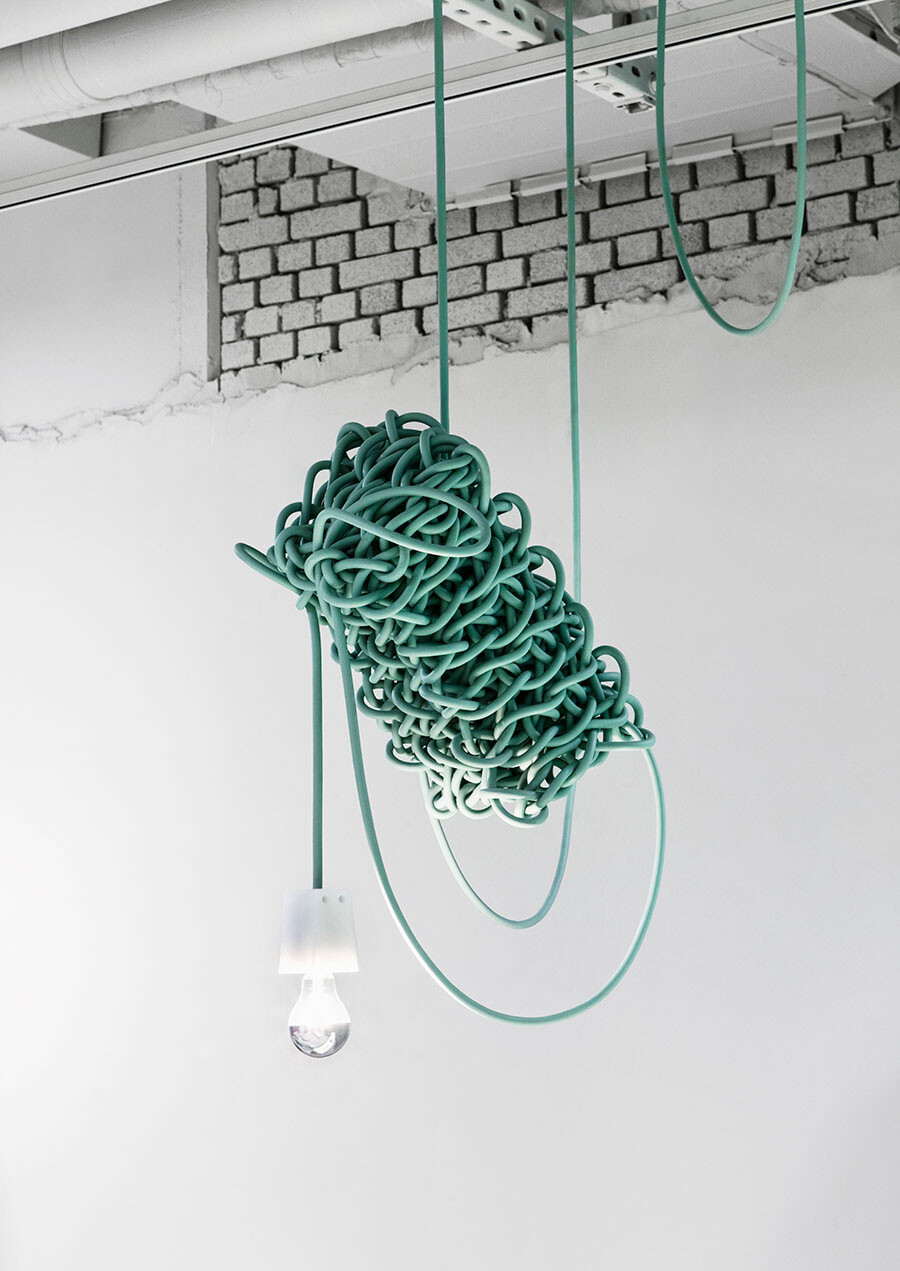 What does home mean to you?
I live on Jeju Island. It was after I started living there that I realised anywhere can be home. I believe that home is not a geological location. It's where my heart is.
I started thinking this way more strongly while travelling back and forth between Seoul and Jeju Island. I thought it would be possible to have very many homes in my life. For example, when I was in Japan, it would be nice to have a place here. When I came to Australia this time, the weather is so great, and I thought having a home here would be amazing. To me, a home is an outlet to show my thoughts.
AModern is this year's theme for Sydney Design Week, which runs until 24 September, check out the program here.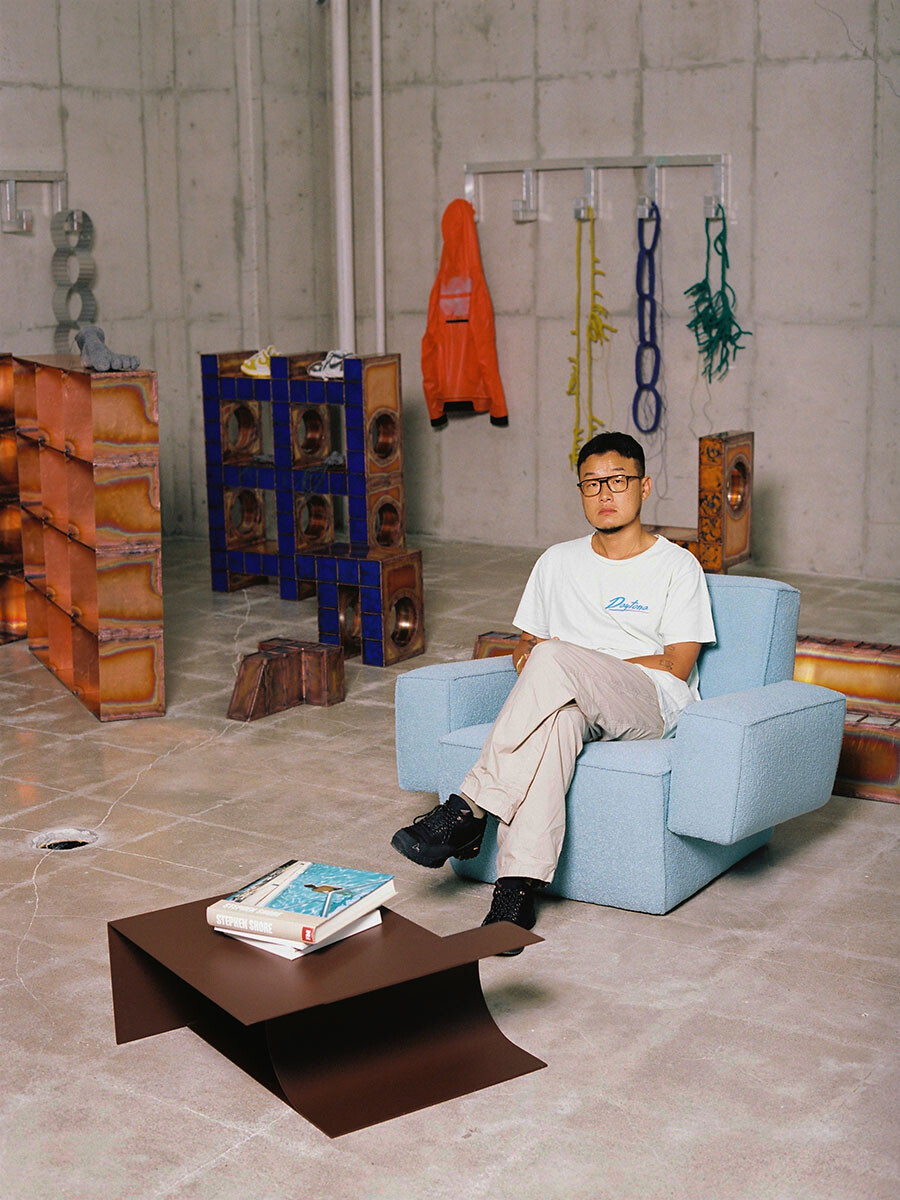 ---