Having recently opened her beautiful studio in Cottesloe's Napoleon Street, which specialises in interior architecture and project management, custom design furniture, and sourcing and retail of unique objects for the home, we just had to find out more about Lara and LAHAUS. Here's what she had to say…
When did you know you wanted to be an interior architect?
At 17 it was a tough decision between studying Fine Arts or Interior Architecture when it came to selecting my university degree. I went with Interiors and within the first semester I knew I was in the right field, and I haven't looked back since.
What interests you most about interior architecture?
I am passionate about bespoke design and making your home an individual space. I love pushing the boundaries of residential design and being able to give a home a second life through a renovation.
What is unique about the way you work? Do you have a particular design process for each individual project?
As a designer I am about creating calm environments and feel-good spaces that are inspired by the natural environment. I approach each project differently, and my aim is to create interior spaces that reflect the way that my clients choose to live. I believe that good design is about creating an experience, a connection with the space.
I apply four key principles when designing interior spaces:
EXTRA LIGHT – using natural light as a decorative element, influencing it through material and tonal selections
CLASSIC BEAUTY – using classic elements to create beautiful and timeless interiors
RAW EDGES – using the natural environment as inspiration
LAYERS OF INTERIOR – deconstructing the interior and understanding the transitions between zones
On a trip to Denmark a few years ago, I met a designer who said a true designer "decorates without decorating". This has always stuck with me and has influenced the way that I think about home styling.
What is currently your favourite material to work?
I love creating pattern with tiles – one can create unique and timeless interiors through considered tile selections and individually designed tile layouts.
And your favourite product in the studio?
Armadillo Indoor / Outdoor Rugs – these are beautiful, soft hand-woven rugs which are made from recycled plastic bottles. The rugs come in natural tones with timeless patterns. They are very practical for families as they are durable and easy to clean.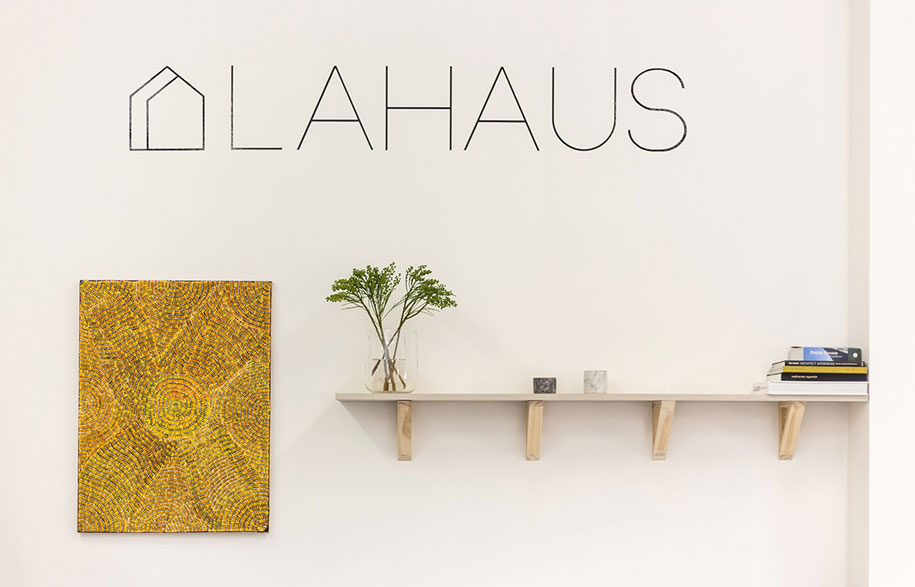 Where and how do you source your products that are for sale?
When I opened LAHAUS Creative Studio, I saw an opportunity to source young products being made by less-known creatives. This is largely where the product range is focused. All of the products within our range are individual, unique and quirky. I select the products personally and they are reflective of my style.
The products are locally and internationally sourced and include aboriginal artwork, flat-weave textiles (Plettenberg Bay, South Africa), hand-woven rugs (India) and wall hangings (Vienna, Austria), hand-painted pots (Melbourne), custom furniture (Perth) and bath products (New South Wales).
What is your "dream big" project that you'd still like to tick off the list?
From a construction point of view: I am very passionate about prefab architecture and lightweight building methods. The WA market is dominated by lengthy masonry builds – I would love to be involved in the design of new builds that are efficient onsite, valuable in design and affordable.
From a design point of view: I love open-plan architecture that really blurs and challenges the transition between the interior and exterior. I am very influenced by a number of styles – the classic mid century modern architecture – the Californian Palm Spring mansions, the contemporary courtyard villa as well as the materiality, honesty and design simplicity that the Scandinavians do so well.
My dream project would be creating a home that was inspired by all these elements and really promotes the value and affordability of considered design to the WA market.
Can you tell us a bit about what your own home looks like?
I live in a 1970's style apartment in Claremont, and my partner and I renovated before moving in to make the space open plan. It has beautiful large timber windows that I just love – these connect to the outside green world and allow for the natural light to fill and decorate the space. The style is contemporary retro. I wanted to respect the existing style while modernising the functionality of the space. There is a lot of pattern through the base tones (timbers and whites) with the quirkiness and individuality coming through the art, light fittings and paint colors. It feels lived-in and changes as we grow and collect more keepsakes.
Where would we find you on your day off?
I have always been very connected to water. I love the WA coastline and any chance I get I will be there, whether it is an early morning swim or an afternoon kite surfing session. Water gives me energy and perspective.
What is the best piece of advice you've ever received?
Take risks. Also, don't focus on what everyone else is doing.
LAHAUS
lahaus.com.au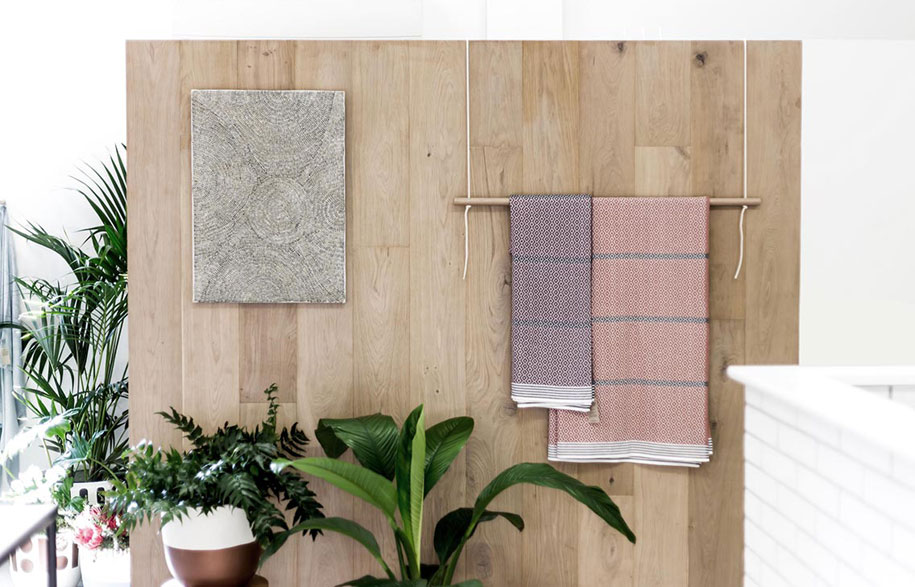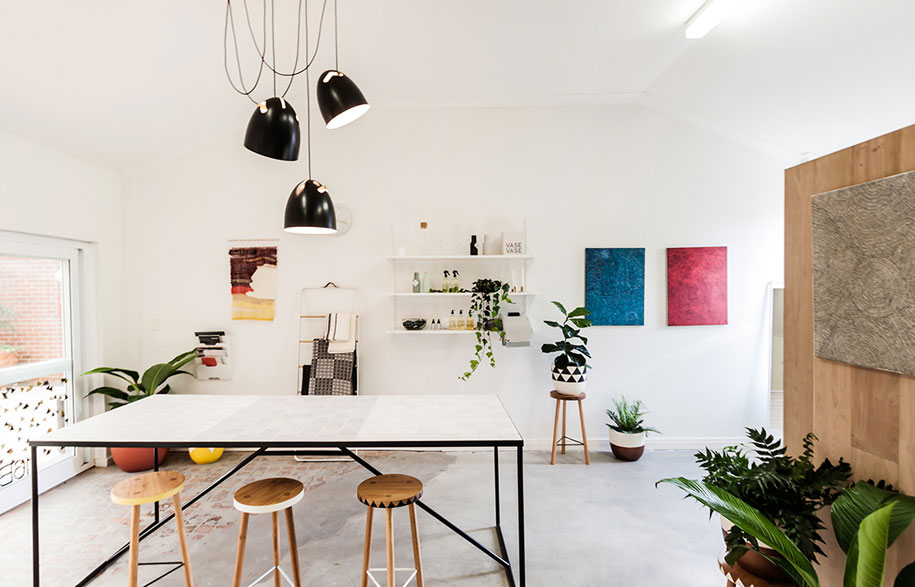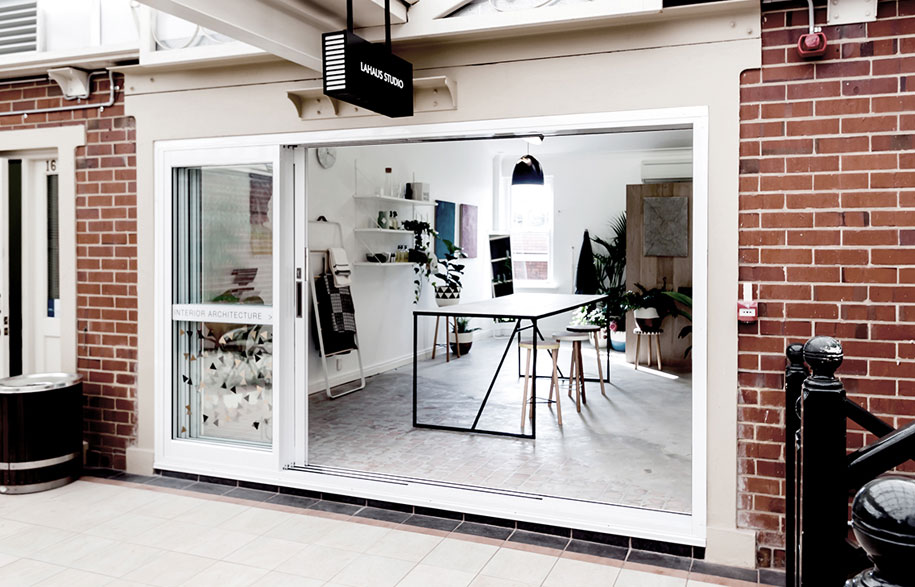 ---