When you think of Art Deco, what comes to mind? Is it the flapper glamour of the 1920s, the bold geometric patterns, the lavish ornaments? Perhaps it's a combination of all three. Wherever our contemporary perceptions take their cues – and we suspect The Great Gatsby has a lot to answer for – Art Deco was for a time, pervasive, and reflected a bold move away from the previous status quo. Almost all parts of life in the 20s and 30s, even into the 40s, were shaped in some way by the design movement. Above all else, Art Deco was a celebration of modern times and technology, an embrace of luxury after the austerity of World War I. Considering its rich and convoluted context then, how do we – almost 100 years later – understand Art Deco? We put this question to architects and interior designers, who have shared with us their contemporary interpretations of Art Deco interiors and 1920s furniture design.
High above the Bondi shoreline sits one of the most architecturally significant buildings in Sydney's surviving Art Deco scene. Built in 1929, the unit block had lost its lustre of late. Dean Bialek, the managing director of Former Glory Inc., worked with SJB's Jonathan Richards and Ciolino Constructions to bring the heritage building back to life – joining two apartments together to form his family penthouse. A great admirer of Art Deco, Dean's goal was to restore and rejuvenate the character of the apartments. "We prioritized the retention and upgrading of important Deco features in the pre-renovation spaces, carefully salvaging original cornices, handmade timber architrave details and frosted glass light fittings," Dean tells.
Creating spaces that feel like a natural fit for their modern context and location was also essential. "It's Bondi Beach, a lively place to start with, and the Art Deco style is often characterised by a sense of joy," Jonathan Richards of SJB explains. "We wanted these interiors to maintain that jubilance." Vivid bathroom tiles – seen here in deep green and lacquered black – terrazzo shelving and timber floors in the form of chevron parquetry feel reminiscent of classic art deco interiors, yet still fresh for today.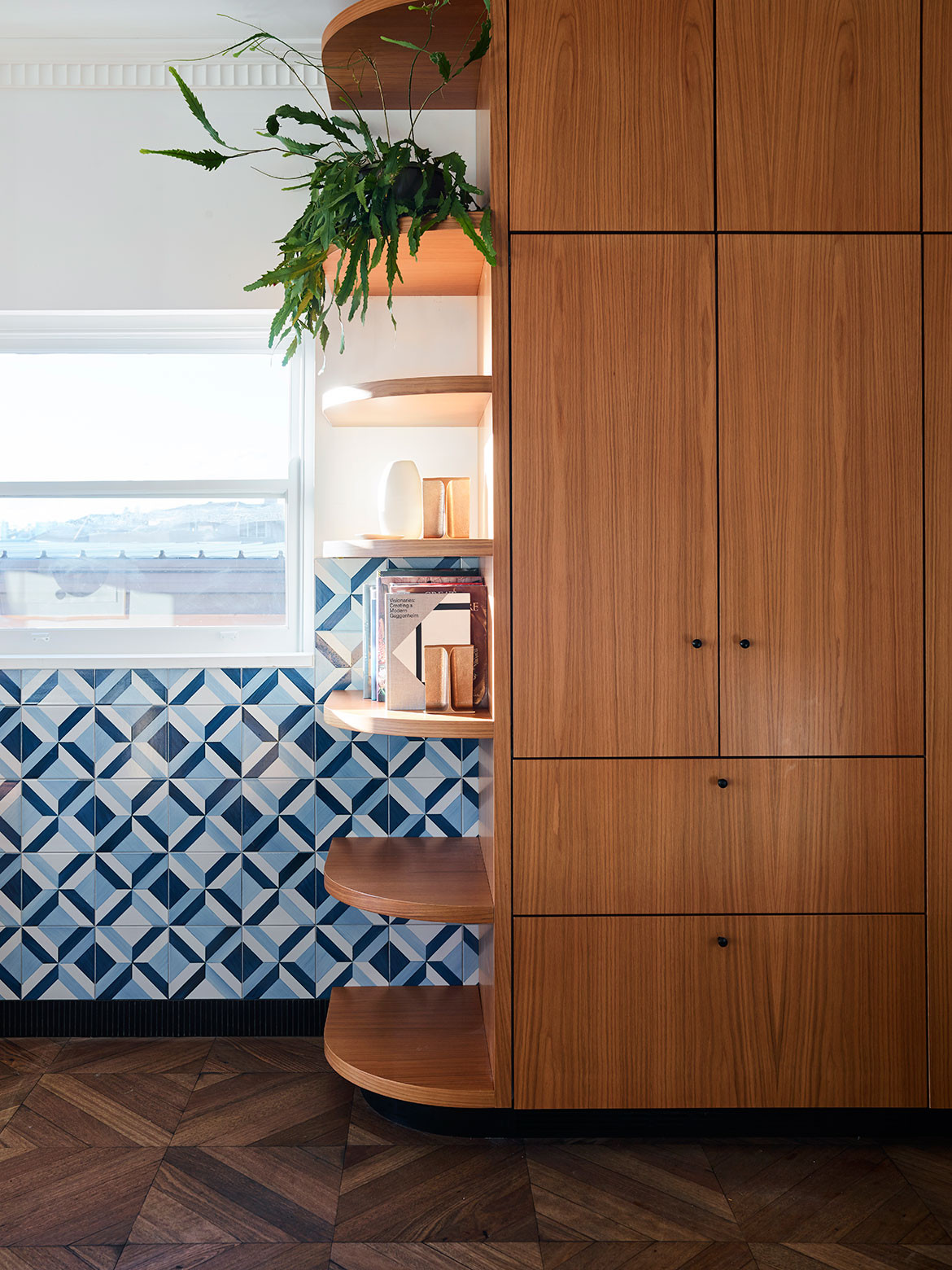 A love of 1920s furniture design and style drew principal and lead designer of Infinite Design Studio, Michelle Macarounas, to an Art Deco heritage building (now her home) in Sydney's Coogee. With more than twenty years under her design belt, Michelle approached the project with a clarity and resolve that comes only from extensive experience. She knew what design elements of the era would work in the building, and what parts had the potential to turn comical. "Cliche and themed was not on the agenda," Michelle recalls. "For us the design was about paying respect to Art Deco with small, unobtrusive referencing."
Respecting the period features of the home and finding inspiration from the Art Deco philosophy was key for Michelle and her team, but they also had to consider contemporary needs and modern use of space. As such, a number of features were used to marry the traditional and the modern day. "Bringing more contemporary lines to the existing design was a natural progression," Michelle tells. "While keeping the depth of the dark veneers with fresh monochromatic finishes gave a wink to the original time of the home and allowed for consistency to flow throughout," she adds. In reference to the shiny, lacquered look that characterises 1920s furniture design, key pieces and joinery were finished with glass polyurethane for added flair. In this home, an intrinsic sense of drama is never far from the surface.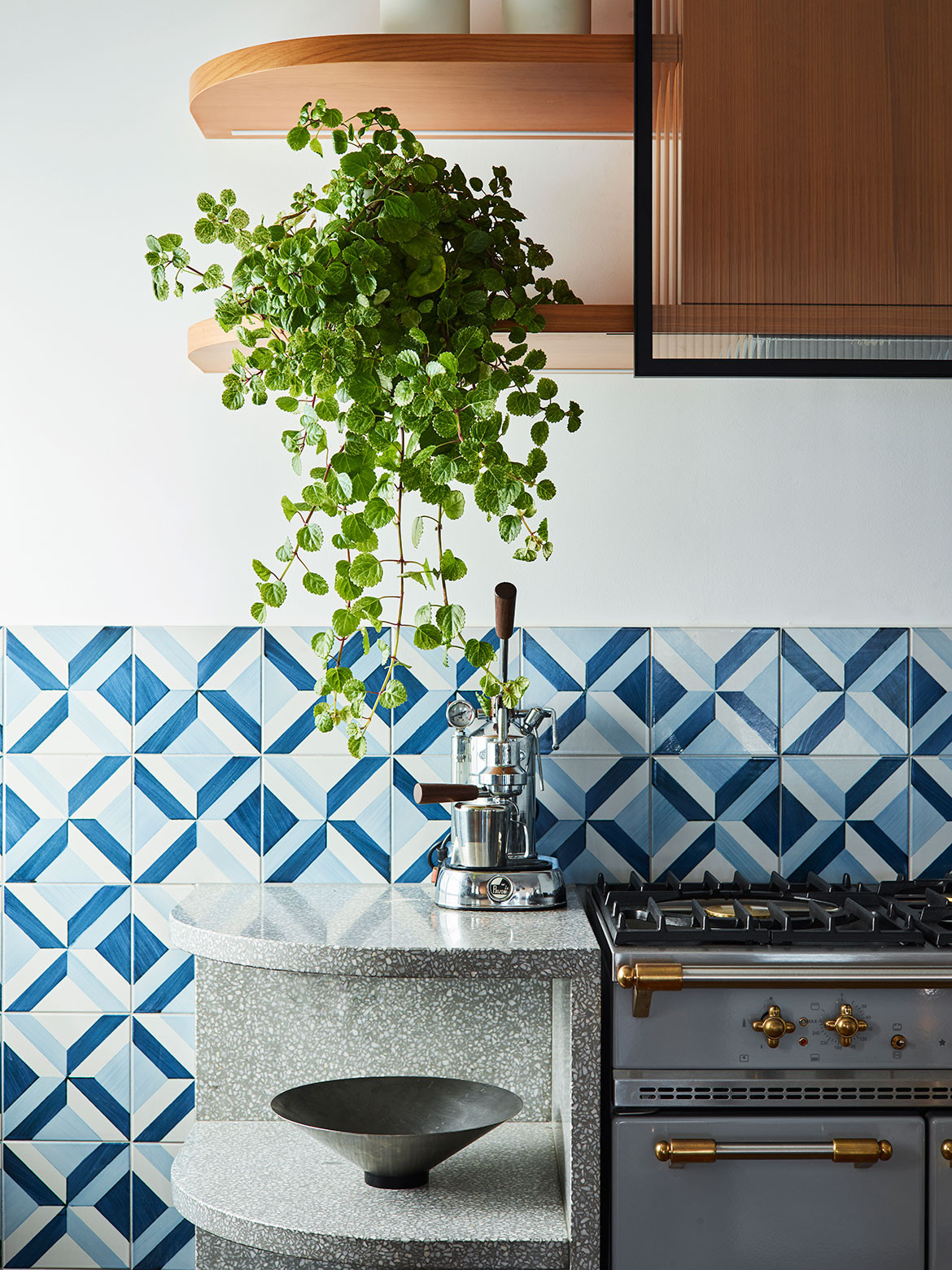 Michelle's advice to others looking to pay homage to Art Deco and mirror key elements of 1920s furniture design? Keep it simple. "When you're looking to reference any period of time [in designs], it's important to be subtle," she says. "The charm of a small link to a period or style gives a much greater impression than a themed cliche design," Michelle explains. "Play with new ways of using the finishes and fixtures of the time to give a modern edge."
Kirsten Stanisich, director at SJB Interiors, also favours a less is more approach when it comes to reinterpreting traditional designs for a contemporary audience. She says the best designs don't aim to recreate projects from previous decades ­– it just doesn't work like that. "We don't really approach any of our projects in a literal way of reproducing a past period," she explains. "We take cues and reference ideas where we think they are appropriate and interesting, and give us an opportunity to develop our design thinking." Collections, Kirsten offers, can be a more authentic, less calibrated way of engaging with design elements from eras gone by. "Look at collecting some original Art Deco pieces, whether that is furniture or objects," she suggests. "Contrasted against a contemporary space, the setting will really highlight the beauty of the individual pieces."
Rather than requests to imitate old school Art Deco features, FMD Architects faced a different challenge when they took on a project in Melbourne a few years ago. Deco Residence was built in 1930 and as the name suggests, retains all the architectural features of the era. The brief was to modernise the building to meet the needs of a young family of five, while also restoring the home's features to their former glory. Modern details needed to defer to the more dominant historical characteristics, rather than take over or further muddy the waters. Director of FMD Architects, Fiona Dunin, approached this balancing act delicately, and suggests that others in a similar position do the same. "Respect the Art Deco details and understand they are of their time," Fiona says. "Don't reproduce them. Rather, restore what is there, then reinterpret them in a contemporary way."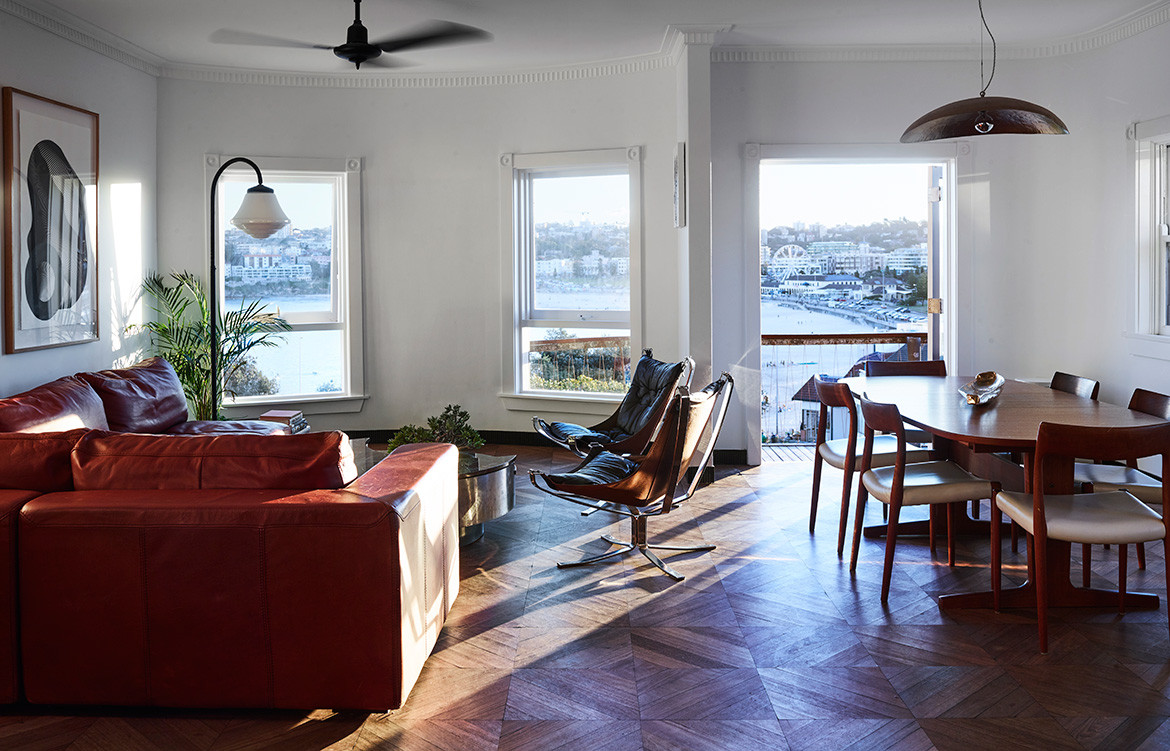 New sculptural elements were introduced throughout the home to counterbalance the dramatic period details and 1920s furniture designs. In the master bedroom, a bespoke bedhead and storage unit anchors the bed in the middle of the space, while a curved mirrored wall in the main ensuite responds to the curves in the home's original design. Where Art Deco details were particularly striking, Fiona and the team stripped back any other elements that could take away from the architectural impact.
Design is in a constant state of flux and so too are the art and design movements that we so often consign to the past. While new designs become old and old designs are born again, there's plenty of ways that Art Deco and 1920s furniture design can, and is, being reinterpreted for a new wave of avid followers.
Former Glory Inc.
formergloryinc.com
SJB
sjb.com.au
Infinite Design Studio
infinite.design
Brighton Boulevard, designed by Jonathan Richards for SJB Interiors, plays on the building's Art Deco roots. Photography by Anson Smart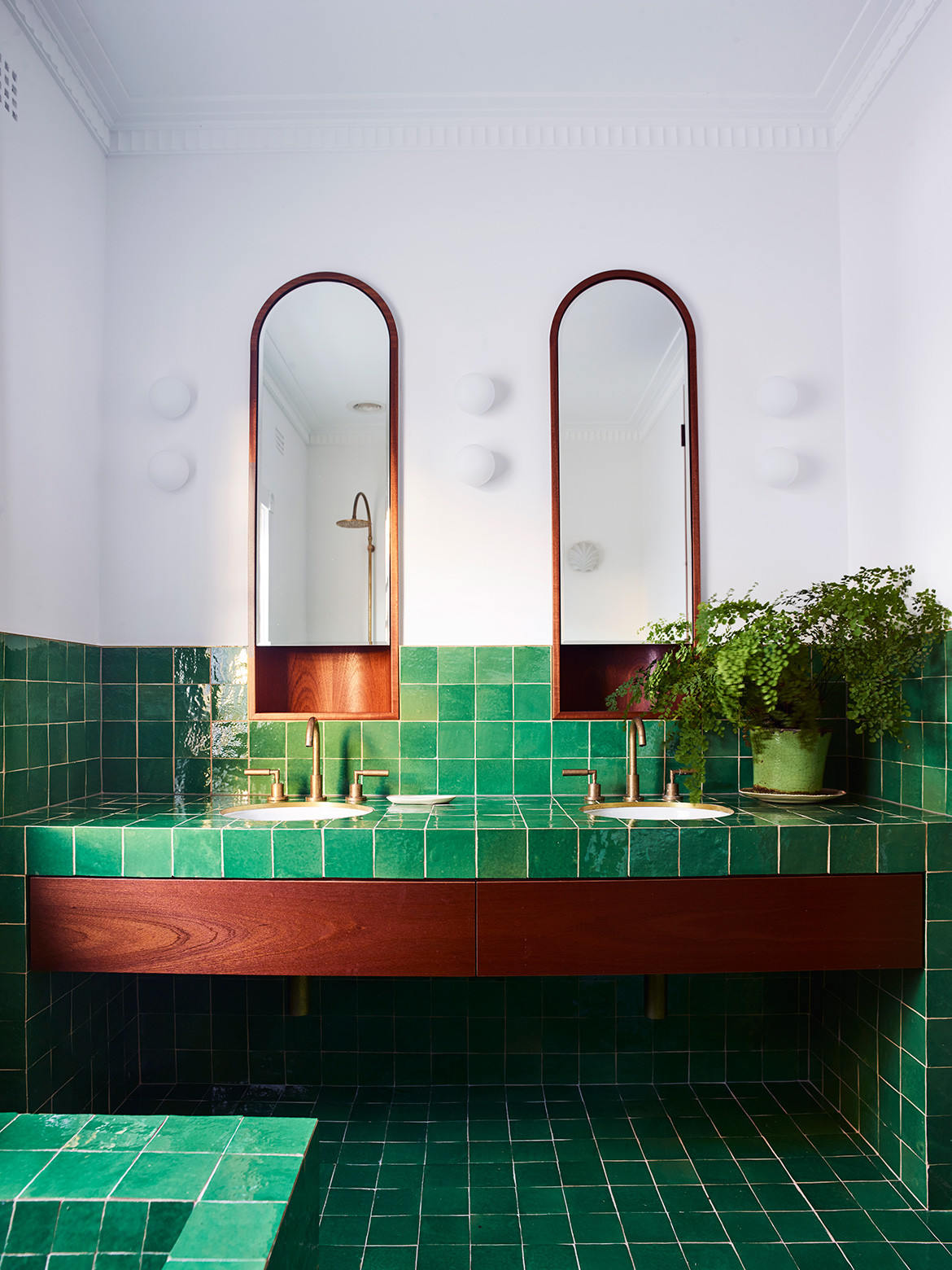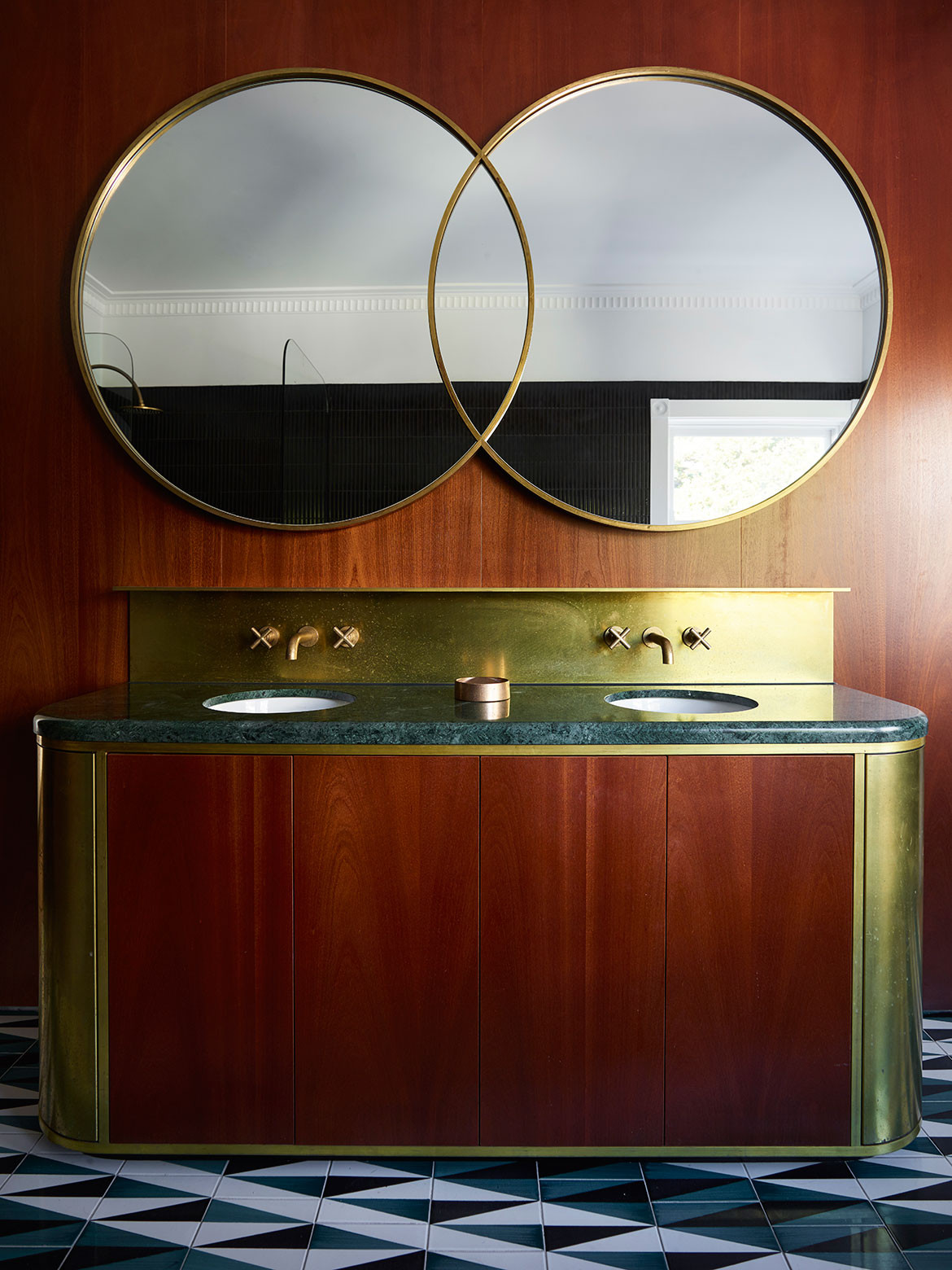 We think you might also like No.19 Café by Biasol
Tags: 1920s furniture design, Alice Griffin, art deco, Design Movements, FMD architects, Infinite Design Studio, SJB Interiors
---